Newsletter | #227 | What's On this Week
Welcome to this week's Melbourne events, exhibitions, sports and community guide for Tuesday to Monday, May 10 to 16.
This week... Melbourne dips its spoon into the multicultural melting pot for a distinctively Asian flavour. There's the Buddha's Day and Multicultural Festival held at Federation Square offering a weekend of celebrations and activities, while in Box Hill there's the Japan Festival featuring an impressive range of stalls and entertainment.
Concerning itself with more far-reaching matters across the globe, which are much ado at the moment, the Human Rights Arts and Film Festival returns with a program of events. Tie that in with the ongoing Fair Trade Fortnight and there's a good chance to make good on some Karmic points, should you happen to be on your way to court and it's nothing to do with Law Week.
Major Events
Buddha's Day and Multicultural Festival
, held at Federation Square, celebrates the birth of the Buddha with a weekend of traditional Buddhist ceremonies, vegetarian delights with stalls alongside the Yarra on the River Terrace, musical performances, cultural demonstrations and art and craft activities for children.
When:
Saturday & Sunday, May 14 & 15
Japan Festival
, presented by Japan Club of Victoria and held at Box Hill Town Hall and TAFE, features an extensive food court offering many Japanese foods. Showcasing the unique traditions of Japan, the festival includes theatre, karate displays, traditional drumming and many toys, crafts and more offered at over 100 stalls.
When:
Sunday May 15
Fair Trade Fortnight
highlights the plight of disadvantaged workers overseas with a range of events that showcase ethically produced goods including chocolate, coffee and clothing. With exhibitions, shopping tours and more, a highlight of the program is the Fair Trade Festival held at Queen Victoria Market.
When:
May 7 to 22
Fair Trade Festival:
Sunday May 22 - 10am to 4pm
Shakespeare on the River Festival
celebrates William Shakespeare's birthday with an extensive program of events in Stratford. With theatre, musical performances, story telling, workshops and more, highlights of the festival include a special banquet and the Faire Day and Market held at Stratford's Village Green.
When:
May 6 to 15
Bright Autumn Festival
celebrates two weeks of Autumn's vibrant colours and produce in the valleys of the Victorian High Country with special events held in the township of Bright. Highlights of the festival include Open Gardens, farm and winery tours, evening entertainment and a Gala Day with bands, stalls and more.
When:
April 30 to May 11
Film Festivals
Spanish Film Festival
, now in its 14th year, offers a fantastic program that features entertaining and beautiful films screening at South Yarra's Palace Cinema Como and Melbourne's Kino Cinema. With a spectacular line-up of 36 films from countries that include Chile and Colombia, genres include drama, comedy, horror and more.
When:
May 12 to 22
Opening Night Spanish Fiesta:
Thursday May 12
Closing Night Salsateca:
Sunday May 22
Human Rights Arts and Film Festival
features a program of internationally acclaimed films, chosen from more than 700 submissions. Held to spread public awareness of Human Rights issues across the globe, the festival also includes musical performances, art exhibitions, public forums and much more.
When:
May 12 to 22
Music & Arts Festivals
South Eastern Arts Festival
, held at the main venue of St Margaret's School in Berwick, is an annual festival-eisteddfod of music performances with sections including piano, vocal, choral, world music and more. The festival also features an exhibition of drawing, painting, photography, sculpture, installation and other media.
When:
Until May 22
Creative Gippsland
is a month-long celebration held throughout May that showcases hundreds of events in Gippsland and its neighbouring shires. Highlighting the diverse talent within the area, the program features events that cater to many tastes with exhibitions, workshops, performances and tours.
When:
May 1 to 31
St Kilda Busking Festival
offers a fantastic look at the colourful entertainment that's on offer from Melbourne's best hidden artists. With fun performances held on Sundays between 1pm and 4 pm, the free entertainment offers colourful, bizarre and hilarious entertainment for the whole family.
When:
Sundays, May 15 to 29 - St Kilda Village
Public Awareness Events
Education Week
held to highlight the services of Victoria's kindergartens and government schools, features a wide range of events including information nights, open days, student displays, performances and free events. It launches with entertainment and music at the Free Family Fun Day held at the State Library of Victoria.
When:
May 15 to 21
Free Family Fun Day:
Sunday May 15 - 10am to 2pm
Law Week
held each year with events taking place in Melbourne and regional Victoria, offers the public fun and informative ways to engage in their law and legal system. Courts Open Day is the highlight of Law Week celebrations, when Melbourne's major courts open their doors to the Victorian community.
When:
May 16 to 22
Courts Open Day:
Saturday May 21
Special Offers
Bendigo Bank's Generation Green
- Bendigo Bank and Carbon Down are joining forces to encourage environmental sustainability initiatives in Victorian businesses and organisations, and with many ways to save energy you can tell them what your organisation has done to save energy and win $10,000 to lower energy use even further!
Learn More about Bendigo Bank's Generation Green
Exhibitions - Art | Festival | Show
E.L.K
, the acclaimed stencil artist from Canberra, will be holding a solo exhibition at Fitzroy's Brunswick Street Gallery. With growing acclaim both here and overseas, the award-winning artist will exhibit his latest body of his work in startling photorealistic stencil pieces, some of which take up to 200 hours to create.
When:
May 13 to 26 - Closed Mondays
Opening Night:
Friday May 13 - 6pm to 9pm
Fragments of a Universe
, presented at Hawthorn's Town Hall Gallery, is an amazing solo exhibition by artist Robyn Emerson. Working with layers of wax and colour in her paintings, Robyn's work reveals various dimensions and surfaces, with many of the works carefully crafted over several months.
When:
Until May 28
Artist Talk:
Saturday May 14 - 2pm
Drawn Together by Threads
, on show at Stonehouse Gallery in Warrandyte, is an exhibition of collected works by a group of artists drawn together by their love of textiles to also find friendship beyond their work. Colours, patterns and textures are used to create works that display the diversity of textiles.
When:
Until May 31
GATEWAY
, an exhibition held at Melbourne Chinese Museum, is the first in a series of contemporary art events in the heritage Chinatown precinct. The exhibition draws inspiration from the gateways of Chinatown which represent a connection between different cultures and announce the presence of the Chinese community.
When:
Until May 23
Relics
, this year's exhibition by The Gathering, held at Michaels on Elizabeth Street, showcases works from a passionate group of Australian photographers. Dedicated to using large format cameras, known as bellows, The Gathering meets each year in Trentham East to share their unique photographic passion.
When:
Until May 30
Viewfinder
, held at Arts Project Gallery in Northcote, is an exhibition by Alan Constable, an artist who is legally blind with very limited vision, something obliquely referenced within his works. The exhibition showcases more than 60 works selected from Constable's body of work spanning more than 20 years.
When:
Until June 1 - Closed Sundays
Amanda Hyatt
, an inventive and talented watercolourist and oil painter, will be holding an exhibition at Jenny Pihan Fine Art in Hampton as part of the launch of her new DVD on watercolour painting. With much acclaim for her work over the past 20 years, Amanda Hyatt diligently pushes the envelope of her craft.
When:
May 7 to 15
Slave Pianos, Punkasila & Pipeline
to Oblivion, held at Caulfield's Monash University, are three projects presented by Danius Kesminas, brainchild of some of Australia's most ambitious contemporary art projects, and collaborators who've combined art, music, performance, video, publishing, agit-prop and opera.
When:
May 5 to July 23 - Tuesdays to Saturdays
Punkasila Forum:
Tuesday May 17
Current 10: DUEL
, held at the Roslyn Smorgon Gallery of Footscray Community Arts Centre, examines the duel nature of the gap found between objects, situations and their representation. The works by six emerging artists explore innovative practice in photography, video, drawing, sculptural installation and other media.
When:
May 6 to June 26
Aut(o)ptics(o)ma
is an exhibition of digital prints by Julie Clarke. On show at the Printroom Gallery of The University of Melbourne, the series of recent works explore themes of identity and the female body and the topics of surveillance and autopsy, dehumanization, fragmentation and the post human.
When:
Until May 18 - Weekdays, 10am to 5pm
Toorak Village Sculpture Exhibition
, held along both the sidewalks and shop windows of Toorak Village, is a unique arts event that attracts works from a diverse range of sculptors. Now in its 10th year, this year the event will showcase 99 sculptures ranging from interior designs to large outdoor pieces.
When:
May 1 to 31
Intangible Architecture
, showing at RMIT Gallery in Swanston Street, is an exhibition by Munich-based Sydney architect and artist, Ainslie Murray. The featured works on display offer a new way of understanding architectural space and the way we move in it, relying on absence over presence.
When:
Until May 28
My People, Culture and Country
, presented at Melbourne Museum's Bunjilaka Aboriginal Cultural Centre, explores themes of people, place and culture through objects, artworks, photographs and documents drawn from the museum collection and selected by seven Koorie students from the Hume Region.
When:
Until June 25
Tutankhamun
, presented by Melbourne Museum, will for the first time in Australia's history see this record-breaking exhibition visit Melbourne for its only Australian stop before the Egyptian treasures, which include Tutankhamun's golden canopic coffinette, are returned to their home in Cairo.
When:
Until November 6
|
Book Tickets
View More Exhibitions
Expos, Launches, Open Days & Lectures
Springvale Fire Brigade Open Day
showcases the talents of the Fire Brigade to the community and provides families, including those from non-English speaking backgrounds, with a better understanding of their local fire service. The day features demonstrations, tours and kids' activities with the CFA's Captain Koala.
When:
Saturday May 14
Sustainable Living Expo
, presented by the City of Stonnington, is a chance to learn simple ways to reduce environmental impact with a range of sustainability activities and exhibitors for children and adults. Held at Stonnington Depot in Malvern, the day includes workshops, recycled crafts, organic food and more.
When:
Sunday May 15 - 11am to 4pm
Australian Auto Aftermarket Expo
, held at Melbourne Exhibition Centre, is the single largest event of its kind featuring parts, accessories, tools and equipment. Last seen in Melbourne in 2007 and not due to return until 2015, the event showcases more than 350 industry leaders and is held alongside the Collision Repair Expo.
When:
Thursday to Saturday - May 12 to 14
National Tradesman's Expo
, taking place at Melbourne Showgrounds, offers the chance to buy big trade brands at the best trade prices with the end of financial year event featuring tools, machinery and commercial vehicles while also trying products out at the expo's Tool, Commercial Vehicle and Machinery Test Centre.
When:
Friday to Sunday, May 13 to 15
Nursing & Health Expo
, held at Carlton's Royal Exhibition Building, offers students, nurses and those interested in the profession, to meet with Australia's leading nursing and health organisations, such as Alfred Health, Peter MacCallum Cancer Centre and many others, to learn more about options in the world of nursing.
When:
Sunday May 15 - 10am to 3pm
Snow Travel Expo
, held at the Melbourne Exhibition Centre, offers an exciting environment where snow enthusiasts can plan everything from a local snow adventure to an international tour. The expo features displays, travel experts, kids' entertainment and a Big Cinema screening of footage from the Australian Snow Movie Festival.
When:
Sunday May 15 - 10am to 4pm
View More Expos & Launches
|
View More Open Days
Performances & Theatre
Daisy
, written by Geelong playwright Terry Mervin, addresses the complex subject of dementia in a tale of a wife and mother faced with the affliction and the effect it has on her family as they struggle to come to terms with her plight. Sensitive and humorous, the touching play is performed at Woodbin Theatre in Geelong West.
When:
Until May 15 - Wednesday to Sunday
The Hatpin
, presented by Magnormos with performances held at St Kilda's Theatre Works, is set in Sydney in 1892 and tells the true story of single mother, Amber Murray, whose desperate attempt to save the life of her baby saw her embroiled in one of the most captivating criminal trials in Australian history.
When:
May 13 to 28
Macbeth
, playing for a limited season in the stunning surrounds of Shed 4 at the Docklands, is the latest production by the Australian Shakespeare Company. The epic production is held on a series of installations, drawing audiences deeper in as they follow Macbeth's macabre journey toward self-destruction.
When:
May 11 to June 4
Previously On...
is a performance by Karin Muiznieks, a talented, prolific performer whose song writing credits over the past five years include musicals such as World War Wonderful, Filthy Secrets and Give My Regards To Broady. Performing at South Melbourne's Butterfly Club, her new show explores the stories behind her songs.
When:
Thursday to Sunday, March 12 to 15
Top Acts 2011
, performed at the Palais Theatre in St Kilda, brings the best young performing artists together in a stunning concert. The finale of the VCE Season of Excellence, Top Acts is a spectacular evening of dance, music, drama, theatre and original music works by selected students.
When:
Friday May 13, 7.30pm
Urban Display Suite
, presented by High Performance Company with shows held at fortyfivedownstairs in Flinders Lane, is a deliciously malicious musical satire on our national obsession with the property market, revealing grotesque greed and putting the narcissism of Australian life on display for public viewing.
When:
May 3 to 15
Dusty - The Original Pop Diva
, performed by Williamstown Musical Theatre, is a theatrical journey of Dusty's life and career, spanning her early days in 1950s London to through to the new wave of pop in the 1990s. The show features classic songs like Son of a Preacher Man and other greats that made Dusty Springfield's career.
When:
May 13 to 14 & 19 to 21
Lord Arthur Savile's Crime
is a play by Constance Cox, based on a short story by Oscar Wilde. Presented by the Croydon Parish Players, a community theatre group that's been running for over 50 years, the play follows how Lord Arthur's marriage plans are thrown askew when it's predicted he'll commit murder.
When:
May 10, 13 & 14
Next To Normal
, performed at The Arts Centre, is the Australian Premiere of the emotional musical which won last year's Pulitzer Prize for Drama. The story of a woman lost to herself and her family, it follows her day as she begins making sandwiches and finds she can't stop when lost to frantic compulsion.
When:
April 28 to May 28
Lloyd Beckmann, Beekeeper
is the true story of a Queensland battler as told through his grandson's eyes as he traces Lloyd's romance with bees through family history, inheritance and the ripening of age. Performed by Tim Stitz, the grandson in question, it's held at Carlton's La Mama Theatre.
When:
April 27 to May 15 - Wednesdays to Sundays
The Laramie Project - 10 Years Later
is the sequel to one of the most performed plays of the last decade. Performed at St Kilda's Red Stitch Actors Theatre, the documentary style performance features special guests Kim Gyngell, Paul Ashcroft and others as it investigates the ripple effect of a single, senseless murder.
When:
April 27 to May 28 - Wednesdays to Sundays
La Bohème
, the latest production by Opera Australia, offers a bold reworking of Puccini's romance with director, Gale Edwards setting the classic, and tragic, tale of love in Berlin in the 1920s. Starring Takesha Meshe Kizart as Mimi and Ji-Min Park as Rodolfo, performances are held at the Arts Centre.
When:
Until May 13
Doctor Zhivago
, the classic masterpiece which has become an outstanding musical, will be appearing at performed at Her Majesty's Theatre. With a story that's at once epic and personal, funny and heartbreaking, impetuously romantic and bitingly political, it stars the internationally renowned Anthony Warlow.
When:
Until May 22
|
Book Now
In The Next Room or the vibrator play
, performed by Melbourne Theatre Company in Southbank, is Sarah Ruhl's comedy about a doctor's modern method for treating hysteria and the intrigue it raises with his wife when she realises the sexual benefits that come with the treatment might do well for women in general.
When:
April 7 to May 21 - Mondays to Saturdays
ROCK OF AGES
, held at Melbourne's Comedy Theatre, is a hilarious, feel-good love story set in 1987 when a small-town girl meets a big-city dreamer in L.A.'s most legendary rock club. Told through music of the era, the comedy includes hits such as 'Don't Stop Believin', 'The Final Countdown' and other classics.
When:
March 22 to June 30
|
Book Now
Classical, Choral & Recitals
Andre Rieu
will be performing at Rod Laver Arena as part of his Celebration of Music Tour. The most iconic performer of classical music today, he'll be joined on stage by Australian sixties pop sensation 'The Seekers', who have re-formed to perform their classics and most loved songs with him.
When:
Tuesday & Wednesday, May 10 & 11
Bard's Gallery
, performed by choral group Sofie's Voice at Sofia Mundi School in Abbotsford, features music drawn from the works of William Shakespeare with music from his plays and choral songs from his time along with modern choral works using Shakespeare's words by composers such as Vaughan Williams.
When:
Sunday May 15 - 3pm
Dvorak's Stabat Mater
, presented by auditioned a cappella ensemble, Choristry, will be held at St John's in Southgate. Composed following the deaths of his three children, the deeply moving cantata was originally performed with soloists, choir and piano. Choristry will revisit this arrangement for their first performance of the year.
When:
Sunday May 15 - 3pm
Mozart in May
, presented by Heidelberg Choral Society, is a performance of an Mozart program staged in the Performing Arts Centre of Ivanhoe Girls Grammar School. Guest soloists include sopranos Hannah Dahlenburg and Rosel Labone, tenor Timothy Jacques, bass Nicholas Dinopoulos and Jessica Foot on Oboe.
When:
Sunday May 15 - 2pm & 7pm
Glittering Frost
, held at Melbourne Town Hall, sees the Australian Chamber Orchestra joined by internationally acclaimed clarinettist Martin Fröst for a performance program that includes Mozart's most popular piece, Eine kleine Nachtmusik, along with works by Brahms, Hillborg, Copland and Ravel.
When:
Sunday & Monday, May 15 & 16
Burlesque, Cabaret & Dance
Moonlight Dancers
, a night of cheeky entertainment presented at Melbourne's 24 Moons, features fantastic burlesque dancers, special international guest DJ Broz Rdz and a live band performing on the night. With limited tickets available, there'll also be cocktail specials on the big night.
When:
Thursday May 12 - 8pm
Sugar SEX Spice
, held at Burlesque Bar in Fitzroy, features some of Australia's hottest theatre performers from shows such as Sweet Charity, Rocky Horror Picture Show and City of Angels. A Burlesque extravaganza, the all singing, all dancing show is a high energy, fast paced night of entertainment.
When:
May 12, 21, 26 & 28 and June 5
The Spectacular Cabaret Showboat
, a performance held upon the Melbourne Showboat, MV Lady Cutler, offers a great night out with entertainment that features the extravagant cabaret show including glamorous and gorgeous showgirls, an International Singer, a magician and fantastic food.
When:
Friday May 13
ATROCITY - EdeN
, performed at Melbourne's 24 Moons, steps beyond the frailties of the human psyche to explore the theme of creation in the brand new show by ATROCITY, producers of elaborate shows that blend cabaret with burlesque and the grim, dark undertones of Grand Guignol theatre.
When:
Until June 5 - Sundays
The Carnival
, direct from London's West End, brings Chloe Charody's hit circus-opera to Red Bennies in South Yarra. The wild operatic circus sweeps the audience up in a wild show of contortion, classical virtuosity, fire and mayhem with risque classical beauties of Ilythian and several of Melbourne's finest circus performers.
When:
Fridays in May - 8:30pm
Stage Fright
, performed The Order Of Melbourne in Swanston Street, is Poppy Cherry's rollicking night of 1920's theatre, comedy, burlesque, song, dance, murder, mystery and madness. A theatrical "Whodunnit?"of entertainment and intrigue, a vaudeville show is in disarray when the star performer vanishes.
When:
May 8 to 22, Sundays
View More Performances & Concerts
Entertainment & Nightlife
A Day To Remember
, hailing from Florida in the US, will be performing at Festival Hall. Formed in 2003, A Day to Remember mix emo, hardcore, and metal into a blend affectionately referred to by their fans as "pop mosh", proving themselves to be a band that break the convention of the mainstream.
When:
Thursday May 12 - 6.30pm
Matt Collyer & The Company
will be appearing at the Rainbow Hotel in Fitzroy to launch their new self-produced EP. Combining a wide range of styles and influences, the Melbourne based trio create a unique blend of folk-rock that goes well beyond the boundaries of today's singer-songwriter genre.
When:
Friday May 13 - 9:30pm
The Process
, a transcendental electric trio, will be performing in the Great Hall of Montsalvat Artists Colony in Eltham. Comprised of Saxon Jorgensen, August Skipper and Vijay Singh, The Process will be joined by performers, A Dead Forest Index for a showcase of some of Melbourne's finest live music.
When:
Saturday May 14 - 7pm
DANCE Til The World Ends
, held at Melbourne venue Bobby McGees Entertainment Lounge, is a Dance Charity Event in support of the Australian Floods, the New Zealand Earthquake and the Japan Tsunami. Raising funds for Red Cross, acts include Kitty De Luxe, Paris Dragqueen, Tommy Little and other guests.
When:
Saturday May 14 - 9pm to 3am
Jane Clifton & Trio
will be performing at Claypots, located in St Kilda. With one of Australia's most endeared performers Jane Clifton on vocals, her trio supporting her on stage features Sam Lemann on guitar, Phillip Rex on Double Bass and John McCall on piano playing seamlessly and swingingly together.
When:
Mondays - 8:30pm to 10:30 pm
View More Live Gigs
Comedy & Magic
Theatresports
, Melbourne's longest running improvisation comedy show, returns for its 26th season at their brand new venue of The Space in Prahran where four teams of quick-witted and fleet-footed improvisors will battle it out each week in an exhilarating and hilarious display of improvised theatre.
When:
Every Sunday in May - 7:30pm
Cinema
West Side Shorts
, presented by Angry Productions, is a monthly film night held at Williamstown' Customs House Hotel, offering the chance to see fantastic short films made by local talent along with the opportunity to network with local filmmakers and actors once the screenings have ended.
When:
Tuesday May 10 - 8:30pm - Only $5 Entry
Manufactured Landscapes
, a screening held at Melbourne's Donkey Wheel to launch Arts in Action, is an award winning documentary about the work of award-winning photographer Edward Burtynsky. Aimed at promoting social awareness through cinema and arts, Arts in Action will also hold a camera drive on the night.
When:
Thursday May 12 - Doors Open 7pm
Egypt 3D: Secrets of the Mummies
, screening at IMAX Cinema, explores the mysterious world of ancient Egypt. Offering a taste of the wonders held in the upcoming exhibition, Tutankhamun and the Golden Age of the Pharaohs, the film re-enacts the discovery of a cache of forty mummies.
When:
Various Dates & Times
Tutankhamun Exhibition
-
Until November 6
-
Book Tickets
View More Cinema Events
Melbourne For Kids
Dance
, presented by ArtPlay, located behind Federation Square in Birrarung Marr, invites children to join creative dance teacher Emma Salzano to explore how everyday things can inspire a wiggle. Children and adults will use ordinary objects to connect in playful ways, wiggling, hopping and dancing together.
When:
Fridays May 13 & 20 - Bookings Essential
Transformers Dark of the Moon: Moonlight Mania
brings the excitement of the upcoming movie and an exciting new range of toys to Toys R Us in Doncaster. Optimus Prime and Bumblebee will be at the launch where there'll be free Transformers Dark of the Moon collector books and holographic stickers.
When:
Saturday May 14 - 7pm to 10pm
Box Hill Miniature Steam Railway Society
, a group of Miniature Steam Railway enthusiasts, will be conducting a public run of their pride and joy, offering a chance for children to ride their wonderful miniature railway along a track that winds through the picturesque surrounds of Elgar Park.
When:
Sunday May 15
Walking With Dinosaurs
, the Number 1 selling tour of the world in 2010, retrurns bigger and better than ever for a limited time at Melbourne's Hisense Arena. Featuring 20 life-size dinosaurs, including the Tyrannosaurus Rex, the past comes to life in this stunningly impressive and informative theatrical event.
When:
May 4 to 15
Wild Things: Animals on Stage
, an exciting new exhibition especially for kids and families at the Arts Centre, brings together an unruly menagerie of animals drawn from the wild and woolly world of our most famous animal 'actors', from Alice's mock turtle to Ossie Ostrich, Gulliver's Eagle and Sir Lancelot's horse.
When:
Until June 5
Circus
Moscow Circus
, featuring renowned Russian performers together with exclusive International Guest acts from around the world, will be appearing at Epping Plaza. With sensational death defying acts, highlights include The Wheel of Death and the Four Daredevil Motorbike's in the splitting 'Globe of Death'.
When:
April 28 to May 15 - Epping - Various Dates
Silvers Grand Magic Circus
will be holding performances in Bayswater North. Established in 1976, Silvers Grand Magic Circus offers a great show for people of all ages with performers including everything from jugglers and clowns to acrobats, international performers and more.
When:
Until May 29 - Bayswater North - Various Dates
Perry Bros Circus
, Australia's oldest circus, will be appearing at Roxburgh Park, offering quality entertainment to please the entire family. With wirewalkers, Jugglers, Whip crackers, balancing acts and more the circus also features performing ponies and camels along with their very funny clowns.
When:
Until May 22 - Roxburgh Park - Friday to Sunday
View More Children's Events
Markets, Fetes and Fairs
Batman Park Kindergarten Funday
, held to help raise funds for the Northcote kinder, features a great range of activities for the family including clowns, a sausage sizzle, face painting, a raffle, stalls offering cakes, arts and crafts, jumping castles, coffee and tea, music, a lucky dip, a silent auction, and much more.
When:
Sunday May 15 - 10am to 2pm
St John's College Carnival
is an invitation by the Preston school for students, family and the public to join them in an exciting day of fun for people of all ages. Attractions on the day include live music, dancing, a great selection of food, amazing stalls, carnival rides, an animal farm and great prizes to win.
When:
Sunday May 15 - 11am to 4pm
Melbourne Market Guide
View MARKETS calendar
to make the most of the rare sunny days (it's a coin toss, isn't it!) and head to one of Melbourne's many excellent markets for a bargain!

A growing number of food, produce and even wine markets are springing up around the suburbs.
Wining & Dining
Dinner Bookings for Mother's Day
bookarestaurant.com
is the easiest way to book a restaurant online. With the choice to search by cuisine and location, you can find great dining offers with some of Melbourne's finest restaurants. Bookings are free and can be made online at any time of the day.
Book a Restaurant for Mother's Day Today
You Can Help
RSPCA Million Paws Walk
, taking place at Melbourne's Albert Park Lake, Geelong's Eastern Gardens and other Victorian locations, is held to raise funds for RSPCA animal shelters, Inspectorate services and community education with families and their pooches taking part in a fun-walk with entertainment, stalls and more.
When:
Sunday May 15
Australia's Biggest Morning Tea
will see more than one million Australians once again stir themselves into action for Cancer Council's popular fundraiser. Now in its 18th year, Cancer Council Victoria is urging all Victorians to take the time to attend one of the big morning tea events or, even better, host an event of their own.
When:
Held Throughout May
Official Morning Tea Day:
May 26
Sporting Events
AFL Premiership
AFL Premiership | Round 8
Geelong vs Collingwood
- Fri May 13 - MCG
Nth Melbourne vs Melbourne
- Sat May 14 - Marvel Stadium
Hawthorn vs St Kilda
- Sun May 15 - MCG
Bulldogs vs Richmond
- Sun May 15 - Marvel Stadium
Rugby
NRL Premiership | Round 10
Melbourne Storm Home Game
Melbourne Storm vs Canberra Raiders
Saturday May 14 - 5:30pm
AAMI Park
Roller Derby
South Sea Roller Derby
Dolly Rogers vs Cutthroat Charmers
Saturday May 14
Springers Leisure Centre, Keysborough
Horse Racing
Betfair Park Race Days
Betfair Park Midweek Meeting (Hillside)
Wednesday May 11
Betfair Park, Sandown
Country Racing Victoria
represents racing clubs in outer metropolitan areas and small clubs in rural areas with race programs that include special days with kids' entertainment.
Highlights
Fri May 13 - Geelong Racing Club - Mid Week Synthetic
Race Dates:
Thursday to Monday, May 12 to 16
Greyhound Racing
Greyhound Racing @ The Meadows
hosts a range of race day and non-race day events throughout the year with the Broadmeadows venue renowned worldwide for high class racing.
Next Race Dates
Wednesday & Saturday, May 11 & 14
View More Sports Events
Let Melbourne Know...
Advertise Your School Fete, Fair or Carnival FREE!
Everyone wants to support their local school by going to their annual fundraiser. Last year we promoted a whopping 1,200 school events. So, make sure you let your school organizers know they can list their fete, fair or carnival for
FREE @ OnlyMelbourne!
Add Your Event for FREE Today!!
OnlyMelbourne Welcomes
Each week we highlight some of the new business listings in the OnlyMelbourne Business and Services directory.
This week we also suggest the following:
Otesha Project
- Cycling & performing for sustainability...
Double the Odds
- Speed Dating for the Summer Rose Foundation...
Vanity Fair
- Vintage Market in Windsor...
Dreams2Reality Art
- Fairytale portraits for kids...
View More of the Latest Listings at OnlyMelbourne!
Advertise your Business for FREE!!
Advertising your business with OnlyMelbourne is easy to do by following a few simple steps, and best of all, it's FREE! By advertising your business you can easily reach thousands of people on Melbourne's most comprehensive guide.
Advertise your Business for FREE!!
Trivia & Humour
Shaggy Dog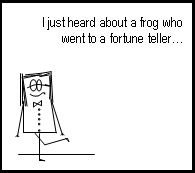 Shaggy Dog by Deej
-
Click Here to find what happens!
A Toast To The Hostess With The Mostest
Following Graham Kennedy's departure from In Melbourne Tonight, Toni Lamond took over as host of the show and became the first ever female television host of an entertainment s
❊ Address & Contact ❊
⊜ Newsletter | #227 | What's On this Week Melbourne |
Map
❊ Web Links ❊
→
Newsletter | #227 | What's On this Week
→
Subscribe to OnlyMelbourne - Get your copy of What's On this Week!
→
List Your Business or Event - It's FREE!
→
Events Calendar - Find out What's On any day of the week!
→
Mobile OnlyMelbourne
→
Melbourne for Children | Kids
→
Newsletter | #226 | What's On this Week [Last Week]
❊ COVID-19 Notice ❊
Many locations have gone into lockdown as the state takes action to stop the spread of the deadly coronavirus (COVID-19).
→
Disclaimer
: Check with the operator before making plans
...
Trending HOT

Drive-In Movie Club
Drive-In Immersive Cinema Nights Are Coming to Melbourne Put together by our friends at Hot Tub Cinema, a string of family-friendly, social distancing-safe, drive-in ..

Things to see, hear & do this weekend
Make the most of your weekend in Melbourne with these fabulous events. No city does it better than Melbourne, so get out and discover the very best shows, festivals, ..
---
Update Page