Newsletter | #299 | What's On this Week
Welcome to this week's Melbourne events, exhibitions, sports and community guide for Tuesday to Monday, September 25 to October 1, 2012.
This week... People in comical hats stumbling about noisily? Well, that's either the ongoing Royal Melbourne Show or Victoria's biggest sports event of the year, depending on the stature of those doing the noisy stumbling.
Yes, the AFL Grand Final is upon us, and with spring showing its true colours by way of my being swooped at last weekend, it just goes to show that magpies don't need to make it to the final to still be a pain in the neck... Damned thing left a cut beneath my jaw that'd make Norm Gunston proud.
Also this week, we have the return of Melbourne Fringe Festival with an enormous program of arts, music and theatre that prove challenging to describe in all their obscure glory.
Truly, some of the press releases they send out are akin to what you'd hear when asking a four year old what they'd like in their sandwich. But good luck to them, I say.
OnlyMelbourne Welcomes
Misunderstood
, held at Frankston Arts Centre, is a new show by Hip Cat Circus that's suitable for the whole family as young digital artists and composers have come together to tackle the wild world of youth issues in a creative production with circus tricks, comedy, sadness and dance.
When:
October 4 to 6 - Bookings Advised
Chris James
, international teacher of sound, song, voice and meditation, will be presenting a "free"community evening at Ashburton Support Services Hall. There will also be a one day workshop on how to reach your voice in a deeper way and the benefits it brings.
When:
November 9 & 11
School Holiday Guide
Check out our
School Holiday Guide
for ideas on what to do with the kids during Spring Holidays running September 22 to October 7. The guide offers some of the best things to do over the holidays for the young and young at heart, with special events, workshops and more... all in marvellous Melbourne!
View School Holiday Guide
Royal Melbourne Show
, a highlight of School Holidays, provides entertainment for all ages. With extreme rides and hundreds of showbags to choose from along with great food and activities, the Melbourne Show also has animal displays, woodchopping contests and many more attractions.
When:
September 22 to October 2
Greater Dandenong Children's Festival
celebrates the younger community with a great range of entertainment for the young and the young at heart. With activities to also educate and amuse children, it features live performances, games and activities, workshops and more.
When:
September 23 to October 26
Little Day Out:
Sunday September 30
Children's Expo & Fun Day:
Thursday October 25
Major Events
Melbourne Fringe Festival
is a celebration of Melbourne's vibrant and quirky arts culture with an extensive program of music, theatre, exhibitions and much more. Showcasing the talents of independent artists and performers at various venues, the festival includes performances for kids.
When:
September 26 to October 14
Mildura Country Music Festival
, one of Australia's major country music events, is the biggest gathering and showcase of Independent entertainers with a line-up that features over 100 performers that include special guest Golden Guitar finalists and Star Maker winners.
When:
September 28 to October 7
Darebin Music Feast
celebrates song writing and music in all its diverse forms with a huge program of performances at various venues. Showcasing Darebin as one of Melbourne's most thriving music communities, many events are free with something for people of all ages.
When:
September 20 to October 7
Melbourne International Festival of Brass
, held at various venues, features performances from some of the finest musicians and ensembles from here and overseas. The festival program also includes special musicians' forums, workshops, jam sessions and more.
When:
September 24 to 28
Tesselaar Tulip Festival
is a vibrant festival celebrating Spring with fields that feature more than half a million beautiful flowers. Held in Silvan just an hour away from Melbourne, themed weekends throughout the festival offer include concerts, special kids' days and more.
When:
Until October 9
Art Exhibitions
Stuck On
, showing at Beth Hulme Gallery & Studio in Fitzroy North, is an exhibition of mixed media art by Efrossini Chaniotis and Vasy Petros. Two very different artists, together they highlight the pictorial, unique and expressive possibilities that can be found using collage.
When:
Sept 28 to Oct 25 - Thursdays to Saturdays
Opening Night:
Friday September 28 - 6pm to 8:30pm
The Contemporary Sculptors Association
will present new works from four of their artists with an exhibition held at Yarra Sculpture Gallery in Abbotsford. A diverse collection of works using many mediums, featured works include a collaborative project created over a 24 hour period.
When:
Until October 13 - Wednesdays to Sundays
Will you Dance at my Wedding?
showcases wedding and dance costumes and artefacts from Kalimantan, Lampung, Sunda, Java, Sumba, Sulawesi, North Sumatra, Bali and Aceh. Held at Melbourne's Fo Guang Yuan Art Gallery, the exhibition includes performances and talks.
When:
Until October 20 - Closed Sundays
Special Talks & Performances:
Each Saturday Until October 20
More Exhibitions
Expos, Launches, Open Days & Lectures
MCG Community Day
, held as part of the AFL Grand Final celebrations, lets footy fans relive the thrill of the most significant day of the footy calendar by retracing the same steps the premiership players took while also enjoying special activities and roving entertainment.
When:
Sunday September 30 - 10am to 4pm
Buttonfest
, held at Burwood Heights Uniting Church, is Victorian Button Collectors Club's annual exhibition and sales day. A celebration of all things buttons, the event is a unique chance to see, buy and collect buttons and paraphernalia from the 19th Century to present day.
When:
Saturday September 29 - 9am to 3:30pm
Melbourne Model Engineering Exhibition
, presented by the Melbourne Society of Model & Experimental Engineers, takes place at Clayton's Monash University with displays of all forms of model engineering such as steam and hot air engines, model boats, trains, aircraft and more.
When:
Saturday & Sunday, September 29 & 30
Melbourne Tours
Melbourne Tours & Activities
are a great way to take Dad out on the town to discover some of the hidden treasures in your own city. With guided tours, winery excursions, sports events and more, there's no end of great attractions throughout Melbourne and Victoria.
Find Melbourne Tours & Activities
Melbourne's Underbelly Crime Tour
lets you discover the darker side of Melbourne as you walk in the footsteps of notorious criminals, exploring the scenes of some of the city's most infamous criminal events. The tour also includes 50% discount on entry to the Old Melbourne Gaol.
More on Melbourne's Underbelly Crime Tour
More Expos & Launches
|
More Open Days
|
More Tours
Performances & Theatre
Return to The Forbidden Planet
, presented by the Academy of Performing Arts, is the award-winning musical that recaptures the classic sci-fi movie that was inspired by Shakespeare's The Tempest. Featuring hit songs of the 1950s and 1960s, it's held at Clayton's Alexander Theatre.
When:
Wednesday to Saturday, September 26 to 29
Blind Tasting
, held at Lithuanian Club in North Melbourne, is a show that's part performance and part wine tasting as Sylvia Keays portrays Sophie, a woman who shares her sparkling coming of age story as she navigates love, loss and life's many unexpected pleasures.
When:
September 28 to October 5 - Except Mondays
Down Dangerous Passes Road
, held at Carlton's Victorian Trades Hall, is a raw depiction of cruelty, brutality and tenderness. Written by award-winning playwright Michel Marc Bouchard, it explores the relationship of three estranged brothers brought together by tragedy.
When:
Until October 3 - Various Dates
Classical, Choral & Recitals
The Dramatic and the Divine
is a performance that brings together the talents of one of Australia's finest sopranos, Greta Bradman, with Rhys Boak performing on the 1866 Hill & Son grand organ of Melbourne's St Michael's. The free performance is held as part of St Michael's Week.
When:
Thursday September 27 - 1pm
Also See:
St Michael's Week - Until Sunday September 30
Bodice Ripper
, performed at Melbourne Recital Centre, explores the tradition of the singer as siren and seducer by drawing on vocal music from the 17th and 18th centuries and combining it with popular modern songs by artists that include Tori Amos, Regina Spektor and others.
When:
Thursday September 27 - 6pm
Burlesque, Cabaret & Dance
She Throws Dirt
, held at North Melbourne's Arts House, explores the saying 'those who throw dirt on others, will eventually lose their ground'. Combining dance, performance art, live experimental sound and lighting, the production draws on themes of spirituality and body politics.
When:
September 28 to October 5
Jessamae St. James is Tied Up
, held at Bohemia Cabaret Club in South Melbourne, combines burlesque and cabaret in a delightfully deviant world of seductive song and temptation as a series of erotic tales and melancholy jazz weave through the often veiled, dark areas of sexuality.
When:
Until October 11 - Wednesdays & Thursdays
Swan Lake
, performed by The Australian Ballet, brings the iconic and much-loved ballet to the Arts Centre with a production featuring Tchaikovsky's score performed by Orchestra Victoria. The lavish performance is presented by Resident Choreographer Stephen Baynes.
When:
Until September 29 - Various Dates
More Performances & Theatre
|
More Dance & Ballet
Entertainment & Nightlife
Krystal Warren
, one of the talented members of the support band for Rufus Wainwright on his Australian tour, will perform at Northcote Social Club. An enigmatic and gifted jazz and soul singer and songwriter, Krystal's talents have drawn comparisons to Nina Simone and other greats.
When:
Thursday September 27 - Doors Open 8pm
Bella Festa
, a late-night playspace held at Carlton's at Bella Union, presents live bands, dance parties, dragons and story slammers as the perfect complimentary complement to a Melbourne Fringe night out. There's also free entry with an Artist Pass or Fringe ticket for that day.
When:
September 27 to October 13
Weddings, Parties, Anything
will continue their annual tradition for the fourth year running of performing their Grand Final Eve spectacular at Melbourne's Palace Theatre. This year features a stellar line up with support from The Livingstone Daisies, Even and MC, Brian Nankervis.
When:
Friday September 28
Comedy & Magic
The Magic of Your Imagination
, held at Carlton's La Mama for 4 shows only, joins incredible magic with hilarious comedy in a ground breaking new show from Alex and Luke, talented magicians who turn audience suggestions into mind boggling magic.
When:
September 29 & 30 - Bookings Advised
Neil Sinclair's Panic!
delves into the British comedian's personal experience of the London riots. Performed at the Dancing Dog Cafe & Bar in Footscray, Neil uses only a ukulele and a cassette player as accompaniment to recreates the surreal scenes he found in Whitechapel.
When:
Until October 13
Trikstars
, held at Her Majesty's Theatre, brings together illusions, magic, dazzling costumes, dancing, singing and comedy that will leave the whole family spellbound. The captivating cast includes Soul Mystique, Murray SawChuck, Sylvester the Jester and others.
When:
Until September 30
Cinema
Melbourne Cinemathèque
, dedicated to rare, significant films from the history of international cinema, hold screenings at ACMI Cinema with admission by monthly or yearly membership. They'll next screen screen Boris Barnet's 1936 film, By the Bluest of Seas.
When:
Wednesday September 26 - 7pm
We Are Poets
, screening held at Carlton's Bella Union, is the Australian Premiere of the award winning documentary that tells a poignant story of youth and freedom of expression as it follows a youth poetry group, chosen to represent the UK at the world's most prestigious poetry slam.
When:
Thursday September 27 - 8:30pm
Argentine Film Festival
, screening at Hoyts Cinema at Melbourne Central, features the Australian premiere of the action drama, Cano Dorado, along with a program that showcases some of the best films and shorts from what is South America's most prolific producer of films.
When:
Until September 26
The Other Film Festival
, held at Arts House in North Melbourne, is a disability film festival that explores disability with humour, verve and drama. With workshops and discussions, the festival also features The Other Club where people can mingle in style.
When:
Wednesday to Sunday, September 19 to 23
More Live Gigs
|
More Comedy & Magic
|
More Cinema
Melbourne For Kids
The Night Garden & Peter and the Wolf
will be performed at Melbourne Recital Centre with The Night Garden brought to life with animation on the big screen and a soundtrack of well-known orchestral music, including Vivaldi's Four Seasons, along with popular nursery rhymes.
When:
Wednesday September 26 - 11:30am
Wonderland Fun Park
is a sensational fun park located at Harbour Town Shopping Centre in Docklands. Offering many exciting rides and attractions throughout the holidays, they'll also be presenting their special Safari Circus Show with Tarzan and Jane flying through the air.
When:
Open Daily During Holidays
Bristleface
, created by Platypus Theatre and developed with residents of Collingwood Housing Estate and young Melbourne performers, is an inspiring and funny children's musical. Performed as a school holiday production, it's held at Collingwood Underground Theatre.
When:
September 21 to October 5 - Various Dates
Circus
Silvers Grand Magic Circus
will be holding performances in Narre Warren. Established in 1976, Silvers Grand Magic Circus offers a great show for people of all ages with performers including everything from jugglers and clowns to acrobats, international performers and more.
Narre Warren:
Until October 7 - Various Dates
More Children's Events
|
More Circus
Markets, Fetes and Fairs
Australian Native Orchid Show
, held at Mount Waverley Community Centre, features displays of the most diverse and largest collection of terrestrial orchids including rare, endangered species. The show includes an exhibition area with art and photography with all works for sale.
When:
Saturday & Sunday, September 29 & 30
Playing Card Collectors Fairs
offer unique displays of rare and novel cards for both serious collectors and the curious. Presented by the Australian Playing Card Collectors' Society, which was first formed in 1979, their next fair is held at Saint Mark's Church, located in Reservoir.
When:
Sunday September 30 - 12noon to 4pm
Melbourne Market Guide
View MARKETS calendar
to make the most of the rare sunny days (it's a coin toss, isn't it!) and head to one of Melbourne's many excellent markets for a bargain!

A growing number of food, produce and even wine markets are springing up around the suburbs.
Fetes Fairs & Shows
Art & Craft Markets
Food & Produce Markets
Swap Meets
Garage Sales
Wining & Dining
Rutherglen Wine Show
, with around 2500 wine entries, lets you test your tasting skills against expert judges, sampling some of the best wines from Australia's finest regions. Held at Rutherglen Show Grounds it includes a Gourmet Dinner and the Wine Show Seminar.
Judging:
September 20 to 25
Presentation Dinner:
Thursday September 27
Public Tasting:
Friday September 28
My Kitchen Rules Live
, held at Melbourne Showgrounds, brings the hit cooking show to the stage where audiences can watch the contestants and celebrity chefs battle against each other and the MKR clock. There are also great prizes up for grabs and daily book-signing sessions.
When:
September 22 to October 2
bookarestaurant.com
bookarestaurant.com
is the easiest way to book a restaurant online. With the choice to search by cuisine and location, you can find great dining offers with some of Melbourne's finest restaurants. Bookings are free and can be made online at any time of the day.
Book a Restaurant Today
Sporting Events
IASbet
, Australia's premier online betting agency, offers better odds for Horse Racing and Sports Betting both here and overseas. An easy way to take a punt on any of the many races over the long weekend, you can even receive $100 in FREE bets when you join IASbet online.
Join IASbet for $100 in FREE Bets - Learn More
Australian Rules Football
AFL GRAND FINAL
Hawthorn v Sydney
Saturday September 29 - 2:30pm
MCG - Melbourne Cricket Ground, Jolimont
AFL Grand Final Week
invites all of Melbourne to be a part of all the action at Federation Square's AFL Live Site. During Grand Final Week, footy fans can meet some of the games' biggest stars every day of the week and also enjoy free activities, live music and the AFL Grand Final Parade.
When:
September 23 to 29
AFL Grand Final Parade:
Friday September 28
Golf
Golf Australia
, the national sporting organisation overseeing golf in Australia, presents many events through the year, ranging from grassroots to elite levels.
Victorian Junior Girls' Championship
September 24 to 28 - Various Venues
Community Sports
Albert parkrun
is a FREE weekly 5km event for runners of all standards, which takes place every week in Albert Park, offers an opportunity for people of all backgrounds and ages to come together on a regular basis to enjoy this beautiful park and get physically active into the bargain.
When:
Saturdays, 8am - FREE but Registration Required
More Sports Events
|
More Motor Sports & Auto Events
Let Melbourne Know...
Advertise Your School Fete, Fair or Carnival FREE!
Everyone wants to support their local school by going to their annual fundraiser. Last year we promoted a whopping 1,200 school events. So, make sure you let your school organizers know they can list their fete, fair or carnival for
FREE @ OnlyMelbourne!
Add Your Event for FREE Today!!
Trivia & Humour
Shaggy Dog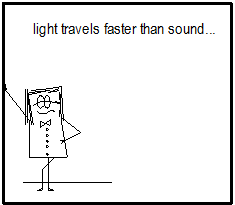 Shaggy Dog by Deej
-
Click Here to find what happens!
Number Five... Number Five... Number Five...
For one time ever in 1964, there were
five
Beatles and it happened in Melbourne.
Ringo flew into Melbourne on 14th June, 1964 having recovered from a tonsillectomy and his replacement drummer, Jimmy Nicol, flew back to England the following morning, raising the famous band's number by one for just that night.
More about the Five Beatles..
|
Read Melbourne Trivia...
WHAT'S ON CALENDAR
OnlyMelbourne's Calendar
allows you to select any day of the year to view everything (everything!!!) on that day in an easy to read, printable display.
-:- View
What's On Calendar
-:- View
Markets Only Calendar
WHAT'S ON RSS FEEDS
We have a range of
RSS Feeds
.
NEWSLETTER
What's On this Week
is an email overview and reminder of the (too many to mention) events happening this week in Melbourne.
Get your copy
of What's On this Week!
FREE ADVERTISING
Advertising
your EVENT at OnlyMelbourne is not only easy, it's
FREE!!
-
Apply Online..
for inclusion in the What's On calendar and newsletter!
❊ Web Links ❊
→
Newsletter | #299 | What's On this Week
→
Subscribe to OnlyMelbourne - Get your copy of What's On this Week!
→
List Your Business or Event - It's FREE!
→
Events Calendar - Find out What's On any day of the week!
→
Mobile OnlyMelbourne
→
Melbourne for Children | Kids
→
Newsletter | #298 | What's On this Week [Last Week]
❊ COVID-19 Notice ❊
Many locations have gone into lockdown as the state takes action to stop the spread of the deadly coronavirus (COVID-19).
→
Disclaimer
: Check with the operator before making plans
...
Trending HOT

Drive-In Movie Club
Drive-In Immersive Cinema Nights Are Coming to Melbourne Put together by our friends at Hot Tub Cinema, a string of family-friendly, social distancing-safe, drive-in ..

Things to see, hear & do this weekend
Make the most of your weekend in Melbourne with these fabulous events. No city does it better than Melbourne, so get out and discover the very best shows, festivals, ..
---
Update Page