Newsletter | #298 | What's On this Week
Welcome to this week's Melbourne events, exhibitions, sports and community guide for Tuesday to Monday, September 18 to 24, 2012.
This week... Amidst the many happenings going on, there's the Royal Melbourne Show, while the city of Dandenong also jumps on the holiday bandwagon with a festival just for kids. On the multicultural front, there's a great range of events that include the Mid-Autumn Chinese Moon Festival in Box Hill, Festival Indonesia Weekend and the Chilean Latin American September Festival.
For musos, there's the return of the very popular Darebin Music Feast, which fits in nicely with the Melbourne International Festival of Brass. And for foodies there's the Rutherglen Wine Show.
All in all, it's a busy week as the school holidays kick off with many a bang as a flood of events roll in covering everything from music, food and wine to elephant-headed gods and computer games.
Assuming that rolling floods can make a bang in all their mixed-metaphorical glory.
Grammar's a moot point during holidays, anyway - unless she agrees to mind the kids... ;)
OnlyMelbourne Welcomes
The Magic of Your Imagination
, held at Carlton's La Mama for 4 shows only, joins incredible magic with hilarious comedy in a ground breaking new show from Alex and Luke, talented magicians who turn audience suggestions into mind boggling magic.
When:
September 29 & 30 - Bookings Advised
School Holiday Guide
Check out our
School Holiday Guide
for ideas on what to do with the kids during Spring Holidays running September 22 to October 7. The guide offers some of the best things to do over the holidays for the young and young at heart, with special events, workshops and more... all in marvellous Melbourne!
View School Holiday Guide
Royal Melbourne Show
, a highlight of School Holidays, provides entertainment for all ages. With extreme rides and hundreds of showbags to choose from along with great food and activities, the Melbourne Show also has animal displays, woodchopping contests and many more attractions.
When:
September 22 to October 2
Greater Dandenong Children's Festival
celebrates the younger community with a great range of entertainment for the young and the young at heart. With activities to also educate and amuse children, it features live performances, games and activities, workshops and more.
When:
September 23 to October 26
Little Day Out:
Sunday September 30
Children's Expo & Fun Day:
Thursday October 25
Major Events
Freeplay Independent Games Festival
, with events held at the State Library of Victoria and other venues, explores the creative side of games culture with this year's theme of 'Chaos and Grace' showcasing locally made indie games with lectures, workshops, free games and art displays.
When:
Wednesday to Sunday, September 19 to 23
Darebin Music Feast
celebrates song writing and music in all its diverse forms with a huge program of performances at various venues. Showcasing Darebin as one of Melbourne's most thriving music communities, many events are free with something for people of all ages.
When:
September 20 to October 7
Melbourne International Festival of Brass
, held at various venues, features performances from some of the finest musicians and ensembles from here and overseas. The festival program also includes special musicians' forums, workshops, jam sessions and more.
When:
September 24 to 28
Mid-Autumn Chinese Moon Festival
, celebrated at Box Hill's Whitehorse Plaza, offers a wide range of fun attractions for the family with cuisines, art and entertainment that includes lion dancing, live music and dance performances, games, competitions and SBS Pop Asia.
When:
Saturday September 22 - 10am to 5pm
Chilean Latin American September Festival
, held at Sandown Racecourse, is Melbourne's most anticipated Latin event with the festival showcasing delicious food, crafts, music and dancing with over 400 performers, children's entertainment, fireworks and more.
When:
Saturday & Sunday, September 22 & 23
Festival Indonesia Weekend
, held at Southbank's Queensbridge Square, showcases the culture, tourism and talents of Indonesia with food, performances, children's activities, music and cultural workshops. Highlights include a fashion show and cooking demonstrations.
When:
Saturday & Sunday, September 22 & 23
Ganesh Chaturthi
, celebrates of the birth of Ganesh, the elephant-headed god of prosperity, with a ceremony and entertainment at Darebin Arts & Entertainment Centre before a parade leads to Bundoora Park Lake where a statue of Ganesh will be immersed in the lake.
When:
Sunday September 23
Art Exhibitions
Will you Dance at my Wedding?
showcases wedding and dance costumes and artefacts from Kalimantan, Lampung, Sunda, Java, Sumba, Sulawesi, North Sumatra, Bali and Aceh. Held at Melbourne's Fo Guang Yuan Art Gallery, the exhibition includes performances and talks.
When:
Until October 20 - Closed Sundays
Special Talks & Performances:
Each Saturday Until October 20
Fu Hong Retrospective Exhibition
, held at the Barn Gallery of Montsalvat in Eltham, celebrates the award winning career of Fu Hong and 50 years since he first entered Beijing Arts & Crafts School. The exhibition showcases a selection of his artworks from 1990 to the present.
When:
September 21 to October 28
VCA Graduates Award Exhibition
, held at St Kilda's Eildon Gallery, showcases seven artists working across a range of media including painting, print, sculpture and installation. The group's diverse influences and inspirations are reflected in the array of styles and subjects on show.
When:
Until September 28
More Exhibitions
Expos, Launches, Open Days & Lectures
MBA & Postgrad Expo
, held at Melbourne Town Hall, is a comprehensive gathering of institutions that offer postgrad courses. Free to attend, the expo provides assistance with postgraduate study and courses such as marketing, finance, project management, sciences and more.
When:
Thursday September 20
Grand Designs Live
, held at Melbourne Convention & Exhibition Centre, showcases the best manufacturers and distributors with everything from interiors, kitchens and bathrooms to building and outdoor decorations along with guests that include design guru Kevin McCloud.
When:
Friday to Sunday, September 21 to 23
Inside the Brick
, held at Phillip Island's Cowes Community Centre, is a LEGO Fan Expo showcasing amazing creations built by leading modellers and collectors. The event is held in support of ASD Aid, which uses LEGO play to aid those affected by Autism Spectrum Disorders.
When:
Saturday & Sunday, September 22 & 23
Melbourne Tours
Melbourne Tours & Activities
are a great way to take Dad out on the town to discover some of the hidden treasures in your own city. With guided tours, winery excursions, sports events and more, there's no end of great attractions throughout Melbourne and Victoria.
Find Melbourne Tours & Activities
Melbourne's Underbelly Crime Tour
lets you discover the darker side of Melbourne as you walk in the footsteps of notorious criminals, exploring the scenes of some of the city's most infamous criminal events. The tour also includes 50% discount on entry to the Old Melbourne Gaol.
More on Melbourne's Underbelly Crime Tour
More Expos & Launches
|
More Open Days
|
More Tours
Performances & Theatre
South Pacific
, performed at Melbourne's Princess Theatre, features Lisa McCune in the classic musical by Rogers and Hammerstein. One of the greatest musicals of all time, the show weaves the drama of James A. Michener's novel with tunes that have become worldwide standards.
When:
Until October 14 (Except Mondays)
Hello my name is
, held at Theatre Works in St Kilda, is a new work about getting to know you in a non-threatening, conversational, community-building type way. Presented by the award winning Nicola Gunn and Sans Hotel, the startlingly original show is set in a community centre.
When:
Until September 29 (Except Mondays)
Rhonda Is In Therapy
, held at fortyfivedownstairs, features Bridgette Burton as Rhonda, a woman who takes solace in a delusional world in the wake of an unimaginable accident. Exploring loss and grief, the powerful play is balanced with a touching edge of humour.
When:
Until September 23
Classical, Choral & Recitals
The String Contingent
, performing at The Flying Saucer Club in Elsternwick, brings together the talents of Australia's Chris Stone on violin and Holly Downes on double bass with Scotsman Graham McLeod on guitar to create a New Acoustic sound that draws on classical, celtic and jazz.
When:
Saturday September 22 - 8pm
Sing Anyway
, the 5th CD by Brunswick Women's Choir, will be launched with performances at Brunswick Uniting Church. Over two years in the making, the CD features a collection of songs guaranteed to inspire and uplift with themes that include joy, hope, and homecoming.
When:
Saturday September 22 - 3pm & 6pm
Burlesque, Cabaret & Dance
Swan Lake
, performed by The Australian Ballet, brings the iconic and much-loved ballet to the Arts Centre with a production featuring Tchaikovsky's score performed by Orchestra Victoria. The lavish performance is presented by Resident Choreographer Stephen Baynes.
When:
Until September 29 - Various Dates
Behind the Bow... a cabaret
, held at Carlton's Goodtime Studios, is a chance to get to know Lucizzle O'Brizzle, a performer who tells it as it is. With perfect pitch and an attitude as big as Lady Ga Ga's costume budget and the headbows to prove it, Lucizzle is far from cliche.
When:
Until September 28 - Various Dates
Bohemia Cabaret Club
, located in South Melbourne, caters to every taste with weekly cabaret and burlesque shows presenting everything from the sublime to the ridiculous and the base to the refined with shows that celebrate laughter, horror, joy and tears, sin and sensuality.
When:
Wednesdays to Sundays
More Performances & Theatre
|
More Dance & Ballet
Entertainment & Nightlife
Andrew Swann
, with a style described as alternate swamp roots, will perform at St Kilda's Dogs Bar. Blending gospel and old school Rn B with original music, his 2006 independent release 'The Braves' was nominated for USA Independent Music Awards' Album of the year.
When:
Thursday September 20 - 9pm
Lehmann B. Smith
, known for his work in Kes Band, will be performing at the Bella Union in Carlton to launch his latest release, Girlfriends. With his songwriting never better, a devilish grin and the personality of a cad, he'll be supported by Evelyn Ida Morris and The Ancients.
When:
Saturday September 22 - 8pm
Chris Duffy Tribute Concert
, held at Oakleigh's Caravan Music Club, celebrates the life of possibly Australia's most inventive and influential banjo player who passed recently after finishing his last CD, which will also be launched at the concert featuring a great line-up of guests.
When:
Sunday September 23 - 3pm to 6pm
Comedy & Magic
The Big HOO-HAA!
is one of Melbourne's most successful improvised comedy shows held at Melbourne's Portland Hotel where each week two teams, the Hearts and the Bones, battle it out against each other armed with only the suggestions that the audience gives them.
When:
Thursday September 20 - Doors Open 7:30pm
Magic of the Mind
, held at South Melbourne's Butterfly Club, is a night of entertainment as Charles Gauci presents six entertaining and amazing demonstrations which will baffle the most astute minds with unbelievable demonstrations of intuition, telepathy, premonition and more.
When:
Until September 22 - Various Dates
Comedy at Spleen
presents an eclectic mix of comedy with some of the best of Melbourne's comedy scene taking to the stage each week. With free entry, the ever changing line-up features established personalities and legends along with the hottest new performers.
When:
Monday September 24 - 8:30pm
Cinema
The Other Film Festival
, held at Arts House in North Melbourne, is a disability film festival that explores disability with humour, verve and drama. With workshops and discussions, the festival also features The Other Club where people can mingle in style.
When:
Wednesday to Sunday, September 19 to 23
Lavazza Italian Film Festival
, screening at numerous Palace Cinemas, features new films selected from the most recent Venice, Rome, Berlin and Cannes International Film Festivals in a program of over 30 films that includes the hit of Rome Film Festival, Kryptonite.
When:
September 19 to October 9
Melbourne Macedonian Film Festival
, with screenings held at various cinemas, showcases local and international films made by Macedonian filmmakers with a program of feature films that include the films, Little Match Girl and the gritty comedy, Punk's Not Dead.
When:
September 21 to 30
More Live Gigs
|
More Comedy & Magic
|
More Cinema
Melbourne For Kids
Pop Kids!
is a fun and interactive concert for pre-school aged children that combines song, body percussion, improvisation, movement and dance. Presented by Phil Splitter and Susie Davies-Splitter at Melbourne Recital Centre, their music offers positive lyrics, catchy melodies and humour.
When:
Monday September 24 - 10am
Bristleface
, created by Platypus Theatre and developed with residents of Collingwood Housing Estate and young Melbourne performers, is an inspiring and funny children's musical. Performed as a school holiday production, it's held at Collingwood Underground Theatre.
When:
September 21 to October 5 - Various Dates
Polly Woodside
, the main exhibit of Melbourne's Maritime Museum, now re-opened to the public to bring back the nautical charm that has long captivated children, celebrates the historic and enchanting 1885 tall ship with a program of special performances, theme days and more.
When:
Open Daily
Storytime at Polly Woodside:
Thursdays - 11am
Circus
Made To Fit
, presented by NICA, the National Institute of Circus Arts in Prahran, is an all new work featuring a talented cast of 27 of NICA's second-year students in a theatrical contemporary circus performance that holds a mirror up to our expectations and desires to fit in.
When:
Until September 22 - Various Dates
Silvers Grand Magic Circus
will be holding performances in Narre Warren. Established in 1976, Silvers Grand Magic Circus offers a great show for people of all ages with performers including everything from jugglers and clowns to acrobats, international performers and more.
Narre Warren:
Until October 7 - Various Dates
More Children's Events
|
More Circus
Markets, Fetes and Fairs
Pop Up Chinatown Treats
, held each month, transforms Melbourne's Heffernan Lane into an enchanting strip with hawker-style stalls offering delicious fare that includes noodles, dumplings and more along with souvenir stalls set amidst the ambience of Mirabella Lighting.
When:
Friday September 21 - 4pm to 10pm
Melbourne Market Guide
View MARKETS calendar
to make the most of the rare sunny days (it's a coin toss, isn't it!) and head to one of Melbourne's many excellent markets for a bargain!

A growing number of food, produce and even wine markets are springing up around the suburbs.
Fetes Fairs & Shows
Art & Craft Markets
Food & Produce Markets
Swap Meets
Garage Sales
Wining & Dining
Rutherglen Wine Show
, with around 2500 wine entries, lets you test your tasting skills against expert judges, sampling some of the best wines from Australia's finest regions. Held at Rutherglen Show Grounds it includes a Gourmet Dinner and the Wine Show Seminar.
Judging:
September 20 to 25
Presentation Dinner:
Thursday September 27
Public Tasting:
Friday September 28
Battle of the Browns
, held at Melbourne's Bottega, brings together the two well-known Brown family-owned wineries of Brown Brothers and All Saint's Estate with a contest between fourth-generation winemakers. On the night there will also be the chance to win a gourmet weekend away.
When:
Thursday September 20 - 7pm
My Kitchen Rules Live
, held at Melbourne Showgrounds, brings the hit cooking show to the stage where audiences can watch the contestants and celebrity chefs battle against each other and the MKR clock. There are also great prizes up for grabs and daily book-signing sessions.
When:
September 22 to October 2
bookarestaurant.com
bookarestaurant.com
is the easiest way to book a restaurant online. With the choice to search by cuisine and location, you can find great dining offers with some of Melbourne's finest restaurants. Bookings are free and can be made online at any time of the day.
Book a Restaurant Today
Sporting Events
IASbet
, Australia's premier online betting agency, offers better odds for Horse Racing and Sports Betting both here and overseas. An easy way to take a punt on any of the many races over the long weekend, you can even receive $100 in FREE bets when you join IASbet online.
Join IASbet for $100 in FREE Bets - Learn More
Australian Rules Football
AFL Premiership | Finals Week 3
Hawthorn v Adelaide
Saturday September 22 - 5:15pm
MCG - Melbourne Cricket Ground, Jolimont
AFL Grand Final Week
invites all of Melbourne to be a part of all the action at Federation Square's AFL Live Site. During Grand Final Week, footy fans can meet some of the games' biggest stars every day of the week and also enjoy free activities, live music and the AFL Grand Final Parade.
When:
September 23 to 29
AFL Grand Final Parade:
Friday September 28
Golf
Golf Australia
, the national sporting organisation overseeing golf in Australia, presents many events through the year, ranging from grassroots to elite levels.
Victorian Junior Girls' Championship
September 24 to 28 - Various Venues
Horse Racing
Carnival Preview Day
, held at Caulfield Racecourse, brings you one of Australia's highest-rated Group One weight-for-age races, the $402,000 Underwood Stakes. The day also features the Chadstone Fashion Stakes with Stylish Ladies and Gents competing for a grand prize pool.
When:
Saturday September 22
More Sports Events
|
More Motor Sports & Auto Events
Let Melbourne Know...
Advertise Your School Fete, Fair or Carnival FREE!
Everyone wants to support their local school by going to their annual fundraiser. Last year we promoted a whopping 1,200 school events. So, make sure you let your school organizers know they can list their fete, fair or carnival for
FREE @ OnlyMelbourne!
Add Your Event for FREE Today!!
Trivia & Humour
Shaggy Dog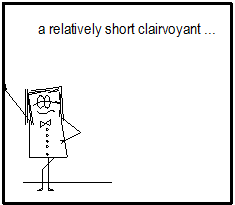 Shaggy Dog by Deej
-
Click Here to find what happens!
Record She Broke
The world's first female detective thriller writer was
Mrs Fortune
and she was published during 1871 in Melbourne under her nom-de-plume 'W.W'.
Her book was called,
The Detective's Album: Recollections of an Australian Police Officer.
Read more Melbourne Firsts
|
Read Melbourne Trivia...
WHAT'S ON CALENDAR
OnlyMelbourne's Calendar
allows you to select any day of the year to view everything (everything!!!) on that day in an easy to read, printable display.
-:- View
What's On Calendar
-:- View
Markets Only Calendar
WHAT'S ON RSS FEEDS
We have a range of
RSS Feeds
.
NEWSLETTER
What's On this Week
is an email overview and reminder of the (too many to mention) events happening this week in Melbourne.
Get your copy
of What's On this Week!
FREE ADVERTISING
Advertising
your EVENT at OnlyMelbourne is not only easy, it's
FREE!!
-
Apply Online..
for inclusion in the What's On calendar and newsletter!
❊ Web Links ❊
→
Newsletter | #298 | What's On this Week
→
Subscribe to OnlyMelbourne - Get your copy of What's On this Week!
→
List Your Business or Event - It's FREE!
→
Events Calendar - Find out What's On any day of the week!
→
Mobile OnlyMelbourne
→
Melbourne for Children | Kids
→
Newsletter | #297 | What's On this Week [Last Week]
❊ COVID-19 Notice ❊
Many locations have gone into lockdown as the state takes action to stop the spread of the deadly coronavirus (COVID-19).
→
Disclaimer
: Check with the operator before making plans
...
Trending HOT

Things to see, hear & do this weekend
Make the most of your weekend in Melbourne with these fabulous events. No city does it better than Melbourne, so get out and discover the very best shows, festivals, ..
---
Update Page