Newsletter | #297 | What's On this Week
Welcome to this week's Melbourne events, exhibitions, sports and community guide for Tuesday to Monday, September 11 to 17, 2012.
This week... provided the weather gets on board with the whole concept of spring, there's a welcome return of community spirit with Hume Festival Of Music offering a great range of concerts, while the suburb of Sunshine hits the big screen with their very own inaugural film festival.
There's also a free celebration at Federation Square to mark Mexican Independence Day, and rest assured it is a legitimate event and not some cruel hoax concocted by other states north of the border.
And with the Grand Final fast approaching there's but one measly game to be found in our fair city this week. For those already feeling a touch of withdrawals, I might be kind enough to set up a camera and remove the steel wool filling a mouse-hole it's taken me months to find.
As far as the mouse is concerned, mocking me has been a sport in itself. Lord knows the indignant roar I made one night when it scampered over my last Tim-Tam would've drowned out the loudest of Pies supporters.
There was probably just as much cussing, too.
OnlyMelbourne Welcomes
Buzz Movie Makers
will be holding classes in Elwood and Northcote where kids can spend a fun-filled week making and exploring movies. Suitable for children grades 2 to 6, classes teach all aspects of making films, allowing them to create their own masterpiece to then take home on DVD.
Elwood:
September 24 to 28 | Bookings Advised
Northcote:
October 1 to 5 | Bookings Advised
Deborah Sharkey
, Vice President of eBay in Australia, will be a guest speaker at the Outstanding Women's Series. Presented by The Australian Institute of Management and held at Melbourne's RACV City Club, Deborah will share her career highlights, challenges and inspirations.
NEW DATE:
Friday October 5 - Bookings Advised
School Holiday Guide
Check out our
School Holiday Guide
for ideas on what to do with the kids during Spring Holidays running September 22 to October 7. The guide offers some of the best things to do over the holidays for the young and young at heart, with special events, workshops and more... all in marvellous Melbourne!
View School Holiday Guide
R U OK?
R U OK? Day
is a national day of action which aims to prevent suicide by encouraging Australians to connect with someone they care about and help stop little problems turning into big ones.
When:
Thursday 13th September
Major Events
Hume Festival Of Music
, celebrating its 9th year, offers a great program of concerts that showcase diverse music styles and traditions, with many events free or low cost. This year's festival features guests that include Daryl Braithwaite, Grace Knight and other talented performers.
When:
September 13 to 23
Mission's Mexican Festival
, a free family event held at Federation Square in celebration of Mexican Independence Day, showcases Mexican food and culture with food, drink, art displays and live music along with a traditional market and pi˝ata making workshops for children.
When:
Sunday September 16 - Noon to 6pm
Searoad Ferries 25th Celebrations
present a wide range of festivities on board the ferries MV Sorrento and MV Queenscliff with food and wine from the Mornington and Bellarine Peninsulas, live music and the highlight of fireworks which can be viewed from the foreshore.
When:
Saturday & Sunday, September 15 & 16
OzKinkFest
celebrates the kinkier side of life, bringing excitement from the boudoir to various venues and nightclubs throughout Melbourne. With a program that caters to both the curious and experienced, the festival features special club nights, workshops and more.
When:
September 14 to 23
Art Exhibitions
The Housing Project
, held at fortyfivedownstairs, is a playful and engaging interactive installation about the challenges, experiences, problems, and delights of urban life. By moving miniature ceramic objects, visitors can trigger the sounds and voices of the cityscape.
When:
September 11 to 22 - Tuesdays to Saturdays
Wild Awards
, held at Steps Gallery in Carlton, is an exhibition and sale of stunning 2 and 3 dimensional artworks created by members of Wildlife Art Society of Australasia, an artist group that aims to foster the study, practice and the appreciation of all wildlife art.
When:
September 13 to 26 - Tuesdays to Saturdays
VCA Graduates Award Exhibition
, held at St Kilda's Eildon Gallery, showcases seven artists working across a range of media including painting, print, sculpture and installation. The group's diverse influences and inspirations are reflected in the array of styles and subjects on show.
When:
Until September 28
More Exhibitions
Expos, Launches, Open Days & Lectures
30 Days of Fashion and Beauty
is a celebration of the style industry's finest and brightest through a month-long program of public events that include runway fashion shows, special in-store attractions and guests, amazing giveaways, competitions and much more.
When:
September 1 to 30
Alliance franšaise de Melbourne's Open Day
is a chance to discover all that their French learning centre in St Kilda can offer with free workshops, discussions with teachers, complimentary coffee and croissants and a showcase of French movies, artworks and great prizes.
When:
Saturday September 15 - 10am to 3pm
Gluten Free Expo
, taking place at Caulfield Racecourse, offers Victorians with coeliac disease the opportunity to learn about the foods which they can enjoy and find out more about the condition with a showcase of the latest products and specialist guest speakers on the day.
When:
Saturday September 15 - 9:30am to 4pm
Melbourne Tours
Melbourne Tours & Activities
are a great way to take Dad out on the town to discover some of the hidden treasures in your own city. With guided tours, winery excursions, sports events and more, there's no end of great attractions throughout Melbourne and Victoria.
Find Melbourne Tours & Activities
Melbourne's Underbelly Crime Tour
lets you discover the darker side of Melbourne as you walk in the footsteps of notorious criminals, exploring the scenes of some of the city's most infamous criminal events. The tour also includes 50% discount on entry to the Old Melbourne Gaol.
More on Melbourne's Underbelly Crime Tour
More Expos & Launches
|
More Open Days
|
More Tours
Performances & Theatre
Leaving Elizabeth
presents two stories of love as a woman travels the globe to forget of a lost love, while a Malaysian boy hides behind a smart phone, not ready to 'come out'. With physical theatre, projections and original music, it's held at the Arts House in North Melbourne.
When:
Until Saturday September 15
Motherhood The Musical
, returning for a limited time to Melbourne's Athenaeum Theatre, is a hilarious journey about the lives of four mums and the uncompromising truths about motherhood that they share with each other when they gather together for a baby shower.
When:
Wednesday to Sunday, September 12 to 16
Summer of the Seventeenth Doll
, presented by Heidelberg Theatre Company, is Ray Lawler's classic play that tells the story of Roo and Barney, whose tradition of spending their layoff from the cane-cutting season in Melbourne meets with unwanted change.
When:
September 13 to 29
The Mousetrap
, the world's most famous theatrical thriller, is touring Australia for the first time to mark the 60th Anniversary of Agatha Christie's classic mystery. A tale of murder and intrigue set during a blizzard, performances are held at Melbourne's Comedy Theatre.
When:
Until October 7
|
Book Now
Classical, Choral & Recitals
Don Giovanni
, performed by Oz Opera at Marysville Community Centre, brings to life the classic opera by Mozart and Da Ponte. Sung in English with a chamber orchestra, a charismatic womaniser's unrelenting ways begin to catch up with him from beyond the grave.
When:
Saturday September 15 - 6pm
Forbidden Love
, presented by Zelman Symphony Orchestra at Xavier College in Kew, features guest pianist Julian Jacobson performing Rachmaninov's Second Piano Concerto in a program that also includes the first suite from Prokofiev's ballet Romeo and Juliet.
When:
Saturday September 15 - 8pm
Maroondah Singers
, one of Victoria's finest mixed-voice community choirs, will hold their Annual Concert at Ringwood East's Karralyka Centre where the 50-voice choir will perform a diverse range of music with guest artist, guitarist Andrew Wrigglesworth.
When:
Sunday September 16 - 2:30pm
Burlesque, Cabaret & Dance
Bandaluzia
, a Sydney based Flamenco ensemble, will be performing at Thornbury Theatre. Led by guitarist Damian Wright, the group of acclaimed musicians and dancers are at the forefront of Flamenco music with their mesmerising displays of explosive dance and virtuosic guitars.
When:
Thursday September 13 - Doors Open 8pm
Crossing Roper Bar
, held at Clayton's Alexander Theatre, explores the music and dance traditions of Australia's first people by bringing together the Australian Art Orchestra and the Young Wagilak Group, traditional song men from Ngukurr in South East Arnhem Land.
When:
Friday September 14 - 8pm
Red Chair Burlesque
, held at St Kilda's Felix Bar, presents five beautiful ladies performing burlesque routines as some of your favourite pop culture icons. With new characters added to the show, it's a night of laughs, love, cheekiness and beautiful, talented women.
When:
Friday September 14 - Doors Open 6:30pm
More Performances & Theatre
|
More Dance & Ballet
Entertainment & Nightlife
Scarcasm
, a band who've built a reputation for electrifying live shows since bursting onto the scene in late 2011, will be performing at The Prague in Thornbury. With influences that weave grunge, rock, blues and metal, they'll be joining Royal Ace, State Of Silence and Sex St.
When:
Thursday September 13 - 8pm to 11:30pm
Sonya Veronica
, one of Melbourne's most notable jazz singers, will perform at Paris Cat Jazz Club where she'll be singing tunes by Serge Gainsbourg, Bill Evans and others. She's joined by Hugh Stuckey on guitar, Tom Lee on double bass and Gideon Marcus on drums.
When:
Thursday September 13 - 9pm to 11pm
Pataphysics
, led by the multi-instrumental Pat Marks and listed in MTVs 'Top Ten Breakout Bands of Australia', will be performing at the Gasometer Hotel in Collingwood to launches the debut album, Subversive. Supporting will be Audego, Skomes and a Dj set by Ultraviolet.
When:
Friday September 14 - 8:30pm
Comedy & Magic
Checkpoint Charlie Comedy
, one of Melbourne's best comedy rooms held at Eurotrash Bar, presents some of Melbourne's boldest and most exciting new up-and-comers before testing your continence with some of Australia's best known established comedians.
When:
Wednesday September 12 - 7:30pm
Mandaddy
, a solo show performed by Yon of Tripod, draws on personal experiences for a dark, electronic, cabaret excursion that rages though the 7 stages of love, marriage, depression, and wishing children were returnable. It's held at Prahran's Chapel Off Chapel.
When:
Until September 16 - Wednesdays to Sundays
Magic of the Mind
, held at South Melbourne's Butterfly Club, is a night of entertainment as Charles Gauci presents six entertaining and amazing demonstrations which will baffle the most astute minds with unbelievable demonstrations of intuition, telepathy, premonition and more.
When:
Until September 22 - Various Dates
Cinema
Sunshine Short Film Festival
, screening at Sunshine's Village Cinemas celebrates the people, the history and the future of Sunshine as a culturally dynamic and economically vibrant town with a program of short films created by local aspiring filmmakers, young and old.
When:
Wednesday to Friday, September 12 to 14
Palace Opera & Ballet
presents The Cunning Little Vixen with screenings held at Palace Cinema Como in South Yarra. Perhaps the only opera to be inspired by a newspaper cartoon strip, the story features animal characters in a depiction of rural life that's rich in humour and humanity.
When:
September 14 to 19 - Various Times & Dates
Also Screening at:
Palace Balwyn Cinema
Also Screening at:
Palace Brighton Bay
Russian Resurrection Film Festival
, now in its ninth year, is the largest event of its kind outside of Russia itself. Showcasing the best of Russian cinema from this year and last, a diverse program of films will be screening at Palace Cinema Como in South Yarra.
When:
September 5 to 16
More Live Gigs
|
More Comedy & Magic
|
More Cinema
Melbourne For Kids
Bristleface
, created by Platypus Theatre and developed with residents of Collingwood Housing Estate and young Melbourne performers, is an inspiring and funny children's musical. Performed as a school holiday production, it's held at Collingwood Underground Theatre.
When:
September 21 to October 5 - Various Dates
Preview Performance:
Friday September 14 - RSVP via Facebook
Box Hill Miniature Steam Railway Society
, a group of Miniature Steam Railway enthusiasts, will be conducting a public run of their pride and joy, offering a chance for children to ride their wonderful miniature railway along a track through the picturesque surrounds of Elgar Park.
When:
Sunday September 16 - 11am to 4pm
Pinocchio
, presented by Malthouse Theatre in Southbank, is a bold retelling of the classic tale by Carlo Collodi. Suitable for audiences aged 8 and upwards, the witty, gothic, rocking, music theatre spectacular mixes old time theatre with a cheeky nod to the 'whatever' generation.
When:
September 6 to 28
Circus
Made To Fit
, presented by NICA, the National Institute of Circus Arts in Prahran, is an all new work featuring a talented cast of 27 of NICA's second-year students in a theatrical contemporary circus performance that holds a mirror up to our expectations and desires to fit in.
When:
Until September 22 - Various Dates
Silvers Grand Magic Circus
will be holding performances in Narre Warren. Established in 1976, Silvers Grand Magic Circus offers a great show for people of all ages with performers including everything from jugglers and clowns to acrobats, international performers and more.
Narre Warren:
Until October 7 - Various Dates
Eroni's Circus
, appearing in Tarneit with shows held under the Big Top, are a new Australian circus. Owned and operated by the 5th and 6th generations of the Maynard circus dynasty, they pride themselves as a glamorous, professional and entertaining circus experience.
Tarneit:
Until September 16 - Various Dates
More Children's Events
|
More Circus
Markets, Fetes and Fairs
Oktoberfete
, held at the German School in North Fitzroy, is a great day out for the family with German Beer on tap, Bratwurst and a crafts market for the adults, while kids can enjoy Live Music with the Silver Echos, an animal farm, a box maze, bouncing castle and much more.
When:
Saturday September 15 - 11am to 4pm
Victorian Doll Show
, held at Croydon's Dorset Gardens, features a wide range of displays and stalls from doll makers across the state. With attractions for lovers of dolls and doll making, it showcases a wide range of bears and miniatures, workshops and a doll maker's competition.
When:
Saturday & Sunday, September 15 & 16
Essendon Record & CD Fair
, held at Essendon's Ukrainian House, brings together Melbourne's record collectors and interstate stallholders to offer over 70,000 Records, 10,000 CD's, cassettes, DVD's and magazines along with collectable memorabilia from many eras.
When:
Sunday September 16
Melbourne Market Guide
View MARKETS calendar
to make the most of the rare sunny days (it's a coin toss, isn't it!) and head to one of Melbourne's many excellent markets for a bargain!

A growing number of food, produce and even wine markets are springing up around the suburbs.
Fetes Fairs & Shows
Art & Craft Markets
Food & Produce Markets
Swap Meets
Garage Sales
Wining & Dining
Flavours of Greece
, presented by the Barbaresso Oyzo, showcases the best in Greek cuisine, celebrating its relevance in Australia's food scene with ticketed events at various restaurants and highlights that include Barbaresso Oyzo Triva Night at Melbourne's Kri Kri.
When:
August 28 to September 27
Barbaresso Oyzo Triva Night:
Friday September 14 - 6:30pm
bookarestaurant.com
bookarestaurant.com
is the easiest way to book a restaurant online. With the choice to search by cuisine and location, you can find great dining offers with some of Melbourne's finest restaurants. Bookings are free and can be made online at any time of the day.
Book a Restaurant Today
Sporting Events
IASbet
, Australia's premier online betting agency, offers better odds for Horse Racing and Sports Betting both here and overseas. An easy way to take a punt on any of the many races over the long weekend, you can even receive $100 in FREE bets when you join IASbet online.
Join IASbet for $100 in FREE Bets - Learn More
Australian Rules Football
AFL Premiership | Finals Week 2
Collingwood v West Coast Eagles
Saturday September 15 - 7:45pm
MCG - Melbourne Cricket Ground, Jolimont
Netball
Holden Netball Test Series
Australian Diamonds v New Zealand Silver Ferns
Sunday 16 September - 1:30pm
Hisense Arena, Melbourne
Motor Sports
Test & Tune Days
at Heathcote Park Raceway, the home of 1/4 Mile Off Street Drag Racing in Victoria, offer the chance for owners of high performance vehicles to safely and legally test out their capabilities while improving driving skills and meeting other people with similar interests.
When:
Sunday September 16 - Gates Open 8:30am
More Sports Events
|
More Motor Sports & Auto Events
Let Melbourne Know...
Advertise Your School Fete, Fair or Carnival FREE!
Everyone wants to support their local school by going to their annual fundraiser. Last year we promoted a whopping 1,200 school events. So, make sure you let your school organizers know they can list their fete, fair or carnival for
FREE @ OnlyMelbourne!
Add Your Event for FREE Today!!
Trivia & Humour
Shaggy Dog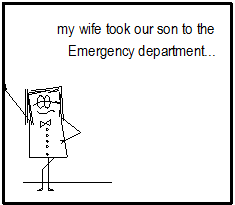 Shaggy Dog by Deej
-
Click Here to find what happens!
The Plots Thicken...
The site of the popular Queen Victoria Market, which first opened in 1878, was once a cemetery. To this day there are still roughly 9,000 people buried under the sheds and car park of the market.
There is a memorial that honours the people buried at the site on the corner of Queen Street and Therry Street.
More about Queen Victoria Market..
|
Read Melbourne Trivia...
WHAT'S ON CALENDAR
OnlyMelbourne's Calendar
allows you to select any day of the year to view everything (everything!!!) on that day in an easy to read, printable display.
-:- View
What's On Calendar
-:- View
Markets Only Calendar
WHAT'S ON RSS FEEDS
We have a range of
RSS Feeds
.
NEWSLETTER
What's On this Week
is an email overview and reminder of the (too many to mention) events happening this week in Melbourne.
Get your copy
of What's On this Week!
FREE ADVERTISING
Advertising
your EVENT at OnlyMelbourne is not only easy, it's
FREE!!
-
Apply Online..
for inclusion in the What's On calendar and newsletter!
❊ Web Links ❊
→
Newsletter | #297 | What's On this Week
→
Subscribe to OnlyMelbourne - Get your copy of What's On this Week!
→
List Your Business or Event - It's FREE!
→
Events Calendar - Find out What's On any day of the week!
→
Mobile OnlyMelbourne
→
Melbourne for Children | Kids
→
Newsletter | #296 | What's On this Week [Last Week]
→
Disclaimer
: Check with the venue before making plans
...
Trending HOT

Drive-In Movie Club
Drive-In Immersive Cinema Nights Are Coming to Melbourne Put together by our friends at Hot Tub Cinema, a string of family-friendly, social distancing-safe, drive-in ..

Things to see, hear & do this weekend
Make the most of your weekend in Melbourne with these fabulous events. No city does it better than Melbourne, so get out and discover the very best shows, festivals, ..
---
Update Page