Newsletter | #301 | What's On this Week
Welcome to this week's Melbourne events, exhibitions, sports and community guide for Tuesday to Monday, October 9 to 15, 2012.
This week... For those fond of a drop there's the return of Shedfest showcasing the many and varied wineries of the Yarra Valley, while Oktoberfest can be celebrated both in Melbourne and also Beechworth.
Foodies craving a cultural fix beyond the bretzels and Lederhosen can enjoy the Spanish flavours of The Sounds of My Land along with the Malaysian Street Festival, and for cinephiles there's the Polish Film Festival and Iranian Film Festival.
And finally, the grownups get a good and proper - and not to mention much deserved - look in as we all breathe a sigh of relief, knowing that the school holidays can kiss our arts as Melbourne Festival begins with a program of theatre performances, music and dance.
OnlyMelbourne Welcomes
Blender Lane Artists' Market
, held in one of Melbourne's most iconic street-art covered lane ways, offers artworks, hand crafts and locally made items. A unique space for creative souls to sell their works, the market draws painters, photographers, fashion designers and much more.
When:
Saturday October 13 - 11pm to 4pm
Major Events
Melbourne Festival
, held at various venues, exclusively premieres some of the finest national and international artists and theatre companies. With a program rich in dance, theatre, music, visual arts, multimedia and more, the festival offers a diverse range of entertainment.
When:
October 11 to 27
The Sounds of My Land
, held at Docklands' Waterfront Piazza, is a free day of festivities celebrating 35 years of CELAS servicing the Spanish speaking community. Along with live music and dances, there'll also be traditional cuisines, kids' activities, a Zumba lessons and more.
When:
Saturday October 13 - 12pm to 10pm
Malaysia Street Festival
, held at Queen Victoria Market, embraces Malaysia's colonial history and influences from Britain, Japan, Netherlands, Spain and Portugal with free workshops, cultural performances, henna art and an array of speciality stalls offering food and crafts.
When:
Sunday October 14 - 9am to 4pm
Wodonga Children's Fair
is a free event where people of all ages can be entertained, informed, engaged, educated and most importantly have fun. This year's 'Magic, Mystery and Mayhem' program features live magic, Giant Bubble Blowing, theatre, workshops and much more.
When:
Sunday October 14 - 10am to 3pm
Anglesea Music Festival
presents three days of top quality local, regional, interstate and international acts. Celebrating all that there is to love about live music, the line up offers something for everyone with guests that include Bomba, Chris Wilson, Ebony Stoneham and many others.
When:
Friday to Sunday, October 12 to 14
Birregurra Weekend Festival
showcases the best of the region with quality farm produce, agricultural displays, crafts and live local music. With an art show that's lauded as one of Victoria's most successful, there's also great entertainment for the family, competitions and more.
When:
Friday to Sunday, October 12 to 14
Victorian Seniors Festival Week
hosts free and low-cost events across Victoria and at the festival hub of Melbourne Town Hall. Celebrating the golden years and how to make the most of them, the festival includes exhibitions, live music, workshops, special displays and more.
When:
October 7 to 14
Melbourne Fringe Festival
is a celebration of Melbourne's vibrant and quirky arts culture with an extensive program of music, theatre, exhibitions and much more. Showcasing the talents of independent artists and performers at various venues, the festival includes performances for kids.
When:
September 26 to October 14
Art Exhibitions
The Island
, showing at Steps Gallery in Carlton, is an exciting new exhibition of paintings, drypoints and drawings by Marco Luccio. Inspired by the monumental and awesome beauty of Phillip Island, Luccio captures the movement, energy and power of the Australian coastline.
When:
October 12 to November 11 - Closed Mondays
Opening Night:
Thursday October 11 - 6pm to 8pm
Planète Femmes
, French for "Women's Planet", is an exhibition from the laureates of the Fondation Alliance Française's photographic competition. Held at St Kilda's Alliance Française de Melbourne, each work tells a story, capturing the lives of women from across the globe.
When:
Until October 19
Into the Abyss
, held at Gould Galleries in South Yarra, is a series of new works by Andrew McIlroy. Placing abstracted and alluring nymphets within the oceanic depths, his figures suggest a dangerous dance of intimacy, enchantment, heartbreak and potential lure to a briny end.
When:
October 10 to November 10
More Exhibitions
Expos, Launches, Open Days & Lectures
Ausbike Expo
, held at Carlton's Royal Exhibition Building, caters for cycling enthusiasts with exhibitors showcasing bikes of all kinds along with an impressive range of bikes and accessories for interests that include Road, Track, Cross Country, BMX, Kids and even Unicycles.
When:
Friday to Sunday, October 12 to 14
Pregnancy, Babies & Children's Expo
offers the latest innovations in parenting along with free entertainment for children, all under one roof at Melbourne Exhibition Centre. The expo also offers information and demonstrations from respected support groups and professionals.
When:
Friday to Sunday, October 12 to 14
Armageddon Expo
, held at Melbourne Exhibition Centre with its largest event ever, presents a huge range of attractions that celebrate science fiction, fantasy, anime and gaming. The event includes panel discussions, competitions, film screenings, special guests and much more.
When:
Saturday & Sunday, October 13 & 14
Melbourne Tours
Melbourne Tours & Activities
are a great way to take Dad out on the town to discover some of the hidden treasures in your own city. With guided tours, winery excursions, sports events and more, there's no end of great attractions throughout Melbourne and Victoria.
Find Melbourne Tours & Activities
More Expos & Launches
|
More Open Days
|
More Tours
Performances & Theatre
Not just one thing
presents a history of schizophrenia by exploring the illness through art, story-telling, science and personal perspectives. Free to attend, the performance at The Dax Centre in Parkville is presented in collaboration with the Cooperative Research Centre for Mental Health.
When:
Wednesday to Friday, October 10 to 12
The Window Outside
, held at Carlton's La Mama Theatre, is Belinda Lopez's play which explores issues of euthanasia, sibling rivalry and parental care through humour and insight in what's a love story between an elderly couple that neither age nor illness can damper.
When:
Until October 21 - Wednesdays to Sundays
Footloose The Musical
, performed at Frankston Arts Centre by the high energy Panorama Theatre Company cast, recaptures the smash hit 80's movie that follows the story of Ren, a young man who moves from the city to a small town and inspires others to live and dance again.
When:
Until October 13
Classical, Choral & Recitals
After Life
, held at Melbourne's Regent Theatre, is a heart-rending fusion of opera, theatre and film. Based on the acclaimed Japanese film of the same name, six lost souls in limbo and are asked to decide on the one memory each of them will take with them into the afterlife.
When:
Thursday October 11 - 7:30pm
The Girls From Oz
, held at Darebin Arts & Entertainment Centre in Preston, revisits the glamour of the opera with Jane O'Toole as she takes you through the eras with 'Madame Butterfly' written for Melba, and other favourites that capture the careers of Australian icons.
When:
Friday October 12 -11am
Russian Musical Spectacular
, held at Melbourne Town Hall, combines the talents of Royal Melbourne Philharmonic Choir and Melbourne University Choral Society to present a program that features Sergei Prokofiev's epic Alexander Nevsky and other great works.
When:
Sunday October 14 - 5pm
Burlesque, Cabaret & Dance
inter/nality
, performed at North Melbourne Town Hall, is the new work from Brisbane based contemporary performance maker, Ron Seeto. Utilising dance, theatre and a specially developed form of stage combat, the performance examines how we, as human beings, deal with emotion.
When:
Until Saturday October 13
The Butcher Shop Revue
, appearing at South Melbourne's Butterfly Club, presents home grown burlesque, boylesque, cabaret, circus and comedy as Dirk the naughty Duke of Danger hosts a night of sumptuous burlesque, spine tingling song and death defying feats of prowess.
When:
Fridays & Saturdays Until October 13
Boon-esque
, held at The 86 in Fitzroy, brings together the two dynamic forces of Le Tableaux Burlesque and Bobby and the Pins to create a cabaret interpretation of the Mills and Boon romance novel series that merges the traditional arts of burlesque and barbershop singing.
When:
Fridays & Saturdays Until October 13
More Performances & Theatre
|
More Dance & Ballet
Entertainment & Nightlife
Joe Bonamassa
, lauded as one of the world's greatest guitarists, will appear at St Kilda's Palais Theatre. Regarded as one of today's greatest performers of blues, Joe, who once drew praise from BB King when aged at just 10, displays a stand-out stylistic depth and emotional resonance.
When:
Thursday October 11 - Doors Open 7:30pm
RocKwiz Live
will be appearing at Festival Hall for the Some Kind Of Genius Tour. Bringing the excitement of the hit TV show to the stage, Julia Zemiro, Brian Nankervis and Dugald will be joined by band members and special guests for a night of entertainment as only they know how.
When:
Saturday October 13 (Oct 12 SOLD OUT)
Atomic Bliss
, a band that originated from the remnants of The Boris Pink, will launch their second single, RADIO, which is drawn from their debut self-titled album set for release in December. Performing at Prahran's Revolver Upstairs, they're supported by The Elliots and The Atlantic Fall.
When:
Saturday October 13 - 8pm
Comedy & Magic
Faulty Towers, The Dining Experience
, the very popular interactive comedy show, will appear at The Aegean in Fitzroy. With a 3-course dinner, the evening captures the chaotic mayhem of a restaurant run by Basil Faulty, his wife Sybil and misguided waiter Manuel.
When:
Tuesday to Sunday, October 9 to 14
Trying Hard - To Be Or Not To Bother
, is an absurd, sometimes pensive and punchy comedy that attacks the big questions in life with Alasdair Tremblay-Birchall, often defined by his deconstructionist approach and his dark and wry wit. It's held at The Tuxedo Cat in Flinders Lane.
When:
Until October 13 - Various Dates
Aunty Donna and the Fax Machine Shop
brings to North Melbourne's Lithuanian Club Melbourne's naughtiest sketch comedy troupe, who will perform their newest offering of surrealistic, satirical and wildly entertaining comedy as their skills are tested to solve a murder.
When:
Until Saturday October 13
Cinema
Polish Film Festival
, held at the Classic Cinema Elsternwick, celebrates the best of Polish cinema with the rare chance to also interact with the actors and filmmakers themselves. Special guests include acclaimed director Krzysztof Zanussi and popular director and actor Jerzy Stuhr.
When:
October 11 to 21
Iranian Film Festival
brings the best of Persian cinema to Melbourne's ACMI Cinema Australian audiences with a program of films as diverse and intriguing as Iran itself. An exciting mix of dramas and comedies, there's also a selection of shorts and the Being Persian documentaries.
When:
Thursday to Sunday, October 11 to 14
A Fantastic Fear of Everything
, directed by Crispian Mills and starring Simon Pegg, will screen at Melbourne's Kino Cinemas for one night only, followed by a Q&A with Simon Pegg himself. The film follows a children's author turned crime novelist whose research leads to paranoia.
When:
Friday October 12 - 6:30pm to 9pm
More Live Gigs
|
More Comedy & Magic
|
More Cinema
Melbourne For Kids
Alice In Wonderland
, performed as part of Melbourne Fringe Festival's program for kids, is a new adaptation of the much loved children's classic that will delight and entrance children and all members of the family. Performances are held at The Theatre Husk in Northcote.
When:
Saturday & Sunday, October 13 & 14
Pantalone's Inn
, held at South Yarra's Italian Institute of Culture, is a hilariously entertaining show based on the Italian Comedy of the 16th Century, Commedia dell'Arte. A charming slapstick production that will appeal to both children and adults, it features traditional masked characters.
When:
Until Saturday October 13
Melbourne Meccano Exhibition
, held by the Melbourne Meccano Club in Gardenvale, showcases novel works of its members with displays of mechanisms and models with surprising contraptions and eye-catching, colourful creations along with rare Meccano sets and parts displays.
When:
Saturday & Sunday, October 13 & 14
More Children's Events
|
More Circus
Markets, Fetes and Fairs
Little Lorikeet Steiner Spring Fair
celebrates the return of spring with the Yarraville Preschool presenting a fun day for the family with attractions that include stalls offering second hand books and crafts, wood-fired pizzas and fresh lemonade along with raffles, kids' activities and more.
When:
Saturday October 13 - 10am to 4pm
Taylors Hill Village Spring Fair
will see the Retirement Village host to a great day out for the family with something for everyone on the day. Along with Devonshire Tea and a Sausage Sizzle, there'll be stalls with crafts, cakes, plants, books and more as well as Historic Vehicles on display.
When:
Sunday October 14 - 10am to 3pm
Peninsular Collectables & Nostalgia Fair
is a great chance to browse and buy from stalls offering collectable, hobby and memorabilia items. Held at Frankston Arts Centre, the event will feature a mix of vintage retro and hard to find collectables from many eras.
When:
Sunday October 14 - 9:30am to 2pm
Melbourne Market Guide
View MARKETS calendar
to make the most of the rare sunny days (it's a coin toss, isn't it!) and head to one of Melbourne's many excellent markets for a bargain!

A growing number of food, produce and even wine markets are springing up around the suburbs.
Fetes Fairs & Shows
Art & Craft Markets
Food & Produce Markets
Swap Meets
Garage Sales
Wining & Dining
Shedfest
is a very special Open Winery Weekend that will see wineries along Warburton Highway opening their doors to the public for two days with live music performances, entertainment for kids, wine tastings, local produce and much more, all set amidst the Yarra Valley.
When:
Saturday & Sunday, October 13 & 14
Beechworth Oktoberfest
, held at Bridge Road Brewers, celebrates the German festival with a weekend of music featuring a traditional ohm pah band, fantastic food and great food that compliments the brewery's beers. Festivities include a family day with free children's activities.
When:
Saturday & Sunday, October 13 & 14
Oktoberfest
returns to Melbourne's European Bier Cafe with a celebration of beer, food and music. Embracing the traditional German Beer festival, the special nights include a live Oompah band, the best in German cuisine, Bretzels and plenty of bier specials by the stein.
When:
Fridays, October 5 & 12 - 5pm to 10pm
bookarestaurant.com
bookarestaurant.com
is the easiest way to book a restaurant online. With the choice to search by cuisine and location, you can find great dining offers with some of Melbourne's finest restaurants. Bookings are free and can be made online at any time of the day.
Book a Restaurant Today
Sporting Events
IASbet
, Australia's premier online betting agency, offers better odds for Horse Racing and Sports Betting both here and overseas. An easy way to take a punt on any of the many races over the long weekend, you can even receive $100 in FREE bets when you join IASbet online.
Join IASbet for $100 in FREE Bets - Learn More
Soccer
Hyundai A-League | Round 2
Melbourne Heart v Wellington Phoenix FC
Sunday October 14 - 3pm
AAMI Park, Melbourne
Basketball
WNBL | Round 2
Bulleen v Bendigo
Friday October 2 - 7:30pm - Veneto Club, Melbourne
Dandenong v Bendigo
Saturday October 13 - 7pm - Dandenong Stadium
Roller Derby
Victorian Roller Derby League
Dolls of Hazzard v Toxic Avengers
Dead Ringer Rosies v Rock Mobsters
Melbourne Showgrounds
When:
Saturday October 13 - Doors Open 4:45pm
Horse Racing
Caulfield Spring Racing Carnival
offers some of the best highlights of horse racing during the action packed calendar of Spring Racing Carnival with exciting race days that lead up to the climax of the BMW Caulfield Cup Day, an event that showcases Caulfield at its absolute finest.
BECK Caulfield Guineas Day:
Saturday October 13
Schweppes Thousand Guineas Day:
Wednesday October 17
BMW Caulfield Cup Day:
Saturday October 20
More Sports Events
|
More Motor Sports & Auto Events
Let Melbourne Know...
Advertise Your School Fete, Fair or Carnival FREE!
Everyone wants to support their local school by going to their annual fundraiser. Last year we promoted a whopping 1,200 school events. So, make sure you let your school organizers know they can list their fete, fair or carnival for
FREE @ OnlyMelbourne!
Add Your Event for FREE Today!!
Trivia & Humour
Shaggy Dog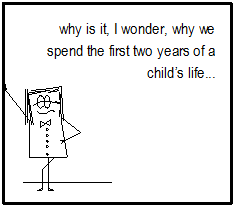 Shaggy Dog by Deej
-
Click Here to find what happens!
No Gym For You, Jim!
One of the first women only gyms, in Victoria and possibly Australia, was established by Harriet Elphinstone-Dick, who lived from 1858 to 1902. Also known as Harriet Rowell, she was an early English and Australian swimming champion, and was known to be a pioneering physical fitness teacher.
She had an intense interest in physical fitness and in 1879 opened Melbourne's first women's only gymnasium, in the Queen Victoria Building, which used to stand where the Melbourne City Square is now.
Physical fitness for women was a popular idea of the 1880s and the gym attracted many of Melbourne's independent career women, particularly teachers from the city's growing number of private girls' schools.
Read more Melbourne Firsts
|
Read Melbourne Trivia...
WHAT'S ON CALENDAR
OnlyMelbourne's Calendar
allows you to select any day of the year to view everything (everything!!!) on that day in an easy to read, printable display.
-:- View
What's On Calendar
-:- View
Markets Only Calendar
WHAT'S ON RSS FEEDS
We have a range of
RSS Feeds
.
NEWSLETTER
What's On this Week
is an email overview and reminder of the (too many to mention) events happening this week in Melbourne.
Get your copy
of What's On this Week!
FREE ADVERTISING
Advertising
your EVENT at OnlyMelbourne is not only easy, it's
FREE!!
-
Apply Online..
for inclusion in the What's On calendar and newsletter!
❊ Web Links ❊
→
Newsletter | #301 | What's On this Week
→
Subscribe to OnlyMelbourne - Get your copy of What's On this Week!
→
List Your Business or Event - It's FREE!
→
Events Calendar - Find out What's On any day of the week!
→
Mobile OnlyMelbourne
→
Melbourne for Children | Kids
→
Newsletter | #300 | What's On this Week [Last Week]
❊ COVID-19 Notice ❊
Many locations have gone into lockdown as the state takes action to stop the spread of the deadly coronavirus (COVID-19).
→
Disclaimer
: Check with the operator before making plans
...
Trending HOT

Drive-In Movie Club
Drive-In Immersive Cinema Nights Are Coming to Melbourne Put together by our friends at Hot Tub Cinema, a string of family-friendly, social distancing-safe, drive-in ..

Things to see, hear & do this weekend
Make the most of your weekend in Melbourne with these fabulous events. No city does it better than Melbourne, so get out and discover the very best shows, festivals, ..
---
Update Page