Newsletter | #300 | What's On this Week
Welcome to this week's Melbourne events, exhibitions, sports and community guide for Tuesday to Monday, October 2 to 8, 2012.
This week... the School Holidays roll on to a close with still many more events at hand for the young'uns. There's a changing of the guards, however, as we also welcome in Victorian Seniors Festival Week with a great range of lively events that celebrate our more seasoned community.
For those in need of a giggle, there's the Docklands Arts & Laughs Festival, while the sporting types and those simply fond of kicking things might want to Kung Fu their way along to the Melbourne Martial Arts & Cultural Festival.
You'll also find free performances this week by the Women's Circus as they promote the benefits of good old fashioned Op-Shopping. I'm a big fan of it myself, although the bargain hunting did go awry recently when I bought two matching lamps, only to find that they each lacked a much needed switch.
It was an eye-opener, though, when my son pried one of the lamps apart to spend a good 15 minutes staring at it, pretending he'd know how to fix it... much like the 20 minutes I'd spent doing the same. In my books it was then that my son had become a man.
Unflattering stereotypes aside and on a more sombre note, I'm far from comfortable in casting out a throwaway line about men without feeling the need to address recent events that have brought shame to all that men, in my opinion, should be.
The recent tragedy and how deeply it has shaken the soul of our city was made all too clear by the number of people who attended the public march to share their remorse, their outrage and their confusion.
There's also been much debate about why so much attention has been brought to this recent injustice when so many others have suffered also. Personally, I'd suggest that the reasons for this are as baffling and elusive as the question of why such a senseless loss should occur in the first place.
Also personally, on behalf of men like myself, and men that we should raise our sons to be, I offer my deepest condolences to all women who have suffered unfairly, unjustly and, saddest of all, needlessly. I share with you the hope that one day things will be different.
In regards to how women are treated, tomorrow begins today with our sons, and all that we would teach them.
OnlyMelbourne Welcomes
In A Forest, Dark and Deep
is the Australian premiere of a play by Neil LaBute, America's most controversial and provacative contemporary playwright. Held at The Theatre Husk in Northcote, the dark journey into sibling rivalry escalates into a riveting psychological thriller.
When:
October 23 to November 11 - Bookings Advised
3000 Melbourne Magazine
, distributed free each month to the public across Melbourne's CBD and Docklands, covers a diverse range of local news, high profile interviews and events along with business and wellbeing, offering a truly unique insight into Melbourne.
3000 Melbourne Magazine | October Issue Out Now
School Holiday Guide
Check out our
School Holiday Guide
for ideas on what to do with the kids during Spring Holidays running September 22 to October 7. The guide offers some of the best things to do over the holidays for the young and young at heart, with special events, workshops and more... all in marvellous Melbourne!
View School Holiday Guide
World Animal Day
, celebrated at Edgar's Mission Farm Sanctuary in Willowmavin, is a fun-filled day with kids activities that include face painting, animal friendly trade stalls, farm tours, a smart pigs display, animal expert presentations and more. Entry to the special celebration is free.
When:
Sunday October 7 - 11am to 4pm
Spring Open Day at Royal Botanic Gardens
in Melbourne is a once-a-year opportunity to wander behind the scenes at the Gardens. With free extensive tours, discovery walks and much more, there'll also be roving entertainment and great activities for kids.
When:
Sunday October 7 - 10am to 5pm
Major Events
Victorian Seniors Festival Week
hosts free and low-cost events across Victoria and at the festival hub of Melbourne Town Hall. Celebrating the golden years and how to make the most of them, the festival includes exhibitions, live music, workshops, special displays and more.
When:
October 7 to 14
Docklands Arts & Laughs Festival
presents a program of cabaret, music, comedy and family events. With the festival hub, Wonderland Spiegeltent playing host to the Comedy Gala Spectacular, there's also a great line up of performers and a Festival Day for young and old.
When:
October 3 to 7
Festival Day:
Sunday October 7
Melbourne Martial Arts & Cultural Festival
, held in Carlton Gardens, offers a fun-filled weekend where martial arts and culture will come alive with activities for the whole family along with a showcase of martial arts styles from across the world, food, performances and more.
When:
Saturday & Sunday, October 6 & 7
Healesville Railway Heritage Festival
, presented by Yarra Valley Railway, brings to life the attractions of yesteryear with a weekend showcasing Steam Road Engines, Vintage cars, buses and trucks. There'll also be displays from blacksmiths, wood carvers and market stalls with food and crafts.
When:
Saturday & Sunday, October 6 & 7
Port of Echuca's Heritage Steam Festival
celebrates the power and the wonder of the steam era with the festival featuring the famous River on Fire Festivities, the World's largest fleet of Paddle Steamers and a Fireworks Spectacular along with live music and family entertainment.
When:
Saturday & Sunday, October 6 & 7
Melbourne Fringe Festival
is a celebration of Melbourne's vibrant and quirky arts culture with an extensive program of music, theatre, exhibitions and much more. Showcasing the talents of independent artists and performers at various venues, the festival includes performances for kids.
When:
September 26 to October 14
Darebin Music Feast
celebrates song writing and music in all its diverse forms with a huge program of performances at various venues. Showcasing Darebin as one of Melbourne's most thriving music communities, many events are free with something for people of all ages.
When:
September 20 to October 7
Art Exhibitions
Just Photos
, held at Fitzroy North's M1ng Gallery, is the first solo exhibition of photographs by Gina Nero. Depicting scenes of diverse multicultural communities around Melbourne along with her recent travels to the US, her images are drawn from chance encounters with strangers.
When:
October 4 to 24 - Thursday to Saturday
Official Opening:
Thursday October 4 - 6:30pm to 8:30pm
Mr. Echo
, showing at Melbourne gallery, Dark Horse Experiment, is an exhibition by Tim Sterling. Exploring his interest in how perceptions of our environment are built, architecture and weaving are used as analogies to examine social, institutional and media influences.
When:
Oct 5 to Nov 3 - Wednesday to Saturday
Opening Night:
Friday October 5 - 6pm to 9pm
Waverley Arts Society Exhibition & Sale
presents a showcase of artworks by the group's members in a variety of mediums at affordable prices. Now in its 42nd year, show, the show held at The Highway Gallery in Mount Waverley is also a chance to learn more about the group.
When:
October 6 to 31 - Closed Mondays
Official Opening:
Saturday October 6 - 4pm
More Exhibitions
Expos, Launches, Open Days & Lectures
Melbourne Leisurefest
, held at Sandown Racecourse, is an enormous expo show of RV, Camping, Boating and Off Road vehicles. Along with the popular Off Road and vehicle testing tracks, the expo's also a great chance to find the latest in outdoor adventure accessories.
When:
Thursday to Sunday, October 4 to 7
Home Buyer & Property Investor Show
, taking place at Melbourne Exhibition Centre, makes buying your next home or investment property easier with advice and free seminars on simplifying the buying process so that you can save yourself time, money and unnecessary worry.
When:
Friday to Sunday, October 5 to 7
Coincides With:
Trading & Investing Seminars Expo - Oct 5 & 6
Knox Police and Emergency Services Expo
, held at Knox Shopping Centre to raise awareness of emergency services available to the community, is a family-friendly event with free face painting and balloon sculpting, vehicle displays, demonstrations, music and much more.
When:
Sunday October 7 - 11am to 4pm
Mornington Peninsula Orchid Society
will be holding their orchid show at Centro Karingal Shopping Centre where society members will be selling orchids at good prices. There will also be culture and potting demonstrations held by local orchid experts regularly during the event.
When:
October 7 to 13
Melbourne Tours
Melbourne Tours & Activities
are a great way to take Dad out on the town to discover some of the hidden treasures in your own city. With guided tours, winery excursions, sports events and more, there's no end of great attractions throughout Melbourne and Victoria.
Find Melbourne Tours & Activities
More Expos & Launches
|
More Open Days
|
More Tours
Performances & Theatre
The Red Bird and Death
, held at Melbourne's Bull and Bear Tavern, presents an intimate experience of story, music and puppetry for the adventurous at heart as the Storyteller weaves tales both beautiful and horrid of strange adventures, murderous spirits and more in faraway lands.
When:
Until Saturday October 6
God of Carnage
is Tony Award winner Yasmina Reza's corrosive and witty examination of the darker sides of human nature as a playground scuffle escalates when the parents of those involved enter the fray with good intentions. It's held at The Theatre Husk in Northcote.
When:
Wednesday to Saturday, October 3 to 6
Ladies Night
, appearing at venues in Horsham, Werribee, Rosebud and Bendigo, is a cheeky comedy about four unemployed guys who, motivated by 'The Chippendales' to make some fast cash, take lessons from a slightly shop-worn, exotic dancer to form a stripping act.
When:
Wed to Sat, Oct 3 to 6 - Various Venues
Classical, Choral & Recitals
A Puccini Gala
, held at Coldstream's Domaine Chandon as part of Opera in the Vineyards, celebrates the world's greatest opera composer, Giacomo Puccini. Starring sopranos Amelia Farrugia, Sharon Prero and tenors Carlo Barricelli and Aldo Di Toro, it's hosted by Jean Kittson.
When:
Friday & Saturday, October 5 & 6
MCM Strings Gala
, held at Melbourne Recital Centre, celebrates the talented string students and teaching staff at Melbourne Conservatorium of Music with a concert program directed by Head of Strings Doctor Curt Thompson that includes works by Tchaikovsky and Mendelssohn.
When:
Friday October 5 - 7:30pm
Mozart, Handel & Vivaldi Concertos
will be performed by the Australian Chamber Orchestra at the Arts Centre. With a program that also features works by Corelli, Castello and Biber, Guest Director is Richard Egarr, one of the world's finest keyboard players and conductors.
When:
Sunday & Monday, October 7 & 8
Burlesque, Cabaret & Dance
Fused
, performed by Flare Dance Company, presents a collection of short dances that pull apart and re-connect the multi-coloured world we live in through a variety of dance styles. Held at Renaissance Theatre at Kew High School, $5 from each ticket sold is donated to the school.
When:
Friday & Saturday, October 5 & 6
The Butcher Shop Revue
, appearing at South Melbourne's Butterfly Club, presents home grown burlesque, boylesque, cabaret, circus and comedy as Dirk the naughty Duke of Danger hosts a night of sumptuous burlesque, spine tingling song and death defying feats of prowess.
When:
Fridays & Saturdays Until October 13
Boon-esque
, held at The 86 in Fitzroy, brings together the two dynamic forces of Le Tableaux Burlesque and Bobby and the Pins to create a cabaret interpretation of the Mills and Boon romance novel series that merges the traditional arts of burlesque and barbershop singing.
When:
Fridays & Saturdays Until October 13
More Performances & Theatre
|
More Dance & Ballet
Entertainment & Nightlife
Parklife
, held at Melbourne's Sidney Myer Music Bowl, features a huge line up of performers this year with fresh and experienced international live acts and DJ's that include The Presets, Plan B, Chiddy Bang and many other artists covering electro, indie-pop, dubstep and beyond.
When:
Saturday October 6
Diesel
will be appearing at Doncaster's Shoppingtown Hotel where he'll perform some of his favourite Muddy Waters cuts, 'Mannish Boy', Champagne & Reefer' and others, adding his own spin on the catalogue of one of the most influential blues artists of all time and an inspiration to himself.
When:
Thursday October 4 - Doors Open 8pm
Ruth Roshan & Tango Noir
will perform at the Wonderland Spiegeltent in Docklands. Capturing the ambience of a 1930's French Salon, their performances are laden with flair, elegance and sauciness, taking the audience on a journey into the thrilling musical world of the tango.
When:
Saturday October 6 - 6:30pm
Comedy & Magic
Live on Air with Poet Laureate Telia Nevile
, held at North Melbourne's Lithuanian Club, is character comedy with beautifully crafted tongue-in-cheek poetry backed by music that spans death metal to bubblegum pop as a talented wordsmith broadcasts from her bedroom.
When:
Until Friday October 5
Today Tonight, Tomorrow the World
, performed at North Melbourne's Club Voltaire, is a new show from Nicholas J. Johnson, who has featured on Today Tonight as an expert on con artists, something that offered humorous insights into the dark world of Australian current affairs.
When:
Wednesday to Saturday, October 3 to 6
Neil Sinclair's Panic!
delves into the British comedian's personal experience of the London riots. Performed at the Dancing Dog Cafe & Bar in Footscray, Neil uses only a ukulele and a cassette player as accompaniment to recreates the surreal scenes he found in Whitechapel.
When:
Until October 13
Cinema
Melbourne Cinemathèque
, dedicated to rare, significant films from the history of international cinema, hold screenings at ACMI Cinema with admission by monthly or yearly membership. They'll next screen a retrospective of films by Director, Raúl Ruiz.
When:
Wednesday October 3 - 7pm
Intergenerational Conversations through Film
, held at ACMI Cinema, explores intergenerational themes through a student film competition and expert panel discussion. Featuring short films by Victorian secondary school students, the event is free to attend.
When:
Sunday October 7 - 11am to 12:30pm
More Live Gigs
|
More Comedy & Magic
|
More Cinema
Melbourne For Kids
Inside the Brick
, held at Abbotsford Convent, is a LEGO Fan Expo showcasing amazing creations built from LEGO by leading modellers and collectors. The event is held in support of ASD Aid, which brings the benefits of LEGO play to families impacted by Autism Spectrum Disorders.
When:
Saturday & Sunday, October 6 & 7
Family Day at Collingwood Children's Farm
is a special children's event held each month with each family day featuring a particular theme that matches activities provided for kids. Activities include hayrides, a BBQ and much more to make it a great day out for the kids and family.
When:
Sunday October 7
Circus
Misunderstood
, held at Frankston Arts Centre, is a new show by Hip Cat Circus that's suitable for the whole family as young digital artists and composers have come together to tackle the wild world of youth issues in a creative production with circus tricks, comedy, sadness and dance.
When:
Thursday to Saturday, October 4 to 6
Women's Circus
will be presenting free performances in the windows of various Sacred Heart Mission op shops as part of Buy Nothing New Month as they tell the story of a little girl's toy room coming alive through contortion, stilting, tumbling, acrobalance and clowning.
When:
October 6 & 27
Eroni's Circus
, appearing in Roxburgh Park with shows held under the Big Top, are a new Australian circus. Owned and operated by the 5th and 6th generations of the Maynard circus dynasty, they pride themselves as a glamorous, professional and entertaining circus experience.
Roxburgh Park:
Until Sunday October 7
Silvers Grand Magic Circus
will be holding performances in Narre Warren. Established in 1976, Silvers Grand Magic Circus offers a great show for people of all ages with performers including everything from jugglers and clowns to acrobats, international performers and more.
Narre Warren:
Until October 7 - Various Dates
More Children's Events
|
More Circus
Markets, Fetes and Fairs
Doncaster East Street Party & Mini Fete
, presented by the Salvation Army in, offers a great family experience wityh a day that features fun activities for children along with a jumping castle, live music, a car boot sale, baby and children's market, food and more.
When:
Saturday October 6 - 10am to 2pm
Geelong Collectables Fair
, held at Barwon Valley Activities Centre, offers a wide range of items for collectors and enthusiasts. With the event catering for novice and serious collectors, stallholders will be showcasing vintage cards, books and more with something for everyone.
When:
Saturday October 6 - 9am to 3pm
Melbourne Market Guide
View MARKETS calendar
to make the most of the rare sunny days (it's a coin toss, isn't it!) and head to one of Melbourne's many excellent markets for a bargain!

A growing number of food, produce and even wine markets are springing up around the suburbs.
Fetes Fairs & Shows
Art & Craft Markets
Food & Produce Markets
Swap Meets
Garage Sales
Wining & Dining
Oktoberfest
returns to Melbourne's European Bier Cafe with a celebration of beer, food and music. Embracing the traditional German Beer festival, the special nights include a live Oompah band, the best in German cuisine, Bretzels and plenty of bier specials by the stein.
When:
Fridays, October 5 & 12 - 5pm to 10pm
Heathcote Wine & Food Festival
is a foodie's feast of events and attractions with more than 45 wineries at hand to showcase their goods at Heathcote Showgrounds. Along with food and produce exhibitors, highlights include Tasting Seminars and live music performances.
When:
Saturday & Sunday, October 6 & 7
Harvest 'N' Graze Festival
, taking place at Morning Star Estate in Mount Eliza, showcases the best of mouth-watering gourmet producers, the freshest local seasonal growers along with offering great fun for the whole family with children's entertainment, activities and roving performers.
When:
Sunday October 7 - 10am to 6pm
bookarestaurant.com
bookarestaurant.com
is the easiest way to book a restaurant online. With the choice to search by cuisine and location, you can find great dining offers with some of Melbourne's finest restaurants. Bookings are free and can be made online at any time of the day.
Book a Restaurant Today
Sporting Events
IASbet
, Australia's premier online betting agency, offers better odds for Horse Racing and Sports Betting both here and overseas. An easy way to take a punt on any of the many races over the long weekend, you can even receive $100 in FREE bets when you join IASbet online.
Join IASbet for $100 in FREE Bets - Learn More
Horse Racing
Carnival Preview Day
, held at Flemington Racecourse, marks the return of Group One racing with an impressive race card that offers more than $1.8 million in prize money. The day also features venue tours and free entertainment and pony rides for children.
When:
Saturday October 6
Golf
Chalambar Golf Open Tournament
is open to all registered amateurs with the tournament offering a range of Mens and Ladies singles and mixed events, while incorporating the Victorian Seniors Festival Veterans Golf Classic. There's also a chance to win a Golf Car by scoring a hole-in-one.
When:
Thursday to Sunday, October 4 to 7
Community Sports
Come & Try Rowing
- The Y Rowing Centre, located in Albert Park Lake, invites you to try your hand at rowing. Held on the first Sunday of each month, the Come & Try Rowing sessions are open to participants of all ages. Just turn up and have fun!
When:
Sunday October 7
More Sports Events
|
More Motor Sports & Auto Events
Let Melbourne Know...
Advertise Your School Fete, Fair or Carnival FREE!
Everyone wants to support their local school by going to their annual fundraiser. Last year we promoted a whopping 1,200 school events. So, make sure you let your school organizers know they can list their fete, fair or carnival for
FREE @ OnlyMelbourne!
Add Your Event for FREE Today!!
Trivia & Humour
Shaggy Dog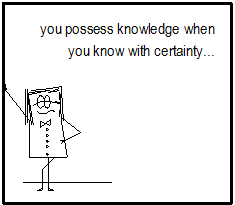 Shaggy Dog by Deej
-
Click Here to find what happens!
Is That An Overturned Tram In Your Pocket..?
When Victorian Police went on strike in 1923, many of the volunteer "Special Constables"who were appointed to maintain order during the riots which took place had ironically been involved in an earlier riot of 1919 when they had invaded the offices of the Victorian Premier, using an inkstand to assault the very same man who would later appoint them as officers of the law, clearly under duress.
Looting and rioting was so severe that trams were even overturned, and while much of the chaos and theft was attributed by many of Australia's newspapers to Melbourne's criminal element, with Squizzy Taylor bearing a lot of that brunt, court records would later show that most offenders who were apprehended during the riots were in fact young men and boys who had no previous histories of crime.
Read more about the 1923 Police Strike
|
Read Melbourne Trivia...
WHAT'S ON CALENDAR
OnlyMelbourne's Calendar
allows you to select any day of the year to view everything (everything!!!) on that day in an easy to read, printable display.
-:- View
What's On Calendar
-:- View
Markets Only Calendar
WHAT'S ON RSS FEEDS
We have a range of
RSS Feeds
.
NEWSLETTER
What's On this Week
is an email overview and reminder of the (too many to mention) events happening this week in Melbourne.
Get your copy
of What's On this Week!
FREE ADVERTISING
Advertising
your EVENT at OnlyMelbourne is not only easy, it's
FREE!!
-
Apply Online..
for inclusion in the What's On calendar and newsletter!
❊ Web Links ❊
→
Newsletter | #300 | What's On this Week
→
Subscribe to OnlyMelbourne - Get your copy of What's On this Week!
→
List Your Business or Event - It's FREE!
→
Events Calendar - Find out What's On any day of the week!
→
Mobile OnlyMelbourne
→
Melbourne for Children | Kids
→
Newsletter | #299 | What's On this Week [Last Week]
❊ COVID-19 Notice ❊
Many locations have gone into lockdown as the state takes action to stop the spread of the deadly coronavirus (COVID-19).
→
Disclaimer
: Check with the operator before making plans
...
Trending HOT

Drive-In Movie Club
Drive-In Immersive Cinema Nights Are Coming to Melbourne Put together by our friends at Hot Tub Cinema, a string of family-friendly, social distancing-safe, drive-in ..

Things to see, hear & do this weekend
Make the most of your weekend in Melbourne with these fabulous events. No city does it better than Melbourne, so get out and discover the very best shows, festivals, ..
---
Update Page