Newsletter | #302 | What's On this Week
Welcome to this week's Melbourne events, exhibitions, sports and community guide for Tuesday to Monday, October 16 to 22, 2012.
This week... There's the return of a great many street festivals and fairs with celebrations held in North Melbourne, Bright and Nunawading to name just a few...
Also very much of the season, there's a great range of shows (of the Royal variety) in Geelong, Mildura and many other places just beyond Melbourne for those with itchy feet this weekend.
For the kidlets, be sure to check out the children's section further down as there's a whopping big program on offer with Children's Week kicking off.
We're also giving a nod this week to Halloween with many events already popping up, what with that celebration of the macabre falling on a weekday this year. Spring itself seems to have gotten into the spirit also, what with deciding to don its Winter suit after spoiling us with a great weekend.
More of the treats and less of the trickery, I say.
OnlyMelbourne Welcomes
MSAC FlowRider
, located at Melbourne Sports and Aquatic Centre, is Victoria's latest attraction that brings together the sports of surfing, skateboarding, wakeboarding and snowboarding in an exciting and fun way with a 21st century surfable wave offering great outdoor fun.
More About MSAC FlowRider
h4oh! Riverside on New Year's Eve
will ring in the New Year bigger and better than ever at the new location of South Wharf Promenade with a massive main room and dance floor along with outdoor terraces, Melbourne's finest Dj's and perfect waterfront views of the fireworks.
When:
NYE, Monday December 31 - Bookings Advised
Halloween Highlights
Halloween in Melbourne
falls on a weekday this year so you'll find many spooktacular weekend shenanigans with events for young and mould, boils and ghouls and all in between. Here are just some of the many Halloween events you'll find about town.
Halloween in Melbourne
Major Events
Spring Fling Street Festival
, one of the longest running community events, brings North Melbourne's Errol Street to life with a day full of entertainment with attractions that include craft and circus workshops, market stalls, live music, roving performers and much more.
When:
Sunday October 21 - 11am to 6pm
Bright Spring Festival
showcases the vibrant sights, attractions and best of Bright with a series of events that include special talks, dinners and art exhibitions along with highlights such as the Grand Fireworks Spectacular and Concert, open gardens tours, workshops and more.
When:
October 20 to November 6
Stringybark Festival
, held in Rowville, is one of Victoria's longest running environmental festivals. With a focus on sustainable living, the festival includes entertainment and workshops for kids, cooking demonstrations, animal displays and live music across four stages.
When:
Saturday & Sunday October 20 & 21
Whitehorse Spring Festival
, held at the Whitehorse Civic Centre in Nunawading, celebrates the theme of Tropicana this year with entertainment for all ages. Along with free children's entertainment and rides, there'll also be great food stalls, live music, workshops and more.
When:
Sunday October 21 - 10am to 4pm
Sandringham Village Fair & Farmers' Market
showcases the best of Bayside with stalls and displays from local traders, community groups, sporting clubs and schools along with over 50 farmers market stalls, children's activities and rides, wine tastings, live music and more.
When:
Sunday October 21 - 9am to 4pm
Main Street Mornington Festival
celebrates local food, wine and performing arts with the main street playing host to over seventy exhibitors showcasing fresh produce and some of Australia's best wine makers along with two stages featuring live performances and a children's arcade.
When:
Sunday October 21 - 11am to 5pm
Practically Green Festival
, held at Edendale Farm in Eltham, offers free, practical and simple eco building and lifestyle ideas. Aimed at promoting sustainable living in a fun festival-style, the event has a family atmosphere complete with food, children's entertainment and music.
When:
Sunday October 21 - 10am to 5pm
Royal Geelong Show
offers something for people of all ages with a wide range of animal competitions along with food and craft exhibitors, carnival rides for children, local produce from boutique breweries and wineries, fireworks, live entertainment and much more.
When:
Thursday to Sunday, October 18 to 21
Mildura Show
, Victoria's third largest after Melbourne and Geelong, is an entertaining event that showcases the best of its local community. With this year's theme of Sunraysia's Farmers on Show, there's a sideshow alley, horses, chooks, crafts, food, fireworks and lots more.
When:
Thursday to Saturday, October 18 to 20
Rutherglen Agricultural Show
offers a day of fun for people of all ages with displays of arts and crafts including needlework and photography. Held at Rutherglen Show Grounds, the event features a petting zoo, reptile displays, carnival rides and live entertainment.
When:
Sunday October 21
Melbourne Festival
, held at various venues, exclusively premieres some of the finest national and international artists and theatre companies. With a program rich in dance, theatre, music, visual arts, multimedia and more, the festival offers a diverse range of entertainment.
When:
October 11 to 27
Art Exhibitions
Association of Sculptors of Victoria
will be holding their annual exhibition at Yarra Sculpture Gallery in Abbotsford. The culmination of a year's work, members are acknowledged and encouraged by the presentation of awards with featured works showing diverse styles, forms and ideas.
When:
Until November 4 - Wednesdays to Sundays
Official Opening:
Saturday October 20 - 4pm
The Price of Oil
, held at Collingwood's Work Space Gallery, is the latest exhibition of works by Edwin Gardiner. With bold bush stokes influenced by abstract impressionism and the fauves, Gardiner's paintings of exploding oil fires and fields invoke media coverage of the oil wars.
When:
October 20 to 28
Opening Drinks:
Saturday October 20 - 3:30pm
CSI: Flinders Street Station
presents site-specific artworks that brings to life the hidden spaces in the iconic Flinders Street Station for the first time in over 20 years. While still closed to the public, audio and visual broadcasts will capture works held in the Ballroom and other areas.
When:
Friday to Sunday, October 19 to 21
More Exhibitions
Expos, Launches, Open Days & Lectures
Timber & Working With Wood Show
, held at Melbourne Showgrounds, showcases products and services available to woodworking enthusiasts and professional tradesmen alike along with the new addition this year of come and try sessions and fun activities for children.
When:
Friday to Sunday, October 19 to 21
Discover Europe Travel Expo
is the perfect event for anyone wanting to learn more about a European getaway. , Held at Melbourne Exhibition Centre, visitors can save on cruising, Europe holiday packages, coach tours, insurance, airfares, fly drive holidays and much more.
When:
Saturday & Sunday, October 20 & 21
New Age Healing & Psychic Expo
, with its next event taking place in Geelong, showcases jewellery, incense, salt lamps, crystals and more. Visitors to the expo can also have a personal psychic reading with experienced mediums, clairvoyants and tarot readers.
When:
Sunday October 21 - 10am to 5pm
Melbourne Tours
Melbourne Tours & Activities
are a great way to take Dad out on the town to discover some of the hidden treasures in your own city. With guided tours, winery excursions, sports events and more, there's no end of great attractions throughout Melbourne and Victoria.
Find Melbourne Tours & Activities
More Expos & Launches
|
More Open Days
|
More Tours
Performances & Theatre
A Funny Thing Happened On The Way To The Forum
, held at Her Majesty's Theatre, star the talented Geoffrey Rush as the scheming slave Pseudolus whose attempts to win freedom from the henpecked Senex and his overbearing wife lead to epic comical confusion.
When:
Until November 11
If It Bleeds: The Christine Chubbuck Story
, held at Gasworks Arts Park, is a theatrical telling of the extraordinary true story of a Florida TV presenter and anchor who shot herself on camera in 1974 after long being frustrated with the station's decline into sensationalism.
When:
Until October 27 - Wednesdays to Saturdays
The Lieutenant of Inishmore
, written by Martin McDonagh who also penned In Bruges and The Pillowman, is a witty play that examines the futility of terrorism and civil conflict as a mad Irishmen sets out to avenge his cat's death. It's held at Clayton's MUST Theatre Space.
When:
Until Saturday October 20
Classical, Choral & Recitals
The Minotaur Trilogy
, performed at Melbourne Recital Centre, is an extraordinary work from Chamber Made Opera. Told over three suitably epic chapters, the production is inspired by Monteverdi's famous lost opera of which the celebrated Lamento d'Arrianna is all that remains.
When:
Thursday to Sunday, October 18 to 21
The Mikado
, skilfully performed by Gilbert and Sullivan Opera Victoria, brings to life the most beloved musical from the famed duo. Directed by Diana Burleigh and with musical direction by Christopher Stock, performances are held at the Alexander Theatre in Clayton.
When:
October 20, 26 & 27
Salvo Festival of Community Voices
, held in Doncaster, brings together Salvation Army's Melbourne Staff Songsters with 9 community choirs from the City of Manningham for a performance program of varied works that conclude with a massed choir version of "Ode to Joy".
When:
Saturday October 20 - Begins 6:30pm with BBQ
Burlesque, Cabaret & Dance
An Act of Now
, held at Melbourne's Sidney Myer Music Bowl, is a new dance performance by Chunky Move from visionary new artistic director, Anouk van Dijk. An examination of human behaviour in response to environment, Van Dijk's work is daring, innovative and unpredictable.
When:
October 17 to 27 - Except Sundays
La Soiree
, held at Melbourne's Forum Theatre, presents jaw-dropping acrobats, mind-bending contortionists and thrilling chanteuses in an extravaganza of circus vaudeville and stunning burlesque that has left audiences around the world spellbound, titillated and amazed.
When:
Until November 18 - Various Dates
Big Bennies
brings to South Yarra's Red Bennies the thrill of circus, cabaret, vaudeville and live entertainment with this week featuring guests that include The Dixie Ticklers, one of the UK's most respected acoustic bands who will revisit and transform classic New Orleans music.
When:
Saturday October 20 - Doors Open 7pm
More Performances & Theatre
|
More Dance & Ballet
Entertainment & Nightlife
Nevermind The 90s
, presented by NMIT and Tonedeaf, invites you to moonwalk down memory lane with the first of their nostalgic nineties touring event at Revolver Upstairs in Prahran. With music from The Kliniks, Bad Taste, Copse and DJ Mynott, there'll also be epic rad prizes.
When:
Friday October 19
Parx-e Web Zine
will be celebrating their Volume 3 Launch with a free gig held at The Penny Black in Brunswick. Performing on the night, there'll be Go Go Sapien and Steph Hannah, both of whom are featured on the Parx-e double disc giveaway CD that's due for release.
When:
Friday October 19
Jimmy Fong
, a performer who draws his music inspiration from a deep Malaysian culture, will be appearing at the Acorn On Forest, located in The Basin. His unique vocal style is accompanied by his intricate finger picking style and his own arrangements on the acoustic guitar.
When:
Sunday October 21 - 4pm
Comedy & Magic
Checkpoint Charlie Comedy
, one of Melbourne's best comedy rooms held at Eurotrash Bar, presents some of Melbourne's boldest and most exciting new up-and-comers before testing your continence with some of Australia's best known established comedians.
When:
Wednesday October 17 - 7:30pm
Gabriel Iglesias
, described as witty, electrifying, and a talented performer who has the ability to consistently deliver a uniquely hilarious comedy experience, will be performing at Melbourne's Regent Theatre with his high-octane show of storytelling, parodies, characters and more.
When:
Thursday October 18
The Big HOO-HAA!
is one of Melbourne's most successful improvised comedy shows held at Melbourne's Portland Hotel where each week two teams, the Hearts and the Bones, battle it out against each other armed with only the suggestions that the audience gives them.
When:
Thursday October 18 - Doors Open 7:30pm
Cinema
Greek Film Festival
, held at Palace Cinema Como in South Yarra, presents a selection of contemporary films direct from Greece with this year's event again offering a great program with over twenty films that include short films, comedies , documentaries and classics.
When:
October 17 to November 4
Hola Mexico Film Festival
, held at Melbourne's ACMI Cinema, presents the best films that have emerged from Mexico. With action films, dramas, comedies and poignant documentaries, the theme this year of Adios Cliches aims to reveal a realistic portrayal of daily Mexican life.
When:
October 19 to 28
More Live Gigs
|
More Comedy & Magic
|
More Cinema
Melbourne For Kids
Children's Week
, held to recognise the talents, rights and achievements of young people, will be celebrated with more than 350 free events taking place across Melbourne and Victoria. With workshops, performances and much more, the program has something for all.
When:
October 20 to 28
Potted Potter
, performed at Melbourne's Comedy Theatre, takes on the ultimate challenge of condensing all seven Harry Potter books (and a real life game of Quidditch) into seventy hilarious minutes that will have Potter fans and audiences of all ages enthralled and in stitches.
When:
Friday to Sunday, October 19 to 21
Wallace & Gromit's World of Invention
invites children to explore 62 West Wallaby Street, a life-size version of Wallace and Gromit's home at Scienceworks. Kids can discover how simple ideas transform into life-changing inventions with cracking activities, games and more.
When:
Until November 11
More Children's Events
|
More Circus
Markets, Fetes and Fairs
Markets & Fetes | This Weekend
With spring bringing out the best of Melbourne's market scene, why not check out some of the markets and fetes on offer this weekend. You'll find just some of the many markets that you might otherwise overlook!
Markets & Fetes | This Weekend
Preloved Baby & Children's Market
, an annual market event held in Watsonia, offers the chance to browse through preloved baby and kids clothing, toys, prams, highchairs and lots more. With over 50 stalls held undercover, you'll also find many stalls with fantastic new products for kids.
When:
Saturday October 20 - 9am to 1pm
Fun Day Out
, a combined fete presented by Niddrie Primary School and Essendon Keilor College, offers a great day of entertainment and fun for all ages. Held in Niddrie, there'll be rides, great food, crafts and second hand stalls, classic car displays, live entertainment and more.
When:
Saturday October 20 - 10am to 3pm
St Margaret Mary's Primary School Fete
, taking place in Brunswick, offers all the fun of a traditional fair with great food joined by attractions that include book and craft stalls, show bags, live entertainment, Bollywood dancing, a Lego play pit, rides, bungee trampoline and more.
When:
Sunday October 21 - 11am to 5pm
Melbourne Market Guide
View MARKETS calendar
to make the most of the rare sunny days (it's a coin toss, isn't it!) and head to one of Melbourne's many excellent markets for a bargain!

A growing number of food, produce and even wine markets are springing up around the suburbs.
Fetes Fairs & Shows
Art & Craft Markets
Food & Produce Markets
Swap Meets
Garage Sales
Wining & Dining
Open Cellars of Nillumbik
offers a rare chance to enjoy some of Victoria's finest boutique wines with two days of tastings held at seventeen wineries. With excellent food complementing the wine, there's also live music at many venues along with works by local artists.
When:
Saturday & Sunday, October 20 &21
Micro Brewery Oktoberfest
, held at Queenscliff's Historic Royal Hotel, showcases the best in micro brewery beers along with traditional German food and a seafood feast. The event also features a costume competition, entertainment for kids, live music and more with entry free.
When:
Saturday & Sunday, October 20 &21
Pinot Palooza
, held at Melbourne's Ormond Hall, is a chance to sample the products of more than 70 wine producers from Australia and New Zealand. With over 130 pinot noirs on show at the exciting new tasting festival, there'll also be a selection of fine foods and live entertainment.
When:
Sunday October 21
bookarestaurant.com
bookarestaurant.com
is the easiest way to book a restaurant online. With the choice to search by cuisine and location, you can find great dining offers with some of Melbourne's finest restaurants. Bookings are free and can be made online at any time of the day.
Book a Restaurant Today
Sporting Events
IASbet
, Australia's premier online betting agency, offers better odds for Horse Racing and Sports Betting both here and overseas. An easy way to take a punt on any of the many races over the long weekend, you can even receive $100 in FREE bets when you join IASbet online.
Join IASbet for $100 in FREE Bets - Learn More
Soccer
Hyundai A-League | Round 3
Melbourne Heart v Adelaide United FC
Friday October 19 - 7:3pm
Marvel Stadium, Docklands
Basketball
WNBL | Round 3
Bendigo v WCW
Saturday October 20 - 7:30pm - Bendigo Stadium
Dandenong v WCW
Sunday October 21 - 4pm - Dandenong Stadium
Horse Racing
Caulfield Spring Racing Carnival
offers some of the best highlights of horse racing during the action packed calendar of Spring Racing Carnival with exciting race days that lead up to the climax of the BMW Caulfield Cup Day, an event that showcases Caulfield at its absolute finest.
Schweppes Thousand Guineas Day:
Wednesday October 17
BMW Caulfield Cup Day:
Saturday October 20
Community Sports
Yarrawonga Mulwala Multi Sport Festival
, the official launch of Victorian Triathlon racing season, offers a great range of sporting events with Victorian Olympic distance state championships, sprint distance triathlon, National aquathlon championships and more for many age groups.
When:
Saturday & Sunday October 20 & 21
More Sports Events
|
More Motor Sports & Auto Events
Let Melbourne Know...
Advertise Your School Fete, Fair or Carnival FREE!
Everyone wants to support their local school by going to their annual fundraiser. Last year we promoted a whopping 1,200 school events. So, make sure you let your school organizers know they can list their fete, fair or carnival for
FREE @ OnlyMelbourne!
Add Your Event for FREE Today!!
Trivia & Humour
Shaggy Dog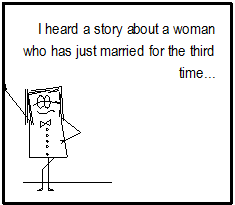 Shaggy Dog by Deej
-
Click Here to find what happens!
Bunswick Street's Grey History
During a period of Victoria's naive history, long before political correctness, Fitzroy's Labour in Vain Hotel (established in 1853) made emphasis of its title by displaying a sign that showed a white woman trying to wash the black from a black child to no avail.
Not to be outdone, the owner of the nearby Perseverance Hotel erected his own sign, which also emphasised the Hotel's name by displaying the very same picture but with the child growing whiter as it was scrubbed.
More about Melbourne's Historic Pubs
|
More Melbourne Trivia...
WHAT'S ON CALENDAR
OnlyMelbourne's Calendar
allows you to select any day of the year to view everything (everything!!!) on that day in an easy to read, printable display.
-:- View
What's On Calendar
-:- View
Markets Only Calendar
WHAT'S ON RSS FEEDS
We have a range of
RSS Feeds
.
NEWSLETTER
What's On this Week
is an email overview and reminder of the (too many to mention) events happening this week in Melbourne.
Get your copy
of What's On this Week!
FREE ADVERTISING
Advertising
your EVENT at OnlyMelbourne is not only easy, it's
FREE!!
-
Apply Online..
for inclusion in the What's On calendar and newsletter!
❊ Web Links ❊
→
Newsletter | #302 | What's On this Week
→
Subscribe to OnlyMelbourne - Get your copy of What's On this Week!
→
List Your Business or Event - It's FREE!
→
Events Calendar - Find out What's On any day of the week!
→
Mobile OnlyMelbourne
→
Melbourne for Children | Kids
→
Newsletter | #301 | What's On this Week [Last Week]
❊ COVID-19 Notice ❊
Many locations have gone into lockdown as the state takes action to stop the spread of the deadly coronavirus (COVID-19).
→
Disclaimer
: Check with the operator before making plans
...
Trending HOT

Things to see, hear & do this weekend
Make the most of your weekend in Melbourne with these fabulous events. No city does it better than Melbourne, so get out and discover the very best shows, festivals, ..
---
Update Page