Newsletter | #305 | What's On this Week
Welcome to this week's Melbourne events, exhibitions, sports and community guide for Tuesday to Monday, November 6 to 12, 2012.
This week... Amidst the many goings on, you'll find further down that I've included the unveiling of the Myer Christmas Windows. I mention this because, while this is the usual time of year when the theme for the windows is revealed, there's yet to be any official word from Myer themselves.
One of my first memories of being in the city was a trip in with my Grandmother, who introduced me to the wonders of the Myer windows, along with an ever-present fear of drinking fountains, overly cautious lady that she was.
Touch wood, this year will be no different, as it'd truly be a shame to lose what's long been part and gift-wrapped parcel of Christmas in Melbourne. So, that said, if you're planning to take the kids in to see the windows, we do recommend checking with Myer's website as close to the date as possible.
In the meantime, there's a great range of music festivals afoot and the community spirit is alive and kicking with local festivals taking place in Melton and Eltham, along with the return of Croydon's Maroondah Festival.
Also in line with the spirit of community, there's the Darebin Backyard Harvest Festival with many of the good folk there graciously offering a peek into their lush, abundant gardens.
It's a generous sentiment that I'd have sorely appreciated back in the day when an old Greek chap in Brunswick caught me plucking a tomato on the way home from school.
By my own rule of thumb, I'd foolishly considered it fair game if the vine had grown long enough to hang past the small fence over the footpath.
It was just a shame that the old guy's rake was longer.
Remembrance Day
Remembrance Day
marks the anniversary of the armistice which ended the 1st World War by inviting all to observe a minute of silence at 11am on 11 November, in memory of those who've suffered in all wars. Services are held at the Shrine of Remembrance with all welcome.
When:
Sunday November 11 - 11am
Movember
Movember
returns for another year to celebrate soup-strainers and raise money for men's health partners, the Prostate Cancer Foundation and beyondblue. By simply growing a moustache and finding sponsors, Gala Parties are held at month's end to thank all involved.
When:
Held Throughout November
Help Support OnlyMelbourne @ Movember
OnlyMelbourne invites all our readers to join our team and help make a difference this Movember! By visiting our Movember page, you can either join our team or donate to our team to help raise funds for Movember.
Get Yo Mo On with mOnlyMelbourne!!
Major Events
Djerriwarrh Festival
, Melton Township's biggest community festival, offers a fun carnival atmosphere the whole family can enjoy. With events held across the Shire, attractions include a Street Parade, live entertainment, market stalls, fireworks and a sports expo.
When:
Friday to Sunday, November 9 to 11
Diwali Indian Festival of Light
, taking place at Federation Square, celebrates the Hindu religious festival with stalls showcasing Indian cuisine, Indian jewellery and fashion. Other attractions include Bollywood dance performances, henna painting, rides and evening fireworks.
When:
Saturday November 10
Eltham Rotary Town Festival
, held at Alistair Knox Park, offers great family attractions that include the popular talent competition, Eltham Idol. Along with music performances, workshops and kids' activities, there'll also be market stalls, a pet parade, fireworks and more.
When:
Saturday & Sunday, November 10 & 11
Maroondah Festival
, held at Croydon's Town Park, brings local groups together to present a festive day featuring live music, food and roving entertainers. One of Melbourne's biggest community events, it includes the Kids Kingdom area, market stalls, an expo and much more.
When:
Sunday November 11 - 10am to 5pm
Good Life Fair
, a free event held in Burwood's Wattle Park, celebrates the simple pleasures of life with attractions that showcase food and wine, organic foods, handmade crafts and arts, musicians and artisans, authors, designers and recylers, yummy food, great coffee and much more.
When:
Sunday November 11 - 10am to 4:30pm
Seville Community Festival
, held at Seville Recreation Reserve in the picturesque Yarra Valley, offers a great day out for the whole family with sporting activities, community displays, arts and crafts stalls, rides and entertainment with many attractions free to enjoy on the day.
When:
Sunday November 11 - 9am to 4pm
Dandenong Show
, an annual event since 1871, has a wide range of attractions for the whole family with animal shows, sheep shearing, sideshows and show-bags. Taking place at Dandenong Showgrounds, there's also live music, children's theatre, motor bike stunt shows and more.
When:
Saturday & Sunday, November 10 & 11
Buddhist Spring Festival
, held at Yuroke's centre for the Tibetan Buddhist Society, celebrates their faith with a blessing ceremony, tours of the stunning gardens, market stalls of Tibetan handicrafts, children's craft activities and more with proceeds supporting the temple.
When:
Saturday & Sunday, November 10 & 11
Hawkstowe Music Festival
celebrates the diversity of jazz with lively music playing throughout the afternoon. Held each year in South Morang's Hawkstowe Park, the day features kids' activities and performances by young local talent and some of the finest jazz musicians.
When:
Sunday November 11 - 1pm to 5pm
Bendigo Blues and Roots Festival
features free workshops and performances held at venues throughout Bendigo and surrounding towns. With a line-up of local and national bands and artists, the will peak with a day-long family-friendly concert taking place in Rosalind Park.
When:
Thursday to Sunday, November 8 to 11
Beechworth Celtic Festival
showcases bands and artists from all over Australia in a series of concerts and workshops. With a full program of live music, theatre, dancing, comedy, pipe bands and a street parade, the festival is a diverse event with something for people of all ages.
When:
Friday to Sunday, November 9 to 11
St Arnaud Festival
, located on the edge of the Goldfields near the Grampians, is an annual event that's packed with fun attractions for the whole family. With a children's disco and concert, there's also live music, a market day and all the action of the St Arnaud Pacing Cup.
When:
Friday to Sunday, November 9 to 11
Art Exhibitions
Melbourne Scar Stories
, held at Dark Horse Experiment Art Gallery, features works by photographers from Australia and overseas in an exhibition that aims to raise awareness of adolescent and young adult cancer and also cast the scars of survivors in a new light.
When:
Friday to Sunday, November 9 to 11
Official Opening:
Saturday November 10 - 6pm
Blue Dog Glass
, located in Oakleigh South, will be holding an Open Day and Student Exhibition where works will be available for sale and artists will be on hand to discuss the inspiration behind their work. There will also be glass work demonstrations held throughout the day.
When:
Saturday November 10 - 10am to 4pm
The Bigger Picture
, held at Melbourne's Fo Guang Yuan Art Gallery, is an exhibition of contemporary dot paintings, which uniquely depicts themes of macro and micro. Created by Merrill Bray, the works present her own unique and beautiful interpretation of life, land and the universe.
When:
Until December 19 - Closed Sundays
More Exhibitions
Expos, Launches, Open Days & Lectures
Tattoo & Body Art Expo
, held at Melbourne Exhibition Centre, showcases the best tattoo artists from Australia and overseas with a program that features tattoo contests, entertainment, demonstrations and exhibitor stalls with fashion, body jewellery, books and more.
When:
Friday to Sunday, November 9 to 11
Darebin Backyard Harvest Festival
showcases the passion and knowledge of gardeners from a diverse range of cultural backgrounds with gardening workshops and Open Home Garden tours held in the prime growing season so visitors can learn about growing and preserving foods.
When:
November 10 to 25
Werribee Craft Festival
, held at Werribee Events Centre, showcases the finest range of jewellery, teddy bears, glassware, baked goods and more with a large number of stalls. The event also features children's activities and live entertainment with dancers, choirs and more.
When:
Saturday & Sunday, November 10 & 11
Melbourne Tours
Melbourne Tours & Activities
are a great way to take Dad out on the town to discover some of the hidden treasures in your own city. With guided tours, winery excursions, sports events and more, there's no end of great attractions throughout Melbourne and Victoria.
Find Melbourne Tours & Activities
More Expos & Launches
|
More Open Days
|
More Tours
Performances & Theatre
Our Chalk Circle
, held at St Kilda's Theatre Works, is a re-imagining of Bertolt Brecht's play, Caucasian Chalk Circle. Inspired by the poetry and dark comedy of the German playwright's work, the play is a co-production by Inotrope and St Kilda Uniting Care Drop in Centre.
When:
Until Sunday November 11
Next to Normal
, performed by Williamstown Musical Theatre, is a poignant musical about a suburban middle class family trying to deal with their mother's mental illness. With touching elements of wit, the Pulitzer award winning drama features a captivating, contemporary score.
When:
November 9 to 24
More Sex Please, We're Seniors!
is a new musical comedy that puts a hilarious spin on the British classic, while also celebrating our less inhibited culture. Held at Melbourne's Comedy Theatre, it stars Mark Mitchell, Jane Clifton, Michael Veitch, Tracy Harvey and Matt Quartermaine.
When:
Until December 2
Classical, Choral & Recitals
Emili Rackemann
, an upcoming and notable Australian composer and pianist, will be performing at Melbourne Recital Centre. With a quirky reputation that challenges the normal expectations of classical music, Rackemann will be performing original piano compositions.
When:
Thursday November 8 - 7:30pm
Andrew Day and David Laughton
, will be performing at the Australian National Academy of Music in South Melbourne. Two of Australia's most gifted performers, flautist Andrew Day and pianist David Laughton will present works by John Carmichael and Johanna Selleck.
When:
Saturdays, November 10 & 17 - 7:30pm
Spring Piano Plus Series
, presented by Astra Chamber Music Society, is a late-afternoon concert series held at the Eleventh Hour Theatre in Fitzroy. Exploring new and original approaches to the piano, the program showcases the talents of a newer generation of pianists.
When:
Saturday November 10 - 5pm
Burlesque, Cabaret & Dance
Atrocity
, performed at South Melbourne's Bohemia Cabaret Club, combines shock performance with music, song, dance and black comedy to present a show that pushes the boundaries of burlesque with the revival of Grand Guignol theatre's grim, dark undertones.
When:
Sundays Until November 25
La Soiree
, held at Melbourne's Forum Theatre, presents jaw-dropping acrobats, mind-bending contortionists and thrilling chanteuses in an extravaganza of circus vaudeville and stunning burlesque that has left audiences around the world spellbound, titillated and amazed.
When:
Until November 18 - Various Dates
More Performances & Theatre
|
More Dance & Ballet
Entertainment & Nightlife
Elly Hoyt
, a performer who has long cemented her reputation as a rising star since beginning her solo career from the age of 13, will be performing at the Kew Court House for one night only where she'll sing signature tracks from her award-winning debut album.
When:
Friday November 9 - 7:30pm
The Twoks
, comprised of Xani Kolac on electric violin and vocals and drummer Mark Leahy, will launch their new album with a performance held at Revolt ArtSpace in Kensington. Loved by audiences for their raw, energy-fuelled live shows, they'll be joined by special guests.
When:
Friday November 9 - 8pm
The Good Hustle
, a series of performances held at the Shadow Electric Bar in Abbotsford Convent, will present a funk big band double header featuring Public Opinion Afro Orchestra and The Cactus Channel in a performance that will also be filmed by local filmmakers, WHOBYFIRE.
When:
Saturday November 10 - Doors Open 6pm
Comedy & Magic
Careful What You Wish For
, held at the Athenaeum Theatre, is an all-new show from the dark and twisted mind of international comedy star and ventriloquist, David Strassman. The mind-bending performance finds David's own creations taking over his mind.
When:
November 7 to 18 - Except Mondays
Magical Wednesday
, held once a month at The Alchemist Bar in Fitzroy, presents an evening of entertainment with some of the most amazing, mind blowing close up magic you could ever experience, performed by some of Melbourne's best comedy sleight of hand magicians.
When:
Wednesday November 7 - 8pm to 10pm
Softbelly Comedy
, held at Melbourne's Pop Restaurant & Bar, presents some of Melbourne and Australia's best loved talent with an awesome line-up of comedians. With a special guest as MC each week, past performers have included Dave Hughes, Corinne Grant, and Glenn Robbins.
When:
Thursday November 8 - 8:30pm
Cinema
Fixing the Future
, screening at Melbourne's 1000 £ Pound Bend, is a documentary from David Brancaccio of America's PBS, who visited communities that are attempting to reinvent the American economy using sustainable and innovative approaches to create jobs and build prosperity.
When:
Wednesday November 7 - 6pm
Hail
, an independent Australian film that's won great praise both here and abroad, presents a grand love story that's entwined with powerful, breathtaking imagery. Screening at Melbourne's Cinema Nova for a limited time, there is also an exhibition of stills showing in Fitzroy.
When:
Check Cinema for Times
Monster Fest
, held at Melbourne's Cinema Nova, presents a program of special screenings that celebrate the beautiful, brutal and bizarre. Covering horror, fantasy, science-fiction, action and erotica with films drawn from every corner of the globe, there'll also be special guests and more.
When:
October 31 to November 9
More Live Gigs
|
More Comedy & Magic
|
More Cinema
Melbourne For Kids
Myer Christmas Windows
, an iconic part of Melbourne Christmas each year, offer a specially selected theme chosen from a story book, nursery rhyme, a film or even the theatre - brought to life in an animation spectacular that ignites the imagination and Christmas spirit in all.
When:
Unveiled Friday November 9 (Hopefully)
Note:
Unconfirmed by Myer as yet - Check website for details
The Wizard of Oz
, presented by MLOC Productions, brings the much loved and delightful family musical to the stage in a performance that the whole family can enjoy as they follow the adventures of Dorothy and her three quirky companions. It's held at the Phoenix Theatre in Elwood.
When:
Until November 17 - Various Dates
Jump on the Bandwagon
, held at ArtPlay, is a musical jam session for the whole family that teaches kids to explore musical expression and improvisation. With children invited to bring their own instruments be they exotic or made from household items, it's led by Gillian Howell.
When:
Sunday November 11 - Bookings Required
Circus
Eroni's Circus
, appearing in Wheelers Hill with shows held under the Big Top, are a new Australian circus. Owned and operated by the 5th and 6th generations of the Maynard circus dynasty, they pride themselves as a glamorous, professional and entertaining circus experience.
Wheelers Hill:
Until November 18 - Various Dates & Times
Circus Olympia
is a bright and vibrant entertainment event that will thrill, awe and humour audiences of all ages. With performances held in Bulleen, the circus features humane animal acts together with circus artists from nations that include Switzerland, Portugal and Russia.
Bulleen:
Until November 18 - Various Dates & Times
More Children's Events
|
More Circus
Markets, Fetes and Fairs
Box Hill North Primary School Fair
offers a great day of attractions for young and old with camel rides, treasure hunt, a student talent show, live performances from bands, trash'n'treasure and face painting along with market and food stalls, a bar, amusement rides and fireworks.
When:
Saturday November 10 - 1pm to 8:30pm
Art of Elegance Fair
, held at Maryborough Town Hall, showcases past elegance with boutique stalls of vintage clothing, porcelain, handmade accessories and fine wine. The fair also features vintage movie memorabilia, Mini Mad Hatter High Tea, door prizes and much more.
When:
Sunday November 11 - 11am to 4pm
Melbourne Market Guide
View MARKETS calendar
to make the most of the rare sunny days (it's a coin toss, isn't it!) and head to one of Melbourne's many excellent markets for a bargain!

A growing number of food, produce and even wine markets are springing up around the suburbs.
Fetes Fairs & Shows
Art & Craft Markets
Food & Produce Markets
Swap Meets
Garage Sales
Wining & Dining
Yarra Valley Strawberry Festival
, held at Lilydale's St Patrick's Primary School, is a free fun day for the family with rides, live musical entertainment and market stalls offering arts and crafts and food which includes many variations of the star attraction, strawberries.
When:
Sunday November 11 - 10am to 4pm
bookarestaurant.com
bookarestaurant.com
is the easiest way to book a restaurant online. With the choice to search by cuisine and location, you can find great dining offers with some of Melbourne's finest restaurants. Bookings are free and can be made online at any time of the day.
Book a Restaurant Today
Sporting Events
IASbet
, Australia's premier online betting agency, offers better odds for Horse Racing and Sports Betting both here and overseas. An easy way to take a punt on any of the many races over the long weekend, you can even receive $100 in FREE bets when you join IASbet online.
Join IASbet for $100 in FREE Bets - Learn More
Horse Racing
Melbourne Cup Carnival
at Flemington Racecourse offers all the excitement of the world-renowned four-race carnival.
Tuesday November 6
- Emirates Melbourne Cup Day
Thursday November 8
- Crown Oaks Day
Saturday November 10
- Emirates Stakes Day
Soccer
Hyundai A-League | Round 6
Melbourne Heart v Brisbane Roar
Friday November 9 - 7:30pm
AAMI Park, Melbourne
Basketball
WNBL | Round 6
Dandenong v Bulleen
Saturday November 10 - 7pm - Dandenong Stadium
Bendigo v Can
Sunday November 11 - 12:30pm - Bendigo Stadium
Golf
Melbourne Golf Invitational Pro-Am
, held at Mordialloc's Woodlands Golf Course, returns with Peter Wilson defending his title while joined by other professionals that include Brad Hughes and International guest, Manuel De Los Santos. Entry proceeds will go to the charity, Challenge.
When:
Monday November 12 - Gold Coin Entry
More Sports Events
|
More Motor Sports & Auto Events
Let Melbourne Know...
Advertise Your School Fete, Fair or Carnival FREE!
Everyone wants to support their local school by going to their annual fundraiser. Last year we promoted a whopping 1,200 school events. So, make sure you let your school organizers know they can list their fete, fair or carnival for
FREE @ OnlyMelbourne!
Add Your Event for FREE Today!!
Trivia & Humour
Shaggy Dog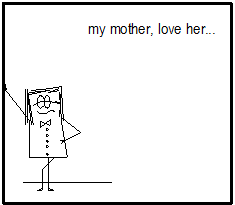 Shaggy Dog by Deej
-
Click Here to find what happens!
These Rolls Were Made For Walkin'...
One of Victoria's most iconic creations, the Chiko Roll, was developed in the 1940s by Francis McEnroe from Bendigo.
In line with that other of Victoria's much-loved icons, AFL Football, the Chiko Roll was based on the Chinese egg roll and spring roll, but given a much more robust and thicker deep-fried wrapping so that it would survive transport to Football matches.
The fact that it can be held in one hand while the other hand's occupied by a beer was also a winning sales point.
Read more about the Chiko Roll
|
Read Melbourne Trivia...
WHAT'S ON CALENDAR
OnlyMelbourne's Calendar
allows you to select any day of the year to view everything (everything!!!) on that day in an easy to read, printable display.
-:- View
What's On Calendar
-:- View
Markets Only Calendar
WHAT'S ON RSS FEEDS
We have a range of
RSS Feeds
.
NEWSLETTER
What's On this Week
is an email overview and reminder of the (too many to mention) events happening this week in Melbourne.
Get your copy
of What's On this Week!
FREE ADVERTISING
Advertising
your EVENT at OnlyMelbourne is not only easy, it's
FREE!!
-
Apply Online..
for inclusion in the What's On calendar and newsletter!
❊ Notice ❊
Many locations have gone into lockdown as the state takes action to stop the spread of the deadly coronavirus (COVID-19).
→
Disclaimer
: Check with the venue before making plans
...
❊ Web Links ❊
→
Newsletter | #305 | What's On this Week
→
Subscribe to OnlyMelbourne - Get your copy of What's On this Week!
→
List Your Business or Event - It's FREE!
→
Events Calendar - Find out What's On any day of the week!
→
Mobile OnlyMelbourne
→
Melbourne for Children | Kids
→
Newsletter | #304 | What's On this Week [Last Week]
Trending HOT

Drive-In Movie Club
Drive-In Immersive Cinema Nights Are Coming to Melbourne Put together by our friends at Hot Tub Cinema, a string of family-friendly, social distancing-safe, drive-in ..

Things to see, hear & do this weekend
Make the most of your weekend in Melbourne with these fabulous events. No city does it better than Melbourne, so get out and discover the very best shows, festivals, ..
---
Update Page