Newsletter | #307 | What's On this Week
Welcome to this week's Melbourne events, exhibitions, sports and community guide for Tuesday to Monday, November 20 to 26, 2012.
This week... Amidst the many and varied cultural festivals that abound right now, there's a grand soiree for those partial to the way le Francais with the Paris to Province Festival at South Yarra's Como House.
If the warm turn of weather has you flustered you can also fan yourself no doubt at the Japan Culture and Art Festival, while on the Mediterranean side of things there's the Greek Glendi Festival celebrating Melbourne's sister-city of Thessaloniki.
And with Frankston getting in early with the Yule time cheer, there's the first sign of Christmas on the horizon, which inevitably brings with it the Grinch-like school holidays to steal the precious free-time of those larger kids known as parents.
So be sure to check in next week when we'll have the School Holiday Guide up, along with a guide to upcoming carols, for those keen to burn their candles at both ends.
OnlyMelbourne Welcomes
Magnolia Square
, a boutique fair with women's and children's attire, jewellery and more, will be holding their popular fair at Malvern Town Hall where you can get a head start on your Christmas shopping with stalls offering great gifts from 80 independent designer makers.
When:
Thursday to Saturday, December 6 to 8
Boogie Nights New Year's Eve at Longroom
takes you back to the 70's for a celebration of dancin' fun in the spirit of Boogie Nights, Saturday Night Fever and Studio 54. All tickets include basic spirits, house wines, tap beer and soft drinks plus delicious tapas and sushi.
When:
Monday December 31 - Bookings Advised
Competitions & Sales
WIN an Envy Apron!!!
The ENVY collection by Margarette Louise has released a fun range of limited edition 'Couture Aprons'. To WIN your choice of any ENVY Apron from their current range, simply 'LIKE' their facebook page and leave a comment saying which apron's your fave!
LIKE Envy Today & WIN!!
Click Frenzy
is Australia's first national online-only mega-sale when for 24 hours only you can grab unbelievably great bargains from hundreds of retailers on fashion, consumer electronics, homewares, books, toys and much more from some of Australia's biggest retail names.
When:
Starts Tuesday November 20 - 7pm
New Year's Eve Hot Spots
New Year's Eve
is already looming large, so to help plan ahead, check out just some of the many and varied New Year's events that we have listed. With music events, themed parties, concerts and more, New Year's Eve is set to be a big one when we show those uppity Aztecs what for!
New Year's Eve Hot Spots
Major Events
Paris to Provence
, the Melbourne French Festival held in South Yarra, transforms the historic Como House and grounds into a traditional French village with decorative stalls, fun activities for children, cooking demonstrations, live music, roaming characters and more.
When:
Friday to Sunday, November 23 to 25
Frankston Christmas Festival of Lights
offers Yule time entertainment for the whole family with activities that include Carols by Candlelight and music on stage, Santa, rides, fireworks and the stunning lighting up of Frankston's over 100-year-old Norfolk Pine.
When:
Saturday November 24 - 5pm to 10pm
Diamond Creek Rotary Town Fair
celebrates Diamond Creek's community with local groups raising funds and promoting activities with a great range of attractions that include carnival rides, live entertainment, crafts and food stalls, competitions and spectacular fireworks.
When:
Saturday November 24 - 10am to 9:30pm
Greek Glendi Festival
, celebrates of the relations between Melbourne and our Greek Sister-City of Thessaloniki. Held at Federation Square, the free festival features a wide variety of entertainment that embraces the Greek culture with performances, food and craft stalls.
When:
Sunday November 25 - Midday to 9:30pm
EMG Community Fiesta
, presented by the East Melbourne Group and held at Powlett Reserve, is a day of entertaining fun for the family with live music from The Killjoys and the Plan B Big Band, rides, workshops, sporting games, market stalls and even an antiques roadshow.
When:
Sunday November 25 - 10am to 4pm
Japan Culture & Art Festival
, held at North Melbourne Town Hall, offers a great day of fun for people of all ages with live music and choir performances, dancing, craft workshops, tasty food, market stalls, and art displays along with sake and tea tastings and more.
When:
Sunday November 25 - 11am to 4pm
Anatolian Alevi Festival
, celebrating Turkish culture, is a festival dedicated to Abdal Musa, one of the founders of ancient philosophical ideologies that embrace unity and peace. With music, dance, art, children's games and food, the event is held at Coburg Lake Reserve.
When:
Sunday November 25 - 10am to 6pm
Eureka Festival
commemorates the anniversary of 1854's Eureka Rebellion in Ballarat with a program of informative and fun events that include special dinners, historical tours, art exhibitions and the highlight of horseracing action with the Eureka Pacing Cup.
When:
November 24 to December 3
Daylesford Agricultural Show
celebrates its 141st year with the show offering a great day out for the whole family with attractions that include a wide range of animals on display, horse show events, craft competitions, amusement rides, show bags, food and exhibitions.
When:
Saturday November 24 - 9am to 3:30pm
Draught Horse & Machinery Festival
, presented by Yarra Valley Machinery Preservation Society, is a chance to see magnificent draught horses in action along with engine displays, ferret racing, stalls and more. With free entry for kids, it's held at Mont De Lancey in Wandin.
When:
Saturday & Sunday, November 24 & 25
Queenscliff Music Festival
, one of Victoria's best music events, presents performances in unique venues throughout the town of Queenscliff with a superb program of performers featuring You Am I, Missy Higgins, Gurrumul, Owl Eyes, The Beards and many other guests.
When:
Friday to Sunday, November 23 to 25
Melbourne Music Week
, celebrating our city's thriving live music scene, is more than just a music festival with a great program of imaginative events that include industry events, concerts in unconventional spaces, artistic collaborations, workshops, film screenings and more.
When:
November 14 to 24
Movember
Movember
returns for another year to celebrate soup-strainers and raise money for men's health partners, the Prostate Cancer Foundation and beyondblue. By simply growing a moustache and finding sponsors, Gala Parties are held at month's end to thank all involved.
When:
Held Throughout November
Help Support OnlyMelbourne @ Movember
OnlyMelbourne invites all our readers to join our team and help make a difference this Movember! By visiting our Movember page, you can either join our team or donate to our team to help raise funds for Movember.
Get Yo Mo On with mOnlyMelbourne!!
Art Exhibitions
That which lies beneath
, one of several exhibitions held at The Substation in Newport, is a group show of multimedia, photography, sculpture and installation works by artists that include Michaela Brunton, Martina Copley, Anna Ng, Helen Pallikaros, Hannah Smith and Marcus Encel.
When:
Nov 22 to Dec 16 - Thursdays to Sundays
Official Opening:
Thursday November 22 - 6pm
Creating an Impression
, held at Melbourne Fine Art Gallery, is an exhibition of new artworks by Judy Drew. With pastels that have been described as romantic, bold, and powerful, her main inspirations drawn on post-impressionists and Japanese art circa 1800's-1900s.
When:
November 22 to December 14
A Natural Curiosity
, held at East Melbourne's Tasma Terrace Gallery, is a special presentation of unusual crafts and strange curiosities from drawn from the National Trust Collections to explore the 19th century's fascination with the Natural World and the often bizarre results.
When:
Until February 22
More Exhibitions
Expos, Launches, Open Days & Lectures
Mind Body Spirit Festival
, held at Melbourne Exhibition Centre, offers everything you could need for health and well-being with more than 200 stalls, live performances and a great range of products and services to try including yoga, crystals, psychic readings and more.
When:
Friday to Sunday, November 23 to 25
Australian Quilt Market
, held at Melbourne Exhibition Centre, showcases the latest in patchwork, fabrics, quilting machines, threads, sewing machines, beading accessories and much more along with offering workshops and talks from special guest Robyn Pandolph.
When:
Saturday & Sunday, November 24 & 25
Bendigo RV & Camping Leisurefest
, a huge showcase of RV, Camping, Boating and Off Road vehicles, takes place at Bendigo Racecourse. Offering the chance to find all the latest outdoor gear and a wide range of equipment, it includes free entertainment for children.
When:
Friday to Sunday, November 23 to 25
Melbourne Tours
Melbourne Tours & Activities
are a great way to take Dad out on the town to discover some of the hidden treasures in your own city. With guided tours, winery excursions, sports events and more, there's no end of great attractions throughout Melbourne and Victoria.
Find Melbourne Tours & Activities
More Expos & Launches
|
More Open Days
|
More Tours
Performances & Theatre
Glimpse
, performed by The Kin Collective at Melbourne's fortyfivedownstairs, brings together some of theatre and television's most interesting and engaging performers in a tale that follows the lives of eight strangers whose worlds are not as far apart as they seem.
When:
Until December 2 - Except Mondays
Midsummer
, presented by Red Stitch Theatre in St Kilda, is a charmingly quirky musical and romantic comedy about two mismatched lovers who meet at a classy wine bar and soon find themselves on a wild weekend, burning a hole through someone else's fifteen thousand pounds.
When:
Until December 15 - Wednesdays to Sundays
Normie
is an exciting new musical about the successful and controversial 1960's experiences of Australia's King of Pop, Normie Rowe. Starring Normie Rowe himself as Harold Holt, and featuring a string of his hits, 60s classics and original songs, it's held at Scotch College in Hawthorn.
When:
November 23 to December 1
Classical, Choral & Recitals
Poetic Visions
, held at Melbourne Recital Centre, is a performance by Benaud Trio as they present a program of works by Johannes Brahms and Dmitry Shostakovich, along with Paul Stanhope's new work for soprano and piano trio on poems by Garcia Lorca.
When:
Saturday November 24 - 3pm & 6pm
Madama Butterfly
, presented by Opera Australia at the Arts Centre, is Puccini's moving tale of love and loss in the city of Nagasaki. Performed in Italian with subtitles, this production blends exquisite costumes and stylish sets with some of the most moving music written.
When:
November 14 to December 14
Burlesque, Cabaret & Dance
Short+Sweet Cabaret
, the world's biggest little arts festival, returns to Prahran's Chapel Off Chapel with a lively program of 10 minute works packaged into nightly shows to showcase the best theatrical and dance works performed by established and emerging artists.
When:
Until December 9
Boon-esque
, held at The 86 in Fitzroy, brings together the two dynamic forces of Le Tableaux Burlesque and Bobby and the Pins to create a cabaret interpretation of the Mills and Boon romance novel series that merges the traditional arts of burlesque and barbershop singing.
When:
Thursday November 22 - Doors Open 7pm
Atrocity
, performed at South Melbourne's Bohemia Cabaret Club, combines shock performance with music, song, dance and black comedy to present a show that pushes the boundaries of burlesque with the revival of Grand Guignol theatre's grim, dark undertones.
When:
Sundays Until November 25
More Performances & Theatre
|
More Dance & Ballet
Entertainment & Nightlife
ReMastered Myths
brings together musicians from different musical and cultural backgrounds to collaborate and explore foreign sounds and styles. Free to attend as part of Arts Centre Melbourne's Riverside Live program, the first guest performers are Unified Gecko with Choi.
When:
Friday November 23 - 6pm
Hoodoo Gurus
, one of Australia's most iconic bands, will be performing at Rochford Wines in Yarra Valley as part of the concert series, A Day On The Green, where they'll be joined by The Angels with Dave Gleeson, Baby Animals, James Reyne and Boom Crash Opera.
When:
Saturday November 24
Diana May Clark
will perform at Melbourne's Paris Cat Jazz Club with her new set of Brazilian groove infused Pop Songs as she previews her new single, 'Sunny Daze', while joined by guitarist Doug de Vries, Al Kerr on drums and special guest, RocKwiz Orkestra's James Black on keys.
When:
Saturday November 24 - 7:30pm
Comedy & Magic
Softbelly Comedy
, held at Melbourne's Pop Restaurant & Bar, presents some of Melbourne and Australia's best loved talent with an awesome line-up of comedians. With Hannah Gadsby as this week's MC, she's joined by Michael Williams, Sonia Di Iorio and other guests.
When:
Thursday November 22 - 8:30pm
White Trash
, held at South Melbourne's Butterfly Club, is Xavier Toby's quirky examination of what it means to be a racist in today's society as he talks of the finer points of being diplomatic by way of talking of the finer points of having an accountant that's also a penguin.
When:
Thursday to Sunday, November 22 to 25
Comedy at Spleen
presents an eclectic mix of comedy with some of the best of Melbourne's comedy scene taking to the stage each week. With free entry, the ever changing line-up features established personalities and legends along with the hottest new performers.
When:
Mondays - 8:30pm
Cinema
The Month of the Documentary
, held at St Kilda's Alliance Franšaise de Melbourne, offers a program of rarely seen documentaries with this year's program 'Living Youth' featuring 4 documentaries that explore the conflicts, desires and relationship to the world of youth today.
When:
November 20 to 28 - Various Dates
Jewish International Film Festival
, held at the Classic Cinema in Elsternwick, presents a program of 34 feature films and documentaries that have been drawn from 14 nations, including the film, The Law in These Parts, the Grand Jury Prize Winner at this year's Sundance.
When:
Until November 25
La Mirada Film Festival
, held at Melbourne's ACMI Cinema and Cinema Nova, showcases a diverse mix of the finest cinema from Spain and Latin America. With screenings of films ranging from classics to recent releases, the program also includes many other special events.
When:
November 15 to 26
More Live Gigs
|
More Comedy & Magic
|
More Cinema
Melbourne For Kids
Young & Kicking!
is a youth event held by Maribyrnong Swifts Football Club where girls aged 12 to 18 years old can learn more about playing soccer in 2013. With a BBQ lunch, workshops, fun games, prizes and refreshments, the free event takes place in West Footscray.
When:
Saturday November 24 - 10am to 1pm
Santa Special on Puffing Billy
presents a delightfully decorated steam-hauled train that allows Santa to meet as many families as possible with the jolly fellow himself at Emerald to hand a present to each child whilst Santa's helpers provide adults with tasty refreshments.
When:
Saturdays Until December 15
Wonderland Fun Park Christmas Spectacular
celebrates the Christmas season with the fun park in Docklands hosting a great range of attractions for the family. Along with the chance for kids to meet Santa and receive a gift, there's also the Christmas village, rides and more.
When:
Until December 24
More Children's Events
|
More Circus
Markets, Fetes and Fairs
Balnarring Community Sustainability Fair
is a fun family friendly day that will inspire people to work towards a more sustainable future. Held at Balnarring Racecourse, there'll be a showcase of sustainable products, food, fair trade children's clothing, crafts and much more.
When:
Saturday November 24 - 9am to 4pm
Pascoe Vale Car Boot & Market Day
, held to raise funds for Pascoe Vale Primary School, offers a huge variety of new and used goods for sale with a wide range of stalls along with hot food available on the day, craft activities for children, entertainment, a silent auction and more.
When:
Saturday November 24 - 10am to 2pm
Australian Animal Protection Society Bazaar
, held in Keysborough, raises much-needed funds for the shelter with a fantastic day of entertainment that includes a jumping castle, face painting, retro stalls, food and live music, photos with Father Christmas and much more.
When:
Sunday November 25 - 10am to 2pm
Melbourne Market Guide
View MARKETS calendar
to make the most of the rare sunny days (it's a coin toss, isn't it!) and head to one of Melbourne's many excellent markets for a bargain!

A growing number of food, produce and even wine markets are springing up around the suburbs.
Fetes Fairs & Shows
Art & Craft Markets
Food & Produce Markets
Swap Meets
Garage Sales
Wining & Dining
Picnic in the West
, a food and wine festival taking place at Witchmount Estate in Plumpton, offers a great day out for family and friends with a showcase of Victoria's finest wine, beer and produce, live music, wine master classes, kids' activities and Western Bulldogs signings.
When:
Sunday November 25 - 10am to 4pm
bookarestaurant.com
bookarestaurant.com
is the easiest way to book a restaurant online. With the choice to search by cuisine and location, you can find great dining offers with some of Melbourne's finest restaurants. Bookings are free and can be made online at any time of the day.
Book a Restaurant Today
Sporting Events
IASbet
, Australia's premier online betting agency, offers better odds for Horse Racing and Sports Betting both here and overseas. An easy way to take a punt on any of the many races over the long weekend, you can even receive $100 in FREE bets when you join IASbet online.
Join IASbet for $100 in FREE Bets - Learn More
Soccer
Hyundai A-League | Round 8
Melbourne Heart v Newcastle Jets
Saturday November 24 - 5:30pm
AAMI Park, Melbourne
Basketball
WNBL | Round 8
Bulleen v WCW
Friday November 23 - 7:30pm - Veneto Club
Dandenong v WCW
Saturday November 24 - 7pm - Dandenong Stadium
Bendigo v Adelaide
Saturday November 24 - 7:30pm -Bendigo Stadium
Roller Derby
Roller Derby Xtreme
, held at Hisense Arena, sees the explosive return to Melbourne of banked track roller derby after a wait of almost 30 years. Featuring the very best roller girls from the US, fierce rivals LA Derby Dolls will be going up against New York Gotham Girls.
When:
Friday November 23 - 7pm
Victorian Roller Derby League | Grand Final
3rd Place Battle - Toxic Avengers v Dead Ringer Rosies
Grand Final - Rock Mobsters v The Dolls of Hazard
Melbourne Showgrounds
When:
Saturday November 24 - Doors Open 4:45pm
More Sports Events
|
More Motor Sports & Auto Events
Let Melbourne Know...
Advertise Your School Fete, Fair or Carnival FREE!
Everyone wants to support their local school by going to their annual fundraiser. Last year we promoted a whopping 1,200 school events. So, make sure you let your school organizers know they can list their fete, fair or carnival for
FREE @ OnlyMelbourne!
Add Your Event for FREE Today!!
Trivia & Humour
Shaggy Dog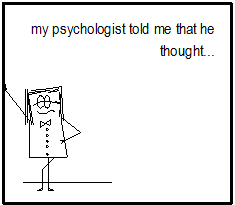 Shaggy Dog by Deej
-
Click Here to find what happens!
Lions and Tourists and Bridges.. Oh My!
The world's very first 'walk through' enclosure at a zoo was created at
Melbourne Zoo
in 1967.
With lions enclosed in a large landscaped pit, bridges are erected high above, allowing visitors to the zoo a 'walk' through the enclosure, gaining a more up-close and personal view of the lions for the first time ever.
More about Melbourne Firsts..
|
Read Melbourne Trivia...
WHAT'S ON CALENDAR
OnlyMelbourne's Calendar
allows you to select any day of the year to view everything (everything!!!) on that day in an easy to read, printable display.
-:- View
What's On Calendar
-:- View
Markets Only Calendar
WHAT'S ON RSS FEEDS
We have a range of
RSS Feeds
.
NEWSLETTER
What's On this Week
is an email overview and reminder of the (too many to mention) events happening this week in Melbourne.
Get your copy
of What's On this Week!
FREE ADVERTISING
Advertising
your EVENT at OnlyMelbourne is not only easy, it's
FREE!!
-
Apply Online..
for inclusion in the What's On calendar and newsletter!
❊ Web Links ❊
→
Newsletter | #307 | What's On this Week
→
Subscribe to OnlyMelbourne - Get your copy of What's On this Week!
→
List Your Business or Event - It's FREE!
→
Events Calendar - Find out What's On any day of the week!
→
Mobile OnlyMelbourne
→
Melbourne for Children | Kids
→
Newsletter | #306 | What's On this Week [Last Week]
→
Disclaimer
: Check with the venue before making plans
...
Trending HOT

Drive-In Movie Club
Drive-In Immersive Cinema Nights Are Coming to Melbourne Put together by our friends at Hot Tub Cinema, a string of family-friendly, social distancing-safe, drive-in ..

Things to see, hear & do this weekend
Make the most of your weekend in Melbourne with these fabulous events. No city does it better than Melbourne, so get out and discover the very best shows, festivals, ..
---
Update Page