Newsletter | #306 | What's On this Week
Welcome to this week's Melbourne events, exhibitions, sports and community guide for Tuesday to Monday, November 13 to 19, 2012.
This week... Melbourne's vibrant and defiantly (somewhat) pokie-free live music scene gets a rhythmic nod with Melbourne Music Week presenting a great range of events to get your toes tapping.
And speaking of all things lyrical, there's the return of Phillip Island Jazz Festival, while those who enjoy the more quiet pursuits of a good read will be happy to find that there's also the return of that literary whodunit-fest, the Crime & Justice Festival.
There's also a veritable swag-bag of shindigs celebrating everything Polish, Irish and Latin, along with that staple of Melbourne's festival scene, the multicultural community event - essentially that's the equivalent of a burger with the lot, but with beetroot, just to keep things 'Strayan.
OnlyMelbourne Welcomes
New Year's Eve Great Gatsby Spectacular
, taking place at Melbourne's Silk Road, celebrates the classy comeback of truly old school swag with a roaring 1920's mansion style soiree. With elegant canapes, a full bar and cocktails, there'll be live music, pop-up entertainment and more.
When:
NYE, Monday December 31 - Bookings Advised
New Year's Eve Hot Spots
New Year's Eve
is already looming large, so to help plan ahead, check out just some of the many and varied New Year's events that we have listed. With music events, themed parties, concerts and more, New Year's Eve is set to be a big one when we show those uppity Aztecs what for!
New Year's Eve Hot Spots
Major Events
Melbourne Music Week
, celebrating our city's thriving live music scene, is more than just a music festival with a great program of imaginative events that include industry events, concerts in unconventional spaces, artistic collaborations, workshops, film screenings and more.
When:
November 14 to 24
Manningham Multicultural Festival
, held at Doncaster's Ruffey Lake Park, is a free community event with fun for people of all ages that includes a main stage of live music entertainment, workshops, demonstrations, rides, arts and crafts, stalls and even a community expo.
When:
Saturday November 17 - 11am to 5pm
Polish Festival
brings a taste of Poland to Melbourne with a day of delectable food and festive music. Free to attend, the festival at Federation Square showcases various elements of Polish culture with dance performances, entertainment for children, market stalls and more.
When:
Sunday November 18 - 10am to 5pm
Malahang Community Festival
, held at Heidelberg West's Malahang Reserve, is a free family event celebrating local talent, diversity and community groups. With live music, market stalls and roving performers, there will also be craft workshops, sports activities and more.
When:
Sunday November 18 - 11am to 4pm
Broadmeadows Fiesta
offers a great day for the family at Civic Plaza with free entertainment that includes a main stage with live performances, a global billy cart derby, the White Ribbon Fun Run and Walk, a wide range of market stalls, food stalls, multicultural workshops and more.
When:
Sunday November 18 - 11am to 4pm
Irish Festival
, held at Melbourne's Immigration Museum and free with museum entry, is a celebration of Irish culture and heritage with attractions that include live music and dance performances, hearty cuisine, workshops and an exhibition of Irish migration stories and photography.
When:
Sunday November 18 - 11am to 4pm
Johnston Street Fiesta
is Fitzroy's iconic festival offering fun, music, food and infectious Latin grooves. The award-winning Latin festival showcases the culture, heritage and traditions of Spanish speaking nations with markets, arts, sports demonstrations, costumes and more.
When:
Saturday & Sunday, November 17 & 18
Crime & Justice Festival
, held at various venues, brings together the public, writers, social commentators, judicial luminaries and legal professionals. Held to celebrate writing in the fields of justice and human rights, it also features guest writers of crime fiction.
When:
Friday to Sunday, November 16 to 18
Phillip Island Jazz Festival
offers a great line up of live performances with this year's line-up including Andrew Nolte and his Orchestra, Hot Licks, Bruce Gourlay, Little Tabasco and many other guests. It's held at the Bass Room of Phillip Island's Ramada Resort.
When:
Friday to Sunday, November 16 to 18
Lilydale Show
offers a great weekend of fun for the family with all the excitement of the carnival. Along with exciting rides, arcade games and lively community displays, there'll also be show horse events, live entertainment on the main stage, art and craft displays and much more.
When:
Saturday & Sunday, November 17 & 18
Also See:
Kyneton Show - Friday & Saturday, Nov 16 & 17
Movember
Movember
returns for another year to celebrate soup-strainers and raise money for men's health partners, the Prostate Cancer Foundation and beyondblue. By simply growing a moustache and finding sponsors, Gala Parties are held at month's end to thank all involved.
When:
Held Throughout November
Help Support OnlyMelbourne @ Movember
OnlyMelbourne invites all our readers to join our team and help make a difference this Movember! By visiting our Movember page, you can either join our team or donate to our team to help raise funds for Movember.
Get Yo Mo On with mOnlyMelbourne!!
Art Exhibitions
Mechanic on Duty
, showing at The Garage pop-up gallery in South Yarra's St Martin's Lane, is part of the "On The Road"series of exhibitions by Tanya Stubbles. Retro car parts are welded together into eclectic abstract landscapes, celebrating Australia's car culture.
When:
November 14 to 24
Official Opening:
Wednesday November 14 - 6pm to 8pm
Eclectica
, showing at M1ng Gallery in Fitzroy North, is a solo exhibition of new works by Trisha Lambi. An award winning artist from Queensland, the exhibition features her evocative and haunting figurative oil paintings on linen along with select pieces of her seascape works.
When:
Nov 16 to Dec 7 - Thursdays to Saturdays
Opening Night:
Friday November 16 - 6:30pm to 8:30pm
On Reflection: 30 Years of Exhibitions
celebrates St Kilda's Jewish Museum of Australia with a retrospective of selected works drawn from 30 major exhibitions produced at the Museum with pieces that range across contemporary art, archaeology, photography and more.
When:
Until November 18
More Exhibitions
Expos, Launches, Open Days & Lectures
Garden Design Fest
, presented by the Rotary Club of Kew, is Australia's premier open garden show, exhibiting around 25 superbly designed gardens by some of Melbourne's most acclaimed garden designers, who will be on hand at their respective gardens to chat to the public.
When:
Saturday & Sunday, November 17 & 18
Rise of the Oracle: Night of the Red Sky
, a novel of conspiratorial intrigue by L.B. Mayman, will be launched at South Melbourne's Golden Gate Hotel, where visitors can meet the author and also purchase a limited edition copy of the book, signed by the author.
When:
Saturday November 17 - 2pm to 4pm
Melbourne Pen Show
, taking place at Malvern Town Hall, is the Southern Hemisphere's largest pen show with dealers in vintage and modern pens. Along with displays of leather accessories, paper and antique writing equipment, the event also features calligraphy demonstrations.
When:
Sunday November 18 - 9am to 4pm
Melbourne Tours
Melbourne Tours & Activities
are a great way to take Dad out on the town to discover some of the hidden treasures in your own city. With guided tours, winery excursions, sports events and more, there's no end of great attractions throughout Melbourne and Victoria.
Find Melbourne Tours & Activities
More Expos & Launches
|
More Open Days
|
More Tours
Performances & Theatre
At The Water's Edge
, held at St Kilda's iconic Palais Theatre to mark its 85th anniversary, is a collection of short plays by local and international award-winning playwrights, celebrating life by the water with lively characters and stories that are as diverse as St Kilda itself.
When:
November 14 to 20
I am the Wind
, presented by Public Front and Turtle Lab, is the Australian premiere of a powerful play by Jon Fosse, one of Europe's most performed contemporary playwrights. A tale of two people who set sail on a fragile boat, performances are held at Collingwood Underground Arts Park.
When:
November 15 to December 1
Margaret Fulton: Queen of The Dessert
, is a culinary and musical spectacular that celebrates the iconic matriarch of Australian cooking. With Margaret Fulton immortalised on stage by Amy Lehpamer, the singing, dancing and eating production is held at St Kilda's Theatre Works.
When:
November 16 to December 1
Classical, Choral & Recitals
Madama Butterfly
, presented by Opera Australia at the Arts Centre, is Puccini's moving tale of love and loss in the city of Nagasaki. Performed in Italian with subtitles, this production blends exquisite costumes and stylish sets with some of the most moving music written.
When:
November 14 to December 14
Mozart Double
, presented by The Melbourne Musicians as part of their Mozart Plus series, will be held at Melba Hall in Parkville. Directed by Frank U. Pam, they'll be joined by guest pianists Tamara Anna Cislowska and Adam Przewlocki along with mezzo-soprano, Alexandra Sherman.
When:
Wednesday November 14 - 8pm
Handel's Messiah
will be performed by Camberwell Chorale, a much respected community choir established in 1944. Held at Camberwell's St John's Anglican Church, they'll be joined by Camerata Orchestra and leading Melbourne soloists to present the renowned work.
When:
Saturday November 17 - 6:30pm
Burlesque, Cabaret & Dance
Fifteen Minutes of Fame
, held at St Kilda's National Theatre and hosted by the bejewelled, bewigged and bedazzled Head Mistress to the Stars, Miss Jane, is the 15th annual tap dancing extravaganza presented by Melbourne's favourite tap studio, Glamour Puss Studios.
When:
Friday & Saturday, November 16 & 17
Atrocity
, performed at South Melbourne's Bohemia Cabaret Club, combines shock performance with music, song, dance and black comedy to present a show that pushes the boundaries of burlesque with the revival of Grand Guignol theatre's grim, dark undertones.
When:
Sundays Until November 25
La Soiree
, held at Melbourne's Forum Theatre, presents jaw-dropping acrobats, mind-bending contortionists and thrilling chanteuses in an extravaganza of circus vaudeville and stunning burlesque that has left audiences around the world spellbound, titillated and amazed.
When:
Until November 18 - Various Dates
More Performances & Theatre
|
More Dance & Ballet
Entertainment & Nightlife
The April Maze
, an alt-folk duo in the tradition of music greats like Simon and Garfunkel and Bob Dylan and Joan Baez with their captivating performances and dreamy psychedelic style, will perform at Thornbury Theatre where they will be launching their new album, TWO.
When:
Friday November 16 - 8pm
Cosmo Cosmolino
, a Melbourne string and piano accordion quintet, will perform at The Substation in Newport. With a sound drawn from both the modern and the traditional, their performances run the gamut of gypsy-inspired fury to heart-wrenching songs and seductive tangos.
When:
Friday November 16 - Doors Open 7:30pm
Gruntbucket
, recently nominated for an EG award in 'Best Album' category with their album 'Songs From An Empty Room', will be performing at The Old Bar in Fitzroy. Joining them will Melbourne three-piece The In The Out, along with Link McLennan and his Amazing Jukebox.
When:
Friday November 16 - 9pm
Comedy & Magic
Checkpoint Charlie Comedy
, one of Melbourne's best comedy rooms held at Eurotrash Bar, presents some of Melbourne's boldest and most exciting new up-and-comers before testing your continence with some of Australia's best known established comedians.
When:
Wednesday November 14 - 7:30pm
The Big HOO-HAA!
is one of Melbourne's most successful improvised comedy shows held at Melbourne's Portland Hotel where each week two teams, the Hearts and the Bones, battle it out against each other armed with only the suggestions that the audience gives them.
When:
Thursday November 15 - Doors Open 7:30pm
Careful What You Wish For
, held at the Athenaeum Theatre, is an all-new show from the dark and twisted mind of international comedy star and ventriloquist, David Strassman. The mind-bending performance finds David's own creations taking over his mind.
When:
November 7 to 18 - Except Mondays
Cinema
La Mirada Film Festival
, held at Melbourne's ACMI Cinema and Cinema Nova, showcases a diverse mix of the finest cinema from Spain and Latin America. With screenings of films ranging from classics to recent releases, the program also includes many other special events.
When:
November 15 to 26
Jewish International Film Festival
, held at the Classic Cinema in Elsternwick, presents a program of 34 feature films and documentaries that have been drawn from 14 nations, including the film, The Law in These Parts, the Grand Jury Prize Winner at this year's Sundance.
When:
Until November 25
Southgate Cinema
screens a program of popular releases, art house films, documentaries and more right in the heart of Southgate. Free to attend, it provides an outdoor experience while remaining undercover inside the centre with screenings held under the open atrium.
When:
Wednesday November 14 - 8pm
More Live Gigs
|
More Comedy & Magic
|
More Cinema
Melbourne For Kids
Santa's Magical Kingdom
offers a truly magical experience at Burnley Oval in Richmond, which will be transformed into a wonderland children will love. The interactive adventure land features a Christmas themed circus show, snow falls, rides, special guests, activities and more.
When:
November 16 to December 23
Myer Christmas Windows
, offer a specially selected theme brought to life in an animation spectacular that ignites the imagination and Christmas spirit. This year's theme is based on Rob Scotton's book, Russel's Christmas Magic, a charming tale of a sheep's adventure with Santa.
When:
Until January 6
The Wizard of Oz
, presented by MLOC Productions, brings the much loved and delightful family musical to the stage in a performance that the whole family can enjoy as they follow the adventures of Dorothy and her three quirky companions. It's held at the Phoenix Theatre in Elwood.
When:
Until November 17 - Various Dates
Circus
Eroni's Circus
, appearing in Wheelers Hill with shows held under the Big Top, are a new Australian circus. Owned and operated by the 5th and 6th generations of the Maynard circus dynasty, they pride themselves as a glamorous, professional and entertaining circus experience.
Wheelers Hill:
Until November 18 - Various Dates & Times
Circus Olympia
is a bright and vibrant entertainment event that will thrill, awe and humour audiences of all ages. With performances held in Bulleen, the circus features humane animal acts together with circus artists from nations that include Switzerland, Portugal and Russia.
Bulleen:
Until November 18 - Various Dates & Times
More Children's Events
|
More Circus
Markets, Fetes and Fairs
Suzuki Night Market
, held at Queen Victoria Market, has become a summer tradition that offers a great mix of unique products along with a fantastic atmosphere with a stunning mix of world food, eclectic wares, bars and even live music stages showcasing Melbourne's best music.
When:
Until February 27 - Wednesdays, 5pm to 10pm
St Brigid's Country & Western Twilight Fair
, held at their school grounds in Officer near Pakenham, offers a great evening for the family. With live music by The Billy Tea Bush Band, there'll also be rides and entertainment for kids, Hot Rod displays, a wide range of stalls and more.
When:
Friday November 16 - 4pm to 8pm
Way We Wear Vintage Fair
, held at Williamstown Town Hall, is a highlight for collectors of vintage clothing and accessories with second hand dealers from all over Australia offering antique, retro and designer label fashions, along with their impressive 'Titanic' era costume exhibition.
When:
Saturday & Sunday, November 17 & 18
Melbourne Market Guide
View MARKETS calendar
to make the most of the rare sunny days (it's a coin toss, isn't it!) and head to one of Melbourne's many excellent markets for a bargain!

A growing number of food, produce and even wine markets are springing up around the suburbs.
Fetes Fairs & Shows
Art & Craft Markets
Food & Produce Markets
Swap Meets
Garage Sales
Wining & Dining
Taste of Melbourne
, held lakeside this year at Albert Park's Pelican Lawn, serves up demonstrations by the finest chefs from some of Melbourne's most prestigious restaurants. The culinary celebration includes wine tastings, masterclasses, a boutique food market and much more.
When:
Thursday to Sunday, November 15 to 18
King Valley La Dolce Vita Festival
sees many of the King Valley's wineries open their doors to celebrate the arrival of spring. Showcasing Mediterranean and new release wines, great food and entertainment, purchase of a souvenir glass provides entry at participating wineries.
When:
Saturday & Sunday, November 17 & 18
Budburst Wine & Food Festival
, celebrating emerging buds that signal the grape growing season of the Macedon Ranges and Kyneton, showcases the local flavours and produce with events that include special dinners, live music performances and an open wineries weekend.
When:
Saturday & Sunday, November 17 & 18
Harvest 'N' Graze Festival
, held at Elsternwick's Rippon Lea House & Gardens, showcases mouth-watering gourmet foods from the freshest local seasonal growers along with great fun for the whole family with children's entertainment, activities, roving performers and more.
When:
Sunday November 18 - 10am to 6pm
bookarestaurant.com
bookarestaurant.com
is the easiest way to book a restaurant online. With the choice to search by cuisine and location, you can find great dining offers with some of Melbourne's finest restaurants. Bookings are free and can be made online at any time of the day.
Book a Restaurant Today
Sporting Events
IASbet
, Australia's premier online betting agency, offers better odds for Horse Racing and Sports Betting both here and overseas. An easy way to take a punt on any of the many races over the long weekend, you can even receive $100 in FREE bets when you join IASbet online.
Join IASbet for $100 in FREE Bets - Learn More
Soccer
Hyundai A-League | Round 7
Melbourne Victory v Central Coast Mariners
Saturday November 17 - 7:45pm
Marvel Stadium, Docklands
Golf
Australian Masters Golf Tournament
, Australian Masters Golf Tournament, held at Kingston Heath Golf Club in Cheltenham, attracts some of the world's best golfers who will compete for the coveted Gold Jacket with players that include Adam Scott, Graeme McDowell and the defending Champion Ian Poulter.
When:
Thursday to Sunday, November 15 to 18
Motorsports
Australian Rally Championship
, one of the oldest national rallying championships in the world, returns to Victoria with the final rounds of both the Australian and Victorian Rally Championships held in the Baw Baw Shire with the action taking place at Lardner Park.
When:
Friday & Saturday, November 16 & 17
More Sports Events
|
More Motor Sports & Auto Events
Let Melbourne Know...
Advertise Your School Fete, Fair or Carnival FREE!
Everyone wants to support their local school by going to their annual fundraiser. Last year we promoted a whopping 1,200 school events. So, make sure you let your school organizers know they can list their fete, fair or carnival for
FREE @ OnlyMelbourne!
Add Your Event for FREE Today!!
Trivia & Humour
Shaggy Dog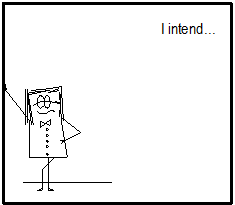 Shaggy Dog by Deej
-
Click Here to find what happens!
Santa goes for Gold!
The very first of the Myer Christmas Windows was neither based on a well-known fairy tale or famous story, as the themes are inspired by today.
A tradition that began in 1956, the first Myer Windows theme was called
Santa and the Olympics
- that being the year of the Melbourne Olympic Games.
More about Myer in Melbourne...
|
Read Melbourne Trivia...
WHAT'S ON CALENDAR
OnlyMelbourne's Calendar
allows you to select any day of the year to view everything (everything!!!) on that day in an easy to read, printable display.
-:- View
What's On Calendar
-:- View
Markets Only Calendar
WHAT'S ON RSS FEEDS
We have a range of
RSS Feeds
.
NEWSLETTER
What's On this Week
is an email overview and reminder of the (too many to mention) events happening this week in Melbourne.
Get your copy
of What's On this Week!
FREE ADVERTISING
Advertising
your EVENT at OnlyMelbourne is not only easy, it's
FREE!!
-
Apply Online...
for inclusion in the What's On calendar and newsletter!
❊ Web Links ❊
→
Newsletter | #306 | What's On this Week
→
Subscribe to OnlyMelbourne - Get your copy of What's On this Week!
→
List Your Business or Event - It's FREE!
→
Events Calendar - Find out What's On any day of the week!
→
Mobile OnlyMelbourne
→
Melbourne for Children | Kids
→
Newsletter | #305 | What's On this Week [Last Week]
❊ COVID-19 Notice ❊
Many locations have gone into lockdown as the state takes action to stop the spread of the deadly coronavirus (COVID-19).
→
Disclaimer
: Check with the operator before making plans
...
Trending HOT

Things to see, hear & do this weekend
Make the most of your weekend in Melbourne with these fabulous events. No city does it better than Melbourne, so get out and discover the very best shows, festivals, ..
---
Update Page