Newsletter | #291 | What's On this Week
Welcome to this week's Melbourne events, exhibitions, sports and community guide for Tuesday to Monday, July 31 to August 6, 2012.
This week... It's a quiet start to August as Words in Winter continues the trend of literary shenanigans with a month-long program of events held in the Shire of Hepburn.
On the homefront and perfect for film buffs, there's the return of the be all and end all of Melbourne's calendar of cinematic chicanery, Melbourne International Film Festival.
Many readers may have noticed that we've taken to listing many film festivals in the Cinema section of the newsletter, while MIFF gets a nod further up the line.
While no offense is intended to all other festivals, the reality is that a program of 5 films from Guam that run for a week at two cinemas hardly competes with one of the oldest and most well organised film festivals in the world, and I'm sure many other viewers would agree...
What do you think, Margaret?
OnlyMelbourne Welcomes
Melbourne Mamma's Market
, held in Williamstown, is a massive sale with over 120 designer labels available to buy and all marked down by 50-80% off RRP. With clothing, shoes, accessories, toys and more, the sale brings together 35 of Melbourne's favourite children's retailers
When:
Sunday August 26 - 11am to 2pm
Major Events
Melbourne International Film Festival
celebrates 61 years as one of Australia's key cinema events and also one of the world's oldest film festivals. Held at various venues, the program features films from across the globe, special guests, Q&A screenings and much more.
When:
August 2 to 19
Victoria's Small Business Festival
, held to encourage and support anyone looking to start or grow a business, offers events highlighting practical knowledge and skills with seminars, workshops, exhibitions and more held at various venues in Victoria and Melbourne.
When:
Held throughout August
Words in Winter
, held in the Shire of Hepburn with events in Clunes, Creswick and Trentham, presents a huge program of book launches, workshops, and poetry readings along with special guests in Author Talks, theatre, oral history discussions and much more.
When:
Until August 31
Walhalla Vinter Ljusfest
presents a daily spectacular of light, moving imagery and sound that illuminates the historic township of Walhalla each evening, just two hours east of Melbourne. The festival also features key events with train rides, feasts and Hot August Nights events.
When:
August 1 to 26
Art Exhibitions
Rob McNamara Exhibition
, held at Collingwood Gallery, features works by established and emerging artists of all mediums who were this year's theme of "Conversations on the cusp of change"posed in the hope that artists would find a learning experience within their own works.
When:
August 3 to 16 - Closed Mondays
Official Opening:
Friday August 3 - 5pm to 7pm
Illuminate: Brightspace
is an exhibition celebrating 10 years of St Kilda's Brightspace and its role as a unique visual art institution that's played home to some of Melbourne's most noted mid-career Artists. The show features new works inspired by the theme of illumination.
When:
August 4 to 26 - Wednesdays to Sundays
Official Opening:
Saturday August 4 - 6pm to 9pm
Twenty Melbourne Painters Society
, a fine arts group that first formed in 1918 after a turbulent split from the Victorian Artists Society, will showcase the works of current members at the Glen Eira City Council Gallery in Caulfield for their annual exhibition, now in its 94th year.
When:
August 1 to 12
More Exhibitions
Expos, Launches, Open Days & Lectures
Ivanhoe Bridal Expo
showcases the best of The Centre, a stunning function venue that has been lovingly restored to its original 30's glamour. Free to attend, the event will play host to exhibitors of a wide range of bridal services and there will also be free mini makeup trials available.
When:
Sunday August 5 - 10am to 3pm
William Angliss Institute of TAFE
in La Trobe Street will present their annual Open Day, offering a tasty range of activities that highlight their hospitality courses on offer with information sessions, interactive events, yummy giveaways and cooking demonstrations.
When:
Sunday August 5 - 10am to 4pm
Home & Giving Fair
, held at both Melbourne Exhibition Centre and Melbourne Showgrounds, is Australia's most experienced trade only exhibition, showcasing the best products for home and gift businesses both big and small with the widest array of gifts and homewares.
When:
August 4 to 8
Also See:
Reed Gift Fair - August 4 to 8
Note:
Trade Only - ABN Required
Melbourne Tours
Colonial Tramcar Restaurant
lets you sit back and enjoy Melbourne as you dine aboard the iconic 1927 tram. With the very best of Australian wines and cuisine on offer whilst travelling through Melbourne, it's a great way to enjoy some fine food and a wonderful sightseeing tour.
More on Colonial Tramcar Restaurant
Melbourne Tours & Activities
are a great way to get out during holidays with the kids to discover some of the hidden treasures in your own city. With guided tours, ferry rides, sports events and more, there's no end of great attractions throughout Melbourne and Victoria.
Find Great Melbourne Tours & Activities Today
More Expos & Launches
|
More Open Days
|
More Tours
Performances & Theatre
All That I Will Ever Be
, held at Chapel Off Chapel in Prahran, is a dark comedy with music by Sia, St. Germaine and Hurts. Written by Alan Ball, creator of HBO's Emmy Award-winning 'Six Feet Under', it follows the relationship of two young gay men in Los Angeles.
When:
August 1 to 12 - Wednesdays to Sundays
Unaustralia
, held at Carlton's La Mama Theatre, tells the story of a devout Muslim teenager who loves to surf and his dismay at an altercation between his volatile, conflicted younger brother and two lifeguards, a clash that quickly escalates into an ugly racial battle.
When:
August 1 to 19 - Wednesdays to Sundays
Theatre Slam
, held at the Order of Melbourne, invites you to watch some of Melbourne's finest actors slam down with 1, 2 and 3 minute monologues and performances seeing the actors battle to win over audience and industry professionals to become the monthly champions.
When:
Monday August 6 - 8pm
Classical, Choral & Recitals
Hip Hip Harambee
, held at Thornbury Theatre, celebrates the 10th Anniversary of Melbourne a cappella choir Harambee as they welcome back past members to perform a concert program that traces their journey from a small world music choir to the exciting group they are today.
When:
Saturday August 4 - Doors Open 7:30pm
Russian Ark
, the Open Day Concert of Clayton's Monash Academy of Performing Arts, presents a musical journey into the heart and soul of modern Russia. With a program that includes Rachmaninoff's Piano Concerto No. 3, there'll also be a pre-concert talk given by Dobbs Franks.
When:
Sunday August 5 - 2:30pm
Harp in the Melbourne Observatory
is a series of inspiring and uplifting concerts presented by Michael Johnson. Proudly performing as The Royal Botanic Gardens resident harpist for over decade, Johnson's compositions are regularly aired on national radio and television.
When:
Sundays Until August 19 - Bookings Required
Burlesque, Cabaret & Dance
Tease
held at the Royal Melbourne Hotel is a night of saucy Roaring 20's fun as over forty performers entertain you with the House of Burlesque Troupe joined by stunning starlets that include Minsky Malone, Lulu, singers Mel Jade and Lylah La bella and many other guests.
When:
Friday August 3 - Bookings Advised
Mademoiselle
brings Michael Dalley and Paul McCarthy to Melbourne's fortyfivedownstairs for a champagne cocktail of wit with an extra dash of bitters as the overdressed and overacting duo present a 'gothic camp' music theatre revue that explores themes of power and servitude.
When:
Until August 19 - No Shows on Mondays
Red Chair Burlesque
, held at St Kilda's Felix Bar, presents five beautiful ladies performing burlesque routines as some of your favourite pop culture icons. With new characters added to the show, it's a night of laughs, love, cheekiness and beautiful, talented women.
When:
Friday August 3 - 8:30pm
More Performances & Theatre
|
More Dance & Ballet
Entertainment & Nightlife
Luke Escombe
will perform at South Melbourne's Butterfly Club to celebrate his recently released new album "Mantown". With hit singles "Drop tha Bomb"and "iMan", the live shows are also a chance to grab a signed copy of his rootsy rock and roll record with a dark comic twist.
When:
Thursday to Sunday, August 2 to 5
Showdown at the Corner
, now hitting its fourth instalment, brings 10 of Melbourne's best live acts to Richmond's Corner Hotel where bands that include Engine Three Seven, The Khyber Belt, Bellusira and Sub Atari Knives will rock out across the venue's two stages.
When:
Friday August 3 - Doors Open 6:30pm
Jenny M. Thomas and The System
will be performing at Melbourne's Bennetts Lane Jazz Club. With the Jenny's talens on vocals, piano and fiddle joined by Dan Witton on double bass and Chris Lewis on Drumkit, they perform Australian folk in bush-gothic style.
When:
Friday August 3 - 8pm
Comedy & Magic
Magical Wednesday
, held once a month at The Alchemist Bar in Fitzroy, presents an evening of entertainment with some of the most amazing, mind blowing close up magic you could ever experience, performed by some of Melbourne's best comedy sleight of hand magicians.
When:
Wednesday August 1 - 8pm to 10pm
Stand Up Comedy @ The Waterloo Cup
in Moonee Ponds presents an evening of comedy with some of the best and boldest from the talent pool of Melbourne's own backyard and beyond. Held once a month, this week's guests are Greg Fleet, Geraldine Hickey and Mick Neven.
When:
Thursday August 2 - 8pm
Armchair Pollies
, and hosted by Alan Brough of Spicks and Specks fame, is a satirical politics quiz that brings together interesting, funny people take the piss out of politics and politicians with topical wit. With new guests each week, it's held at the Bella Union in Carlton.
When:
Until August 24 - Fridays at 7:30pm
Cinema
LoopdeLoop
presents short looped animations that have been submitted online from around the world with a given topic each month. Screened to a live audience at Melbourne's Loop Bar, a winner is declared who enters the hall of fame and has their winning loop featured.
When:
Tuesday July 31 - 7:30pm to 10:30pm
Brunsdog Cartoon Connection
, held at Brunswick's Noise Bar, screens the best indie cartoons from Melbourne and beyond. Their next film night will feature some great submissions from animators who are based in New Zealand, India, Spain, London and New York.
When:
Sunday August 5 - 6pm to 9pm
More Live Gigs
|
More Comedy & Magic
|
More Cinema
Melbourne For Kids
Send In The Clowns
, held at Carlton's La Mama Theatre, invites children to join the Clown Brigade as they adventure across the seas to bring laughter to the world in an action packed show full of circus and silliness following the story of Miss Molly, aka 'The Ginja Ninja'.
When:
Sunday August 5 - 11am & 2pm
Family Day at Collingwood Children's Farm
is a special children's event held each month with each family day featuring a particular theme with activities provided for kids. Activities include hayrides, a BBQ and much more to make it a great day out for the kids and family.
When:
Sunday August 5
Wallace & Gromit's World of Invention
invites children to explore 62 West Wallaby Street, a life-size version of Wallace and Gromit's home at Scienceworks. Kids can discover how simple ideas transform into life-changing inventions with cracking activities, games and more.
When:
Until November 11
Circus
Silvers Grand Magic Circus
will be appearing under the Big Top at Airport West. Established in 1976, the circus offers a great show for people of all ages with performers including everything from jugglers and clowns to acrobats, international performers and more.
Airport West:
Until August 5 - Various Dates & Times
Lennon Bros Circus
, appearing in Cranbourne, is Australia's oldest touring circus, having started as a Buckjump show. With big cats and other animals, audiences are captivated by the antics of the clowns and enthralled by jugglers, aerialists and the daring wheel of death.
Cranbourne:
Until August 12 - Various Dates & Times
More Children's Events
|
More Circus
Markets, Fetes and Fairs
Camberwell Fair
, held at Box Hill Town Hall, is Australia's longest running fair for Records, Comics and Cards. Perfect for collectors and enthusiasts of many different passions, the fair has 1000's of collectible items available, offering Memorabilia, Records, Comics, Stamps and more.
When:
Sunday August 5 - 9:30am to 4pm
Melbourne Market Guide
View MARKETS calendar
to make the most of the rare sunny days (it's a coin toss, isn't it!) and head to one of Melbourne's many excellent markets for a bargain!

A growing number of food, produce and even wine markets are springing up around the suburbs.
Fetes Fairs & Shows
Art & Craft Markets
Food & Produce Markets
Swap Meets
Garage Sales
Wining & Dining
Victorian Wine Awards
, held at the Atrium of Federation Square, celebrates "best of the best"of Victorian wines with award winners from the 2011/2012 Fed Square Wine Showcase season also invited back for the biggest cellar door event right in Melbourne's backyard.
When:
Wednesday & Thursday, August 1 & 2
Back to the Butcher
, inspired by the time-travelling hit film of a similar name, is a special menu presented by The Commoner in Fitzroy. Paying homage to the Silver Screen throughout the year, special dinners will be on offer through selected months with cult movie inspired menus.
When:
August 2 to 31
Launch Night:
Thursday August 2
Yarra Valley Wine Experience
takes in some of Victoria's best wineries with tutored tastings at 4 premium wineries, a superb winery restaurant lunch and finishing the day at the home of Australia's No.1 bubbly, Domaine Chandon, to enjoy gourmet platters and a glass of sparkling.
Make a Booking Today
bookarestaurant.com
bookarestaurant.com
is the easiest way to book a restaurant online. With the choice to search by cuisine and location, you can find great dining offers with some of Melbourne's finest restaurants. Bookings are free and can be made online at any time of the day.
Book a Restaurant Today
Sporting Events
IASbet
, Australia's premier online betting agency, offers better odds for Horse Racing and Sports Betting both here and overseas. An easy way to take a punt on any of the many races over the long weekend, you can even receive $100 in FREE bets when you join IASbet online.
Join IASbet for $100 in FREE Bets - Learn More
Australian Rules Football
AFL Premiership | Round 19
Hawthorn V Geelong
Friday August 3, 7:50pm - MCG - Melbourne
Western Bulldogs V North Melbourne
Saturday August 4, 1:45pm - Marvel Stadium
Collingwood V St Kilda
Saturday August 4, 7:40pm - MCG - Melbourne
Melbourne V Gold Coast
Sunday August 5, 1:10pm - MCG - Melbourne
Carlton V Sydney
Sunday August 5, 3:15pm - Marvel Stadium
Horse Racing
Wishes Raceday
, held at Moonee Valley Racing Club, which is considered by many to be Melbourne's best spectator course, is held to raise awareness and much-needed funds to help Make-A-Wish continue their charity in bringing joy to children with life-threatening conditions.
When:
Saturday August 4
Community Sports
Victorian Road Runners
, formed in 1982 for people to take part in fun runs without membership in a competitive athletic club, hold time trials on South Yarra's Tan Track, offering a friendly atmosphere with 4 km and 8 km time-trials for people of all ages and abilities.
When:
Saturday August 4 - 7:30am
More Sports Events
|
More Motor Sports & Auto Events
Let Melbourne Know...
Advertise Your School Fete, Fair or Carnival FREE!
Everyone wants to support their local school by going to their annual fundraiser. Last year we promoted a whopping 1,200 school events. So, make sure you let your school organizers know they can list their fete, fair or carnival for
FREE @ OnlyMelbourne!
Add Your Event for FREE Today!!
Trivia & Humour
Shaggy Dog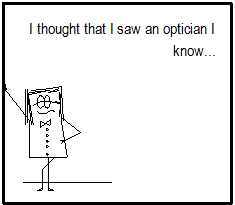 Shaggy Dog by Deej
-
Click Here to find what happens!
As Much Class As Glass
The National Gallery of Victoria has the world's largest stained glass ceiling, measuring 51 metres long by 15 metres wide.
The famous ceiling was created by Leonard French, who is also known for the equally beautiful stained glass circular window in Monash University's Robert Blackwood Concert Hall.
An accomplished Melbourne artist, since 1949 French has held over 40 solo exhibitions in Australia and was honoured with an OBE in 1969.
More World Firsts for Melbourne..
|
Read Melbourne Trivia...
WHAT'S ON CALENDAR
OnlyMelbourne's Calendar
allows you to select any day of the year to view everything (everything!!!) on that day in an easy to read, printable display.
-:- View
What's On Calendar
-:- View
Markets Only Calendar
WHAT'S ON RSS FEEDS
We have a range of
RSS Feeds
.
NEWSLETTER
What's On this Week
is an email overview and reminder of the (too many to mention) events happening this week in Melbourne.
Get your copy
of What's On this Week!
FREE ADVERTISING
Advertising
your EVENT at OnlyMelbourne is not only easy, it's
FREE!!
-
Apply Online..
for inclusion in the What's On calendar and newsletter!
❊ Web Links ❊
→
Newsletter | #291 | What's On this Week
→
Subscribe to OnlyMelbourne - Get your copy of What's On this Week!
→
List Your Business or Event - It's FREE!
→
Events Calendar - Find out What's On any day of the week!
→
Mobile OnlyMelbourne
→
Melbourne for Children | Kids
→
Newsletter | #290 | What's On this Week [Last Week]
❊ COVID-19 Notice ❊
Many locations have gone into lockdown as the state takes action to stop the spread of the deadly coronavirus (COVID-19).
→
Disclaimer
: Check with the operator before making plans
...
Trending HOT

Drive-In Movie Club
Drive-In Immersive Cinema Nights Are Coming to Melbourne Put together by our friends at Hot Tub Cinema, a string of family-friendly, social distancing-safe, drive-in ..

Things to see, hear & do this weekend
Make the most of your weekend in Melbourne with these fabulous events. No city does it better than Melbourne, so get out and discover the very best shows, festivals, ..
---
Update Page