Newsletter | #289 | What's On this Week
Welcome to this week's Melbourne events, exhibitions, sports and community guide for Tuesday to Monday, July 17 to 23, 2012.
This week... Emerge Festival doffs its many-feathered and multicultural hat again with its main event at Dandenong's Drum Theatre offering a day of music, food and entertainment.
And fresh on the dog-eared coattails of last week's festival of crime-writing, the Literati can continue to celebrate with the return of Mildura Writers' Festival offering a fine swag of guests that include one of Australia's most loved poets, Les Murray. The written word also gets a nod with Melbourne Rare Book Week presenting a free program of events.
Equally in line with the consumption of trees are the tissues I'm cutting a rampant swath through, what with Man-Flu season in full swing. So, forgive me if I've little say this week, as my throat's raw from coughing.
For those quibbling the point that this is written, just assume I'm one of those folk who speak out loud while typing, much like a hackneyed ventriloquist. Likewise, if you find any typos, just assume I was also drinking a glass of water.
OnlyMelbourne Welcomes
Soul Blu
, Melbourne's first ever exclusive electronic cigarette shop, will have their grand opening at their new store, located in Preston offering an alternative to smoking tobacco cigarettes.
Grand Opening:
Saturday & Sunday, July 21 & 22
OnlyMelbourne 15% Discount
A whopping
15% Discount
is available to OnlyMelbourne readers who purchase Starter Kits from Soul Blu through their online or Preston stores.
To take advantage of this great offer simply visit
www.soulblu.com
and enter the offer code:
ONLYMELB1A
when prompted.
You can also print out a coupon to use in-store by visiting the links below...
Soul Blu OnlyMelbourne Offer (pdf file)
Soul Blu OnlyMelbourne Offer (word doc)
Major Events
Mildura Writers' Festival
brings together some of the best of Australia's writers for an exciting and intimate program of workshops, lectures and discussion forums. Also showcasing local gourmet food and wine, this year's guests include Liz Moore, Evelyn Juers, Les Murray and others.
When:
Thursday to Sunday, July 19 to 22
Gertrude Street Projection Festival
turns Fitzroy's popular strip into an outdoor gallery of free projection displays with walls, windows, buildings and more brought to life. Festival highlights include a display of the sculptural work of the late Russell Gray Goodman.
When:
July 20 to 29
Emerge at Dandenong
brings the multicultural event to the Drum Theatre and surrounds with a showcase of local cultures and talents that includes two stages offering free entertainment, free drumming workshops, food, henna hand painting, lantern making and story reading.
When:
Saturday July 21
Art Exhibitions
Pretty Air and Useful Things
, held at Monash University's Caulfield Campus, presents sculptural and installation by Dan Bell, Sanne Mestrom and Alex Vivian, artists who use found, adapted and handmade materials to make reference to the human body through various forms.
When:
July 19 to September 22 - Tuesday to Saturday
Opening Function:
Saturday July 21 - 3pm to 5pm
Artists Talk:
Tuesday July 31 - 1pm to 2pm
Russell Drysdale
, one of the greatest Australian artists of the 20th century, is the focus of an exhibition at Mornington Peninsula Regional Gallery. The exhibition is the first re-assessment of Drysdale's drawings in 30 years and includes up to 40 examples drawn from his career.
When:
Until August 5
Two Generations
, showing at Melbourne International Fine Art Gallery, is a special presentation by China's iconic Red Gate Gallery, a pioneer in promoting Chinese contemporary art since 1991 and recognised as China's oldest and most respected contemporary gallery.
When:
July 20 to August 9
More Exhibitions
Expos, Launches, Open Days & Lectures
National Carpenters Day
, held at Federation Square, invites Melbourne's chippies to celebrate in style with a free brekkie and even a challenge or two. With great giveaways at the event, special guests include Hayley 'Swanny' Swanson, Holden's VE Ute driver.
When:
Friday July 20 - 6:30am to 10:30am
Melbourne Rare Book Week
, presented by Australian and New Zealand Association of Antiquarian Booksellers, offers informative and entertaining lectures, events and exhibitions celebrating books and the joy of collecting. Held at various venues, events are free to attend.
When:
July 19 to 29
Design:Made:Trade
, held at Carlton's Royal Exhibition Building, is a diverse and inspiring trade exhibition that showcases some of Australia's leading furniture, fashion and industrial design brands with over 90 exhibitors in textiles, software, lighting, landscaping and much more.
Trade Visitors Days:
Thursday & Friday, July 19 & 20
Open to Public:
Saturday & Sunday, July 21 & 22
Melbourne Tours
Colonial Tramcar Restaurant
lets you sit back and enjoy Melbourne as you dine aboard the iconic 1927 tram. With the very best of Australian wines and cuisine on offer whilst travelling through Melbourne, it's a great way to enjoy some fine food and a wonderful sightseeing tour.
More on Colonial Tramcar Restaurant
Melbourne Tours & Activities
are a great way to get out during holidays with the kids to discover some of the hidden treasures in your own city. With guided tours, ferry rides, sports events and more, there's no end of great attractions throughout Melbourne and Victoria.
Find Great Melbourne Tours & Activities Today
More Expos & Launches
|
More Open Days
|
More Tours
Performances & Theatre
Grievous Angel, The Legend of Gram Parsons
, is a compelling concert about the wild life of the original "Cosmic Cowboy". With Jordie Lane channelling Gram Parsons and Clare Reynolds in the role of Emmylou Harris, performances are held at Melbourne's Athenaeum Theatre.
When:
July 20 to 29
Romeo and Juliet
, presented by Bell Shakespeare, brings Shakespeare's tragic romance to the mid-20th Century in drought-stricken Australia. Featuring the talents of a fresh new cast and directed by Damien Ryan, it's performed at the National Theatre in St Kilda.
When:
July 23 to 27
The Mousetrap
, presented by Frankston Theatre Group, is performed to mark the 60th Anniversary of Agatha Christie's classic mystery with this production of murder and intrigue set during a blizzard. The production also celebrates the 70th anniversary of the performance group.
When:
Until July 21
Classical, Choral & Recitals
Lunchtime Organ Recitals
, held at St Michael's Uniting Church on Collins Street, feature organists from across the Globe. Free to attend, resident organist Rhys Boak, often joined by special guests, performs music from some of the greatest composers in human history.
When:
Thursday July 19 - 1pm to 1:30pm
Operaperta Duo
, an elegant duo comprised of Italian musicians soprano Elisa Ramon and Alessio Olivieri on classical guitar, will be performing at Kinross House in Toorak with a program of original songs for voice and guitar along with Venetian and Neapolitan works.
When:
Sunday July 22 - 2:30pm
Trout Quintet & Quartet for the End of Time
, performed at Melbourne Recital Centre, are two works by Schubert and Messiaen, a composer who wrote his piece while a prisoner of war. Violinist Helena Rathbone will be joined by clarinettist Paul Dean and pianist Saleem Abboud Ashkar.
When:
Sunday & Monday, July 22 & 23
Burlesque, Cabaret & Dance
The Pleasure Principle
, performed at Gasworks Arts Park, is a high octane dance experience about the search for pleasure. Presented by Ignite The Dark, the performance with some of Melbourne's finest dancers features innovative jazz choreography by Alfie Scalia and Daniel Ryan.
When:
Wednesday to Saturday, July 18 to 21
Melbourne Cabaret Festival
, held in venues that include Prahran's Chapel Off Chapel and Kew Court House, offers a program featuring over 100 performers in shows ranging from comedy and musical theatre to New York styled acts, vaudeville, edgy cabaret, queer and more.
When:
July 12 to 21
Meet Charlie
, performed by James Seamark at Northcote's Wesley Anne, returns to darken the stage with the untold story of a 1950s mad man and the people who inhabit his unravelling world. Performed for one night only, the show now presents an extended nightmare.
When:
Saturday July 21 - 8pm
More Performances & Theatre
|
More Dance & Ballet
Entertainment & Nightlife
Jason Bonham's Led Zeppelin Experience
, held at the Forum Theatre, celebrates the life and music of Jason's father, legendary Led Zeppelin drummer John Bonham. The awe-inspiring multimedia concert also features spectacular lighting and historical video footage.
When:
Thursday July 19
Mikelangelo & the Tin Star
will perform a farewell concert at the The Regal Ballroom in Northcote before Mikelangelo heads to the UK for the upcoming Edinburgh festival. Performing a sneak peek of soon to be recorded material, they're joined by St Clare and The ReChords.
When:
Friday July 20 - 8pm
The Shins
, the Portland based five piece, will be performing at Festival Hall as part of their current tour held to celebrate the release of their latest album, Port Of Morrow, which was five years in the making. Supporting them on tour are Melbourne's own quartet, Husky.
When:
Monday July 23 - 7pm
|
Book Now
Comedy & Magic
Eat Pray Laugh - Barry Humphries' Farewell Tour
, held at Her Majesty's Theatre, brings to the stage our Australia's most iconic performer, satirist, artist and comedian as he takes his final bow along with celebrated alter egos Dame Edna Everage and the Honorable Sir Les Patterson.
When:
July 19 to August 4
Checkpoint Charlie Comedy
, one of Melbourne's best comedy rooms held at Eurotrash Bar, presents some of Melbourne's boldest and most exciting new up-and-comers before testing your continence with some of Australia's best known established comedians.
When:
Wednesday July 18 - 7:30pm
The Big HOO-HAA!
is one of Melbourne's most successful improvised comedy shows held at Melbourne's Portland Hotel where each week two teams, the Hearts and the Bones, battle it out against each other armed with only the suggestions that the audience gives them.
When:
Thursday July 19 - 8pm
Cinema
Comeback
, a colourfully quirky new short film by Bernadette Keys, will premiere at Melbourne's Loop Bar with a free screening. Produced entirely in Melbourne, the film examines the fickle nature of fame in the music industry and features Steve Kilbey from the band, The Church.
When:
Thursday July 19 - 8:30pm
Reel Action Whitehorse Youth Film Festival
, held at Box Hill Community Arts Centre, presents free screenings of the top films submitted by budding young film makers aged between 10 and 25 years who were asked to produce a short film that expressed their views of the world.
When:
Friday July 20 - 6pm to 8pm
Underground Cinema
present cinematic events where guests have no idea of the film they're watching, using clues and props at the venue to guess what will be screening. With their next event carrying the theme of Hope, ticket holders will receive venue details by SMS.
When:
Saturday & Sunday, July 21 & 22
More Live Gigs
|
More Comedy & Magic
|
More Cinema
Melbourne For Kids
Ta-Da!!! Shooting Stars Kids Music Program
, held at Elwood's St Kilda Neighbourhood Learning Centre, offers a fun and educational music experience for children aged six months to five years of age, teaching them elementary skills while also having great fun.
When:
Starts Thursday July 19 - Bookings Required
Docklands Winter Fireworks
, held to celebrate Winter, presents free fireworks every Friday in July. With the chance to watch the sky come alive, Waterfront City will be one of the best vantage points to watch spectacular displays that are programmed to music with special themes.
When:
Fridays in July - 7pm
Game Masters
, showing at ACMI Cinema, celebrates video games gaming with a showcase of over 125 playable games. Featuring some of the most groundbreaking games made across arcades, consoles, PC and mobile platforms, there's also artwork, interactive displays and more.
When:
Until October 28
Circus
Silvers Grand Magic Circus
will be appearing under the Big Top at Airport West. Established in 1976, the circus offers a great show for people of all ages with performers including everything from jugglers and clowns to acrobats, international performers and more.
Airport West:
Until August 5 - Various Dates & Times
Lennon Bros Circus
, appearing in Cranbourne, is Australia's oldest touring circus, having started as a Buckjump show. With big cats and other animals, audiences are captivated by the antics of the clowns and enthralled by jugglers, aerialists and the daring wheel of death.
Cranbourne:
Until August 12 - Various Dates & Times
Circus Latino
, appearing in Sunshine, is a dynamic and exciting show which aims to thrill and captivate audiences of all ages. Featuring talented performers from Argentina and Australia, you will be amazed at daring aerial acts, fire tricks, hoops performances and their hilarious clown.
Sunshine:
June 29 to July 21 - Various Dates & Times
More Children's Events
|
More Circus
Markets, Fetes and Fairs
Playing Card Collectors Fair
offers unique displays of rare and novel cards for both serious collectors and the curious. Presented by the Australian Playing Card Collectors' Society, which was first formed in 1979, the fair is held at Saint Mary's Church Hall, located in Caulfield.
When:
Saturday July 21 - 11:30am to 4:30pm
Melbourne Market Guide
View MARKETS calendar
to make the most of the rare sunny days (it's a coin toss, isn't it!) and head to one of Melbourne's many excellent markets for a bargain!

A growing number of food, produce and even wine markets are springing up around the suburbs.
Fetes Fairs & Shows
Art & Craft Markets
Food & Produce Markets
Swap Meets
Garage Sales
Wining & Dining
Le Tour De France
, a special series of menus on offer at Melbourne's Mr Mason, invites diners to journey through the tastiest regions of France. Presented each Saturday evening, the region-inspired dinner menus conclude with the regions of Provenšal and Languedoc-Roussillon.
When:
Saturdays Until July 21
Yarra Valley Wine Experience
takes in some of Victoria's best wineries with tutored tastings at 4 premium wineries, a superb winery restaurant lunch and finishing the day at the home of Australia's No.1 bubbly, Domaine Chandon, to enjoy gourmet platters and a glass of sparkling.
Make a Booking Today
bookarestaurant.com
bookarestaurant.com
is the easiest way to book a restaurant online. With the choice to search by cuisine and location, you can find great dining offers with some of Melbourne's finest restaurants. Bookings are free and can be made online at any time of the day.
Book a Restaurant Today
Sporting Events
IASbet
, Australia's premier online betting agency, offers better odds for Horse Racing and Sports Betting both here and overseas. An easy way to take a punt on any of the many races over the long weekend, you can even receive $100 in FREE bets when you join IASbet online.
Join IASbet for $100 in FREE Bets - Learn More
Australian Rules Football
AFL Premiership | Round 17
Geelong V Essendon
Friday July 20, 7:50pm - Marvel Stadium
Collingwood V Hawthorn
Saturday July 21, 1:45pm - MCG - Melbourne
Western Bulldogs V Carlton
Saturday July 21, 7:40pm - Marvel Stadium
Richmond V North Melbourne
Sunday July 22, 3:15pm - MCG - Melbourne
Netball
ANZ Championships | Grand Final
Melbourne Vixens v Waikato BOP Magic
Sunday July 22 - 2:30pm
Hisense Arena, Melbourne
Roller Derby
Victorian Roller Derby | Bout 5
Dolls of Hazzard vs Dead Ringer Rosies
Toxic Avengers vs Rock Mobsters
Melbourne Showgrounds
When:
Saturday July 21 - Doors Open 4:45pm
More Sports Events
|
More Motor Sports & Auto Events
Let Melbourne Know...
Advertise Your School Fete, Fair or Carnival FREE!
Everyone wants to support their local school by going to their annual fundraiser. Last year we promoted a whopping 1,200 school events. So, make sure you let your school organizers know they can list their fete, fair or carnival for
FREE @ OnlyMelbourne!
Add Your Event for FREE Today!!
Trivia & Humour
Shaggy Dog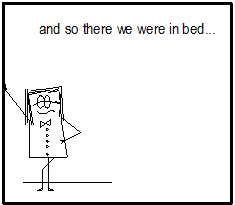 Shaggy Dog by Deej
-
Click Here to find what happens!
She Wasn't Such A Diva..
Dame Nellie Melba, born in 1861 at "Doonside"in Richmond Victoria, was originally named
Helen Porter Mitchell
. Although she found success overseas, she still carried a deep love and admiration for her homeland and also Melbourne.
The name of Melba, which is now synonymous with opera the world over, was chosen as a condensed version of Melbourne.
More about Dame Nellie Melba..
|
Read Melbourne Trivia...
WHAT'S ON CALENDAR
OnlyMelbourne's Calendar
allows you to select any day of the year to view everything (everything!!!) on that day in an easy to read, printable display.
-:- View
What's On Calendar
-:- View
Markets Only Calendar
WHAT'S ON RSS FEEDS
We have a range of
RSS Feeds
.
NEWSLETTER
What's On this Week
is an email overview and reminder of the (too many to mention) events happening this week in Melbourne.
Get your copy
of What's On this Week!
FREE ADVERTISING
Advertising
your EVENT at OnlyMelbourne is not only easy, it's
FREE!!
-
Apply Online..
for inclusion in the What's On calendar and newsletter!
❊ Web Links ❊
→
Newsletter | #289 | What's On this Week
→
Subscribe to OnlyMelbourne - Get your copy of What's On this Week!
→
List Your Business or Event - It's FREE!
→
Events Calendar - Find out What's On any day of the week!
→
Mobile OnlyMelbourne
→
Melbourne for Children | Kids
→
Newsletter | #288 | What's On this Week [Last Week]
→
Disclaimer
: Check with the venue before making plans
...
Trending HOT

Drive-In Movie Club
Drive-In Immersive Cinema Nights Are Coming to Melbourne Put together by our friends at Hot Tub Cinema, a string of family-friendly, social distancing-safe, drive-in ..

Things to see, hear & do this weekend
Make the most of your weekend in Melbourne with these fabulous events. No city does it better than Melbourne, so get out and discover the very best shows, festivals, ..
---
Update Page