Newsletter | #288 | What's On this Week
Welcome to this week's Melbourne events, exhibitions, sports and community guide for Tuesday to Monday, July 10 to 16, 2012.
This week... The Crime & Justice Festival returns for a weekend-long judicial inquiry into the art of crime writing and more with enough guest speakers and seminars to put a smile on Angela Lansbury's face and an eager tap to her typewriter.
The ongoing Australian Tap Dance Festival has to shuffle its soft-shoes aside to share the stage with the Melbourne Cabaret Festival, while those fond of a true soiree can celebrate Bastille Day with a range of French themed events including a special discount day at the National Gallery of Victoria.
And speaking of great offers, we're also offering the chance to snatch up one of 5 Double Passes to the ongoing Melbourne Winter Festival.
For those like myself who are as graceful as an elephant buttering a button, if you fail to skate in fast enough, don't despair... we also have a very special offer with half-price entry for OnlyMelbourne readers.
Giveaways
Melbourne Winter Festival | WIN a Family Pass!!
Melbourne Winter Festival
, held outside St Kilda Sea Baths, offers the joys of an authentic European winter with spectacular live music performances along with kids' activities, a showcase of foods and drinks, a huge outdoor ice skating rink and many more attractions.
When:
Until July 15
Win a Double Pass!!!
OnlyMelbourne has
Five Double Passes
to give away to attend the Melbourne Winter Festival.
To go into the draw to win one of the Double Passes, simply email your name, address and contact details with "Melbourne Winter Festival Giveaway"as the subject line.
To email your entry
--->
Click Here to Enter Competition
Note:
Only Winners will be notified.
50% Discount Offer!!!
Melbourne Winter Festival has also partnered with OnlyMelbourne to offer a fantastic 50% discount on ticket price and also skate hire.
To Learn More Visit Here -->
Melbourne Winter Festival
Major Events
Crime & Justice Festival
, held at Abbotsford Convent, brings together the public, writers, social commentators, judicial luminaries and legal professionals. Held to celebrate writing in the fields of justice and human rights, it also features guest writers of crime fiction.
When:
Friday to Sunday, July 13 to 15
Bayside Literary Festival
, held at various venues, presents a diverse range of events such as author panels, workshops, community and poetry events, exhibitions and more. With something for everyone for everyone, highlights include The History of Australian Wine Long Lunch.
When:
Until July 15
Melbourne Magic Festival
, held at Northcote Town Hall, is the biggest gathering of magicians in Australia with a program that this year boasts over 100 performances of shows tailored for kids, families and adults along with magic classes and workshops for children.
When:
July 2 to 14
School Holiday Guide
Check out our
School Holiday Guide
for ideas on what to do with the kids during Winter Holidays running from June 29 to July 15. The guide offers some of the best things to do over the holiday period for the young and young at heart, with events, workshops, holiday programs and more.. all in marvellous Melbourne!
View School Holiday Guide
Giants at Melbourne Aquarium
offers big fun during holidays with the chance to learn all about the biggest fish in Australia's oceans and come face to face with reef fish bigger than sharks. There'll also be special presentations along with dive feeds and kids art and craft activities.
When:
Opens June 30
|
Book Online
Art Exhibitions
Bastille Day Celebrations at the NGV
will offer visitors $10 entry to Napoleon: Revolution to Empire, a panoramic exhibition of French art, culture and life. On offer from 5pm to midnight, the evening also offering free live entertainment, tours, talks and family friendly activities.
When:
Saturday July 14 - 5pm to Midnight - Bookings Advised
Also See:
Bastille Day Arty Aperitif - Friday July 13
NosferARTu
, showing at Melbourne's 1000 Pound Bend, pays homage to the days of Hammer House of Horror and classic monster-flicks with paintings by Steph Hall of notable characters such as Bela Lugosi's Dracula, Janet Leigh in the shower and Boris Karloff's Frankenstein.
When:
July 12 to 17
Opening Night:
Thursday July 12 - 6pm to 9pm
Free Movie Night:
Sunday July 15 - 7pm
They Came My Way
, showing at Montsalvat in Eltham, is an exhibition by Barbara Hauser featuring a selection of works painted over the last 15 years. Her portraits reveal people she's met on travels through LA, the African desert, homeless shelters in Munich and in Thailand.
When:
Until July 29
More Exhibitions
Expos, Launches, Open Days & Lectures
Health & Wellbeing Expo
, held at Federation Square, is a free event with state of the art displays, interactive stalls and exclusive discounts on some of the leading running shoe, apparel, accessory and nutrition brands. It's held as part of the charitable event, The Age Run Melbourne.
When:
Thursday to Saturday - July 12 to 14
Also See:
Age Run Melbourne - Sunday July 15
Wholistic Festival of Life Expo
is a chance to meet up to 50 Exhibitors offering Crystals, Tarot and Angel Card readings, Aura Photography and workshops. Appearing in Preston, the expo also allows visitors to be pampered with Reiki, Bowen, Shiatsu and much more.
When:
Sunday July 15 - 10am to 5pm
Women of Wool
, held at the Bendigo Showgrounds along with other locations around Bendigo, celebrates the women who grow and work with one of the world's most beautiful natural fibres. Highlights include parades of high fashion and wearable art, a retail showcase and more.
When:
July 2 to 22
Melbourne Tours
Colonial Tramcar Restaurant
lets you sit back and enjoy Melbourne as you dine aboard the iconic 1927 tram. With the very best of Australian wines and cuisine on offer whilst travelling through Melbourne, it's a great way to enjoy some fine food and a wonderful sightseeing tour.
More on Colonial Tramcar Restaurant
Melbourne Tours & Activities
are a great way to get out during holidays with the kids to discover some of the hidden treasures in your own city. With guided tours, ferry rides, sports events and more, there's no end of great attractions throughout Melbourne and Victoria.
Find Great Melbourne Tours & Activities Today
More Expos & Launches
|
More Open Days
|
More Tours
Performances & Theatre
The Producers
, presented by The Production Company with performances held at Melbourne's Arts Centre, stars Christie Whelan, Wayne Scott Kermond and Mitchell Butel in the popular Broadway hit that's renowned for its lavish wit and catchy songs.
When:
Until July 15
Into the Woods
, presented by Waterdale Players, is Stephen Sondheim's musical adaptation of James Lapine`s book. Blending classic tales such as Cinderella into a darkly witty exploration of what happens beyond the happily ever after, it plays at Bundoora's Rivergum Theatre.
When:
Thursday to Saturday, July 12 to 14
Diving For Pearls
, performed at the Clocktower Centre in Moonee Ponds, is a play by Katherine Thomson, which examines the moment Australia joined the vast world of globalised economics in the 1980s and the consequences for the lives of working men and women.
When:
Friday & Saturday, July 13 & 14
Classical, Choral & Recitals
Brahms Requiem
, presented by Melbourne Intervarsity Choral Festival, is a performance held at Melbourne High School's Memorial Hall in South Yarra. Featuring Hannah Dahlenburg and Matthew Thomas, the concert includes Matthew Orlovich's commissioned work, Dreams.
When:
Saturday July 14 - 7:30pm
Cosi Fan Tutte
, Mozart's comic masterpiece, will be performed by Melbourne Opera at The Athenaeum Theatre. Much loved by fans across the world, the production features a superb cast with leading director Suzanne Chaundy setting the traditional story in 1960s Melbourne
When:
Until July 18 - Various Dates
Burlesque, Cabaret & Dance
Melbourne Cabaret Festival
, held in venues that include Prahran's Chapel Off Chapel and Kew Court House, offers a program featuring over 100 performers in shows ranging from comedy and musical theatre to New York styled acts, vaudeville, edgy cabaret, queer and more.
When:
July 12 to 21
Also See:
Opening Night Gala - Thursday July 12
Brecht: Bilbao and Beyond
, held at Chapel Off Chapel in Prahran, combines the seasoned talents of international performer Chuck Mallett and Australia's own John Muirhead in an evocation of the life of German playwright, Bertolt Brecht, using his songs, poems, stories, and plays.
When:
Friday to Sunday, July 13 to 15
Australian Tap Dance Festival
, held at its hub of The Space Dance & Arts Centre in Prahran, is the only event of its kind in Australasia, attracting participants from overseas and interstate with a program that includes Masterclasses, a Jam Night, dance contests, workshops and more.
When:
July 9 to 15
More Performances & Theatre
|
More Dance & Ballet
Entertainment & Nightlife
Ultrafox
, formed by well-known Melbourne musician Peter Baylor, will perform at Melbourne's City Library as part of their Acoustica concert series. Specialising in the gypsy jazz music of pre-war Paris, the band presents an eclectic mix of swing jazz and European guitar traditions.
When:
Thursday July 12 - 6pm to 7pm
The Tea Party
, renowned for their fusion of powerful blues, rock and Middle-Eastern influences with 12 string guitars and exotic instruments such as sitars and harmoniums, will be appearing at St Kilda's Palais Theatre as part of what will be their first Australian tour in 8 years.
When:
Saturday July 14
Elliot The Bull
, a four piece group from the Central Coast of NSW, will be performing at Prahran's Revolver Upstairs as part of their Paint the Sky tour. A melting pot of muses, their musical diversity presents an honest reflection of each individual member's influences.
When:
Saturday July 14
Comedy & Magic
Akmal
, an icon of Australian comedy with his appearances on shows that include Good News Week and Thank God You're here, will be performing for one night only when he brings his uniquely quirky and witty observations to the stage of the Wonderland Spiegeltent in Docklands.
When:
Saturday July 14 - 7:30pm
Flight of The Conchords
, one of Australia's favourite comedy musical acts with a career spanning almost fifteen years and their cult-hit TV series, will perform at Melbourne's Rod Laver Arena when Bret and Jemaine bring their witty banter and catchy melodies to the stage.
When:
Sunday July 15
Comedy at Spleen
presents an eclectic mix of comedy with some of the best of Melbourne's comedy scene taking to the stage each week. With free entry, the ever changing line-up features established personalities and legends along with the hottest new performers.
When:
Monday July 16 - 8:30pm
Cinema
Big Slide Show
, presented by Melbourne Underground Film Festival, is a performance in two parts by actor/filmmaker Crispin Hellion Glover. Held at Westgarth's Palace Cinema, Glover's dramatic narrations will be followed by screenings of his ground breaking and controversial films.
When:
Friday & Saturday, July 13 & 14
Spanish Film Festival
offers a fantastic program of films screening at South Yarra's Palace Cinema Como and Melbourne's Kino Cinema. With a spectacular variety of new films from well-known directors there are also impressive debut features from newcomers.
When:
July 5 to 15
More Live Gigs
|
More Comedy & Magic
|
More Cinema
Melbourne For Kids
Happy Birthday Peter Rabbit
is a mischievous musical that celebrates the 110th anniversary of Beatrix Potter's beloved classic about the world's most loveable bunny. Featuring an original score by Mark Jones, it's performed at Karralyka Centre in Ringwood East.
When:
Friday July 13 - 9:30am & 11:30am
Preston Performance:
Saturday July 14 - 11am
Shadow Play
, appearing at Melbourne's Chinese Museum, presents a rare collection of beautifully hand crafted shadow puppets used in Chinese shadow theatre from Shaanxi province, offering an insight into skills which have been passed on from generation to generation.
When:
Until July 15
Circus
Circus Oz - From The Ground Up
is the new ridiculous debacle that features power-packed aerialists, knockabout jugglers and live wire musicians, all acrobatically suspended in disbelief. Irreverent, beautiful and spectacular, it's held Under the Big Top at Birrarung Marr.
When:
Until July 15
Silvers Grand Magic Circus
will be appearing under the Big Top at Caulfield Racecourse. Established in 1976, the circus offers a great show for people of all ages with performers including everything from jugglers and clowns to acrobats, international performers and more.
Caulfield Racecourse:
Until July 15 - Various Dates & Times
Lennon Bros Circus
, appearing in Dingley Village, is Australia's oldest touring circus, having started as a Buckjump show. With big cats and other animals, audiences are captivated by the antics of the clowns and enthralled by jugglers, aerialists and the daring wheel of death.
Dingley Village:
Until July 15 - Various Dates & Times
Circus Latino
, appearing in Sunshine, is a dynamic and exciting show which aims to thrill and captivate audiences of all ages. Featuring talented performers from Argentina and Australia, you will be amazed at daring aerial acts, fire tricks, hoops performances and their hilarious clown.
Sunshine:
June 29 to July 21 - Various Dates & Times
More Children's Events
|
More Circus
Markets, Fetes and Fairs
Hoppers Crossing Antiques & Collectables Fair
, held at Williamstown Town Hall, is the major fundraiser of Rotary Club of Hoppers Crossing, offering fantastic items with many respected dealers holding stalls that feature a wide range of antiques and collectable items.
When:
Friday to Sunday, July 13 to 15
Miniatures & Dollhouse Fair & Exhibition
, held at Mount Waverley's Community Centre, is the Victorian Association of Miniature Enthusiasts' annual show when clubs and individual members present stunning displays of miniature figurines, dollhouses, furniture and more.
When:
Saturday & Sunday, July 14 & 15
Melbourne Market Guide
View MARKETS calendar
to make the most of the rare sunny days (it's a coin toss, isn't it!) and head to one of Melbourne's many excellent markets for a bargain!

A growing number of food, produce and even wine markets are springing up around the suburbs.
Fetes Fairs & Shows
Art & Craft Markets
Food & Produce Markets
Swap Meets
Garage Sales
Wining & Dining
Bastille Day at Kellybrook Winery
in Wonga Park celebrates the French national day in their vineyard setting with a wonderful menu inspired by regional cooking from the south west of France. There will also be live music from Ced le Meledo, French trivia, prizes and more.
When:
Saturday July 14 - Bookings Advised
Bastille Day at Waratah Lodge
, 2 hours from Melbourne overlooking Waratah Bay and Wilsons Prom, offers delicious French food and a fabulous French music performance by George Gabriel in an evening of fun and celebration with prizes for best costume on the night.
When:
Saturday July 14 - Bookings Advised
Le Tour De France
, a special series of menus on offer at Melbourne's Mr Mason, invites diners to journey through the tastiest regions of France. Presented each Saturday evening, the region-inspired dinner menus conclude with the regions of Provenšal and Languedoc-Roussillon.
When:
Saturdays Until July 21
Bastille Day Banquet:
Saturday July 14
Yarra Valley Wine Experience
takes in some of Victoria's best wineries with tutored tastings at 4 premium wineries, a superb winery restaurant lunch and finishing the day at the home of Australia's No.1 bubbly, Domaine Chandon, to enjoy gourmet platters and a glass of sparkling.
Make a Booking Today
bookarestaurant.com
bookarestaurant.com
is the easiest way to book a restaurant online. With the choice to search by cuisine and location, you can find great dining offers with some of Melbourne's finest restaurants. Bookings are free and can be made online at any time of the day.
Book a Restaurant Today
Sporting Events
IASbet
, Australia's premier online betting agency, offers better odds for Horse Racing and Sports Betting both here and overseas. An easy way to take a punt on any of the many races over the long weekend, you can even receive $100 in FREE bets when you join IASbet online.
Join IASbet for $100 in FREE Bets - Learn More
Australian Rules Football
AFL Premiership | Round 16
North Melbourne V Carlton
Friday July 13, 7:50pm - Marvel Stadium
Melbourne V Freemantle
Saturday July 14, 1:45pm - Marvel Stadium
Geelong V Collingwood
Saturday July 14, 7:40pm - MCG - Melbourne
Western Bulldogs V Hawthorn
Sunday July 15, 3:15pm - Marvel Stadium
Snooker
Australian Snooker Goldfields Open
features the top 16 world ranked players plus 16 qualifiers along with the lowest 2 qualifiers playing the 2 Australian Wild Card entrants. The latest addition to Victoria's world-class events calendar, it takes place at Bendigo Stadium.
When:
July 9 to 15
Wrestling
Ballroom Brawl
returns to Thornbury Theatre when Melbourne City Wrestling presents their no holds barred midyear bout with MCW favourites joined by South Australia's Riot City Wrestling in a night that will see RCW's Mimic going head to head against MCW Champion, Matt Silva.
When:
Saturday July 14
More Sports Events
|
More Motor Sports & Auto Events
Let Melbourne Know...
Advertise Your School Fete, Fair or Carnival FREE!
Everyone wants to support their local school by going to their annual fundraiser. Last year we promoted a whopping 1,200 school events. So, make sure you let your school organizers know they can list their fete, fair or carnival for
FREE @ OnlyMelbourne!
Add Your Event for FREE Today!!
Trivia & Humour
Shaggy Dog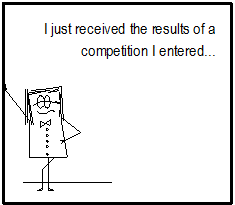 Shaggy Dog by Deej
-
Click Here to find what happens!
By Hook or by Crook
In Melbourne, the hook turn is known as an automotive scourge to both locals and tourists alike, with many punters salivating at the thought of reverse parking with an irate monkey in their lap as a much easier alternative.
Although the Hook Turn is common in many other cities, such as Adelaide in Australia and overseas cities that include North-eastern Illinois, Beijing and Germany, Melbourne has its own special affinity (for good or bad) with the Hook Turn due to the abundance of trams we have, which make Hook Turns a much slighted necessity.
Read more about the Hook Turn
|
Read Melbourne Trivia...
WHAT'S ON CALENDAR
OnlyMelbourne's Calendar
allows you to select any day of the year to view everything (everything!!!) on that day in an easy to read, printable display.
-:- View
What's On Calendar
-:- View
Markets Only Calendar
WHAT'S ON RSS FEEDS
We have a range of
RSS Feeds
.
NEWSLETTER
What's On this Week
is an email overview and reminder of the (too many to mention) events happening this week in Melbourne.
Get your copy
of What's On this Week!
FREE ADVERTISING
Advertising
your EVENT at OnlyMelbourne is not only easy, it's
FREE!!
-
Apply Online..
for inclusion in the What's On calendar and newsletter!
❊ Web Links ❊
→
Newsletter | #288 | What's On this Week
→
Subscribe to OnlyMelbourne - Get your copy of What's On this Week!
→
List Your Business or Event - It's FREE!
→
Events Calendar - Find out What's On any day of the week!
→
Mobile OnlyMelbourne
→
Melbourne for Children | Kids
→
Newsletter | #287 | What's On this Week [Last Week]
❊ COVID-19 Notice ❊
Many locations have gone into lockdown as the state takes action to stop the spread of the deadly coronavirus (COVID-19).
→
Disclaimer
: Check with the operator before making plans
...
Trending HOT

Drive-In Movie Club
Drive-In Immersive Cinema Nights Are Coming to Melbourne Put together by our friends at Hot Tub Cinema, a string of family-friendly, social distancing-safe, drive-in ..

Things to see, hear & do this weekend
Make the most of your weekend in Melbourne with these fabulous events. No city does it better than Melbourne, so get out and discover the very best shows, festivals, ..
---
Update Page