Newsletter | #314 | What's On this Week
Welcome to this week's Melbourne events, exhibitions, sports and community guide for Tuesday to Monday, January 8 to 14, 2013.
This week... As the post-New Year confetti starts to settle, things are starting to look a lot more colourful with the return of Midsumma Festival's enormous range of events that include art exhibitions, theatre, club nights and more celebrating Melbourne's gay and lesbian community.
Foodies of the sea-faring variety are in for a treat with Portarlington's Mussel Festival also making a return, while further inland for those who lack sea-legs there's the Red Hill Country Music Festival.
There's also the return of the usual suspects as we get into the full swing of Summer with many free concert programs, one of which is the popular Fed Square Live series, along with the bouncing of balls as Melbourne gears up for Tennis season.
On a personal note, with the seasonal lull now declining, my attentions have steered to lulls of my own, having recently found an App that records my nocturnal mutterings.
Being a notorious sleep-talker and just as notorious for fondly sleeping, I've had a lot of ribbing from my nearest and dearest after I was heard to declare how tired I was at 4am - while already asleep, that is.
I'd have bluffed about having been awake at the time, but it loses all credibility when it's preceded by a two-minute impression of Beaker from the Muppet Show.
OnlyMelbourne Welcomes
Share the Spirit Festival
, held at Treasury Gardens in East Melbourne, is a free festival that recognises and honours the original occupants of this country with a great line-up of performers. The event also includes community market stalls, workshops and children's activities.
When:
January 26 - 1pm to 7pm
Major Events
Midsumma Festival
celebrates Gay and Lesbian culture at various venues in Melbourne with queer-centric and queer friendly performances and entertainment including special performances, cabaret, art exhibitions, community events and much more in its extensive program.
When:
January 13 to February 3
Midsumma Carnival:
Sunday January 13
Pride March:
Sunday February 3
Red Hill Country Music Festival
, held at the Showgrounds on Arthurs Seat Road, presents a wide range of country music with country rock, bluegrass and honky tonk. Offering great entertainment for the whole family, it includes car displays, children's rides and more.
When:
Sunday January 13 - Gates Open 9am
Portarlington Mussel Festival
showcases local food and the coastal town's mussel farming with a range of events that include mussel farm tours, live music and many other activities for all the family such as muscle car displays, kids' activities, exhibitions and more.
When:
Saturday January 12
Bass Coast Agricultural Show
, held at Wonthaggi Recreation Reserve, offers great fun for people of all ages with a program of events, displays, rides and performances. With roving entertainment and music, there's also horse events held at the ◦Holden Equestrian arena.
When:
Saturday January 12
Girgarre Moosic Muster
, held in the small township of Girgarre between Echuca and Shepparton, offers a great program of bluegrass, folk, country, pop, gospel and contemporary acoustic music along with a farmers market, children's activities, workshops and more.
When:
Friday to Sunday, January 11 to 13
Lavender Harvest Festival
, held at Lavandula Swiss Italian Farm in Shepherds Flat, celebrates the crop harvest and the history of the scenic farm with special days of music with special guest performances, along with food, wine and tours of their 1860's stone farmhouse.
When:
Sundays, January 6 & 13
School Holiday Guide
Check out our
School Holiday Guide
for the latest on what to do with the kids during Summer Holidays. The holiday guide offers a great range of activities for the young and young at heart, with events, tours, workshops, concerts and holiday programs.. all in marvellous Melbourne!
School Holiday Guide - Dec 21 to Jan 29
Art Exhibitions
Fashion Meets Fiction
, held at Upwey's Burrinja Cultural Centre, is an exhibition of costumes from the renowned Darnell Collection, embodying the fashion of such favourite fictional characters as Scarlett O'Hara, Holly Golightly, Phryne Fisher and Carrie Bradshaw.
When:
Until February 17 - Closed Mondays
Enchanted Dome: the Library and imagination
celebrates the forthcoming 100th anniversary of a Melbourne icon, the State Library's domed La Trobe Reading Room. The exhibition features eclectic representations of the dome captured in art and literature from the 1950s to today.
When:
Until July 14
EPIC! 100 years of film & the Bible
, held at the Jewish Museum of Australia in St Kilda, explores the fascination that filmmakers from all over the world have had with the Bible by showcasing rare vintage movie posters along with movie stills, lobby cards and costumes.
When:
Until February 3
More Exhibitions
Expos, Launches, Open Days & Lectures
Sugarpova's Launch
, held at Southbank's Crown Riverwalk, is a chance to meet international tennis sensation Maria Sharapova who will be introducing her new lolly brand of sweets along with signing autographs and meeting with the public on the day.
When:
Friday January 11 - 2pm
Patchwork & Art Expo
, held at St Peters Anglican Church in Shoreham, is a quilt and craft exhibition where local quilters and artists will be represented. Along with devonshire tea available, there'll also be patchwork and craft supply stalls and craft demonstrations.
When:
Wednesday to Friday, January 9 to 11
Melbourne Tours
Melbourne Tours & Activities
are a great way to take Dad out on the town to discover some of the hidden treasures in your own city. With guided tours, winery excursions, sports events and more, there's no end of great attractions throughout Melbourne and Victoria.
Find Melbourne Tours & Activities
You Can Help
There are many social causes that are relevant to people from all walks of life, many of which rely on public support to better the community or assist those who are less fortunate or to benefit others. This week we ask you to consider the following...
No Tan Jan
, an initiative of The Warwick Foundation, Australia's only organisation focused on supporting 18 to 40 year olds with cancer, is all about ditching the solarium and sunbaking to embrace a fake tan in January and also raise funds to assist young adults with cancer.
When:
Held Throughout January
More Expos & Launches
|
More Open Days
|
More Tours
Performances & Theatre
Jersey Boys
, held at the Princess Theatre, charts the story of Frankie Valli and The Four Seasons as the Broadway hit play takes a nostalgic look at how four blue-collar kids became one of the great music successes while showcasing the songs they became famous for.
When:
January 10 to February 10
Songs for Nobodies
returns to Melbourne's Arts Centre with the hit show featuring songstress, Bernadette Robinson as she portrays five anonymous women whose brushes with fame had a profound effect on their lives, interleaved with the songs that gave them heart.
When:
January 2 to 13
Romeo & Juliet
, performed at Melbourne's Royal Botanic Gardens by The Australian Shakespeare Company, features a cast of some of Australia's most talented rising stars in a production that explores the rhythms of Shakespeare's much-loved poetic text vocally and musically.
When:
Until March 9 - Various Times & Dates
Burlesque, Cabaret & Dance
Psycho Beach Party
, held at St Kilda's Theatre Works, is Charles Busch's off-kilter tale of Chicklet, a Gidget-esque nerd with a dream to surf and a string of fatalities in her wake in a B-Grade Horror with a cross-gendered cast, sixties surf rock and an appreciation of the perverse.
When:
January 11 to 19
Moulin Beige
, held at Burlesque Bar in Fitzroy, presents outstanding comedy cabaret with comic accordionist Liz Skitch on stage as your hostess with the mostess as she presents a fabulous collection of some of Melbourne's finest comedians and vaudeville performers.
When:
Thursdays Until January 17
Bohemia Cabaret Club
, located in South Melbourne, caters to every taste with weekly cabaret and burlesque shows presenting everything from the sublime to the ridiculous and the base to the refined with shows that celebrate laughter, horror, joy and tears, sin and sensuality.
When:
Wednesdays to Sundays
More Performances & Theatre
|
More Dance & Ballet
Entertainment & Nightlife
Eagle and the Worm
, of triple j Unearthed fame with their pop/roots style, will perform at Federation Square with Oscar + Martin as part of Fed Square Live, a series of free concerts presented by The Push with a great line up of Australia's top independent acts and emerging talent.
When:
Thursday January 10 - 6pm
Peter Murphy
, former frontman of Bauhaus, one of the most iconic bands of the Gothic Rock subculture in the 80's, will perform at Richmond's Corner Hotel. Appearing for the first time ever in Australia, Murphy will be performing solo material along with Bauhaus classics.
When:
Friday January 11 - 8:30pm
Cape n Cowl
, held at Revolt ArtSpace in Kensington, invites you to an epic battle between Superheros and Supervillains. With Nerf ammo provided on the night (BYO Nerf guns optional) costumed punters will be treated to marksmanship competitions, dancing, drinking and more.
When:
Saturday January 12 - 6pm to Late
Cinema
Bad Behaviour
, a locally made feature film starring John Jarrat, Roger Ward and Jean Kittson, will screen at Carlton's Cinema Nova. Set in a scenic coastal town, the arrival of two psychopathic siblings brings with them the fierce predator and debt collector who tails them.
When:
Sunday January 13 - 6:30pm
The Shadow Electric
, a large scale independent open-air cinema, is held within the beautiful grounds of the Abbotsford Convent. Along with screenings of quality films, current hits, cult favourites and Australian cinema, there's also a licensed bar and food available.
When:
Until March 30 - Thursday to Sunday
Beg, Scream & Shout Film Festival:
January 27
Rooftop Cinema
flickers into action with film screenings of everything from cult favourites to new releases and documentaries, literally offering the height of entertainment with screenings held on the rooftop of Swanston Street's Curtin House along with the rooftop bar.
When:
Until January 30 - Various Dates
Ford Focus Moonlight Cinema
, held at Melbourne's Royal Botanic Gardens, offers a program of new releases, classics, contemporary and children's films. A great way to spend a night out with friends and family, you can bring your own picnic or purchase food while there.
When:
Until March 31 - Various Dates
Comedy & Magic
Checkpoint Charlie Comedy
, one of Melbourne's best comedy rooms held at Eurotrash Bar, presents some of Melbourne's boldest and most exciting new up-and-comers before testing your continence with some of Australia's best known established comedians.
When:
Wednesday January 9 - 7:30pm
Comedy Night @ The Felix Bar
in St Kilda presents the hottest comic talent from both Melbourne and afar. This week, the headline act will be special guest Randy, joined by Michael Chamberlin, Justin Hamilton, Karl Woodberrry, Ciaran Lyons and Cam Marshall.
When:
Wednesday January 9 - 8:30pm
Comedy at Spleen
presents an eclectic mix of comedy with some of the best of Melbourne's comedy scene taking to the stage each week. With free entry, the ever changing line-up features established personalities and legends along with the hottest new performers.
When:
Monday January 14 - 8:30pm
More Live Gigs
|
More Comedy & Magic
|
More Cinema
Melbourne For Kids
Giggle and Hoot and Friends
, a live performance held at Arts Centre Melbourne, brings to the stage Jimmy Giggle, Hoot the Owl and their best owl pal Hootabelle in a Giggle-liscious stage spectacular that includes guests from Bananas In Pyjamas, LazyTown and Postman Pat.
When:
Until January 18 - Various Dates
Caribbean Pirates
brings a swashbuckling adventure to life on the Polly Woodside as some of the most famous and colourful pirates of the Caribbean regale their life stories on the high seas, battling for booty from passing merchant ships and celebrating the pirate life to the full.
When:
Until January 26 - Except Sundays
Alice in Wonderland
, an outdoor performance at Rippon Lea Gardens in Elsternwick, invites children and adults alike to follow Alice down the rabbit hole and into Wonderland to join her on her magical adventures with the White Rabbit, Queen of Hearts, Cheshire Cat and Mad Hatter.
When:
January 2 to 26 - Various Dates & Times
Circus
Silvers Grand Magic Circus
will be holding performances in Rosebud. Established in 1976, Silvers Grand Magic Circus offers a great show for people of all ages with performers including everything from jugglers and clowns to acrobats, international performers and more.
Rosebud:
January 2 to 31
More Children's Events
|
Festive Fun
Markets, Fetes and Fairs
Suzuki Night Market
, held at Queen Victoria Market, has become a summer tradition that offers a great mix of unique products along with a fantastic atmosphere with a stunning mix of world food, eclectic wares, bars and even live music stages showcasing Melbourne's best music.
When:
Until February 27 - Wednesdays, 5pm to 10pm
Melbourne Market Guide
View MARKETS calendar
to make the most of the rare sunny days (it's a coin toss, isn't it!) and head to one of Melbourne's many excellent markets for a bargain!

A growing number of food, produce and even wine markets are springing up around the suburbs.
Fetes Fairs & Shows
Art & Craft Markets
Food & Produce Markets
Swap Meets
Garage Sales
Wining & Dining
Hip Hop Hooray
, held at The Alehouse Project in Brunswick East, is a celebration of beer with 34 hopped up Ales and Lagers from all over the world. With IPA's, Pales, Imperials, specialities and one of a kind brews, there's also live music, prizes and special guests.
When:
Friday to Sunday, January 11 to 13
Swisse Active Taste of Tennis
will find Melbourne's top chefs and world leading tennis players putting their culinary skills to the test at the Grand Hyatt, Melbourne. Guests include Lleyton Hewitt, George Calombaris, Adam D'Sylva, Pierrick Boyer and Tim Clark.
When:
Thursday January 10 - Bookings Required
bookarestaurant.com
bookarestaurant.com
is the easiest way to book a restaurant online. With the choice to search by cuisine and location, you can find great dining offers with some of Melbourne's finest restaurants. Bookings are free and can be made online at any time of the day.
Book a Restaurant Today
Sporting Events
IASbet
, Australia's premier online betting agency, offers better odds for Horse Racing and Sports Betting both here and overseas. An easy way to take a punt on any of the many races over the long weekend, you can even receive $100 in FREE bets when you join IASbet online.
Join IASbet for $100 in FREE Bets - Learn More
Cricket
KFC Twenty20 Big Bash
Melbourne Stars v Sydney Thunder
Tuesday January 8 - 7pm
MCG, Melbourne
Tennis
AAMI Classic
, tennis season's most anticipated prelude to the Australian Open, returns to Victoria's famous Kooyong stadium. With the 'round robin' based event drawing many of the world's best tennis players, this year's competitors include Lleyton Hewitt and Tomas Berdych.
When:
Wednesday to Saturday, January 9 to 12
Australian Open
, held at Melbourne Park, plays host to the hottest event on the Tennis calendar. Running across two weeks, the Australian Open sees the world's finest tennis pros hit the courts with matches held at Rod Laver Arena, Hisense Arena and the Margaret Court Arena.
When:
January 14 to 27
Basketball
WNBL | Round 14
Bendigo v Sydney
Friday January 11 - 7:30pm - Bendigo Stadium
Bulleen v Dandenong
Saturday January 12 - 7:30pm - Veneto Club
Dandenong v Sydney
Sunday January 13 - 4pm - Dandenong Stadium
More Sports Events
|
More Motor Sports & Auto Events
Let Melbourne Know...
Advertise Your School Fete, Fair or Carnival FREE!
Everyone wants to support their local school by going to their annual fundraiser. Last year we promoted a whopping 1,200 school events. So, make sure you let your school organizers know they can list their fete, fair or carnival for
FREE @ OnlyMelbourne!
Add Your Event for FREE Today!!
Trivia & Humour
Shaggy Dog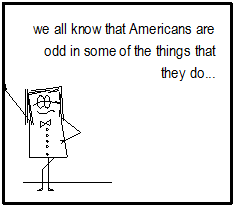 Shaggy Dog by Deej
-
Click Here to find what happens!
I'd Swear Someone Lunched Over My Grave!
Many people assume the first cemetery in Melbourne was the
Old Melbourne Cemetery
, whereas in fact it was
Burial Hill
, known today as Flagstaff Gardens.
These days, the park is the most highly used garden in Melbourne (per square metre) and a popular lunchtime oasis for workers in the city's northwest.
Willie, the child of James Goodman was the first person to buried in Melbourne, Port Phillip District. He was buried on 13th May 1836 at
Burial Hill
. This site was only used for about 6 burials.
Read more about Melbourne Cemeteries
|
Read Melbourne Trivia...
WHAT'S ON CALENDAR
OnlyMelbourne's Calendar
allows you to select any day of the year to view everything (everything!!!) on that day in an easy to read, printable display.
-:- View
What's On Calendar
-:- View
Markets Only Calendar
WHAT'S ON RSS FEEDS
We have a range of
RSS Feeds
.
NEWSLETTER
What's On this Week
is an email overview and reminder of the (too many to mention) events happening this week in Melbourne.
Get your copy
of What's On this Week!
FREE ADVERTISING
Advertising
your EVENT at OnlyMelbourne is not only easy, it's
FREE!!
-
Apply Online..
for inclusion in the What's On calendar and newsletter!
❊ Web Links ❊
→
Newsletter | #314 | What's On this Week
→
Subscribe to OnlyMelbourne - Get your copy of What's On this Week!
→
List Your Business or Event - It's FREE!
→
Events Calendar - Find out What's On any day of the week!
→
Mobile OnlyMelbourne
→
Melbourne for Children | Kids
→
Newsletter | #313 | What's On this Week
→
Disclaimer
: Check with the venue before making plans
...
Trending HOT

Drive-In Movie Club
Drive-In Immersive Cinema Nights Are Coming to Melbourne Put together by our friends at Hot Tub Cinema, a string of family-friendly, social distancing-safe, drive-in ..

Things to see, hear & do this weekend
Make the most of your weekend in Melbourne with these fabulous events. No city does it better than Melbourne, so get out and discover the very best shows, festivals, ..
---
Update Page