Newsletter | #309 | What's On this Week
Welcome to this week's Melbourne events, exhibitions, sports and community guide for Tuesday to Monday, December 4 to 10, 2012.
This week... I certainly hope your bells are good for a jingling, because you've little choice in the matter as the Christmas madness begins. Along with Melbourne's ongoing Spirit of the Square, there's also the return of Kriskindl in Canterbury and the Beaumaris Concourse Twilight Carnival.
Just as a heads up, I'd also like to remind you all that while this is the season to be jolly, it's also nearing the time when many art galleries and theatres shut up shop for their end of year breaks.
Those wanting an arty fix and the free wine and cheese that goes with such shindigs might want to get in quick before the lull hits. And yes, Uni Students, I'm talking to you.
In the weeks to come, should the Christmas spirit overwhelm the meagre event offerings, as it does this time of year, I could always just make stuff up if push comes to shove. Think of it as the eventful equivalent of a Dream Team.
I could even include Fairlie Arrow (remember her?) - at least her absence at any venue wouldn't be surprising. This time around, anyway... ;)
OnlyMelbourne Welcomes
Christmas Gift Making Workshop
, presented by Craft Like Crazy, offers a great way to learn new crafts in a friendly environment. With the workshop held at Can Do Books in Hawthorn East, you can learn how to make great gifts like gourmet body scrubs, bath bombs and bath salts.
When:
Saturday December 8 - Bookings Advised
Buzz Movie Makers
will be holding activities in Elwood, Northcote, Glen Waverly and Oak Park where kids can have fun making and exploring movies with classes that teach all aspects of making films, allowing them to create their own masterpiece to then take home on DVD.
When:
January 7 to 25 - Bookings Advised
Christmas Guides
Melbourne's BEST Christmas Lights
, our guide to the best Christmas Lights in town has now been running for 11 years. With our popular site, Christmas Lights Melbourne, you can also list your own lights or any others you know of in your area for FREE!!
Visit Christmas Lights Melbourne
Christmas Carols Guide
- With Christmas approaching, you'll find many events across Victoria that include not only the traditional Carols by Candlelight, but also plenty of fun and attractions for the children before the big sing-a-long, with most Carol events free to attend.
View OnlyMelbourne's Christmas Carols Guide
School Holiday Guide
Check out our
School Holiday Guide
for the latest on what to do with the kids during Summer Holidays. The holiday guide offers a great range of activities for the young and young at heart, with events, tours, workshops, concerts and holiday programs.. all in marvellous Melbourne!
School Holiday Guide - Dec 21 to Jan 29
New Year's Eve Hot Spots
New Year's Eve
is already looming large, so to help plan ahead, check out just some of the many and varied New Year's events that we have listed. With music events, themed parties, concerts and more, New Year's Eve is set to be a big one when we show those uppity Aztecs what for!
New Year's Eve Hot Spots
Major Events
Beaumaris Concourse Twilight Carnival
invites the Bayside Community to rediscover The Concourse and the best on offer from the traders, locals and community groups with a great program of live entertainment, kids' activities, communal street dining, markets and more.
When:
Friday December 7 - 5pm to 9pm
Kriskindl
sees Canterbury's historic shopping village Maling Road host a vibrant range of attractions that includes gift making activities for kids, live music, fun rides, Christmas showbags, animals and more at this event originally formed to help children find gifts for their parents.
When:
Friday December 7 - 5pm to 9pm
Spirit of the Square
presents fabulous Christmas activities for the whole family at Federation Square with songs from the Salvos, community choirs and the playful festivities of In The Pines, an installation of over recycled plastic Christmas trees by local urban artists, The Projects.
When:
December 1 to 30
Art Exhibitions
Michael Young: Works in China
, held at Prahran's Ausin Tung Gallery, showcases works by British born designer Michael Young and his unique use of techniques found within China's manufacturing revolution to create a diverse range of pieces that step beyond simple design.
When:
December 6 to 22
Opening Night:
Thursday December 6 - 6pm to 8pm
Looking East - Looking South
, held at M1ng Gallery in North Fitzroy, is an exhibition by Melba Nielsen. Reflecting two parts of her life, her Australian experiences are captured in a Western style of ink paintings, while Eastern influences are displayed in her Zengo calligraphic works.
When:
Dec 7 to Jan 17 - Thursdays to Saturdays
Opening Night:
Friday December 7 - 6:30pm to 8:30pm
Vida Ryan
, inspired by her personal challenges as an artist, a wife and mother, will hold a solo exhibition at Collingwood Gallery. Titled, 'The woe and the wow and everything in between', the exhibition features works drawn from almost 200 paintings she's created over 10 years.
When:
December 8 to 20
Official Opening:
Saturday December 8 - 3pm
More Exhibitions
Expos, Launches, Open Days & Lectures
The Big Design Market
, held at Carlton's Royal Exhibition Building, brings together the best of independent Australian design with established designers joined by emerging talent. With fashion, homewares, lifestyle products and more there'll also be a free creative play space for kids.
When:
Friday to Sunday, December 7 to 9
Resortwear Sale
, held at their South Melbourne showroom, offers new and preloved items from only $10 with a wide range of pants, sheer cover ups, swimsuits, party dresses and more. With cash only accepted, proceeds will assist the long term unemployed in returning to work.
When:
Friday & Saturday, December 7 & 8
Melbourne Tours
Melbourne Tours & Activities
are a great way to take Dad out on the town to discover some of the hidden treasures in your own city. With guided tours, winery excursions, sports events and more, there's no end of great attractions throughout Melbourne and Victoria.
Find Melbourne Tours & Activities
More Expos & Launches
|
More Open Days
|
More Tours
Performances & Theatre
Charles Dickens Performs A Christmas Carol
brings the spirit of the renowned storyteller to the stage of Melbourne's Athenaeum Theatre. With over 20 characters from the much loved tale voiced throughout the production, Phil Zachariah recreates the readings Dickens himself gave.
When:
Until Sunday December 9
Pompeii, L.A.
is the work of Declan Greene, whose schizoid eulogy for the American empire merges skewed psychology with the world of the silver screen as the self-destructive life of a former child-star unravels. Performances are held at the Malthouse Theatre in Southbank.
When:
Until Sunday December 9
Verve Actors Studio Showcase
, held at Revolt ArtSpace in Kensington, celebrates the talent, dedication and passion of Verve's 1st year, 2nd year and teen ensembles in a series of productions that embrace all they've learned, having worked with some of Melbourne's best instructors.
When:
November 27 to December 9
Classical, Choral & Recitals
On Loop
, held at Melbourne Recital Centre, is a presentation by Ensemble Offspring. Already renowned for their original collaborations, On Loop also features the talents of turntablist Martin Ng, world-renowned Scottish accordionist James Crabb and various composers.
When:
Thursday December 6 - 8pm
Our Christmas Gift Concert
, presented by the Salvation Army with a performance held at Melbourne Convention Centre, invites families to welcome the festive season at a free concert that includes performances from Silvie Paladino, Chris Sebastion and many other guests.
When:
Saturday December 8 - Bookings Required
Note:
Tickets Allocated | Waiting List Still Available
Madama Butterfly
, presented by Opera Australia at the Arts Centre, is Puccini's moving tale of love and loss in the city of Nagasaki. Performed in Italian with subtitles, this production blends exquisite costumes and stylish sets with some of the most moving music written.
When:
Until December 14
Burlesque, Cabaret & Dance
Short+Sweet Cabaret
, the world's biggest little arts festival, returns to Prahran's Chapel Off Chapel with a lively program of 10 minute works packaged into nightly shows to showcase the best theatrical and dance works performed by established and emerging artists.
When:
Until December 9
Bohemia Cabaret Club
, located in South Melbourne, caters to every taste with weekly cabaret and burlesque shows presenting everything from the sublime to the ridiculous and the base to the refined with shows that celebrate laughter, horror, joy and tears, sin and sensuality.
When:
Wednesdays to Sundays
More Performances & Theatre
|
More Dance & Ballet
Entertainment & Nightlife
Half-Arsed Thursday
, held at Carlton's Bella Union each month, presents the legendary Half-Arsed Three - Enio Pozzebon on keys, Vincenzo Ruberto on bass, Ross McFerran on guitar and Ben Hendry on drums - as they team up with MC Casey Bennetto and special guests.
When:
Thursday December 6 - 8:30pm
Hot Snakes
, a US band once touted as the saviours of rock n roll, will perform at The Corner Hotel in Richmond as part of their limited Australian tour. One of the most well-respected punk rock bands, Hot Snakes rarely perform together due to logistics, making the event a rare occasion.
When:
Friday December 7
Connie Lansberg Quartet
will perform at Melbourne's Regent Club, a new venue devoted to dedicated to good food and romantic jazz each Friday night. Joined by Norwegian pianist Tom Hanssen, Connie Lansberg will bring to life the wonderful stories told by The American Songbook.
When:
Friday December 7 - Bookings Required
Comedy & Magic
Dungeon Crawl
, performed at the Bella Union in Carlton, presents the hottest comedy nerds on stage as they fight, bluff, bribe and possibly dance their way through a magical adventure, helped by decisions from the audience whole also being hindered by the devious Dungeon Master.
When:
Wednesday December 5 - 8:30pm
Magical Wednesday
, held once a month at The Alchemist Bar in Fitzroy, presents an evening of entertainment with some of the most amazing, mind blowing close up magic you could ever experience, performed by some of Melbourne's best comedy sleight of hand magicians.
When:
Wednesday December 5 - 8pm to 10pm
Softbelly Comedy
, held at Melbourne's Pop Restaurant & Bar, presents some of Melbourne and Australia's best loved talent with an awesome line-up of comedians. With Greg Fleet as this week's MC, he'll be joined by Grenadine Mickey, Asher Treleaven and Luke McGregor.
When:
Thursday December 6 - 8:30pm
Cinema
Japanese Film Festival
, held at Melbourne's ACMI Cinema and Hoyts Melbourne Central, offers an exciting program that celebrates the best of Japanese cinema with events that include panel discussions with special guests and over 40 Australian premieres in the program.
When:
November 29 to December 6
Rooftop Cinema
flickers into action with film screenings of everything from cult favourites to new releases and documentaries, literally offering the height of entertainment with screenings held on the rooftop of Swanston Street's Curtin House along with the rooftop bar.
When:
Until January 30 - Various Dates
Ford Focus Moonlight Cinema
, held at Melbourne's Royal Botanic Gardens, offers a program of new releases, classics, contemporary and children's films. A great way to spend a night out with friends and family, you can bring your own picnic or purchase food while there.
When:
Until March 31 - Various Dates
Ben & Jerry's Openair Cinema
offers an eclectic mix of live music and entertainment provided by local and national artists. Held at St Kilda's South Beach Reserve, the cinema features a diverse program of films with classics, family films, current blockbusters and more.
When:
December 4 to January 6
More Live Gigs
|
More Comedy & Magic
|
More Cinema
Melbourne For Kids
Gingerbread Village
, returning to Melbourne Town Hall, is a special attraction by Epicure's award-winning pastry chefs, who'll construct a village made entirely of gingerbread. With kids' activities and plenty of treats, entry is by gold coin donation to Starlight Children's Foundation.
When:
Until December 24
Summer Time Cinema
, presented by the City of Boroondara, offers outdoor screenings held at various parks and gardens. Free to attend, bring along a blanket, pack a basket, and settle in for some great entertainment with their program next screening the film, Shrek.
When:
Balwyn North | Saturday 8 December - 8:30pm
Hello Music Land
, making an appearance at the State Library of Victoria, is an interactive cinema show that uses a mix of digital cinema animation and a live show on stage to present musical fun for the whole family with friends Penny Piano, Vinnie Violin and Dimmie Drum.
When:
Sunday December 9 - 2pm
More Children's Events
|
More Circus
Markets, Fetes and Fairs
Brunswick East Primary School Twilight Market
, held to raise funds for the school's gardening program, offers a great range of stalls with toys, books and crafts along with live music from special guest, Angie Hart, sumptuous food and kids' fun with a LEGO Fan Workshop and more.
When:
Friday December 7 - 3:30pm to 8pm
Christmas In Victoria Fair
, held at Glen Eira Town Hall in Caulfield, is a free event that will feature a wide range of interstate and local traders with antique and vintage dolls, bears and toys. There will also be free identifications and valuations on the day from Abbingdon Auctions.
When:
Saturday December 8 - 11am to 4pm
Vintage & Contemporary Christmas Fair
features rare and collectable, hobby and memorabilia items with cards, posters and more. Held at Sandown Racecourse, traders from all over Australia offer a wide range of collectables, making the fair a great place to find unique gifts.
When:
Sunday December 9 - 9am to 3pm
Melbourne Market Guide
View MARKETS calendar
to make the most of the rare sunny days (it's a coin toss, isn't it!) and head to one of Melbourne's many excellent markets for a bargain!

A growing number of food, produce and even wine markets are springing up around the suburbs.
Fetes Fairs & Shows
Art & Craft Markets
Food & Produce Markets
Swap Meets
Garage Sales
Wining & Dining
Suzuki Night Market
, held at Queen Victoria Market, has become a summer tradition that offers a great mix of unique products along with a fantastic atmosphere with a stunning mix of world food, eclectic wares, bars and even live music stages showcasing Melbourne's best music.
When:
Until February 27 - Wednesdays, 5pm to 10pm
bookarestaurant.com
bookarestaurant.com
is the easiest way to book a restaurant online. With the choice to search by cuisine and location, you can find great dining offers with some of Melbourne's finest restaurants. Bookings are free and can be made online at any time of the day.
Book a Restaurant Today
Sporting Events
IASbet
, Australia's premier online betting agency, offers better odds for Horse Racing and Sports Betting both here and overseas. An easy way to take a punt on any of the many races over the long weekend, you can even receive $100 in FREE bets when you join IASbet online.
Join IASbet for $100 in FREE Bets - Learn More
Cricket
KFC Twenty20 Big Bash
Melbourne Renegades vs Melbourne Stars
Friday December 7 - 7pm
Etihad Stadium, Docklands
Also See:
Freestyle Moto X @ BBL
Soccer
Hyundai A-League | Round 10
Melbourne Heart v Perth Glory
Saturday December 8 - 5:30pm
AAMI Park, Melbourne
Basketball
WNBL | Round 10
Bulleen v WCW
Friday December 7 - 7:30pm - Veneto Club
Bendigo v Dandenong
Saturday December 8 - 7:30pm - Bendigo Stadium
Sailing
ISAF Sailing World Cup
sees Sail Melbourne again present the first leg of the prestigious event held in Melbourne as the world's top sailing talent descend on the state-of-the-art surroundings of Sandringham Yacht Club for engaging on-shore events and activities.
When:
December 2 to 8
Carnival Family Day:
Saturday December 8
More Sports Events
|
More Motor Sports & Auto Events
Let Melbourne Know...
Advertise Your School Fete, Fair or Carnival FREE!
Everyone wants to support their local school by going to their annual fundraiser. Last year we promoted a whopping 1,200 school events. So, make sure you let your school organizers know they can list their fete, fair or carnival for
FREE @ OnlyMelbourne!
Add Your Event for FREE Today!!
Trivia & Humour
Shaggy Dog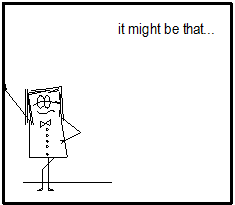 Shaggy Dog by Deej
-
Click Here to find what happens!
How High... ICI?
Melbourne's first skyscraper was the
ICI Building
on Nicholson Street, East Melbourne, which now stands as the
Orica Building
. Until 1958, buildings had to be under 132 feet - the highest that fire ladders could reach at this time.
From November 1958 to 1961, after the law had subsided, the
ICI Building
was the tallest building in Australia.
Read more about Melbourne's Buildings History
|
Read Melbourne Trivia...
WHAT'S ON CALENDAR
OnlyMelbourne's Calendar
allows you to select any day of the year to view everything (everything!!!) on that day in an easy to read, printable display.
-:- View
What's On Calendar
-:- View
Markets Only Calendar
WHAT'S ON RSS FEEDS
We have a range of
RSS Feeds
.
NEWSLETTER
What's On this Week
is an email overview and reminder of the (too many to mention) events happening this week in Melbourne.
Get your copy
of What's On this Week!
FREE ADVERTISING
Advertising
your EVENT at OnlyMelbourne is not only easy, it's
FREE!!
-
Apply Online..
for inclusion in the What's On calendar and newsletter!
❊ Web Links ❊
→
Newsletter | #309 | What's On this Week
→
Subscribe to OnlyMelbourne - Get your copy of What's On this Week!
→
List Your Business or Event - It's FREE!
→
Events Calendar - Find out What's On any day of the week!
→
Mobile OnlyMelbourne
→
Melbourne for Children | Kids
→
Newsletter | #308 | What's On this Week [Last Week]
Trending HOT

Things to see, hear & do this weekend
Weekends are precious. Two days to do what we please. No city does a weekend better than Melbourne. Get out and discover the very best of Melbourne shows, ..
---
Update Page Request