Newsletter | #311 | What's On this Week
Welcome to this week's Melbourne events, exhibitions, sports and community guide for Tuesday to Monday, December 18 to 24, 2012.
This week... Well, with little to speak of aside from the Oromo Community Festival at Federation Square, where you'll also find the on-on-ongoing Christmas juggernaut of Spirit of the square, and the chance to grab a free burrito, I can only wish my week so far was just as quiet.
Amidst the usual rigmarole of Christmas preparations (which are somewhat messy when you're prone to DIY arty gifts) the Real Estate deemed it fit to schedule in an external inspection just four days before Christmas.
Needless to say, what with a faulty oven that's still cooking at half-mast after several months of not being fixed, I was far from impressed. More so after the mower passed away in spectacular fashion while trying to appease the powers that be.
By way of protest I've let one Scotch Thistle stand proudly as the flower of my people, being a ranga of Scottish descent. And a disgruntled, mower-less one at that.
On top of all that, I recently offered to take on costume duties with my partner for the school's end of year recital along with also helping with makeup, and by Christmas it was more than we bargained for. Well worth it, though, once the little darlings were all up on stage.
They displayed far more grace than I did, at least. Washing my hands in the toilets in the wings, and within clear view of many students, my hand got caught in the flapping lid of the rubbish bin, for all the world seeming like a panicked tussle with R2D2.
It wasn't much better when I finally got my hand free and was on my way out only to trip up and fall face down on the floor, again, much to the delight of onlooking students.
Meanwhile, the reason for my son's tardiness in taking his seat was due to accosting his aunt outside the hall, a surprising encounter given that she'd only given birth two days earlier. After a 15 minute conversation he asked how the baby was, to which she responded, 'What baby?'
What baby, indeed...
That's not your aunt, you buffoon!! Now help your dad off the floor!!
The bauble doesn't fall far from the Christmas tree, does it?
OnlyMelbourne Welcomes
Hollywood New Years Eve Party
, held at the Riverview Function Centre in Footscray, invites you to take to the Red Carpet to see in 2013 as you dress up in Hollywood Glam or as your favourite film character for a grand night where you'll even be greeted by paparazzi upon arrival.
When:
Monday December 31 - Bookings Advised
Christmas in Melbourne
Carols by Candlelight
held at Sidney Myer Music Bowl is one of Melbourne's most celebrated events with performers to delight and entertain the whole family. With all proceeds going to Vision Australia, the event will also be screened live on the Big Screen at Federation Square.
When:
Monday December 24 - 8pm
Follow the Star
, held in Box Hill, is a walk through Nativity Christmas Lights Display for children that features thousands of Christmas Lights throughout scenes that charmingly depict the story of Christ and Christmas from both a traditional and spiritual perspective.
When:
Until Saturday December 22
Melbourne's BEST Christmas Lights
, our guide to the best Christmas Lights in town has now been running for 11 years. With our popular site, Christmas Lights Melbourne, you can also list your own lights or any others you know of in your area for FREE!!
Visit Christmas Lights Melbourne
Christmas Carols Guide
- With Christmas approaching, you'll find many events across Victoria that include not only the traditional Carols by Candlelight, but also plenty of fun and attractions for the children before the big sing-a-long, with most Carol events free to attend.
View OnlyMelbourne's Christmas Carols Guide
Kmart Wishing Tree Appeal
supports some of the largest welfare organisations in Australia and has given more than 5.9 million gifts over the past 24 years. Trees can be found nationally in Kmart stores, with gifts or cash donations collected up until Christmas Eve.
When:
Until December 24
School Holiday Guide
Check out our
School Holiday Guide
for the latest on what to do with the kids during Summer Holidays. The holiday guide offers a great range of activities for the young and young at heart, with events, tours, workshops, concerts and holiday programs.. all in marvellous Melbourne!
School Holiday Guide - Dec 21 to Jan 29
New Year's Eve Hot Spots
New Year's Eve
is already looming large, so to help plan ahead, check out just some of the many and varied New Year's events that we have listed. With music events, themed parties, concerts and more, New Year's Eve is set to be a big one when we show those uppity Aztecs what for!
New Year's Eve Hot Spots
Major Events
Oromo Community Festival
, held at Federation Square, celebrates Oromo in the North East of Africa with a colourful showcase of jewellery and fashion displays along with live performances, vibrant dance medleys and informative displays about the Oromo culture.
When:
Sunday December 23 - 3pm to 7pm
Spirit of the Square
presents fabulous Christmas activities for the whole family at Federation Square with songs from the Salvos, community choirs and the playful festivities of In The Pines, an installation of over recycled plastic Christmas trees by local urban artists, The Projects.
When:
December 1 to 30
Art Exhibitions
TEES: Exposing Melbourne's T-shirt culture
, held at NGV Studio, celebrates the T-shirt with a collaborative exhibition between creative agency Just Another and the world's only T-shirt journal T-world, showcasing some of Melbourne's most influential artists, brands and designers.
When:
Until February 17
A Natural Curiosity
, held at East Melbourne's Tasma Terrace Gallery, is a special presentation of unusual crafts and strange curiosities from drawn from the National Trust Collections to explore the 19th century's fascination with the Natural World and the often bizarre results.
When:
Until February 22
Hispanoamerican Dispora in Australia
, held at Footscray Community Arts Centre, is a reflection on those who have migrated from Hispano-America to establish themselves in Australia. The exhibition features works by artists that include Walter Acosta, Rosa Chiri and many others.
When:
December 13 to March 17
More Exhibitions
Expos, Launches, Open Days & Lectures
FREE Burrito Day
celebrates the launch of Guzman y Gomez new Mexican Taqueriža in Melbourne's CBD. Having pledged to donate $1 to charity for every free meal collected, the total amount will go to the Misiožn Mežxico children's refuge and the Melbourne branch of Legacy.
When:
Thursday December 20 - 11am to 8pm
Melbourne Tours
Melbourne Tours & Activities
are a great way to take Dad out on the town to discover some of the hidden treasures in your own city. With guided tours, winery excursions, sports events and more, there's no end of great attractions throughout Melbourne and Victoria.
Find Melbourne Tours & Activities
More Expos & Launches
|
More Open Days
|
More Tours
Performances & Theatre
War Horse
, presented by The National Theatre of Great Britain and Global Creatures, is the hit production based on the novel by Michael Morpurgo. Appearing in Melbourne at the Arts Centre, the tale of courage, loyalty and friendship is performed with actors and life-sized puppets.
When:
December 23 to February 10
A Funny Thing Happened On The Way To The Forum
, held at Her Majesty's Theatre, stars the talented Geoffrey Rush as the scheming slave Pseudolus whose attempts to win freedom from the henpecked Senex and his overbearing wife lead to epic comical confusion. We've giving this 5 Stars!
When:
Until January 6
Classical, Choral & Recitals
A Nutcracker Christmas
, presented by Melbourne Ballet Orchestra, is an exciting program of some of the best-loved ballet music, including Tchaikovsky's complete suite from the Nutcracker. A wonderful family Christmas celebration, it's performed at Melbourne Recital Centre.
When:
Saturday December 22 - 7pm to 9:30pm
Burlesque, Cabaret & Dance
Bohemia Cabaret Club
, located in South Melbourne, caters to every taste with weekly cabaret and burlesque shows presenting everything from the sublime to the ridiculous and the base to the refined with shows that celebrate laughter, horror, joy and tears, sin and sensuality.
When:
Wednesdays to Sundays
More Performances & Theatre
|
More Dance & Ballet
Entertainment & Nightlife
ReMastered Myths
brings together musicians from different musical and cultural backgrounds to collaborate and explore foreign sounds and styles. Free to attend as part of Arts Centre Melbourne's Riverside Live program featuring guest performers J-Azmaris with Wang Zheng Ting.
When:
Friday December 21 - 6pm
The 5th Sun Has Begun Party
, held at Spirit Station Peer in Port Melbourne, celebrates the upcoming turn in the Mayan calendar with a more optimistic approach that features a silent disco, a huge line up of Melbourne's best DJ's, Fire Twirlers, Tarrot Card readers and more.
When:
Saturday December 22 - 8pm to 6am
Mick Thomas & the Roving Commission
, headed by one of Australia's most-loved musos, will perform at Northcote Social Club. With last year being the first Mick has missed in ten years of performing during December, the gig will prove without that that it's now Christmas as usual.
When:
Sunday December 23 - Doors Open 7:30pm
Comedy & Magic
Comedy Night @ The Felix Bar
in St Kilda presents the hottest comic talent from both Melbourne and afar. This week, the headline act will be special guest Josh Thomas who'll be joined by Greg Fleet, Karl Chandler, Tegan Higginbotham and other guests.
When:
Wednesday December 19 - 8:30pm
Softbelly Comedy
, held at Melbourne's Pop Restaurant & Bar, presents some of Melbourne and Australia's best loved talent with an awesome line-up of comedians. With Sammy J and Randy as hosts, they'll be joined by McGinlay, Xavier Michelides, Jonathan Schuster, Dilruk Jayasinha.
When:
Thursday December 20 - 8:30pm
Cinema
Rooftop Cinema
flickers into action with film screenings of everything from cult favourites to new releases and documentaries, literally offering the height of entertainment with screenings held on the rooftop of Swanston Street's Curtin House along with the rooftop bar.
When:
Until January 30 - Various Dates
Ford Focus Moonlight Cinema
, held at Melbourne's Royal Botanic Gardens, offers a program of new releases, classics, contemporary and children's films. A great way to spend a night out with friends and family, you can bring your own picnic or purchase food while there.
When:
Until March 31 - Various Dates
Ben & Jerry's Openair Cinema
offers an eclectic mix of live music and entertainment provided by local and national artists. Held at St Kilda's South Beach Reserve, the cinema features a diverse program of films with classics, family films, current blockbusters and more.
When:
Until January 6
More Live Gigs
|
More Comedy & Magic
|
More Cinema
Melbourne For Kids
The Roo Keepers
, mobile zoo demonstrators who work towards conserving animal populations, will appear at the Creswick Woollen Mills with their free informative show which combines laughter, excitement and education with some of Australia's scariest and cutest wildlife.
When:
Saturday December 22 - 11am to 4pm
Gingerbread Village
, returning to Melbourne Town Hall, is a special attraction by Epicure's award-winning pastry chefs, who'll construct a village made entirely of gingerbread. With kids' activities and plenty of treats, entry is by gold coin donation to Starlight Children's Foundation.
When:
Until December 24
Diamond Valley Railway
, located in the parkland of Eltham close to Diamond Creek, is a fun ride-on miniature railway with plenty to see during the scenic ride. Just like a real railway system, the children's ride features railway stock, bridges, shunting yards and even tunnels.
When:
Sundays - 11am to 5pm
More Children's Events
|
Festive Fun
Markets, Fetes and Fairs
Melton Scouts Twilight Market
is the latest market to hit the western suburbs with the Scouts partnering with Bunnings Melton to present an exciting Summer Twilight Market that offers craft stalls and new products along with a live DJ, eating area and a dedicated kids area.
When:
Friday December 21 - 6pm to 9pm
Suzuki Night Market
, held at Queen Victoria Market, has become a summer tradition that offers a great mix of unique products along with a fantastic atmosphere with a stunning mix of world food, eclectic wares, bars and even live music stages showcasing Melbourne's best music.
When:
Until February 27 - Wednesdays, 5pm to 10pm
Melbourne Market Guide
View MARKETS calendar
to make the most of the rare sunny days (it's a coin toss, isn't it!) and head to one of Melbourne's many excellent markets for a bargain!

A growing number of food, produce and even wine markets are springing up around the suburbs.
Fetes Fairs & Shows
Art & Craft Markets
Food & Produce Markets
Swap Meets
Garage Sales
Wining & Dining
Garden of EDEN
, presented by Johnnie Walker Gold Label Reserve, is a pop up bar appearing at the West End at Crown Entertainment Complex in Southbank. Overlooking the Melbourne City skyline, there'll be cleverly crafted cocktail creations along with a live DJ set.
When:
Friday December 21 - 8pm to 2am
Pop Up Chinatown Treats
, held each month, transforms Melbourne's Heffernan Lane into an enchanting strip with hawker-style stalls offering delicious fare that includes noodles, dumplings and more along with souvenir stalls set amidst the ambience of Mirabella Lighting.
When:
Friday December 21 - 4pm to 10pm
bookarestaurant.com
bookarestaurant.com
is the easiest way to book a restaurant online. With the choice to search by cuisine and location, you can find great dining offers with some of Melbourne's finest restaurants. Bookings are free and can be made online at any time of the day.
Book a Restaurant Today
Sporting Events
IASbet
, Australia's premier online betting agency, offers better odds for Horse Racing and Sports Betting both here and overseas. An easy way to take a punt on any of the many races over the long weekend, you can even receive $100 in FREE bets when you join IASbet online.
Join IASbet for $100 in FREE Bets - Learn More
Cricket
KFC Twenty20 Big Bash
Melbourne Renegades v Hobart Hurricanes
Wednesday December 19 - 7pm, Marvel Stadium
Melbourne Stars Sydney 6ers
Thursday December 20 - 7pm, MCG
Melbourne Renegades v Brisbane Heat
Saturday December 22 - 7pm, Marvel Stadium
Soccer
Hyundai A-League | Round 12
Melbourne Victory v Melbourne Heart
Saturday December 22 - 7:45pm
AAMI Park, Melbourne
Basketball
WNBL | Round 12
Bendigo v LOG
Friday December 21 - 7:30pm - Bendigo Stadium
Bulleen v LOG
Saturday December 22 - 7:30pm - Veneto Club
More Sports Events
|
More Motor Sports & Auto Events
Let Melbourne Know...
Advertise Your School Fete, Fair or Carnival FREE!
Everyone wants to support their local school by going to their annual fundraiser. Last year we promoted a whopping 1,200 school events. So, make sure you let your school organizers know they can list their fete, fair or carnival for
FREE @ OnlyMelbourne!
Add Your Event for FREE Today!!
Trivia & Humour
Shaggy Dog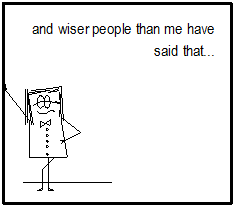 Shaggy Dog by Deej
-
Click Here to find what happens!
We're Happy Little.. Parwills?
Vegemite was not only invented in Melbourne by Fred Walker but every jar of Vegemite 'ever made' has come from the Melbourne factory at Fisherman Bend.
The name "Vegemite"was selected out of a hat by Fred Walker's daughter, Sheilah. However, in 1928 its name was changed to
"Parwill"
, using the advertising slogan, "Marmite but Parwill"- a play on words for an ad campaign aimed at the rival product
Marmite
.
The cheeky, but convoluted, advertising had little effect and the name was returned to Vegemite.
More about Vegemite's History..
|
Read Melbourne Trivia...
WHAT'S ON CALENDAR
OnlyMelbourne's Calendar
allows you to select any day of the year to view everything (everything!!!) on that day in an easy to read, printable display.
-:- View
What's On Calendar
-:- View
Markets Only Calendar
WHAT'S ON RSS FEEDS
We have a range of
RSS Feeds
.
NEWSLETTER
What's On this Week
is an email overview and reminder of the (too many to mention) events happening this week in Melbourne.
Get your copy
of What's On this Week!
FREE ADVERTISING
Advertising
your EVENT at OnlyMelbourne is not only easy, it's
FREE!!
-
Apply Online..
for inclusion in the What's On calendar and newsletter!
❊ Web Links ❊
→
Newsletter | #311 | What's On this Week
→
Subscribe to OnlyMelbourne - Get your copy of What's On this Week!
→
List Your Business or Event - It's FREE!
→
Events Calendar - Find out What's On any day of the week!
→
Mobile OnlyMelbourne
→
Melbourne for Children | Kids
→
Newsletter | #310 | What's On this Week [Last Week]
Trending HOT

Things to see, hear & do this weekend
Make the most of your weekend in Melbourne with these fabulous events. No city does it better than Melbourne, so get out and discover the very best shows, festivals, ..
---
Update Page Request