Newsletter | #292 | What's On this Week
Welcome to this week's Melbourne events, exhibitions, sports and community guide for Tuesday to Monday, August 7 to 13, 2012.
This week... Winter's looking very crafty with the return of Craft Cubed presenting a great range of exhibitions, open studio days and much more celebrating the right side of the brain and all its endeavours.
The left part of your noggin gets a look in with National Science Week offering some very quirky and novel events throughout Melbourne and Victoria.
Hopefully one of those many boffins scattered about town can explain to me why my washing machine and drier would both pack it in within the same week. At this rate, the only thing that'll be running is my nose.
OnlyMelbourne Welcomes
Sunday High Tea in Melbourne Bayside
presents a fine selection of gourmet finger-food savouries, delicious sweets and more at The Buckingham International in Highett. With unlimited brewed coffee and teas, they also offer a special Children's High tea menu.
When:
Sundays - 1:30pm to 3:30pm
Major Events
National Science Week
, now in its 15th year, raises awareness of science and education with a series of fun, unique and quirky displays and events held at Scienceworks, Melbourne City Square and many other venues throughout Victoria and Melbourne.
When:
August 11 to 19
Craft Cubed
, presented by Craft Victoria, celebrates skilled and idea-based experimental craft and design with a great program that offers events that include Open Studio Days, seminars, workshops, exhibitions and the Craft Hatch market held at Melbourne's 1000 £ Bend.
When:
Until September 1
La Dolce Italia
, taking place at Carlton's Royal Exhibition Building, celebrates the vibrant culture and traditions of Melbourne's Italian community with a showcase of fine foods and wines, fashion and sports along with competitions and masterclasses held on the day.
When:
Friday to Sunday, August 10 to 12
Melbourne International Film Festival
celebrates 61 years as one of Australia's key cinema events and also one of the world's oldest film festivals. Held at various venues, the program features films from across the globe, special guests, Q&A screenings and much more.
When:
August 2 to 19
Victoria's Small Business Festival
, held to encourage and support anyone looking to start or grow a business, offers events highlighting practical knowledge and skills with seminars, workshops, exhibitions and more held at various venues in Victoria and Melbourne.
When:
Held throughout August
Words in Winter
, held in the Shire of Hepburn with events in Clunes, Creswick and Trentham, presents a huge program of book launches, workshops, and poetry readings along with special guests in Author Talks, theatre, oral history discussions and much more.
When:
Until August 31
Art Exhibitions
This is a Maquette Show
, held at Port Melbourne's MARS Gallery, is an exhibition of sculptural works by artists who were invited to create new works without any guidelines or restrictions. The show features works by Greer Taylor, Robert Hague, Liz Walker and many other artists.
When:
August 8 to September 2 - Closed Mondays
Artists Talk:
Saturday August 18 - 4pm to 5pm
The Artist Book Exhibition
, held at Artisan Books in Fitzroy and now in its 7th year, is a presentation of artist made books with an inspired and diverse range of works by talented book artists from across Australia, as well as a selection of international artists.
When:
August 11 to September 8 - Closed Sundays
Representations
, held at Alliance Française de Melbourne in St Kilda, is an exhibition of drawings by Miriam Schwamm. A French visual artist who's lived in New Caledonia for the past twenty years, her drawings are inspired by Kanak cultural heritage and traditional art.
When:
Until August 16
More Exhibitions
Expos, Launches, Open Days & Lectures
The Education Show
, held at Caulfield Racecourse, showcasing the latest resources, products and services for use in the classroom, school and career. Free to attend, along with seminars and information of career opportunities, there'll also great prizes on offer.
When:
Friday & Saturday, August 10 & 11
Body & Soul Expo
, held in Cranbourne East, showcases alternative beliefs and therapies. With exhibitors and stalls that offer Holistic therapies, new age products, gift ware, spirit artist and more, a portion of proceeds will help in supporting the Cancer Council of Victoria.
When:
Sunday August 12 - 10am to 5pm
The USA, Canada & Alaska Travel Expo
, held at Melbourne Convention & Exhibition Centre, offers invaluable inspiration and expert advice with leading airlines, tour providers, cruise lines and hotel groups showcasing travel destinations in a range of presentations.
When:
Sunday August 12 - 10am to 5pm
Melbourne Tours
Colonial Tramcar Restaurant
lets you sit back and enjoy Melbourne as you dine aboard the iconic 1927 tram. With the very best of Australian wines and cuisine on offer whilst travelling through Melbourne, it's a great way to enjoy some fine food and a wonderful sightseeing tour.
More on Colonial Tramcar Restaurant
Melbourne Tours & Activities
are a great way to get out during holidays with the kids to discover some of the hidden treasures in your own city. With guided tours, ferry rides, sports events and more, there's no end of great attractions throughout Melbourne and Victoria.
Find Great Melbourne Tours & Activities Today
More Expos & Launches
|
More Open Days
|
More Tours
Performances & Theatre
Let the Sunshine
, held at Melbourne's Athenaeum Theatre, features Peter Phelps in David Williamson's witty look at the Baby-Boomer generation as Toby, a left-minded documentary maker, tries to revisit a fishing village from his youth, only to find that much has changed.
When:
Friday & Saturday, August 10 & 11
Sarajevo Suite
, performed at The Substation in Newport, explores how it is to live in a city under siege and fear for your life. Set in Sarajevo in the 1990s, the play tells the story of three women and their daily survival during the conflict in a poetic work of documentary-style theatre.
When:
Friday August 10 - 7:30pm
On the Misconception of Oedipus
, performed by Natasha Herbert and Richard Pyros, explores the well-known tragedy by turning its eye to Jocasta and Laius, the parents who birthed a child that would bring about their downfall. It's held at Southbank's Malthouse Theatre.
When:
August 10 to 25
Classical, Choral & Recitals
Mother Russia
, taking place at the Art Gallery of Ballarat, is a concert by Trio Anima Mundi, a group highly regarded and noted for their eclectic and diverse performances. The concert program features trio piano works by the composers, Hummel, Juon and Babajanian.
When:
Saturday August 11 - 7:30pm
Ode to Joy
, Beethoven's famed 9th symphony, will be performed by the Australian Chamber Orchestra, renowned for their talents both here and overseas. Appearing at Melbourne's Arts Centre, they'll be joined by one of the finest British choirs and exceptional soloists.
When:
Sunday & Monday, August 12 & 13
Melbourne Piano Trio
, performing at Kingston Arts Centre in Moorabbin, features three of Australia's most talented leading emerging musicians. The exciting new chamber group will be presenting a concert program of works by Beethoven, Haydn and Dvorak.
When:
Sunday August 12 - 2pm
Burlesque, Cabaret & Dance
Spare a Dime for the Divas
, held at The Butterfly Club in South Melbourne, is a debut one woman cabaret by Holly Meegan as she presents stories and songs from musical theatre and opera, illustrating the dramas, the dramatic and delicate intricacies of life.
When:
Thursday to Sunday, August 9 to 12
lnfinite Space
, presented by Melbourne Ballet at Clayton's Alexander Theatre, is a breathtaking example of classical dance re-interpreted to inspire both new and loyal ballet audiences as it takes them on a choreographic journey through four acclaimed, original works.
When:
Saturday August 11 - 8pm
Exogenesis
, presented by Industry Dance Company, brings together nine of the best male contemporary and commercial dancers for an all-male dance performance that traces the journey of the male life form and its ultimate desire to adapt and evolve. It's held in Brunswick.
When:
August 13 to 19
More Performances & Theatre
|
More Dance & Ballet
Entertainment & Nightlife
Graveyard Train
, a band whose music creates inspiring tales of horror, will be performing at The Substation in Newport for one night only. With frenetic foot stomping country music, their songs conjure ghost stories, murder ballads and tales of redemption.
When:
Thursday August 9 - 7:30pm
The Ugly Kings
will perform at Carlton's John Curtin Hotel where the Melbourne blues outfit of vocalist and drummer Russell Clark and guitarists Christos and Daniel Jacob, will be supported by Rainbow Massacre and other guests with the event being filmed and streamed live online.
When:
Friday August 10 - 8:30pm
Julia Messenger
will appear at Melbourne's Paris Cat Jazz Club in what is her first performance since her recent sell out shows at Melbourne Recital Centre in July. The show will include Julia's originals, as well as classic Jazz, some soul, Piaf and perhaps some German for fun.
When:
Friday August 10 - 9pm
Comedy & Magic
SKIPPS Comedy Night Fundraiser
, held at St Kilda's National Theatre, is a night of entertainment held to help support the St Kilda Park Primary School. With MC Trevor Marmalade leading guests that include Dave Hughes and Fiona O'Loughlin, it includes a major auction.
When:
Wednesday August 8 - 8pm
Market of the Mind
, presented as part of National Science Week, is a free event at Melbourne's City Square where you can learn how your brain can be deceived and explore pseudo-science with entertainment provided by charlatans, magicians, circus performers and more.
When:
Friday August 10 - 5:30pm to 9pm
Armchair Pollies
, and hosted by Alan Brough of Spicks and Specks fame, is a satirical politics quiz that brings together interesting, funny people take the piss out of politics and politicians with topical wit. With new guests each week, it's held at the Bella Union in Carlton.
When:
Until August 24 - Fridays at 7:30pm
Cinema
Fukuoka in India
, a film that details the passionate farming philosophies of Masanobu Fukuoka, will be screened by the garden team at the South Melbourne Commons as a film fundraiser event. With all proceeds helping the garden they'll also be selling fermentation taster plates.
When:
Wednesday August 8 - 7pm
Croydon Film Society
hold regular screenings at Chirnside Park's Reading Cinema, showcasing quality films with annual membership including all screenings and attendance of their end of year party. The next screening will be Susanne Bier's Danish film, In a Better World.
When:
Monday August 13 - 7:15pm
More Live Gigs
|
More Comedy & Magic
|
More Cinema
Melbourne For Kids
Rock Eisteddfod Challenge
returns for another big event this year at Melbourne's Hisense Arena, drawing Primary and High School students from across Victoria together to compete in an extravaganza of dance and drama that will entertain audiences of all ages.
When:
Until Friday August 10
Alice in Wonderland Jr
, held at St Kilda's National Theatre, is a fast paced stage adaptation of the classic tale that features updated dialogue and new arrangements of such classic Disney songs as I'm Late, The Un-Birthday Song and Zip-A-Dee-Doo-Dah.
When:
Thursday & Friday, August 9 & 10
Owl Know How
, a beautiful picture book for children, will be read by its creators at Melbourne's Hill of Content Bookshop to celebrate National Bookshop Day. Free to attend, there'll also be real sets and characters from the book along with activities following the reading.
When:
Saturday August 11
Circus
Lennon Bros Circus
, appearing in Cranbourne, is Australia's oldest touring circus, having started as a Buckjump show. With big cats and other animals, audiences are captivated by the antics of the clowns and enthralled by jugglers, aerialists and the daring wheel of death.
Cranbourne:
Until August 12 - Various Dates & Times
More Children's Events
|
More Circus
Markets, Fetes and Fairs
Luna 1878
, held at Queen Victoria Market, offers a different experience each week with roving maestros, cabaret stars and stage delights to help warm up the Melbourne winter. Along with live music and international food, it's also a great chance to enjoy late night market shopping.
When:
Wednesdays in August - 5:30pm to 10pm
Waverley Bonsai Group
will be holding their Annual Show at Mount Waverley Community Centre where visitors can meet and talk to top Bonsai exponents and view beautiful displays. During the show there will also be plants and Bonsai equipment for sale.
When:
Saturday & Sunday, August 11 & 12
Melbourne Market Guide
View MARKETS calendar
to make the most of the rare sunny days (it's a coin toss, isn't it!) and head to one of Melbourne's many excellent markets for a bargain!

A growing number of food, produce and even wine markets are springing up around the suburbs.
Fetes Fairs & Shows
Art & Craft Markets
Food & Produce Markets
Swap Meets
Garage Sales
Wining & Dining
Pot Luck Birthday Celebration
, presented by Jacob's Well, is a fundraising event that also honours the charity's founder, Joan Roose. Held at the Bridge Function Room in Richmond, guests are invited to bring friends and a plate of food to help celebrate the charity in a fun, friendly way.
When:
Friday August 10 - Bookings Required
Back to the Butcher
, inspired by the time-travelling hit film of a similar name, is a special menu presented by The Commoner in Fitzroy. Paying homage to the Silver Screen throughout the year, special dinners will be on offer through selected months with cult movie inspired menus.
When:
August 2 to 31
Yarra Valley Wine Experience
takes in some of Victoria's best wineries with tutored tastings at 4 premium wineries, a superb winery restaurant lunch and finishing the day at the home of Australia's No.1 bubbly, Domaine Chandon, to enjoy gourmet platters and a glass of sparkling.
Make a Booking Today
bookarestaurant.com
bookarestaurant.com
is the easiest way to book a restaurant online. With the choice to search by cuisine and location, you can find great dining offers with some of Melbourne's finest restaurants. Bookings are free and can be made online at any time of the day.
Book a Restaurant Today
Sporting Events
IASbet
, Australia's premier online betting agency, offers better odds for Horse Racing and Sports Betting both here and overseas. An easy way to take a punt on any of the many races over the long weekend, you can even receive $100 in FREE bets when you join IASbet online.
Join IASbet for $100 in FREE Bets - Learn More
Australian Rules Football
AFL Premiership | Round 20
St Kilda V Melbourne
Saturday August 11, 1:45pm - MCG
Carlton V Brisbane
Saturday August 11, 7:40pm - Marvel Stadium
Richmond V Western Bulldogs
Sunday August 12, 3:15pm - MCG
Essendon V North Melbourne
Sunday August 12, 4:40pm - Marvel Stadium
Roller Derby
South Sea Roller Derby
Cutthroat Charmers v Dolly Rogers
Springers Leisure Centre, Keysborough
Saturday August 11 - Doors Open 6pm
Greyhound Racing
Greyhound Racing @ The Meadows
hosts a range of raceday and non-raceday events throughout the year with the venue renowned worldwide for high class racing.
Next Race Dates:
Wednesday & Saturday, August 8 & 11
More Sports Events
|
More Motor Sports & Auto Events
Let Melbourne Know...
Advertise Your School Fete, Fair or Carnival FREE!
Everyone wants to support their local school by going to their annual fundraiser. Last year we promoted a whopping 1,200 school events. So, make sure you let your school organizers know they can list their fete, fair or carnival for
FREE @ OnlyMelbourne!
Add Your Event for FREE Today!!
Trivia & Humour
Shaggy Dog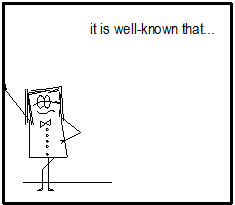 Shaggy Dog by Deej
-
Click Here to find what happens!
White's In A Name?
Melburnian 'Mac' Robertson, regarded as the greatest entrepreneur and philanthropist in contemporary Australian History was the founder of confectionery company MacRobertson's, which gave us the tasty icons of the Cherry Ripe and Freddo Frog.
A philanthropist and flagrant self-promoter, Robertson funded Mawson's Antarctic expeditions and a series of international air races. There is even an area of Antarctica named after Melbourne's legendary confectionary wizard.
Sir Douglas Mawson named a part of the Antarctic Mac Robertson Land in honour of the great entrepreneur. It was a fitting landscape to pay tribute to the Melbourne icon, who wore white suits, painted his factories white, and even used white draught horses to pull his white carts.
More about Sir Macpherson Robertson
|
Read Melbourne Trivia...
WHAT'S ON CALENDAR
OnlyMelbourne's Calendar
allows you to select any day of the year to view everything (everything!!!) on that day in an easy to read, printable display.
-:- View
What's On Calendar
-:- View
Markets Only Calendar
WHAT'S ON RSS FEEDS
We have a range of
RSS Feeds
.
NEWSLETTER
What's On this Week
is an email overview and reminder of the (too many to mention) events happening this week in Melbourne.
Get your copy
of What's On this Week!
FREE ADVERTISING
Advertising
your EVENT at OnlyMelbourne is not only easy, it's
FREE!!
-
Apply Online..
for inclusion in the What's On calendar and newsletter!
❊ Web Links ❊
→
Newsletter | #292 | What's On this Week
→
Subscribe to OnlyMelbourne - Get your copy of What's On this Week!
→
List Your Business or Event - It's FREE!
→
Events Calendar - Find out What's On any day of the week!
→
Mobile OnlyMelbourne
→
Melbourne for Children | Kids
→
Newsletter | #291 | What's On this Week [Last Week]
❊ COVID-19 Notice ❊
Many locations have gone into lockdown as the state takes action to stop the spread of the deadly coronavirus (COVID-19).
→
Disclaimer
: Check with the operator before making plans
...
Trending HOT

Drive-In Movie Club
Drive-In Immersive Cinema Nights Are Coming to Melbourne Put together by our friends at Hot Tub Cinema, a string of family-friendly, social distancing-safe, drive-in ..

Things to see, hear & do this weekend
Make the most of your weekend in Melbourne with these fabulous events. No city does it better than Melbourne, so get out and discover the very best shows, festivals, ..
---
Update Page