Newsletter | #282 | What's On this Week
Welcome to this week's Melbourne events, exhibitions, sports and community guide for Tuesday to Monday, May 29 to June 4, 2012.
This week... our fair city gets to loudly toot its own horn with the Melbourne International Jazz Festival literally getting into full swing with performances held far and wide in some of the hottest jazz venues in town.
It overlaps perfectly with the ongoing Emerging Writers' Festival, so literary show-ponies can tap their toes while looking pensive as they chew on a pen with a notebook before them.
Those already shuddering with terror at the oncoming chilly weather can comfort their cockles as Federation Square comes alive yet again with the return of The Light in Winter, celebrating with a warming program of light displays and performances.
What with the change in season I can already see my dress sense flying out the frosted window as the need for layers becomes much more important than looking fashionable. At a stretch, I can always claim it's in honour of the upcoming
Queen's Birthday
and all that she reigns over.
There's a lot to be said for the Canadian look, eh?
OnlyMelbourne Welcomes
The Comedy Magic Show
, appearing at Northcote Town Hall, is a fun and engaging performance by Luke Hocking, one of Melbourne's leading professional magicians. Packed with amazing magic and illusions, the show even features a talented mind reading raccoon puppet!
When:
Saturday & Sunday, July 7 & 8
Loxley Glass Candy Jar Sale | 3 For $99!
The Massive May Sale on exclusive Loxley Glass Candy Jars, normally $89.95 each, has been extended. Available at The Apothecary Jar Company in Highett, the stunning quality jars are reminiscent of those used in vintage candy stores and chemists.
When:
Sale Extended to May 31
Upcoming Events
Our Queen's Birthday Long Weekend Guide
, for those who want to cut to the chase and plan ahead for Lizzie's big day, has suggestions for the long weekend with special events, tours of Melbourne you can take advantage of, children's events over the weekend and more.
Our Queen's Birthday Long Weekend Guide
Eat Pray Laugh - Barry Humphries' Farewell Tour
, held at Her Majesty's Theatre, brings to the stage our Australia's most iconic performer, satirist, artist and comedian as he takes his final bow along with celebrated alter egos Dame Edna Everage and the Honorable Sir Les Patterson.
When:
July 25 to August 2
|
Book Now
Major Events
The Light in Winter
, Federation Square's celebration of enlightenment, brings together artists, designers and the community with this year's program focusing on the importance and joy of reading with workshops, talks, light displays, performances and more.
When:
June 1 to July 1
Emerging Writers' Festival
, held in various venues across Melbourne, offers a program of events that include forums that explore the art, craft and business elements of being a writer. Along with readings, performances and more, the festival covers a wide range of genres.
When:
May 24 to June 3
Art Exhibitions
Love and devotion: from Persia and beyond
, presented by the State Library of Victoria, is an exhibition that reveals the beauty of Persian manuscripts and the stories of human and divine love told through the pages of rare 13th to 18th century illustrated manuscripts and miniatures.
When:
Until July 1
Persian Cultural Day:
Sunday June 3
Magic carpet ride Discussion Panel:
Thursday June 28
Chain Mail: True Self
, held at Melbourne GPO, embraces the building's heritage with artworks that were sent through the post to enable various artists to work together. Proceeds from all sales go to Fitted for Work, which assists disadvantaged women in finding employment.
When:
May 31 to June 24
Reerguuraa
, held at Melbourne's Fo Guang Yuan Art Gallery, is presented by the Somali Cultural Association. Depicting Somalia's flora, fauna and landscape, the exhibition features works by Adam Jama Ganei and Abdiqadir Ahmed, who have been displaced due to the Somali civil war.
When:
June 1 to 29 - Weekdays
More Exhibitions
Expos, Launches, Open Days & Lectures
Bendigo Home Lifestyle Show
offering the attractions of five shows in one, showcases lifestyle, food and wine, garden, outdoor adventures, vehicles and more. Held at Bendigo's Prince of Wales Showgrounds, the show features displays, demonstrations and much more.
When:
Friday to Sunday, June1 to 3
MOZI's Morning Tea
celebrates the opening of one of Australia's much loved brands, MOZI, with their fourth concept store opening in Armadale. With free morning tea, food and children's activities, visitors will also get 20% off MOZI's homeware, lifestyle and beauty products.
When:
Saturday June 2 - 9am to 12pm
Pakenham Bridal Expo
, held at Cardinia Cultural Centre, presents a showcase of over 40 wedding suppliers from local and surrounding areas. Along with a wonderful fashion parade, the expo also offers free showbags and magazines to the first 100 brides to arrive on the day.
When:
Sunday June 3 - 10am to 3pm
Melbourne Tours
Melbourne's Underbelly Crime Tour
lets you discover the darker side of Melbourne as you walk in the footsteps of notorious criminals, exploring the scenes of some of the city's most infamous criminal events. The tour also includes 50% discount on entry to the Old Melbourne Gaol.
More on Melbourne's Underbelly Crime Tour
Melbourne Tours & Activities
are a great way to get out during holidays with the kids to discover some of the hidden treasures in your own city. With guided tours, ferry rides, sports events and more, there's no end of great attractions throughout Melbourne and Victoria.
Find Great Melbourne Tours & Activities Today
More Expos & Launches
|
More Open Days
|
More Tours
Performances & Theatre
Annie
, the classic family musical, will be brought to life at Melbourne's Regent Theatre with Anthony Warlow returning in the role of Daddy Warbucks. The inspiring musical follows the fun-filled adventures of an orphan whose efforts to find her parents leads to more than hoped for.
When:
June 1 to July 8
|
Book Now
Moonshadow
, held at Melbourne's Princess Theatre, is a new musical by Yusuf, formerly known as Cat Stevens. With a score filled with his amazing songs and music performed by an all Australian cast, Moonshadow follows a young man and his moonshadow's search for happiness.
When:
May 31 to July 5
Scrubbers
, performed by STAG at Strathmore Community Hall, is Melbourne playwright and composer Cenarth Fox's musical that follows five women who clean a large multi-storey office building and the comfort they find in the friendships they forge together.
When:
May 31 to June 9
Classical, Choral & Recitals
Eugene Onegin
, held at Her Majesty's Theatre, is The Opera Studio Melbourne's breathtaking version of Tchaikovsky's operatic masterpiece. The romantic tragedy features a talented cast singing in English with a 16 piece professional orchestra conducted by Rebecca Anne Hicks.
When:
June 1, 3 & 6
Harp in the Melbourne Observatory
is a series of inspiring and uplifting concerts presented by Michael Johnson. Proudly performing as The Royal Botanic Gardens resident harpist for over decade, Johnson's compositions are regularly aired on national radio and television.
When:
Sundays Until August 19 - Bookings Required
Preston Symphony Orchestra
, founded in 1950, will be performing at Preston City Hall a presentation of Carl Vine's Symphony No. 5, a Percussion Symphony that sees guest conductor Mario Dobernig joined by Kaylie Melville, Rebecca Lloyd-Jones, Hugh Tidy and Louis Sharpe.
When:
Sunday June 3 - 2:30pm
Burlesque, Cabaret & Dance
Rock the Ballet
, held at the Arts Centre, is a fusion of classic Ballet technique blended with the excitement of musical theatre, hip hop, ballet, tap, contemporary and gymnastics, all set to a stellar soundtrack with hits from U2, Michael Jackson, Prince, Queen and others.
When:
Wednesday to Sunday, May 30 to June 3
Sneak Preview
, presented by Dance World Studios and APO Arts Academy, showcases the talents of dance and musical theatre students at Gasworks Arts Park. With short works in traditional to commercial dance, the production includes excerpts from iconic musical theatre scenes.
When:
Saturday & Sunday, June 2 & 3
Red Chair Burlesque
, held at St Kilda's Felix Bar, presents five beautiful ladies performing burlesque routines as some of your favourite pop culture characters. With the audience encouraged to dress to impress themselves, there will be prizes on the night for great costumes.
When:
Friday June 1 - Doors Open 6:30pm
More Performances & Theatre
|
More Dance & Ballet
Entertainment & Nightlife
Melbourne International Jazz Festival
features a line-up of around 100 acts performing across Melbourne's unique jazz venues such as Bennetts Lane Jazz Club and the CUB Malthouse. The program includes free concerts at Federation Square, Jazz concerts for children and more.
When:
June 1 to 10
Sui Zhen
, the colourful personality of singer, songwriter and composer Becky Freeman, will be performing at The Grace Darling Hotel in Collingwood as part of her tour to celebrate the release of Two Seas, her album which came together throughout her travels over the past few years.
When:
Wednesday May 30 - 8pm
Winter Music in the Round
, presented at Thornbury Theatre, brings to the stage three great Melbourne bands in a concert not to be missed with eight-piece band Canos joined by The April Maze and Winterlights with their unique sound of honest vocals and folk inspired storytelling.
When:
Friday June 1 - Doors Open 7pm
Comedy & Magic
Handsome Jack
, a regular performer at the world-famous Magic Castle in Hollywood, will perform in Melbourne when he appears at Tony Starr's Kitten Club with a show that presents the magic and comedy that have made Handsome Jack one of Hollywood's most sought-after entertainers.
When:
Wednesday to Saturday, May 30 to June 2
Theatresports
, Melbourne's longest running improvisation comedy show, returns with performances held at The Space in Prahran where comedians and actors will go head to head in the lead-up to the epic Grand Final staged at Federation Square's iconic BMW Edge.
When:
Sundays Until June 24
Cinema
Outside-in Cinema
, held at the State Library of Victoria, is a special winter program of free cinema, showcasing films donated to the Library's collection. With free screenings of animated films from around the world and contemporary documentaries, there are also prizes on offer.
When:
Wednesday June 6 - 6:30pm
The Last Survivor
, a documentary of personal accounts from survivors of genocide, will be screened at Bella Union in Carlton in a night of film and poetry to inspire and also inform with representatives from Hotham Mission and the Asylum Seeker's Resource Centre.
When:
Thursday May 31 - 8pm to 11pm
Croydon Film Society
hold regular screenings at Chirnside Park's Reading Cinema. Showcasing quality films, annual membership includes all screenings and attendance of their end of year party. The next movie they'll be screening is the Italian film, Le Quattro Volte.
When:
Monday June 4 - 7:15pm
More Live Gigs
|
More Comedy & Magic
|
More Cinema
Melbourne For Kids
Sesame Street Elmo's World Tour
, a live show held at The Alexander Theatre of Clayton's Monash University, is an all-singing, all-dancing production that follows the adventures of Elmo and his friends as they learn how people sing and dance and say hello in different countries.
When:
Saturday June 2 - 10am to 11:20am
Family Day at Collingwood Children's Farm
is a special children's event held each month with each family day featuring a particular theme with activities provided for kids. Activities include hayrides, a BBQ and much more to make it a great day out for the kids and family.
When:
Sunday June 3
Wallace & Gromit's World of Invention
invites children to explore 62 West Wallaby Street, a life-size version of Wallace and Gromit's home at Scienceworks. Kids can discover how simple ideas transform into life-changing inventions with cracking activities, games and more.
When:
May 19 to November 11
Circus
Eroni's Circus
, appearing in Cockatoo with shows held under the Big Top, are a new Australian circus. Owned and operated by the 5th and 6th generations of the Maynard circus dynasty, they pride themselves as a glamorous, professional and entertaining circus experience.
Cockatoo:
Friday to Sunday, June 1 to 3
Silvers Grand Magic Circus
will be appearing with performances held in Mill Park. Established in 1976, the circus offers a great show for people of all ages with performers including everything from jugglers and clowns to acrobats, international performers and more.
Mill Park:
Until June 3 - Various Dates
More Children's Events
|
More Circus
Markets, Fetes and Fairs
Melbourne Market Guide
View MARKETS calendar
to make the most of the rare sunny days (it's a coin toss, isn't it!) and head to one of Melbourne's many excellent markets for a bargain!

A growing number of food, produce and even wine markets are springing up around the suburbs.
Fetes Fairs & Shows
Art & Craft Markets
Food & Produce Markets
Swap Meets
Garage Sales
Wining & Dining
Good Food and Wine Show
, held at Melbourne Convention & Exhibition Centre, presents an exciting world of tastes, flavours, cooking products and techniques. Along with live demonstrations from celebrity chefs, there are hands-on activities and samples of the finest foods.
When:
Friday to Sunday, June 1 to 3
Whisky Business
, inspired by the cult film of a similar name, is a special menu presented by The Commoner in Fitzroy. Paying homage to the Silver Screen throughout the year, special dinners will be on offer through selected months with unique cult movie inspired menus.
When:
Throughout June - Wednesdays to Sundays
bookarestaurant.com
bookarestaurant.com
is the easiest way to book a restaurant online. With the choice to search by cuisine and location, you can find great dining offers with some of Melbourne's finest restaurants. Bookings are free and can be made online at any time of the day.
Book a Restaurant Today
Sporting Events
IASbet
, Australia's premier online betting agency, offers better odds for Horse Racing and Sports Betting both here and overseas. An easy way to take a punt on any of the many races over the long weekend, you can even receive $100 in FREE bets when you join IASbet online.
Join IASbet for $100 in FREE Bets - Learn More
Australian Rules Football
AFL Premiership | Round 10
St Kilda V Richmond
Friday June 1, 7:50pm - Marvel Stadium
Geelong V Greater Western Sydney
Saturday June 2, 1:45pm - Simonds Stadium
Essendon V Melbourne
Saturday June 2, 7:40pm - MCG
Collingwood V Gold Coast
Sunday June 3, 4:40pm - MCG
Rugby
Super Rugby Season - Round 15
Melbourne Rebels vs Brumbies
Friday June 1 - 7:40pm
AAMI Park, Melbourne
Netball
ANZ Championships | Round 10
Melbourne Vixens v Adelaide Thunderbirds
Sunday June 3 - 2:20pm
Hisense Arena, Melbourne
More Sports Events
|
More Motor Sports & Auto Events
Let Melbourne Know...
Advertise Your School Fete, Fair or Carnival FREE!
Everyone wants to support their local school by going to their annual fundraiser. Last year we promoted a whopping 1,200 school events. So, make sure you let your school organizers know they can list their fete, fair or carnival for
FREE @ OnlyMelbourne!
Add Your Event for FREE Today!!
Trivia & Humour
Shaggy Dog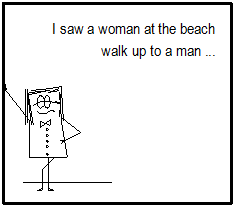 Shaggy Dog by Deej
-
Click Here to find what happens!
The Black Box
A Melbourne man invented the
"black box"
flight recorder. However, nobody in Australia was interested in David Warren's invention, developed at the Aeronautical Research Laboratories in Melbourne in 1956, but he was invited to develop it in the UK.
Soon, the "black box"was in use world-wide and in 1960 all Australian airlines were compelled to install them.
Read about other Melbourne Inventions...
|
Read Melbourne Trivia...
WHAT'S ON CALENDAR
OnlyMelbourne's Calendar
allows you to select any day of the year to view everything (everything!!!) on that day in an easy to read, printable display.
-:- View
What's On Calendar
-:- View
Markets Only Calendar
WHAT'S ON RSS FEEDS
We have a range of
RSS Feeds
.
NEWSLETTER
What's On this Week
is an email overview and reminder of the (too many to mention) events happening this week in Melbourne.
Get your copy
of What's On this Week!
FREE ADVERTISING
Advertising
your EVENT at OnlyMelbourne is not only easy, it's
FREE!!
-
Apply Online..
for inclusion in the What's On calendar and newsletter!
❊ Web Links ❊
→
Newsletter | #282 | What's On this Week
→
Subscribe to OnlyMelbourne - Get your copy of What's On this Week!
→
List Your Business or Event - It's FREE!
→
Events Calendar - Find out What's On any day of the week!
→
Mobile OnlyMelbourne
→
Melbourne for Children | Kids
→
Newsletter | #281 | What's On this Week [Last Week]
❊ COVID-19 Notice ❊
Many locations have gone into lockdown as the state takes action to stop the spread of the deadly coronavirus (COVID-19).
→
Disclaimer
: Check with the operator before making plans
...
Trending HOT

Things to see, hear & do this weekend
Make the most of your weekend in Melbourne with these fabulous events. No city does it better than Melbourne, so get out and discover the very best shows, festivals, ..
---
Update Page