Newsletter | #281 | What's On this Week
Welcome to this week's Melbourne events, exhibitions, sports and community guide for Tuesday to Monday, May 22 to 28, 2012.
This week... Melbourne gets good and arty with Next Wave Festival offering a diverse range of events that push boundaries, break genres, and redefine more than you could shake a furrowed brow at.
Also making a creative splash this week is the return of the St Kilda Film Festival along with the Emerging Writers' Festival presenting yet another fantastic program of talks, readings and other events that cater to those fond of the written word in all its obscure glory.
I say obscure because one glance at the program this year and you'll realise how much broader an area literature is now with the Whole Wide World dot com having a voice these days.
If you remember a more modest time when the 'Media' meant 'Paper', hit Like.
If you also remember how back then 'Scissors' meant 'Stuart Littlemore', hit Share.
OnlyMelbourne Welcomes
Loxley Glass Candy Jar Sale | 3 For $99!
The Massive May Sale on exclusive Loxley Glass Candy Jars, normally $89.95 each, has been extended. Available at The Apothecary Jar Company in Highett, the stunning quality jars are reminiscent of those used in vintage candy stores and chemists.
When:
Sale Extended to May 31

SPC Ardmona Factory Sale
, for 10 days only, Factory Sales will set up shop at the Melbourne Showgrounds slashing prices on hundreds of grocery items. The event is FREE and open to everyone offering huge savings of up to 90% on popular items like Ardmona Pizza Sauce base, SPC/Ardmona Canned fruit varieties, Ardmona chopped tomatoes, IXL jam and more.
When:
Until May 27 - 9am to 5pm
Upcoming Events
Annie
, the classic family musical, will be brought to life at Melbourne's Regent Theatre with Anthony Warlow returning in the role of Daddy Warbucks. The inspiring musical follows the fun-filled adventures of an orphan whose efforts to find her parents leads to more than hoped for.
When:
June 1 to July 8
|
Book Now
Eat Pray Laugh - Barry Humphries' Farewell Tour
, held at Her Majesty's Theatre, brings to the stage our Australia's most iconic performer, satirist, artist and comedian as he takes his final bow along with celebrated alter egos Dame Edna Everage and the Honorable Sir Les Patterson.
When:
July 25 to August 2
|
Book Now
Major Events
Emerging Writers' Festival
, held in various venues across Melbourne, offers a program of events that include forums that explore the art, craft and business elements of being a writer. Along with readings, performances and more, the festival covers a wide range of genres.
When:
May 24 to June 3
Next Wave Festival
, with the theme 'The space between us wants to sing', presents a wide variety of genre-busting new works at various venues throughout Melbourne. With many events free to the public, the festival features art, theatre and music performances and much more.
When:
Until May 27
La Fiera
, held in Myrtleford, presents an entertaining weekend for the whole family. Showcasing a wide range of aspects of Italian culture, the festival features special dinners, winery tours, musical performances, a re-enactment of the Living Chess Match and many other attractions.
When:
Friday to Sunday, May 25 to 27
Art Exhibitions
Art Melbourne
, Melbourne's Affordable Art Fair at Carlton's Royal Exhibition Building, showcases almost 80 galleries from around Australia and overseas with thousands of new artworks on display that include of paintings, sculpture, photography, indigenous works and more.
When:
Thursday to Sunday, May 24 to 27
Heroes of Kangaroo and Lamb
, showing at Melbourne's fortyfivedownstairs, is an exhibition of Martin Hodge's latest series of observational drawings and watercolours. Inspired by contemporary heroes, his works use toys to examine the cross-cultural phenomenon.
When:
May 22 to June 2 - Tuesdays to Saturdays
Stained Glass
, held at MARS Gallery in Port Melbourne, is Priscilla Bracks's series of lenticular images. Inspired by the geometry and patterns used by various cultures in religious art, her latest works draw on the stained glass windows of a Catholic Cathedral she'd visit as a child.
When:
Until June 3 - Closed Mondays
More Exhibitions
Expos, Launches, Open Days & Lectures
The Digital Show
showcases the latest products from global names such as Nikon, Canon, Fuijifilm, Epson and others. Held at Melbourne Convention & Exhibition Centre, there's also a program of lectures and attractions that include the premiere of Pixar's latest film, La Luna.
When:
Friday to Sunday, May 25 to 27
National Tradesman's Expo
, taking place at Melbourne Showgrounds, offers a unique opportunity to buy big trade brands at the best trade prices. An end of financial year event, the expo showcases tools, machinery and vehicles with test centres allowing visitors to try and buy.
When:
Friday to Sunday, May 25 to 27
Smart Expo
, held at Melbourne Town Hall, brings together representatives of education providers and industry leaders to provide students with information on courses, career paths and outcomes, education programs and more with short seminars also on offer throughout the day.
When:
Monday May 28 - 10am to 7pm
Melbourne Tours
Melbourne's Underbelly Crime Tour
lets you discover the darker side of Melbourne as you walk in the footsteps of notorious criminals, exploring the scenes of some of the city's most infamous criminal events. The tour also includes 50% discount on entry to the Old Melbourne Gaol.
More on Melbourne's Underbelly Crime Tour
Melbourne Tours & Activities
are a great way to get out during holidays with the kids to discover some of the hidden treasures in your own city. With guided tours, ferry rides, sports events and more, there's no end of great attractions throughout Melbourne and Victoria.
Find Great Melbourne Tours & Activities Today
More Expos & Launches
|
More Open Days
|
More Tours
Performances & Theatre
The Laramie Project - 10 Years Later
follows on from one of the most popular plays of the last decade. Performed by Red Stitch Theatre at the Arts Centre, the documentary style performance draws on anecdotes to investigate the ripple effect of a senseless murder.
When:
Until May 26 - Various Dates
Top Acts
, held at St Kilda's Palais Theatre, brings the best young performing artists together in a stunning production. The finale of the VCE Season of Excellence, Top Acts is a spectacular evening of drama, theatre, dance, music, and original music works by selected students.
When:
Friday May 25 - Doors Open 6:30pm
Women of Letters
, held at Thornbury Theatre, celebrates the lost art of letter-writing by bringing together diversely talented and entertaining women. With each guest penning 'A Letter to My Biggest Fright', the event will also raise funds for animal rescue shelter, Edgar's Mission.
When:
Sunday May 27 - Doors Open 2:30pm
Classical, Choral & Recitals
Quartet - The Razor
held at Carlton's La Mama Theatre., brings together classical music and contemporary theatre with two duos performing a double quartet as MŁller's refraction of Laclos"Dangerous Liaisons' is set against a modern reduction of Haydn's 'Razor' quartet.
When:
Until May 27 - Wednesdays to Sundays
Reconciliation
, held at Melbourne Town Hall, features one of Australia's greatest indigenous musicians, Willam Barton. With Monash Academy Orchestra joining the didjeridu performer, the free concert includes Barton's Kalkadungu and Duke Ellington's Black, Brown and Beige.
When:
Sunday May 27 - 2:30pm
Stephen McIntyre's Birthday Celebration
, held at Melbourne Recital Centre, is a special concert to celebrate the distinguished Australian artist, who will be joined by friends in a program of favourite chamber works by Schubert, Chopin, Rossini, Rachmaninov and Saint-SaŽns.
When:
Sunday May 27 - 3pm
Burlesque, Cabaret & Dance
Monster Body
, held at Carlton's Dancehouse, is a graphically honest and energetic performance. Exploring a political imagination, themes of life and death, dreams, songs, consumerism and more, Atlanta's production aims to broaden society's representation of the female body.
When:
Until Sunday May 27
Four Dead Divas + ONE
, performed at South Melbourne's Butterfly Club, sees Dr Glenda Waverley, sociologist and day show host, assemble four of the world's finest dead divas to dissect the meaning of camp with icons, Dusty, Judy, Bette and Joan joined by the late, great Whitney.
When:
Friday May 25 - 10:30pm
Cabaret De Paris
, held at The Palms at Crown, presents a never before seen spectacular of old fashioned showgirl glamor mixed with arial artists, pole dancers, circus acts, magicians, illusionists and the famous French Cancan dancers that caprute the charm of Moulin Rouge.
When:
Saturday May 26 - 8pm
More Performances & Theatre
|
More Dance & Ballet
Entertainment & Nightlife
Stonnington Jazz Festival
, held at venues including Chapel Off Chapel and Malvern Town Hall, features performances of the very best jazz this country has to offer with a program featuring seasoned musicians and new performers covering the broad spectrum of genres in jazz.
When:
May 17 to 27
Wired
, held at Collingwood's Bendigo Hotel, showcases the talents of Box Hill Institute's students. Promoting upcoming sound engineers and music business professionals, the line-up of amazing local talents includes James Gowans, Bek Doery, Carly Scerri and Annika Keefer.
When:
Thursday May 24 - Doors Open 8pm
Kate Mulqueen
, equal parts cabaret, folk and heartbreak, will perform at Melbourne's City Library as part of Acoustica's concert series. While new to the indie music circuit, she has already gathered a loyal audience and created a community of merry music makers and appreciators.
When:
Thursday May 24 - 6pm to 7pm
Comedy & Magic
The Variety Collective
, a vaudeville event held at The Brunswick Green, brings together the best and brightest variety performers with talented acts that include comedians, jugglers, magicians, acrobats, hula hoopers, ukulele players, sword swallowers, contortionists and more.
When:
Wednesday May 23 - 8pm
Comedy at Spleen
presents an eclectic mix of comedy with some of the best of Melbourne's comedy scene taking to the stage each week. With free entry, the ever changing line-up features established personalities and legends along with the hottest new performers.
When:
Monday May 28 - 8:30pm
Theatresports
, Melbourne's longest running improvisation comedy show, returns with performances held at The Space in Prahran where comedians and actors will go head to head in the lead-up to the epic Grand Final staged at Federation Square's iconic BMW Edge.
When:
Sundays Until June 24
Cinema
St Kilda Film Festival
, now in its 29th year, screens more Australian short films than any other film festival. Screening a wide range of genres with drama, comedy, documentary, animation and digital media, the festival also offers awards to filmmakers with a $40,000 prize pool.
When:
Tuesday to Sunday, May 22 to 27
Human Rights Arts & Film Festival
showcases acclaimed films chosen from over 700 submissions. Held to spread public awareness of Human Rights issues across the globe, the festival also includes musical performances, public forums, art exhibitions and much more.
When:
May 15 to 27
Art Day South
, held at ACMI Cinema, showcases a collection of short films by artists with a disability drawn from the Art Day South collective. The collection covers a diverse range of media, from hand drawn animation to digital works using custom software and motion tracking technology.
When:
Until May 27
More Live Gigs
|
More Comedy & Magic
|
More Cinema
Melbourne For Kids
Wallace & Gromit's World of Invention
invites children to explore 62 West Wallaby Street, a life-size version of Wallace and Gromit's home at Scienceworks. Kids can discover how simple ideas transform into life-changing inventions with cracking activities, games and more.
When:
May 19 to November 11
Mia Mia Aboriginal Art Gallery
, located in Templestowe, offer a free afternoon of entertainment when you can hear musician Gnarnayarrahe Waitairie play the didgeridoo and tell dreamtime stories and also watch Mia Mia founder Colin McKinnon showcase the art of boomerang throwing.
When:
Every Saturday - 3pm to 5pm
Cardboard Play Spaces
, presented by Melbourne's ArtPlay, is a free workshop that invites children to join artist Kathy Holowko and first year students from the Department of Architecture at Monash University in transforming cardboard into amazing structures kids will love.
When:
Sunday May 27 - 12pm to 3pm
Circus
Eroni's Circus
, appearing in Baxter with shows held under the Big Top, are a new Australian circus. Owned and operated by the 5th and 6th generations of the Maynard circus dynasty, they pride themselves as a glamorous, professional and entertaining circus experience.
When:
Until May 27 - Various Dates & Times
Silvers Grand Magic Circus
will be appearing with performances held in Mill Park. Established in 1976, the circus offers a great show for people of all ages with performers including everything from jugglers and clowns to acrobats, international performers and more.
Mill Park:
Until June 3 - Various Dates
More Children's Events
|
More Circus
Markets, Fetes and Fairs
MASH Antiques and Collectables Fair
, held at Mont Albert Primary School and presented by Rotary, brings together over 30 dealers to present their treasures to the public. With a wide range of antiques and collectables available to purchase, there'll also be evaluations on offer.
When:
Saturday & Sunday, May 26 & 27
Melbourne Market Guide
View MARKETS calendar
to make the most of the rare sunny days (it's a coin toss, isn't it!) and head to one of Melbourne's many excellent markets for a bargain!

A growing number of food, produce and even wine markets are springing up around the suburbs.
Fetes Fairs & Shows
Art & Craft Markets
Food & Produce Markets
Swap Meets
Garage Sales
Wining & Dining
Nonchalant Bombasi-tea
, appearing at Tea&Sympathy in Thornbury, is a one-woman fast-paced raconteur show bout tea. More than cabaret and stand-up comedy, musician and storyteller Camellia Cha presents travel tales, historical narrative, haunting music and tea poetry.
When:
Sunday May 27 - 3pm to 5pm
bookarestaurant.com
bookarestaurant.com
is the easiest way to book a restaurant online. With the choice to search by cuisine and location, you can find great dining offers with some of Melbourne's finest restaurants. Bookings are free and can be made online at any time of the day.
Book a Restaurant Today
Sporting Events
IASbet
, Australia's premier online betting agency, offers better odds for Horse Racing and Sports Betting both here and overseas. An easy way to take a punt on any of the many races over the long weekend, you can even receive $100 in FREE bets when you join IASbet online.
Join IASbet for $100 in FREE Bets - Learn More
Australian Rules Football
AFL Premiership | Round 9
Western Bulldogs V Geelong
Friday May 25, 7:50pm - Marvel Stadium
Richmond V Hawthorn
Saturday May 26, 1:45pm - MCG
St Kilda V Sydney
Saturday May 26, 4:40pm - Marvel Stadium
North Melbourne V Brisbane
Sunday May 27, 1:10pm - Marvel Stadium
Carlton V Melbourne
Sunday May 27 3:15pm - MCG
Netball
ANZ Championships | Round 9
Melbourne Vixens v NSW Swifts
Sunday May 27 - 2:20pm
Hisense Arena, Melbourne
Greyhound Racing
Greyhound Racing @ The Meadows
hosts a range of raceday and non-raceday events throughout the year with the venue renowned worldwide for high class racing.
Next Race Dates:
Wednesday & Saturday, May 23 & 26
More Sports Events
|
More Motor Sports & Auto Events
Let Melbourne Know...
Advertise Your School Fete, Fair or Carnival FREE!
Everyone wants to support their local school by going to their annual fundraiser. Last year we promoted a whopping 1,200 school events. So, make sure you let your school organizers know they can list their fete, fair or carnival for
FREE @ OnlyMelbourne!
Add Your Event for FREE Today!!
Trivia & Humour
Shaggy Dog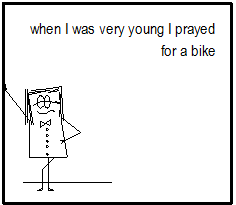 Shaggy Dog by Deej
-
Click Here to find what happens!
Which Bloody Bank..?
The very first Blood Bank was founded at the Royal Melbourne Hospital in 1926 by Dr. Lucy Meredith Bryce, a resident Haematologist of the Pathology Department.
Read about other Melbourne Firsts...
|
Read Melbourne Trivia...
WHAT'S ON CALENDAR
OnlyMelbourne's Calendar
allows you to select any day of the year to view everything (everything!!!) on that day in an easy to read, printable display.
-:- View
What's On Calendar
-:- View
Markets Only Calendar
WHAT'S ON RSS FEEDS
We have a range of
RSS Feeds
.
NEWSLETTER
What's On this Week
is an email overview and reminder of the (too many to mention) events happening this week in Melbourne.
Get your copy
of What's On this Week!
FREE ADVERTISING
Advertising
your EVENT at OnlyMelbourne is not only easy, it's
FREE!!
-
Apply Online..
for inclusion in the What's On calendar and newsletter!
❊ Web Links ❊
→
Newsletter | #281 | What's On this Week
→
Subscribe to OnlyMelbourne - Get your copy of What's On this Week!
→
List Your Business or Event - It's FREE!
→
Events Calendar - Find out What's On any day of the week!
→
Mobile OnlyMelbourne
→
Melbourne for Children | Kids
→
Newsletter | #280 | What's On this Week [Last Week]
❊ COVID-19 Notice ❊
Many locations have gone into lockdown as the state takes action to stop the spread of the deadly coronavirus (COVID-19).
→
Disclaimer
: Check with the operator before making plans
...
Trending HOT

Things to see, hear & do this weekend
Make the most of your weekend in Melbourne with these fabulous events. No city does it better than Melbourne, so get out and discover the very best shows, festivals, ..
---
Update Page