Newsletter | #280 | What's On this Week
Welcome to this week's Melbourne events, exhibitions, sports and community guide for Tuesday to Monday, May 15 to 21, 2012.
This week... amidst some homegrown traditional celebrations with Cultures Come Together offering a day of Indigenous celebrations, there's a distinct touch of Asian flare with the return of Japan Festival in Box Hill joining the weekend long festivities of Federation Square's Buddha's Day & Multicultural Festival.
Those who prefer their Zen activities with a dash of educational importance can enjoy one of the many attractions on offer with Law Week well under way. And joining the Fair Trade Festival this week for a good dose of political correctness, there's the Human Rights Arts & Film Festival.
Not quite as politically correct, but equally entertaining, was the youngest one's efforts during Mother's Day, giving the meaning of such a day. While playing 'The Game of Life' earlier that morning, the six year old lad had been quite distraught (re: grumpy) to find himself lumped with three daughters and not one single boy.
It was over lunch later that day that he made the comment of there being more boys in the house than girls, something of an ongoing gender war that he's picked up from school.
When told that the boys were outnumbered if we counted his 'three daughters', he again began to get huffy, but only for a moment. It didn't take long for his eyes to light up with a sudden realisation.
'I didn't have three daughters...' he told us, 'but my wife did!'
Cue the very blokey and gleeful thumbs-up and... boom-tish!
OnlyMelbourne Welcomes
Cultures Come Together
, presented in Ringwood by Mullum Mullum Indigenous Gathering Place, is a celebration of Reconciliation with the family day featuring a welcoming and smoking ceremony, traditional dance performances and food, children's activities and more.
When:
Sunday May 20 - 11am to 3pm

SPC Ardmona Factory Sale
, for 10 days only, Factory Sales will set up shop at the Melbourne Showgrounds slashing prices on hundreds of grocery items. The event is FREE and open to everyone offering huge savings of up to 90% on popular items such as Ardmona Pizza Sauce base, SPC/Ardmona Canned fruit varieties, Ardmona chopped tomatoes, IXL jam - and so much more. .
When:
18 - 27 May - 9am to 5pm
Major Events
Law Week
, with events held in Melbourne and Victoria, offers the public fun and informative ways to engage in their law and legal system. Courts Open Day is the highlight of celebrations, when Melbourne's major courts open their doors to the Victorian community.
When:
Until Sunday May 20
Courts Open Day:
Saturday May 19
Buddha's Day & Multicultural Festival
at Federation Square celebrates the birth of the Buddha with traditional ceremonies, vegetarian food stalls alongside the Yarra on the River Terrace, live music, cultural demonstrations and art and craft activities for children.
When:
Saturday & Sunday, May 19 & 20
Japan Festival
, held at Box Hill Town Hall and Box Hill TAFE, features an extensive food court offering many Japanese foods. Showcasing the unique traditions of Japan, the festival includes theatre, karate displays, traditional drumming and many toys, crafts and much more.
When:
Sunday May 20
Fair Trade Festival
highlights the plight of disadvantaged workers throughout the world with events that include fair trade markets showcasing ethically produced goods such as chocolate, coffee and clothing along with exhibitions, seminars and the Big Fair Trade Morning Break.
When:
May 11 to 18
St Kilda Busking Festival
celebrates and showcases colourful entertainment from Melbourne's best hidden artists. With fun performances held on Sundays from 1pm to 4pm, the free entertainment offers a colourful, bizarre and often hilarious afternoon for the whole family.
St Kilda Village:
Sundays May 13 & May 20
Art Exhibitions
The Last Train from Arles
, held at Steps Gallery in Carlton, is an exhibition of paintings by Kevin Smith. Having lived, painted and exhibited across Australia over the past 45 years, this is the first Melbourne exhibition of his bold, textural and vibrant works to be shown in many decades.
When:
May 19 to June 3 - Closed Mondays
Opening Night:
Friday May 18 - 6pm to 8pm
Fairy Tales for the Paranoid
, showing at Firestation Print Gallery in Armadale, is an exhibition of etchings created by Melbourne artist Keiko Murakami. Born in Japan, the former fashion designer's works present cautionary tales where nothing is quite as simple as it seems.
When:
May 16 to 26 - Wednesdays to Saturdays
Official Opening:
Saturday May 19 - 12pm to 4pm
aRtECYCLE
showcases sculptures specially created to compliment the building and grounds of the Incinerator Arts Complex in Moonee Ponds. All featured works are created from recycled and found materials, used to transform the unwanted into impressive pieces of art.
When:
May 17 to July 8 - Closed Mondays
More Exhibitions
Expos, Launches, Open Days & Lectures
Bonhams
, one of the world's big-three auction houses, will preview highlights from its forthcoming series of auctions at Como House & Garden in South Yarra where they'll showcase beautiful art deco, 70s retro, antiques, and preview the upcoming Bonhams Fine Jewellery Auction.
When:
Thursday to Sunday, May 17 to 20
Love Vintage Expo
, held at the Royal Exhibition Building in Carlton, showcases exhibitors from all over Australia selling a fantastic range of collectable and vintage items. The show also features demonstrations, a Parade of Vintage Fashions, door prizes and much more.
When:
Friday to Sunday, May 18 to 20
Melbourne Doll Show
, held at Burwood East's Whitehorse Club, features displays of some of the finest bisque and porcelain dolls. Along with collectable dolls and miniature furniture for sale, there will also be stalls offering, Teddy Bears, doll making supplies and valuations.
When:
Saturday & Sunday, May 19 & 20
More Expos & Launches
|
More Open Days
|
More Tours
Performances & Theatre
Persona
, held at St Kilda's Theatre Works, is a performance based on the cinematic masterpiece by Ingmar Bergman. Boldly re-imagined for the stage, the nightmarish story of identity, intimacy and the limits of the spoken word plays out between a nurse and her mute patient.
When:
May 18 to 27 - Tuesdays to Sundays
Teach me to Cry
, performed at The Owl & the Pussycat in Richmond, is an intimate portrayal about the Arab Spring as it presents a true retelling of human relationships at a time when war and revolution roars across a country where its people want only to be set free.
When:
Until Saturday May 19
Uncle Vanya
, Chekhov's modern masterpiece, will be presented by a unique performance ensemble at Melbourne's fortyfivedownstairs. Led by Green Room award-winning director Laurence Strangio, the timeless play is captured by a brilliant cast of 9 actors, a guitar and a gun.
When:
May 17 to June 3 - Tuesdays to Sundays
Classical, Choral & Recitals
Melbourne Chamber Orchestra
will perform at Melbourne Recital Centre with their concert, Aria, featuring young vocal star, Greta Bradman. Joining the talented Soprano as special guests will be Lerida Delbridge on Violin and Justin Williams on Viola with direction by William Hennessy
When:
Thursday & Sunday, May 17 & 20
Australian Pops Orchestra
, bringing together some of the country's best musicians, will perform for two nights only at The Palms at Crown. With Todd McKenney and John Foreman, the concerts include an ABBA Medley and other guests in a spectacular evening of entertainment.
When:
Friday & Saturday, May 18 & 19
Beethoven in C
, presented by Heidelberg Choral Society, is a performance of Beethoven's Mass in C and Choral Fantasia under the direction of Peter Bandy. With guest soloists that include Janet Todd, it's held at the Performing Arts Centre of Ivanhoe Girls Grammar School.
When:
Saturday May 19 - 7:30pm
Burlesque, Cabaret & Dance
Tease
, held at South Yarra's Red Bennies, is a night of saucy fun with the House of Burlesque Troupe joined by a bevy of 30 stunning starlets. Along with the grand dame of Burlesque, Minsky Malone, there's also great live jazz entertainment from The Jelly Tub Rollers.
When:
Friday May 18 - Bookings Advised
Will You Take This Woman?
is a cabaret that's not about stalking, marriage, obsession or breaking and entering. Or so claims Hannah, a woman who has finally found the man every girl dreams of. Perfect in every way like herself, the only problem is that they've yet to meet.
When:
Thursday to Sunday, May 17 to 20
More Performances & Theatre
|
More Dance & Ballet
Entertainment & Nightlife
Stonnington Jazz Festival
, held at venues including Chapel Off Chapel and Malvern Town Hall, features performances of the very best jazz this country has to offer with a program featuring seasoned musicians and new performers covering the broad spectrum of genres in jazz.
When:
May 17 to 27
Boy & Bear
, winners of five ARIA Awards, will perform at Melbourne's Forum Theatre. With their debut album Moonfire receiving great attention, the Sydney quintet are currently touring across Australia with performances for those who have supported the band from the beginning.
When:
Wednesday May 16
Jimi Hocking's Blues Machine
will be play at the Rainbow Hotel in Fitzroy. Also known as Jimi the human, the performer has a strong musical pedigree which has seen him forge a unique musical path since the early 1980's and perform with The Screaming Jets and the Angels.
When:
Saturday May 19 - 9pm
Craig Schneider Trio
, led by the award-winning performer, will appear at Dizzy's Jazz Club in Richmond. A respected jazz artist, Craig has shared the stage with such jazz greats as legendary bassist Ray Brown, vocalist Marion Montgomery and trumpet virtuoso James Morrison.
When:
Friday May 18 - 9pm
Comedy & Magic
NBC Comedy Trivia Special
, held at Carlton's John Curtin Hotel, will be a great night of fun with prizes for knowledge, costume and wit as attending punters are challenged to answer questions about the TV shows Parks and Recreation, Community, 30 Rock and The Office.
When:
Monday May 21 - 7:30pm
Theatresports
, Melbourne's longest running improvisation comedy show, returns with performances held at The Space in Prahran where comedians and actors will go head to head in the lead-up to the epic Grand Final staged at Federation Square's iconic BMW Edge.
When:
Sundays Until June 24
Cinema
Human Rights Arts & Film Festival
showcases acclaimed films chosen from over 700 submissions. Held to spread public awareness of Human Rights issues across the globe, the festival also includes musical performances, public forums, art exhibitions and much more.
When:
May 15 to 27
Art Day South
, held at ACMI Cinema, showcases a collection of short films by artists with a disability drawn from the Art Day South collective. The collection covers a diverse range of media, from hand drawn animation to digital works using custom software and motion tracking technology.
When:
Until May 27
More Live Gigs
|
More Comedy & Magic
|
More Cinema
Melbourne For Kids
Walk Safely to School Day
encourages children to walk and commute safely to school. Primary school children, their parents and carers are invited to take important steps towards leading a healthier lifestyle by promoting exercise as a part of their routine each day.
When:
Friday May 18
Wallace & Gromit's World of Invention
invites children to explore 62 West Wallaby Street, a life-size version of Wallace and Gromit's home at Scienceworks. Kids can discover how simple ideas transform into life-changing inventions with cracking activities, games and more.
When:
May 19 to November 11
Box Hill Miniature Steam Railway Society
, a group of Miniature Steam Railway enthusiasts, will be conducting a public run of their pride and joy, offering a chance for children to ride their wonderful miniature railway along a track through the picturesque surrounds of Elgar Park.
When:
Sunday May 20 - 11am to 4pm
Circus
Silvers Grand Magic Circus
will be appearing with performances held in Mill Park. Established in 1976, the circus offers a great show for people of all ages with performers including everything from jugglers and clowns to acrobats, international performers and more.
Mill Park:
Until June 3 - Various Dates
More Children's Events
|
More Circus
Markets, Fetes and Fairs
Playing Card Collectors Fair
offers unique displays of rare and novel cards for both serious collectors and the curious. Presented by the Australian Playing Card Collectors' Society, which was first formed in 1979, the fair is held at Saint Mary's Church Hall, located in Caulfield.
When:
Saturday May 19 - 11:30am to 4:30pm
Batman Park Kindergarten Funday
, held to help raise funds for the Northcote kinder, offers great activities for the family with live music from local performers. There'll also be a silent auction, clowns, a sausage sizzle, face painting, stalls, arts and crafts and much more.
When:
Sunday May 20 - 10am to 2pm
Seaford Kindergarten's Fete
offers a great day out along with the chance to grab fantastic goods with cakes, plants, books, clothes and crafts along with a trash'n'treasure. There'll also be face painting, crazy hair and nails, jumping castle and more to entertain kids.
When:
Sunday May 20 - 9am to 2pm
Melbourne Market Guide
View MARKETS calendar
to make the most of the rare sunny days (it's a coin toss, isn't it!) and head to one of Melbourne's many excellent markets for a bargain!

A growing number of food, produce and even wine markets are springing up around the suburbs.
Fetes Fairs & Shows
Art & Craft Markets
Food & Produce Markets
Swap Meets
Garage Sales
Wining & Dining
Great Trentham Spudfest
celebrates the spirited town of Trentham and the potatoes harvested there with a showcase of the many varieties grown in the area, features cooking events, live music and historical tours of machinery and 'Spudhuts', shacks once used by harvesters.
When:
Friday to Sunday, May 18 to 20
Beechworth Harvest Festival
is a celebration of the exquisite produce of Beechworth, King Valley, Alpine Valleys, Glenrowan, Milawa and Rutherglen showcasing delights such as roasted chestnuts, fruits, ice-cream, cheeses, local forest honey, and award-winning wines and ales.
When:
Saturday & Sunday, May 19 & 20
World Class Cocktail Competition
, a global competition celebrating cocktail culture and the art of bartending, will see entrants of the categories Gentleman's Cocktail, Hot Drink and Dessert Serve showcase their talents at the cocktail lounge of Melbourne's Blue Diamond Club.
When:
Sunday May 20 - 4pm to 8pm
bookarestaurant.com
bookarestaurant.com
is the easiest way to book a restaurant online. With the choice to search by cuisine and location, you can find great dining offers with some of Melbourne's finest restaurants. Bookings are free and can be made online at any time of the day.
Book a Restaurant Today
Sporting Events
IASbet
, Australia's premier online betting agency, offers better odds for Horse Racing and Sports Betting both here and overseas. An easy way to take a punt on any of the many races over the long weekend, you can even receive $100 in FREE bets when you join IASbet online.
Join IASbet for $100 in FREE Bets - Learn More
Motor Sports
V8 Supercars Phillip Island 300
brings no end of excitement to the distinctive Philip Island circuit with the action of both V8 Supercars and the Australian Superbikes on track joined by the chance for Disney's CARS fans to get up close to the life-size Mack and Lightning McQueen.
When:
Friday to Sunday, May 18 to 20
Australian Rules Football
AFL Premiership | Round 8
Collingwood V Geelong
Friday May 18, 7:50pm - MCG
Essendon V Richmond
Saturday May 19, 7:45pm - MCG
Carlton V Adelaide
Sunday May 20, 3:15pm - Marvel Stadium
Netball
ANZ Championships | Round 8
Melbourne Vixens v Northern Mystics
Sunday May 20 - 12:10pm
Hisense Arena, Melbourne
More Sports Events
|
More Motor Sports & Auto Events
Let Melbourne Know...
Advertise Your School Fete, Fair or Carnival FREE!
Everyone wants to support their local school by going to their annual fundraiser. Last year we promoted a whopping 1,200 school events. So, make sure you let your school organizers know they can list their fete, fair or carnival for
FREE @ OnlyMelbourne!
Add Your Event for FREE Today!!
Trivia & Humour
Shaggy Dog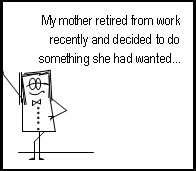 Shaggy Dog by Deej
-
Click Here to find what happens!
A Timely Objection
The iconic clocks of Flinders Street Station, located above the steps at the main entrance were part of the original design plans, and remain in almost the same place as they did in the early years of construction.
Part and parcel of the
'Flinders steps'
- a popular meeting point for those in the city - the 13 clocks, now operated by computer, were once meant to be replaced by video screens, but the public outcry was so great that the plans were abandoned.
More about Flinders Street Station..
|
Read Melbourne Trivia...
WHAT'S ON CALENDAR
OnlyMelbourne's Calendar
allows you to select any day of the year to view everything (everything!!!) on that day in an easy to read, printable display.
-:- View
What's On Calendar
-:- View
Markets Only Calendar
WHAT'S ON RSS FEEDS
We have a range of
RSS Feeds
.
NEWSLETTER
What's On this Week
is an email overview and reminder of the (too many to mention) events happening this week in Melbourne.
Get your copy
of What's On this Week!
FREE ADVERTISING
Advertising
your EVENT at OnlyMelbourne is not only easy, it's
FREE!!
-
Apply Online..
for inclusion in the What's On calendar and newsletter!
❊ Web Links ❊
→
Newsletter | #280 | What's On this Week
→
Subscribe to OnlyMelbourne - Get your copy of What's On this Week!
→
List Your Business or Event - It's FREE!
→
Events Calendar - Find out What's On any day of the week!
→
Mobile OnlyMelbourne
→
Melbourne for Children | Kids
→
Newsletter | #279 | What's On this Week [Last Week]
→
Disclaimer
: Check with the venue before making plans
...
Trending HOT

Drive-In Movie Club
Drive-In Immersive Cinema Nights Are Coming to Melbourne Put together by our friends at Hot Tub Cinema, a string of family-friendly, social distancing-safe, drive-in ..

Things to see, hear & do this weekend
Make the most of your weekend in Melbourne with these fabulous events. No city does it better than Melbourne, so get out and discover the very best shows, festivals, ..
---
Update Page