Newsletter | #283 | What's On this Week
Welcome to this week's Melbourne events, exhibitions, sports and community guide for Tuesday to Monday, June 5 to 11, 2012.
This week... Melbourne welcomes the return of the Australian Burlesque Festival as it gets set to fluff its feathers and polish its pasties in a celebration of risque theatre. There's also the Indian Film Festival of Melbourne with screenings that prove that there's more to eastern cinema than just Bollywood.
And with the
Queen's Birthday Long Weekend
upon us, there's some fine fare further afield for those who are up for a jaunt beyond the city limits. Woodend Winter Arts Festival offers a range of events celebrating creativity, while Portarlington's National Celtic Festival presents some impressive shindiggery with some of the finest folk performers.
The long weekend also sees the return of the Cavalier King Charles Spaniel Championship Show and the ACF National Cat Show, for those who've not yet had their fill of the recent inundation of cats and dogs.
OnlyMelbourne Welcomes
Movie Making Holiday Programs
, taking place in Oak Park, offer great fun for children. Along with teaching film skills, Buzz Movie Makers will also be teaming up with Fit Family and children's author and illustrator Adam Wallace to present an exciting range of activities.
When:
July 9 to 13 - Bookings Advised
The Petition to Upgrade Apollo Bay P-12 College
, a school which has long been in need of repair with near - derelict 1950's buildings, calls on public support to petition the State Government about honouring their commitments to allocate promised funding for a complete rebuild.
More about the Petition
Geelong Advertiser Article
Upcoming Events
Eat Pray Laugh - Barry Humphries' Farewell Tour
, held at Her Majesty's Theatre, brings to the stage our Australia's most iconic performer, satirist, artist and comedian as he takes his final bow along with celebrated alter egos Dame Edna Everage and the Honorable Sir Les Patterson.
When:
July 25 to August 2
|
Book Now
Major Events
Woodend Winter Arts Festival
, held just an hour from Melbourne, is one of Australia's premier chamber music, literary and visual arts festivals with the popular event offering a wide range of concerts, music sessions and exhibitions that are engaging and entertaining.
When:
Friday to Monday, June 8 to 11
National Celtic Festival
, Australia's largest, most diverse celebration of Celtic culture, is held in Portarlington. With quality performers of Celtic music appearing in various venues, the festival also features poetry, dances and a range of workshops on offer for adults and kids.
When:
Friday to Monday, June 8 to 11
Echuca Steam, Horse & Vintage Rally
offers two whole days packed with excitement and spectacular entertainment. Celebrating its 49th birthday this year, the event includes a wide range of displays including the return of the full-size steaming 'Thomas the Tank' engine.
When:
Saturday & Sunday, June 9 & 10
The Light in Winter
, Federation Square's celebration of enlightenment, brings together artists, designers and the community with this year's program focusing on the importance and joy of reading with workshops, talks, light displays, performances and more.
When:
June 1 to July 1
Art Exhibitions
The Heart of the Matter
, showing at Port Melbourne's MARS Gallery, presents works by Bill Kelly, humanist artist, human rights-advocate and founder of the Archive of Humanist Art. The exhibition features works from his important projects, travels and responses from around the world.
When:
June 6 to July 1 - Closed Mondays
Lost & Found
, held at Fitzroy's Centre for Contemporary Photography, is a deeply moving exhibition of photographs recovered in the wake of Japan's earthquake and tsunami and subsequent nuclear catastrophe last year. Funds raised will go directly to the people of Yamamoto-cho.
When:
Until July 15 - Wednesdays to Sundays
Archibald Prize Exhibition
, Australia's oldest, most popular and prestigious art prize, will make its Victorian visit at TarraWarra Museum of Art in the Yarra Valley where it will showcase Tim Storrier's Bosch inspired self-portrait along with finalists and the people's choice voted work.
When:
June 9 to July 8 - Closed Mondays
More Exhibitions
Expos, Launches, Open Days & Lectures
Mind Body Spirit Festival
, held at Melbourne Exhibition Centre, offers everything you could need for health and well-being with more than 200 stalls, performances and more with hundreds of products and services to try including yoga, crystals, psychic readings and more.
When:
Friday to Monday, June 8 to 11
Model Expo
, held at Springvale's Sandown Entertainment Centre, showcases all that encompasses scale modelling. With model displays that include aircraft, trains and even science fiction, the event includes stalls held by model kit retailers and an enormous Swap and Sell Day.
When:
Saturday to Monday, June 9 to 11
Waverly Model Railway Club Exhibition
, held at Brandon Park Community Centre in Glen Waverley, features a wide range of products and accessories along with modelling demonstrations, a Club Sell Stand with pre-loved models on sale and a free U-Drive opportunity for children.
When:
Saturday to Monday, June 9 to 11
Pet Shows
Cavalier King Charles Spaniel Championship Show
, held indoors at Skye's KCC Park, is the largest display of Cavalier King Charles Spaniels in the Southern Hemisphere. The event features many show categories along with offering information for those interested in the breed.
When:
Saturday to Monday, June 9 to 11
ACF National Cat Show
, held at Melbourne Showgrounds, is the largest event of its kind in Victoria with judges from Europe, South Africa, America, New Zealand and Australia. The event showcases the best cats in many breeds along with products and innovations in pet and animal care.
When:
Sunday June 10 - 9am to 3pm
Melbourne Tours
Colonial Tramcar Restaurant
lets you sit back and enjoy Melbourne as you dine aboard the iconic 1927 tram. With the very best of Australian wines and cuisine on offer whilst travelling through Melbourne, it's a great way to enjoy some fine food and a wonderful sightseeing tour.
More on Colonial Tramcar Restaurant
Melbourne Tours & Activities
are a great way to get out during holidays with the kids to discover some of the hidden treasures in your own city. With guided tours, ferry rides, sports events and more, there's no end of great attractions throughout Melbourne and Victoria.
Find Great Melbourne Tours & Activities Today
More Expos & Launches
|
More Open Days
|
More Tours
Performances & Theatre
Bell Shakespeare's Macbeth
, held at the Playhouse of Melbourne's Arts Centre, features Dan Spielman in the title role and Kate Mulvany as his notoriously erotic wife in Shakespeare's classic tale of what the lure of power can do to a marriage and indeed an entire nation.
When:
June 7 to 23 - Various Dates & Times
Bindjareb Pinjarra
, performed at the Clocktower Centre in Moonee Ponds, is a brilliant and improvised comedy about WA's Pinjarra Massacre in 1834. Created and performed by Nyoongar and Wadjella, the play is a daring fusion of history, outrageous comedy and physical theatre.
When:
Friday June 8 - 8pm
Motherf**ker with the Hat
, held at Red Stitch Actors Theatre in St Kilda East, is the latest play by Stephen Adly Guirgis. Drawing on the flawed nature of men and women and their appetite for addiction, the play examines how a simple drives a wedge between a shambolic couple.
When:
June 8 to July 7 - Wednesdays to Sundays
Annie
, the classic family musical, will be brought to life at Melbourne's Regent Theatre with Anthony Warlow returning in the role of Daddy Warbucks. The inspiring musical follows the fun-filled adventures of an orphan whose efforts to find her parents leads to more than hoped for.
When:
June 1 to July 8
|
Book Now
Classical, Choral & Recitals
OPERA XS
, held at the Malthouse Theatre in Southbank, presents an exciting program of operatic performances. Featuring the talents of Chamber Made Opera, Rawcus, Short Black Opera Company and Victorian Opera, the program even includes an Open Mic night hosted by Richard Gill.
When:
Wednesday to Monday, June 6 to 11
Choral Classics Tour
sees The Australian Voices, recognised by many international awards, performing the sublime sounds of classic choral works from Mozart and Bach to Bruckner and Rachmaninov. Appearing at various venues, tickets also include free pre-concert workshops.
When:
June 6 to 18 - Various Venues
Operaperta Duo
, an elegant duo comprised of Italian musicians soprano Elisa Ramon and Alessio Olivieri on classical guitar, will be performing at Parkville's Wyselaskie Auditorium with a program of original songs for voice and guitar along with Venetian and Neapolitan works.
When:
Sunday June 10 - 5pm
Burlesque, Cabaret & Dance
Australian Burlesque Festival
, held at various venues in Melbourne, presents four dazzling nights of the finest burlesque entertainment, vaudeville and more, showcasing the talents of Australia's most illustrious and glamorous beauties, rising stars and International guests.
When:
Thursday to Sunday, June 7 to 10
CIRCA
, presented by Malthouse Theatre in Southbank, stretches the limits of what bodies can be in a show that dispenses with the hoopla and cuts straight to the quick with mind-bending aerial displays and unfettered acrobatics that drag the language of circus arts into the now.
When:
May 29 to June 10
Let's Dance
, presented by The Australian Ballet at the Arts Centre, brings together our nation's leading dancers and companies in one spectacular event. Featuring key classics and world premieres, the production captures the strength and diversity of Australia's dance culture.
When:
June 7 to 16 - Various Dates & Times
More Performances & Theatre
|
More Dance & Ballet
Entertainment & Nightlife
Melbourne International Jazz Festival
features a line-up of around 100 acts performing across Melbourne's unique jazz venues such as Bennetts Lane Jazz Club and the CUB Malthouse. The program includes free concerts at Federation Square, Jazz concerts for children and more.
When:
June 1 to 10
Dirty Elvis
, the rocking duo that combines Matt Gandy and Sean Taylor with half a drum kit, a baritone guitar, an old school copperphone microphone and a modern day SM57 mic, will perform at Richmond's Great Britain Hotel where they'll be joined by country-folk troubadour Cisco Rose.
When:
Thursday June 7 - 8pm
Nadeah Miranda
will be appearing at The Toff in Town, having recently returned to her hometown of Melbourne from performing around the world with French super group Nouvelle Vague. Quirky, moving and sophisticated, her songs feature lively arrangements and distinctive lyrics.
When:
Monday June 11 - 8pm
Comedy & Magic
Top Hat Tuesdays
, a monthly celebration of the magical arts, showcases the best of Melbourne's local and travelling magicians. Held at Melbourne karaoke bar Charlton's, the night presents an unforgettable experience of magic and mystery that's guaranteed to leave you breathless.
When:
Tuesday June 5 - 7:30pm to 9:30pm
Stand Up Comedy @ Waterloo Cup Hotel
in Moonee Ponds presents an evening of comedy with some of the best and boldest from the talent pool of Melbourne's own backyard and beyond. Held once a month, this week's guests are Mick Molloy, Geraldine Hickey and Adam Rozenbachs.
When:
Thursday June 7 - 8pm
Political Asylum
, held at The Brunswick Green, presents intelligent, topical and political humour with some of the best political comedians. Founded by Mathew Kenneally and Courteney Hocking, a core group of contributors are often joined by stellar guest stand-up spots.
When:
Sunday June 10 - 5:30pm to 7:30pm
Cinema
Indian Film Festival of Melbourne
, with screenings held at Hoyts Melbourne Central and Hoyts Chadstone, steps beyond the familiar boundaries of Bollywood to celebrate just how broad Indian cinema really is with Bengali art house films, Malayalam thrillers, Tamil action and more.
When:
June 11 to 22
Also See:
Festival Opening Night - Monday June 11, 7pm
Melbourne Cinemathèque
, dedicated to screening rare and significant films from the history of international cinema, hold regular screenings at ACMI Cinema with admission by membership on a monthly or yearly basis. Their next screening is The Blue Angel starring Marlene Dietrich.
When:
Wednesday June 6 - 7pm
Outside-in Cinema
, held at the State Library of Victoria, is a special winter program of free cinema, showcasing films donated to the Library's collection. With free screenings of animated films from around the world and contemporary documentaries, there are also prizes on offer.
When:
Wednesday June 6 - 6:30pm
More Live Gigs
|
More Comedy & Magic
|
More Cinema
Melbourne For Kids
Little Big Shots
, Australia's major travelling children's film festival, will appear at ACMI Cinema with children's shorts, animations, documentaries and amazing child-produced films. The program includes special events held at ArtPlay along Birrarung Marr with workshops and more.
When:
June 9 to 13
Storytime at Polly Woodside
, the main exhibit of Melbourne's Maritime Museum, presents an hour of fun and interactive storytelling with a wide variety of tales, activities and songs. Held weekly, stories are read aboard the Polly Woodside or, in inclement weather, down below deck.
When:
Thursdays - 11am | Free with Admission
Wallace & Gromit's World of Invention
invites children to explore 62 West Wallaby Street, a life-size version of Wallace and Gromit's home at Scienceworks. Kids can discover how simple ideas transform into life-changing inventions with cracking activities, games and more.
When:
May 19 to November 11
More Children's Events
|
More Circus
Markets, Fetes and Fairs
Melbourne Market Guide
View MARKETS calendar
to make the most of the rare sunny days (it's a coin toss, isn't it!) and head to one of Melbourne's many excellent markets for a bargain!

A growing number of food, produce and even wine markets are springing up around the suburbs.
Fetes Fairs & Shows
Art & Craft Markets
Food & Produce Markets
Swap Meets
Garage Sales
Wining & Dining
Victorian Wine Showcase
, held at Federation Square's Atrium, allows you to taste wines from regional Victorian Wineries and meet with winemakers. With wines available to buy at each event, this month will showcase wines from Sunbury, Bendigo, Heathcote and other regions.
When:
Wednesday & Thursday, June 6 & 7
Rutherglen Winery Walkabout
offers a great weekend as North East Victoria's Winemakers promote their quality wines. In a fantastic program filled with entertainment and activities, the Walkabout includes exciting live music, produce markets and unique dining events.
When:
Saturday & Sunday, June 9 & 10
Heathcote on Show
is a great chance to explore the vineyards, cellar doors and parks of Heathcote over the Queen's Birthday Long Weekend. With attractions and events held at over 50 locations, visitors can taste local produce, enjoy live music, see local artists work and more.
When:
Saturday to Monday, June 9 to 11
bookarestaurant.com
bookarestaurant.com
is the easiest way to book a restaurant online. With the choice to search by cuisine and location, you can find great dining offers with some of Melbourne's finest restaurants. Bookings are free and can be made online at any time of the day.
Book a Restaurant Today
Sporting Events
IASbet
, Australia's premier online betting agency, offers better odds for Horse Racing and Sports Betting both here and overseas. An easy way to take a punt on any of the many races over the long weekend, you can even receive $100 in FREE bets when you join IASbet online.
Join IASbet for $100 in FREE Bets - Learn More
Australian Rules Football
AFL Premiership | Round 11
Carlton V Geelong
Friday June 8, 7:50pm - Marvel Stadium
Richmond V Freemantle
Saturday June 9, 1:40pm - MCG
Essendon V Sydney
Saturday June 9, 7:40pm - Marvel Stadium
Melbourne V Collingwood
Monday June 11, 3:15pm - MCG
Horse Racing
Country Racing Victoria
represents racing clubs in outer metropolitan areas and small clubs in rural areas with race programs that include special days with kids' entertainment.
Highlights:
Family Fun Day - Saturday June 9, Swan Hill
Race Dates:
Thursday to Sunday, June 7 to 10
Yarra Valley Racing
, located at Yarra Glen, offers the finest in exciting racing entertainment along with great venues with regional food and wine.
Harness Racing Dates:
Friday June 8
Queen's Birthday Race Day
, held at Flemington Racecourse, offers a great day out for the family on the long weekend with racing excitement on the day along with free activities for children held on the public lawn with outdoor games, face painting, crafts and even Pony Rides.
When:
Saturday June 9
More Sports Events
|
More Motor Sports & Auto Events
Let Melbourne Know...
Advertise Your School Fete, Fair or Carnival FREE!
Everyone wants to support their local school by going to their annual fundraiser. Last year we promoted a whopping 1,200 school events. So, make sure you let your school organizers know they can list their fete, fair or carnival for
FREE @ OnlyMelbourne!
Add Your Event for FREE Today!!
Trivia & Humour
Shaggy Dog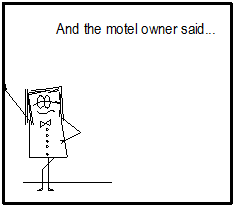 Shaggy Dog by Deej
-
Click Here to find what happens!
White's In A Name?
Melburnian 'Mac' Robertson, regarded as the greatest entrepreneur and philanthropist in contemporary Australian History was the founder of confectionery company MacRobertson's, which gave us the tasty icons of the Cherry Ripe and Freddo Frog.
A philanthropist and flagrant self-promoter, Robertson funded Mawson's Antarctic expeditions and a series of international air races. There is even an area of Antarctica named after Melbourne's legendary confectionary wizard.
Sir Douglas Mawson named a part of the Antarctic Mac Robertson Land in honour of the great entrepreneur. It was a fitting landscape to pay tribute to the Melbourne icon, who wore white suits, painted his factories white, and even used white draught horses to pull his white carts.
More about Sir Macpherson Robertson
|
Read Melbourne Trivia...
WHAT'S ON CALENDAR
OnlyMelbourne's Calendar
allows you to select any day of the year to view everything (everything!!!) on that day in an easy to read, printable display.
-:- View
What's On Calendar
-:- View
Markets Only Calendar
WHAT'S ON RSS FEEDS
We have a range of
RSS Feeds
.
NEWSLETTER
What's On this Week
is an email overview and reminder of the (too many to mention) events happening this week in Melbourne.
Get your copy
of What's On this Week!
FREE ADVERTISING
Advertising
your EVENT at OnlyMelbourne is not only easy, it's
FREE!!
-
Apply Online..
for inclusion in the What's On calendar and newsletter!
❊ Web Links ❊
→
Newsletter | #283 | What's On this Week
→
Subscribe to OnlyMelbourne - Get your copy of What's On this Week!
→
List Your Business or Event - It's FREE!
→
Events Calendar - Find out What's On any day of the week!
→
Mobile OnlyMelbourne
→
Melbourne for Children | Kids
→
Newsletter | #282 | What's On this Week [Last Week]
❊ COVID-19 Notice ❊
Many locations have gone into lockdown as the state takes action to stop the spread of the deadly coronavirus (COVID-19).
→
Disclaimer
: Check with the operator before making plans
...
Trending HOT

Drive-In Movie Club
Drive-In Immersive Cinema Nights Are Coming to Melbourne Put together by our friends at Hot Tub Cinema, a string of family-friendly, social distancing-safe, drive-in ..

Things to see, hear & do this weekend
Make the most of your weekend in Melbourne with these fabulous events. No city does it better than Melbourne, so get out and discover the very best shows, festivals, ..
---
Update Page