Newsletter | #285 | What's On this Week
Welcome to this week's Melbourne events, exhibitions, sports and community guide for Tuesday to Monday, June 19 to 25, 2012.
This week... There was an earthquake, not that you'd know going by Facebook. I'm being sarcastic, of course.
It can't have been ten minutes when the statuses were all a flutter and everyone was suddenly Benny Hill, having made the earth move. Not that I can point fingers, I'll admit to making my own risque comment on the matter, but it can't have been that bad if my own mother liked it.
Mind you, it could just be that she's long been used to such a thing, having once been called into my school because her precious prep, for want of anything to show and tell, re-enacted an entire sketch for the class by the aforementioned Mister Hill.
The joke itself was rather tame, from what I'm told, it was mostly the miming aspect of my display that caused alarm. Apparently I'd been overly generous in describing a woman's 'assets'.
Anyways, in the spirit of Carry On Melbourne.. with the winter chills truly setting in, I'd highly recommend Feed Melbourne's Gourmet Soup Lunch where you can get a fuzzy warm feeling in your belly from helping a charitable cause. It can't hurt either that the fuzzy warmth is prepared by some of Melbourne's finest chefs.
Music lovers are in for a lyrical treat with the return of Melbourne Chinese Opera Festival presenting free performances at Melbourne Town Hall. Also appealing to those with a musical bent, if not a frugal one, is La Fete de la Musique, otherwise known as Make Music Melbourne.
You'll find a grand day to be had with many venues hosting free performances. All of which are also free, much like Mister Humphries... (I'm done now with the "Best of British", promise!)
It's also the calm before the storm with only two weeks to go before the kids run amok, so be sure to keep an eye on our School Holiday Guide with many, many more events to come.
OnlyMelbourne Welcomes
Lil Band O'Gold
, performing at The Substation in Newport for one show only, deliver a sweet, soulful journey of energetic Cajun romps and soulful ballads. A musical tour de force, the band features some of America's most influential artists to emerge from Louisiana.
When:
Saturday June 30 - 7:30pm
National Carpenters Day
, held at Federation Square, invites Melbourne's chippies to celebrate in style with a free brekkie and even a challenge or two. With great giveaways at the event, special guests include Hayley 'Swanny' Swanson, Holden's VE Ute driver.
When:
Friday July 20 - 6:30am to 10:30am
The Magic of Your Imagination
, held at Northcote Town Hall as part of the Melbourne Magic Festival, joins incredible magic with hilarious comedy in a ground breaking new show from Alex and Luke, talented magicians who turn audience suggestions into mind boggling magic.
When:
July 11 to 13 - Bookings Advised
The Comedy Magic Show
, appearing at Northcote Town Hall, is a fun and engaging performance by Luke Hocking, one of Melbourne's leading professional magicians. Packed with amazing magic and illusions, the show even features a talented mind reading raccoon puppet!
When:
Saturday & Sunday, July 7 & 8
Upcoming Events
Check out our
School Holiday Guide
for ideas on what to do with the kids during Winter Holidays running from June 29 to July 15. The guide offers some of the best things to do over the holiday period for the young and young at heart, with events, workshops, holiday programs and more.. all in marvellous Melbourne!
View School Holiday Guide
Giants at Melbourne Aquarium
offers big fun during holidays with the chance to learn all about the biggest fish in Australia's oceans and come face to face with reef fish bigger than sharks. There'll also be special presentations along with dive feeds and kids art and craft activities.
When:
Opens June 30
|
Book Online
Major Events
Northern Exposure Festival
celebrates the creative community and arts culture entrenched in Northcote with a range of events and art exhibitions held in shop fronts throughout Northcote's High Street with visual displays by professional artists and the public.
When:
June 15 to July 1
Glen Eira Storytelling Festival
, held at various venues, celebrates the art of storytelling with a program of events that include poetry readings, performances, workshops, open mic sessions in local cafes, a literary lunch, film screenings, children's story time sessions and more.
When:
June 18 to July 1
The Light in Winter
, Federation Square's celebration of enlightenment, brings together artists, designers and the community with this year's program focusing on the importance and joy of reading with workshops, talks, light displays, performances and more.
When:
June 1 to July 1
Art Exhibitions
Girls Helping Girls
, held at Melbourne's Jasper Hotel, features works by Australian female artists who've responded to the exhibition's title. 50% of all sales made will help raise funds for Plan's "Because I am a Girl"campaign for gender equality to break intergenerational poverty cycles.
When:
June 21 to July 5
Opening Night:
Thursday June 21 - 6pm to 9pm
The Wonders of Ancient Mesopotamia
, held at Melbourne Museum, explores one of the greatest ancient civilisations, which still shapes our lives thousands of years later. Artefacts from the British Museum include massive carved stone reliefs, stunning gold jewellery and more.
When:
Until October 7 - Open Daily
It landed in Brighton
, showing at The Gallery of Bayside Arts and Cultural Centre, is an exhibition that establishes the Brighton Civic Centre, commonly known today as the Brighton library, as an important and standout example of modern architecture in the Bayside region.
When:
June 23 to August 5 - Wednesdays to Sundays
More Exhibitions
Expos, Launches, Open Days & Lectures
Ballarat Bridal Expo
showcases the best bridal services to make any wedding complete. Held at Mercure Ballarat, the event also showcases the venue as the perfect place to celebrate your wedding with boutique style function rooms, glamorous ballrooms and immaculate gardens.
When:
Sunday June 24 - 10am to 3pm
Melbourne Tours
Colonial Tramcar Restaurant
lets you sit back and enjoy Melbourne as you dine aboard the iconic 1927 tram. With the very best of Australian wines and cuisine on offer whilst travelling through Melbourne, it's a great way to enjoy some fine food and a wonderful sightseeing tour.
More on Colonial Tramcar Restaurant
Melbourne Tours & Activities
are a great way to get out during holidays with the kids to discover some of the hidden treasures in your own city. With guided tours, ferry rides, sports events and more, there's no end of great attractions throughout Melbourne and Victoria.
Find Great Melbourne Tours & Activities Today
More Expos & Launches
|
More Open Days
|
More Tours
Performances & Theatre
Himmelweg
, performed at St Kilda's Theatre Works, tells the devastating true story of 'Operation Embellishment', a fake community of Jewish prisoners that was established during World War II to hide the horrific truth of Hitler's injustices from an inspection by Red Cross.
When:
June 21 to July 1 - Tuesdays to Sundays
The Golden Dragon
, presented by Melbourne Theatre Company, follows the unfolding dramasbehind a simple tooth being pulled. Written by renowned German playwright Roland Schimmelpfennig, the unique play features men playing women, young playing old, and vice versa.
When:
June 20 to July 7 - Various Dates
Tying Knots
, held at Carlton's La Mama Theatre, is Indigo Brandenburg's romantic comedy with a political twist. Set around two deeply committed, same-sex couples, the play follows their decision to marry each-others each other to get around being denied a legal right to marry.
When:
Until July 1 - Wednesdays to Sundays
Annie
, the classic family musical, will be brought to life at Melbourne's Regent Theatre with Anthony Warlow returning in the role of Daddy Warbucks. The inspiring musical follows the fun-filled adventures of an orphan whose efforts to find her parents leads to more than hoped for.
When:
June 1 to July 8
|
Book Now
Classical, Choral & Recitals
Melbourne Chinese Opera Festival
, held at Melbourne Town Hall, presents free performances that showcase arias and highlights from major Chinese operas with the Guizhou Opera Troupe of China's Guizhou Province joined by some Australia's best performers.
When:
Sunday June 24 - 1pm to 4pm
Verismo
, held at Melbourne Town Hall, is a concert of opera music by Puccini, Mascagni, Leoncavallo and Giordano. Performed by the Australian Concert Orchestra, they will be conducted by Stephen Mould, formerly of Opera Australia, with soloists that include Rosario La Spina.
When:
Saturday June 23 - 7pm to 9pm
Phillip Gelbach
will be holding a piano recital at East Melbourne's Holy Trinity Anglican Church to raise funds for the restoration of their National Heritage listed historic pipe organ. The versatile pianist will perform music by classic composers along with jazz improvisation.
When:
Sunday June 24 - 2pm
Burlesque, Cabaret & Dance
Dancehouse 20th Anniversary
celebrates the longevity of the Carlton institution and the independent dance community which has built and contributed to it with a special program of performances by 20 choreographers who have presented their work there during the past 20 years.
When:
Wednesday to Friday, June 20 to 22
Onegin
, presented by The Australian Ballet, is John Cranko's adaptation of Alexander Pushkin's revered verse tale of a bored aristocrat who enchants the naive Tatiana. With music by Tchaikovsky and sumptuous costumes by Jürgen Rose, it's held at Melbourne's Arts Centre.
When:
June 23 to July 4
Misfit
, held at Chapel Off Chapel in Prahran, is a performance by Melbourne's celebrated cabaret performer, Kim Smith. Charting a dark and whimsical journey through a ruined, musical landscape, Smith reinterprets works by Weimar-era composers along with modern-day artists.
When:
Friday to Sunday, June 22 to 24
More Performances & Theatre
|
More Dance & Ballet
Entertainment & Nightlife
La Fete de la Musique
, Make Music Melbourne, presents a special day of free performances by amateur and professional musicians. Held at various venues with twenty-two bands performing on the day, a closing night concert at St Kilda Memo features Kim Salmon and other guests.
When:
Thursday June 21
Reclink Community Cup
, held in Elsternwick, sees local community radio and music communities go head to head in their annual footy clash to raise money for charitable sport and arts programs. There'll be live music all day with Blue Rain, Boomgates and other guests.
When:
Sunday June 24
Johnny Pav
, a musician whose work broods with tumultuous emotional energy which he proudly refers to as "Dramatic Pop", will be performing at Northcote's Wesley Anne when he appears as part of a short residency there. He'll be supported this week by Tiaryn and Dan Rolls.
When:
Thursday June 21 - 8pm to 11pm
Comedy & Magic
Checkpoint Charlie Comedy
, one of Melbourne's best comedy rooms held at Eurotrash Bar, presents some of Melbourne's boldest and most exciting new up-and-comers before testing your continence with some of Australia's best known established comedians.
When:
Wednesday June 20 - 7:30pm
The Big HOO-HAA!
is one of Melbourne's most successful improvised comedy shows held at Melbourne's Portland Hotel where each week two teams, the Hearts and the Bones, battle it out against each other armed with only the suggestions that the audience gives them.
When:
Thursday June 21 - 8pm
Theatresports
, Melbourne's longest running improvisation comedy show, has had its daring run of performances at The Space in Prahran and now the top comedians and actors will go head to head in the epic Grand Final battle staged at Federation Square's iconic BMW Edge.
Grand Final:
Sunday June 24 - 7:30pm
Cinema
Melbourne International Animation Festival
, held at Federation Square's ACMI Cinema, celebrates its 12th year with an extensive line-up of unique animated short films with recent productions and classics from the archive with over 400 films featured in over 40 festival programs.
When:
June 17 to 24
Outside-in Cinema
, held at the State Library of Victoria, is a special winter program of free cinema, showcasing films donated to the Library's collection. With free screenings of animated films from around the world and contemporary documentaries, there are also prizes on offer.
When:
Wednesday June 20 - 6:30pm
Bend it Like Beckham
will screen at Palace Cinema Balwyn to celebrate the growth of women's and girls' participation in football. Presented by Boroondara Eagles to engage a new generation of female footballers, there'll also be a meet and greet with Matildas on the night.
When:
Saturday June 23 - Bookings Advised
More Live Gigs
|
More Comedy & Magic
|
More Cinema
Melbourne For Kids
Melbourne Gang Show
, held at Burwood's Besen Centre, celebrates 60 years of the yearly production by bringing together 140 Scouts and Guides for a Diamond Jubilee performance that features two acts that follow a fantasy theme followed by a spectacular finale.
When:
June 22 to 30 - Various Dates & Times
Dreamer in the Deep
, performed at Kew Court House, is a magical, deep sea adventure for children as Dreamer's bed is transformed into an ocean going yacht as he journeys the Great Barrier Reef. The production features an original sound track by Melbourne composer, John Grant.
When:
Sunday June 24 - 11am
Best of the Independent Games Festival
, presented at ACMI Cinema in Federation Square, gives kids the chance to play brilliant new games by indie designers for free with a showcase of favourites from the Independent Games Festival, dubbed the 'Sundance of the game world'.
When:
Until July 8
Circus
Silvers Grand Magic Circus
will be appearing under the Big Top at Caulfield Racecourse. Established in 1976, the circus offers a great show for people of all ages with performers including everything from jugglers and clowns to acrobats, international performers and more.
Caulfield Racecourse:
June 22 to July 15
Lennon Bros Circus
, appearing in Dingley Village, is Australia's oldest touring circus, having started as a Buckjump show. With big cats and other animals, audiences are captivated by the antics of the clowns and enthralled by jugglers, aerialists and the daring wheel of death.
Dingley Village:
Until July 15 - Various Dates & Times
Circus Latino
, Keilor Downs, is a dynamic and exciting show which aims to thrill and captivate audiences of all ages. Featuring talented performers from Argentina and Australia, you will be amazed at daring aerial acts, fire tricks, hoops performances and their hilarious clown.
Keilor Downs:
Until June 23 - Friday to Sunday
More Children's Events
|
More Circus
Markets, Fetes and Fairs
Avoca Antique Fair
, held in west Victoria's Pyrenees Shire of, features over 30 dealers from around Australia showing treasures from all around the world with a huge range on show and for sale. The fair also features a special exhibit commemorating the Titanic's fateful voyage.
When:
Saturday & Sunday, June 23 & 24
Bendigo Collectables Fair
, taking place at Kangaroo Flat Leisure Centre, offers a wide range of collectables for sale with coins, banknotes, cards, badges, small antiques, jewellery, glass china and more. With door prizes and raffles, there are also free collector packs for kids.
When:
Saturday June 23 - 9am to 4pm
Hobby, Leisure & Collectors Carnival
, held at Sandown Racecourse, is a great chance for collectors and enthusiasts of many passions to find rare items with traders appearing at the event offering a wide range of vintage, retro and modern memorabilia, model toys and more.
When:
Sunday June 24 - 9am to 3pm
Melbourne Market Guide
View MARKETS calendar
to make the most of the rare sunny days (it's a coin toss, isn't it!) and head to one of Melbourne's many excellent markets for a bargain!

A growing number of food, produce and even wine markets are springing up around the suburbs.
Fetes Fairs & Shows
Art & Craft Markets
Food & Produce Markets
Swap Meets
Garage Sales
Wining & Dining
Feed Melbourne Gourmet Soup Lunch
raises funds to help food charities provide free, nutritious meals to those in need. Appearing in Southbank and Docklands, for just $5 per cup, you can sample the signature winter soups from some of Melbourne's top chefs and restaurants.
Southbank:
Thursday June 2, 11:30am
Docklands:
Tuesday June 26, 11:30am
The Roast Collection
presents a month-long program that celebrates Victoria's bountiful produce. With over 80 special events held at various venues and restaurants across the state, you'll find warming lunches, delicious dinners, tastings and even workshops to create the perfect roast.
When:
Until June 30
bookarestaurant.com
bookarestaurant.com
is the easiest way to book a restaurant online. With the choice to search by cuisine and location, you can find great dining offers with some of Melbourne's finest restaurants. Bookings are free and can be made online at any time of the day.
Book a Restaurant Today
Sporting Events
IASbet
, Australia's premier online betting agency, offers better odds for Horse Racing and Sports Betting both here and overseas. An easy way to take a punt on any of the many races over the long weekend, you can even receive $100 in FREE bets when you join IASbet online.
Join IASbet for $100 in FREE Bets - Learn More
Australian Rules Football
AFL Premiership | Round 13
Western Bulldogs V Brisbane
Saturday June 23, 1:40pm - Etihad Stadium
Collingwood V West Coast
Saturday June 23, 4:40pm - MCG
Melbourne V Greater Western Sydney
Sunday June 24, 3:15pm - MCG
North Melbourne V Adelaide
Sunday June 24, 4:40pm - Etihad Stadium
Cycling
Melburn Roobaix
, held annually since 2006, is a cycling event based on the grueling Queen of the Classics, the Paris-Roubaix. Beginning in Hawthorn to wind through Melbourne's inner suburbs to finish at Brunswick Velodrome, all manner of bikes are welcome in the event.
When:
Sunday June 24 - Starts 10am
More Sports Events
|
More Motor Sports & Auto Events
Let Melbourne Know...
Advertise Your School Fete, Fair or Carnival FREE!
Everyone wants to support their local school by going to their annual fundraiser. Last year we promoted a whopping 1,200 school events. So, make sure you let your school organizers know they can list their fete, fair or carnival for
FREE @ OnlyMelbourne!
Add Your Event for FREE Today!!
Trivia & Humour
Shaggy Dog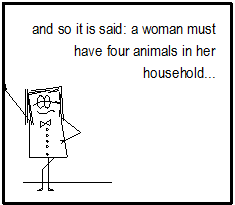 Shaggy Dog by Deej
-
Click Here to find what happens!
A Problemblematic Dillema
Among the emblems of Victoria, two of them are sadly endangered. Having long been a part of Victoria's past, the two emblems which hold an uncertain future are the animal emblem, the
Leadbeater's Possum
, and the bird emblem, which is the
Helmeted Honey-eater
.
The remaining emblems that Victoria holds dear are the
Pink Heath
for the floral emblem, and the
Weedy Seadragon
, representing Victoria's marine fauna.
More about Victoria's Emblems..
|
Read Melbourne Trivia...
WHAT'S ON CALENDAR
OnlyMelbourne's Calendar
allows you to select any day of the year to view everything (everything!!!) on that day in an easy to read, printable display.
-:- View
What's On Calendar
-:- View
Markets Only Calendar
WHAT'S ON RSS FEEDS
We have a range of
RSS Feeds
.
NEWSLETTER
What's On this Week
is an email overview and reminder of the (too many to mention) events happening this week in Melbourne.
Get your copy
of What's On this Week!
FREE ADVERTISING
Advertising
your EVENT at OnlyMelbourne is not only easy, it's
FREE!!
-
Apply Online..
for inclusion in the What's On calendar and newsletter!
❊ Web Links ❊
→
Newsletter | #285 | What's On this Week
→
Subscribe to OnlyMelbourne - Get your copy of What's On this Week!
→
List Your Business or Event - It's FREE!
→
Events Calendar - Find out What's On any day of the week!
→
Mobile OnlyMelbourne
→
Melbourne for Children | Kids
→
Newsletter | #284 | What's On this Week [Last Week]
Trending HOT

Things to see, hear & do this weekend
Make the most of your weekend in Melbourne with these fabulous events. No city does it better than Melbourne, so get out and discover the very best shows, festivals, ..
---
Update Page Request