Newsletter | #284 | What's On this Week
Welcome to this week's Melbourne events, exhibitions, sports and community guide for Tuesday to Monday, June 12 to 18, 2012.
This week... Very much in line with winter and the urge to curl up with a book, wordies (the literary equivalent of foodies) are in for several treats with the very popular Bloomsday in Melbourne joined by Glen Eira Storytelling Festival and Torquay's Froth and Bubble.
Emerge Festival presents a free block party in Fitzroy with live music and food from around the globe, while Coburg Carnivale offers its own street festival along with a week-long program of entertainment.
What with Northcote's High Street also preening its feathers with the Northern Exposure Festival, it's very much a week of street festivities that would do Bowie and Jagger proud, but hopefully with a bit more fashion sense than their efforts.
OnlyMelbourne Welcomes
Website Creation Deluxxe
, held at York Butter Factory, can show you the secrets behind getting a world-class website created. With principles that can be applied to almost any start-up without programming knowledge, the workshop covers hosting, email marketing and more.
When:
Saturday July 7 - Bookings Advised
Grievous Angel, The Legend of Gram Parsons
, is a compelling concert about the wild life of the original "Cosmic Cowboy". With Jordie Lane channelling Gram Parsons and Clare Reynolds in the role of Emmylou Harris, performances are held at Melbourne's Athenaeum Theatre.
When:
July 20 to 29 - Bookings Advised
The Petition to Upgrade Apollo Bay P-12 College
, a school which has long been in need of repair with near - derelict 1950's buildings, calls on public support to petition the State Government about honouring their commitments to allocate promised funding for a complete rebuild.
More about the Petition
Geelong Advertiser Article
Upcoming Events
Eat Pray Laugh - Barry Humphries' Farewell Tour
, held at Her Majesty's Theatre, brings to the stage our Australia's most iconic performer, satirist, artist and comedian as he takes his final bow along with celebrated alter egos Dame Edna Everage and the Honorable Sir Les Patterson.
When:
July 25 to August 2
|
Book Now
Major Events
Emerge Festival
will present a free celebration held as part of Refugee Week in Victoria. Held at Fitzroy Town Hall and along Napier Street, the block party features three stages of nonstop world music, a vibrant marketplace, food stalls, workshops, children's activities and more.
Emerge Festival Main Event:
Saturday June 17
Coburg Carnivale
brings music and art to Sydney Road shopping precinct and Victoria Street Mall with a showcase of colour and culture. With diverse roving performances and special events, highlights include Saturday Carnivale in the Mall with workshops, parades and more.
When:
Tuesday to Saturday, June 12 to 16
Northern Exposure Festival
celebrates the creative community and arts culture entrenched in Northcote with a range of events and art exhibitions held in shop fronts throughout Northcote's High Street with visual displays by professional artists and the public.
When:
June 15 to July 1
Bloomsday in Melbourne
, held each year to celebrate James Joyce's novel, Ulysses, is a literary festival that aims to entertain and demystify Joyce and his work. This year, the festival features a seminar, special dinner and the play 'Yes, Yes, Yes! ', based on the famed Molly.
When:
Saturday June 16
Torquay Froth & Bubble Literary Festival
, with special events presented in cafes, restaurants, libraries and schools, celebrates all to do with literature. Along with workshops and theatre performances, the festival also showcases shop window displays that celebrate the written word.
When:
Saturday & Sunday, June 16 & 17
Glen Eira Storytelling Festival
, held at various venues, celebrates the art of storytelling with a program of events that include poetry readings, performances, workshops, open mic sessions in local cafes, a literary lunch, film screenings, children's story time sessions and more.
When:
June 18 to July 1
The Light in Winter
, Federation Square's celebration of enlightenment, brings together artists, designers and the community with this year's program focusing on the importance and joy of reading with workshops, talks, light displays, performances and more.
When:
June 1 to July 1
Art Exhibitions
Cubist Frottage
, held at Steps Gallery in Carlton, is an exhibition of sculptures and paintings by New South Wales artists Andrew Shillam and Rindi Salomon. Rindi's abstract city-scapes and Andrew's inventive carvings reveal influences of modernism and cubist imagery.
When:
June 13 to 26
Official Opening:
Saturday June 16 - 6pm
After Image
, held at Armadale's Firestation Print Studio, is a group show featuring local, regional, interstate and overseas artists who have created contemporary works in the style of another with works that reference notable and famed artists such as John Brack, Cezanne and others.
When:
Until June 23
Altered States
, one of several exhibitions showing at red gallery in Fitzroy North, features works by Anne Hastie, an artist who has regularly travelled China for over a decade. Her photography poignantly captures the rapid development and transformation of China and its rural regions.
When:
Until June 16 - Wednesdays to Saturdays
More Exhibitions
Expos, Launches, Open Days & Lectures
Geelong Doll, Teddy & Craft Show
has over 50 stalls with dolls, teddies, craft items and a "doll doctor"also there on the day. Held at Geelong West Town Hall by Quota International Club of Geelong, proceeds will support Samaritan House's crisis accommodation for the homeless.
When:
Saturday June 16 - 10am to 5pm
Melbourne Bride Wedding Expo
, held at the Melbourne Exhibition Centre, is a premier bridal expo showcasing the best suppliers for every aspect of wedding planning with displays by couturiers, florists, photographers, venue providers, wedding car suppliers and much more.
When:
Saturday & Sunday, June 16 & 17
Reinvent Your Career Expo
, held at Melbourne Exhibition Centre, offers information on career opportunities and education options for those looking to explore future career paths with the largest gathering of employers, educators and trainers available at one great venue.
When:
Saturday & Sunday, June 16 & 17
Melbourne Tours
Colonial Tramcar Restaurant
lets you sit back and enjoy Melbourne as you dine aboard the iconic 1927 tram. With the very best of Australian wines and cuisine on offer whilst travelling through Melbourne, it's a great way to enjoy some fine food and a wonderful sightseeing tour.
More on Colonial Tramcar Restaurant
Melbourne Tours & Activities
are a great way to get out during holidays with the kids to discover some of the hidden treasures in your own city. With guided tours, ferry rides, sports events and more, there's no end of great attractions throughout Melbourne and Victoria.
Find Great Melbourne Tours & Activities Today
More Expos & Launches
|
More Open Days
|
More Tours
Performances & Theatre
Reasons to be pretty
, held at St Kilda's Theatre Works, is Neil LaBute's exploration of society's obsession with physical beauty. Tackling the topic in a brutal and exhilarating way, four friends find their relationships strained when they begin to question the worth of appearance.
When:
Until June 17 - Wednesdays to Sundays
Let's Go To the Movies
, presented by students of the Young Australian Broadway Chorus, embraces the silver screen in a musical theatre celebration that features songs from classic musicals and famous screen-to-stage musical adaptations. It's held at St Kilda's National Theatre.
When:
June 12 to 23
Bell Shakespeare's Macbeth
, held at the Playhouse of Melbourne's Arts Centre, features Dan Spielman in the title role and Kate Mulvany as his notoriously erotic wife in Shakespeare's classic tale of what the lure of power can do to a marriage and indeed an entire nation.
When:
June 7 to 23 - Various Dates & Times
Annie
, the classic family musical, will be brought to life at Melbourne's Regent Theatre with Anthony Warlow returning in the role of Daddy Warbucks. The inspiring musical follows the fun-filled adventures of an orphan whose efforts to find her parents leads to more than hoped for.
When:
June 1 to July 8
|
Book Now
Classical, Choral & Recitals
Gilby Gala
, presented by The Melbourne Musicians, is a very special concert in their Mozart Plus series. Held at Melba Hall in Parkville, the concert program also features works by Bach with The Melbourne Musicians joined by talented members of the Gilby family as outstanding soloists.
When:
Wednesday June 13 - 8pm
Danielle de Niese
, a Melbourne born Soprano whose stellar career overseas saw her perform with the LA Opera at just aged 15, will celebrate her professional debut in her home country with a concert at Melbourne Town Hall performing a specially commissioned Australian work.
When:
Sunday & Monday, June 17 & 18
Choral Classics Tour
sees The Australian Voices, recognised by many international awards, performing the sublime sounds of classic choral works from Mozart and Bach to Bruckner and Rachmaninov. Appearing at various venues, tickets also include free pre-concert workshops.
When:
June 6 to 18 - Various Venues
Burlesque, Cabaret & Dance
Darpana: The Mirror of Gesture
, performed by sisters Nisha Rajamani and Nithya Iyer, is a Classical Indian Dance that colourfully enacts stories drawn from Hindu mythology. Held in Preston, all proceeds made will be donated to Oxfam Australia's Sustainable Mining Campaign.
When:
Friday June 15 - 7:15pm
The Glory Box
, held at Melbourne's fortyfivedownstairs, fuses demi-monde nightclub with jaw-dropping cabaret and insolent, exotic live art. With Christos Tsiolkas, author of The Slap, writing exclusively for the show, it stars Moira Finucane and other burlesque beauties.
When:
Until July 1 - Thursdays to Sundays
The Butcher Shop Revue
, presented by Badass Burlesque, returns to Red Bennies in South Yarra for one night only when Dirk the naughty Duke of Danger will host a night of sumptuous burlesque, spine tingling song and death defying feats of strength, skill and aerial prowess.
When:
Friday June 15 - Doors Open 7pm
More Performances & Theatre
|
More Dance & Ballet
Entertainment & Nightlife
Kerryn Tolhurst Band
will be appearing at The Thornbury Theatre. Having recently returned home to live and work in Melbourne after a successful career in the US for 30 years, the Dingoes' guitarist and principal songwriter's new band features the vocal talents of Robert Price.
When:
Saturday June 16
Paul Barry
, lead vocalist, guitarist and songwriter in pop trio Nowra, will be launching his debut solo EP, Truth Behind The Lies, at The Chandelier Room in Moorabbin. With songs inspired by people, thoughts and events from within his life, he'll be supported by Jamie Pye and Matt Harrison.
When:
Saturday June 16 - 8pm to 11:30pm
The Bamboos
, whose infectious big band style has seen their songs appear in hit movies and TV shows that include Grey's Anatomy, Ugly Betty and Underbelly, will perform at Richmond's Corner Hotel as part of their 'Medicine Man' tour. Special guests are AXOLOTL and DJ Pierre Baroni.
When:
Sunday June 17 - Doors Open 7:30pm
Note:
Saturday June 16 - SOLD OUT
Comedy & Magic
Checkpoint Charlie Comedy
, one of Melbourne's best comedy rooms held at Eurotrash Bar, presents some of Melbourne's boldest and most exciting new up-and-comers before testing your continence with some of Australia's best known established comedians.
When:
Wednesday June 13 - 7:30pm
Showko
, appearing at the Butterfly Club in South Melbourne, presents a unique and entertaining Japanese comedy show that blends a 400yr old form of traditional storytelling with her own spin of ventriloquist puppetry, song, dance, bamboo magic and a hilarious cast of monsters.
When:
Thursday to Sunday, June 14 to 17
Theatresports
, Melbourne's longest running improvisation comedy show, returns with performances held at The Space in Prahran where comedians and actors will go head to head in the lead-up to the epic Grand Final staged at Federation Square's iconic BMW Edge.
When:
Sundays Until June 24
Cinema
Melbourne International Animation Festival
, held at Federation Square's ACMI Cinema, celebrates its 12th year with an extensive line-up of unique animated short films with recent productions and classics from the archive with over 400 films featured in over 40 festival programs.
When:
June 17 to 24
Warburton Film Festival
, held at Upper Yarra Arts Centre, offers films, food and fun at one of Australia's longest running film festivals. With special screenings and events, the festival presented by Yarra Ranges Film Society includes a program of shorts by young filmmakers.
When:
Friday to Sunday, June 15 to 17
Indian Film Festival of Melbourne
, with screenings held at Hoyts Melbourne Central and Hoyts Chadstone, steps beyond the familiar boundaries of Bollywood to celebrate just how broad Indian cinema really is with Bengali art house films, Malayalam thrillers, Tamil action and more.
When:
June 11 to 22
More Live Gigs
|
More Comedy & Magic
|
More Cinema
Melbourne For Kids
Best of the Independent Games Festival
, presented at ACMI Cinema in Federation Square, gives kids the chance to play brilliant new games by indie designers for free with a showcase of favourites from the Independent Games Festival, dubbed the 'Sundance of the game world'.
When:
Until July 8
New Music Express
, held at ArtPlay, is a musical story-telling workshop that teaches kids how to create stories and re-tell them using riffs, rhythms and sounds. With children invited to bring their own instruments or use one from an exotic range, it's led by Gillian Howell.
When:
Sunday June 17 - Bookings Required
Storytime at Polly Woodside
, the main exhibit of Melbourne's Maritime Museum, presents an hour of fun and interactive storytelling with a wide variety of tales, activities and songs. Held weekly, stories are read aboard the Polly Woodside or, in inclement weather, down below deck.
When:
Thursdays - 11am | Free with Admission
Circus
Lennon Bros Circus
, appearing in Bayswater, is Australia's oldest touring circus, having started as a Buckjump show. With big cats and other animals, audiences are captivated by the antics of the clowns and enthralled by jugglers, aerialists and the daring wheel of death.
Bayswater:
Until June 17 - Thursday to Sunday
Circus Latino
, Keilor Downs, is a dynamic and exciting show which aims to thrill and captivate audiences of all ages. Featuring talented performers from Argentina and Australia, you will be amazed at daring aerial acts, fire tricks, hoops performances and their hilarious clown.
Keilor Downs:
Until June 23 - Friday to Sunday
More Children's Events
|
More Circus
Markets, Fetes and Fairs
Way We Wear Vintage Fair
, held at Williamstown Town Hall, is a highlight for collectors of vintage clothing and accessories with second hand dealers from all over Australia offering antique, retro and designer label fashions, along with their impressive 'Titanic' era costume exhibition.
When:
Saturday & Sunday, June 16 & 17
St Matthew's Annual Book Fair
, held in St Michael's Hall in Olinda, is a popular event for book lovers with the event drawing people from near and far. With a wide range of genres on offer, the book fair is a must for anyone looking for a great bargain or to add to their collection.
When:
Saturday & Sunday, June 16 & 17
Melbourne Market Guide
View MARKETS calendar
to make the most of the rare sunny days (it's a coin toss, isn't it!) and head to one of Melbourne's many excellent markets for a bargain!

A growing number of food, produce and even wine markets are springing up around the suburbs.
Fetes Fairs & Shows
Art & Craft Markets
Food & Produce Markets
Swap Meets
Garage Sales
Wining & Dining
Winter WineFest
reveals Nillumbik's wineries with special dinners and entertainment held at six of the best boutique wineries, including Yarrambat Estate, Panton Hill Vineyard and Hilderbrand Ridge, the family owned wineries are just 10 minutes apart and just 35 minutes from Melbourne.
When:
Saturday & Sunday, June 16 & 17
The Roast Collection
presents a month-long program that celebrates Victoria's bountiful produce. With over 80 special events held at various venues and restaurants across the state, you'll find warming lunches, delicious dinners, tastings and even workshops to create the perfect roast.
When:
Until June 30
bookarestaurant.com
bookarestaurant.com
is the easiest way to book a restaurant online. With the choice to search by cuisine and location, you can find great dining offers with some of Melbourne's finest restaurants. Bookings are free and can be made online at any time of the day.
Book a Restaurant Today
Sporting Events
IASbet
, Australia's premier online betting agency, offers better odds for Horse Racing and Sports Betting both here and overseas. An easy way to take a punt on any of the many races over the long weekend, you can even receive $100 in FREE bets when you join IASbet online.
Join IASbet for $100 in FREE Bets - Learn More
Australian Rules Football
AFL Premiership | Round 12
Hawthorn V Brisbane
Sunday June 17, 1:10pm - MCG
Western Bulldogs V Port Adelaide
Sunday June 17, 4:40pm - Marvel Stadium
Netball
ANZ Championships | Round 12
Melbourne Vixens v West Coast Fever
Sunday June 17 - 12:10pm
Hisense Arena, Melbourne
More Sports Events
|
More Motor Sports & Auto Events
Let Melbourne Know...
Advertise Your School Fete, Fair or Carnival FREE!
Everyone wants to support their local school by going to their annual fundraiser. Last year we promoted a whopping 1,200 school events. So, make sure you let your school organizers know they can list their fete, fair or carnival for
FREE @ OnlyMelbourne!
Add Your Event for FREE Today!!
Trivia & Humour
Shaggy Dog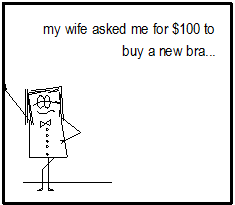 Shaggy Dog by Deej
-
Click Here to find what happens!
She Ain't Heavy... She's My Sister
Alongside Melbourne's six official Sister Cities, there is an
unofficial
seventh sibling..
In 2005 Melbourne adopted the city of
Galle
in Sri Lanka in order to help fund the reconstruction of its cricket ground, following the 2004 tsunami that took place there.
Read about Melbourne's other Sister Cities...
|
Read Melbourne Trivia...
WHAT'S ON CALENDAR
OnlyMelbourne's Calendar
allows you to select any day of the year to view everything (everything!!!) on that day in an easy to read, printable display.
-:- View
What's On Calendar
-:- View
Markets Only Calendar
WHAT'S ON RSS FEEDS
We have a range of
RSS Feeds
.
NEWSLETTER
What's On this Week
is an email overview and reminder of the (too many to mention) events happening this week in Melbourne.
Get your copy
of What's On this Week!
FREE ADVERTISING
Advertising
your EVENT at OnlyMelbourne is not only easy, it's
FREE!!
-
Apply Online..
for inclusion in the What's On calendar and newsletter!
❊ Web Links ❊
→
Newsletter | #284 | What's On this Week
→
Subscribe to OnlyMelbourne - Get your copy of What's On this Week!
→
List Your Business or Event - It's FREE!
→
Events Calendar - Find out What's On any day of the week!
→
Mobile OnlyMelbourne
→
Melbourne for Children | Kids
→
Newsletter | #283 | What's On this Week [Last Week]
❊ COVID-19 Notice ❊
Many locations have gone into lockdown as the state takes action to stop the spread of the deadly coronavirus (COVID-19).
→
Disclaimer
: Check with the operator before making plans
...
Trending HOT

Drive-In Movie Club
Drive-In Immersive Cinema Nights Are Coming to Melbourne Put together by our friends at Hot Tub Cinema, a string of family-friendly, social distancing-safe, drive-in ..

Things to see, hear & do this weekend
Make the most of your weekend in Melbourne with these fabulous events. No city does it better than Melbourne, so get out and discover the very best shows, festivals, ..
---
Update Page