Newsletter | #389 | What's On this Week
Tuesday 17th June to Monday 23rd June 2014
oooo, isn't it starting to get cold. What can we say, winter + Melbourne = freezing. OK, time to warm everyone up with a bunch of good things to do in Melbourne.
Have a great week Melbourne!
MelB
LIVE MUSIC
INXS-IVE: The INXS Tribute Band

INXS-IVE are a band committed to reproducing not only the sound of INXS, but also the live show that made them as memorable as they are today.
With the combination of an impressive live sound and vibrant stage presence, INXS-IVE give every audience the opportunity to re-experience the inspiring, and proudly Australian, music that INXS created over the years. INXS-IVE are Melbourne based and have been performing to Australian crowds since 1998.
Their live performances have varied from pubs and Night Clubs, corporate shows to large outdoor venues, both locally and nationally. With each member having a solid musical background, their experience individually and as a unit clearly shines in INXS-IVE.
A must see for all INXS fans!
When:
Saturday 26th of July 2014
Where:
Melbourne Public
Bookings:
Online Now
Event Listing:
More..
A Tribute to Elvis: Rapid City '77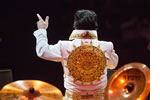 A Tribute to Elvis: Rapid City '77 is not only back for its one and final spectacular Melbourne Concert, but also to farewell and give its own 'Thank you very much' to the iconic landmark venue, The Dallas Brooks Centre before its demolition.
Rapid City 1977 was one of Elvis' last public appearances before his evident decline in health and of course disappearing from the spotlight of his adoring fans. The production's driving force is reliving the magic that this incredible man brought to millions of people worldwide during his lifetime and in particular on this very occasion in South Dakota.
Tony Franks has once again gathered the fantastic 12 piece Moreland City Orchestra, 8 back- up singers, his very own magic 8 piece band and a cast of colourful characters from Elvis's past
Take a trip back in time as the Dallas Brooks Centre will be transformed into a spectacular Elvis Memorabilia Museum, featuring relics, costumes and collectables from Elvis' final concert tour in 77.
Join us as we salute the Dallas Brooks Centre for one Last Concert, reliving Elvis"Final Performance in Rapid City 1977'.
When:
Saturday 26th of July 2014
Where:
Dallas Brooks Centre
Bookings:
Online Now
Event Listing:
More..
YUM
Wild Game Food and Wine Tasting Lunch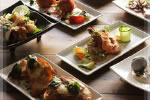 Top Australian Wines presents..
Our exclusive Game Food & Wine Lunch
You won't have to hunt down the most delectable tastes..
Because they are all found RIGHT HERE!
Enjoy an afternoon of adventure and originality as you embark on a journey of new experiences and new tastes.
Feast on a lunch complete with a variety of wild game dishes cooked to perfection.
Plus, with each course, you get TWO wines..
That's 8 wines total.
EXCLUSIVE DISCOUNT PRICE: ONLY $99 per person
ONE LOOK at the 1870's fašade, warm lighting, exposed brick walls, and timber ceiling and you feel more than welcome in this grandiose restaurant.
When:
Sunday 13th of July 2014
Bookings:
Online Booking
Where:
The Wolf and I
- Prahran
Event Listing:
More..
Cuckoo Restaurant
Win a Trip for 2 to Germany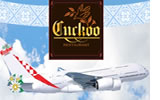 The Cuckoo Restaurant in Olinda has been serving traditional German food and entertainment to Melburnian's for 55 years in 2014!
To celebrate, Cuckoo Restaurant is awarding its 5 millionth customer with a Return Trip for 2 to Germany.
In mid-end of June history will be made at the Cuckoo Restaurant, when the 5th million customer will walk in and WIN a return trip for 2 to Germany to a dazzling sound of cow bells and yodelling.
All staff at the Cuckoo are so excited preparing for this special event which will mark a huge millstone for the restaurant.
To WIN, simply book before Monday 30th of June, 2014.
You'd have to be cuckoo not to enter.
Where:
Cuckoo Restaurant
- Olinda
Event Listing:
More..
Festival
Tonerpalooza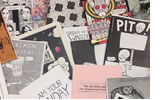 Come to our zine festival and browse over 100 zine stalls - there's loads of fun, free workshops, talks and entertainment to be had.
On Saturday, take part in talks with zine experts and hands-on workshops with everything you need to make your own zine.
On Sunday, browse over 100 zine stalls and enjoy guided tours of the fair and loads of fun, free entertainment.
When:
Saturday 21st & Sunday 22nd June 2014 - 12:00pm-4:00pm
Where:
State Library of Victoria
Event Listing:
More..
Other festivals on this weekend worth a look include:
Expo
Explore Australia Expo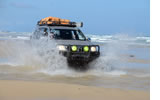 An all-new adventure expo is set to excite Australian explorers on June 20-22 at Melbourne Showgrounds. Explore Australia Expo brings together the elite of the outdoor industries and a diversity of overlapping communities, all with a thirst for adventure.
Whether it is the winding roads of Australia's spectacular coastline, or the adventurous and remote travels of our inland outback, Explore Australia Expo promotes getting off the beaten tracks and safely exploring our own wondrous backyard.
Explore Australia Expo is a new approach to consumer exhibitions, offering patrons a spy, try and buy experience, all in the one place. With workshops, seminars, activities, educational platforms and challenges set to engage all levels of consumer, the event promises a true interactive experience.
When:
June 20-22
Where:
Melbourne Showgrounds
Event Listing:
More..
Support
Reclink Community Cup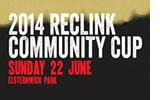 The Cup is being polished, the Sherrin is being pumped, excitement is mounting as preparations are well underway for the annual take-no-prisoners traditional clash between Triple R 102.7FM / PBS 106.7FM Megahertz and the Rockdogs which will be fought out at Elsternwick Park on Sunday 22nd June.
The Reclink Community Cup raises funds for Reclink Australia and celebrates Melbourne's dynamic music and community broadcasting cultures.
Reclink Australia, uses sport and the arts to enhance the lives of people experiencing disadvantage and targets some of the community's most vulnerable and isolated people - those experiencing mental illness, disability, homelessness, substance abuse, addiction and social and economic hardship.
Whilst we can't promise good football, we can promise one of the most entertaining spectacles on the rock calendar year!
When:
Sunday 22nd June
Where:
Elsternwick Park
Event Listing:
More..
Begging Bargains
Garage Sales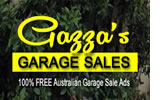 Gazza's Garage Sales is Australia's best known Garage Sales calendar showing every garage sale this weekend and upcoming sales Australia wide.
Every weekend Gazza has over 100 garage sales listed. Simply, tick the box next to each address you wish to visit and hit print at the bottom for a list including addresses.
Off you go!
Its 100% Free! Free to go to garage sales and free to advertise garage sales.
and don't forget to tell em', Gazza sent you!
When:
Every Weekend
Where:
Gazza's Garage Sales
Event Listing:
View This Week's Garage Sales
Steam Boat
SY Ena | Steam Yacht
Many readers asked if we knew anything about the steam boat that appeared in the news recently. We took a trip down to Docklands to find the Ena under covers.
Built in Sydney, Australia, in 1901, it is one of the world's last remaining Edwardian steam yachts.
Relocated from Sydney to Melbourne, the 100 year old Steam Yacht, SY Ena is available for exclusive cruises on Melbourne's Port Phillip Bay and Yarra River and will be open for inspection during the warmer months.
When:
Summer Months
Where:
Victoria Harbour Promenade
| Docklands
Event Listing:
More..
Melbourne Events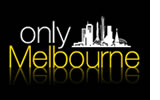 The events listed here in our newsletter are 'highlights' of the coming week with the widest appeal.
To see "every"event
go to our web site
click on any date of the calendar (top right of every page).
We publish over 1400 events every week including charity functions circus comedy concert cruise exhibition fair festival fete fitness fundraising events gig kids event launch magic march (protest) market networking not for profit open day performance protest sales (inc pop-up) shows seminar sports event swap meet tour trivia night workshop.
'Every' event submitted to OnlyMelbourne is published free of charge.
Why Free! To bring you the very best of marvellous Melbourne.
Calendars
When:
Every day of the year every event!
Where:
Melbourne & Victoria
Events:
View Calendar
Free Advertising
Advertise Your Event
100% Free!
No catches no link backs no $$$ simply
Apply Online
with your event details.
Regardless of what the event is for invite our readers.
OnlyMelbourne delivers an online guide to Melbourne and Victoria with a What's On Calendar Things To Do Guide open 24/7/365.
24000+ visitors every day looking for things to do in marvellous Melbourne.
Advertising:
Apply Online Here
Follow On..
❊ Web Links ❊
→
Newsletter | #389 | What's On this Week
→
Disclaimer
: Check with the venue before making plans
...
Trending HOT

Drive-In Movie Club
Drive-In Immersive Cinema Nights Are Coming to Melbourne Put together by our friends at Hot Tub Cinema, a string of family-friendly, social distancing-safe, drive-in ..

Things to see, hear & do this weekend
Make the most of your weekend in Melbourne with these fabulous events. No city does it better than Melbourne, so get out and discover the very best shows, festivals, ..
---
Update Page