Taxi | Ride Share APP's

There does not seem to be a day go by without some mention of a Taxi App and how they are changing the taxi industry.
Melbourne has been through a long self examination of its taxi industry over the last couple of years and we are only starting to come to terms with the new changes.
The two APP's making the most noise are
GoCatch
and
Uber
plus there are others.
I'll let you be the judge whether they are good or bad for the passenger, driver or taxi industry but its looking like taxi App's are here to stay.

DiDi | RideShare App
TRY THE PLATFORM THAT IS TRUSTED BY OVER 21 MILLION DRIVERS WORLDWIDE Flexibility The innovative DiDi driver app predictively steers you towards areas where there is high deman ..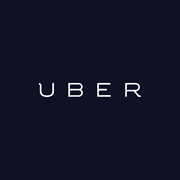 Uber | Taxi App
Request, ride, and pay via your mobile phone. Everyday cars for everyday use. Better, faster, and cheaper than a taxi. YOUR RIDE, ON DEMAND Whether you're headed to wor ..

RideBoom | Taxi App
RideBoom is a hassle free car & taxi booking app. We have a range of hire cars and taxis to offer. Come, ride your choice WHY? 100% AUSTRALIAN TIME BOOKING UNIFOR ..
→
Taxi | Ride Share APP's
❊ Also See... ❊
→
DiDi | RideShare App
→
RideBoom | Taxi App
→
Taxis | Melbourne Guide
→
Uber | Taxi App
---
Update Page