Newsletter | #277 | What's On this Week
Welcome to this week's Melbourne events, exhibitions, sports and community guide for Tuesday to Monday, April 24 to 30, 2012.
This week... Queen Vic Market spices things up with the Indonesia Street Festival offering a free day of entertainment with food, music and crafts while the sounds of clogs clogging can be heard in Melbourne with the return of the KLM Dutch Orange Day.
Also adding some colour to our fair city is Rites of Passage, a celebration of the art of tattooing, creative dance and many other alternative things that can also be called art as long as someone's there to watch it.
Take my day yesterday, for example. Had anyone been privy to my efforts to clear the gully trap after the toilet had been blocked for three days, they could have taken it for an interpretive statement on humanity's persistence to stubbornly exhaust the world's resources, bringing society to a damning dead end.
Or.. they could have simply seen a stubborn redhead, who'd refused to call a plumber, clinging for dear life to a fern tree with one hand while his other garbage-bag clad arm got caught in a mucky pipe in a Frank Spencer like fashion.
It's all very selective and reminds me of that age old conundrum... If a mime falls in a forest and nobody's there to see it, does he make a sound?
Not if he's a professional.
Much like I fancied myself as, having failed to call a plumber.
ANZAC Day
He dreamt of his wife's garden, with its flowers in the sun,
but when a flower loudly screamed, the dream, it was undone.
He opened up his eyes and knew the battle had begun,
as it had the day before, and would, for many days to come.
He'd buttoned up his collar, when the soldier reached his tent,
he turned his face away and sighed, to hide that he was spent.
With thoughts of flowers in the sun still lingering in his head,
he regained his stone composure, General of the Regiment.
He looked across the field to where the rifles loudly roared,
where men, like broken sticks, lay scattered, twisted by the score.
And something seized the General, and it shook him to the core.
It wasn't fear or anger, it was something tired and worn.
And a soldier, looking pale, with a gash across his head,
reared up upon the General,
"What's our orders, Sir?"
he said.
The General said,
"I don't quite know, but I would like some tea...
"Let's make us some Darjeeling and we'll sit beneath that tree.
"If history looks unfavourably upon the course we'd take,
"be thankful that it's not our book, in that, we have no stake,
"for history's written not today, but in the days to come,
"I'd rather be a footnote in the tragic things we've done.
"But if they would remember me as one who loved his tea,
"then let my name be known to all, for that is what I'll be.
"I'd rather spill the sugar than the blood when all is done...
"But none the less be careful, as you pass that sugar, son."
ANZAC Day - Wednesday April 25
OnlyMelbourne Welcomes
Murder and Mystery Games
, based in Melbourne, are one of the world's leading suppliers of mystery games. With role-playing games that are ideal for social events, fundraising nights or a great night with friends, their innovative and easy to organise games are sold exclusively online and not through stores, making your event even more unique.
More on Murder and Mystery Games
Major Events
Rites of Passage
, a Tattoo and Arts Festival held at Carlton's Royal Exhibition Building, celebrates the talents of some of the world's finest tattoo artists along with other themes of creativity including music, visual and performance art, dance and environmental awareness.
When:
Friday to Sunday, April 27 to 29
Bright Autumn Festival
celebrates the vibrant colours and produce in the valleys of Victoria's High Country with special events held in the township of Bright. Highlights include Open Gardens, farm and winery tours, live entertainment and a Gala Day with bands, stalls and more.
When:
April 27 to May 5
Williamstown Festival
, celebrating 34 years, offers great activities for the whole family with children's art activities, roaming performers, face painters, food and merchandise stalls. Along with a vibrant lantern parade, there's also live music performances, carnival rides and more.
When:
Saturday & Sunday, April 28 & 29
Indonesia Street Festival
, held at Queen Victoria Market and presented by Alive Group, is a celebration held to share the Indonesian and what it is like being Indonesian to all. Free to attend, the public event will showcase Indonesian fare with culture, food, art and live entertainment.
When:
Sunday April 29 - 9am to 4pm
KLM Dutch Orange Day
, held at Melbourne's Queensbridge Square, celebrates Queen Beatrix's birthday by showcasing the food, folklore and music of Holland. With the public invited to wear orange, the event features children's entertainment, clog making demonstrations and more.
When:
Sunday April 29
St Kilda Busking Festival
celebrates and showcases colourful entertainment from Melbourne's best hidden artists. With fun performances held on Sundays from 1pm to 4pm, the free entertainment offers a colourful, bizarre and often hilarious afternoon for the whole family.
Fitzroy Street:
Sunday April 22
St Kilda Sea Baths:
Sundays April 29 & May 6
St Kilda Village:
Sundays May 13 & May 20
Art Exhibitions
Arts Open
is a festival of Open Studios and galleries across Castlemaine and surrounds in Central Victoria. During the festival over 50 Artists will be opening up their studios to the public with many also exhibiting their work in selected venues and galleries throughout Mount Alexander Shire.
When:
Wednesday to Sunday April 25 to 29
Vandal Spruce
will be showing a collection of works with the Anonymity Exhibition held at a Fitzroy warehouse used to display Melbourne street art. The exhibition features a collection of Vandal Spruce's works including oil on canvas, street art pieces and live installations.
When:
April 26 to May 6 - Thursdays to Sundays
Opening Night:
Friday April 27 - 7pm
UNFOLD: works from paper
marks 10 years of exhibitions at Melbourne's fortyfivedownstairs with an in-house group show. Featuring works by artists that include Louise Rippert, Nicholas Jones, Claudia Gleave and Sara Nothrop, each work uses the medium of paper in its own unique way.
When:
April 24 to May 5 - Tuesdays to Saturdays
Love and devotion: from Persia and beyond
, presented by the State Library of Victoria, is an exhibition that reveals the beauty of Persian manuscripts and the stories of human and divine love told through the pages of rare 13th to 18th century illustrated manuscripts and miniatures.
When:
Until July 1
Persian Cultural Day:
Sunday June 3
Magic carpet ride Discussion Panel:
Thursday June 28
Beyond the Self: Contemporary Portraiture from Asia
, showing at Langwarrin's McClelland Gallery and Sculpture Park, is a touring exhibition that examines contemporary self-portraiture by artists throughout Asia, influenced not just their subjects but also their worlds at large.
When:
Until July 15 - Closed Mondays
More Exhibitions
Expos, Launches, Open Days & Lectures
HIA Home Ideas Show
, held at Melbourne Convention and Exhibition Centre, offers home-owners the chance to explore great new ideas in home buying and renovation. With more than 300 exhibitors, the expo features visual displays, interior design tips, landscaping ideas and more
When:
Thursday to Sunday, April 26 to 29
Aus & NZ Travel Spectacular
, taking place at Melbourne Convention & Exhibition Centre, brings together leading tourism operators for a rare opportunity to compare hundreds of airfares, tours, cruises, hotels and experiences on offer throughout Australia and New Zealand.
When:
Sunday April 29 - 10am to 5pm
The Internet Show
presents seminars and special displays that showcase what the internet can offer for small to large businesses. Held at Melbourne Convention and Exhibition Centre, the expo covers marketing, digital advertising, social media, technology and more.
When:
Monday & Tuesday, April 30 & May 1
More Expos & Launches
|
More Open Days
|
More Tours
Performances & Theatre
Far Away
, held at fortyfivedownstairs, brings to Melbourne Caryl Churchill's chilling play that gained infamy on London's West End and Broadway. The play follows a girl's journey from questioning youth into adulthood's overwhelming apathy and a world where all of nature is at war.
When:
April 24 to May 13 - Except Mondays
The Girls in Grey
, presented by The Shift Theatre and performed at St Kilda's Theatre Works, is set within the vast landscape of World War One where three Australian nurses who've arrived at the front to prove their worth experience the tragedy of a war that changes the world.
When:
April 25 to May 13 - Wednesdays to Sundays
HamletMachine
, presented by Broken Mirror Productions in Brunswick, is a bold performance that merges installation, mixed-media, movement and artwork in an experience of Shakespeare that will need to be seen to be believed. It's directed and designed by Douglas Montgomery.
When:
April 26 to May 12 - Various Dates
Two Weeks with the Queen
, presented by Purely Pensive Productions, is a play adapted from Morris Gleitzman's best-selling children's novel. With performances held in Brunswick, it follows the adventures of Colin, a boy who sets out with an unusual band of accomplices to see the Queen.
When:
Thursday to Saturday, April 26 to 28
Women of Letters
, held at Thornbury Theatre, celebrates the lost art of letter-writing by bringing together talented women that include Michaela McGuire, Kate McLennan, Missy Higgins, Zora Sanders, Jane Clifton and other guests as they each pen 'A Letter to My Petty Crimes'.
When:
Sunday April 29 - Doors Open 2:30pm
Classical, Choral & Recitals
The Changi Songbook
, held at Melbourne Recital Centre, is a special ANZAC DAY event that presents the original songs of the AIF Changi Concert Party, who entertained POWs in 1942. The songs are interwoven with a historical narrative and original art works of the time.
When:
Wednesday April 25 - 3pm & 7pm
Michael Bolton
will appear at Melbourne's Regent Theatre where the Grammy Award winning singer will be accompanied by Orchestra Victoria as he performs his soulful classics, power ballads and beautiful arias along with his homage to Luciano Pavarotti, the aria Nessun dorma.
When:
Friday April 27
Mozart
, presented by the Melbourne Musicians, sees the impressive orchestra joined by brilliant young American violinist Andrew Sords to perform a program of works by Mozart and other composers. Directed by Frank Pam, the performance will be held at Parkville's Melba Hall.
When:
Sunday April 29 - 5pm
Trouble in Tahiti & The Red Apple
, performed by Lyric Opera of Melbourne at Chapel Off Chapel in Prahran, brings together two quirky operas to showcase some of Melbourne's most talented up-and-coming performers in a production that looks at desire and love in a modern metropolis.
When:
April 19 to 29
Burlesque, Cabaret & Dance
The Butcher Shop Revue
, presented by Badass Burlesque, is a show that is different with every performance. With songs and flesh to tease and delight, the show held at the Butterfly Club in South Melbourne features comedy, vaudeville, circus, cabaret and cheeky surprises.
When:
Wednesday to Sunday, April 25 to 29
Hopak in the Park
, presented by the Australian Federation of Ukrainian Organisations, is a Ukrainian Cossack Dance Spectacular. Held at Melbourne's Sidney Myer Music Bowl, the show features over 300 Ukrainian dancers drawn from across Australia, showcasing centuries of dance moves.
When:
Saturday April 28 - Gates Open 12:30pm
The Plague Dances
, presented by Four Larks, is a dance performance of death with a contagious undercurrent as dancing mania leaves a mysterious trail through history with entire communities infected with an urge to dance until they drop. It's held at Southbank's Malthouse Theatre.
When:
April 14 to May 6 - Various Dates
More Performances & Theatre
|
More Dance & Ballet
Entertainment & Nightlife
DIG IT UP!
is a special presentation at Melbourne's Palace Theatre with The Hoodoo Gurus Invitational Celebrating 30 Years Of Recorded History. Joining one of Australia's most iconic bands will be The Sonics, Died Pretty, The 5.6.7.8's amongst 12 bands across two stages.
When:
Wednesday April 25 - Doors Open 1pm
Beautiful Change
, a band who use no drums or lead guitar, will be performing at Melbourne's City Library as part of the Acoustica concert series. Having released their debut album late last year, their recordings create a ghostly presence within the analogue console hiss.
When:
Thursday April 26 - 6pm to 7pm
Emmy Bryce and Kate Vigo
, two of indie pop's newest and brightest performers, will be appearing at Thornbury Theatre as part of The Hunter & Gatherer Tour, which was formed after the pair met in late 2011 and immediately connected over their mutual passion for music.
When:
Thursday April 26 - Doors Open 7:30pm
Creamfields
, the international dance music festival, returns to Melbourne Showgrounds with its biggest line-up yet of DJs and performers with guests that include Above & Beyond, Dirty South and David Guetta, who was voted #1 DJ in the World last year by Top 100 DJ Magazine.
When:
Saturday April 28
Comedy & Magic
Checkpoint Charlie Comedy
, one of Melbourne's best comedy rooms held at Eurotrash Bar, presents some of Melbourne's boldest and most exciting new up-and-comers before testing your continence with some of Australia's best known established comedians.
When:
Wednesday April 25 - 7:30pm
The Big HOO-HAA!
is one of Melbourne's most successful improvised comedy shows held at Melbourne's Portland Hotel where each week two teams, the Hearts and the Bones, battle it out against each other armed with only the suggestions that the audience gives them.
When:
Thursday April 26 - 8pm
Busting Out!
is a laugh out loud musical comedy that keeps abreast of the times. Appearing throughout Victoria and Melbourne, the show celebrates lubbily-jubbily ladies as they unleash their playful puppies and walk abreast down mammary lane with uplifting songs and sketches.
When:
Until May 16 - Various Dates & Venues
Cinema
Plasticized
, held at ACMI Cinema, documents five weeks that Melbourne-based filmmaker Michael J. Lutman spent with the 5 Gyres Institute during a ground breaking study on plastic pollution in the South Atlantic Ocean. A Q&A session with Michael J. Lutman follows the screening.
When:
Thursday April 26 - 8pm to 10pm
The Lady
is a special Melbourne screening of the epic true story of the extraordinary Burmese political activist Aung San Suu Kyi, written over a period of three years by Rebecca Frayn. Proceeds will contribute to IWDA's work supporting practical and rights-based initiatives.
When:
Monday April 30
Audi Festival of German Films
presents an eclectic mix of German films screening at Melbourne's Kino Cinemas and Palace Cinema Como in South Yarra. This year's festival features an exciting program that includes guests, Leander Hau▀mann, Hendrik Handloegten and Alice Gruia.
When:
April 19 to 30
Art Day South
, held at ACMI Cinema, showcases a collection of short films by artists with a disability drawn from the Art Day South collective. The collection covers a diverse range of media, from hand drawn animation to digital works using custom software and motion tracking technology.
When:
Until May 27
More Live Gigs
|
More Comedy & Magic
|
More Cinema
Melbourne For Kids
Transforming Passages
, presented direct from Singapore by Melbourne's ArtPlay, invites children to join artists Catherine Tan and Jennifer Loh in free activities that let kids explore a maze-like interactive installation inspired by traditional Asian fabrics and geometric patterns.
When:
April 28, 29 & May 4, 5, 6
Best of the Independent Games Festival
, presented at ACMI Cinema in Federation Square, gives kids the chance to play brilliant new games by indie designers for free with a showcase of favourites from the Independent Games Festival, dubbed the 'Sundance of the game world'.
When:
Until July 8
Diamond Valley Railway
, located in the parkland of Eltham close to Diamond Creek, is a fun ride-on miniature railway with plenty to see during the scenic ride. Just like a real railway system, the children's ride features railway stock, bridges, shunting yards and even tunnels.
When:
Sundays - 11am to 5pm
Circus
Eroni's Circus
, appearing in Narre Warren South with shows held at Casey Central, are a new Australian circus. Owned and operated by the 5th and 6th generations of the Maynard circus dynasty, they pride themselves as a glamorous, professional and entertaining circus experience.
Narre Warren South:
Until April 29 - Various Dates & Times
Silvers Grand Magic Circus
will be appearing with performances held in Bacchus Marsh. Established in 1976, the circus offers a great show for people of all ages with performers including everything from jugglers and clowns to acrobats, international performers and more.
Bacchus Marsh:
Until May 6 - Various Dates & Times
Markets, Fetes and Fairs
Caulfield Primary School Market Night
is a great chance to treat yourself to a fantastic night out and shop up a storm. With stalls offering jewellery, handmade crafts, candles and soaps, wine tastings, gift ware, kitchen ware, clothing and so much more, entry to the event is free.
When:
Thursday April 26 - 7pm to 9:30pm
St. Mary's Anglican Church & Kindergarten Fair
, held in North Melbourne, is a great family day. With stalls offering food, children's goods of all kinds, books, gifts, bric-a-brac, plants and more, you'll also find entertainment for kids with games, jumping castle and ballet displays.
When:
Saturday April 28 - 10am to 2pm
Melbourne Market Guide
View MARKETS calendar
to make the most of the rare sunny days (it's a coin toss, isn't it!) and head to one of Melbourne's many excellent markets for a bargain!

A growing number of food, produce and even wine markets are springing up around the suburbs.
Fetes Fairs & Shows
Art & Craft Markets
Food & Produce Markets
Swap Meets
Garage Sales
Wining & Dining
I Love Vegans Festival
, held in St Kilda, is a free family event to promote love and compassion, animal rights and welfare and sustainable and healthy living. Celebrating vegan food, the festival also showcases fitness, film, animal friendly fashion, music and much more.
When:
Saturday & Sunday, April 28 & 29
Yarra Valley Food & Wine Festival
celebrates Victoria's world class food and wine region with this new signature event that showcases the best of the region's quality local produce and producers. The program features special dinners, wine tastings, live entertainment and more.
When:
Thursday to Sunday, April 26 to 29
Daylesford Macedon Harvest Festival
celebrates the best growers, provedores, chefs, restaurateurs and vignerons of the Daylesford Macedon Ranges region. Along with special dinners, farm and winery tours and open cellar days, the festival includes fantastic farmers markets.
When:
April 27 to May 6
Community Kitchen Rulz & Bake Off
, a free event held in Hampton Park, offers cooking demonstrations, competitions and taste testings along with multicultural food stalls, live music, jumping castle, homemade baked goods and craft, free children's workshops and much more.
When:
Saturday April 28 - 10am to 2pm
bookarestaurant.com
bookarestaurant.com
is the easiest way to book a restaurant online. With the choice to search by cuisine and location, you can find great dining offers with some of Melbourne's finest restaurants. Bookings are free and can be made online at any time of the day.
Book a Restaurant Today
Sporting Events
IASbet
, Australia's premier online betting agency, offers better odds for Horse Racing and Sports Betting both here and overseas. An easy way to take a punt on any of the many races over the long weekend, you can even receive $100 in FREE bets when you join IASbet online.
Join IASbet for $100 in FREE Bets - Learn More
Australian Rules Football
AFL Premiership | Round 5
Collingwood V Essendon
Wednesday April 25, 2:40pm - MCG
North Melbourne V Gold Coast
Saturday April 28, 4:40pm - Marvel Stadium
Melbourne V St Kilda
Saturday April 28, 7:40pm - MCG
Richmond V West Coast
Sunday April 29, 3:15pm - Marvel Stadium
Horse Racing
ANZAC Day Raceday
at Flemington Racecourse, features an eight-race program highlighted by the running of the $201,500 VRC St. Leger. A tribute to the courageous men and women who have served our nation, entry is free for Returned Servicemen and Women.
When:
Wednesday April 25
Pyrenees Festival of Racing and Tasting
presents country style racing in the heart of the Grampians region to celebrate ANZAC Day. Held at Avoca Shire Turf Club, the day features local food, wine stalls, live music, kids' activities and traditional ANZAC Day activities including 2UP.
When:
Wednesday April 25 - Gates Open 11am
Roller Derby
South Sea Roller Derby
Cutthroat Charmers v Dolly Rogers
Springers Leisure Centre, Keysborough
Saturday April 28 - Doors Open 6pm
Community Sports & Fitness Events
Melbourne Dodgeball League
, operating out of Bundoora's Indoor Sports, have an increasing number of teams joining up each new season to play this rapidly growing sport. With new teams invited to join the competition, anyone over 18 may register as a team or as an individual.
When:
Thursdays - 7:15pm to 11pm
Albert parkrun
is a FREE weekly 5km event for runners of all standards, which takes place every week in Albert Park, offers an opportunity for people of all backgrounds and ages to come together on a regular basis to enjoy this beautiful park and get physically active into the bargain.
When:
Saturdays, 8am - FREE but Registration Required
More Sports Events
|
More Motor Sports & Auto Events
Let Melbourne Know...
Advertise Your School Fete, Fair or Carnival FREE!
Everyone wants to support their local school by going to their annual fundraiser. Last year we promoted a whopping 1,200 school events. So, make sure you let your school organizers know they can list their fete, fair or carnival for
FREE @ OnlyMelbourne!
Add Your Event for FREE Today!!
Trivia & Humour
Shaggy Dog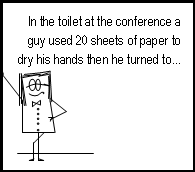 Shaggy Dog by Deej
-
Click Here to find what happens!
Glass of Water, Glen?
Ogaki, a city in Japan is the sister city of Glen Eira. Ogaki, situated in the central part of Honshu, is the largest of the four main islands of Japan.
Known as the
City of Water
, it is also the final resting place of one of Japan's most revered haiku poets, Matsuo Basho. Every November the city holds a festival in his honour.
More about Victoria's Sister Cities..
|
Read Melbourne Trivia...
WHAT'S ON CALENDAR
OnlyMelbourne's Calendar
allows you to select any day of the year to view everything (everything!!!) on that day in an easy to read, printable display.
-:- View
What's On Calendar
-:- View
Markets Only Calendar
WHAT'S ON RSS FEEDS
We have a range of
RSS Feeds
.
NEWSLETTER
What's On this Week
is an email overview and reminder of the (too many to mention) events happening this week in Melbourne.
Get your copy
of What's On this Week!
FREE ADVERTISING
Advertising
your EVENT at OnlyMelbourne is not only easy, it's
FREE!!
-
Apply Online..
for inclusion in the What's On calendar and newsletter!
❊ Web Links ❊
→
Newsletter | #277 | What's On this Week
→
Subscribe to OnlyMelbourne - Get your copy of What's On this Week!
→
List Your Business or Event - It's FREE!
→
Events Calendar - Find out What's On any day of the week!
→
Mobile OnlyMelbourne
→
Melbourne for Children | Kids
→
Newsletter | #276 | What's On this Week [Last Week]
→
Disclaimer
: Check with the venue before making plans
...
Trending HOT

Drive-In Movie Club
Drive-In Immersive Cinema Nights Are Coming to Melbourne Put together by our friends at Hot Tub Cinema, a string of family-friendly, social distancing-safe, drive-in ..

Things to see, hear & do this weekend
Make the most of your weekend in Melbourne with these fabulous events. No city does it better than Melbourne, so get out and discover the very best shows, festivals, ..
---
Update Page