Newsletter | #276 | What's On this Week
Welcome to this week's Melbourne events, exhibitions, sports and community guide for Tuesday to Monday, April 17 to 23, 2012.
This week... it's a mixed bag of events with the overwhelming barrage of comedy winding down to a close, making room for the thespians and musos to once again tread the boards, or pavement as is the case with the return of St Kilda Busking Festival. Those happy to take the weight off their own feet and plonk their derrieres on some coastal ground, might want to attend the Apollo Bay Music Festival.
Cinephiles can rejoice with the return of two major film festivals. There's the Audi Festival of German Films with yet another program of films and special guests, while Bendigo again plays host to their annual Queer Film Festival and art exhibition.
Also on the arty side of things, there's the PAVE Festival in Emerald with a program of arts, theatre and music leading up to a family friendly soiree with the Emerald FunFest. There's also the Mulgrave Fun Day for anyone with kids that were supposedly deprived over the holidays, which have now thankfully ended.
Don't get me wrong, it's nice to have quality time with the kidlets, but it's the quality time they themselves have with the home internet that's proved literally draining. Don't go thinking that my holidays were plagued with desktop potatoes - it was far from the case. It was more or less also playing host to nieces, nephews, teenagers with their own laptops, etc.
Somehow across the holidays the accumulative and ever-growing number of sneaky web-urchins managed to churn through a whopping 200 gigabytes, something only made clear to me last night when my bandwidth was abruptly capped... and right on the night before it would reset, too, ironically.
In short, that side of the holidays has left me with a sour taste and feeling like Pacino in The Godfather III...
Just when I thought I was out, they pull me back in!
Albeit very slowly at 256 kilobytes per second.
OnlyMelbourne Welcomes
BikeNut Motorcycle Transport
, with fully enclosed vehicles to ensure the safest motorcycle shipping, are the leaders in secure motorcycle transportation. Be it from state to state, door to door or even local jobs, they offer fast, efficient and fully insured transportation for all makes of motorcycles, trikes, scooters and mopeds.
More on BikeNut Motorcycle Transport
Bring Back the ShowGirl
, appearing at Thornbury Theatre, presents a living fantasy of Showgirl style and Burlesque beauty all rolled into one fabulous show that features award winning Australian performers, stunning back‐up dancers, big props and bold costumed glamour.
When:
Friday May 11 - Bookings Advised
Major Events
Mulgrave Fun Day
, held at Wellington Reserve, offers a great day of entertainment for families with guests such as celebrity gardener Vasili, Paul Jamieson and Bongo the Cheeky Monkey, The Mudcakes, a recycled arts workshop, display stalls and much more.
When:
Saturday April 21 - 11am to 3pm
Amazing Stories: Innovation & Invention
, the theme of this year's National Trust Heritage Festival, offers a vibrant and diverse celebration of Victoria's rich history, be it natural, cultural or indigenous. With special events held throughout Victoria, the program features over 160 events.
When:
April 21 to May 20
Melbourne International Comedy Festival
[last week] presents some of the best and newest entertainers drawn from Australia and overseas. With shows for people of all ages held at various venues in Melbourne, the festival offers comedy, circus, burlesque theatre and more.
When:
March 28 to April 22
Music & Arts Festivals
PAVE Festival
, held each year in the township of Emerald in the scenic Dandenong Ranges, offers a great program that celebrates music and arts with free and low priced events for people of all ages with concerts, art exhibitions, live theatre, a battle of the bands and much more.
When:
Until Sunday April 22
Also See:
Emerald FunFest - Sunday April 22
Apollo Bay Music Festival
, one of the most celebrated music events in Victoria, features a diverse mix of music with guests that include The Bearded Gypsy Band, Grey Ghost, The Melbourne Ska Orchestra and others in a program that also features markets, workshops and more.
When:
Friday to Sunday, April 20 to 22
Supafest
returns to Melbourne Showgrounds, delivering music by some of the most exciting and leading performers in the Urban Music world today. The star-packed line-up features performers that include Chris Brown, Missy Elliot, P. Diddy, Kelly Rowland, Lupe Fiasco and Rick Ross.
When:
Saturday April 21
St Kilda Busking Festival
celebrates and showcases colourful entertainment from Melbourne's best hidden artists. With fun performances held on Sundays from 1pm to 4pm, the free entertainment offers a colourful, bizarre and often hilarious afternoon for the whole family.
Fitzroy Street:
Sunday April 22
St Kilda Sea Baths:
Sundays April 29 & May 6
St Kilda Village:
Sundays May 13 & May 20
Film Festivals
Bendigo Queer Film Festival
showcases quality Australian and International short and feature length films, celebrating the male and female gay community. With a range of special screenings, the festival also includes a queercentric art exhibition at La Trobe Visual arts Centre.
When:
Friday to Sunday, April 20 to 22
Audi Festival of German Films
presents an eclectic mix of German films screening at Melbourne's Kino Cinemas and Palace Cinema Como in South Yarra. This year's festival features an exciting program that includes guests, Leander Hau▀mann, Hendrik Handloegten and Alice Gruia.
When:
April 19 to 30
Art Exhibitions
Viewpoints
, held at Steps Gallery in Carlton, brings together the works of four award-winning Melbourne artists. Featuring works by Carolyn Roberts, Jill Symes, Jennifer Fletcher and Chris Rowe, the artists use different methods and themes to express their thoughts on contemporary life.
When:
April 20 to 29
Men Undressed
, showing at the Centre for Contemporary Photography in Fitzroy, is an exhibition of works by Mark Beehre. An exploration of the naked portrait, the exhibition features men of various ages and from different walks of life, allowing themselves to be seen for who they are.
When:
Until May 27 - Wednesdays to Sundays
In search of the picturesque
, held exclusively at Geelong Gallery, brings together paintings, decorative arts and works on paper from collections around Australia to explore the subject of the picturesque ruin through works by Claude Lorrain, Salvator Rosa, Bernardo Bellotto and others.
When:
April 21 to June 24
Fire
, presented by Photonet Gallery & Fine Art Printing in Fairfield, is a visually exciting group show and part of the Four Elements series. Featuring works from established and emerging photographic artists from throughout Victoria, the exhibition is also held to raise funds for the CFA.
When:
Until May 5
Bellowing Echoes
, presented by Gertrude Contemporary in Fitzroy, explores the stories left behind, the truths untold, and exposes our immortal need for connection to place and community by having leading artists draw upon a local 1838 narrative of immersive installation.
When:
April 19 to May 27 - Tuesdays to Saturdays
Only From The Heart Can You Touch The Sky
, held at Melbourne's RMIT Gallery, is an exhibition of contemporary works that focus on the fusion of art and poetry, drawing its title from a from a poem by Jalal al-Din Rumi, the celebrated 13th-century Persian Muslim poet and Sufi Mystic.
When:
April 12 to June 9
It's Never Too Late to Mend
, held at Incinerator Gallery in Moonee Ponds, is an exhibition of works by Rayna Fahey. Best known for reclaiming ugly industrial settings and giving them new life through conscious craft love, her works have been exhibited both here and abroad.
When:
April 13 to May 13
Documentary Screening:
Thursday April 19 - 7.30pm
Pure Genius Exhibition
, held at Brunswick Street Gallery in Fitzroy, showcases the finest work by entrants into Genius Printing's annual art competition, held to promote emerging Australian photographers and digital artists. All images featured will be available for sale.
When:
April 13 to 26
Hybrid Geology
, showing at Melbourne's Pieces of Eight Gallery, is a new exhibition of Kate Rohde's resin jewellery. The creative installation, reminiscent of a psychedelic crystal cave, is inspired by her interest in merging elements of natural history across zoology, botany and geology.
When:
April 11 to May 19
Fire Sticks, Red Wings
, showing at the Barn Gallery of Montsalvat in Eltham, is an exhibition of works by Heather Umbagai. A highly-respected Elder and artist from the Kimberley region, her contemporary abstract paintings are inspired by Aboriginal stories and culture.
When:
Until June 10
Graeme Base's The Jewel Fish of Karnak
will be the subject of an exhibition at MARS Gallery in Port Melbourne. The exhibition includes 30 never-before-seen illustrations, inspired by the ancient Egyptian world, from the upcoming book by the highly acclaimed author and artist.
When:
April 4 to May 5 - Closed Mondays
Wings Fins & Imaginings
, showing at Stonehouse Gallery in Warrandyte, is an exhibition by ceramic artists Jan O'Neill and Anna Sewards and painter Sue Trevillian. The group show presents light hearted, imaginative depictions of creatures, mythical monsters and flying fantasies.
When:
April 3 to 30
insiders
, presented by Karen Woodbury Gallery in Richmond, is an exhibition of recent paintings by Melbourne born artist, Lara Merrett. With works represented in numerous collections throughout Australia, her colourful abstracts resonate with an almost organic life of their own.
When:
April 4 to 28 - Wednesdays to Saturdays
View More Exhibitions
Expos, Launches, Open Days & Lectures
Malvern Doll Show
showcases dolls from every decade of the 20th Century to the present. Held at Malvern Town Hall, there are also stalls with vintage, modern and reproduction dolls and bears, clothing and accessories, fabric, lace, bear and doll-making magazines and supplies.
When:
Saturday & Sunday, April 21 & 22
New Age Healing & Psychic Expo
, next appearing with an event held at Taylor's Lakes, showcases jewellery, incense, salt lamps, crystals and more. Visitors to the expo can also have a personal psychic reading with experienced mediums, clairvoyants and tarot readers.
When:
Sunday April 22 - 10am to 5pm
Pet Shows
Metro Rabbit Fanciers Show
, held in the community hall of Essendon West, caters to those interested in show rabbits or even those looking for a new pet. Free to attend, there are experienced breeders and exhibitors on hand along with products for sale and a pet show on the day.
When:
Saturday April 21 - 11am to 3pm
Car Shows
4WD Muster
, held at Lardner Park in Warragul, is a family-friendly event for the broad 4WD community. Raising funds for Variety and creating a World Record parade of 4WD Vehicles, the weekend event has camping available along with food, entertainment, exhibits and more.
When:
Friday to Sunday, April 20 to 22
More Expos & Launches
|
More Open Days
|
More Tours
Performances & Theatre
Boy Girl Wall
, presented by Melbourne Theatre Company at the Arts Centre, is a quirky and fast-paced one-man show that sees Helpmann Award nominee Lucas Stibbard transform between boy, girl, wall and countless other characters to create a charming and whimsical world.
When:
Until May 4 - Various Dates
Bat Boy the Musical
, performed by PEP Productions, is a musical comedy/horror show about a half boy/half bat who is discovered in a cave near Hope Falls, West Virginia. Based on a story in The Weekly World News, it's held at Maroondah Secondary College Theatre in Croydon.
When:
April 20 to 28 - Wednesdays to Saturdays
Jekyll and Hyde
, presented by Parade College and Santa Maria College, is the musical version of Robert Louis Stevenson's classic novel about a doctor who conducts an experiment on himself that brings out his dark, murderous side. It's held Bundoora's Rivergum Theatre.
When:
April 20, 21, 26, 27 & 28
Syncopation
, presented by the Follies Company and Critical Stages, is a musical set in the exciting, electric rush of New York City in 1912. Held at The Clocktower Centre in Moonee Ponds, the charming play follows the relationship between two unlikely dance partners.
When:
Friday & Saturday, April 20 & 21
Australia Day
, held at Melbourne's Arts Centre, is a witty look into town politics as it follows the Coriole Shire Australia Day Committee, a group dedicated to making the nation's birthday run as smoothly as humanly possible. Starring Geoff Morrell, it's directed by Richard Cottrell.
When:
April 21 to May 26 - Various Dates
Binge Thinking
, performed by Xavier Toby at The Irish Times in Melbourne, is more than simply a stand-up show. Set at a dinner party, where three self-obsessed middle class couples are represented by props, his performance is an inventive hybrid of comedy and theatre.
When:
April 5 to 21 - No Show Wednesdays
The Histrionic
, playing at Southbank's Malthouse Theatre, proves that Hell hath no fury like an actor ignored as the production follows Bruscon, a national treasure and the finest living actor to grace the stage... until he finds himself in a tiny hamlet more notable for its pigs.
When:
April 2 to May 5 - Various Dates
Faulty Towers, The Dining Experience
, the very popular interactive comedy show, will appear at The Aegean in Fitzroy. With a 3-course dinner, the evening captures the chaotic mayhem of a restaurant run by Basil Faulty, his wife Sybil and misguided waiter Manuel.
When:
March 28 to April 22 - Tuesdays to Sundays
Red
, presented by Melbourne Theatre Company and with performances held at the Arts Centre, combines the talents of Colin Friels with with director Alkinos Tsilimidos for this multi-award-winning play that offers a fascinating portrait of the abstract expressionist painter, Mark Rothko.
When:
Until May 5 - Various Dates
Sunday Shorts
, held at Club Voltaire in North Melbourne, is a variety nights that's sure to have something to please everyone's tastes. Offering a taste a taste of the best and freshest of Melbourne's theatre scene, the nights feature short plays, short films, comedy and more.
When:
Sundays until April 29
Classical, Choral & Recitals
Trouble in Tahiti & The Red Apple
, performed by Lyric Opera of Melbourne at Chapel Off Chapel in Prahran, brings together two quirky operas to showcase some of Melbourne's most talented up-and-coming performers in a production that looks at desire and love in a modern metropolis.
When:
April 19 to 29
Gospel in the Valley
, held at the picturesque Chapel at Coldstream's Stones of the Yarra Valley, is a special concert presented by Melbourne Singers of Gospel. A secular group that entertains often, they'll be performing a program of foot-tapping, soul-stirring gospel renditions.
When:
Sunday April 22 - 11:30am
Dvorak's Requiem Op 89
, Dvorak's rarely performed work, will be presented by Camberwell Chorale, a community choir established in 1944. Appearing at Kew's Xavier College and conducted by Douglas Heywood OA, they'll be joined by Camerata Orchestra and Box Hill Chorale.
When:
Sunday April 22 - 2:30pm
Burlesque, Cabaret & Dance
Afro-Peruvian Night
, held at Northcote United Church, is an evening full of music and dance that celebrates Afro-Peruvian folklore with performances by Ritmo Y Color Dance Group and Cruz de Motupe Dance Group. Other guests include Kunataki performing drum beats and DJ Luis Alberto.
When:
Saturday April 21 - 5pm to 11:30pm
Collide
, held at St Kilda's Theatre Works, is a double bill that presents a jam-packed evening of dance that fuses the styles of Contemporary, Hip Hop and Breakdance. The energetic new dance performances are presented by Paul Malek and Collaboration The Project.
When:
April 12 to 21 - Except Mondays
The Plague Dances
, presented by Four Larks, is a dance performance of death with a contagious undercurrent as dancing mania leaves a mysterious trail through history with entire communities infected with an urge to dance until they drop. It's held at Southbank's Malthouse Theatre.
When:
April 14 to May 6 - Various Dates
Amazons: Cocktail Hour at the LuWow
, Fitzroy's newest sensational venue, presents romping jungle hijinx, intrepid exploration and abandonment to mystic ritual as a troupe of wild Amazon teasers celebrate their latest victory in a show of bewitching comedy cabaret and burlesque.
When:
Until April 22 - Thursdays to Sundays
Kelfi and Fikel
, performing at The Butterfly Club in South Melbourne, are a quirky new musical comedy duo who sometimes go by the names of Fiona Della Ca and Kellie Higgins when they're not presenting original songs and sketches that are irreverent, crude and unapologetic.
When:
Until April 21 - Thursdays to Saturdays
View More Performances & Concerts
Entertainment & Nightlife
Beccy Cole
, a performer who's remained at the forefront of the country music scene for almost twenty years, will be appearing at the Commercial Hotel in South Morang. Revealing the exceptional songwriter that she is, she'll be performing as part of her Songs and Pictures Tour.
When:
Thursday April 19 - 8pm
Leigh Sloggett
, admired for his distinctive husk tinged vocals and compelling musicianship, will perform at the Berwick and District Folk Club at the Old Cheese Factory. With songs that are rich in story-telling, he'll be supported by Edward Nass with his own personal tales told in song.
When:
Friday April 20 - 7:30pm
Phoebe Lindner Trio
, formed to realise Lindner's original arrangements of jazz standards and compositions, sees the violinist and vocalist joined by guitarist Christian Meyer and Ben Christensen on double bass. They'll perform their fresh styles of jazz at Northcote's Wesley Anne.
When:
Sunday April 22 - 8pm to 10:30pm
The Simon Wright Band
, performers that never fail to excite when playing to small venues or large crowds on the music festival circuit, will be playing at Veludo Bar in St Kilda with an extended residency that will find the band playing two sets of great roots party tunes every week.
When:
Until June - Sundays, 7pm
View More Live Gigs
Spoken (Angry) Word
Henry Rollins
, the renowned spoken word artist, musician, actor and writer, will be appearing at St Kilda's National Theatre with extended shows announced for The Long March tour, sharing stories from the road less travelled and his penetrating observations of the world at large.
When:
Wednesday to Saturday, April 18 to 21
Comedy & Magic
Life is Wunderbar
, held at Melbourne's Bull and Bear Tavern, is the debut show of CJ Delling. German-born but now also 8.4% Australian having lived here seven years, her show explores the lighter side of life through a punctual and mathematically challenged rollercoaster ride.
When:
Until Sunday April 22
Nonsensory Overload
, held at St Kilda's Palais Theatre, brings to Australia Ross Noble's new show. Following last year's successful UK tour, Noble returns to spin forth the hilarious, absurd nonsense that's made him one of the best live comics working internationally today.
When:
Until Sunday April 22
Bizarre Gazzard
, a fully qualified Clinical Hypnotherapist, will be appearing at Dingley International Hotel must see show where the only people having a better time than the audience are the volunteers themselves as Gazzard combines music, costumes, comedy and props.
When:
Friday April 20 - Doors Open 8pm
What my Mum Taught Me
, presented by Angus Brown at The Felix Bar in St Kilda, brings a unique, bizarre and very heartfelt view to his life in what's a tribute to his mother and all that she taught him with life lessons ranging from riding a bike to how to medicate a cat and get tattooed.
When:
Until April 22 - Various Dates
Busting Out!
is a laugh out loud musical comedy that keeps abreast of the times. Appearing throughout Victoria and Melbourne, the show celebrates lubbily-jubbily ladies as they unleash their playful puppies and walk abreast down mammary lane with uplifting songs and sketches.
When:
Until May 16 - Various Dates & Venues
View More Comedy & Magic
Cinema
Stories Retold
, screening at ACMI Cinema along with the iconic Australian film, Gallipoli, is a short, eight minute film honouring the stories of our local heroes at the Eltham Retirement Village. Produced by Melbourne Citymission, proceeds will help fund Melbourne's oldest charity.
When:
Thursday April 19 - 7:30pm
Romeo and Juliet
, presented by Palace Opera & Ballet, brings to the big screen The Royal Ballet's most loved and signature production since Kenneth MacMillan's first full-evening ballet premiered in 1965. It's screenings at Palace Cinemas in Balwyn, Brighton and South Yarra.
When:
Wednesday April 18
10 Terrorists!
is a politically incorrect (or is it 'correct') subversive comedy that examines our fascination with reality television, mixing it with our hyper vigilant terrorist culture. Screening at Melbourne's Greater Union Cinema, it's held as part of Melbourne International Comedy Festival.
When:
Friday April 20
Art Day South
, held at ACMI Cinema, showcases a collection of short films by artists with a disability drawn from the Art Day South collective. The collection covers a diverse range of media, from hand drawn animation to digital works using custom software and motion tracking technology.
When:
Until May 27
The Shadow Electric
, Melbourne's first large scale independent open-air cinema, is held within the beautiful grounds of the Abbotsford Convent. Along with screenings of quality films, the cinema also has a licensed bar with food, live music entertainment and a shorts film program.
When:
Until April 29 - Thursdays to Sundays
View More Cinema
Melbourne For Kids
Hi-5 Holiday
, appearing at various venues, brings to the stage the popular children's entertainers as they go on their special holiday with loads of singing, dancing and excitement. The brand new show features all your favourite songs plus some new ones to enjoy as well.
When:
Friday & Saturday, April 20 & 21
Mad Hatter's Tea Party
, held in Frankston, invites children to dress up and venture into a wonderland where they can enjoy the tea cup ride, craft activities, giant chess, croquet, roving characters and more. Tickets entitle each child to a drink, snack and a photo with a character.
When:
Sunday April 22
Best of the Independent Games Festival
, presented at ACMI Cinema in Federation Square, gives kids the chance to play brilliant new games by indie designers for free with a showcase of favourites from the Independent Games Festival, dubbed the 'Sundance of the game world'.
When:
Until July 8
Diamond Valley Railway
, located in the parkland of Eltham close to Diamond Creek, is a fun ride-on miniature railway with plenty to see during the scenic ride. Just like a real railway system, the children's ride features railway stock, bridges, shunting yards and even tunnels.
When:
Sundays - 11am to 5pm
Circus
Eroni's Circus
, appearing in Narre Warren South with shows held at Casey Central, are a new Australian circus. Owned and operated by the 5th and 6th generations of the Maynard circus dynasty, they pride themselves as a glamorous, professional and entertaining circus experience.
Narre Warren South:
Until April 29 - Various Dates & Times
Silvers Grand Magic Circus
will be appearing with performances held in Frankston. Established in 1976, the circus offers a great show for people of all ages with performers including everything from jugglers and clowns to acrobats, international performers and more.
Frankston:
Until April 22 - Various Dates & Times
Markets, Fetes and Fairs
Playing Card Collectors Fair
offers unique displays of rare and novel cards for both serious collectors and the curious. Presented by the Australian Playing Card Collectors' Society, which was first formed in 1979, the fair is held at Saint Mary's Church Hall, located in Caulfield.
When:
Saturday April 21 - 11:30am to 4:30pm
All Saints Church Fete
, held in Clayton, has plenty of bargains with books, clothes, jewellery and more. Along with food stalls offering produce, baked cakes, jams and more, you can also enjoy a devonshire tea and lunch with BBQ and Indian and Sri Lankan dishes available.
When:
Saturday April 21 - 9am to 3pm
Yandell Kindergarten Native Plant Sale & Fair
has hundreds of native plants that are perfect for attracting birds, screening, low maintenance gardens and other great uses. With stalls also offering crafts and other goods, there'll also be tasty food and children's entertainment.
When:
Saturday April 21 - 9am to 4pm
Melbourne Market Guide
View MARKETS calendar
to make the most of the rare sunny days (it's a coin toss, isn't it!) and head to one of Melbourne's many excellent markets for a bargain!

A growing number of food, produce and even wine markets are springing up around the suburbs.
Fetes Fairs & Shows
Art & Craft Markets
Food & Produce Markets
Swap Meets
Garage Sales
Wining & Dining
Murder On The Puffing Billy Express
presents a unique and intriguing night of murder, mystery and suspense aboard Puffing Billy's evening dinner train special. With guests invited to come dressed as their favourite Agatha Christie character, prizes are also offered to the best dressed.
When:
Until November 22 - Various Dates
bookarestaurant.com
bookarestaurant.com
is the easiest way to book a restaurant online. With the choice to search by cuisine and location, you can find great dining offers with some of Melbourne's finest restaurants. Bookings are free and can be made online at any time of the day.
Book a Restaurant Today
Sporting Events
IASbet
, Australia's premier online betting agency, offers better odds for Horse Racing and Sports Betting both here and overseas. An easy way to take a punt on any of the many races over the long weekend, you can even receive $100 in FREE bets when you join IASbet online.
Join IASbet for $100 in FREE Bets - Learn More
Australian Rules Football
AFL Premiership | Round 4
St Kilda V Freemantle
Friday April 20, 7:50pm - Marvel Stadium
Carlton V Essendon
Saturday April 21, 1:45pm - MCG
Collingwood V Port Adelaide
Saturday April 21, 2:10pm - Marvel Stadium
Geelong V Richmond
Sunday April 22, 1:10pm - Simonds Stadium
Melbourne V Western Bulldogs
Sunday April 22, 4:40pm - MCG
Netball
ANZ Championships | Round 4
Melbourne Vixens v Waikato/BOP Magic
Sunday April 22 - 12:10pm
Hisense Arena, Melbourne
Golf
Golf Australia
, the national sporting organisation overseeing golf in Australia, presents many events through the year, ranging from grassroots to elite levels.
National Senior Masters
Until April 19 - National Golf Club, Mornington Peninsula
Athletics
Australian Pole Fitness Championship
, held at Thornbury Theatre, is the very first competitive event of its kind. With a focus is on the sport of pole fitness, competitors will show displays of great strength, grace and agility, revealing what it takes to be an amazing pole athlete.
When:
Sunday April 22 - Doors Open 6:30pm
Horse Racing
Country Racing Victoria
represents racing clubs in outer metropolitan areas and small clubs in rural areas with race programs that include special days with kids' entertainment.
Race Dates:
Thursday to Monday, April 19 to 23
Friday Night Racing at Cranbourne Turf Club
brings to its tracks the first ever series of country thoroughbred racing held under lights in Victoria, offering an exciting atmosphere of great racing action along with live sports being broadcast in the Trackside Sports Bar.
When:
Friday April 20 - Gates Open 4pm
Sportingbet Park Race Days
Midweek Meeting (Hillside)
Wednesday April 18 - Gates Open 11am
Sportingbet Park, Sandown
Yarra Valley Racing
, located at Yarra Glen, offers the finest in exciting racing entertainment along with great venues with regional food and wine.
Harness Racing Dates:
Friday April 20
Community Sports & Fitness Events
Melbourne Dodgeball League
, operating out of Bundoora's Indoor Sports, have an increasing number of teams joining up each new season to play this rapidly growing sport. With new teams invited to join the competition, anyone over 18 may register as a team or as an individual.
When:
Thursdays - 7:15pm to 11pm
Albert parkrun
is a FREE weekly 5km event for runners of all standards, which takes place every week in Albert Park, offers an opportunity for people of all backgrounds and ages to come together on a regular basis to enjoy this beautiful park and get physically active into the bargain.
When:
Saturdays, 8am - FREE but Registration Required
View More Sports Events
Let Melbourne Know...
Advertise Your School Fete, Fair or Carnival FREE!
Everyone wants to support their local school by going to their annual fundraiser. Last year we promoted a whopping 1,200 school events. So, make sure you let your school organizers know they can list their fete, fair or carnival for
FREE @ OnlyMelbourne!
Add Your Event for FREE Today!!
Trivia & Humour
Shaggy Dog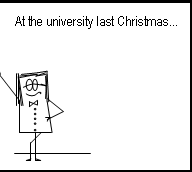 Shaggy Dog by Deej
-
Click Here to find what happens!
It's More Than Just Cricket...
Melbourne holds the world record for the highest attendance at a cricket match.
In February 1961, a staggering 90,800 people turned out to watch the 2nd day of the 5th test between Australia and the West Indies.
Read more about Victorian Cricket
|
Read Melbourne Trivia...
WHAT'S ON CALENDAR
OnlyMelbourne's Calendar
allows you to select any day of the year to view everything (everything!!!) on that day in an easy to read, printable display.
-:- View
What's On Calendar
-:- View
Markets Only Calendar
WHAT'S ON RSS FEEDS
We have a range of
RSS Feeds
.
NEWSLETTER
What's On this Week
is an email overview and reminder of the (too many to mention) events happening this week in Melbourne.
Get your copy
of What's On this Week!
FREE ADVERTISING
Advertising
your EVENT at OnlyMelbourne is not only easy, it's
FREE!!
-
Apply Online..
for inclusion in the What's On calendar and newsletter!
❊ Web Links ❊
→
Newsletter | #276 | What's On this Week
→
Subscribe to OnlyMelbourne - Get your copy of What's On this Week!
→
List Your Business or Event - It's FREE!
→
Events Calendar - Find out What's On any day of the week!
→
Mobile OnlyMelbourne
→
Melbourne for Children | Kids
→
Newsletter | #275 | What's On this Week [Last Week]
→
Disclaimer
: Check with the venue before making plans
...
Trending HOT

Drive-In Movie Club
Drive-In Immersive Cinema Nights Are Coming to Melbourne Put together by our friends at Hot Tub Cinema, a string of family-friendly, social distancing-safe, drive-in ..

Things to see, hear & do this weekend
Make the most of your weekend in Melbourne with these fabulous events. No city does it better than Melbourne, so get out and discover the very best shows, festivals, ..
---
Update Page