Newsletter | #275 | What's On this Week
Welcome to this week's Melbourne events, exhibitions, sports and community guide for Tuesday to Monday, April 10 to 16, 2012.
This week... there's a free shindig to be had in Thornbury with the Koorie Pride Youth Festival joining the many attractions on offer for what's the tail-end of School Holidays. Also free to attend, for those whose wallets are feeling the strain of hungry house-urchins (don't get me started on that one!) there's the La Plaza de Mercado at Queen Victoria Market with a tasty celebration of fine Latin fare.
Aside from that, there's little else this week. There's a notable lull on the festival front as that chuckling behemoth, the Melbourne International Comedy Festival, continues to hold Melbourne in its thrall.
As with other years at this time, and indeed during the quiet that follows New Years and Christmas, the sheepish dancers have stepped forth to take to the stage, making it a fine week for those fond of a good toe-tapping.
It's a delicate ecosystem that's reminiscent of the birds that safely pick at parasites from the gaping maws of hippos. No offense intended to dancers, comedians, hippos and birds... or parasites, for that matter.
Some of my best friends have been parasites. Note the past tense.
OnlyMelbourne Welcomes
PreLoved Maternity Boutique
understands that being pregnant doesn't mean you can't still look fashionable. With a great range of maternity clothes and larger sized items, the PreLoved Maternity Boutique stocks great brands with a brand new collection of autumn and winter clothing.
..and based right here in Melbourne!
PreLoved Maternity Boutique
New Maternity Boutique
School Holiday Guides
Check out our
School Holiday Guide
for the latest on what to do with the kids during Easter Holidays. The holiday guide offers a great range of activities for the young and young at heart, with events, tours, workshops, concerts and holiday programs.. all in marvellous Melbourne!
School Holiday Guide - March 31 to April 15
LEGO Education Centre
, located in Docklands, is a School Holiday Program that gives children the opportunity to enjoy hand's on fun with activities that include LEGO movie making and the opportunity to design and build their own remote controlled DUPLO Tech Machines.
When:
Until Friday April 13
Dora the Explorer's Ballet Adventure
, a live performance held at Eastland in Ringwood, invites children to join the musical fun as Dora the Explorer live presents a fantastic show that will entertain the children during School Holidays with exciting meet and greet sessions held also.
When:
Until Saturday April 14
Major Events
Koorie Pride Youth Festival
, held in Thornbury's Ray Bramham Gardens, offers a great day of entertainment with Live Graffiti Demonstrations, Sumo Wrestling Suits, Silent Disco, Koorie Night Market Stalls, traditional food and even roving raffle ladies with the chance to win iPods.
When:
Sunday April 15 - Starts 2pm
Melbourne International Comedy Festival
returns to present some of the best and newest entertainers drawn from Australia and overseas. With shows for people of all ages held at various venues in Melbourne, the festival offers comedy, circus, burlesque theatre and more.
When:
March 28 to April 22
Food & Wine Festivals
La Plaza de Mercado
, held at Queen Victoria Market, is a unique Latin American "Market within a Market"presented by CELAS. The vibrant free event celebrates Spain and Latin America's passion for food and also showcases lively dance, music, decorative arts and more.
When:
Sunday April 15 - 10am to 4pm
Art Exhibitions
Only From The Heart Can You Touch The Sky
, held at Melbourne's RMIT Gallery, is an exhibition of contemporary works that focus on the fusion of art and poetry, drawing its title from a from a poem by Jalal al-Din Rumi, the celebrated 13th-century Persian Muslim poet and Sufi Mystic.
When:
April 12 to June 9
Opening Night:
Wednesday April 11 - 6pm to 8pm
It's Never Too Late to Mend
, held at Incinerator Gallery in Moonee Ponds, is an exhibition of works by Rayna Fahey. Best known for reclaiming ugly industrial settings and giving them new life through conscious craft love, her works have been exhibited both here and abroad.
When:
April 13 to May 13
Opening Night:
Friday April 13 - 6pm to 8:30pm
Documentary Screening:
Thursday April 19 - 7.30pm
Pure Genius Exhibition
, held at Brunswick Street Gallery in Fitzroy, showcases the finest work by entrants into Genius Printing's annual art competition, held to promote emerging Australian photographers and digital artists. All images featured will be available for sale.
When:
April 13 to 26
Opening Night:
Friday April 13 - 6pm
Home to Home - Stories of Building Better Lives
is a free exhibition highlighting that today many hundreds of young people find themselves being cared for in nursing homes surrounded by people in their 80s. Held at Federation Square, the exhibition allows you to hear their stories.
When:
Tuesday to Friday, April 10 to 13
Hybrid Geology
, showing at Melbourne's Pieces of Eight Gallery, is a new exhibition of Kate Rohde's resin jewellery. The creative installation, reminiscent of a psychedelic crystal cave, is inspired by her interest in merging elements of natural history across zoology, botany and geology.
When:
April 11 to May 19
Without a Trace
, held at Melbourne's fortyfivedownstairs, is an exhibition by photographer Peter Garnick, whose latest works capture imagery of workers and machinery during the last two days of the 50-year old Western Districts Grampian's Wool Scour before it was decommissioned in 2009.
When:
Until April 21 - Tuesdays to Saturdays
Fire Sticks, Red Wings
, showing at the Barn Gallery of Montsalvat in Eltham, is an exhibition of works by Heather Umbagai. A highly-respected Elder and artist from the Kimberley region, her contemporary abstract paintings are inspired by Aboriginal stories and culture.
When:
Until June 10
Graeme Base's The Jewel Fish of Karnak
will be the subject of an exhibition at MARS Gallery in Port Melbourne. The exhibition includes 30 never-before-seen illustrations, inspired by the ancient Egyptian world, from the upcoming book by the highly acclaimed author and artist.
When:
April 4 to May 5 - Closed Mondays
Sifting Time...
brings together important contemporary artists from China and Australia with this special exhibition held at Melbourne's Chinese Museum. Through painting, photography and installation each practitioner plays with ideas of cultural transformation and tradition.
When:
Until May 20
Curator's Floor Talk:
Wednesday April 11 - 1pm
Land Like Mine
is a series of recent paintings by Nicholas Harder, an artist who in 2009 spent time exploring the landscapes of Kakadu in the Northern Territory. His works, showing at Melbourne's fortyfivedownstairs, capture the kaleidoscopic essence of Australia's landscape.
When:
April 3 to 21 - Tuesdays to Saturdays
Wings Fins & Imaginings
, showing at Stonehouse Gallery in Warrandyte, is an exhibition by ceramic artists Jan O'Neill and Anna Sewards and painter Sue Trevillian. The group show presents light hearted, imaginative depictions of creatures, mythical monsters and flying fantasies.
When:
April 3 to 30
insiders
, presented by Karen Woodbury Gallery in Richmond, is an exhibition of recent paintings by Melbourne born artist, Lara Merrett. With works represented in numerous collections throughout Australia, her colourful abstracts resonate with an almost organic life of their own.
When:
April 4 to 28 - Wednesdays to Saturdays
Autumn Art & Military Heritage Exhibition
, presented at the Old Post Office Gallery in Seymour, features works by artists that include John Orlando Birt, Meg Heres, Kate Ferguson, Ilma Duncan, Agnes Szetey and many others also exhibiting works depicting various wildlife.
When:
April 1 to May 13 - Wednesdays to Sundays
By the sea and other works
, held at the at the Firestation Print Studio in Armadale, is a solo exhibition by Rachael Ness, a visual arts student from the CAE. Inspired by sights found within the Western Port environment, her prints, paintings and drawings capture sealife and other forms.
When:
March 28 to April 15 - Wednesdays to Saturdays
Notorious: Duffy's Celebrity Portraits
, showing at Monash Gallery of Art in Wheelers Hill, draws on work from the Duffy Archive in Britain to showcase a selection of portraits by Brian Duffy, an iconic photographer who helped to define the visual style of Britain in the '60s and '70s.
When:
March 30 to May 13
The Colin and Elizabeth Laverty Collection
, showing at Geelong Gallery, features a selection of Indigenous and non-Indigenous works of art. Showcasing the best of their contemporary holdings, it includes works by Paddy Bedford, Rosalie Gascoigne, Louise Hearman and others.
When:
Until April 15
Top Designs
, held at Melbourne Museum, showcases work by Victoria's final year secondary school students. With artworks that span many styles such as furniture, clothing, short films and photography, the exhibition offers a glimpse of some of tomorrow's brightest talents.
When:
March 24 to July 15
NEW12
, the prestigious annual commissions exhibition of the Australian Centre for Contemporary Art in Southbank, features bold, brave new art from the art stars of tomorrow with a showcase of unique works from some of Australia's most interesting rising artists.
When:
Until May 20
View More Exhibitions
Expos, Launches, Open Days & Lectures
Australasian Quilt Convention
, the largest event of its kind, showcases quilts of the highest standard from Australia and around the world. Held at the Royal Exhibition Building in Carlton, the annual event features informative seminars and specially compiled quilt collections.
When:
Thursday to Sunday, April 12 to 15
Car Shows
Nathalia Show & Shine
, presented by the Nathalia Rotary Club, takes place at the Nathalia Recreation Reserve. With trophies awarded on the day for showcased cars, the event caters to families along with car enthusiasts with activities for children, displays and more held that day.
When:
Sunday April 15 - 8am to 4pm
More Expos & Launches
|
More Open Days
|
More Tours
Performances & Theatre
Pop Culture's Opus 2
, performed at The Parlour in Preston, is an opus of short plays that premiers Alex Broun's 'George Clooney and Brad Pitt Get Laid' and 'Australia is a Tree Growing in a Garden in Chennai', along with original works by Jeremy Guzman and Christopher Weinberg.
When:
Thursday to Sunday, April 12 to 15
Binge Thinking
, performed by Xavier Toby at The Irish Times in Melbourne, is more than simply a stand-up show. Set at a dinner party, where three self-obsessed middle class couples are represented by props, his performance is an inventive hybrid of comedy and theatre.
When:
April 5 to 21 - No Show Wednesdays
The Histrionic
, playing at Southbank's Malthouse Theatre, proves that Hell hath no fury like an actor ignored as the production follows Bruscon, a national treasure and the finest living actor to grace the stage... until he finds himself in a tiny hamlet more notable for its pigs.
When:
April 2 to May 5 - Various Dates
Faulty Towers, The Dining Experience
, the very popular interactive comedy show, will appear at The Aegean in Fitzroy. With a 3-course dinner, the evening captures the chaotic mayhem of a restaurant run by Basil Faulty, his wife Sybil and misguided waiter Manuel.
When:
March 28 to April 22 - Tuesdays to Sundays
Red
, presented by Melbourne Theatre Company and with performances held at the Arts Centre, combines the talents of Colin Friels with with director Alkinos Tsilimidos for this multi-award-winning play that offers a fascinating portrait of the abstract expressionist painter, Mark Rothko.
When:
Until May 5 - Various Dates
Beyond the Neck
, performed by Red Stitch Theatre in St Kilda, is set in the aftermath of the 1996 Port Arthur massacre. Weaving real life accounts some ten years after the event, the theatrical monument speaks more about how we come to terms with life-changing experiences.
When:
Until April 14 - Wednesdays to Sundays
Sunday Shorts
, held at Club Voltaire in North Melbourne, is a variety nights that's sure to have something to please everyone's tastes. Offering a taste a taste of the best and freshest of Melbourne's theatre scene, the nights feature short plays, short films, comedy and more.
When:
Sundays until April 29
Classical, Choral & Recitals
Joe Chindamo and Zoe Black
, performing at Montsalvat in Eltham, brings an exciting new collaboration between two celebrated artists from different worlds in a performance that will be tempestuous, passionate and romantic, drawing on a repertoire of eclectic and unlikely sources.
When:
Sunday April 15 - 4pm
Burlesque, Cabaret & Dance
Shen Yun Performing Arts
, an acclaimed theatre troupe with Chinese dance, drumming and exquisite costumes inspired by Chinese traditions and culture before communist rule, will appear at Melbourne's Regent Theatre with one of their gloriously colourful and exhilarating shows.
When:
Wednesday to Sunday, April 11 to 15
Collide
, held at St Kilda's Theatre Works, is a double bill that presents a jam-packed evening of dance that fuses the styles of Contemporary, Hip Hop and Breakdance. The energetic new dance performances are presented by Paul Malek and Collaboration The Project.
When:
April 12 to 21 - Except Mondays
Night of the Awalim
, presented by Bellydance Kizmet, is a glittering show of stars in Oriental Bellydance from near and far. Featuring Amera from Sydney, Shamira from Adelaide and Melbourne stars, Underbelly, Elena, Michelle, Kizmet dancers and more, it's held at Thornbury Theatre.
When:
Friday April 13 - 6:30pm
The Plague Dances
, presented by Four Larks, is a dance performance of death with a contagious undercurrent as dancing mania leaves a mysterious trail through history with entire communities infected with an urge to dance until they drop. It's held at Southbank's Malthouse Theatre.
When:
April 14 to May 6 - Various Dates
Celtic Illusion
, performed at The Palms at Crown, is the stunning dance performance created by and starring Anthony Street, former principal dancer in Michael Flatley's Lord of the Dance, and renowned Australian magician. The spectacular is a unique fusion of magic and Irish dance.
When:
Saturday April 14 - 8pm
Amazons: Cocktail Hour at the LuWow
, Fitzroy's newest sensational venue, presents romping jungle hijinx, intrepid exploration and abandonment to mystic ritual as a troupe of wild Amazon teasers celebrate their latest victory in a show of bewitching comedy cabaret and burlesque.
When:
Until April 22 - Thursdays to Sundays
Love & Other Psychological Disorders
, held at Downstairs At Alma's in Caulfield North, sees Dinesh Mathew return with his very own show. An audience favourite with 'Burlesque In The Burbs', his show follows a young love-struck man's pursuit of that elusive condition called love.
When:
Friday & Saturday, April 13 & 14
Kelfi and Fikel
, performing at The Butterfly Club in South Melbourne, are a quirky new musical comedy duo who sometimes go by the names of Fiona Della Ca and Kellie Higgins when they're not presenting original songs and sketches that are irreverent, crude and unapologetic.
When:
Until April 21 - Thursdays to Saturdays
View More Performances & Concerts
Entertainment & Nightlife
Seal
, the renowned British performer with a string of hits, will be performing at the Palais Theatre in St Kilda as part of his Soul2Tour. Held to promote his newest release, Seal pays loving homage to that vibrant time in his own musical life with Soul 2, his eighth studio album.
When:
Tuesday & Thursday, April 10 & 12
Daniel Jericho
, Melbourne based musician, songwriter, pianist and guitarist, will perform at Melbourne's City Library as part of the Acoustica concert series. Fusing jazz and funk into his piano meets guitar music, his catchy tunes have seen him compared to The Whitlams and Brad.
When:
Thursday April 12 - 6pm to 7pm
Sambalamento
combines the talents of Musica Intima veteran Ken Murray on guitar with Ken Schroder playing on Saxophone and Denis Close on percussion to present a tantalizing program of bossa nova, samba, choro and nuevo tango at Melbourne's fortyfivedownstairs.
When:
Thursday April 12 - 6:30pm
Anthony Hurry
, a performer who has worked with many artists such as the Seekers , Clannad and many more Australian and overseas well known bands, will be performing at Blues Plus in Sunbury, where he has also invited local musicians to drop in for a jam during the evening.
When:
Friday April 13 - 8:30pm
Jon Gomm
, one of the world's most gifted and inspirational guitar players, will be appearing at Thornbury Theatre. The UK singer-songwriter, known for his incredible, almost superhuman, virtuoso acoustic guitar style, is currently joined on tour by performer Andy Sorenson.
When:
Saturday April 14 - Doors Open 7:30pm
View More Live Gigs
Comedy & Magic
Million Dollar Tegan
, held at Melbourne's Spleen Bar, is a comic performance from Tegan Higginbotham - also known as "Million Dollar Tegan"- as she recounts the true story of her bravely adventurous, and at times ruefully painful, foray into the world of women's boxing.
When:
Until April 14 - Wednesdays to Sundays
What my Mum Taught Me
, presented by Angus Brown at The Felix Bar in St Kilda, brings a unique, bizarre and very heartfelt view to his life in what's a tribute to his mother and all that she taught him with life lessons ranging from riding a bike to how to medicate a cat and get tattooed.
When:
Until April 22 - Various Dates
Busting Out!
is a laugh out loud musical comedy that keeps abreast of the times. Appearing throughout Victoria and Melbourne, the show celebrates lubbily-jubbily ladies as they unleash their playful puppies and walk abreast down mammary lane with uplifting songs and sketches.
When:
Until May 16 - Various Dates & Venues
View More Comedy & Magic
Cinema
Romeo and Juliet
, presented by Palace Opera & Ballet, brings to the big screen The Royal Ballet's most loved and signature production since Kenneth MacMillan's first full-evening ballet premiered in 1965. It's screenings at Palace Cinemas in Balwyn, Brighton and South Yarra.
When:
April 13, 14, 15 & 18
10 Terrorists!
is a politically incorrect (or is it 'correct') subversive comedy that examines our fascination with reality television, mixing it with our hyper vigilant terrorist culture. Screening at Melbourne's Greater Union Cinema, it's held as part of Melbourne International Comedy Festival.
When:
March 30 & April 6, 13, 20
Art Day South
, held at ACMI Cinema, showcases a collection of short films by artists with a disability drawn from the Art Day South collective. The collection covers a diverse range of media, from hand drawn animation to digital works using custom software and motion tracking technology.
When:
Until May 27
Cameo Outdoor Cinema
in Belgrave features state-of-the-art sound, stylish deckchairs and a whopping great screen. With a program of arthouse and quality mainstream films, they'll be screening first release films, offering a fantastic cinematic experience throughout summer.
When:
Until April 14 - Various Dates
The Shadow Electric
, Melbourne's first large scale independent open-air cinema, is held within the beautiful grounds of the Abbotsford Convent. Along with screenings of quality films, the cinema also has a licensed bar with food, live music entertainment and a shorts film program.
When:
Until April 29 - Thursdays to Sundays
View More Cinema
Melbourne For Kids
Check out our
School Holiday Guide
for the latest on what to do with the kids during Easter Holidays. The holiday guide offers a great range of activities for the young and young at heart, with events, tours, workshops, concerts and holiday programs.. all in marvellous Melbourne!
School Holiday Guide - March 31 to April 15
Spellbound Illusion Spectacular
, held at Wonderland Fun Park in Docklands, features world class Illusionist Michael Boyd and his cast of spectacular dancers in an entertainment extravaganza that's guaranteed to be unlike any other with amazing illusions the whole family will love.
When:
Until Sunday April 15
McDonald's Holiday All-Stars
, held at Melbourne's National Sports Museum, is a special holiday program that celebrates all things bike-related, including a glimpse at the yellow victory bike used by Tour De France champion Cadel Evans, performances from bicycle freestylers and more.
When:
Until Friday April 13
Dance of the Rays
, held at Melbourne Aquarium, offers a unique aquatic spectacle with over 30 new rays dancing across their underwater stage in a choreographed formation. There will also be special presentations, craft activities for kids and more to celebrate the amazing animals.
When:
Until April 15
Jungle Book: The Next Chapter
, held at Melbourne's Athenaeum Theatre, adds to the charm of Rudyard Kipling's tale as Mowgli, now older, returns from the city to revisit his jungle animal mentors, inspiring Baloo's dreams of returning with him to the city to become a Bear Star.
When:
March 31 to April 14 - Various Dates
Circus Skate-a-rama
, presented by Medibank Icehouse in Docklands, celebrates the school holidays by inviting kids to come and skate under the Circus Big Top. The Circus Skate-a-rama program offers a variety of fun and exciting family-friendly activities for people of all ages.
When:
March 31 to April 15
Circus
Eroni's Circus
, appearing in Narre Warren South with shows held at Casey Central, are a new Australian circus. Owned and operated by the 5th and 6th generations of the Maynard circus dynasty, they pride themselves as a glamorous, professional and entertaining circus experience.
Narre Warren South:
Until April 29 - Various Dates & Times
Silvers Grand Magic Circus
will be appearing with performances held in Frankston. Established in 1976, the circus offers a great show for people of all ages with performers including everything from jugglers and clowns to acrobats, international performers and more.
Frankston:
Until April 22 - Various Dates & Times
Markets, Fetes and Fairs
Drouin Antique & Collectables Fair
will feature the services of renowned valuer David Freeman, who will be doing valuations from Noon. Held at the Lyn Kelly Stadium of Drouin Secondary College, entry is $5 and there will also be a door prize, raffle and refreshments available.
When:
Sunday April 15 - 9am to 4pm
Melbourne Market Guide
View MARKETS calendar
to make the most of the rare sunny days (it's a coin toss, isn't it!) and head to one of Melbourne's many excellent markets for a bargain!

A growing number of food, produce and even wine markets are springing up around the suburbs.
Wining & Dining
Murder On The Puffing Billy Express
presents a unique and intriguing night of murder, mystery and suspense aboard Puffing Billy's evening dinner train special. With guests invited to come dressed as their favourite Agatha Christie character, prizes are also offered to the best dressed.
When:
Until November 22 - Various Dates
bookarestaurant.com
bookarestaurant.com
is the easiest way to book a restaurant online. With the choice to search by cuisine and location, you can find great dining offers with some of Melbourne's finest restaurants. Bookings are free and can be made online at any time of the day.
Book a Restaurant Today
Sporting Events
IASbet
, Australia's premier online betting agency, offers better odds for Horse Racing and Sports Betting both here and overseas. An easy way to take a punt on any of the many races over the long weekend, you can even receive $100 in FREE bets when you join IASbet online.
Join IASbet for $100 in FREE Bets - Learn More
Australian Rules Football
AFL Premiership | Round 3
Carlton V Collingwood
Friday Apr 13, 7:50pm - MCG
Richmond V Melbourne
Saturday Apr 14, 1:45pm - MCG
Western Bulldogs V St Kilda
Saturday Apr 14, 7:40pm - Marvel Stadium
Hawthorn V Adelaide
Sunday Apr 15, 3:15pm - MCG
North Melbourne V Geelong
Sunday Apr 15, 4:40pm - Marvel Stadium
Surfing
Rip Curl Pro Surf and Music Festival
, held at Torquay's Bells Beach, marks the 51st year of the Bells Beach Easter Rally and Rip Curl Pro, bringing together the world's best male and female surfers to Victoria with competitive surfing, parties, performances and other activities.
When:
April 3 to 15
Motor Sports
Chevy Nationals
, held at Calder Park Raceway, sees only General Motors or Chevrolets invited to participate in drag racing from noon to 6pm when the track will then be opened to all Street and Competition cars to participate with any vehicles from FJ's to the latest HSV's welcome.
When:
Saturday April 14 - Gates Open 10am
Horse Racing
Country Racing Victoria
represents racing clubs in outer metropolitan areas and small clubs in rural areas with race programs that include special days with kids' entertainment.
Race Dates:
Tuesday to Monday, April 10 to 16
Also See:
Puckapunyal Army Cup Day, Seymour | Sun Apr 15
Friday Night Racing at Cranbourne Turf Club
brings to its tracks the first ever series of country thoroughbred racing held under lights in Victoria, offering an exciting atmosphere of great racing action along with live sports being broadcast in the Trackside Sports Bar.
When:
Friday April 13 - Gates Open 4pm
Community Race Day
at Flemington Racecourse offers a great day out for the family while also raising the profile of local community organisations and charities. Along with racing excitement on the day, there'll also be activities for kids with outdoor games, crafts and free pony rides.
When:
Saturday April 14
Community Sports & Fitness Events
Melbourne Dodgeball League
, operating out of Bundoora's Indoor Sports, have an increasing number of teams joining up each new season to play this rapidly growing sport. With new teams invited to join the competition, anyone over 18 may register as a team or as an individual.
When:
Thursdays - 7:15pm to 11pm
Albert parkrun
is a FREE weekly 5km event for runners of all standards, which takes place every week in Albert Park, offers an opportunity for people of all backgrounds and ages to come together on a regular basis to enjoy this beautiful park and get physically active into the bargain.
When:
Saturdays, 8am - FREE but Registration Required
View More Sports Events
Let Melbourne Know...
Advertise Your School Fete, Fair or Carnival FREE!
Everyone wants to support their local school by going to their annual fundraiser. Last year we promoted a whopping 1,200 school events. So, make sure you let your school organizers know they can list their fete, fair or carnival for
FREE @ OnlyMelbourne!
Add Your Event for FREE Today!!
Trivia & Humour
Shaggy Dog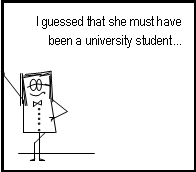 Shaggy Dog by Deej
-
Click Here to find what happens!
A Taxing Trivia Titbit
Melbourne was the home of the Australian parliament for 26 years. The opening of the parliament was held at the Royal Exhibition Building in Carlton Gardens in May 1901.
After the opening, the federal parliament met in Spring Street and the Victorian State Parliament moved into the Exhibition Building. This continued until the parliament moved to its new home in Canberra in 1927.
Read more about Government
|
Read Melbourne Trivia...
WHAT'S ON CALENDAR
OnlyMelbourne's Calendar
allows you to select any day of the year to view everything (everything!!!) on that day in an easy to read, printable display.
-:- View
What's On Calendar
-:- View
Markets Only Calendar
WHAT'S ON RSS FEEDS
We have a range of
RSS Feeds
.
NEWSLETTER
What's On this Week
is an email overview and reminder of the (too many to mention) events happening this week in Melbourne.
Get your copy
of What's On this Week!
FREE ADVERTISING
Advertising
your EVENT at OnlyMelbourne is not only easy, it's
FREE!!
-
Apply Online..
for inclusion in the What's On calendar and newsletter!
❊ Web Links ❊
→
Newsletter | #275 | What's On this Week
→
Subscribe to OnlyMelbourne - Get your copy of What's On this Week!
→
List Your Business or Event - It's FREE!
→
Events Calendar - Find out What's On any day of the week!
→
Mobile OnlyMelbourne
→
Melbourne for Children | Kids
→
Newsletter | #274 | What's On this Week [Last Week]
❊ COVID-19 Notice ❊
Many locations have gone into lockdown as the state takes action to stop the spread of the deadly coronavirus (COVID-19).
→
Disclaimer
: Check with the operator before making plans
...
Trending HOT

Drive-In Movie Club
Drive-In Immersive Cinema Nights Are Coming to Melbourne Put together by our friends at Hot Tub Cinema, a string of family-friendly, social distancing-safe, drive-in ..

Things to see, hear & do this weekend
Make the most of your weekend in Melbourne with these fabulous events. No city does it better than Melbourne, so get out and discover the very best shows, festivals, ..
---
Update Page