Newsletter | #273 | What's On this Week
Welcome to this week's Melbourne events, exhibitions, sports and community guide for Tuesday to Monday, March 27 to April 2, 2012.
This week...
Mad March
comes to a lull, but not without a bang as it leaves us with the clown prince of our festive calendar, the Melbourne International Comedy Festival.
Along with the many jolly japes you'll find with that, there's also a wide range of festivals celebrating everything from Asian and Indian culture to Chaldean Babylonian New Year. There's also the Man from Snowy River Bush Festival, celebrating the High Country and one of our most iconic poems.
Somewhere amidst that rich tapestry of cultures you wind up with someone like myself - a middle class white guy who once slipped on his cowboy boots in the rain, dropping his Spring Roll as he ran for the 86 tram on Bourke Street. You can't really celebrate that, though, can you? Mind you, several onlookers did seem amused.
We also have our school holiday guide up and running, so be sure to check in regularly as we update it with more events to come. Churning through the holiday events, I'm now convinced that those cheery chaps and chapettes of Hi-5 must be Timelords, because they've somehow regenerated to younger forms. It's all very curious and makes me wonder if Tom Baker once wore bright overalls and sang of how to tie one's laces.
And finally, in regards to time, don't forget Daylight Savings this week. Anyone unsure of the correct time is advised to do as I would and use a teenager's shadow as a sundial. And don't worry about them moving and throwing you off. If they're anything like mine, the trick is to suggest they do the dishes and watch them slow to a crawl that would give a brick a run for its money.
OnlyMelbourne Welcomes
Movie Making Holiday Programs
, presented by Buzz Movie Makers with workshops held in both Brunswick and Elwood, offer great fun for children aged 7 to 12, teaching skills such as script writing, storyboarding, and story structure, in order to create their very own film concept.
When:
April 2 to 13 - Various Dates
School Holiday Guides
Check out our
School Holiday Guide
for the latest on what to do with the kids during Easter Holidays. The holiday guide offers a great range of activities for the young and young at heart, with events, tours, workshops, concerts and holiday programs.. all in marvellous Melbourne!
School Holiday Guide - March 31 to April 15
Scooby Doo Live - Musical Mysteries
, held at Melbourne's Princess Theatre, features big musical numbers including the evergreen Scooby-Doo theme song, along with new songs as this rollicking theatre show follows Scooby-Doo and the Mystery Inc. gang as they solve an epic mystery.
When:
Thursday & Saturday, April 5 & 7
|
Book Now
Otway Dinosaurs
, held in Apollo Bay, showcases research work of the world's leading palaeontologists with fossil and rock specimens from both original and cast material, partial and full skeletons mounted in dynamic poses, and stunning art works of the palaeoenvironment.
When:
Until April 29 - Open Daily
Scientists Talk:
Saturday March 31 - Bookings Essential
Mad Hatter's Tea Party
, presented at Queen Victoria Market, invites children to step into a wonderland where they can sip tea with Alice, watch the Mad Hatter dance, and look out for the Queen of Hearts in this all-singing, all-dancing free event that's perfect for kids of all ages.
When:
Tuesday & Wednesday, April 3 & 4
Special Reminder
Day Light Savings Ends This Week
, so be sure to adjust your clocks at 3am on Sunday. Hopefully the Easter Bunny was extra kind to you and you'll still be up by then, winding down from the sugar high - that or you have Monday off, working up towards feeling hungover and down.
Day Light Savings Ends This Week
Major Events
Melbourne International Comedy Festival
returns to present some of the best and newest entertainers drawn from Australia and overseas. With shows for people of all ages held at various venues in Melbourne, the festival offers comedy, circus, burlesque theatre and more.
When:
March 28 to April 22
Chaldean Festival
celebrates both the Chaldean Babylonian New Year and Chaldean Community Harmony Day. Held at Coburg Lake with a showcase of Chaldean traditions along with those of other cultures, the festival features music, dancing and more in a friendly atmosphere.
When:
Sunday April 1
Indian Vaisakhi Festival
, held at Sandown Racecourse, celebrates the harvest festival of India's Punjab region with family-friendly entertainment that includes Bhangra and Giddha performances, Bollywood Dancing, rides, food and a match of Kabbadi, one of India's primary sports.
When:
Sunday April 1
AsiaNOW
, held at Box Hill Town Hall, will raise funds for Save The Children with an exciting showcase of the modern cultures of Asia. The day has something for all ages with hawker stalls offering food, live music performances, dancing, CosPlay, manga drawing and more.
When:
Saturday March 31 - 10am to 6:30pm
The Man from Snowy River Bush Festival
, taking place in Corryong, brings together mountain riders, poets, artists and lovers of Australia's High Country with highlights such as the Invitational Rodeo, Aussie Bush Idol and an exciting re-enactment of Banjo Paterson's famous poem.
When:
Thursday to Sunday, March 29 to April 1
Seymour Military Heritage Weekend
features a range of events for people of all ages with a military vehicle displays, presentations from the Creswick light horse troop an art exhibition and other highlights that include a grand street parade, children's entertainment and fireworks.
When:
Friday to Sunday, March 30 to April 1
Food & Wine Festivals
CERES Harvest Festival
celebrates the Autumn harvest at East Brunswick's Community Environment Park with a festive day for the family that features tours, market stalls with produce and crafts, gardening workshops, animals and fantastic activities for children.
When:
Saturday March 31 - 9am to 3pm
Music & Arts Festivals
Herring Island Summer Arts Festival
offers exhibitions every weekend at the Herring Island Environmental Sculpture Park in Toorak. Accessible by boat with a punt service, the arts festival includes special artists' demonstrations, talks, workshops, activities and more.
When:
January 14 to April 1 - Weekends
Art Exhibitions
Autumn Art & Military Heritage Exhibition
, presented at the Old Post Office Gallery in Seymour, features works by artists that include John Orlando Birt, Meg Heres, Kate Ferguson, Ilma Duncan, Agnes Szetey and many others also exhibiting works depicting various wildlife.
When:
April 1 to May 13 - Wednesdays to Sundays
Preview:
Saturday March 31 - 11am to 4pm
Official Opening:
Sunday April 1 - 11am to 4pm
By the sea and other works
, held at the at the Firestation Print Studio in Armadale, is a solo exhibition by Rachael Ness, a visual arts student from the CAE. Inspired by sights found within the Western Port environment, her prints, paintings and drawings capture sealife and other forms.
When:
March 28 to April 15 - Wednesdays to Saturdays
Opening Night:
Thursday March 29 - 6pm to 8pm
I Say Doilies, You Say Doyleys
is an exhibition of refashioned doily creations by artists from Melbourne and beyond, who have transformed these handmade fancywork treats into new fantastic artworks with doilies as the only common thread. It's held at Brunswick's Gleaners Inc.
When:
Until April 6
Queen Elizabeth II - Diamond Jubilee Celebration
is an exhibition of vintage prints from London's V&A, taken by royal photographer, Sir Cecil Beaton. Showing at the Art Gallery of Ballarat, the exhibition of nearly 100 portraits shows Elizabeth in her roles as princess, monarch and mother.
When:
Until April 15
Notorious: Duffy's Celebrity Portraits
, showing at Monash Gallery of Art in Wheelers Hill, draws on work from the Duffy Archive in Britain to showcase a selection of portraits by Brian Duffy, an iconic photographer who helped to define the visual style of Britain in the '60s and '70s.
When:
March 30 to May 13
The Colin and Elizabeth Laverty Collection
, showing at Geelong Gallery, features a selection of Indigenous and non-Indigenous works of art. Showcasing the best of their contemporary holdings, it includes works by Paddy Bedford, Rosalie Gascoigne, Louise Hearman and others.
When:
Until April 15
Behind the Scenes with [bento]
celebrates the many photographers, illustrators, makeup artists and models who have been involved in bringing to fruition the concepts of sustainable fashion designer, Samantha Hardman. It's held at one hundredth gallery in Prahran.
When:
March 23 to April 1 - Fridays to Sundays
Camberwell Rotary Art Show
, held at its new venue of Hawthorn Town Hall, is ranked among the largest traditional competitions, displays and sales of paintings in the Southern Hemisphere, raising funds for important community needs serviced by the Rotary Club.
When:
March 24 to April 1
Top Designs
, held at Melbourne Museum, showcases work by Victoria's final year secondary school students. With artworks that span many styles such as furniture, clothing, short films and photography, the exhibition offers a glimpse of some of tomorrow's brightest talents.
When:
March 24 to July 15
Hany Armanious: The Golden Thread
, on show at Monash University Museum of Art in Caulfield East, is the Australian premiere of works shown at the 54th Venice Biennale in 2011. The exhibition is presented alongside a suite of new works and an artist's book developed for MUMA.
When:
Until April 7 - Tuesdays to Saturdays
NEW12
, the prestigious annual commissions exhibition of the Australian Centre for Contemporary Art in Southbank, features bold, brave new art from the art stars of tomorrow with a showcase of unique works from some of Australia's most interesting rising artists.
When:
Until May 20
Ken Whisson: As If
is a major retrospective of a career spanning over sixty years. Thoughtful and uncompromising, Whisson's fascination with the world's delicate machinations holds a unique place in Australian art. It's held at Heide Museum of Modern Art in Bulleen.
When:
Until July 15 - Closed Mondays
Real Gone
, held at Paradise Hills Gallery in Richmond, is the debut group show by Rambler Collective, an exciting new art collective featuring Hollie M Kelley, Ryan McGennisken, Jamie Hall and James Ruff, who'll showcase a large body of work loosely based around the concept of escapism.
When:
Until April 7 - Wednesdays to Saturdays
View More Exhibitions
Expos, Launches, Open Days & Lectures
Deutsche Schule Melbourne Open Day
is a chance for families to experience the Fitzroy North school first hand. Teachers, staff board members and current parents available to answer questions during morning tea about the school's bilingual model and teaching approach.
When:
Wednesday March 28 - 10am to 12pm
Springvale Fire Brigade Open Day
showcases the talents of the fire brigade to the community and also to provide families with information on winter safety and their local fire service. The day features displays and demonstrations, tours, kids' activities and Captain Koala.
When:
Sunday April 1
Melbourne International Flower & Garden Show
, held at the heritage-listed Royal Exhibition Building and Carlton Gardens, is Australia's biggest horticulture event with an enormous number of exhibitors, gardens designed especially for the show, celebrity guests and much more.
When:
Wednesday to Sunday, March 28 to April 1
Baby & Toddler Show
, held at Melbourne Exhibition Centre, offers great attractions for parents-to-be, parents and even little ones. Showcasing 200 of the latest must-have brands, there's also amazing children's entertainment and fantastic "Show Only"offers available.
When:
Friday to Sunday, March 30 to April 1
Melbourne Paperific Craft Expo
, held at Melbourne Showgrounds, draws exhibitors from Australia, New Zealand and beyond. Showcasing scrapbooking, card making, rubber-stamping and more, there are also workshop classes and demonstrations in a range of paper crafts.
When:
Friday to Sunday, March 30 to April 1
Salon Melbourne
, Victoria's ultimate hair and beauty event, takes place at Melbourne Convention & Exhibition Centre with this year's program showcasing over 200 brands with exciting demonstrations and visuals, breakthrough technology and the latest innovations in products.
When:
Saturday & Sunday, March 31 & April 1
Western Port Craft Fest
is a celebration of the very best craftwork in Western Port and on the peninsula. Held to promote craft groups, demonstrate various techniques and teach basic skills with mini-workshops for adults and children, it takes place at Hastings Uniting Church Hall.
When:
Saturday March 31 - 10am to 4pm
Rural Lifestyle Expo
, held at Ballarat Showgrounds, offers a chance to learn more about animal health, land management, sustainable energy, farming, alternative breeds, composting, growing organic vegies, improving pastures, fencing and more for those living rural or planning to.
When:
Saturday March 31 - 9:30am to 5pm
Sustainable Living Week
, a program of events presented by the City of Whitehorse, aims to encourage the whole community in making a difference to the environment. Held at various venues, events include tours, seminars, Box Hill Institute's Eco Fashion Show and more.
When:
March 24 to 30
More Expos & Launches
|
More Open Days
|
More Tours
Performances & Theatre
Let the Sunshine
, held at Ringwood East's Karralyka Centre, features Peter Phelps in David Williamson's witty look at the Baby-Boomer generation as Toby, a left-minded documentary maker, tries to revisit a fishing village from his youth, only to find that much has changed.
When:
Wednesday March 28 - 8pm
RAT
, performed by Two Blue Cherries at Carlton's La Mama Theatre, is the award winning play by Chris Summers. A play about striving to be yourself, against the grain of expectation, it follows a boy named Zach who searches for a girl while also faced with becoming a rat.
When:
Until April 8 - Wednesdays to Sundays
The Histrionic
, playing at Southbank's Malthouse Theatre, proves that Hell hath no fury like an actor ignored as the production follows Bruscon, a national treasure and the finest living actor to grace the stage... until he finds himself in a tiny hamlet more notable for its pigs.
When:
April 2 to May 5 - Various Dates
Faulty Towers, The Dining Experience
, the very popular interactive comedy show, will appear at The Aegean in Fitzroy. With a 3-course dinner, the evening captures the chaotic mayhem of a restaurant run by Basil Faulty, his wife Sybil and misguided waiter Manuel.
When:
March 28 to April 22 - Tuesdays to Sundays
Red
, presented by Melbourne Theatre Company and with performances held at the Arts Centre, combines the talents of Colin Friels with with director Alkinos Tsilimidos for this multi-award-winning play that offers a fascinating portrait of the abstract expressionist painter, Mark Rothko.
When:
Until May 5 - Various Dates
Endgame
, presented by Monash University Student Theatre, is one of the greatest and most complex works by Samuel Beckett. Directed by Hayley Toth, the absurdist play centres around a man who can't sit, a man who can't stand and an old couple who can't do much at all.
When:
March 27 to 31
Avenue Q
, performed by Fab Nobs Theatre in Bayswater, will present their own take of the award winning Broadway puppet-musical. The tasteless yet hilarious production has echoes of Sesame Street and the Muppet Show with dark humour covering a range of adult themes.
When:
Until March 31
Beyond the Neck
, performed by Red Stitch Theatre in St Kilda, is set in the aftermath of the 1996 Port Arthur massacre. Weaving real life accounts some ten years after the event, the theatrical monument speaks more about how we come to terms with life-changing experiences.
When:
Until April 14 - Wednesdays to Sundays
Ad Nauseam: A Night of Infidelity
, held at Carlton's La Mama Theatre, is a stunning fully scored journey through a night of impulse. A fractured celebration of excess, egoism and regret, it's performed by Attic Erratic, fresh from their highly acclaimed Adelaide Fringe season.
When:
Until April 1 - Wednesdays to Sundays
To Kill A Mockingbird
, presented by Beaumaris Theatre, is a performance of a play based on the classic novel by Harper Lee. Adapted by Christopher Sergel, the tale of heated racial tensions and court room drama is directed by Robyn Morris and features a talented cast.
When:
March 16 to 31
Sunday Shorts
, held at Club Voltaire in North Melbourne, is a variety nights that's sure to have something to please everyone's tastes. Offering a taste a taste of the best and freshest of Melbourne's theatre scene, the nights feature short plays, short films, comedy and more.
When:
Sundays until April 29
The Seed
, presented by Melbourne Theatre Company, is a witty and raw examination of family ties as it follows Rose, a writer who observes the reunion between her father and estranged grandfather. Featuring Sara Gleeson and Tony Martin, it's held at the Arts Centre.
When:
February 17 to April 4
Classical, Choral & Recitals
Mozart Hits
, presented by the Melbourne Musicians, sees the impressive orchestra joined by four esteemed and outstanding young soloists to perform a program of Mozart and other pieces. Directed by Frank Pam, the performance will be held at Parkville's Melba Hall.
When:
Wednesday March 28 - 8pm
Jupiter
, presented by Melbourne Chamber Orchestra, features two of Mozart's greatest masterpieces, held along with Beethoven's rarely performed concerto for the unusual grouping of violin, cello and piano. Performances are held at Melbourne Recital Centre in Southbank.
When:
Thursday March 29 & Sunday April 1
Pastoral Fantasy
, presented by Zelman Symphony Orchestra with a performance held at Xavier College in Kew, features clarinettist, David Griffiths in a program of Weber's second Clarinet Concerto along with the overture to William Tell by Rossini and Beethoven's Pastoral Symphony.
When:
Saturday March 31 - 8pm
Burlesque, Cabaret & Dance
Dolly Diamond and Luke Gallagher
, a glamorous cabaret duo known for their clever songs and razor-sharp wit, will be performing at Theatre Works in St Kilda with their 14 Piece Big Band for two nights only with a show featuring the music of Sinatra, Minnelli, Buble and others.
When:
Friday & Saturday, March 30 & 31
View More Performances & Concerts
Entertainment & Nightlife
Crosby, Stills & Nash
, regarded as one of the world's first supergroups since forming in 1969, will be performing at the Palais Theatre in St Kilda. With their timeless harmonies and melodic folk-rock, they'll perform songs from their amazing catalogue including Long Time Gone and other hits.
When:
Thursday & Friday, March 29 & 30
Adam Ant
, one of Britain's most iconic musicians from the 80's, will be performing at Melbourne's Palace Theatre as part of his tour held to herald the release his new album later this year. He'll be joined by UK performers, Georgie Girl and Her Poussez Posse, who are signed to Adam's label.
When:
Friday March 30
Buddy Love Jazz Quartet
will perform at Richmond's Kojo Brown, offering the perfect chance to catch some laidback jazz. The evening will see the Melbourne jazz vocalist, Buddy Love, performing an eclectic blend of soulful tunes and jazz standards with his formidable band.
When:
Saturday March 31 - 7pm
Jam Night - All Genres
is an evening for bands and musicians to get up on stage and have a jam with each other. Held at MUSICLAND in Fawkner, formed as a creative haven for live music, musicians and music lovers, all are welcome to come along and either listen, support, or play.
When:
Sunday April 1 - 7:30pm to Late
View More Live Gigs
Comedy & Magic
A Modern Deception
, held at the State Library of Victoria, will challenge the sense and leave you with wonder as Vyom, Alex and Luke, three showmen who combine comedy with stunning magic, present some of the most beautiful and difficult illusions ever conceived.
When:
March 30 to April 14
The (Very) Big Laugh Out
, held as part of Melbourne International Comedy Festival, offers free events running from City Square to Federation Square and along the Yarra Precinct, bringing the streets alive with family friendly and chaotic fun from local and international acts.
When:
March 29 to April 22
Busting Out!
is a laugh out loud musical comedy that keeps abreast of the times. Appearing throughout Victoria and Melbourne, the show celebrates lubbily-jubbily ladies as they unleash their playful puppies and walk abreast down mammary lane with uplifting songs and sketches.
When:
Until May 16 - Various Dates & Venues
Berger Royale
brings one of Australia's sharpest and best-loved comedians, Rachel Berger, to Downstairs at Alma's in Caulfield North where she'll be bravely trying out new material along with playing host and showcasing some of the best of Melbourne's newest comedians.
When:
Wednesdays, March 21 & 28
Sorry Seems to be the Hardest Word
is the latest show by renowned theatrical innovator and multi award-winning comedian Christopher Green, bringing the wonderfully outrageous character and country music superstar, Tina C, to the stage of Southbank's Malthouse Theatre.
When:
March 21 to April 14 - Various Dates
View More Comedy & Magic
Cinema
10 Terrorists!
is a politically incorrect (or is it 'correct') subversive comedy that examines our fascination with reality television, mixing it with our hyper vigilant terrorist culture. Screening at Melbourne's Greater Union Cinema, it's held as part of Melbourne International Comedy Festival.
When:
March 30 & April 6, 13, 20
Art Day South
, held at ACMI Cinema, showcases a collection of short films by artists with a disability drawn from the Art Day South collective. The collection covers a diverse range of media, from hand drawn animation to digital works using custom software and motion tracking technology.
When:
Until May 27
Rooftop Cinema
flickers into action with film screenings of everything from cult favourites to new releases and documentaries, literally offering the height of entertainment with screenings held on the rooftop of Swanston Street's Curtin House along with the rooftop bar.
When:
Until March 29 - Various Dates
Cameo Outdoor Cinema
in Belgrave features state-of-the-art sound, stylish deckchairs and a whopping great screen. With a program of arthouse and quality mainstream films, they'll be screening first release films, offering a fantastic cinematic experience throughout summer.
When:
Until April 14 - Various Dates
The Shadow Electric
, Melbourne's first large scale independent open-air cinema, is held within the beautiful grounds of the Abbotsford Convent. Along with screenings of quality films, the cinema also has a licensed bar with food, live music entertainment and a shorts film program.
When:
Until April 29 - Thursdays to Sundays
View More Cinema
Melbourne For Kids
Jungle Book: The Next Chapter
, held at Melbourne's Athenaeum Theatre, adds to the charm of Rudyard Kipling's tale as Mowgli, now older, returns from the city to revisit his jungle animal mentors, inspiring Baloo's dreams of returning with him to the city to become a Bear Star.
When:
March 31 to April 14 - Various Dates
Circus Skate-a-rama
, presented by Medibank Icehouse in Docklands, celebrates the school holidays by inviting kids to come and skate under the Circus Big Top. The Circus Skate-a-rama program offers a variety of fun and exciting family-friendly activities for people of all ages.
When:
March 31 to April 15
Family Day at Collingwood Children's Farm
is a special children's event held each month with each family day featuring a particular theme with activities provided for kids. Activities include hayrides, a BBQ and much more to make it a great day out for the kids and family.
When:
Sunday April 1
Peninsula Family Easter Picnic
is an Eggs-travaganza held at Mornington Racecourse. With plenty to do for the whole family, including an enormous Easter Egg Hunt, the day also includes live music, character shows, craft activities, rides and much more.
When:
Sunday April 1
>>
and in case you missed it above..
Check out our
School Holiday Guide
for the latest on what to do with the kids during Easter Holidays. The holiday guide offers a great range of activities for the young and young at heart, with events, tours, workshops, concerts and holiday programs.. all in marvellous Melbourne!
School Holiday Guide - March 31 to April 15
Circus
Stardust Circus
, Australia's largest circus with animals, will be holding performances in Dingley Village. The performance features lions, monkeys, Liberty horses and trick ponies, acrobats, Aerialists, the sensational flying trapeze, clowns and more for the whole family.
Dingley Village:
Until April 9 - Various Dates & Times
Silvers Grand Magic Circus
will be appearing with performances held in Frankston. Established in 1976, the circus offers a great show for people of all ages with performers including everything from jugglers and clowns to acrobats, international performers and more.
Frankston:
Until April 22 - Various Dates & Times
Markets, Fetes and Fairs
Melbourne Market Guide
View MARKETS calendar
to make the most of the rare sunny days (it's a coin toss, isn't it!) and head to one of Melbourne's many excellent markets for a bargain!

A growing number of food, produce and even wine markets are springing up around the suburbs.
Wining & Dining
Murder On The Puffing Billy Express
presents a unique and intriguing night of murder, mystery and suspense aboard Puffing Billy's evening dinner train special. With guests invited to come dressed as their favourite Agatha Christie character, prizes are also offered to the best dressed.
When:
Until November 22 - Various Dates
bookarestaurant.com
bookarestaurant.com
is the easiest way to book a restaurant online. With the choice to search by cuisine and location, you can find great dining offers with some of Melbourne's finest restaurants. Bookings are free and can be made online at any time of the day.
Book a Restaurant Today
Sporting Events
Australian Rules Football
AFL Premiership | Round 1
Richmond V Carlton
Thursday March 29, 7:45pm - MCG
Hawthorn V Collingwood
Friday March 30, 7.50pm - MCG
Melbourne V Brisbane
Saturday March 31, 1:45pm - MCG
North Melbourne V Essendon
Saturday March 31, 7.45pm - Marvel Stadium
Western Bulldogs V West Coast Eagles
Sunday April 1, 1:10pm - Marvel Stadium
Triathlons
Gatorade Triathlon Series
takes participants to the unofficial "home"of Triathlon's in Victoria with their latest event held in St Kilda's Catani Gardens, once the site for the 2006 Melbourne Commonwealth Games Triathlon, making this is one of the most popular events of the series.
Next Race Day:
Sunday April 1 - St Kilda
Horse Racing
Country Racing Victoria
represents racing clubs in outer metropolitan areas and small clubs in rural areas with race programs that include special days with kids' entertainment.
Race Dates:
March 27, 29, 30, 31 & April 1, 2
Also See:
Open Family Charity Day, Werribee | Sat Mar 31
Sportingbet Park Race Days
Midweek Meeting (Hillside)
Wednesday March 28 - Gates Open 11am
Sportingbet Park, Sandown
Friday Night Racing at Cranbourne Turf Club
brings to its tracks the first ever series of country thoroughbred racing held under lights in Victoria, offering an exciting atmosphere of great racing action along with live sports being broadcast in the Trackside Sports Bar.
When:
Friday March 30 - Gates Open 4pm
IASbet
, Australia's premier online betting agency, offers better odds for Horse Racing and Sports Betting both here and overseas. An easy way to take a punt on any of the many races over the long weekend, you can even receive $100 in FREE bets when you join IASbet online.
Join IASbet for $100 in FREE Bets - Learn More
Community Sports
Come & Try Rowing
- The Y Rowing Centre, located in Albert Park Lake, invites you to try your hand at rowing. Held on the first Sunday of each month, the Come & Try Rowing sessions are open to participants of all ages. Just turn up and have fun!
When:
Sunday April 1
View More Sports Events
Let Melbourne Know...
Advertise Your School Fete, Fair or Carnival FREE!
Everyone wants to support their local school by going to their annual fundraiser. Last year we promoted a whopping 1,200 school events. So, make sure you let your school organizers know they can list their fete, fair or carnival for
FREE @ OnlyMelbourne!
Add Your Event for FREE Today!!
Trivia & Humour
Shaggy Dog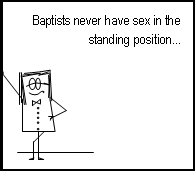 Shaggy Dog by Deej
-
Click Here to find what happens!
A Great Stage in History
John Hennings, an immigrant from Bremmen in Germany, established a succesful career over 40 years as one of the finest theatrical artists, painting scenic stage sets for opera, drama and pantomime. It was this remarkable talent that made him the obvious choice for enlarging a panoramic sketch by Samuel Jackson, which shows a 360-degree view of Melbourne in the 1840s.
Commissioned in 1892 by the Victorian colonial government, Hennings painting took five months to complete and he was paid 500 guineas for the work. Measuring 100 feet, the panorama is one of the earliest known views of Melbourne, depicting the people, buildings and streets of the fledgling colony.
Hennings's cyclorama was displayed in the eastern annexe of the Exhibition Building for almost 30 years, but in 1918 the cyclorama was rolled up, stored and forgotten until March 1953 when it was damaged in a fire that destroyed a section of the Exhibition Building. Three years later, the Exhibition Trustees donated the painting to the State Library of Victoria where it remains today.
Read more about Melbourne's Early Cyclorama
|
Read Melbourne Trivia...
WHAT'S ON CALENDAR
OnlyMelbourne's Calendar
allows you to select any day of the year to view everything (everything!!!) on that day in an easy to read, printable display.
-:- View
What's On Calendar
-:- View
Markets Only Calendar
WHAT'S ON RSS FEEDS
We have a range of
RSS Feeds
.