Newsletter | #271 | What's On this Week
Welcome to this week's Melbourne events, exhibitions, sports and community guide for Tuesday to Monday, March 13 to 19, 2012.
This week... There's no end of culinary delights to be had with the Melbourne Food & Wine Festival joined by several other foodie events, including Wandin's Herb & Chilli Festival and Mordialloc by the Bay.
There's still a communal vibe to proceedings with community festivals held in Kew, Sunbury, Colac, Whittlesea and Yea, while in Geelong those of a Celtic bent can let their kilts swing free at Geelong's Highland Gathering.
Also in line with the Celtic theme, this year's St Patrick's Day falls on the weekend, so eager loyalists to Ireland or simply those fond of green beer can safely rest their blarney stones after a hard day's celebrating.
And in the midst of
Mad March
, the ongoing Melbourne BikeFest pedals out the big guns with its BikeFest BMX jam, while another festival that's winding down, Ventana Latina Fiesta in Frankston, proudly presents the Ventana Street Fiesta.
OnlyMelbourne Welcomes
Herb & Chilli Festival
, held in Wandin, is a chance to see a huge range of chilli plants, fruit and over 300 different herbs with delicious samples on offer. With fantastic stalls, other highlights include cooking demonstrations, an Apache Smoke Dance, live entertainment and activities for kids.
When:
Saturday & Sunday, March 17 & 18 - Bookings Advised
Major Events
Kew Community Festival
showcases community groups and businesses with special events that include a vibrant street parade that ends at Kew's Victoria Park where a Family Fun Day will take place with food, craft and market stalls, rides and free entertainment for children.
When:
March 16 to 25
Family Fun Day & Parade:
Saturday March 24
Sunbury Community Festival
, held at Sunbury's Village Green, offers free fun entertainment for people of all ages with favourites that include talent competitions, music from local and International bands, roving performers, a parade and the SunFest charity fun run and walk.
When:
Saturday & Sunday, March 17 & 18
Colac Kana Festival
, now in its 55th year, provides free family entertainment to the community and visitors of the Colac Otway Shire. With this year's theme of 'Australiana', festival highlights include a street parade and stalls selling produce and crafts in Memorial Square.
When:
Friday to Sunday, March 16 to 18
Geelong Highland Gathering
is Victoria's biggest festival of Scottish culture with attractions that include Celtic markets and food. Held at Geelong Showgrounds, it also features historic re-enactments, pipe bands, dancing and Scottish Heavy Games including caber tossing.
When:
Saturday & Sunday, March 17 & 18
City of Whittlesea Community Festival
, with a program put together by the local community, offers activities for people of all ages with contemporary cultural displays and roving performances, market stalls, free workshops, carnival rides and a spectacular fireworks finale.
When:
Sunday March 18
Yea Autumn Festival
presents a great day for the whole family to enjoy with attractions for locals and visitors that include a wide range of market stalls selling local produce and goods, art exhibitions, car displays, rides and live music entertainment with headline acts and local talent.
When:
Sunday March 18
L'Oreal Melbourne Fashion Festival
, Australia's largest, most successful fashion event, presents world-class runway shows with established and emerging designers, beauty workshops, industry seminars, live entertainment and many more exciting events at various venues.
When:
March 8 to 15
Melbourne Bikefest
returns with a bigger program that celebrates bikes as part of everyday life with a program of attractions and satellite events that incorporate the fun and philosophies of biking with fashion, film, workshops, social events, competitions and much more.
When:
February 17 to March 17 - Various Venues
Bike Runway:
Thursday March 15
BikeFest BMX jam:
Saturday March 17
Ventana Latina Fiesta
, held at various venues in Frankston, celebrates Latin American culture with a range of activities that include art workshops, special film screenings, public forums and more leading up to Ventana Street Fiesta, showcasing global music, market stalls and food.
Ventana Arte:
31 January to 19 March
Ventana Cultura:
28 February to 29 March
Ventana Musica:
March 16
Ventana Street Fiesta:
March 17
Food & Wine Festivals
Mordialloc by the Bay
, the popular Fine Food, Wine and Music Festival, offers great entertainment at Mordialloc's Peter Scullin Reserve. With live music, gourmet market stalls and children's entertainment, the festival also includes the Lens Mist photographic exhibition.
When:
Saturday & Sunday, March 17 & 18
Hot Sauce & Fiery Foods Festival
, held at the Redback Chilli Co farm in Jindivick, a stunning location just a stone's throw away from Melbourne, is Australia's longest running Chilli festival, also showcasing Gourmet Food and Boutique Beers with live music and children's activities.
When:
Saturday & Sunday, March 17 & 18
Thai Culture & Food Festival
, held in Federation Square, celebrates the Thai Community and showcases their rich and historical culture with a day of sports displays, a Buddhist ceremony and attractions such as food stalls, performances, cooking demonstrations and much more.
When:
Sunday March 18
World Street Food Festival
, held at Queen Victoria Market, celebrates Melbourne's love of world food with a showcase of cuisines from all continents. With delicious dishes from Africa, Asia, Europe and South America, there will also be wines available from across the globe.
When:
Sunday March 18 - 10am to 4pm
Also See:
The Great Cheese Platter - Thursday March 15
Melbourne Food & Wine Festival
, one of Australia's most celebrated culinary festivals, offers a delicious program of events. Showcasing Melbourne's best restaurants with special events and international and local guest chefs, the festival also features regional celebrations.
When:
March 2 to 21
Music & Arts Festivals
Brunswick Music Festival
, one of Victoria's most celebrated multicultural events, offers a great program of concerts and attractions that showcase culturally diverse, indigenous, acoustic and traditional music with local musicians performing along with interstate and international guests.
When:
March 14 to 25
Carnival of Suburbia
features a world class program of musicians with guests that include Judy Collins, UK alt-country group, ahab and more along with local rock outfit, Wagons. It's held at Oakleigh's Caravan Music Club, created to fill the void of great music venues in the suburbs.
When:
March 8 to 18
Herring Island Summer Arts Festival
offers exhibitions every weekend at the Herring Island Environmental Sculpture Park in Toorak. Accessible by boat with a punt service, the arts festival includes special artists' demonstrations, talks, workshops, activities and more.
When:
January 14 to April 1 - Weekends
Film Festivals
Melbourne Queer Film Festival
, held at various cinemas and venues, presents the latest and greatest in queercentic feature films. Along with documentaries and shorts sourced from both here and overseas, the festival includes special events and filmmaker awards.
When:
March 15 to 25
Alliance Francaise French Film Festival
, held at various Palace Cinemas and Kino Cinemas, offers an ambitious program of over 40 films, commercially released in France last year with genres that include romance and comedy, thrillers, documentaries, animation and more.
When:
Until March 25
Exhibitions - Art | Festival | Show
Analogue Digital
, presented by Melbourne's RMIT Gallery, showcases the talent and skills of RMIT students and recent graduates as they explore new digital technologies across a diverse range of mediums from laser cutting and digital textile printing to electronic knitting and weaving.
When:
March 14 to 23 - Tuesdays to Fridays
A Woman's Place
, presented at Melbourne's Queen Victoria Women's Centre, celebrates the centenary of the building and three pioneering establishments have occupied the site over the years, sharing the stories and achievements of significant women from each important era.
When:
Until April 27 - Weekdays
Swinging
, showing at Sofitel Melbourne on Collins Street is an exhibition of the fashion photography of Brian Duffy. Drawing on works from the Duffy Archive in Britain, the exhibition presents a survey of his ground-breaking fashion photography in the 1960s and 1970s.
When:
Until April 29
Querido Alfredo
, held at MARS Gallery in Port Melbourne, is an exhibition of imagined adventures, dreamings and whimsical journeys by Janno. Held as part of L'Oreal Fashion Festival, the exhibition features a stunning 25-metre veil that has been hand sewn with poetry and writings.
When:
Until March 31 - Closed Mondays
Nude Not Naked
, presented at Eltham's Montsalvat, is Eugenie Austin's exhibition about women and their bodies, and their ability to tolerate observation. Eugenie depicts women on canvas, board or as mannequin sculptures that are engaged in a physical expression of being female.
When:
Until April 1
Josh Hook
, one of three artists exhibiting at red gallery in Fitzroy North, explores the idea of how a narrator impacts a narrative, and also by extension the audience. His works examine a narrative involving two characters, and the events that lead to an ambiguous conclusion.
When:
March 14 to 31 - Wednesdays to Saturdays
Ozlem Sen
will be exhibiting at Prahran's one hundredth gallery with her latest series of works, Naïve Mosaics. A mix of collage and acrylic paints, Ozlem also utilises materials and inspiration that she finds as she walks through woods, along beaches and along the streets.
When:
March 9 to 18 - Fridays to Sundays
Images of The Australian Ballet
, held Carlton's Steps Gallery, is an exhibition of artworks by Debra Luccio. Along with oil paintings and a large charcoal drawing inspired by her time with The Australian Ballet, the exhibition also features her recognisable and award winning monotypes.
When:
March 6 to April 1 - Closed Mondays
Free Artist Talk:
Sunday March 18 - 3pm - Bookings Essential
Grace Kelly: Style Icon
showcases select items from the spectacular wardrobe of one of the 20th century's most photographed women. With dresses from films such as High Society, the exhibition at Bendigo Art Gallery also features the gown she wore to accept her 1955 Oscar.
When:
March 11 to June 17
Ode to Ziegfeld Follies
, held at Port Melbourne's MARS Gallery, is an exhibition of the latest works by Grant Cowan. Working primarily in oils and watercolours, Grant draws upon Ziegfeld's lavish productions to create works that embody glamour and desire with careful detail.
When:
March 8 to 31 - Closed Mondays
View More Exhibitions
Expos, Launches, Open Days & Lectures
Australian Business and IT Expo
, held at Melbourne Function Centre near Rod Laver Arena, brings together the single largest gathering of business owners, managers and entrepreneurs who are actively seeking products, services and education to further business growth.
When:
Wednesday & Thursday, March 14 & 15
International Truck, Trailer & Equipment Show
, taking place at Melbourne Showgrounds, features an extensive range of displays of trucks, giveaways and more. Organised by the industry for the industry, the event also features live music and children's attractions.
When:
Thursday to Saturday, March 15 to 17
Melbourne Holiday & Travel Show
, held at Carlton's Royal Exhibition Building, offers all the information you need to plan a holiday or trip with insights into everything from insurance and visas to the best locations along with live entertainment, guest presenters and more.
When:
Saturday & Sunday, March 17 & 18
Tesselaar Gardening & Plant Expo
offers an exciting weekend for green thumbs and budding gardeners. With over 40 nursery and plant growers stalls, special talks and displays, the event held in Silvan is a chance to unearth a huge variety of plants and gardening treasures.
When:
Saturday & Sunday, March 17 & 18
FitX Sport & Fitness Expo
, held at Melbourne Exhibition Centre, showcases the best of Australia's sport and fitness industry with attractions that include product offers and launches, special guest world class athletes, interactive activities, live entertainment and more.
When:
Saturday & Sunday, March 17 & 18
Otway Dinosaurs
, held in Apollo Bay, showcases research work of the world's leading palaeontologists with fossil and rock specimens from both original and cast material, partial and full skeletons mounted in dynamic poses, and stunning art works of the palaeoenvironment.
When:
Until April 29 - Open Daily
Scientists Talk:
Saturday March 31 - Bookings Essential
More Expos & Launches
|
More Open Days
|
More Tours
Performances & Theatre
La Cage Aux Folles
, presented by Quirky Productions, is the acclaimed award-winning production starring John O'May and David Rogers-Smith. Having enchanted audiences worldwide the show about a St Tropez drag-show nightclub will be performed at St Kilda's National Theatre.
When:
March 15 to 24
Perfidia
, performed at Carlton's La Mama Courthouse Theatre, uses engaging head puppets to portray King Lear's misplaced attitude toward his three daughters as it becomes the catalyst for a zany yet profound inquiry that delves into love's complexities and ramifications.
When:
Wednesday to Sunday, March 14 to 18
To Kill A Mockingbird
, presented by Beaumaris Theatre, is a performance of a play based on the classic novel by Harper Lee. Adapted by Christopher Sergel, the tale of heated racial tensions and court room drama is directed by Robyn Morris and features a talented cast.
When:
March 16 to 31
Stripped
, a production by Laurence Strangio and Caroline Lee, is about sex and death set in inner city Melbourne. Held at La Mama Theatre in Carlton, the play follows Sophie, who works in a strip club, and Lillian, a lawyer, during a summer that's the hottest on record.
When:
March 7 to 18 - Wednesdays to Sundays
Sunday Shorts
, held at Club Voltaire in North Melbourne, is a variety nights that's sure to have something to please everyone's tastes. Offering a taste a taste of the best and freshest of Melbourne's theatre scene, the nights feature short plays, short films, comedy and more.
When:
Sundays until April 29
The Seed
, presented by Melbourne Theatre Company, is a witty and raw examination of family ties as it follows Rose, a writer who observes the reunion between her father and estranged grandfather. Featuring Sara Gleeson and Tony Martin, it's held at the Arts Centre.
When:
February 17 to April 4
The Wild Duck
, held at Southbank's Malthouse Theatre, is a taut, stripped-back rendition of Isben's modern classic with its characters cast into the contemporary world. A bittersweet portrait of family dysfunction, deception and denial, The Wild Duck resounds for a new age.
When:
February 17 to March 17
Tribes
, presented by Melbourne Theatre Company, is Nina Raine's sharp-jabbing comedy that looks at how families communicate. As the conversation unfolds around a family table with arguments and insults, no one pays much attention to the damage it might cause.
When:
February 4 to March 14
Classical, Choral & Recitals
The Rake's Progress
is Victorian Opera's new production of Igor Stravinsky's morality tale, inspired by William Hogarth's series of paintings and engraving of the same name. Directed by John Bell and conducted by Richard Gill, performances will be held at Her Majesty's Theatre.
When:
March 17 to 27
Intimate Letters
, held at Melbourne Recital Centre, is a performance by Flinders Quartet that explores the almost antiquated form of letter writing. Together with Vince Jones, Flinders Quartet will inspire with this concert of personal stories joined by the most intimate music-making.
When:
Monday March 19 - 6:30pm
La Bohème
, performed at Melbourne's Athenaeum Theatre, features some of the most romantic and moving music in all opera. Sung in English and performed with the Melbourne Opera Chorus and Orchestra, it features Lee Abrahmsen, Antoinette Halloran and Danielle Calder.
When:
March 7, 14, 17 & 18
Burlesque, Cabaret & Dance
The Peony Pavilion
, celebrating the Year of Chinese Culture in Australia, brings together the National Ballet of China with the National Ballet of China Symphony Orchestra in a highly-acclaimed and stunning event for dance-lovers of all ages. Performances are held at the Arts Centre.
When:
Thursday to Sunday, March 15 to 18
Guy Love
, held at South Melbourne's Butterfly Club, comes to the stage fresh from the Short+Sweet Cabaret Festival Gala Finals with Nick and Josh searching for the perfect housemate as they explore their bizarre friendship, and debate the grey area of 'hetero-flexible'.
When:
Thursday to Sunday, March 15 to 18
South Side Show
explodes onstage with death defying aerial performances at Red Bennies in South Yarra, while stunning acts of acrobatics, juggling and clowning roam across the stage and around the entire venue, unique for its high ceiling, making it perfect for such thrills.
When:
Saturday March 17 - Doors Open 9pm
Under the Petticoats
, performed at Brunswick's Studio 246, is a sensual and visceral dance theatre performance that offers a peek beneath the extraordinary world of the petticoat, exploring independence and identity through dance, storytelling, projection, light and sound.
When:
March 6 to 17 - Various Dates
View More Performances & Concerts
Entertainment & Nightlife
The Songs of Crowded House
, performed by Two Ring Circus, brings together Matt Bradshaw & Dom Italiano, seasoned entertainers and songwriters who will perform their own interpretations of their favourite Crowded House songs. It's held at South Melbourne's Butterfly Club.
When:
Tuesday to Sunday, March 13 to 18
KRS-ONE
, appearing in Australia for the first time, will be performing at Melbourne's Palace Theatre. With twenty published albums to his credit, KRS-One has literally written the most rhymes in Hip Hop's history, single-handedly making an enormous mark on the history of Hip Hop.
When:
Wednesday March 14
Kylie Minogue Anti-Tour
, appearing at Melbourne's Palace Theatre, is a stripped-back, intimate set held especially for fans. Consisting of a selection of the pop princesses b-sides, demos, rarities and other pop star ephemera, a second show has been announced after the first sold out.
When:
Sunday March 18
F1 Rocks
, held at the Sidney Myer Music Bowl, brings Lenny Kravitz to the stage in what is his first Australian concert appearance in 18 years. In what will be a spectacular live music performance, Lenny will be joined by Irish chart-toppers The Cranberries and Aussie rockers Wolfmother.
When:
Saturday & Sunday, March 17 & 18
Duran Duran
, one of the most definitive and iconic bands of the New Romantic movement of the 1980s, will be appearing at Melbourne's Rod Laver Arena. Touring in support of their latest album, 'All You Need Is Now', they'll perform new songs along with unforgettable hits from their career.
When:
Monday March 19
View More Live Gigs
Comedy & Magic
Cosentino the Illustionist
, Australia's very own homegrown Houdini and the face of a new generation of illusion and intrigue, will be performing at Melbourne's Regent Theatre with a live magic extravaganza that fuses traditional magic, grand illusions, dance and escape artistry.
When:
Saturday March 17 - Doors Open 7:30pm
Generations
, a new production by Impro Melbourne, is a new team-based Impro format that the whole family can enjoy. Held at The Space in Prahran, the new season borrows elements from Theatresports and Gorilla Theatre, pitting team against team in a WWE-style frenzy.
When:
Sundays, March 4, 11, 18 & 25 - 7:30pm
Cinema
Croydon Film Society
hold regular screenings at Chirnside Park's Reading Cinema. Showcasing quality films, annual membership includes all screenings and attendance of their end of year party. The next film screening in their program is Uncle Boonmee Who Can Recall His Past Lives.
When:
Monday March 19 - 7:15pm
Rooftop Cinema
flickers into action with film screenings of everything from cult favourites to new releases and documentaries, literally offering the height of entertainment with screenings held on the rooftop of Swanston Street's Curtin House along with the rooftop bar.
When:
Until March 29 - Various Dates
The Shadow Electric
, Melbourne's first large scale independent open-air cinema, is held within the beautiful grounds of the Abbotsford Convent. Along with screenings of quality films, the cinema also has a licensed bar with food, live music entertainment and a shorts film program.
When:
Until April 29 - Thursdays to Sundays
Cameo Outdoor Cinema
in Belgrave features state-of-the-art sound, stylish deckchairs and a whopping great screen. With a program of arthouse and quality mainstream films, they'll be screening first release films, offering a fantastic cinematic experience throughout summer.
When:
Until April 14 - Various Dates
Ford Focus Moonlight Cinema
, held at Melbourne's Royal Botanic Gardens, offers a program of latest releases, cult classics and contemporary films. A great way to spend a night out with friends and family, you can bring your own picnic or purchase food while there.
When:
Until March 25 - Various Dates
View More Cinema
Melbourne For Kids
Mums, Dads and their iPads
, presented by Melbourne's ArtPlay, is a workshop with artists and iPad enthusiasts Hart Ely-Faulks and Simon Spain. Exploring the exciting drawing possibilities and artistic fun of tablet technology, children will also create awesome artwork along the way.
When:
Saturday & Sunday, March 17 & 18
Box Hill Miniature Steam Railway Society
, a group of Miniature Steam Railway enthusiasts, will be conducting a public run of their pride and joy, offering a chance for children to ride their wonderful miniature railway along a track through the picturesque surrounds of Elgar Park.
When:
Sunday March 18 - 11am to 4pm
Best of the Independent Games Festival
, presented at ACMI Cinema in Federation Square, gives kids the chance to play brilliant new games by indie designers for free with a showcase of favourites from the Independent Games Festival, dubbed the 'Sundance of the game world'.
When:
December 20 to March 25
Sand Sculpting Australia
will again present a special display on Frankston's Waterfront with this year's theme of Toytopia featuring over 3,500 tonnes of sand carved into spectacular sculptures depicting dolls, teddy bears and other iconic childhood toys.
When:
January 26 to April 26
Circus
Stardust Circus
, Australia's largest circus with animals, will be holding performances in Dingley Village. The performance features lions, monkeys, Liberty horses and trick ponies, acrobats, Aerialists, the sensational flying trapeze, clowns and more for the whole family.
Dingley Village:
Until March 25 - Wed to Sun
Silvers Grand Magic Circus
will be appearing with performances held in Greensborough. Established in 1976, the circus offers a great show for people of all ages with performers including everything from jugglers and clowns to acrobats, international performers and more.
Greensborough:
Until March 25 - Wed to Sun
Markets, Fetes and Fairs
Goulburn Valley Antiques & Collectables Fair
brings together Victorian and interstate dealers offering a large selection of furniture, jewellery, silver, porcelain, linen, lamps, books and other collectables. Held in Shepparton, a lucky door prize ticket is included with entry.
When:
Friday to Sunday, March 16 to 18
Playing Card Collectors Fair
offers unique displays of rare and novel cards for both serious collectors and the curious. Presented by the Australian Playing Card Collectors' Society, which was first formed in 1979, the fair is held at Saint Mary's Church Hall, lo0cated in Caulfield.
When:
Saturday March 17 - 11:30am to 4:30pm
Rosebud Secondary College Sunday Market
, held once each month, is a community market that features a large range of stallholders, offering the chance to buy second hand items along with crafts, household goods and a wide variety of products. Food is available throughout the day.
When:
Sunday March 18 - 8am to 1pm
Tempelstowe Heights Primary School Rummage Sale
features plenty of sellers all under one roof. Stallholders will offer a huge variety of items including household, children's, books, clothing, plants and more. With free entry, there'll also be a sausage sizzle and Devonshire teas.
When:
Sunday March 18 - 11am to 2pm
Melbourne Market Guide
View MARKETS calendar
to make the most of the rare sunny days (it's a coin toss, isn't it!) and head to one of Melbourne's many excellent markets for a bargain!

A growing number of food, produce and even wine markets are springing up around the suburbs.
Wining & Dining
Microbreweries Showcase
, held at the Atrium of Federation Square, is a chance to meet brewers from Melbourne and regional Victoria. Ticket-holders to the event receive twenty 60ml tastings from select breweries along with treats from participating Fed Square restaurants.
When:
Wednesday & Thursday, March 14 & 15
St Patrick's Day
, celebrating Ireland's favourite saint, goes hand in hand with a Guinness, regarded as the only way to honour the day. To help plan their St Patrick's Day itinerary, Guinness have offered their ten best and great locations where punters can enjoy a pint with friends.
When:
Saturday March 17
Murder On The Puffing Billy Express
presents a unique and intriguing night of murder, mystery and suspense aboard Puffing Billy's evening dinner train special. With guests invited to come dressed as their favourite Agatha Christie character, prizes are also offered to the best dressed.
When:
Until November 22 - Various Dates
bookarestaurant.com
bookarestaurant.com
is the easiest way to book a restaurant online. With the choice to search by cuisine and location, you can find great dining offers with some of Melbourne's finest restaurants. Bookings are free and can be made online at any time of the day.
Book a Restaurant Today
Sporting Events
Rugby
Super Rugby Season - Round 4
Melbourne Rebels vs Cheetahs
Sunday 18 March - 4:10pm
AAMI Park, Melbourne
Soccer
Hyundai A League | Week 24
Melbourne Victory v Wellington Phoenix
Friday March 16 - 8pm - AAMI Park, Melbourne
Melbourne Heart v Sydney
Saturday March 17 - 7:45pm - AAMI Park, Melbourne
Basketball
NBL Championship | Round 24
Melbourne Tigers V Wollongong Hawks
Sunday March 18 - 7:30pm
State Netball and Hockey Centre, Parkville
Motor Sports
Formula 1 Australian Grand Prix
returns to Albert Park Lake for another big year with a host of live music, bands, rides and roving entertainers along with all the action as Lewis Hamilton, Felipe Massa and other F1 elite drivers will battle it out against Australia's own Mark Webber.
When:
Thursday to Sunday, March 15 to 18
Horse Racing
Golden Mile Raceday
, held at Bendigo Racecourse, offers a total of $770,000 in prize money along with bonuses on offer for what will be Bendigo's inaugural Premier Saturday Meeting, which features nine races and is headlined by the Yalumba Golden Mile with prize money of $125,000.
When:
Saturday March 17
IASbet
, Australia's premier online betting agency, offers better odds for Horse Racing and Sports Betting both here and overseas. An easy way to take a punt on any of the many races over the long weekend, you can even receive $100 in FREE bets when you join IASbet online.
Join IASbet for $100 in FREE Bets - Learn More
View More Sports Events
Let Melbourne Know...
Advertise Your School Fete, Fair or Carnival FREE!
Everyone wants to support their local school by going to their annual fundraiser. Last year we promoted a whopping 1,200 school events. So, make sure you let your school organizers know they can list their fete, fair or carnival for
FREE @ OnlyMelbourne!
Add Your Event for FREE Today!!
Trivia & Humour
Shaggy Dog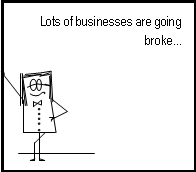 Shaggy Dog by Deej
-
Click Here to find what happens!
Lest We Regret..
Originally intended as a memorial arch that would span across St Kilda Road, it was also proposed at one point that the Shrine of Remembrance instead be a cenotaph in a large "ANZAC Square"at the top of Bourke Street.
As this would have also included demolishing one of Melbourne's oldest buildings, the Windsor Hotel, the 1927 ANZAC Day march was also held as a demonstration, led by General Sir John Monash, former commander of the Australian forces.
More about the Shrine of Remembrance...
|
Read Melbourne Trivia...
WHAT'S ON CALENDAR
OnlyMelbourne's Calendar
allows you to select any day of the year to view everything (everything!!!) on that day in an easy to read, printable display.
-:- View
What's On Calendar
-:- View
Markets Only Calendar
WHAT'S ON RSS FEEDS
We have a range of
RSS Feeds
.
NEWSLETTER
What's On this Week
is an email overview and reminder of the (too many to mention) events happening this week in Melbourne.
Get your copy
of What's On this Week!
FREE ADVERTISING
Advertising
your EVENT at OnlyMelbourne is not only easy, it's
FREE!!
-
Apply Online..
for inclusion in the What's On calendar and newsletter!
❊ Web Links ❊
→
Newsletter | #271 | What's On this Week
→
Subscribe to OnlyMelbourne - Get your copy of What's On this Week!
→
List Your Business or Event - It's FREE!
→
Events Calendar - Find out What's On any day of the week!
→
Mobile OnlyMelbourne
→
Melbourne for Children | Kids
→
Newsletter | #270 | What's On this Week [Last Week]
❊ Also See... ❊
→
Newsletter | #272 | What's On this Week
❊ COVID-19 Notice ❊
Many locations have gone into lockdown as the state takes action to stop the spread of the deadly coronavirus (COVID-19).
→
Disclaimer
: Check with the operator before making plans
...
Trending HOT

Drive-In Movie Club
Drive-In Immersive Cinema Nights Are Coming to Melbourne Put together by our friends at Hot Tub Cinema, a string of family-friendly, social distancing-safe, drive-in ..

Things to see, hear & do this weekend
Make the most of your weekend in Melbourne with these fabulous events. No city does it better than Melbourne, so get out and discover the very best shows, festivals, ..
---
Update Page