Newsletter | #266 | What's On this Week
Welcome to this week's Melbourne events, exhibitions, sports and community guide for Tuesday to Monday, February 7 to 13, 2012.
This week... the multicultural bases are more than covered a good range of events that include the Melbourne Indigenous Arts Festival proudly showcasing the culture of our very own stomping grounds. You'll also find the Anatolian Alevi Festival celebrating Turkish culture in Coburg, while over in fair old Berwick you can kick up your kilt with the popular Highland Gathering.
Those who are looking for a bit of moral and ethical oomph to their cinematic ventures will be glad to know that there's a fine swag of documentaries on the way with the Indigenous Rights Film Festival and the Transitions Film Festival.
And with Valentine's Day just ahead, we've also listed some handy suggestions for that special day when it's time to say, 'Thank you, just for being you!' with a gift, or even flowers.'
OnlyMelbourne Welcomes
The Rake's Progress
is Victorian Opera's new production of Igor Stravinsky's morality tale, inspired by William Hogarth's series of paintings and engraving of the same name. Directed by John Bell and conducted by Richard Gill, performances will be held at Her Majesty's Theatre.
When:
March 17 to 27
The Pure Genius Exhibition
, a photography and digital art competition, offers you the chance to not only have your image displayed in a Melbourne gallery, but also win $20,000 worth of prizes.
To Enter Visit
www.geniusprinting.com.au/puregenius
Entries Close February 17
Winners Announced:
March 16
Exhibition Opens:
April 13
WIN WIN WIN
Adventure Park
in Geelong is Victoria's largest water theme park featuring fantastic rides and attractions to entertain adults and children of all ages. With guaranteed thrills and laughter, you can experience great fun with waterslides, antique carousel, jumping castles, archery, train rides, mini golf and much more during summer.
More on Adventure Park Geelong
Win a Family Pack!!!
OnlyMelbourne has
two Family Packs
to give away, valued at $300 with each pack having four Summer Fun Passes, which entitle the owner to unlimited entry to the park until 29 April 2012.
To go into the draw to win a chance to see the impressive production, email your name, address and contact details with "Adventure Park Giveaway"as the subject line.
To email your entry
--->
Click Here to Enter Competition
Note:
Only Winners will be notified.
Major Events
Melbourne Indigenous Arts Festival
celebrates Aboriginal and Torres Strait Islander culture with events held at venues including Melbourne Town Hall and Federation Square. With guests such as Dan Sultan, Casey Donovan and Archie Roach, there are also markets, theatre, film and more.
When:
Friday to Sunday, February 10 to 12
Sustainable Living Festival
offers great attractions, workshops, seminars and special events held across Melbourne to highlight how to help protect the environment. It features the Big Weekend at Federation Square with market stalls, entertainment and more.
When:
February 11 to 26
Big Weekend:
February 17 to 19
Yarraville Festival
offers a program full of entertainment for people of all ages with poetry readings, live music on stage and children's activities and rides. Along with a vibrant Arts Precinct, there'll be the Yarraville Markets with local traders and market and craft stalls.
When:
Saturday February 11
Berwick Highland Gathering
is a celebration of Scottish heritage with a Pipe Band Competition, a dog show, vintage car displays, dancing and heavy games including the Caber Toss. Presented by the Rotary Club of Narre Warren, the event is a fantastic day out for the whole family.
When:
Saturday February 11
Anatolian Alevi Festival
, celebrating Turkish culture, is a festival dedicated to Abdal Musa, one of the founders of ancient philosophical ideologies that embrace unity and peace. With poetry, dance, art, children's games and food, the event is held at Coburg Lake Reserve.
When:
Sunday February 12
Ficifolia Festival
, held in the town of Drouin when its iconic red flowering gums burst into colour, features great fun for the family with a Chinese New Year parade, a giant market and entertainment with outdoor screenings, fireworks, live music performances, art displays and more.
When:
Wednesday to Sunday, February 8 to 12
St Kilda Festival
celebrates the creativity and character of the iconic Melbourne suburb with music performances, workshops, exhibitions, theatre, poetry and cinema, leading to the highlight of Festival Sunday featuring over 50 bands, children's entertainment and much more.
Live N Local:
February 5 to 11
Festival Sunday:
Sunday February 12
Ventana Latina Fiesta
, held at various venues in Frankston, celebrates Latin American culture with a range of activities that include art workshops, special film screenings, public forums and more leading up to Ventana Street Fiesta, showcasing global music, market stalls and food.
Ventana Arte:
31 January to 19 March
Ventana Cultura:
28 February to 29 March
Ventana Film Festival:
March 2 & 3
Ventana Musica:
March 16
Ventana Street Fiesta:
March 17
Film Festivals
Indigenous Rights Film Festival
, presented by Green Left Weekly and Socialist Alliance, features documentary and film screenings that include Ningla A-Na, which focuses on the establishment of the Aboriginal Tent Embassy in Canberra in 1972. It's held at Melbourne's Resistance Centre.
When:
Saturday February 11 - 3pm to 9pm
Transitions Film Festival
, held at State Library of Victoria, presents ground-breaking documentaries about our global culture in transition towards a sustainable future. With topics that include future energy, sustainable economics and more, there'll also be forums, guest speakers and more.
When:
February 11 to 19
Music & Arts Festivals
Whittlesea Country Music Festival
celebrates country music with talented performers from across Australia. Held at Whittlesea Showgrounds, the festival includes the Victorian and National Country Music Awards, a vibrant street party, family entertainment and more.
When:
Saturday & Sunday, February 11 & 12
Brunswick Beethoven Music Festival
celebrates one of the greatest and most recognisable composers of all time with performances held at Brunswick Town Hall that feature renowned musicians that include Monica Curro, Massimo Scattolin and Paul Grabowsky.
When:
February 2 to 12 - Various Dates
Herring Island Summer Arts Festival
offers exhibitions every weekend at the Herring Island Environmental Sculpture Park in Toorak. Accessible by boat with a punt service, the arts festival includes special artists' demonstrations, talks, workshops, activities and more.
When:
January 14 to April 1 - Weekends
Valentine's Day
Dinner Bookings for Valentine's Day
bookarestaurant.com
is the easiest way to book a restaurant online. With the choice to search by cuisine and location, you can find great Valentine's Deals. Bookings are free and can be made online at any time of the day.
Find Great Valentine's Day Offers Today
Melbourne Tours & Activities
are a great way to get out and about with loved ones to discover some of the hidden treasures in your own city. With guided tours, ferry rides, special events and more, there's no end of great attractions throughout Melbourne and Victoria.
Find Great Melbourne Tours & Activities Today
Petals Network
can help you make Valentine's Day special with flowers that can be sent to anywhere in the world, offering quality flowers and gifts in over 70 countries with over 1000 florists Australia wide also, so you can make someone feel special wherever they are.
Send Flowers with Petals Network
Break of Day
offers quality hampers and gift baskets with chocolate, tea & coffee, delicious biscuits and cakes. They also offer pampering gifts, luxury bathrobes and even gardening gifts. With something to suit people of all ages, why not spoil your loved one this Valentine's Day?
Find Valentine's Day Gifts with Break of Day
Exhibitions - Art | Festival | Show
Unrequited
, showing at Port Melbourne's MARS Gallery, is a sculpture by Jane Valentine, one of Australia's pre-eminent marble sculptors. An installation in marble of a wing which has been separated from the body of an angel, her new work captures fragile elements of love and pain.
When:
February 9 to March 4
Opening Night:
Tuesday February 14 - 6pm to 8pm
Tamworth Textile Triennial
, held at Melbourne's RMIT Gallery, showcases a range of textile skills that challenge traditional ideas of the craft - from resist printed textiles to hand embroidered cross-stitch, metal wire knitted on a machine to cloth woven on a jacquard loom.
When:
February 10 to March 24
Artist Floor Talk:
March 22 - Bookings Required
Earth's Shadow
, held at Melbourne's fortyfivedownstairs, is an exhibition of works by Jean Lyons. Using the Golden Mean theory and Fibonacci number sequences, thin washes of black and white oil paint juxtapose disparate objects representing elements of earth, fire, water, air and space.
When:
February 7 to 18 - Tuesdays to Saturdays
Studio 12
, a collective of Mornington Peninsula award winning artists, will present contemporary and traditional works at The Well in Camberwell. With artists demonstrating daily, some proceeds from the show will help support Biala Early Childhood Intervention Centre.
When:
February 6 to March 3
Connections
is an exhibition by Jaime Powell, Firestation Print Studio Exhibition Prizewinner from VCA 2011. With beautiful lithographs on show at Armadale's Firestation Print Studio, pieces can be interconnected so that owners can interchangeably position them.
When:
Until Saturday February 11
objets de desir
, held at Langford 120 in North Melbourne, is an exhibition of works by Jan Murray, who has focused on certain relationships between painting and its internal and external architecture by using the creation and installation of plaster simulacra of paintings.
When:
February 2 to March 3 - Wednesdays to Sundays
Variety is the Spice of Life
, presented at Montsalvat in Eltham, is an exhibition of works by Cliff Howard, whose works focus on colour across a variety of subjects that include representations of musicians and dancers, complementing these with works on the animal kingdom.
When:
February 1 to 26
Artist Talks:
Saturdays, February 4, 11 & 18 - 1pm to 3pm
My 2 Cents
, held at Collingwood's EGG Gallery, is a colourful and comical exhibition by Rena Happen$, whose time spent designing art for a pokie machine has inspired paintings, installations, fashion and much more to offer her own unique take on the fickle world of gambling.
When:
February 1 to 13 - Wednesdays to Sundays
Strandbeest
, presented at Federation Square, brings to Melbourne the talents of Dutch artist Theo Jansen, whose kinetic 'artificial life' sculptures will be publicly displayed for a limited time. Fusing art and engineering, Jansen creates giant, self-propelling sculptural creatures.
When:
February 1 to 26
Swarm Series
, held at Fitzroy North's red gallery, is an exhibition by Jess Hall. Inspired by her 'specimen collections', Jess Hall's paintings combine studies from life with invented hybrids, referencing scientific illustration and collection in a series of paintings and works on paper.
When:
February 1 to 22 - Wednesdays to Saturdays
The Babel Project
, held at the Jewish Museum of Australia in St Kilda, draws on the story of the unfinished Tower of Babel to present photographic works by Georgia Metaxas who worked with 36 Melbourne participants from diverse cultural backgrounds, exploring commonality.
When:
Until March 11
View More Exhibitions
Expos, Launches, Open Days & Lectures
Homexpo Lifestyle & Leisure Show
, offers the best of five shows in one with the Homexpo showcasing lifestyle, food and wine, garden, outdoor adventures and vehicles with 4WD, camping caravans, cars and motorcycles on display. The Homexpo will next appear at Bendigo.
When:
Friday to Sunday, February 10 to 12
Best of the Independent Games Festival
, presented at ACMI Cinema in Federation Square, gives kids the chance to play brilliant new games by indie designers for free with a showcase of favourites from the Independent Games Festival, dubbed the 'Sundance of the game world'.
When:
December 20 to March 25
Book Launches
Austral Avenue
, a book drawn from an experimental project space in a Brunswick home, will be launched at The Alderman in Brunswick East. The gallery hosted 21 exhibitions by contemporary artists from Australia and overseas, each with an essay written on living with the artworks.
When:
Saturday February 11 - 3pm to 5pm
More Expos & Launches
|
More Open Days
|
More Tours
Performances & Theatre
Bad Blood Blues
, presented by Manilla Street Productions and held at Prahran's Chapel Off Chapel, is a s powerfully intense and totally engrossing new play present set in Africa as it deals with AIDS drug trials and the sexual moral maze between medical researcher and student.
When:
February 9 to 19
The Breakfast Club
, a stage adaptation of the John Hughes film classic, will be performed by ARC Theatre at Banyule Theatre in Heidelberg. With sharp dialogue, dark humour and familiar characters and themes, the production is sure to entertain as well as inspire nostalgic memories.
When:
Thursday to Saturday, February 9 to 11
Two By Two
, presented by Little Ones Theatre, is a unique twist on the Biblical story set in a Melbourne of the near future where mass flooding finds a couple and a sick woman who have been denied passage on an Ark. Performances are held at fortyfivedownstairs.
When:
February 9 to 19 - Tuesdays to Saturdays
Yes, Prime Minister
, held at Melbourne's Comedy Theatre, is the live comedy from the original writers of the hit BBC TV series. Set in present day, in the oak panelled drawing room of the British Prime Minister's country residence, the play offers an engagingly funny look at politics.
When:
Until February 26
Book Now
A Chorus Line
, held at Her Majesty's Theatre, is the hit show that celebrates the unsung heroes of the American Musical Theatre, the chorus dancers. The production is a brilliantly complex fusion of dance, memorable songs and compellingly authentic drama.
When:
February 4 to March 4
|
Book Now
Lady Chatterley's Lover
, held at Elsternwick's Rippon Lea House and Gardens, is Australian Shakespeare Company's outdoor adaption of D.H. Lawrence's masterpiece, which tells of the adulterous affair between the sexually unfulfilled upper-class Connie and gamekeeper Mellors.
When:
January 31 to March 8
Good People
, presented by St Kilda's Red Stitch Theatre, is the Australian premiere of the latest play from Pulitzer Prize winner David Lindsay-Abaire. Set in South Boston, the play ponders the fate of those who move forward and those left behind through personal choice and destiny.
When:
February 1 to March 3
Tribes
, presented by Melbourne Theatre Company, is Nina Raine's sharp-jabbing comedy that looks at how families communicate. As the conversation unfolds around a family table with arguments and insults, no one pays much attention to the damage it might cause.
When:
February 4 to March 14
Summer of the Seventeenth Doll
, presented by Melbourne Theatre Company at the Arts Centre, is Ray Lawler's classic Australian play that tells the story of Roo and Barney, whose tradition of spending their layoff from the cane-cutting season in Melbourne meets with unwanted change.
When:
January 12 to February 18
Shakespeare Under The Stars
presents Glenn Elston's brilliantly funny new adaptation, 'A Midsummer Night's Dream' Behind The Scenes. Held in Melbourne's Royal Botanic Gardens, the hilarious production showcases Shakespeare's best known scenes with a special comic twist.
When:
December 20 to March 10 - Various Dates
Classical, Choral & Recitals
East Meets West
, held at Melbourne Recital Centre in Southbank, is a performance by Benaud Trio as they perform a program that features a celebration of music spanning the globe with Toru Takemitsu's Between Tides, Aaron Copland's Vitebsk and Swing Shift by Kenji Bunch.
When:
Saturday February 11 - 3pm & 6pm
Lunchtime Organ Recitals
, held at St Michael's Uniting Church on Collins Street, feature organists from across the Globe. Free to attend, resident organist Rhys Boak, often joined by special guests, performs music from some of the greatest composers in human history.
When:
Thursday February 9 - 1pm to 1:30pm
Burlesque, Cabaret & Dance
Sticky Situations
, held at South Melbourne's Butterfly Club, is much more than another cabaret show about awkward dates and personal tribulations with Trevor Jones presenting an evening of happy endings, redheads, impotence and a Beatles song about coming together.
When:
Tuesday & Wednesday, February 7 & 8
Down With Love
, held at Red Bennies in South Yarra's, presents an evening with the ladies and lads of Badass Burlesque, who prove there is so much more to Burlesque than stripping, and much more to Cabaret than Liza Minnelli in an entertaining anti valentines extravaganza.
When:
Saturday February 11 - 7:30pm
View More Performances & Concerts
Entertainment & Nightlife
The Andy Sugg Group
, appearing at Cape Live in Fitzroy, are one of the few father-daughter duos playing in Australia today. Both successful jazz musicians in their own right, they'll be presenting an evening of jazz, drinks and friends with entry by donation.
When:
Thursday February 9 - 8pm
John Montesante Quintet
, performing at East Melbourne's Commune Cafe Bar, brings a hint of New York Be-Bop to Melbourne with performances that include timeless Jazz standards and improvisations by John Montesante and some of the finest, hottest Jazz players in town.
When:
Thursday February 9 - 6pm
Ruth Roshan & Tango Noir
will launch their new CD at Prahran's Chapel Off Chapel. Capturing the ambience of a 1930's French Salon, their performances are laden with flair, elegance and sauciness, taking the audience on a journey into the thrilling musical world of the tango.
When:
Friday February 10 - 8pm
The Clouds
, a 90's alternative pop rock outfit, will return to the stage to play songs from their unforgettable career, plus a few new songs destined for future release. Appearing at the Corner Hotel in Richmond, they'll be joined by Laura Imbruglia & Band and The Ben Mason Band.
When:
Saturday February 11 - 8:30pm
Fairfield Amphitheatre Summer Concert Series
offers a fantastic program of free performances. Presented by the City of Yarra, the family-friendly concerts feature a diverse range of talented performers with backgrounds and styles from across the globe.
When:
Sundays During February - 5pm to 7:30pm
Hall & Oates
, the number one selling duo in music history and pioneers of rock'n'soul, will be performing live at Rochford Winery in Coldstream. Currently on their first Australian tour since 1991, they'll be joined for the concert by Australia's own Icehouse.
When:
Sunday February 12
Melbourne Zoo Twilights
offers the chance to enjoy music performed live at Melbourne Zoo with a fantastic program that boasts a great range of performers. Held on the zoo's concert lawn areas, each concert evening also includes special displays of selected species.
When:
Until March 18 - Saturdays & Sundays
View More Live Gigs
Comedy & Magic
Tim Minchin Versus The MSO
, winner of last year's Helpmann Award for Best New Australian Work, brings to the stage of St Kilda's Palais Theatre the sharp, lyrical wit of one of Australia's finest comedians in a performance that's already thrilled audiences both here and in the UK.
When:
Tuesday & Wednesday, February 7 & 8
Cinema
Rooftop Cinema
flickers into action with film screenings of everything from cult favourites to new releases and documentaries, literally offering the height of entertainment with screenings held on the rooftop of Swanston Street's Curtin House along with the rooftop bar.
When:
Until March 29 - Various Dates
The Shadow Electric
, Melbourne's first large scale independent open-air cinema, is held within the beautiful grounds of the Abbotsford Convent. Along with screenings of quality films, the cinema also has a licensed bar with food, live music entertainment and a shorts film program.
When:
Until April 29 - Thursdays to Sundays
Southgate Cinema
presents films that include popular releases, art house films, documentaries and more right in the heart of Southgate. Free to attend, it provides an outdoor experience while remaining undercover inside the centre with screenings held under the open atrium.
When:
Until February 29 - Tuesdays & Wednesdays - 7pm
Cameo Outdoor Cinema
in Belgrave features state-of-the-art sound, stylish deckchairs and a whopping great screen. With a program of arthouse and quality mainstream films, they'll be screening first release films, offering a fantastic cinematic experience throughout summer.
When:
Until April 14 - Various Dates
Ford Focus Moonlight Cinema
, held at Melbourne's Royal Botanic Gardens, offers a program of latest releases, cult classics and contemporary films. A great way to spend a night out with friends and family, you can bring your own picnic or purchase food while there.
When:
Until March 25 - Various Dates
Movies in the Vineyard
, held at Rochford Wines just an hour drive from Melbourne, presents an all-weather, outdoor event. Screenings of diverse and outstanding quality films held beneath the stars and amidst the lush scenery of Yarra Valley make for a special night out.
When:
Until February 14 - Various Dates
Ben & Jerry's Openair Cinema
offers an eclectic mix of live music and entertainment provided by local and national artists. Held on the rooftop of St Kilda Sea Baths, the cinema features a diverse program of classics, family films, shorts from selected film festivals and more.
When:
December 12 to February 9
View More Cinema
Melbourne For Kids
Pocketfool Plus
, held at Melbourne's ArtPlay, is a chance for kids to join Pocketfool's Heidi Weatherald and performer and sound artist Anna Liebzeit in exploring the intriguing world of sound-scapes through storytelling and song, voice acrobatics and a body wiggle here and there.
When:
Friday February 10 - Bookings Required
Kids at Victoria Park
, presented as part of Boroondara's Summer Music Series, offers a free day of laughter and excitement for the family with the concert in Kew held alongside animal displays, the Tree House Art Workshop, face painters and fun with Danny the Clown.
When:
Sunday February 12 - 11am to 1:30pm
Diamond Valley Railway
, located in the parkland of Eltham close to Diamond Creek, is a fun ride-on miniature railway with plenty to see during the scenic ride. Just like a real railway system, the children's ride features railway stock, bridges, shunting yards and even tunnels.
When:
Sundays - 11am to 5pm
Sand Sculpting Australia
will again present a special display on Frankston's Waterfront with this year's theme of Toytopia featuring over 3,500 tonnes of sand carved into spectacular sculptures depicting dolls, teddy bears and other iconic childhood toys.
When:
January 26 to April 26
Summer Groove Kids Concerts
celebrate Melbourne Zoo's 150th anniversary with performances for children that include shows from Wild Aussies, Blinky Bill and Friends, Hey-Dee-Ho and many other special guests, offering a great chance to gather for lunch at the Zoo stage.
When:
January 2 to February 26
Circus
Stardust Circus
, Australia's largest circus with animals, will be holding performances in Mooroolbark. The performance features lions, monkeys, Liberty horses and trick ponies, acrobats, Aerialists, the sensational flying trapeze, clowns and more for the whole family.
Mooroolbark:
Until Feb 12 - Wednesdays to Sundays
Silvers Grand Magic Circus
will be appearing with performances held in Nunawading. Established in 1976, the circus offers a great show for people of all ages with performers including everything from jugglers and clowns to acrobats, international performers and more.
Nunawading:
Jan 27 to Feb 19 - Various Dates
Markets, Fetes and Fairs
Retromania Collectables & Nostalgia Fair
is a great chance to browse and buy from stalls offering collectable, hobby and memorabilia items. Held at Frankston Arts Centre, the event will feature a mix of vintage retro and hard to find collectables from many eras.
When:
Sunday February 12 - 9am to 2pm
Melbourne Market Guide
View MARKETS calendar
to make the most of the rare sunny days (it's a coin toss, isn't it!) and head to one of Melbourne's many excellent markets for a bargain!

A growing number of food, produce and even wine markets are springing up around the suburbs.
Wining & Dining
Poultrygeist
, inspired by the cult film of a similar name, is a special menu presented by The Commoner in Fitzroy. Paying a cheeky homage to the Silver Screen throughout the year, special dinners will be on offer through selected months with unique cult movie inspired menus.
February Menu:
Poultrygeist
Launch Night:
Thursday February 2
Murder On The Puffing Billy Express
presents a unique and intriguing night of murder, mystery and suspense aboard Puffing Billy's evening dinner train special. With guests invited to come dressed as their favourite Agatha Christie character, prizes are also offered to the best dressed.
When:
Until November 22 - Various Dates
bookarestaurant.com
bookarestaurant.com
is the easiest way to book a restaurant online. With the choice to search by cuisine and location, you can find great dining offers with some of Melbourne's finest restaurants. Bookings are free and can be made online at any time of the day.
Book a Restaurant Today
Sporting Events
Soccer
Hyundai A League | Week 19
Melbourne Victory v Central Coast Mariners
Friday February 10 - 8pm
AAMI Park, Melbourne
Rugby
Super Rugby Season - Trial Match
Melbourne Rebels vs Blues
Saturday February 11 - 7:40pm
AAMI Park, Melbourne
Golf
Handa Women's Australian Open Golf
, held at Black Rock's Royal Melbourne Golf Club, attracts some of the world's best golfers from Australia and overseas to battle it out for the prized Patricia Bridges Trophy in what is now a national celebration of Australian women's golf.
When:
Thursday to Sunday, February 9 to 12
Horse Racing
Sportingbet Park Race Days
Midweek Meeting (Hillside)
Wednesday February 8 - Gates Open 11am
Sportingbet Park, Sandown
TGIFebruary Friday Night Racing
brings an added thrill to racing nights at Moonee Valley with Premium Night Racing also offering the chance to win up to $5,000 in the Dining Boxes during February.
Race Nights:
Fridays in February- Gates Open 5:15pm
Community Sports
AV Shield - Final
, held at Lakeside Stadium in Albert Park and presented by the peak athletic body in the state, Athletics Victoria, is part of their wide range of events held to encourage, improve and promote a wide range of sports for all of their active members.
When:
Saturday February 11
Albert parkrun
is a FREE weekly 5km event for runners of all standards, which takes place every week in Albert Park, offers an opportunity for people of all backgrounds and ages to come together on a regular basis to enjoy this beautiful park and get physically active into the bargain.
When:
Saturdays, 8am - FREE but Registration Required
View More Sports Events
Let Melbourne Know...
Advertise Your School Fete, Fair or Carnival FREE!
Everyone wants to support their local school by going to their annual fundraiser. Last year we promoted a whopping 1,200 school events. So, make sure you let your school organizers know they can list their fete, fair or carnival for
FREE @ OnlyMelbourne!
Add Your Event for FREE Today!!
Trivia & Humour
Shaggy Dog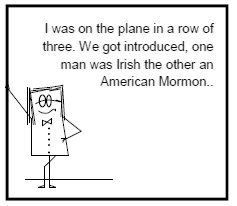 Shaggy Dog by Deej
-
Click Here to find what happens!
As Much Class As Glass
The National Gallery of Victoria has the world's largest stained glass ceiling, measuring 51 metres long by 15 metres wide.
The famous ceiling was created by Leonard French, who is also known for the equally beautiful stained glass circular window in Monash University's Robert Blackwood Concert Hall.
An accomplished Melbourne artist, since 1949 French has held over 40 solo exhibitions in Australia and was honoured with an OBE in 1969.
More World Firsts for Melbourne..
|
Read Melbourne Trivia...
WHAT'S ON CALENDAR
OnlyMelbourne's Calendar
allows you to select any day of the year to view everything (everything!!!) on that day in an easy to read, printable display.
-:- View
What's On Calendar
-:- View
Markets Only Calendar
WHAT'S ON RSS FEEDS
We have a range of
RSS Feeds
.
NEWSLETTER
What's On this Week
is an email overview and reminder of the (too many to mention) events happening this week in Melbourne.
Get your copy
of What's On this Week!
FREE ADVERTISING
Advertising
your EVENT at OnlyMelbourne is not only easy, it's
FREE!!
-
Apply Online..
for inclusion in the What's On calendar and newsletter!
❊ Web Links ❊
→
Newsletter | #266 | What's On this Week
→
Subscribe to OnlyMelbourne - Get your copy of What's On this Week!
→
List Your Business or Event - It's FREE!
→
Events Calendar - Find out What's On any day of the week!
→
Mobile OnlyMelbourne
→
Melbourne for Children | Kids
→
Newsletter | #265 | What's On this Week [Last Week]
Trending HOT

Things to see, hear & do this weekend
Make the most of your weekend in Melbourne with these fabulous events. No city does it better than Melbourne, so get out and discover the very best shows, festivals, ..
---
Update Page