Newsletter | #265 | What's On this Week
Welcome to this week's Melbourne events, exhibitions, sports and community guide for Tuesday to Monday, January 31 to February 6, 2012.
This week... with the school holidays finally winding down, the time is ripe for the grownups to have their fun in the sun, as dubious as it may be of late - the sun, that is, not school holidays. Nothing dubious there... anyone with kids knows well where they stand on school holidays, if only for the rare times they get to actually sit down.
And so, with my sly dig at the numerous pantry-urchins that plague me out of the way, there's the return of St Kilda Festival with music, arts, and many other shenanigans for the aforementioned grownups.
There's also a good dose of multicultural attractions with Federation Square playing host to the Anatolian Culture & Arts Festival, while in Frankston you'll find Ventana Latina Fiesta celebrating all things Latin with an extensive program of events.
And with the Brunswick Beethoven Music Festival catering for lovers of classical music, there's also St Jerome's Laneway Festival and DayGlow Festival, making it a big week for those in dire need of a musical fix.
Myself, I'm inclined to spend some time enjoying the quiet, broken only by the gentle rustling of chips from a well-stocked pantry.
OnlyMelbourne Welcomes
The Pure Genius Exhibition
, a photography and digital art competition, offers you the chance to not only have your image displayed in a Melbourne gallery, but also win $20,000 worth of prizes.
To Enter Visit
www.geniusprinting.com.au/puregenius
Entries Close February 17
Winners Announced:
March 16
Exhibition Opens:
April 13
Major Events
St Kilda Festival
celebrates the creativity and character of the iconic Melbourne suburb with music performances, workshops, exhibitions, theatre, poetry and cinema, leading to the highlight of Festival Sunday featuring over 50 bands, children's entertainment and much more.
Yalukit William Ngargee:
Saturday February 4
Live N Local:
February 5 to 11
Festival Sunday:
Sunday February 12
Anatolian Culture & Arts Festival
brings a taste of Anatolia to Federation Square with live concerts from international and local artists, art exhibitions, dancing, whirling dervishes, oil wrestling and even replicas of Istanbul's Grand Bazaar, Ottoman and the Trojan Horse.
When:
Saturday & Sunday, February 4 & 5
Ventana Latina Fiesta
, held at various venues in Frankston, celebrates Latin American culture with a range of activities that include art workshops, special film screenings, public forums and more leading up to Ventana Street Fiesta, showcasing global music, market stalls and food.
Ventana Arte:
31 January to 19 March
Ventana Cultura:
28 February to 29 March
Ventana Film Festival:
March 2 & 3
Ventana Musica:
March 16
Ventana Street Fiesta:
March 17
Midsumma Festival
celebrates Gay and Lesbian culture at various venues in Melbourne with queer-centric and queer friendly performances and entertainment including special performances, cabaret, art exhibitions, community events and much more in its extensive program.
When:
January 15 to February 5
Pride March:
Sunday February 5
Food & Wine Festivals
Harvest 'N' Graze Festival
, held at Caulfield Racecourse, showcases the most delicious gourmet food and wines along with guests that include Mark Seymour and Deborah Conway, celebrity chefs and cooking demonstrations, children's entertainment and more.
When:
Sunday February 5 - 10am to 6pm
Music & Arts Festivals
Brunswick Beethoven Music Festival
celebrates one of the greatest and most recognisable composers of all time with performances held at Brunswick Town Hall that feature renowned musicians that include Monica Curro, Massimo Scattolin and Paul Grabowsky.
When:
February 2 to 12 - Various Dates
St Jerome's Laneway Festival
, returning to Footscray Community Arts Centre, is a popular street party celebration of creativity with a day of art installations, gourmet food, markets and live music with performers including Active Child, Pajama Club and many other guests.
When:
Saturday February 4
Dayglow Festival
returns to Melbourne bigger and better than ever with a new show BLU, Beats-Love-Unity Tour. Stepping beyond the nightclub to appear at Melbourne showgrounds, the arena show features some of the hottest international performers and DJs.
When:
Saturday February 4
Murray River International Music Festival
features world class performances held in venues ranging from riverside settings to riverboats and wineries. Held in towns that include Mildura, Swan Hill and Echuca, the festival also includes master-classes, workshops and more.
When:
January 24 to - February 5
Herring Island Summer Arts Festival
offers exhibitions every weekend at the Herring Island Environmental Sculpture Park in Toorak. Accessible by boat with a punt service, the arts festival includes special artists' demonstrations, talks, workshops, activities and more.
When:
January 14 to April 1 - Weekends
Exhibitions - Art | Festival | Show
Debra Luccio's Free Evening Artist Talk
, presented at Melbourne's Hill of Content Bookshop, invites the public to a special event to enjoy a glass of Pikes 'Luccio' Wine and listen as Debra Luccio discusses artwork in her upcoming exhibition Images of The Australian Ballet.
When:
Thursday February 2 - 6.15pm to 7.15pm
objets de desir
, held at Langford 120 in North Melbourne, is an exhibition of works by Jan Murray, who has focused on certain relationships between painting and its internal and external architecture by using the creation and installation of plaster simulacra of paintings.
When:
February 2 to March 3 - Wednesdays to Sundays
Official Opening:
Friday February 4 - 2pm to 5pm
Variety is the Spice of Life
, presented at Montsalvat in Eltham, is an exhibition of works by Cliff Howard, whose works focus on colour across a variety of subjects that include representations of musicians and dancers, complementing these with works on the animal kingdom.
When:
February 1 to 26
Artist Talks:
Saturdays, February 4, 11 & 18 - 1pm to 3pm
My 2 Cents
, held at Collingwood's EGG Gallery, is a colourful and comical exhibition by Rena Happen$, whose time spent designing art for a pokie machine has inspired paintings, installations, fashion and much more to offer her own unique take on the fickle world of gambling.
When:
February 1 to 13 - Wednesdays to Sundays
Opening Night:
Friday February 3 - 6pm to 9pm
Strandbeest
, presented at Federation Square, brings to Melbourne the talents of Dutch artist Theo Jansen, whose kinetic 'artificial life' sculptures will be publicly displayed for a limited time. Fusing art and engineering, Jansen creates giant, self-propelling sculptural creatures.
When:
February 1 to 26
Swarm Series
, held at Fitzroy North's red gallery, is an exhibition by Jess Hall. Inspired by her 'specimen collections', Jess Hall's paintings combine studies from life with invented hybrids, referencing scientific illustration and collection in a series of paintings and works on paper.
When:
February 1 to 22 - Wednesdays to Saturdays
The Babel Project
, held at the Jewish Museum of Australia in St Kilda, draws on the story of the unfinished Tower of Babel to present photographic works by Georgia Metaxas who worked with 36 Melbourne participants from diverse cultural backgrounds, exploring commonality.
When:
Until March 11
View More Exhibitions
Expos, Launches, Open Days & Lectures
Melbourne Summer Boat Show
, held at Docklands, has something for all the family with exciting boat displays and giveaways. With live music stages, gourmet food, fashion and more, the festival features activities that include fishing, kayaking and free boat rides.
When:
Friday to Sunday, February 3 to 5
Spa and Pool Show
, held at Melbourne Exhibition Centre, showcases displays from the widest range of leading pool and spa manufacturers. The event also features advice and products for landscaping, outdoor living and the latest in water and energy saving technologies.
When:
Friday to Sunday, February 3 to 5
New Age Healing & Psychic Expo
, next appearing at Mornington Peninsula Theatre, showcases jewellery, incense, salt lamps, crystals and more. Visitors to the expo can also have a personal psychic reading with experienced mediums, clairvoyants and tarot readers.
When:
Sunday February 5 - 10am to 5pm
Best of the Independent Games Festival
, presented at ACMI Cinema in Federation Square, gives kids the chance to play brilliant new games by indie designers for free with a showcase of favourites from the Independent Games Festival, dubbed the 'Sundance of the game world'.
When:
December 20 to March 25
Car Shows
Formula 1 World
, held at Southbank's Queensbridge Square and presented by the Australian Grand Prix Corporation, offers a taste of the excitement of the upcoming Formula 1 Australian Grand Prix with a series of exciting and free motorsport themed activities and games.
When:
January 24 to February 2
More Expos & Launches
|
More Open Days
|
More Tours
Performances & Theatre
Yes, Prime Minister
, held at Melbourne's Comedy Theatre, is the live comedy from the original writers of the hit BBC TV series. Set in present day, in the oak panelled drawing room of the British Prime Minister's country residence, the play offers an engagingly funny look at politics.
When:
Until February 26
Book Now
A Chorus Line
, held at Her Majesty's Theatre, is the hit show that celebrates the unsung heroes of the American Musical Theatre, the chorus dancers. The production is a brilliantly complex fusion of dance, memorable songs and compellingly authentic drama.
When:
February 4 to March 4
|
Book Now
Lady Chatterley's Lover
, held at Elsternwick's Rippon Lea House and Gardens, is Australian Shakespeare Company's outdoor adaption of D.H. Lawrence's masterpiece, which tells of the adulterous affair between the sexually unfulfilled upper-class Connie and gamekeeper Mellors.
When:
January 31 to March 8
Good People
, presented by St Kilda's Red Stitch Theatre, is the Australian premiere of the latest play from Pulitzer Prize winner David Lindsay-Abaire. Set in South Boston, the play ponders the fate of those who move forward and those left behind through personal choice and destiny.
When:
February 1 to March 3
Carnegie 18
presents compelling plays chosen after a call was put out for new, innovative works by the Australia Council and the Arts Centre, where performances are held. The first three productions to be shown are The New Black, Cautionary Tales for Children and DreamSong.
When:
February 2 to 7
Tribes
, presented by Melbourne Theatre Company, is Nina Raine's sharp-jabbing comedy that looks at how families communicate. As the conversation unfolds around a family table with arguments and insults, no one pays much attention to the damage it might cause.
When:
February 4 to March 14
Negative Energy Inc.
performed at St Kilda's Theatre Works by Ash Flanders, takes no prisoners in this petty, unwarranted attack on the modern world. Accompanied by pianist Dave Barclay, Ash speaks, sings and minces as he attempts to prove life is exhausting and thankless.
When:
Until February 5 - Various Dates
37 Ways To Say I'm Gay
, held as part of Midsumma Festival, is the new play by prominent gay writer and director Wayne Tunks. Featuring 12 actors playing 92 Characters, the stories told span many times and continents. Performances are held at Downstairs At Alma's in Caulfield North.
When:
January 15 to February 5 - Various Dates
Summer of the Seventeenth Doll
, presented by Melbourne Theatre Company at the Arts Centre, is Ray Lawler's classic Australian play that tells the story of Roo and Barney, whose tradition of spending their layoff from the cane-cutting season in Melbourne meets with unwanted change.
When:
January 12 to February 18
Shakespeare Under The Stars
presents Glenn Elston's brilliantly funny new adaptation, 'A Midsummer Night's Dream' Behind The Scenes. Held in Melbourne's Royal Botanic Gardens, the hilarious production showcases Shakespeare's best known scenes with a special comic twist.
When:
December 20 to March 10 - Various Dates
Classical, Choral & Recitals
Lunchtime Organ Recitals
, held at St Michael's Uniting Church on Collins Street, feature organists from across the Globe. Free to attend, resident organist Rhys Boak, often joined by special guests, performs music from some of the greatest composers in human history.
When:
Thursday February 2 - 1pm to 1:30pm
Burlesque, Cabaret & Dance
Leggings Are Not Pants
, presented by Women's Circus, is a raw and beautiful show that proves there are no boundaries to gender identity, but there are to lycra. Performed at Melbourne's fortyfivedownstairs, the show defies the divide between masculinity and femininity.
When:
Wednesday to Sunday, February 1 to 5
NASTY!
is a performance by Candice McQueen, the creation of London Cabaret tranny artist, Spanky. Performed at South Melbourne's The Butterfly Club, the solo cabaret is about an immortal demi-goddess who has sipped nectar with Allah and was once the care giver of Helen Kellar.
When:
Until Sunday February 5
View More Performances & Concerts
Entertainment & Nightlife
Soundgarden
, returning to Australian shores for the first time in fifteen years, will be performing at Melbourne's Sidney Myer Music Bowl. With a new album due for release this year, one of the most iconic bands of the 90's will be supported by special guests, The Bronx.
When:
Wednesday February 1
Feist
, having gone underground for the past few years, returns to the stage with the release of Leslie Feist's new album, Metals. With songs ranging from low rumbling and moody ambiences to those that are more brutal and intense, she'll perform at St Kilda's Palais Theatre.
When:
Wednesday February 1
Laura Marling
, hailed as NME's Best Solo Artist and anointed Best British Female at the Brit Awards, will be performing at Melbourne's Forum Theatre. The revered songstress's has recently moved beyond her nu-folk tag to show further depth and wisdom in her lyricism.
When:
Thursday February 2
Dirty Canary
, a Melbourne based hard rock outfit, will launch their CD at Gertrude's Brown Couch in Fitzroy. Exploring the depths of hard rock , funk and metal with vocals that entwine with ever changing guitar riffs, they'll be supported by The Sunsleepers and War In Arcadia.
When:
Friday February 3
Melbourne Zoo Twilights
offers the chance to enjoy music performed live at Melbourne Zoo with a fantastic program that boasts a great range of performers. Held on the zoo's concert lawn areas, each concert evening also includes special displays of selected species.
When:
Until March 18 - Saturdays & Sundays
Jazz at Canterbury Gardens
is a much loved event that features live bands with this year's performance featuring Ali McGregor. Held in the 100 year old rotunda of Canterbury's beautiful heritage gardens, the free concert is part of a series in Boroondara's magnificent parks.
When:
Sunday February 5 - 4pm to 6pm
View More Live Gigs
Comedy & Magic
I Know What You're Thinking
, held at Caulfield North's Downstairs at Alma's, is a witty show by magician Cath Jamison, who proves that conjuring, the paranormal and women's intuition does exist as she explores bizarre dating rituals and the 'feminine mystique'.
When:
January 27 to February 4
Cinema
Croydon Film Society
hold regular screenings at Chirnside Park's Reading Cinema, showcasing quality films with annual membership including all screenings and attendance of their end of year party. The next film screening will be Oranges and Sunshine, directed by Jim Loach.
When:
Monday February 6 - 7:15pm
The Shadow Electric
, Melbourne's first large scale independent open-air cinema, is held within the beautiful grounds of the Abbotsford Convent. Along with screenings of quality films, the cinema also has a licensed bar with food, live music entertainment and a shorts film program.
When:
Until April 29 - Thursdays to Sundays
Southgate Cinema
presents films that include popular releases, art house films, documentaries and more right in the heart of Southgate. Free to attend, it provides an outdoor experience while remaining undercover inside the centre with screenings held under the open atrium.
When:
Until February 29 - Tuesdays & Wednesdays - 7pm
Cameo Outdoor Cinema
in Belgrave features state-of-the-art sound, stylish deckchairs and a whopping great screen. With a program of arthouse and quality mainstream films, they'll be screening first release films, offering a fantastic cinematic experience throughout summer.
When:
Until April 14 - Various Dates
Ford Focus Moonlight Cinema
, held at Melbourne's Royal Botanic Gardens, offers a program of latest releases, cult classics and contemporary films. A great way to spend a night out with friends and family, you can bring your own picnic or purchase food while there.
When:
Until March 25 - Various Dates
Movies in the Vineyard
, held at Rochford Wines just an hour drive from Melbourne, presents an all-weather, outdoor event. Screenings of diverse and outstanding quality films held beneath the stars and amidst the lush scenery of Yarra Valley make for a special night out.
When:
Until February 14 - Various Dates
Ben & Jerry's Openair Cinema
offers an eclectic mix of live music and entertainment provided by local and national artists. Held on the rooftop of St Kilda Sea Baths, the cinema features a diverse program of classics, family films, shorts from selected film festivals and more.
When:
December 12 to February 9
View More Cinema
Melbourne For Kids
Family Day at Collingwood Children's Farm
is a special children's event held each month with each family day featuring a particular theme with activities provided for kids. Activities include hayrides, a BBQ and much more to make it a great day out for the kids and family.
When:
Sunday February 5
Sand Sculpting Australia
will again present a special display on Frankston's Waterfront with this year's theme of Toytopia featuring over 3,500 tonnes of sand carved into spectacular sculptures depicting dolls, teddy bears and other iconic childhood toys.
When:
January 26 to April 26
Summer Groove Kids Concerts
celebrate Melbourne Zoo's 150th anniversary with performances for children that include shows from Wild Aussies, Blinky Bill and Friends, Hey-Dee-Ho and many other special guests, offering a great chance to gather for lunch at the Zoo stage.
When:
January 2 to February 26
Circus
Stardust Circus
, Australia's largest circus with animals, will be holding performances in Mooroolbark. The performance features lions, monkeys, Liberty horses and trick ponies, acrobats, Aerialists, the sensational flying trapeze, clowns and more for the whole family.
Mooroolbark:
Until Feb 12 - Wednesdays to Sundays
Silvers Grand Magic Circus
will be appearing with performances held in Nunawading. Established in 1976, the circus offers a great show for people of all ages with performers including everything from jugglers and clowns to acrobats, international performers and more.
Nunawading:
Jan 27 to Feb 19 - Various Dates
Markets, Fetes and Fairs
Melbourne Market Guide
View MARKETS calendar
to make the most of the rare sunny days (it's a coin toss, isn't it!) and head to one of Melbourne's many excellent markets for a bargain!

A growing number of food, produce and even wine markets are springing up around the suburbs.
Wining & Dining
Victorian Wine Showcase
, held at Federation Square's Atrium, allows you to taste wines from regional Victorian Wineries and meet with winemakers. With wines available to buy at each event, this month will showcase wines from Yarra Valley, Mornington Peninsula and Gippsland.
When:
Wednesday & Thursday, February 1 & 2
Poultrygeist
, inspired by the cult film of a similar name, is a special menu presented by The Commoner in Fitzroy. Paying a cheeky homage to the Silver Screen throughout the year, special dinners will be on offer through selected months with unique cult movie inspired menus.
February Menu:
Poultrygeist
Launch Night:
Thursday February 2
Murder On The Puffing Billy Express
presents a unique and intriguing night of murder, mystery and suspense aboard Puffing Billy's evening dinner train special. With guests invited to come dressed as their favourite Agatha Christie character, prizes are also offered to the best dressed.
When:
Until November 22 - Various Dates
bookarestaurant.com
bookarestaurant.com
is the easiest way to book a restaurant online. With the choice to search by cuisine and location, you can find great dining offers with some of Melbourne's finest restaurants. Bookings are free and can be made online at any time of the day.
Book a Restaurant Today
Sporting Events
Soccer
Hyundai A League | Week 18
Melbourne Heart v Melbourne Victory
Saturday February 4 - 7:45pm
AAMI Park, Melbourne
Basketball
NBL Championship | Round 18
Melbourne Tigers V Adelaide 36ers
Friday February 3 - 7:30pm
State Netball and Hockey Centre, Parkville
Horse Racing
Sportingbet Park Race Days
Midweek Meeting (Hillside)
Wednesday February 1 - Gates Open 11am
Sportingbet Park, Sandown
Friday Night Racing
sees the nights come alive at Moonee Valley in a world-class season, where the world's best thoroughbreds, trainers and jockeys compete.
Next Race:
Friday February 3 - Gates Open 5:15pm
Community Sports
Running Fit Super Sunset Series
is a twilight series event that offers participants the exciting opportunity to complete a 4km or 8km course through the Melbourne Zoo, The Tan and Princes Park. With Adult and Junior entries available now, there are also Family and Team entry rates.
When:
Wednesday February 1 - Melbourne Zoo
Come & Try Rowing
- The Y Rowing Centre, located in Albert Park Lake, invites you to try your hand at rowing. Held on the first Sunday of each month, the Come & Try Rowing sessions are open to participants of all ages. Just turn up and have fun!
When:
Sunday February 5
Albert parkrun
is a FREE weekly 5km event for runners of all standards, which takes place every week in Albert Park, offers an opportunity for people of all backgrounds and ages to come together on a regular basis to enjoy this beautiful park and get physically active into the bargain.
When:
Saturdays, 8am - FREE but Registration Required
View More Sports Events
Let Melbourne Know...
Advertise Your School Fete, Fair or Carnival FREE!
Everyone wants to support their local school by going to their annual fundraiser. Last year we promoted a whopping 1,200 school events. So, make sure you let your school organizers know they can list their fete, fair or carnival for
FREE @ OnlyMelbourne!
Add Your Event for FREE Today!!
Trivia & Humour
Shaggy Dog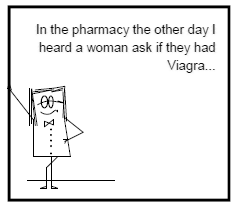 Shaggy Dog by Deej
-
Click Here to find what happens!
Is That An Overturned Tram In Your Pocket..?
When Victorian Police went on strike in 1923, many of the volunteer "Special Constables"who were appointed to maintain order during the riots which took place had ironically been involved in an earlier riot of 1919 when they had invaded the offices of the Victorian Premier, using an inkstand to assault the very same man who would later appoint them as officers of the law, clearly under duress.
Looting and rioting was so severe that trams were even overturned, and while much of the chaos and theft was attributed by many of Australia's newspapers to Melbourne's criminal element, with Squizzy Taylor bearing a lot of that brunt, court records would later show that most offenders who were apprehended during the riots were in fact young men and boys who had no previous histories of crime.
Read more about the 1923 Police Strike
|
Read Melbourne Trivia...
See More of Melbourne
Melbourne Tours & Activities
are a great way to get out and about with the family to discover some of the hidden treasures in your own city. With guided tours, ferry rides, sports events and more, there's no end of great attractions throughout Melbourne and Victoria.
Find Great Melbourne Tours & Activities Today
WHAT'S ON CALENDAR
OnlyMelbourne's Calendar
allows you to select any day of the year to view everything (everything!!!) on that day in an easy to read, printable display.
-:- View
What's On Calendar
-:- View
Markets Only Calendar
WHAT'S ON RSS FEEDS
We have a range of
RSS Feeds
.
NEWSLETTER
What's On this Week
is an email overview and reminder of the (too many to mention) events happening this week in Melbourne.
Get your copy
of What's On this Week!
FREE ADVERTISING
Advertising
your EVENT at OnlyMelbourne is not only easy, it's
FREE!!
-
Apply Online..
for inclusion in the What's On calendar and newsletter!
❊ Web Links ❊
→
Newsletter | #265 | What's On this Week
→
Subscribe to OnlyMelbourne - Get your copy of What's On this Week!
→
List Your Business or Event - It's FREE!
→
Events Calendar - Find out What's On any day of the week!
→
Mobile OnlyMelbourne
→
Melbourne for Children | Kids
→
Newsletter | #264 | What's On this Week [Last Week]
❊ COVID-19 Notice ❊
Many locations have gone into lockdown as the state takes action to stop the spread of the deadly coronavirus (COVID-19).
→
Disclaimer
: Check with the operator before making plans
...
Trending HOT

Drive-In Movie Club
Drive-In Immersive Cinema Nights Are Coming to Melbourne Put together by our friends at Hot Tub Cinema, a string of family-friendly, social distancing-safe, drive-in ..

Things to see, hear & do this weekend
Make the most of your weekend in Melbourne with these fabulous events. No city does it better than Melbourne, so get out and discover the very best shows, festivals, ..
---
Update Page