Newsletter | #264 | What's On this Week
Welcome to this week's Melbourne events, exhibitions, sports and community guide for Tuesday to Monday, January 24 to 30, 2012.
This week... Australia Day is here in all its eventful glory, bringing it with it a great swell of other events for that less official public holiday, otherwise known as Friday. Along with a fine selection of festivals and events held across the - ahem - long weekend, we have a new kid on the block with The Piers Festival in Port Melbourne offering a family friendly day.
On much more familiar and also musical ground, there's the Murray River Music Festival with a great program of concerts, the Big Day Out, and the Globe to Globe Festival with music from all corners of the world.
OnlyMelbourne Welcomes
Minsky's Market
, held at Fitzroy's House of Burlesque, is a unique market filled with fashion, art and lingerie, which also supports local talent. With vintage style clothing and artist made fashions, stallholders include Bonsai Kitten, Jubilee Road and Truffle Mistress.
When:
Sunday February 5 - 11am to 5pm
School Holiday Guides
Check out our
School Holiday Guide
for the latest on what to do with the kids during Summer Holidays. The holiday guide offers a great range of activities for the young and young at heart, with events, tours, workshops, concerts and holiday programs.. all in marvellous Melbourne!
School Holiday Guide - Dec 22 to Feb 1
Australia Day
Australia Day
is celebrated with a wide range of special events held to honour the day with plenty of free events and activities that you'll find in Melbourne and throughout the suburbs with many local councils offering events such as BBQ days, Ceremonies and more.
View Australia Day Events - January 26
Share the Spirit
, held at East Melbourne's Treasury Gardens, is a free festival that recognises and honours the original occupants of this country with a great line-up of performers. The event also includes community market stalls, workshops and children's activities.
When:
Thursday January 26 - 1pm to 7pm
Government House Open Day
, celebrating Australia Day, allows the public to visit Government House, one of Australia's finest buildings. With many rooms open to view, activities include a tour of the house and picnic grounds and children's entertainment in the grounds.
When:
Thursday January 26 - 10am to 3pm
Major Events
The Piers Festival
, held at Station Pier and Princes Pier in Port Melbourne, is a celebration of migration that features fun for all the family with spectacular displays of music, dance, food and historical displays along with the tall ship Enterprize there on the day and fireworks in the evening.
When:
Saturday January 28
Festival of Sails
, Australia's largest sailing regatta with over 400 yachts racing from Williamstown to Geelong, offers great action for sailing fans along with fantastic free family entertainment on Geelong's shores with three stages, stall holders, art and craft stalls and much more.
When:
January 21 to 29
Midsumma Festival
celebrates Gay and Lesbian culture at various venues in Melbourne with queer-centric and queer friendly performances and entertainment including special performances, cabaret, art exhibitions, community events and much more in its extensive program.
When:
January 15 to February 5
Pride March:
Sunday February 5
Port Fairy Moyneyana Festival
, Victoria's longest running festival, is a community event for the whole family with daily entertainment that includes historic tours, concerts and film screenings, camel rides, workshops and more with many attractions and special events free.
When:
December 24 to January 26
Chinese New Year
Chinese New Year at Chinese Museum
celebrates with a special day of free entry and the chance to see the 63 metre-long Millennium Dragon awakened from its slumber with colourful, lively performances and lion dances along with other special attractions and cultural activities.
When:
Sunday January 29
Also See:
More on Chinese New Year
Also See:
IFSA Chinese New Year Luncheon
Music & Arts Festivals
Murray River International Music Festival
features world class performances held in venues ranging from riverside settings to riverboats and wineries. Held in towns that include Mildura, Swan Hill and Echuca, the festival also includes master-classes, workshops and more.
When:
January 24 to - February 5
Globe to Globe
, Kingston's World Music Festival is an annual celebration of the multi-cultural community. Held at Clayton South's Namatjira Park, the festival program has outstanding performers, workshops, exotic food, children's rides and a spectacular fireworks display.
When:
Saturday & Sunday, January 28 & 29
Big Day Out
, one of Australia's most iconic music festivals, takes place at Flemington Racecourse with an enormous line up of big name acts That this year includes Kanye West, Soundgarden, The Living End, Cavalera Conspiracy, Parkway Drive, Girl Talk and others.
When:
Sunday January 29
Herring Island Summer Arts Festival
offers exhibitions every weekend at the Herring Island Environmental Sculpture Park in Toorak. Accessible by boat with a punt service, the arts festival includes special artists' demonstrations, talks, workshops, activities and more.
When:
January 14 to April 1 - Weekends
Australia Day Activities:
January 26
Exhibitions - Art | Festival | Show
Misshapen Chaos
, held at Eckersleys in Melbourne, is an exhibition by Gabrielle Jean and Le Nox, two young creators originating from different spectrum's of the art world, both fluent in a diverse range of mediums and creative stimuli to portrays the chaotic elements of daily life.
When:
January 27 to February 6
Come into the Garden
, held at Brighton's Bayside Arts & Cultural Centre, is an exhibition by Marion Chapman and Jo Reitze. Having met at the Melbourne Society of Women Painters & Sculptors in 2008, this is the first time the two artists have exhibited their works together.
When:
Until February 12
Forever Young
, held at Bulleen's Heide Museum of Modern Art, draws on the Heide Collection to focus on an important group of works by the 'first circle' of radical young artists that were supported by founders of Heide, John and Sunday Reed when they began collecting in the 1930s.
When:
Until April 22
Kitsch Australiana Exhibition
, held by Lord Coconut, a Melbourne store specialising in unique jewellery for men, celebrates Australia Day with a collection of works created by local jewellers, designers and artisans who were challenged to represent their own view of kitsch Australiana.
When:
Until February 11 - Tuesdays to Saturdays
National Photographic Portrait Prize
, an exhibition from the National Portrait Gallery, will be presented by the Yarra Ranges Regional Museum in Lilydale. Making its only Victorian appearance, the exhibition features 55 outstanding portrait photographs of Australian life and character.
When:
January 26 to March 25 - Closed Mondays
Finally Lost
, held at Melbourne's West Space gallery, is a series of works by Jelena TeleŔki, a Sydney-based and Yugoslavia born artist whose exhibition deals with the aftermath of a failure or the poignant moment in which one realises that he/she has been defeated.
When:
Jan 27 to Feb 18 - Wed to Sat
A Dingo Fence and Mallee Roots
, showing at Melbourne's fortyfivedownstairs, is an exhibition by Kristin Diemer, a photographer and sociologist who uses her art to tell a good story with her exhibition following a Victorian family farming on the isolated Fringe.
When:
Until February 4 - Closed Mondays
Veiled
, held at Brighton's Bayside Arts & Cultural Centre, is Greer Honeywill's exhibition exploring the self, home and truth through sculpture, photography and an interactive sound installation. The works challenge our perceptions of relationships between memories, truth and fiction.
When:
Until February 26 - Wednesdays to Sundays
The Godden Gift
, held at Wheelers Hill's Monash Gallery of Art, features works that celebrate the generous donation of 69 photographs by the photographer and curator Christine Godden, whose donation reflects her close association with 1970's Australian photographers.
When:
Until March 11
Picture This City
, held at Incinerator Gallery in Moonee Ponds, explores the history of Moonee Valley through images captured by local photographers over the past 150 years with artist Elizabeth Gertsakis revealing past lifestyles through photographic collages and multi-media.
When:
Until February 26 - Closed Mondays
The Art of Star Wars
, held at Armadale's Silver K Gallery, is the largest Star Wars Exhibition ever presented in Australia. With works by some of the finest artists and illustrators, commissioned by Lucas Films, the exhibition recaptures classic scenes and themes from Star Wars
When:
Until January 29 - Entry Applies
The Ecstasy of Infrastructure
, held at TarraWarra Museum of Art in Healesville, is an exhibition by Sam Leach, whose works offer a recontextualisation of elements that have been drawn from selected paintings by Ralph Balson and Edwin Tanner from the TWMA collection.
When:
Until March 4
As Modern as Tomorrow
, presented at the State Library of Victoria, collects the works of photographers in postwar Melbourne. The exhibition offers a unique insight into the changing social fabric of Melbourne as captured on film with images taken between the 1930s and the 1960s.
When:
Until February 5 - Open Daily
Made in Hollywood
, presented by Bendigo Art Gallery, is an exhibition of photographs drawn from the archive of the John Kobal Foundation, the legacy of the film historian and collector. Over 90 images capture portraits of Greta Garbo, Marlene Dietrich, Clark Gable and other greats.
When:
December 3 to February 12
View More Exhibitions
Expos, Launches, Open Days & Lectures
Visionary Wedding Expo
, taking place in Ballarat, offers the chance to see to all of your wedding planning needs under one roof. With leading wedding suppliers for advice on creating your dream wedding, door prizes and a fashion parade, showbags are included with entry.
When:
Sunday January 29 - 10am to 4pm
Best of the Independent Games Festival
, presented at ACMI Cinema in Federation Square, gives kids the chance to play brilliant new games by indie designers for free with a showcase of favourites from the Independent Games Festival, dubbed the 'Sundance of the game world'.
When:
December 20 to March 25
Car Shows
Formula 1 World
, held at Southbank's Queensbridge Square and presented by the Australian Grand Prix Corporation, offers a taste of the excitement of the upcoming Formula 1 Australian Grand Prix with a series of exciting and free motorsport themed activities and games.
When:
January 24 to February 2
Car Clubs Showcase
, held at Federation Square, features a different Car Club every month when car enthusiasts and general public alike can wander through an amazing array of classic, modern and vintage cars. This month's free event presents cars from Jaguar Car Club Victoria.
When:
Sunday January 29 - 11am to 2:30pm
More Expos & Launches
|
More Open Days
|
More Tours
Performances & Theatre
Girls Do Gertrude!
is a double-bill of plays by the 20th Century's most famous lesbian, Gertrude Stein. Presented by Black Apple Theatre at Northcote Town Hall, Melbourne's most talented women come together on stage in Ladies' Voices and Three Sisters Who Are Not Sisters.
When:
Tuesday to Sunday, January 24 to 29
The Bitter End
, performed at Caulfield North's Downstairs at Alma's, is Kurt Phelan's debut play, which promises a night of laughs and heart-felt beauty as it tells the tale of Sean who questions how two people can connect in this technology-driven age of facebook and social networking.
When:
January 24, 29, 30 & 31
Good Works
, written by renowned Australian playwright, Nick Enright, offers an intriguing look into what we are capable of in the most ultimate of situations. Held at Revolt ArtSpace in Kensington, the play traverses the complex emotional matrix of male homosexuality.
When:
Until January 28
Fašade
, performed at Northcote Town Hall as part of the Midsumma program, follows the story of six individuals whose lives are caught up in a web of deception. Dealing with the themes of fear, betrayal and loss, Facade will have you asking what you may be hiding yourself.
When:
Until January 28 - Thursdays to Saturdays
Love & Other Psychological Disorders
, held at Downstairs At Alma's in Caulfield North, sees Dinesh Mathew return with his very own show. An audience favourite with 'Burlesque In The Burbs', his show follows a young love-struck man's pursuit of that elusive condition called love.
When:
January 24 & 25
Negative Energy Inc.
performed at St Kilda's Theatre Works by Ash Flanders, takes no prisoners in this petty, unwarranted attack on the modern world. Accompanied by pianist Dave Barclay, Ash speaks, sings and minces as he attempts to prove life is exhausting and thankless.
When:
Until February 5 - Various Dates
Confessions of a Grindr Addict
, performed at Kensington's Revolt ArtSpace, is a comical, intimate and awkward journey through gay dating as Felix takes the first shaky steps into the uncharted world of a romantic encounter and shares his secrets about sex, love and the odd fetish.
When:
January 17 to 28
37 Ways To Say I'm Gay
, held as part of Midsumma Festival, is the new play by prominent gay writer and director Wayne Tunks. Featuring 12 actors playing 92 Characters, the stories told span many times and continents. Performances are held at Downstairs At Alma's in Caulfield North.
When:
January 15 to February 5 - Various Dates
Summer of the Seventeenth Doll
, presented by Melbourne Theatre Company at the Arts Centre, is Ray Lawler's classic Australian play that tells the story of Roo and Barney, whose tradition of spending their layoff from the cane-cutting season in Melbourne meets with unwanted change.
When:
January 12 to February 18
Shakespeare Under The Stars
presents Glenn Elston's brilliantly funny new adaptation, 'A Midsummer Night's Dream' Behind The Scenes. Held in Melbourne's Royal Botanic Gardens, the hilarious production showcases Shakespeare's best known scenes with a special comic twist.
When:
December 20 to March 10 - Various Dates
Songs for Nobodies
returns to Melbourne's Arts Centre with the hit show featuring songstress, Bernadette Robinson as she portrays five anonymous women whose brushes with fame had a profound effect on their lives, interleaved with the songs that gave them heart.
When:
December 23 to January 29 - Various Dates
Classical, Choral & Recitals
Cinderella
, presented by Victorian Opera, is an all new production of the traditional pantomime for the whole family. Held at Her Majesty's Theatre, the lavish performance is a glorious and magical way to introduce children to the wondrous world of theatre and music.
When:
January 25, 27 & 28
Burlesque, Cabaret & Dance
The Divine Miss Bette
, held at the Butterfly Club in South Melbourne as part of Midsumma, stars Catherine Alcorn, the acclaimed Sydney cabaret artist. Trained by the man who discovered Midler, Catherine is bawdy, glamorous and as brash as the original in her stunning show.
When:
Thursday to Sunday, January 26 to 29
Que Sera, Sharah
, held at Melbourne's fortyfivedownstairs, is the new show by Tom Sharah, winner of the 2009 Sydney Cabaret Showcase, who weaves his own stories and Gen-Y observations through pop tunes old and new, all tinged with his own hilarious, in-your-face attitude.
When:
Wednesday to Saturday, January 25 to 28
In Vogue: Songs By Madonna
is the controversial smash hit of the Adelaide Cabaret Festival and a Premier Event of this year's Midsumma Festival. Written and directed by Dean Bryant, the show is a musical journey through the tough life and tender songs of 'Madge'.
When:
Until January 28 - Various Dates
Four Dead Divas
, performed at South Melbourne's Butterfly Club, sees Dr Glenda Waverley, sociologist, day show host and purveyor of fine wines, assemble four of the world's finest dead divas to dissect the meaning of camp with gay icons, Dusty, Judy, Bette and Joan.
When:
Friday January 27
South Side Show
explodes onstage with death defying aerial performances at Red Bennies in South Yarra, while stunning acts of acrobatics, juggling and clowning roam across the stage and around the entire venue, unique for its high ceiling, making it perfect for such thrills.
When:
Saturday January 28
View More Performances & Concerts
Entertainment & Nightlife
Fed Square Live
, The Push's series of free concerts with a great line up of indie, blues, and rock performers, goes all out for Australia Day with three evenings of great music celebrating the best in Australian talent with guests that include Loon Lake and I, a Man.
When:
Wednesday to Friday, January 25 to 27
The Rock Show
, held at The Palms in Southbank, brings together Aussie Rock icon Jon English and nine young multi-talented performers in a trip back to the '60s and '70s as English delivers the history of rock in a show of theatrics, history and music that shaped a generation.
When:
Friday & Saturday, January 27 & 28
The Stepkids
, currently on their debut tour of Australia having released their self-titled album, will perform at the East Brunswick Club, distilling the best parts of your record collection and making it into something completely new with live instruments and stunning visuals.
When:
Saturday January 28
Battles
, here to perform at all six Big Day Out Festivals throughout Australia, will be making a headline appearance at Melbourne's Forum Theatre. Like a force of nature, the three-piece group present an exciting show that's rhythmically compelling and visually stimulating.
When:
Saturday January 28
View More Live Gigs
Comedy & Magic
Checkpoint Charlie Comedy
, one of Melbourne's newest comedy rooms located at Eurotrash Bar, warms you up with some of Melbourne's most exciting new up-and-comers before testing your continence with some of Australia's best known established comedians.
When:
Wednesday January 25 - Doors Open 7:30pm
I Know What You're Thinking
, held at Caulfield North's Downstairs at Alma's, is a witty show by magician Cath Jamison, who proves that conjuring, the paranormal and women's intuition does exist as she explores bizarre dating rituals and the 'feminine mystique'.
When:
January 27 to February 4
Cinema
The Sleeping Beauty
, presented by Palace Opera & Ballet at Palace Balwyn, is a special screening of The Royal Ballet's production of their signature work, which was revitalised in 2006 to mark the Company's 75th birthday with fresh set designs and additional choreography.
When:
January 27, 28, 29 & February 1
Also Screening at:
Palace Brighton
Also Screening at:
Palace Cinema Como
The Shadow Electric
, Melbourne's first large scale independent open-air cinema, is held within the beautiful grounds of the Abbotsford Convent. Along with screenings of quality films, the cinema also has a licensed bar with food, live music entertainment and a shorts film program.
When:
Until April 29 - Thursdays to Sundays
Southgate Cinema
presents films that include popular releases, art house films, documentaries and more right in the heart of Southgate. Free to attend, it provides an outdoor experience while remaining undercover inside the centre with screenings held under the open atrium.
When:
Until February 29 - Tuesdays & Wednesdays - 7pm
Cameo Outdoor Cinema
in Belgrave features state-of-the-art sound, stylish deckchairs and a whopping great screen. With a program of arthouse and quality mainstream films, they'll be screening first release films, offering a fantastic cinematic experience throughout summer.
When:
Until April 14 - Various Dates
Ford Focus Moonlight Cinema
, held at Melbourne's Royal Botanic Gardens, offers a program of latest releases, cult classics and contemporary films. A great way to spend a night out with friends and family, you can bring your own picnic or purchase food while there.
When:
Until March 25 - Various Dates
Movies in the Vineyard
, held at Rochford Wines just an hour drive from Melbourne, presents an all-weather, outdoor event. Screenings of diverse and outstanding quality films held beneath the stars and amidst the lush scenery of Yarra Valley make for a special night out.
When:
Until February 14 - Various Dates
Ben & Jerry's Openair Cinema
offers an eclectic mix of live music and entertainment provided by local and national artists. Held on the rooftop of St Kilda Sea Baths, the cinema features a diverse program of classics, family films, shorts from selected film festivals and more.
When:
December 12 to February 9
Rooftop Cinema
flickers into action with film screenings of everything from cult favourites to new releases and documentaries, literally offering the height of entertainment with screenings held on the rooftop of Swanston Street's Curtin House along with the rooftop bar.
When:
December 3 to January 31 - Tues to Sun
View More Cinema
Melbourne For Kids
Matilda's Project
, held at Brunswick East's CERES Learning Centre, is a bright, moving and inspiring play about families and diversity told through the eyes of children. Produced to empower and educate, the play aims to break through the stereotypes of what constitutes a family.
When:
Wednesday to Sunday, January 25 to 29
Vegecation
, presented by Centro Box Hill, offers a fun, inspiring program that can show kids from paddock to plate how gardening, vegetables and cooking combined can create delicious meals in a week-long series of free events showcasing a different plant each day.
When:
Monday to Friday, January 23 to 27
Angelina Ballerina's Big Audition
, held at the Arts Centre, is a ballet for children performed by the Royal New Zealand Ballet. The production tells of Angelina, a talented mouse who auditions for the Camembert Academy of Performing Arts and encounters adventures and drama.
When:
Tuesday to Saturday, January 24 to 28
Disney Live! Mickey's Music Festival
brings Mickey Mouse and his band of friends to Melbourne Exhibition Centre. With Minnie Mouse, Donald Duck, Goofy and other guests, the troupe will perform a musical extravaganza of Disney hits, remixed to the hottest sounds of today.
When:
Thursday to Sunday, January 26 to 29
Summer Groove Kids Concerts
celebrate Melbourne Zoo's 150th anniversary with performances for children that include shows from Wild Aussies, Blinky Bill and Friends, Hey-Dee-Ho and many other special guests, offering a great chance to gather for lunch at the Zoo stage.
When:
January 2 to February 26
Circus
Stardust Circus
, Australia's largest circus with animals, will be holding performances in Mooroolbark. The performance features lions, monkeys, Liberty horses and trick ponies, acrobats, Aerialists, the sensational flying trapeze, clowns and more for the whole family.
Mooroolbark:
Until Feb 12 - Wednesdays to Sundays
Silvers Grand Magic Circus
will be appearing with performances held in Nunawading. Established in 1976, the circus offers a great show for people of all ages with performers including everything from jugglers and clowns to acrobats, international performers and more.
Nunawading:
Jan 27 to Feb 19 - Various Dates
Markets, Fetes and Fairs
Melbourne Market Guide
View MARKETS calendar
to make the most of the rare sunny days (it's a coin toss, isn't it!) and head to one of Melbourne's many excellent markets for a bargain!

A growing number of food, produce and even wine markets are springing up around the suburbs.
Wining & Dining
bookarestaurant.com
bookarestaurant.com
is the easiest way to book a restaurant online. With the choice to search by cuisine and location, you can find great dining offers with some of Melbourne's finest restaurants. Bookings are free and can be made online at any time of the day.
Book a Restaurant Today
Sporting Events
Baseball
Vic State Little League Championships
, hosted by the Preston Pirates Baseball Club, will see eight teams compete in Bundoora to determine the Metropolitan and Country League which will represent Victoria in the 2012 National Little League Championships, to be held in late May.
When:
Thursday to Saturday, January 28 to 29
Soccer
Hyundai A League | Week 17
Melbourne Victory v Sydney
Thursday January 26 - 4pm
AAMI Park, Melbourne
Tennis
Australian Open
, held at Melbourne Park, plays host to the hottest event on the Tennis calendar. Running across two weeks, the Australian Open sees the world's finest tennis pros hit the courts with matches held at Rod Laver Arena, Hisense Arena and the Margaret Court Arena.
When:
January 16 to 29
6th Australian Beach Tennis Championships
, held at Port Melbourne Beach, is held to promote and celebrate Beach Tennis, a strictly aerial game played with volleys, that's a hybrid of tennis, beach volleyball and badminton. Categories include women's, men's, mixed and juniors.
When:
Friday to Sunday, January 27 to 29
Horse Racing
Racing at the Rock
, presented by Kyneton & Hanging Rock Racing Club, offers a unique experience in a tradition that's been held now for over 125 years. With Hanging Rock Races held just twice a year on New Year's Day and Australia Day, it's an event not to be missed.
When:
Thursday January 26
Australia Stakes
, held at Moonee Valley Racing Club, brings great action with Black Caviar aiming to win 17 in-a-row in the Group 2 Essendon Mazda Australia Stakes. The special night also features family friendly and Australiana themed entertainment and activities on Burston Lawn.
When:
Friday January 27 - Gates Open 5:15pm
Country Racing Victoria
represents racing clubs in outer metropolitan areas and small clubs in rural areas with race programs that include special days with kids' entertainment.
Highlights:
Geelong Grass Track Raceday - Wed Jan 25
Race Dates:
January 24, 25, 26, 28, 29 & 30
Community Sports
AV Shield - Round 11
, held at various venues and presented by the peak athletic body in the state, Athletics Victoria, is part of their wide range of events held to encourage, improve and promote a wide range of sports for all of their active members.
When:
January 28 & 31 - Various Locations
Albert parkrun
is a FREE weekly 5km event for runners of all standards, which takes place every week in Albert Park, offers an opportunity for people of all backgrounds and ages to come together on a regular basis to enjoy this beautiful park and get physically active into the bargain.
When:
Saturdays, 8am - FREE but Registration Required
View More Sports Events
Let Melbourne Know...
Advertise Your School Fete, Fair or Carnival FREE!
Everyone wants to support their local school by going to their annual fundraiser. Last year we promoted a whopping 1,200 school events. So, make sure you let your school organizers know they can list their fete, fair or carnival for
FREE @ OnlyMelbourne!
Add Your Event for FREE Today!!
Trivia & Humour
Shaggy Dog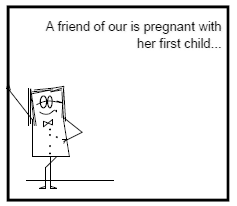 Shaggy Dog by Deej
-
Click Here to find what happens!
Melbourne Spaces
Melbourne Tram Museum Tour
Last Saturday, I had the pleasure of visiting the good people (and trams) at the Melbourne Tram Museum. The last time I had seen a number of trams in exhibition was the 100th anniversary at Docklands which was close to the inspiration for this web site..
Visit Here to Read More...
See More of Melbourne
Melbourne Tours & Activities
are a great way to get out and about with the family to discover some of the hidden treasures in your own city. With guided tours, ferry rides, sports events and more, there's no end of great attractions throughout Melbourne and Victoria.
Find Great Melbourne Tours & Activities Today
WHAT'S ON CALENDAR
OnlyMelbourne's Calendar
allows you to select any day of the year to view everything (everything!!!) on that day in an easy to read, printable display.
-:- View
What's On Calendar
-:- View
Markets Only Calendar
WHAT'S ON RSS FEEDS
We have a range of
RSS Feeds
.
NEWSLETTER
What's On this Week
is an email overview and reminder of the (too many to mention) events happening this week in Melbourne.
Get your copy
of What's On this Week!
FREE ADVERTISING
Advertising
your EVENT at OnlyMelbourne is not only easy, it's
FREE!!
-
Apply Online..
for inclusion in the What's On calendar and newsletter!
❊ Web Links ❊
→
Newsletter | #264 | What's On this Week
→
Subscribe to OnlyMelbourne - Get your copy of What's On this Week!
→
List Your Business or Event - It's FREE!
→
Events Calendar - Find out What's On any day of the week!
→
Mobile OnlyMelbourne
→
Melbourne for Children | Kids
→
Newsletter | #263 | What's On this Week [Last Week]
❊ COVID-19 Notice ❊
Many locations have gone into lockdown as the state takes action to stop the spread of the deadly coronavirus (COVID-19).
→
Disclaimer
: Check with the operator before making plans
...
Trending HOT

Drive-In Movie Club
Drive-In Immersive Cinema Nights Are Coming to Melbourne Put together by our friends at Hot Tub Cinema, a string of family-friendly, social distancing-safe, drive-in ..

Things to see, hear & do this weekend
Make the most of your weekend in Melbourne with these fabulous events. No city does it better than Melbourne, so get out and discover the very best shows, festivals, ..
---
Update Page