Newsletter | #263 | What's On this Week
Welcome to this week's Melbourne events, exhibitions, sports and community guide for Tuesday to Monday, January 17 to 23, 2012.
This week... we've jumped the gun, somewhat, and put forth some events for the upcoming Australia Day, just to help you get good and ready for one of our most-loved public holidays. And well in time for the school holidays, there's MusicPlay, a festival of musical fun just for children with events held at Melbourne Recital Centre, Chinese Museum and ArtPlay.
The Festival of Sails also hits the foreshores of Geelong with an extensive program of attractions and events to coincide with Australia's largest sailing regatta. Meanwhile, landlubbers and Elmer Fudd alike can welcome in the Chinese New Year as the Dragon steps forth to take care of that pesky wabbit that no one seemed too fond of.
School Holiday Guides
Check out our
School Holiday Guide
for the latest on what to do with the kids during Summer Holidays. The holiday guide offers a great range of activities for the young and young at heart, with events, tours, workshops, concerts and holiday programs.. all in marvellous Melbourne!
School Holiday Guide - Dec 22 to Feb 1
Australia Day
Australia Day
is celebrated with a wide range of special events held to honour the day with plenty of free events and activities that you'll find in Melbourne and throughout the suburbs with many local councils offering events such as BBQ days, Ceremonies and more.
View Australia Day Events - January 26
Share the Spirit
, held at East Melbourne's Treasury Gardens, is a free festival that recognises and honours the original occupants of this country with a great line-up of performers. The event also includes community market stalls, workshops and children's activities.
When:
Thursday January 26 - 1pm to 7pm
Government House Open Day
, celebrating Australia Day, allows the public to visit Government House, one of Australia's finest buildings. With many rooms open to view, activities include a tour of the house and picnic grounds and children's entertainment in the grounds.
When:
Thursday January 26 - 10am to 3pm
Major Events
Festival of Sails
, Australia's largest sailing regatta with over 400 yachts racing from Williamstown to Geelong, offers great action for sailing fans along with fantastic free family entertainment on Geelong's shores with three stages, stall holders, art and craft stalls and much more.
When:
January 21 to 29
Midsumma Festival
celebrates Gay and Lesbian culture at various venues in Melbourne with queer-centric and queer friendly performances and entertainment including special performances, cabaret, art exhibitions, community events and much more in its extensive program.
When:
January 15 to February 5
Pride March:
Sunday February 5
Port Fairy Moyneyana Festival
, Victoria's longest running festival, is a community event for the whole family with daily entertainment that includes historic tours, concerts and film screenings, camel rides, workshops and more with many attractions and special events free.
When:
December 24 to January 26
Chinese New Year
Box Hill Chinese New Year Festival
celebrates 2012 as the Year of the Dragon with a very festive day of special events and attractions. Held in the in the Box Hill mall precinct, the festival includes live entertainment and over 100 merchandise and food stalls.
When:
Saturday January 21
Springvale Lunar New Year Festival
brings Melbourne's largest Asian shopping precinct alive with a festive day for young and old featuring highlights that include cultural performances, food and traditional firecrackers held at held Springvale Shopping Centre.
When:
Sunday January 22
Music & Arts Festivals
MusicPlay
, presented by Southbank's Melbourne Recital Centre, is an exciting festival for kids and families that entertains and educates young music lovers with a variety of fun and exciting performances and workshop activities also held at Chinese Museum and ArtPlay.
When:
Wednesday to Sunday, January 18 to 22
Heatwave Festival
, held at Melbourne's Sidney Myer Music Bowl, presents some of the hottest performers with the line-up on the day featuring the chart smashing Kid Cudi joined by Detroit superstars D12 and Obie Trice, along with Tech N9ne, known for his mind blowing live shows.
When:
Sunday January 22 - Gates Open 2:30pm
Herring Island Summer Arts Festival
offers exhibitions every weekend at the Herring Island Environmental Sculpture Park in Toorak. Accessible by boat with a punt service, the arts festival includes special artists' demonstrations, talks, workshops, activities and more.
When:
January 14 to April 1 - Weekends
Australia Day Activities:
January 26
Food & Wine Festivals
Ballarat Beer Festival
, held at Ballarat's City Oval, is an event celebrating boutique beer with guests that include MCs Charlie Pickering and Danny McGinlay. Along with gourmet food and world-class entertainment with Clare Bowditch and others, there's also plenty of fun for the kids.
When:
Saturday January 21 - 11am to 8pm
Exhibitions - Art | Festival | Show
A Dingo Fence and Mallee Roots
, showing at Melbourne's fortyfivedownstairs, is an exhibition by Kristin Diemer, a photographer and sociologist who uses her art to tell a good story with her exhibition following a Victorian family farming on the isolated Fringe.
When:
Until February 4 - Closed Mondays
Craig Davy
, a talented Mornington Peninsula artist, will be holding his very first solo exhibition with works showing at Sorrento Fine Art Gallery. His series of works on display feature over thirty oil paintings that depict the beautiful scenery of the Mornington Peninsula.
When:
Until January 22
Veiled
, held at Brighton's Bayside Arts & Cultural Centre, is Greer Honeywill's exhibition exploring the self, home and truth through sculpture, photography and an interactive sound installation. The works challenge our perceptions of relationships between memories, truth and fiction.
When:
Until February 26 - Wednesdays to Sundays
Board
, held at Melbourne's NGV Studio, features 1970's and 1980's skateboards and ephemera from the collections of former professional skateboarder, Tony Hallam, along with contemporary decks created for the exhibition that explore the evolution of board graphics and design.
When:
Until February 5
Michael Shannon
, one of Australia's most under-regarded major artists, is being celebrated in a retrospective exhibition by the Art Gallery of Ballarat. A bold Romantic Realist, Shannon was one of the first post war artists to explore the urban landscape and the suburban sprawl.
When:
Until February 12
Double Vision
, held at Langwarrin's McClelland Gallery, explores contemporary art by charting its way through encounters of the unexpected, psychological and humorous with works created by Stephen Birch, Juan Ford, Petrina Hicks, Cherry Hood, Sam Jinks and others.
When:
Until March 18 - Closed Mondays
The Godden Gift
, held at Wheelers Hill's Monash Gallery of Art, features works that celebrate the generous donation of 69 photographs by the photographer and curator Christine Godden, whose donation reflects her close association with 1970's Australian photographers.
When:
Until March 11
Dog
, presented at the Art Gallery of Ballarat, is an exhibition of new drawings by Peter Aldrich. Referring to the Australian colloquial use of the word in describing any man who is untrustworthy and unlikeable, his works explore inappropriate and harmful masculine behaviour.
When:
Until January 22
Picture This City
, held at Incinerator Gallery in Moonee Ponds, explores the history of Moonee Valley through images captured by local photographers over the past 150 years with artist Elizabeth Gertsakis revealing past lifestyles through photographic collages and multi-media.
When:
Until February 26 - Closed Mondays
The Art of Star Wars
, held at Armadale's Silver K Gallery, is the largest Star Wars Exhibition ever presented in Australia. With works by some of the finest artists and illustrators, commissioned by Lucas Films, the exhibition recaptures classic scenes and themes from Star Wars
When:
Until January 29 - Entry Applies
The Ecstasy of Infrastructure
, held at TarraWarra Museum of Art in Healesville, is an exhibition by Sam Leach, whose works offer a recontextualisation of elements that have been drawn from selected paintings by Ralph Balson and Edwin Tanner from the TWMA collection.
When:
Until March 4
Summer Salon Group Show
brightens up the normally quiet gallery period with Collingwood Gallery, now eleven years old, presenting its first group show with artworks being sold 'off the wall' during the show with new works replacing sold pieces throughout the exhibition.
When:
December 9 to January 22 - Closed Sundays
2112: Imagining the Future
, held at Melbourne's RMIT Gallery, explores what the world may look like 100 years from today. Featuring works by Philip Brophy, Debbie Symons, Sam Leach and others, International and Australian artists reveal both uncertainty and hope.
When:
Until January 28 - Closed Sundays
Tim Handfield
, who has been working at the forefront of new photographic printing processes since the late 70s, will exhibit at Wheelers Hill's Monash Gallery of Art with works that trace how his documentary practice has developed alongside changes in photographic printing.
When:
Until January 22 - Closed Mondays
As Modern as Tomorrow
, presented at the State Library of Victoria, collects the works of photographers in postwar Melbourne. The exhibition offers a unique insight into the changing social fabric of Melbourne as captured on film with images taken between the 1930s and the 1960s.
When:
Until February 5 - Open Daily
Made in Hollywood
, presented by Bendigo Art Gallery, is an exhibition of photographs drawn from the archive of the John Kobal Foundation, the legacy of the film historian and collector. Over 90 images capture portraits of Greta Garbo, Marlene Dietrich, Clark Gable and other greats.
When:
December 3 to February 12
View More Exhibitions
Expos, Launches, Open Days & Lectures
Brickvention
, held at Melbourne Town Hall, is a convention for LEGO fans of all ages. With enthusiasts drawn from far and wide, there'll be original and unusual creations built by Australian modellers and collectors along with competitions, face painting and merchandise for sale.
When:
Saturday & Sunday, January 21 & 22
Melbourne Bridal & Honeymoon Expo
, held at Melbourne Convention Centre, brings together over 220 bridal industry suppliers. Showcasing everything you'd need for that special day, the expo is the only large-scale wedding event to have won the Bridal Industry Award.
When:
Sunday January 22 - 9am to 4pm
Best of the Independent Games Festival
, presented at ACMI Cinema in Federation Square, gives kids the chance to play brilliant new games by indie designers for free with a showcase of favourites from the Independent Games Festival, dubbed the 'Sundance of the game world'.
When:
December 20 to March 25
Car Shows
Victorian Hot Rod Show
, held at Carlton's Royal Exhibition Building, is a great family show for car enthusiasts with hot rods, custom cars and bikes, a large amount of trade stands with show specials to tempt everyone, food stalls and face-painting for the kids.
When:
Friday to Sunday, January 20 to 22
More Expos & Launches
|
More Open Days
|
More Tours
Performances & Theatre
All That I Will Ever Be
, presented by Fly-On-the-Wall Theatre, is the Australian Premier of a rehearsed reading of a play written by Alan Ball, creator of HBO's Emmy Award-winning 'Six Feet Under' and screenwriter of 'American Beauty'. It's held at Prahran's Chapel Off Chapel.
When:
Saturday January 21 - 2pm
Fašade
, performed at Northcote Town Hall as part of the Midsumma program, follows the story of six individuals whose lives are caught up in a web of deception. Dealing with the themes of fear, betrayal and loss, Facade will have you asking what you may be hiding yourself.
When:
Until January 28 - Thursdays to Saturdays
Love & Other Psychological Disorders
, held at Downstairs At Alma's in Caulfield North, sees Dinesh Mathew return with his very own show. An audience favourite with 'Burlesque In The Burbs', his show follows a young love-struck man's pursuit of that elusive condition called love.
When:
January 19, 20, 21, 24, 25
Negative Energy Inc.
performed at St Kilda's Theatre Works by Ash Flanders, takes no prisoners in this petty, unwarranted attack on the modern world. Accompanied by pianist Dave Barclay, Ash speaks, sings and minces as he attempts to prove life is exhausting and thankless.
When:
Until February 5 - Various Dates
Confessions of a Grindr Addict
, performed at Kensington's Revolt ArtSpace, is a comical, intimate and awkward journey through gay dating as Felix takes the first shaky steps into the uncharted world of a romantic encounter and shares his secrets about sex, love and the odd fetish.
When:
January 17 to 28
Raton Laveur
, held at the Owl and Pussycat in Richmond, is the Toronto Fringe Festival Hit that's been described as a comedy with dark circle under its eyes. Presented by Fairly Lucid Productions, the play tells the story of a man's obsession with an unwelcome nest of raccoons.
When:
January 11 to 22
37 Ways To Say I'm Gay
, held as part of Midsumma Festival, is the new play by prominent gay writer and director Wayne Tunks. Featuring 12 actors playing 92 Characters, the stories told span many times and continents. Performances are held at Downstairs At Alma's in Caulfield North.
When:
January 15 to February 5 - Various Dates
Mother/SON
, held at St Kilda's Theatre Works, is Jeffrey Solomon's award-winning solo play. Inspired by his mother's poignant, and often hilarious, journey out of the closet as the parent of a gay son, the story traces her evolution from grief stricken mother to proud supporter of gays.
When:
January 11 to 21 - Various Dates & Times
Summer of the Seventeenth Doll
, presented by Melbourne Theatre Company at the Arts Centre, is Ray Lawler's classic Australian play that tells the story of Roo and Barney, whose tradition of spending their layoff from the cane-cutting season in Melbourne meets with unwanted change.
When:
January 12 to February 18
Shakespeare Under The Stars
presents Glenn Elston's brilliantly funny new adaptation, 'A Midsummer Night's Dream' Behind The Scenes. Held in Melbourne's Royal Botanic Gardens, the hilarious production showcases Shakespeare's best known scenes with a special comic twist.
When:
December 20 to March 10 - Various Dates
Songs for Nobodies
returns to Melbourne's Arts Centre with the hit show featuring songstress, Bernadette Robinson as she portrays five anonymous women whose brushes with fame had a profound effect on their lives, interleaved with the songs that gave them heart.
When:
December 23 to January 29 - Various Dates
Classical, Choral & Recitals
Lunchtime Organ Recitals
, held at St Michael's Uniting Church on Collins Street, feature organists from across the Globe. Free to attend, resident organist Rhys Boak, often joined by special guests, performs music from some of the greatest composers in human history.
When:
Thursday January 19 - 1pm to 1:30pm
Joshua Redman and Brad Mehldau
will perform at Melbourne Recital Centre in a concert that displays the best in creative musical dialogues. Saxophonist Joshua Redman and pianist Brad Mehldau are two of the most brilliant, acclaimed and era-defining jazz musicians today.
When:
Saturday January 21 - 7:30pm
Burlesque, Cabaret & Dance
A Midsummer Night's Dean
, held at Melbourne's Loop Project Space & Bar, is cabaret comedian Dean Arcuri's tour of literary laughter as he deconstructs some classic literal works by Shakespeare and gives them his own bent cabaret spin - laced with kitsch and campy medleys.
When:
Tuesday to Saturday, January 17 to 21
In Vogue: Songs By Madonna
is the controversial smash hit of the Adelaide Cabaret Festival and a Premier Event of this year's Midsumma Festival. Written and directed by Dean Bryant, the show is a musical journey through the tough life and tender songs of 'Madge'.
When:
Until January 28 - Various Dates
Four Dead Divas
, performed at South Melbourne's Butterfly Club, sees Dr Glenda Waverley, sociologist, day show host and purveyor of fine wines, assemble four of the world's finest dead divas to dissect the meaning of camp with gay icons, Dusty, Judy, Bette and Joan.
When:
Fridays, January 20 & 27
Spectacular Cabaret Showboat
, a performance held upon the Melbourne Showboat, MV Lady Cutler, offers a great night out with entertainment that features the extravagant cabaret show including glamorous and gorgeous showgirls, an International Singer, a magician and fantastic food.
When:
Friday January 20
South Side Show
explodes onstage with death defying aerial performances at Red Bennies in South Yarra, while stunning acts of acrobatics, juggling and clowning roam across the stage and around the entire venue, unique for its high ceiling, making it perfect for such thrills.
When:
Saturday January 21
Top Marx
, held at the Butterfly Club in South Melbourne, is an unpredictable, zany and utterly hilarious production that presents a montage of the best and craziest routines by the Marx Brothers from their first classic cinematic debut 'The Cocoanuts' to 'A Day at the Races'.
When:
January 17 & 18
View More Performances & Concerts
Entertainment & Nightlife
The Whitest Boy Alive
, appearing at Melbourne's Forum Theatre, are an exciting Berlin based group who create amazingly energetic pop that bridges the gap between dance and rock with an enigmatic live presence that is known for shaking floors at venues around the world.
When:
Wednesday January 18
Stonefield & Tessa and The Typecast
will perform at Federation Square as part of Fed Square Live, a series of free performances presented by The Push with a great line up of indie, blues, and rock performances by Australia's top independent acts and emerging talent.
When:
Thursday January 19 - 6pm to 7:30pm
The Scholars
, a dynamic and always unpredictable duo from Brunswick, will bring their unique, edgy, keyboard driven bent rock to Richmond's Great Britain Hotel for the first time. The support act on the night will be The Dufranes with a style that's heavy on melody and storytelling.
When:
Saturday January 21 - 9pm - FREE Entry
UB40
, featuring Ali Campbell with one of the world's most distinctive and recognisable voices, will be appearing at the Palais Theatre in St Kilda as part of their Australian tour. Joining them on tour are special guests Billy Ocean along with Big Mountain featuring Junior Marvin.
When:
Monday January 23
View More Live Gigs
Cinema
Morning of the Earth
, the second highest grossing surf movie in history, is an Australian cinematic classic that returns to the screen at Melbourne's Regent Theatre and Dromana Drive-In, accompanied by a live concert of the soundtrack to this ground-breaking 1972 film.
Regent Theatre:
Thursday & Friday, January 19 & 20
Dromana Driven-In:
Saturday January 21
The Shadow Electric
, Melbourne's first large scale independent open-air cinema, is held within the beautiful grounds of the Abbotsford Convent. Along with screenings of quality films, the cinema also has a licensed bar with food, live music entertainment and a shorts film program.
When:
Until April 29 - Thursdays to Sundays
Southgate Cinema
presents films that include popular releases, art house films, documentaries and more right in the heart of Southgate. Free to attend, it provides an outdoor experience while remaining undercover inside the centre with screenings held under the open atrium.
When:
Until February 29 - Tuesdays & Wednesdays - 7pm
Cameo Outdoor Cinema
in Belgrave features state-of-the-art sound, stylish deckchairs and a whopping great screen. With a program of arthouse and quality mainstream films, they'll be screening first release films, offering a fantastic cinematic experience throughout summer.
When:
Until April 14 - Various Dates
Ford Focus Moonlight Cinema
, held at Melbourne's Royal Botanic Gardens, offers a program of latest releases, cult classics and contemporary films. A great way to spend a night out with friends and family, you can bring your own picnic or purchase food while there.
When:
Until March 25 - Various Dates
Movies in the Vineyard
, held at Rochford Wines just an hour drive from Melbourne, presents an all-weather, outdoor event. Screenings of diverse and outstanding quality films held beneath the stars and amidst the lush scenery of Yarra Valley make for a special night out.
When:
Until February 14 - Various Dates
Ben & Jerry's Openair Cinema
offers an eclectic mix of live music and entertainment provided by local and national artists. Held on the rooftop of St Kilda Sea Baths, the cinema features a diverse program of classics, family films, shorts from selected film festivals and more.
When:
December 12 to February 9
Rooftop Cinema
flickers into action with film screenings of everything from cult favourites to new releases and documentaries, literally offering the height of entertainment with screenings held on the rooftop of Swanston Street's Curtin House along with the rooftop bar.
When:
December 3 to January 31 - Tues to Sun
View More Cinema
Melbourne For Kids
Tangle
, appearing at the forecourt of Melbourne's Arts Centre, is Polyglot Theatre's exciting interactive display. The hugely fun and interactive event allows children to create a wonderland using colourful elastic bands with live music offering a dance party within the abstract chaos.
When:
Wednesday to Sunday, January 18 to 22
Rihanna and Lady Gaga Tribute
, held at Frankston Arts Centre, is a special holiday performance with a child friendly show for kids of all ages to enjoy. The magnificent visual delight is an entertaining tribute to two of the world's hottest pop superstars flanked by back up dancers.
When:
Friday January 20 - 1:30pm
The Real Story of Puss 'n' Boots
, follows the adventures of Colin, whose stepbrother is mean to him, just as the sisters next door are to their stepsister, Cinderella. But could a crafty cat change his fortunes? Presented by The Hartwell Players, it's held at Ashwood Performing Arts Centre.
When:
Until January 28 - Fridays to Sundays
Caribbean Pirates
brings a swashbuckling adventure to life on the Polly Woodside as four of history's most famous and colourful pirates of the Caribbean regale their life stories on the high seas, battling for booty from passing merchant ships and celebrating the pirate life to the full.
When:
January 10 to 28 - Tuesdays to Saturdays
Fairies and Dragons in the Garden
, held at Cook's Cottage in East Melbourne, offers magical holiday fun with children invited to explore the gardens, learn about fairies and dragons, choose their own fairy and dragon name and also make a wish in the special wishing well.
When:
January 2 to 31
Summer Groove Kids Concerts
celebrate Melbourne Zoo's 150th anniversary with performances for children that include shows from Wild Aussies, Blinky Bill and Friends, Hey-Dee-Ho and many other special guests, offering a great chance to gather for lunch at the Zoo stage.
When:
January 2 to February 26
Circus
Stardust Circus
, Australia's largest circus with animals, will be performing in Rosebud and Hastings during the holidays. The performance features lions, monkeys, Liberty horses and trick ponies, acrobats, Aerialists, the sensational flying trapeze, clowns and more for the whole family.
Hastings:
January 18 to 22
Silvers Grand Magic Circus
will be holding performances in Mornington and Nunawading. Established in 1976, the circus offers a great show for people of all ages with performers including everything from jugglers and clowns to acrobats, international performers and more.
Mornington:
Dec 27 to Jan 22 - Various Dates
Markets, Fetes and Fairs
Fryerstown Antique Fair
, Victoria's largest antique fair and also one of the longest running with over 35 years of continuous staging, boasts over 200 stalls both indoors and outdoors. The fair features an enormous range of antiques, memorabilia and much more on offer.
When:
Friday to Sunday, January 20 to 22
Melbourne Market Guide
View MARKETS calendar
to make the most of the rare sunny days (it's a coin toss, isn't it!) and head to one of Melbourne's many excellent markets for a bargain!

A growing number of food, produce and even wine markets are springing up around the suburbs.
Wining & Dining
bookarestaurant.com
bookarestaurant.com
is the easiest way to book a restaurant online. With the choice to search by cuisine and location, you can find great dining offers with some of Melbourne's finest restaurants. Bookings are free and can be made online at any time of the day.
Book a Restaurant Today
Sporting Events
Cricket
KFC Twenty20 Big Bash
Melbourne Stars vs Adelaide Strikers
Thursday January 19 - 7pm
Melbourne Cricket Ground (MCG)
Baseball
Australian Baseball League - Home Game
Melbourne Aces vs Canberra Calvary
Wednesday to Sunday, January 18 to 22
Melbourne Showgrounds - Main Arena
Soccer
Hyundai A League | Week 15
Melbourne Heart v Central Coast Mariners
Wednesday January 18 - 7:30pm
AAMI Park, Melbourne
Hyundai A League | Week 16
Melbourne Heart v Brisbane Roar
Saturday January 21 - 7:45pm
AAMI Park, Melbourne
Tennis
Australian Open
, held at Melbourne Park, plays host to the hottest event on the Tennis calendar. Running across two weeks, the Australian Open sees the world's finest tennis pros hit the courts with matches held at Rod Laver Arena, Hisense Arena and the Margaret Court Arena.
When:
January 16 to 29
Melbourne Wheelchair Tennis Open
, presented by Disability Sport and Recreation and held at the Nottinghill Pinewood Tennis Club in Glen Waverley, will showcase an exciting display of wheelchair tennis action from some of the best and finest players in the world.
When:
January 15 to 18
Golf
Australian Men's & Women's Amateur Championships
, with players contesting 36-holes stroke play at Woodlands Golf Club and Huntingdale Golf Club, are Australia's most prestigious and oldest Amateur Golf Championships, with both having been played since 1894.
When:
Tuesday to Sunday, January 17 to 22
Motorsports
Promodified Australia's Slamfest
Saturday January 21 - Gates Open 9am
Racing: 10am to 4pm
Heathcote Park Raceway, Knowsley
Community Sports
AV Shield - Round 10
, held at various venues and presented by the peak athletic body in the state, Athletics Victoria, is part of their wide range of events held to encourage, improve and promote a wide range of sports for all of their active members.
When:
Saturday January 21 - Various Locations
Albert parkrun
is a FREE weekly 5km event for runners of all standards, which takes place every week in Albert Park, offers an opportunity for people of all backgrounds and ages to come together on a regular basis to enjoy this beautiful park and get physically active into the bargain.
When:
Saturdays, 8am - FREE but Registration Required
View More Sports Events
Let Melbourne Know...
Advertise Your School Fete, Fair or Carnival FREE!
Everyone wants to support their local school by going to their annual fundraiser. Last year we promoted a whopping 1,200 school events. So, make sure you let your school organizers know they can list their fete, fair or carnival for
FREE @ OnlyMelbourne!
Add Your Event for FREE Today!!
Trivia & Humour
Shaggy Dog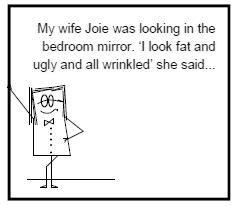 Shaggy Dog by Deej
-
Click Here to find what happens!
She Ain't Heavy, She's My Sister..
Alongside Melbourne's six official Sister Cities, there is an
unofficial
seventh sibling..
In 2005 Melbourne adopted the city of
Galle
in Sri Lanka in order to help fund the reconstruction of its cricket ground, following the 2004 tsunami that took place there.
Read about Melbourne's other Sister Cities...
|
Read Melbourne Trivia...
WHAT'S ON CALENDAR
OnlyMelbourne's Calendar
allows you to select any day of the year to view everything (everything!!!) on that day in an easy to read, printable display.
-:- View
What's On Calendar
-:- View
Markets Only Calendar
WHAT'S ON RSS FEEDS
We have a range of
RSS Feeds
.
NEWSLETTER
What's On this Week
is an email overview and reminder of the (too many to mention) events happening this week in Melbourne.
Get your copy
of What's On this Week!
FREE ADVERTISING
Advertising
your EVENT at OnlyMelbourne is not only easy, it's
FREE!!
-
Apply Online..
for inclusion in the What's On calendar and newsletter!
❊ Notice ❊
Venues and attractions have gone into lockdown as the state takes action to stop the spread of the deadly coronavirus (COVID-19).
Check with the administration (contact information below) before making plans.
→
Disclaimer
: Details can change at any time. Check with the venue before making travel plans, buying tickets or proceeding
...
→
Coronavirus
(COVID-19): Due to the outbreak of coronavirus disease, health authorities have advised that all non-essential, organised public gatherings of 100 or more people should be cancelled.
...
❊ Web Links ❊
→
Newsletter | #263 | What's On this Week
→
Subscribe to OnlyMelbourne - Get your copy of What's On this Week!
→
List Your Business or Event - It's FREE!
→
Events Calendar - Find out What's On any day of the week!
→
Mobile OnlyMelbourne
→
Melbourne for Children | Kids
→
Newsletter | #262 | What's On this Week [Last Week]
Trending HOT

Things to see, hear & do this weekend
Make the most of your weekend in Melbourne with these fabulous events. No city does it better than Melbourne, so get out and discover the very best shows, festivals, ..
---
Update Page