Newsletter | #262 | What's On this Week
Welcome to this week's Melbourne events, exhibitions, sports and community guide for Tuesday to Monday, January 10 to 16, 2012.
This week... Things get good and colourful in Melbourne with the rainbow flag held high as Midsumma Festival returns with an enormous program of queercentric arts, theatre, music and more. And now that we're all in the throes of summer - in theory at any rate - there's also the return of the Frankston Waterfront Festival with hijinks and fun by the seaside.
And for those who are patient enough to wait that half-hour before hitting the water, you'll also find some beach fun along with some tasty morsels at the Portarlington Mussel Festival.
Those with littluns to entertain might want to check out our School Holiday Guide with some new attractions added this week, with one such curious event being the Melbourne Mini Maker Faire, a celebration of ingenuity and tinkering. It's perfect for budding creative types looking to push the boundaries beyond the norm of hiding pointy toys in shoes.. or even adults wanting to divert some of their own creativity away from expletives.
OnlyMelbourne Welcomes
Each week we highlight some of the new business and event listings in the OnlyMelbourne Events Calendar and Business and Services directory.
French Cooking Classes
, presented by Chateau Cuisine, specialises in regional French cookery with classes held at Sandringham's Sandybeach Centre. With lessons in cooking macarons, souffles, pastry, regional dishes and more, they also offer children's classes during school holidays.
Holiday Classes:
January 13 to 27
School Holiday Guides
Check out our
School Holiday Guide
for the latest on what to do with the kids during Summer Holidays. The holiday guide offers a great range of activities for the young and young at heart, with events, tours, workshops, concerts and holiday programs.. all in marvellous Melbourne!
School Holiday Guide - Dec 22 to Feb 1
Melbourne Playgrounds
is an online guide to thousands of Melbourne activities and playgrounds for the entire family. With extensive information about play centres, playgrounds, sports parks and more, you'll also find many free activities to entertain the kids over the holidays.
More about Melbourne Playgrounds
Major Events
Midsumma Festival
celebrates Gay and Lesbian culture at various venues in Melbourne with queer-centric and queer friendly performances and entertainment including special performances, cabaret, art exhibitions, community events and much more in its extensive program.
When:
January 15 to February 5
Midsumma Carnival:
Sunday January 15
Pride March:
Sunday February 5
Frankston Waterfront Festival
lets you experience the beach like never before with a weekend of spectacular program of sporting competitions, free entertainment, live music, demonstrations and more along with carnival rides, food and stunning fireworks.
When:
Saturday & Sunday, January 14 & 15
Bass Coast Agricultural Show
, held at Wonthaggi Recreation Reserve, offers great fun for people of all ages with a program of events, displays, rides and performances. With roving entertainment and music, there's also horse events held at the ◦Holden Equestrian arena.
When:
Saturday January 14
Lavender Harvest Festival
, held at Lavandula Swiss Italian Farm in Shepherds Flat, celebrates the crop harvest and the history of the scenic farm with special days of music and dancing with performances from Jack Oskar Larm, Morris Dancer Bran Dragon and other guests.
When:
Sundays, January 8 & 15 - Midday to 4pm
Port Fairy Moyneyana Festival
, Victoria's longest running festival, is a community event for the whole family with daily entertainment that includes historic tours, concerts and film screenings, camel rides, workshops and more with many attractions and special events free.
When:
December 24 to January 26
Music & Arts Festivals
Herring Island Summer Arts Festival
offers exhibitions every weekend at the Herring Island Environmental Sculpture Park in Toorak. Accessible by boat with a punt service, the arts festival includes special artists' demonstrations, talks, workshops, activities and more.
When:
January 14 to April 1 - Weekends
Australia Day Activities:
January 26
Sugar Mountain Festival
, held at Melbourne's Forum Theatre, brings together visual artists and musicians to celebrate creativity with a line-up of performers that includes Deerhoof, Tune-Yards and Julianna Barwick, with visual art from Kit Webster, Maya Hayuk and others.
When:
Saturday January 14
Food & Wine Festivals
Portarlington Mussel Festival
showcases local food and the coastal town's mussel farming with a range of events that include mussel farm tours, live music and many other activities for all the family such as muscle car displays, kids' activities, exhibitions and more.
When:
Saturday January 14
Exhibitions - Art | Festival | Show
Board
, held at Melbourne's NGV Studio, features 1970's and 1980's skateboards and ephemera from the collections of former professional skateboarder, Tony Hallam, along with contemporary decks created for the exhibition that explore the evolution of board graphics and design.
When:
Until February 5
Michael Shannon
, one of Australia's most under-regarded major artists, is being celebrated in a retrospective exhibition by the Art Gallery of Ballarat. A bold Romantic Realist, Shannon was one of the first post war artists to explore the urban landscape and the suburban sprawl.
When:
Until February 12
URGE 2
, held at Montsalvat in Eltham, is an exhibition of glass sculpture and photography works, which explore themes of birth and birthing. Examining a neglected theme in art, the works reveal the intensity of emotions and physicality in 'bringing into being' a baby or creative project.
When:
Until January 30
Salad Days
, an exhibition held at the Stonehouse Gallery located in Warrandyte, showcases ceramic creations that cover everything for the table for summer entertaining with plates, bowls, places mats, bread boards, serving spoons and other uniquely designed utensils.
When:
Until January 31
Double Vision
, held at Langwarrin's McClelland Gallery, explores contemporary art by charting its way through encounters of the unexpected, psychological and humorous with works created by Stephen Birch, Juan Ford, Petrina Hicks, Cherry Hood, Sam Jinks and others.
When:
Until March 18 - Closed Mondays
Night Projection Window
, presented by Fitzroy's Centre for Contemporary Photography, features John Howland and Anna-Maria O'Keeffe's captivating video footage of fresh water wells and the setting and retrieval of eel traps in the ocean of the Pacific nation of Kiribati.
When:
Until February 8 - Wednesdays to Sundays
Reg Livermore - Take a Bow
celebrates the career of one of Australia's most recognised thespians with a free exhibition at the Arts Centre. With stage costumes worn by Livermore and material from his personal archive, the exhibition also showcases his ground breaking solo shows.
When:
Until February 26
I Packed the Postcard in My Suitcase
, held at the Australian Centre of Contemporary Art in Southbank, is an exhibition of Pipilotti Rist's vivid video environments. The first major survey of her works in Australia, her hedonistic worlds will delight, refresh and chillax you.
When:
December 21 to March 4
The Godden Gift
, held at Wheelers Hill's Monash Gallery of Art, features works that celebrate the generous donation of 69 photographs by the photographer and curator Christine Godden, whose donation reflects her close association with 1970's Australian photographers.
When:
Until March 11
Dog
, presented at the Art Gallery of Ballarat, is an exhibition of new drawings by Peter Aldrich. Referring to the Australian colloquial use of the word in describing any man who is untrustworthy and unlikeable, his works explore inappropriate and harmful masculine behaviour.
When:
Until January 22
Picture This City
, held at Incinerator Gallery in Moonee Ponds, explores the history of Moonee Valley through images captured by local photographers over the past 150 years with artist Elizabeth Gertsakis revealing past lifestyles through photographic collages and multi-media.
When:
Until February 26 - Closed Mondays
The Art of Star Wars
, held at Armadale's Silver K Gallery, is the largest Star Wars Exhibition ever presented in Australia. With works by some of the finest artists and illustrators, commissioned by Lucas Films, the exhibition recaptures classic scenes and themes from Star Wars
When:
Until January 29 - Entry Applies
The Ecstasy of Infrastructure
, held at TarraWarra Museum of Art in Healesville, is an exhibition by Sam Leach, whose works offer a recontextualisation of elements that have been drawn from selected paintings by Ralph Balson and Edwin Tanner from the TWMA collection.
When:
Until March 4
Summer Salon Group Show
brightens up the normally quiet gallery period with Collingwood Gallery, now eleven years old, presenting its first group show with artworks being sold 'off the wall' during the show with new works replacing sold pieces throughout the exhibition.
When:
December 9 to January 22 - Closed Sundays
2112: Imagining the Future
, held at Melbourne's RMIT Gallery, explores what the world may look like 100 years from today. Featuring works by Philip Brophy, Debbie Symons, Sam Leach and others, International and Australian artists reveal both uncertainty and hope.
When:
Until January 28 - Closed Sundays
Figures in Geometry
is a photographic exhibition combining the works of Robert Young and Andrew Wurster, whose compositions with the camera are influenced by disciplines drawn from painting and drawing. The works are on display at Melbourne restaurant, Sotto e Sopra.
When:
Until January 15
Tim Handfield
, who has been working at the forefront of new photographic printing processes since the late 70s, will exhibit at Wheelers Hill's Monash Gallery of Art with works that trace how his documentary practice has developed alongside changes in photographic printing.
When:
Until January 22 - Closed Mondays
As Modern as Tomorrow
, presented at the State Library of Victoria, collects the works of photographers in postwar Melbourne. The exhibition offers a unique insight into the changing social fabric of Melbourne as captured on film with images taken between the 1930s and the 1960s.
When:
Until February 5 - Open Daily
Made in Hollywood
, presented by Bendigo Art Gallery, is an exhibition of photographs drawn from the archive of the John Kobal Foundation, the legacy of the film historian and collector. Over 90 images capture portraits of Greta Garbo, Marlene Dietrich, Clark Gable and other greats.
When:
December 3 to February 12
View More Exhibitions
Expos, Launches, Open Days & Lectures
Melbourne Mini Maker Faire
, taking place at Hawthorn's Swinburne University of Technology, celebrates the exploits and talents of amateur inventors and designers with a showcase of works that include rockets and robots, DIY science, urban farming, crafts and much more.
When:
Saturday January 14 - 10am to 4pm
Best of the Independent Games Festival
, presented at ACMI Cinema in Federation Square, gives kids the chance to play brilliant new games by indie designers for free with a showcase of favourites from the Independent Games Festival, dubbed the 'Sundance of the game world'.
When:
December 20 to March 25
More Expos & Launches
|
More Open Days
|
More Tours
Performances & Theatre
Raton Laveur
, held at the Owl and Pussycat in Richmond, is the Toronto Fringe Festival Hit that's been described as a comedy with dark circle under its eyes. Presented by Fairly Lucid Productions, the play tells the story of a man's obsession with an unwelcome nest of raccoons.
When:
January 11 to 22
37 Ways To Say I'm Gay
, held as part of Midsumma Festival, is the new play by prominent gay writer and director Wayne Tunks. Featuring 12 actors playing 92 Characters, the stories told span many times and continents. Performances are held at Downstairs At Alma's in Caulfield North.
When:
January 15 to February 5 - Various Dates
Mother/SON
, held at St Kilda's Theatre Works, is Jeffrey Solomon's award-winning solo play. Inspired by his mother's poignant, and often hilarious, journey out of the closet as the parent of a gay son, the story traces her evolution from grief stricken mother to proud supporter of gays.
When:
January 11 to 21 - Various Dates & Times
Summer of the Seventeenth Doll
, presented by Melbourne Theatre Company at the Arts Centre, is Ray Lawler's classic Australian play that tells the story of Roo and Barney, whose tradition of spending their layoff from the cane-cutting season in Melbourne meets with unwanted change.
When:
January 12 to February 18
Joey and Maria's Italian American Wedding
, the newest and most exciting Theatre Restaurant experience, invites you to experience the wedding of a young Italian American couple and their wacky family as you join them in a hilarious wedding feast held at L'Unica on Parkville.
When:
Friday January 13 - 7pm
Urban Display Suite
, performed by Southbank's Melbourne Theatre Company, is a deliciously malicious musical satire on our national obsession with the property market. With acerbic wit and catchy tunes, the talented cast present a 'virtual' tour of the ideal display home.
When:
December 28 to January 14
OZACT's Romeo & Juliet
, presented by one of Australia's leading outdoor Shakespeare companies, brings the beloved play about star-crossed lovers and feuding families to unique and spectacular locations from garden to seaside and mountains to mansions across Victoria.
Mornington Peninsula:
January 14 & 15 - 3pm
Geelong:
January 21 & 22 - 4pm
Shakespeare Under The Stars
presents Glenn Elston's brilliantly funny new adaptation, 'A Midsummer Night's Dream' Behind The Scenes. Held in Melbourne's Royal Botanic Gardens, the hilarious production showcases Shakespeare's best known scenes with a special comic twist.
When:
December 20 to March 10 - Various Dates
Songs for Nobodies
returns to Melbourne's Arts Centre with the hit show featuring songstress, Bernadette Robinson as she portrays five anonymous women whose brushes with fame had a profound effect on their lives, interleaved with the songs that gave them heart.
When:
December 23 to January 29 - Various Dates
The Importance of Being Earnest
, Oscar Wilde's most enduring play, will be performed by Southbank's Melbourne Theatre Company. Regarded as one of the greatest comedies ever written, the tale of mistaken identities and stars the talented Geoffrey Rush as Lady Bracknell.
When:
Until January 14
Spoken Word
The good bits
, presented by Little Raven Publishing, is an evening of readings by Thomas Caldwell, Koraly Dimitriadis, Cherry Harwood and other authors of erotic fiction. Held at Polyester Books in Fitzroy, entry is free with all invited for drinks afterwards at a friendly met and greet.
When:
Friday January 13 - 7.30pm
Burlesque, Cabaret & Dance
Top Marx
, held at the Butterfly Club in South Melbourne, is an unpredictable, zany and utterly hilarious production that presents a montage of the best and craziest routines by the Marx Brothers from their first classic cinematic debut 'The Cocoanuts' to 'A Day at the Races'.
When:
January 12 to 15, 17 & 18
View More Performances & Concerts
Entertainment & Nightlife
Spicks and Speck-tacular: The Finale
, held at Melbourne Convention and Exhibition Centre, brings to an end the ABC's smash hit musical quiz show when Adam Hills, Myf Warhurst and Alan Brough present a stage show full of laughs, live music, memories and appalling choreography.
When:
Thursday & Friday, January 12 & 13
Vanessa Amorosi
, one of Australia's most talented vocalists since 1998, will be appearing at the Trak Live Lounge Bar in Toorak. Performing songs from her extensive repertoire, she'll be joined on the night by support artist Bonnie Anderson with her impressive and captivating vocal range.
When:
Friday January 13 - Doors Open 8:30pm
Jazz n Shiraz
, featuring Connie Lansberg and held at Capitol Kitchen in Chadstone, offers a great evening show with a family friendly atmosphere as Connie Lansberg and her collection of great jazz musicians perform jazz and pop standards along with original tunes.
When:
Friday January 13 - 6pm to 9pm
Shane O'Mara & Lisa Miller
will perform at the Union Hotel in Brunswick, bringing together two seasoned performers for one marvellous night of music. With her distinct bittersweet voice, Miller's talents are complimented by O'Mara, one of Australia's most versatile musicians.
When:
Saturday January 14 - 9pm
Fangs
, a band that mixes the best parts of punk and sludgy rock to perfect effect, will be appearing at the Bendigo Hotel in Collingwood where they'll perform songs from their latest release "Monster". On the night they'll be performing alongside My Echo, Daybreak and Indian Mynah.
When:
Saturday January 14 - Doors Open 8pm
View More Live Gigs
Cinema
West Side Shorts
, presented by Angry Productions, is a monthly film night held at Williamstown's Customs House Hotel, offering the chance to see fantastic short films that are often made by local talent and also to network with local filmmakers and actors after the screenings.
When:
Tuesday January 10 - Screenings at 8:30pm
The Shadow Electric
, Melbourne's first large scale independent open-air cinema, is held within the beautiful grounds of the Abbotsford Convent. Along with screenings of quality films, the cinema also has a licensed bar with food, live music entertainment and a shorts film program.
When:
Until April 29 - Thursdays to Sundays
Cendrillon
, the first presentation in this year's season by Palace Opera & Ballet, brings to the big screen The Royal Opera's production of Cinderella by Laurent Pelly as told in Massenet's opera Cendrillon. Screenings are held at Palace Cinemas in Balwyn, Brighton and South Yarra.
When:
January 6, 7, 8 & 11 - Various Times
Southgate Cinema
presents films that include popular releases, art house films, documentaries and more right in the heart of Southgate. Free to attend, it provides an outdoor experience while remaining undercover inside the centre with screenings held under the open atrium.
When:
Until February 29 - Tuesdays & Wednesdays - 7pm
Cameo Outdoor Cinema
in Belgrave features state-of-the-art sound, stylish deckchairs and a whopping great screen. With a program of arthouse and quality mainstream films, they'll be screening first release films, offering a fantastic cinematic experience throughout summer.
When:
Until April 14 - Various Dates
Ford Focus Moonlight Cinema
, held at Melbourne's Royal Botanic Gardens, offers a program of latest releases, cult classics and contemporary films. A great way to spend a night out with friends and family, you can bring your own picnic or purchase food while there.
When:
Until March 25 - Various Dates
Movies in the Vineyard
, held at Rochford Wines just an hour drive from Melbourne, presents an all-weather, outdoor event. Screenings of diverse and outstanding quality films held beneath the stars and amidst the lush scenery of Yarra Valley make for a special night out.
When:
Until February 14 - Various Dates
Ben & Jerry's Openair Cinema
offers an eclectic mix of live music and entertainment provided by local and national artists. Held on the rooftop of St Kilda Sea Baths, the cinema features a diverse program of classics, family films, shorts from selected film festivals and more.
When:
December 12 to February 9
Rooftop Cinema
flickers into action with film screenings of everything from cult favourites to new releases and documentaries, literally offering the height of entertainment with screenings held on the rooftop of Swanston Street's Curtin House along with the rooftop bar.
When:
December 3 to January 31 - Tues to Sun
View More Cinema
Comedy & Magic
Comedy Night @ The Felix Bar
, held each week in St Kilda, presents the hottest comic talent from both Melbourne and afar. This week, the headline act will be TV and radio veteran, Lehmo, joined by a great support line-up featuring Adam Rozenbachs, Kate McLennan and European Man.
When:
Wednesday January 11 - 8:30pm
Magic Adventures
is a special evening of fun and magic for the whole family, held to raise funds for Lee Cohen's upcoming adventure to volunteer at the College of Magic in South Africa. With a line-up of some of Melbourne's finest performers, it's held at Arrow on Swanston.
When:
Friday January 13 - Doors Open 7pm
View More Comedy & Magic
Melbourne For Kids
The Real Story of Puss 'n' Boots
, follows the adventures of Colin, whose stepbrother is mean to him, just as the sisters next door are to their stepsister, Cinderella. But could a crafty cat change his fortunes? Presented by The Hartwell Players, it's held at Ashwood Performing Arts Centre.
When:
Until January 28 - Fridays to Sundays
Padel - Melbourne School Holiday Program
teaches kids the amazing new racquet sport that's recently hit Australia. Described as 'Tennis with Walls' or 'Squash in the Sun', and a perfect introductory sport to get into the more traditional racquet sports, classes are held in Altona North.
When:
Until January 31 - Tuesdays & Thursdays
Caribbean Pirates
brings a swashbuckling adventure to life on the Polly Woodside as four of history's most famous and colourful pirates of the Caribbean regale their life stories on the high seas, battling for booty from passing merchant ships and celebrating the pirate life to the full.
When:
January 10 to 28 - Tuesdays to Saturdays
Circus Oz Summer Public Circus Classes
is a chance to spend the holidays with Fun and Fitness at Circus Oz. Classes for adults and kids offer the opportunity to try flying trapeze, hula hooping, juggling, unicycles and tumbling with special sessions for kids and teens to Come 'n' Try.
When:
January 9 to 28 - Various Dates & Times
Fairies and Dragons in the Garden
, held at Cook's Cottage in East Melbourne, offers magical holiday fun with children invited to explore the gardens, learn about fairies and dragons, choose their own fairy and dragon name and also make a wish in the special wishing well.
When:
January 2 to 31
Summer Groove Kids Concerts
celebrate Melbourne Zoo's 150th anniversary with performances for children that include shows from Wild Aussies, Blinky Bill and Friends, Hey-Dee-Ho and many other special guests, offering a great chance to gather for lunch at the Zoo stage.
When:
January 2 to February 26
Sharks of Shipwreck Cove
, presented at Melbourne Aquarium, features a full-scale replica of a shipwreck looming from the darkness of the 2.2 million litre Oceanarium, creating the awesome feeling of being submerged at bottom of the ocean surrounded by shark infested waters!
When:
December 26 to January 31
Circus
Silvers Grand Magic Circus
will be holding performances in Mornington and Nunawading. Established in 1976, the circus offers a great show for people of all ages with performers including everything from jugglers and clowns to acrobats, international performers and more.
Mornington:
Dec 27 to Jan 22 - Various Dates
Stardust Circus
, Australia's largest circus with animals, will be performing in Rosebud and Hastings during the holidays. The performance features lions, monkeys, Liberty horses and trick ponies, acrobats, Aerialists, the sensational flying trapeze, clowns and more for the whole family.
Rosebud:
December 29 to January 15
Markets, Fetes and Fairs
Second-hand Book Fair and Vinyl Records Fair
, a major fundraiser held by St Mark's Anglican Church in Balnarring, is the chance to find some great bargains with a wide range of books and records from many genres offering a great opportunity for collectors to stock up their shelves.
When:
Saturday January 14 - 8:30am to 4pm
Melbourne Market Guide
View MARKETS calendar
to make the most of the rare sunny days (it's a coin toss, isn't it!) and head to one of Melbourne's many excellent markets for a bargain!

A growing number of food, produce and even wine markets are springing up around the suburbs.
Wining & Dining
bookarestaurant.com
bookarestaurant.com
is the easiest way to book a restaurant online. With the choice to search by cuisine and location, you can find great dining offers with some of Melbourne's finest restaurants. Bookings are free and can be made online at any time of the day.
Book a Restaurant Today
Sporting Events
Basketball
NBL Championship | Round 15
Melbourne Tigers vs Gold Coast Blaze
Sunday January 15 - 7:30pm
State Netball and Hockey Centre, Parkville
Soccer
Hyundai A League | Week 15
Melbourne Victory v Adelaide United
Friday January 13 - 8pm | AAMI Park, Melbourne
Melbourne Heart v Perth Glory
Sunday January 15 - 4pm | AAMI Park, Melbourne
Melbourne Heart v Central Coast Mariners
Wednesday January 18 - 12pm | AAMI Park, Melbourne
Tennis
AAMI Classic
, the tennis season's most anticipated prelude to the Australian Open, returns to Victoria's famous Kooyong stadium. With Lleyton Hewitt last year laying claim as the current AAMI Classic champion, the 'round robin' based event draws some of the world's best tennis players.
When:
Wednesday to Saturday, January 11 to 14
Australian Open
, held at Melbourne Park, plays host to the hottest event on the Tennis calendar. Running across two weeks, the Australian Open sees the world's finest tennis pros hit the courts with matches held at Rod Laver Arena, Hisense Arena and the Margaret Court Arena.
When:
January 16 to 29
Melbourne Wheelchair Tennis Open
, presented by Disability Sport and Recreation and held at the Nottinghill Pinewood Tennis Club in Glen Waverley, will showcase an exciting display of wheelchair tennis action from some of the best and finest players in the world.
When:
January 15 to 18
Golf
Australian Master of the Amateurs
, now going into its 15th successful year, and ranked number one in Australia, is a 72-hole Championship considered by many to be the finest Amateur Golf Championship in the world. It takes place at the Royal Melbourne Golf Club in Black Rock.
When:
Tuesday to Friday, January 10 to 13
Polo
Portsea Polo
combines thrilling 'A' class polo players and matches at the picturesque Point Nepean Quarantine Station. Raising money for the official charity of the event, Murdoch Childrens Research Institute, the grand day out also features chic marquees and delicious food and wine.
When:
Saturday January 14 - Gates Open 10:30am
Community Sports
Sorrento Bay Swim
is a chance to join one of Victoria's best bay swims along the picturesque coastline of the Mornington Peninsula. Offering a great day out, competitors of all ages can get involved with proceeds raised going towards the Sorrento Surf Life Saving Club.
When:
Sunday January 15 - Registrations 8:30am
Horse Racing
Betfair Park Race Days
Midweek Meeting (Lakeside)
Wednesday January 11
Betfair Park, Sandown
Friday Night Racing
sees the nights come alive at Moonee Valley in a world-class season, where the world's best thoroughbreds, trainers and jockeys compete.
Next Race:
Friday January 13
Gates Open - 5:15pm
Kids Day Out at Kilmore
presents a day of excitement for the family with Kilmore Racing Club offering a great day of fun and entertainment, especially for the kids. Along with free rides and activities available, there'll also be all the usual excitement of horses on the track.
When:
Sunday January 15
View More Sports Events
Let Melbourne Know...
Advertise Your School Fete, Fair or Carnival FREE!
Everyone wants to support their local school by going to their annual fundraiser. Last year we promoted a whopping 1,200 school events. So, make sure you let your school organizers know they can list their fete, fair or carnival for
FREE @ OnlyMelbourne!
Add Your Event for FREE Today!!
Trivia & Humour
Shaggy Dog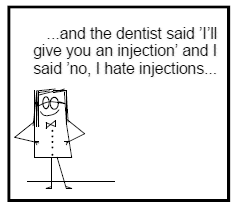 Shaggy Dog by Deej
-
Click Here to find what happens!
Let There Be Latte...
The Victoria Hotel in Little Collins Street was the first in Melbourne to have electric lights in its rooms - a press notice at the time said,
'with the object of having bedrooms cool in the summer, the electric light is fitted in each room with taps to turn on and off the light as in gas jets'
.
The Victoria Hotel was also originally known as the
Victoria Coffee Palace
, founded by a Temperance League as an alternative to the rowdy, bawdy pub accommodation on offer during the late 19th century.
Read more about Melbourne's Oldest Hotels
|
Read Melbourne Trivia...
WHAT'S ON CALENDAR
OnlyMelbourne's Calendar
allows you to select any day of the year to view everything (everything!!!) on that day in an easy to read, printable display.
-:- View
What's On Calendar
-:- View
Markets Only Calendar
WHAT'S ON RSS FEEDS
We have a range of
RSS Feeds
.
NEWSLETTER
What's On this Week
is an email overview and reminder of the (too many to mention) events happening this week in Melbourne.
Get your copy
of What's On this Week!
FREE ADVERTISING
Advertising
your EVENT at OnlyMelbourne is not only easy, it's
FREE!!
-
Apply Online..
for inclusion in the What's On calendar and newsletter!
❊ Web Links ❊
→
Newsletter | #262 | What's On this Week
→
Subscribe to OnlyMelbourne - Get your copy of What's On this Week!
→
List Your Business or Event - It's FREE!
→
Events Calendar - Find out What's On any day of the week!
→
Mobile OnlyMelbourne
→
Melbourne for Children | Kids
→
Newsletter | #261 | What's On this Week [Last Week]
❊ COVID-19 Notice ❊
Many locations have gone into lockdown as the state takes action to stop the spread of the deadly coronavirus (COVID-19).
→
Disclaimer
: Check with the operator before making plans
...
Trending HOT

Drive-In Movie Club
Drive-In Immersive Cinema Nights Are Coming to Melbourne Put together by our friends at Hot Tub Cinema, a string of family-friendly, social distancing-safe, drive-in ..

Things to see, hear & do this weekend
Make the most of your weekend in Melbourne with these fabulous events. No city does it better than Melbourne, so get out and discover the very best shows, festivals, ..
---
Update Page