Newsletter | #261 | What's On this Week
Welcome to this week's Melbourne events, exhibitions, sports and community guide for Tuesday to Monday, January 3 to 9, 2012.
This week... One week into the New Year and there's already a stirring of shindiggery in the air with the Prom Coast Summer Festival and Sea Days Festival offering family fun on the shore. There's also the Red Hill Country Music Festival and the Lavender Harvest Festival in in Shepherds Flat.
Granted, much of the celebratory goings on is at the fringes with most festivals held outside of Melbourne, but isn't that what the holidays are about? Bundling the kids in the car and trekking it out of the city for a 'relaxing' time away.
Half the battle is keeping the kids entertained on the journey, so here's a handy bit of advice I heard once that can help keep things simple... If the kidlets are getting antsy and you'd prefer a bit of quiet, simply offer a hundred dollars to the first person to find two number plates that are the same. Apparently it works a treat! ;)
School Holiday Guides
Check out our
School Holiday Guide
for the latest on what to do with the kids during Summer Holidays. The holiday guide offers a great range of activities for the young and young at heart, with events, tours, workshops, concerts and holiday programs.. all in marvellous Melbourne!
School Holiday Guide - Dec 22 to Feb 1
Caribbean Pirates
brings a swashbuckling adventure to life on the Polly Woodside as four of history's most famous and colourful pirates of the Caribbean regale their life stories on the high seas, battling for booty from passing merchant ships and celebrating the pirate life to the full.
When:
January 10 to 28 - Tuesdays to Saturdays
Melbourne Playgrounds
is an online guide to thousands of Melbourne activities and playgrounds for the entire family. With extensive information about play centres, playgrounds, sports parks and more, you'll also find many free activities to entertain the kids over the holidays.
More about Melbourne Playgrounds
Major Events
Geelong Vintage Rally
is a chance to see one of the biggest displays of restored and working Vintage Machinery and Tractors in Australia. Held at Geelong Showgrounds, the festive day also features live entertainment, country music and a wide range of food stalls.
When:
Saturday & Sunday, January 7 & 8
Prom Coast Summer Festival
, coinciding with the Sea Days Festival and held in Welshpool, Port Welshpool and Toora, offers a great range of fun with Show'n'Shine displays, a Marine Treasure Hunt, a Come & Try Fishing Day, Coastal activities for kids and much more.
When:
Friday to Sunday, January 6 to 8
Official Launch Night:
Wednesday, January 4
Lavender Harvest Festival
, held at Lavandula Swiss Italian Farm in Shepherds Flat, celebrates the crop harvest and the history of the scenic farm with special days of music and dancing with performances from Jack Oskar Larm, Morris Dancer Bran Dragon and other guests.
When:
Sundays, January 8 & 15 - Midday to 4pm
Port Fairy Moyneyana Festival
, Victoria's longest running festival, is a community event for the whole family with daily entertainment that includes historic tours, concerts and film screenings, camel rides, workshops and more with many attractions and special events free.
When:
December 24 to January 26
Music & Arts Festivals
Peninsula Summer Music Festival
, held at venues found in Mornington, Red Hill South, Flinders and Moorooduc, features the glorious sounds of classical and contemporary music and jazz with a diverse and entertaining program of musicians from here and abroad.
When:
Tuesday to Monday, January 3 to 9
Red Hill Country Music Festival
, held at the Showgrounds on Arthurs Seat Road, presents a wide range of country music with country rock, bluegrass and honky tonk. Offering great entertainment for the whole family, it includes market stalls, children's rides and more.
When:
Sunday January 8 - Gates Open 8am
Exhibitions - Art | Festival | Show
The Attitude Art Show
, held at Portarlington Mill, is an annual event that draws the work of artists invited to follow a chosen theme. Now in its 9th year, the theme of Smiles has this year drawn quirky works that include sculptures, drawings, paintings, creative writings and more.
When:
Saturday & Sunday, January 7 & 8 - Entry Applies
URGE 2
, held at Montsalvat in Eltham, is an exhibition of glass sculpture and photography works, which explore themes of birth and birthing. Examining a neglected theme in art, the works reveal the intensity of emotions and physicality in 'bringing into being' a baby or creative project.
When:
Until January 30
Salad Days
, an exhibition held at the Stonehouse Gallery located in Warrandyte, showcases ceramic creations that cover everything for the table for summer entertaining with plates, bowls, places mats, bread boards, serving spoons and other uniquely designed utensils.
When:
Until January 31
Selected works from second year students
, drawn from CAE's Diploma of Visual Art in 2011, will be on display at The Gallery of Melbourne's City Library. With students exposed to a broad range of studio based activities, the works represent a diversity of ideas, interests and ambitions.
When:
Until January 12
Double Vision
, held at Langwarrin's McClelland Gallery, explores contemporary art by charting its way through encounters of the unexpected, psychological and humorous with works created by Stephen Birch, Juan Ford, Petrina Hicks, Cherry Hood, Sam Jinks and others.
When:
Until March 18 - Closed Mondays
Night Projection Window
, presented by Fitzroy's Centre for Contemporary Photography, features John Howland and Anna-Maria O'Keeffe's captivating video footage of fresh water wells and the setting and retrieval of eel traps in the ocean of the Pacific nation of Kiribati.
When:
Until February 8 - Wednesdays to Sundays
Reg Livermore - Take a Bow
celebrates the career of one of Australia's most recognised thespians with a free exhibition at the Arts Centre. With stage costumes worn by Livermore and material from his personal archive, the exhibition also showcases his ground breaking solo shows.
When:
Until February 26
I Packed the Postcard in My Suitcase
, held at the Australian Centre of Contemporary Art in Southbank, is an exhibition of Pipilotti Rist's vivid video environments. The first major survey of her works in Australia, her hedonistic worlds will delight, refresh and chillax you.
When:
December 21 to March 4
The Godden Gift
, held at Wheelers Hill's Monash Gallery of Art, features works that celebrate the generous donation of 69 photographs by the photographer and curator Christine Godden, whose donation reflects her close association with 1970's Australian photographers.
When:
Until March 11
Dog
, presented at the Art Gallery of Ballarat, is an exhibition of new drawings by Peter Aldrich. Referring to the Australian colloquial use of the word in describing any man who is untrustworthy and unlikeable, his works explore inappropriate and harmful masculine behaviour.
When:
Until January 22
Picture This City
, held at Incinerator Gallery in Moonee Ponds, explores the history of Moonee Valley through images captured by local photographers over the past 150 years with artist Elizabeth Gertsakis revealing past lifestyles through photographic collages and multi-media.
When:
Until February 26 - Closed Mondays
The Art of Star Wars
, held at Armadale's Silver K Gallery, is the largest Star Wars Exhibition ever presented in Australia. With works by some of the finest artists and illustrators, commissioned by Lucas Films, the exhibition recaptures classic scenes and themes from Star Wars
When:
Until January 29 - Entry Applies
The Ecstasy of Infrastructure
, held at TarraWarra Museum of Art in Healesville, is an exhibition by Sam Leach, whose works offer a recontextualisation of elements that have been drawn from selected paintings by Ralph Balson and Edwin Tanner from the TWMA collection.
When:
Until March 4
Summer Salon Group Show
brightens up the normally quiet gallery period with Collingwood Gallery, now eleven years old, presenting its first group show with artworks being sold 'off the wall' during the show with new works replacing sold pieces throughout the exhibition.
When:
December 9 to January 22 - Closed Sundays
2112: Imagining the Future
, held at Melbourne's RMIT Gallery, explores what the world may look like 100 years from today. Featuring works by Philip Brophy, Debbie Symons, Sam Leach and others, International and Australian artists reveal both uncertainty and hope.
When:
Until January 28 - Closed Sundays
Figures in Geometry
is a photographic exhibition combining the works of Robert Young and Andrew Wurster, whose compositions with the camera are influenced by disciplines drawn from painting and drawing. The works are on display at Melbourne restaurant, Sotto e Sopra.
When:
Until January 15
Tim Handfield
, who has been working at the forefront of new photographic printing processes since the late 70s, will exhibit at Wheelers Hill's Monash Gallery of Art with works that trace how his documentary practice has developed alongside changes in photographic printing.
When:
Until January 22 - Closed Mondays
As Modern as Tomorrow
, presented at the State Library of Victoria, collects the works of photographers in postwar Melbourne. The exhibition offers a unique insight into the changing social fabric of Melbourne as captured on film with images taken between the 1930s and the 1960s.
When:
Until February 5 - Open Daily
Made in Hollywood
, presented by Bendigo Art Gallery, is an exhibition of photographs drawn from the archive of the John Kobal Foundation, the legacy of the film historian and collector. Over 90 images capture portraits of Greta Garbo, Marlene Dietrich, Clark Gable and other greats.
When:
December 3 to February 12
View More Exhibitions
Expos, Launches, Open Days & Lectures
New Age Healing & Psychic Expo
, appearing in in South Gippsland and Phillip Island, showcases jewellery, incense, salt lamps, crystals and more. Visitors to the expo can also have a personal psychic reading with experienced mediums, clairvoyants and tarot readers.
South Gippsland:
Saturday January 7 - 10 to 5pm
Phillip Island:
Sunday January 8 - 10 to 5pm
Docklands Bridal Expo
, Melbourne's First Major Bridal expo for 2012, is held at Marvel Stadium with over 100 wedding industry professionals there to talk to couples on dos and don'ts of the wedding industry. With giveaways on the day, entry is free for those who register online.
When:
Sunday January 8 - 9am to 5pm
Best of the Independent Games Festival
, presented at ACMI Cinema in Federation Square, gives kids the chance to play brilliant new games by indie designers for free with a showcase of favourites from the Independent Games Festival, dubbed the 'Sundance of the game world'.
When:
December 20 to March 25
More Expos & Launches
|
More Open Days
|
More Tours
Performances & Theatre
Urban Display Suite
, performed by Southbank's Melbourne Theatre Company, is a deliciously malicious musical satire on our national obsession with the property market. With acerbic wit and catchy tunes, the talented cast present a 'virtual' tour of the ideal display home.
When:
December 28 to January 14
The King and I
, presented by PLOS Musical Productions, is one of the all-time musical marvels with the popular story of love found between an English widow and the King whose many children and wives she tutors brought to life with performances held at Frankston Arts Centre.
When:
December 31 to January 8
OZACT's Romeo & Juliet
, presented by one of Australia's leading outdoor Shakespeare companies, brings the beloved play about star-crossed lovers and feuding families to unique and spectacular locations from garden to seaside and mountains to mansions across Victoria.
Lorne:
January 2 & 3 - 4pm
Olinda:
January 7 & 8 - 6:30pm
Mornington Peninsula:
January 14 & 15 - 3pm
Geelong:
January 21 & 22 - 4pm
Shakespeare Under The Stars
presents Glenn Elston's brilliantly funny new adaptation, 'A Midsummer Night's Dream' Behind The Scenes. Held in Melbourne's Royal Botanic Gardens, the hilarious production showcases Shakespeare's best known scenes with a special comic twist.
When:
December 20 to March 10 - Various Dates
Songs for Nobodies
returns to Melbourne's Arts Centre with the hit show featuring songstress, Bernadette Robinson as she portrays five anonymous women whose brushes with fame had a profound effect on their lives, interleaved with the songs that gave them heart.
When:
December 23 to January 29 - Various Dates
The Importance of Being Earnest
, Oscar Wilde's most enduring play, will be performed by Southbank's Melbourne Theatre Company. Regarded as one of the greatest comedies ever written, the tale of mistaken identities and stars the talented Geoffrey Rush as Lady Bracknell.
When:
Until January 14
Burlesque, Cabaret & Dance
Spectacular Cabaret Showboat
, a performance held upon the Melbourne Showboat, MV Lady Cutler, offers a great night out with entertainment that features the extravagant cabaret show including glamorous and gorgeous showgirls, an International Singer, a magician and fantastic food.
When:
Friday January 6
Circus Horrificus
, hailing from the mountains of Tasmania, features Samora Squid and Bridget Bridge, renowned for their extreme slapstick & stunt-based physical-comedy skits that truly test the durability of this unique pair of twits' bodies. It's held at South Melbourne's Butterfly Club.
When:
Saturday January 7 - 9pm
South Side Show
explodes onstage with death defying aerial performances at Red Bennies in South Yarra, while stunning acts of acrobatics, juggling and clowning roam across the stage and around the entire venue, unique for its high ceiling, making it perfect for such thrills.
When:
Saturdays January 7 - Doors Open 7pm
View More Performances & Concerts
Entertainment & Nightlife
Becky Lee & Drunkfoot
, hailing from the USA, is the stage name of Becky Lee, a talented performer who is a one woman band using guitar, kick drum and floor tom. Appearing with guests at the front bar of The Tote in Collingwood, she'll be performing two sets that are free to attend.
When:
Wednesday January 4 - 8pm
Grinspoon
, returning to the stage after a year's hiatus from touring, will perform at South Morang's Commercial Hotel as part of their Verano Fantastico Tour. Performing with them on tour are Melbourne band, Redcoats, who recently toured with legend rockers Stone Temple Pilots.
When:
Wednesday January 4
The High Society
, appearing at The Rainbow Hotel in Fitzroy, are a 9 piece juggernaut that blur musical lines with 3 MCs who front a 6 member backline that includes some of Melbourne's hottest musicians as they fuse hiphop and reggae, jazz, drum & bass, funk, rock and blues.
When:
Saturday January 7 - 9pm
Cannonball
, featuring talented saxophonist Tim Wilson and the impeccable vocals of Chantal Mitvalsky, will perform at Melbourne's Bennetts Lane Jazz Club. A fresh sextet that features the jazz/groove/soul music of Julian 'Cannonball' Adderley, their music is deeply infectious.
When:
Saturday January 7 - 8:30pm
Cat Commander is: FALLING
, held at the Butterfly Club in South Melbourne, is a one woman show with an acoustic soundtrack of love songs written in the key of heartbreak as Cat Commander presents a moving tale that switches from poignancy to poeticism to hilarity.
When:
Sunday January 8 - 6pm & 8pm
View More Live Gigs
Cinema
Cendrillon
, the first presentation in this year's season by Palace Opera & Ballet, brings to the big screen The Royal Opera's production of Cinderella by Laurent Pelly as told in Massenet's opera Cendrillon. Screenings are held at Palace Cinemas in Balwyn, Brighton and South Yarra.
When:
January 6, 7, 8 & 11 - Various Times
Southgate Cinema
presents films that include popular releases, art house films, documentaries and more right in the heart of Southgate. Free to attend, it provides an outdoor experience while remaining undercover inside the centre with screenings held under the open atrium.
When:
Until February 29 - Tuesdays & Wednesdays - 7pm
Cameo Outdoor Cinema
in Belgrave features state-of-the-art sound, stylish deckchairs and a whopping great screen. With a program of arthouse and quality mainstream films, they'll be screening first release films, offering a fantastic cinematic experience throughout summer.
When:
Until April 14 - Various Dates
Ford Focus Moonlight Cinema
, held at Melbourne's Royal Botanic Gardens, offers a program of latest releases, cult classics and contemporary films. A great way to spend a night out with friends and family, you can bring your own picnic or purchase food while there.
When:
Until March 25 - Various Dates
Movies in the Vineyard
, held at Rochford Wines just an hour drive from Melbourne, presents an all-weather, outdoor event. Screenings of diverse and outstanding quality films held beneath the stars and amidst the lush scenery of Yarra Valley make for a special night out.
When:
Until February 14 - Various Dates
Ben & Jerry's Openair Cinema
offers an eclectic mix of live music and entertainment provided by local and national artists. Held on the rooftop of St Kilda Sea Baths, the cinema features a diverse program of classics, family films, shorts from selected film festivals and more.
When:
December 12 to February 9
Rooftop Cinema
flickers into action with film screenings of everything from cult favourites to new releases and documentaries, literally offering the height of entertainment with screenings held on the rooftop of Swanston Street's Curtin House along with the rooftop bar.
When:
December 3 to January 31 - Tues to Sun
View More Cinema
Comedy & Magic
Political Asylum
, held at The Brunswick Green, presents intelligent, topical and political humour with some of the best political comedians. Founded by Mathew Kenneally and Courteney Hocking, a core group of contributors are often joined by stellar guest stand-up spots.
When:
Sunday January 8 - 7:30pm to 9:30pm
View More Comedy & Magic
Melbourne For Kids
The Comedy Magic Show
, held at La Mama Theatre in Carlton, is a fun performance by Luke Hocking, one of Melbourne's leading professional magicians. Packed with amazing magic and illusions, the show even features magic with a mind reading raccoon puppet!
When:
Saturday & Sunday, January 7 & 8
Circus Oz Summer Public Circus Classes
is a chance to spend the holidays with Fun and Fitness at Circus Oz. Classes for adults and kids offer the opportunity to try flying trapeze, hula hooping, juggling, unicycles and tumbling with special sessions for kids and teens to Come 'n' Try.
When:
January 9 to 28 - Various Dates & Times
Fairies and Dragons in the Garden
, held at Cook's Cottage in East Melbourne, offers magical holiday fun with children invited to explore the gardens, learn about fairies and dragons, choose their own fairy and dragon name and also make a wish in the special wishing well.
When:
January 2 to 31
Summer Groove Kids Concerts
celebrate Melbourne Zoo's 150th anniversary with performances for children that include shows from Wild Aussies, Blinky Bill and Friends, Hey-Dee-Ho and many other special guests, offering a great chance to gather for lunch at the Zoo stage.
When:
January 2 to February 26
Sharks of Shipwreck Cove
, presented at Melbourne Aquarium, features a full-scale replica of a shipwreck looming from the darkness of the 2.2 million litre Oceanarium, creating the awesome feeling of being submerged at bottom of the ocean surrounded by shark infested waters!
When:
December 26 to January 31
Circus
Silvers Grand Magic Circus
will be holding performances in Mornington and Nunawading. Established in 1976, the circus offers a great show for people of all ages with performers including everything from jugglers and clowns to acrobats, international performers and more.
Mornington:
Dec 27 to Jan 22 - Various Dates
Stardust Circus
, Australia's largest circus with animals, will be performing in Rosebud and Hastings during the holidays. The performance features lions, monkeys, Liberty horses and trick ponies, acrobats, Aerialists, the sensational flying trapeze, clowns and more for the whole family.
Rosebud:
December 29 to January 15
Markets, Fetes and Fairs
Melbourne Market Guide
View MARKETS calendar
to make the most of the rare sunny days (it's a coin toss, isn't it!) and head to one of Melbourne's many excellent markets for a bargain!

A growing number of food, produce and even wine markets are springing up around the suburbs.
Wining & Dining
bookarestaurant.com
bookarestaurant.com
is the easiest way to book a restaurant online. With the choice to search by cuisine and location, you can find great dining offers with some of Melbourne's finest restaurants. Bookings are free and can be made online at any time of the day.
Book a Restaurant Today
Sporting Events
Cricket
KFC Twenty20 Big Bash
Melbourne Stars vs Melbourne Renegades
Saturday January 7 - 7pm
Melbourne Cricket Ground (MCG)
Basketball
NBL Championship | Round 14
Melbourne Tigers vs New Zealand Breakers
Sunday January 8 - 7:30pm
State Netball and Hockey Centre, Parkville
Soccer
Hyundai A-League - Week 13
Melbourne Heart v Adelaide United
Wednesday January 4 - 3:15pm
AAMI Park, Melbourne
Hyundai A-League - Week 14
Melbourne Victory v Newcastle Jets
Saturday January 7 - 7:45pm
AAMI Park, Melbourne
Baseball
Australian Baseball League - Home Game 4
Melbourne Aces vs Adelaide Bite
Thursday to Sunday, January 5 to 8
Melbourne Showgrounds - Main Arena
Golf
Men's & Women's Vic Opens
are Australian Ranking Events for professionals and amateurs of any age with men's is played over 72-holes stroke play, and women's played over 54-holes stroke play.
Men's:
Jan 5 to 8 - Spring Valley GC
Women's:
Jan 6 to 8 - Woodlands GC & Spring Valley GC
Cycling
Jayco Bay Cycling Classic
, the world's fastest criterium series, celebrates its 23rd birthday with this year's four day event again presenting a world class field, starting on the exciting Ritchie Boulevard hot-dog circuit in Geelong and ending with the grand finale in Williamstown.
When:
January 1 to 4
7 Peaks Alpine Ascent Challenge
is a chance for riders of all levels to take on the peaks of Victoria's High Country to win a trip to next year's Tour de France. With climbs in Mt Baw Baw, Dinner Plain and other areas, riding four of the seven courses puts you in the running.
When:
Until March 31
View More Sports Events
Let Melbourne Know...
Advertise Your School Fete, Fair or Carnival FREE!
Everyone wants to support their local school by going to their annual fundraiser. Last year we promoted a whopping 1,200 school events. So, make sure you let your school organizers know they can list their fete, fair or carnival for
FREE @ OnlyMelbourne!
Add Your Event for FREE Today!!
Trivia & Humour
Shaggy Dog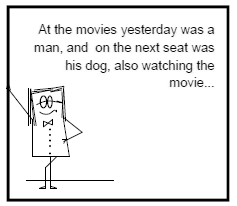 Shaggy Dog by Deej
-
Click Here to find what happens!
And If You Go Chasing Rabbits..
Did you know tunnels run everywhere under Melbourne? More than 50 tunnels dating back to WW2 run under Melbourne, including one near Dights Falls - Yarra River.
There are reports that there used to be a large underground "bunker"near Dights Falls at Abbotsford, in Melbourne, Victoria.
It is believed that this large underground "bunker"was an old WW2 air raid shelter, and it's estimated that it could hold a few thousand people.
Read more about Melbourne's Tunnels
|
Read Melbourne Trivia...
WHAT'S ON CALENDAR
OnlyMelbourne's Calendar
allows you to select any day of the year to view everything (everything!!!) on that day in an easy to read, printable display.
-:- View
What's On Calendar
-:- View
Markets Only Calendar
WHAT'S ON RSS FEEDS
We have a range of
RSS Feeds
.
NEWSLETTER
What's On this Week
is an email overview and reminder of the (too many to mention) events happening this week in Melbourne.
Get your copy
of What's On this Week!
FREE ADVERTISING
Advertising
your EVENT at OnlyMelbourne is not only easy, it's
FREE!!
-
Apply Online..
for inclusion in the What's On calendar and newsletter!
❊ Web Links ❊
→
Newsletter | #261 | What's On this Week
→
Subscribe to OnlyMelbourne - Get your copy of What's On this Week!
→
List Your Business or Event - It's FREE!
→
Events Calendar - Find out What's On any day of the week!
→
Mobile OnlyMelbourne
→
Melbourne for Children | Kids
→
Newsletter | #260 | What's On this Week [Last Week]
❊ COVID-19 Notice ❊
Many locations have gone into lockdown as the state takes action to stop the spread of the deadly coronavirus (COVID-19).
→
Disclaimer
: Check with the operator before making plans
...
Trending HOT

Drive-In Movie Club
Drive-In Immersive Cinema Nights Are Coming to Melbourne Put together by our friends at Hot Tub Cinema, a string of family-friendly, social distancing-safe, drive-in ..

Things to see, hear & do this weekend
Make the most of your weekend in Melbourne with these fabulous events. No city does it better than Melbourne, so get out and discover the very best shows, festivals, ..
---
Update Page