Newsletter | #260 | What's On this Week
Welcome to this week's Melbourne events, exhibitions, sports and community guide for Tuesday to Monday, December 27 to January 2, 2012.
This week... it's the lead up to the biggest shindig of the year, and also the last, with New Year's Eve on the horizon. As we bravely cross that threshold, going boldly where Aztecs wouldn't dare, there's still the odd tumbleweed that you'll find rolling past theatres and galleries. There's no such quiet for those with kids to entertain, however, so you'll find much ado across Melbourne with the School Holidays now in full swing.
With Christmas out of the way and recycling bins across Melbourne now offering a veritable rainbow of wrapping paper, we just have to get past that other weekend now that finds them full to the brim with empty bottles and cans (both your own and your neighbours).
We hope you all have a very safe, happy and wonderful New Year's people!
OnlyMelbourne Welcomes
Each week we highlight some of the new business and event listings in the OnlyMelbourne Events Calendar and Business and Services directory.
Charlie and Lola's Best Bestest Play
brings two of the most charming children's characters to the stage of the Arts Centre for a fun show during school holidays. A magical mix of puppetry and music, the show explores all the excitement the siblings must overcome before days end.
When:
December 21 to January 7 - Various Dates
New Year's Eve
New Year's Eve
is looming large and loud, so to help plan ahead, why not check out the MANY and varied New Year's events that we have listed. Think of it as a practice run for when we all party hard in 2013, having shown those uppity Aztecs what for!
New Year's Eve Events in Melbourne
School Holiday Guides
Check out our
School Holiday Guide
for the latest on what to do with the kids during Summer Holidays. The holiday guide offers a great range of activities for the young and young at heart, with events, tours, workshops, concerts and holiday programs.. all in marvellous Melbourne!
School Holiday Guide - Dec 22 to Feb 1
Melbourne Playgrounds
is an online guide to thousands of Melbourne activities and playgrounds for the entire family. With extensive information about play centres, playgrounds, sports parks and more, you'll also find many free activities to entertain the kids over the holidays.
More about Melbourne Playgrounds
Major Events
Port Fairy Moyneyana Festival
, Victoria's longest running festival, is a community event for the whole family with daily entertainment that includes historic tours, concerts and film screenings, camel rides, workshops and more with many attractions and special events free.
When:
December 24 to January 26
Music & Arts Festivals
Pyramid Rock Festival
, now hitting its eighth year, returns with yet another huge New Year's celebration on Phillip Island with a stellar line-up of performers that includes Scissor Sisters, The Living End, Gotye, Spiderbait, Cloud Control and Hip Hop legend, Grandmaster Flash.
When:
Thursday to Sunday, December 29 to January 1
Summadayze
, a Melbourne institution that's now a national event, kicks off the New Year with an enormous dance music party held at the Sidney Myer Music Bowl with a huge line up of performers and DJs that includes Pendulum, Snoop Dogg, Calvin Harris and other guests.
When:
Sunday January 1
Exhibitions - Art | Festival | Show
Double Vision
, held at Langwarrin's McClelland Gallery, explores contemporary art by charting its way through encounters of the unexpected, psychological and humorous with works created by Stephen Birch, Juan Ford, Petrina Hicks, Cherry Hood, Sam Jinks and others.
When:
Until March 18 - Closed Mondays
Night Projection Window
, presented by Fitzroy's Centre for Contemporary Photography, features John Howland and Anna-Maria O'Keeffe's captivating video footage of fresh water wells and the setting and retrieval of eel traps in the ocean of the Pacific nation of Kiribati.
When:
Until February 8 - Wednesdays to Sundays
Reg Livermore - Take a Bow
celebrates the career of one of Australia's most recognised thespians with a free exhibition at the Arts Centre. With stage costumes worn by Livermore and material from his personal archive, the exhibition also showcases his ground breaking solo shows.
When:
Until February 26
I Packed the Postcard in My Suitcase
, held at the Australian Centre of Contemporary Art in Southbank, is an exhibition of Pipilotti Rist's vivid video environments. The first major survey of her works in Australia, her hedonistic worlds will delight, refresh and chillax you.
When:
December 21 to March 4
The Godden Gift
, held at Wheelers Hill's Monash Gallery of Art, features works that celebrate the generous donation of 69 photographs by the photographer and curator Christine Godden, whose donation reflects her close association with 1970's Australian photographers.
When:
Until March 11
Dog
, presented at the Art Gallery of Ballarat, is an exhibition of new drawings by Peter Aldrich. Referring to the Australian colloquial use of the word in describing any man who is untrustworthy and unlikeable, his works explore inappropriate and harmful masculine behaviour.
When:
Until January 22
Picture This City
, held at Incinerator Gallery in Moonee Ponds, explores the history of Moonee Valley through images captured by local photographers over the past 150 years with artist Elizabeth Gertsakis revealing past lifestyles through photographic collages and multi-media.
When:
Until February 26 - Closed Mondays
The Art of Star Wars
, held at Armadale's Silver K Gallery, is the largest Star Wars Exhibition ever presented in Australia. With works by some of the finest artists and illustrators, commissioned by Lucas Films, the exhibition recaptures classic scenes and themes from Star Wars
When:
Until January 29 - Entry Applies
The Ecstasy of Infrastructure
, held at TarraWarra Museum of Art in Healesville, is an exhibition by Sam Leach, whose works offer a recontextualisation of elements that have been drawn from selected paintings by Ralph Balson and Edwin Tanner from the TWMA collection.
When:
Until March 4
Summer Salon Group Show
brightens up the normally quiet gallery period with Collingwood Gallery, now eleven years old, presenting its first group show with artworks being sold 'off the wall' during the show with new works replacing sold pieces throughout the exhibition.
When:
December 9 to January 22 - Closed Sundays
Note:
Closed between Christmas Day & New Year's Day
2112: Imagining the Future
, held at Melbourne's RMIT Gallery, explores what the world may look like 100 years from today. Featuring works by Philip Brophy, Debbie Symons, Sam Leach and others, International and Australian artists reveal both uncertainty and hope.
When:
Until January 28 - Closed Sundays
Figures in Geometry
is a photographic exhibition combining the works of Robert Young and Andrew Wurster, whose compositions with the camera are influenced by disciplines drawn from painting and drawing. The works are on display at Melbourne restaurant, Sotto e Sopra.
When:
Until January 15
Tim Handfield
, who has been working at the forefront of new photographic printing processes since the late 70s, will exhibit at Wheelers Hill's Monash Gallery of Art with works that trace how his documentary practice has developed alongside changes in photographic printing.
When:
Until January 22 - Closed Mondays
As Modern as Tomorrow
, presented at the State Library of Victoria, collects the works of photographers in postwar Melbourne. The exhibition offers a unique insight into the changing social fabric of Melbourne as captured on film with images taken between the 1930s and the 1960s.
When:
Until February 5 - Open Daily
Made in Hollywood
, presented by Bendigo Art Gallery, is an exhibition of photographs drawn from the archive of the John Kobal Foundation, the legacy of the film historian and collector. Over 90 images capture portraits of Greta Garbo, Marlene Dietrich, Clark Gable and other greats.
When:
December 3 to February 12
View More Exhibitions
Expos, Launches, Open Days & Lectures
Best of the Independent Games Festival
, presented at ACMI Cinema in Federation Square, gives kids the chance to play brilliant new games by indie designers for free with a showcase of favourites from the Independent Games Festival, dubbed the 'Sundance of the game world'.
When:
December 20 to March 25
More Expos & Launches
|
More Open Days
|
More Tours
Performances & Theatre
Urban Display Suite
, performed by Southbank's Melbourne Theatre Company, is a deliciously malicious musical satire on our national obsession with the property market. With acerbic wit and catchy tunes, the talented cast present a 'virtual' tour of the ideal display home.
When:
December 28 to January 14
The King and I
, presented by PLOS Musical Productions, is one of the all-time musical marvels with the popular story of love found between an English widow and the King whose many children and wives she tutors brought to life with performances held at Frankston Arts Centre.
When:
December 31 to January 8
OZACT's Romeo & Juliet
, presented by one of Australia's leading outdoor Shakespeare companies, brings the beloved play about star-crossed lovers and feuding families to unique and spectacular locations from garden to seaside and mountains to mansions across Victoria.
Lorne:
January 2 & 3 - 4pm
Olinda:
January 7 & 8 - 6:30pm
Mornington Peninsula:
January 14 & 15 - 3pm
Geelong:
January 21 & 22 - 4pm
Shakespeare Under The Stars
presents Glenn Elston's brilliantly funny new adaptation, 'A Midsummer Night's Dream' Behind The Scenes. Held in Melbourne's Royal Botanic Gardens, the hilarious production showcases Shakespeare's best known scenes with a special comic twist.
When:
December 20 to March 10 - Various Dates
Songs for Nobodies
returns to Melbourne's Arts Centre with the hit show featuring songstress, Bernadette Robinson as she portrays five anonymous women whose brushes with fame had a profound effect on their lives, interleaved with the songs that gave them heart.
When:
December 23 to January 29 - Various Dates
The Importance of Being Earnest
, Oscar Wilde's most enduring play, will be performed by Southbank's Melbourne Theatre Company. Regarded as one of the greatest comedies ever written, the tale of mistaken identities and stars the talented Geoffrey Rush as Lady Bracknell.
When:
November 12 to December 30
Classical, Choral & Recitals
New Year's Eve Philharmonic PHIREWORKS
, held at the Arts Centre, celebrates the year's end with the magnificent 72 piece Australian Philharmonic Orchestra accompanied by some of Australia's most loved performers with Melinda Schneider, Lucy Maunder and other guests.
When:
Friday & Saturday, December 30 & 31
View More Performances & Concerts
Entertainment & Nightlife
DR.RES
, hailing all the way from Barcelona, Spain, will bring his characteristic Spanish style to Revolver Upstairs in Prahran. Exploring new territories in Techno, Dubstep and electronic music, his songs are full of atmospheres, deep melodies and hypnotic percussions.
When:
Thursday December 29 - 8:30pm
Cosmology
, held at Melbourne's Loop Project Space & Bar, presents an intimate and mid-tempo alternative to the music scene. With a strong emphasis on local producers and 12' vinyl, Cosmology explores the subversive side of deep house, disco, jazz, funk and soul with special guests.
When:
Friday December 30 - 7.30pm to 9pm
The Church
, performing as part of their "Future Past Perfect Tour", will appear at Melbourne's Forum Theatre. Celebrating the band's 30th Anniversary year and last year's induction into the ARIA Rock and Roll Hall OF Fame, they'll perform an album from each decade of their existence.
When:
Friday December 30 - Doors Open 8pm
New Year's Eve - H2oh Harbourside
is a chance to celebrate the new year with unsurpassed panoramic views with the entire top floor of Waterfront Venues and Kobe Jones transformed to create an electrifying party atmosphere with DJ's, live entertainment and much more.
When:
Saturday December 31 - Bookings Advised
CHICAGO! New Years Eve at Longroom
takes you back to the Roaring 20's when you can step back in time to the era of the Speak Easy and see in the New Year with a bit of Razzle Dazzle that includes fine beverages, tapas, sushi, DJs and entertainment throughout the night.
When:
Saturday December 31 - Bookings Advised
View More Live Gigs
Cinema
Southgate Cinema
presents films that include popular releases, art house films, documentaries and more right in the heart of Southgate. Free to attend, it provides an outdoor experience while remaining undercover inside the centre with screenings held under the open atrium.
When:
Until February 29 - Tuesdays & Wednesdays - 7pm
Cameo Outdoor Cinema
in Belgrave features state-of-the-art sound, stylish deckchairs and a whopping great screen. With a program of arthouse and quality mainstream films, they'll be screening first release films, offering a fantastic cinematic experience throughout summer.
When:
Until April 14 - Various Dates
Ford Focus Moonlight Cinema
, held at Melbourne's Royal Botanic Gardens, offers a program of latest releases, cult classics and contemporary films. A great way to spend a night out with friends and family, you can bring your own picnic or purchase food while there.
When:
Until March 25 - Various Dates
Movies in the Vineyard
, held at Rochford Wines just an hour drive from Melbourne, presents an all-weather, outdoor event. Screenings of diverse and outstanding quality films held beneath the stars and amidst the lush scenery of Yarra Valley make for a special night out.
When:
Until February 14 - Various Dates
Ben & Jerry's Openair Cinema
offers an eclectic mix of live music and entertainment provided by local and national artists. Held on the rooftop of St Kilda Sea Baths, the cinema features a diverse program of classics, family films, shorts from selected film festivals and more.
When:
December 12 to February 9
Rooftop Cinema
flickers into action with film screenings of everything from cult favourites to new releases and documentaries, literally offering the height of entertainment with screenings held on the rooftop of Swanston Street's Curtin House along with the rooftop bar.
When:
December 3 to January 31 - Tues to Sun
View More Cinema
Melbourne For Kids
Fairies and Dragons in the Garden
, held at Cook's Cottage in East Melbourne, offers magical holiday fun with children invited to explore the gardens, learn about fairies and dragons, choose their own fairy and dragon name and also make a wish in the special wishing well.
When:
January 2 to 31
Summer Groove Kids Concerts
celebrate Melbourne Zoo's 150th anniversary with performances for children that include shows from Wild Aussies, Blinky Bill and Friends, Hey-Dee-Ho and many other special guests, offering a great chance to gather for lunch at the Zoo stage.
When:
January 2 to February 26
Sharks of Shipwreck Cove
, presented at Melbourne Aquarium, features a full-scale replica of a shipwreck looming from the darkness of the 2.2 million litre Oceanarium, creating the awesome feeling of being submerged at bottom of the ocean surrounded by shark infested waters!
When:
December 26 to January 31
Summer Holidays @ Eureka Skydeck
in Southbank gives kids the chance to see Melbourne from up high, while also enjoying a host of activities and learning fascinating facts. Kids can also receive a FREE activity book and pencils plus meet Deckstar, Eureka Skydeck's mascot.
When:
December 26 to January 15
Circus
Silvers Grand Magic Circus
will be holding performances in Mornington and Nunawading. Established in 1976, the circus offers a great show for people of all ages with performers including everything from jugglers and clowns to acrobats, international performers and more.
Mornington:
Dec 27 to Jan 22 - Various Dates
Stardust Circus
, Australia's largest circus with animals, will be performing in Rosebud and Hastings during the holidays. The performance features lions, monkeys, Liberty horses and trick ponies, acrobats, Aerialists, the sensational flying trapeze, clowns and more for the whole family.
Rosebud:
December 29 to January 15
Perry Bros Circus
Australia's oldest circus, will be appearing in Moolap, offering quality entertainment to please the entire family. With wire walkers, Jugglers, Whip crackers, balancing acts and more the circus also features performing ponies and camels along with their very funny clowns.
When:
December 26 to 31 - Moolap
Markets, Fetes and Fairs
Melbourne Market Guide
View MARKETS calendar
to make the most of the rare sunny days (it's a coin toss, isn't it!) and head to one of Melbourne's many excellent markets for a bargain!

A growing number of food, produce and even wine markets are springing up around the suburbs.
Wining & Dining
New Year's Day Recovery Breakfast BBQ
, held at Melbourne's Wharf Hotel, is a chance to sit back, relax and enjoy acoustic entertainment on the garden deck overlooking the Yarra. $15 gets you a BBQ bacon and egg roll along with a Bloody Mary to ease into the New Year.
When:
Sunday January 1 - Midday Onwards
bookarestaurant.com
bookarestaurant.com
is the easiest way to book a restaurant online. With the choice to search by cuisine and location, you can find great dining offers with some of Melbourne's finest restaurants. Bookings are free and can be made online at any time of the day.
Book a Restaurant Today
Sporting Events
Cricket
Boxing Day Test
, the biggest event on Australia's cricketing calendar begins this week when the Boxing Day Test match sees Australia takes on India.
Australia vs India
December 26 to December 30
Melbourne Cricket Ground (MCG)
Horse Racing
Friday Twilight Racing at Cranbourne Turf Club
boasts superb member and public facilities for a great night out at the races.
Next Race Date
Friday December 30
Gates Open 1pm
Racing at the Rock
, presented by Kyneton & Hanging Rock Racing Club, offers a unique experience in a tradition that's been held now for over 125 years. With Hanging Rock Races held just twice a year on New Year's Day and Australia Day, it's an event not to be missed.
When:
Sunday January 1
New Year's Day Raceday @ Flemington
offers a great way to see in the New Year with all the excitement of world-class racing on the day along with free activities for children with outdoor games, face painting and crafts. Free pony rides will also take place on the public lawn.
When:
Monday January 2 - 12pm to 6pm
Cycling
Jayco Bay Cycling Classic
, the world's fastest criterium series, celebrates its 23rd birthday with this year's four day event again presenting a world class field, starting on the exciting Ritchie Boulevard hot-dog circuit in Geelong and ending with the grand finale in Williamstown.
When:
January 1 to 4
7 Peaks Alpine Ascent Challenge
is a chance for riders of all levels to take on the peaks of Victoria's High Country to win a trip to next year's Tour de France. With climbs in Mt Baw Baw, Dinner Plain and other areas, riding four of the seven courses puts you in the running.
When:
Until March 31
View More Sports Events
Let Melbourne Know...
Advertise Your School Fete, Fair or Carnival FREE!
Everyone wants to support their local school by going to their annual fundraiser. Last year we promoted a whopping 1,200 school events. So, make sure you let your school organizers know they can list their fete, fair or carnival for
FREE @ OnlyMelbourne!
Add Your Event for FREE Today!!
Trivia & Humour
Shaggy Dog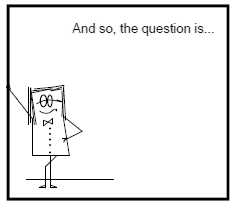 Shaggy Dog by Deej
-
Click Here to find what happens!
Never Look A Guest Horse In The Mouth...
When the Olympics were first held in Australia, hosted by Melbourne in 1956, there were several world firsts that occurred that year and entered Olympic History. One of the more peculiar of these was that for the first time in the Games' hundred year existence, the unity of time and place, which is stipulated by the Olympic Charter, could not been observed.
Due to quarantine issues that caused problems with horses entering Australia, the Equestrian sports of that year's Olympics saw the Games take place in two different cities (Stockholm and Melbourne), in two different countries (Sweden and Australia), on two different continents (Europe and Oceania) and also in two different seasons (June and November).
Read more about Melbourne's 1956 Olympics
|
Read Melbourne Trivia...
WHAT'S ON CALENDAR
OnlyMelbourne's Calendar
allows you to select any day of the year to view everything (everything!!!) on that day in an easy to read, printable display.
-:- View
What's On Calendar
-:- View
Markets Only Calendar
WHAT'S ON RSS FEEDS
We have a range of
RSS Feeds
.
NEWSLETTER
What's On this Week
is an email overview and reminder of the (too many to mention) events happening this week in Melbourne.
Get your copy
of What's On this Week!
FREE ADVERTISING
Advertising
your EVENT at OnlyMelbourne is not only easy, it's
FREE!!
-
Apply Online..
for inclusion in the What's On calendar and newsletter!
❊ Web Links ❊
→
Newsletter | #260 | What's On this Week
→
Subscribe to OnlyMelbourne - Get your copy of What's On this Week!
→
List Your Business or Event - It's FREE!
→
Events Calendar - Find out What's On any day of the week!
→
Mobile OnlyMelbourne
→
Melbourne for Children | Kids
→
Newsletter | #259 | What's On this Week [Last Week]
❊ COVID-19 Notice ❊
Many locations have gone into lockdown as the state takes action to stop the spread of the deadly coronavirus (COVID-19).
→
Disclaimer
: Check with the operator before making plans
...
Trending HOT

Things to see, hear & do this weekend
Make the most of your weekend in Melbourne with these fabulous events. No city does it better than Melbourne, so get out and discover the very best shows, festivals, ..
---
Update Page