Newsletter | #259 | What's On this Week
Welcome to this week's Melbourne events, exhibitions, sports and community guide for Tuesday to Monday, December 20 to 26.
This week... There's a definite lull to the week's events as it becomes all too clear that thespians, artists, musos and anyone else who serves to entertain us are just as caught up in the Christmas rush with the big day finally here. You can also expect more of the same next week what with that other mighty titan of events, New Year's Eve.
Speaking for myself, I've almost made good on my to-do list of Christmas goodies to obtain - no easy task being someone prone to going over the top when it comes to finding presents. Much like last year, the pursuit of that grail of a toy (the one that's always inevitably sold-out within a 40km radius) has again led me to undertake a jaunt to Geelong.
Unlike last year however, while taking the V Line I'll this time pay heed to the sign in the toilet that advises one to be sure the doors are shut properly. I had a good taste of irony on that last trip when I chuckled at the sign, wondering who'd be foolish enough to make such an oversight.
It was when I glanced back somewhat smugly that I realised that I myself was just such a person and what ensued can only be described as 'interpretive dance' as I awkwardly leaned back, trying to close the door while also engaged in my 'duties'.
For anyone who was on the train to Geelong last year and might be making the trip again, I assure you there'll be no 'early presents' this time around. As someone who serves to entertain, albeit haplessly, I too intend to take a break.
Have a wonderful Christmas everybody!
OnlyMelbourne Welcomes
Each week we highlight some of the new business and event listings in the OnlyMelbourne Events Calendar and Business and Services directory.
Charlie and Lola's Best Bestest Play
brings two of the most charming children's characters to the stage of the Arts Centre for a fun show during school holidays. A magical mix of puppetry and music, the show explores all the excitement the siblings must overcome before days end.
When:
December 21 to January 7 - Various Dates
The Comedy Magic Show
, held at La Mama Theatre in Carlton, is a fun performance by Luke Hocking, one of Melbourne's leading professional magicians. Packed with amazing magic and illusions, the show even features magic with a mind reading raccoon puppet!
When:
Saturday & Sunday, January 7 & 8
Christmas Guides & Events
Carols @ Docklands
offers a fun night for the family with a Kids Carnival that features face painting, rides, characters, jumping castle and Santa, followed by Christmas Carols with guest artists Evermore, Michael Paynter, NOLIMITS and a 50 piece gospel choir and fireworks.
When:
Friday December 23 - 6:30pm onwards
Spirit of the Square
presents fabulous Christmas activities for the whole family at Federation Square. Mixing much-loved Christmas traditions with contemporary and cheeky surprises, attractions include a forest of 150 Christmas trees, live music, free family portraits and community choirs.
When:
December 1 to 30
Melbourne's BEST Christmas Lights
, our guide to the best Christmas Lights in town has now been running for 11 years. With our popular site, Christmas Lights Melbourne, you can also list your own lights or any others you know of in your area for FREE!!
Visit Christmas Lights Melbourne
Christmas Carols Guide
- With Christmas approaching, you'll find many events across Victoria that include not only the traditional Carols by Candlelight, but also plenty of fun and attractions for the children before the big sing-a-long, with most Carol events free to attend.
View OnlyMelbourne's Christmas Carols Guide
New Year's Eve
New Year's Eve
is looming large and loud, so to help plan ahead, why not check out the MANY and varied New Year's events that we have listed. Think of it as a practice run for when we all party hard in 2013, having shown those uppity Aztecs what for!
New Year's Eve Events in Melbourne
School Holiday Guides
Check out our
School Holiday Guide
for the latest on what to do with the kids during Summer Holidays. The holiday guide offers a great range of activities for the young and young at heart, with events, tours, workshops, concerts and holiday programs.. all in marvellous Melbourne!
School Holiday Guide - Dec 22 to Feb 1
Melbourne Playgrounds
is an online guide to thousands of Melbourne activities and playgrounds for the entire family. With extensive information about play centres, playgrounds, sports parks and more, you'll also find many free activities to entertain the kids over the holidays.
More about Melbourne Playgrounds
Major Events
Port Fairy Moyneyana Festival
, Victoria's longest running festival, is a community event for the whole family with daily entertainment that includes historic tours, concerts and film screenings, camel rides, workshops and more with many attractions and special events free.
When:
December 24 to January 26
Exhibitions - Art | Festival | Show
I Packed the Postcard in My Suitcase
, held at the Australian Centre of Contemporary Art in Southbank, is an exhibition of Pipilotti Rist's vivid video environments. The first major survey of her works in Australia, her hedonistic worlds will delight, refresh and chillax you.
When:
December 21 to March 4
Group 04
, held at the Murray White Room in Melbourne's Sargood Lane, continues to show Murray White's talent for crafting cohesive group shows with the end of year show featuring Alasdair McLuckie's cubist Picasso-isms, sculptures by Richard Giblett and other unique works.
When:
Until December 24
Into the Light
, showing at Block Projects in Richmond, is an exhibition by Louise Forthun, an artist who uses fastidiously detailed stencils to mark out the skeletal peripheries of towering city architecture, only to compromise and perhaps even liquefy the works with fluid underpainting.
When:
Until December 24
The Godden Gift
, held at Wheelers Hill's Monash Gallery of Art, features works that celebrate the generous donation of 69 photographs by the photographer and curator Christine Godden, whose donation reflects her close association with 1970's Australian photographers.
When:
Until March 11
Oasis
, held at Dianne Tanzer Gallery in Fitzroy, is Eugenia Lim's exhibition which explores the hikikomori - Japanese ''shut-ins'' who suffer social phobia. Estimated at about 700,000, mostly male, Lim explores the phenomenon with elements of video, installation and lightboxes.
When:
Until December 23 - Closed Sundays
Dog
, presented at the Art Gallery of Ballarat, is an exhibition of new drawings by Peter Aldrich. Referring to the Australian colloquial use of the word in describing any man who is untrustworthy and unlikeable, his works explore inappropriate and harmful masculine behaviour.
When:
Until January 22
Picture This City
, held at Incinerator Gallery in Moonee Ponds, explores the history of Moonee Valley through images captured by local photographers over the past 150 years with artist Elizabeth Gertsakis revealing past lifestyles through photographic collages and multi-media.
When:
Until February 26 - Closed Mondays
The Art of Star Wars
, held at Armadale's Silver K Gallery, is the largest Star Wars Exhibition ever presented in Australia. With works by some of the finest artists and illustrators, commissioned by Lucas Films, the exhibition recaptures classic scenes and themes from Star Wars
When:
Until January 29 - Entry Applies
The Ecstasy of Infrastructure
, held at TarraWarra Museum of Art in Healesville, is an exhibition by Sam Leach, whose works offer a recontextualisation of elements that have been drawn from selected paintings by Ralph Balson and Edwin Tanner from the TWMA collection.
When:
Until March 4
Summer Salon Group Show
brightens up the normally quiet gallery period with Collingwood Gallery, now eleven years old, presenting its first group show with artworks being sold 'off the wall' during the show with new works replacing sold pieces throughout the exhibition.
When:
December 9 to January 22 - Closed Sundays
Note:
Also Closed between Christmas Day & New Year's Day
2112: Imagining the Future
, held at Melbourne's RMIT Gallery, explores what the world may look like 100 years from today. Featuring works by Philip Brophy, Debbie Symons, Sam Leach and others, International and Australian artists reveal both uncertainty and hope.
When:
Until January 28 - Closed Sundays
Figures in Geometry
is a photographic exhibition combining the works of Robert Young and Andrew Wurster, whose compositions with the camera are influenced by disciplines drawn from painting and drawing. The works are on display at Melbourne restaurant, Sotto e Sopra.
When:
Until January 15
Tim Handfield
, who has been working at the forefront of new photographic printing processes since the late 70s, will exhibit at Wheelers Hill's Monash Gallery of Art with works that trace how his documentary practice has developed alongside changes in photographic printing.
When:
Until January 22 - Closed Mondays
As Modern as Tomorrow
, presented at the State Library of Victoria, collects the works of photographers in postwar Melbourne. The exhibition offers a unique insight into the changing social fabric of Melbourne as captured on film with images taken between the 1930s and the 1960s.
When:
Until February 5 - Open Daily
Made in Hollywood
, presented by Bendigo Art Gallery, is an exhibition of photographs drawn from the archive of the John Kobal Foundation, the legacy of the film historian and collector. Over 90 images capture portraits of Greta Garbo, Marlene Dietrich, Clark Gable and other greats.
When:
December 3 to February 12
View More Exhibitions
Expos, Launches, Open Days & Lectures
Best of the Independent Games Festival
, presented at ACMI Cinema in Federation Square, gives kids the chance to play brilliant new games by indie designers for free with a showcase of favourites from the Independent Games Festival, dubbed the 'Sundance of the game world'.
When:
December 20 to March 25
More Expos & Launches
|
More Open Days
|
More Tours
Performances & Theatre
OZACT's Romeo & Juliet
, presented by one of Australia's leading outdoor Shakespeare companies, brings the beloved play about star-crossed lovers and feuding families to unique and spectacular locations from garden to seaside and mountains to mansions across Victoria.
Ballarat:
December 26 & 27 - 6:30pm
Lorne:
January 2 & 3 - 4pm
Olinda:
January 7 & 8 - 6:30pm
Mornington Peninsula:
January 14 & 15 - 3pm
Geelong:
January 21 & 22 - 4pm
Shakespeare Under The Stars
presents Glenn Elston's brilliantly funny new adaptation, 'A Midsummer Night's Dream' Behind The Scenes. Held in Melbourne's Royal Botanic Gardens, the hilarious production showcases Shakespeare's best known scenes with a special comic twist.
When:
December 20 to March 10 - Various Dates
Songs for Nobodies
returns to Melbourne's Arts Centre with the hit show featuring songstress, Bernadette Robinson as she portrays five anonymous women whose brushes with fame had a profound effect on their lives, interleaved with the songs that gave them heart.
When:
December 23 to January 29 - Various Dates
When I Fall in Love
, the Nat King Cole Story, performed at Prahran's Chapel off Chapel, portrays the unforgettable life and tunes of Nat King Cole in a show that traces the heart and soul of the music legend in cabaret form with Bert LaBonte as the legendary performer.
When:
December 14 to 23
The Importance of Being Earnest
, Oscar Wilde's most enduring play, will be performed by Southbank's Melbourne Theatre Company. Regarded as one of the greatest comedies ever written, the tale of mistaken identities and stars the talented Geoffrey Rush as Lady Bracknell.
When:
November 12 to December 30
Classical, Choral & Recitals
Hallelujah, it's Christmas
, presented by Victorian Opera, is a chance to join them for a night of singing at BMW Edge with a performance from the opera's inimitable Music Director Richard Gill, exploring Handel's most performed work Messiah and a range of Christmas carols.
When:
Wednesday December 21 - 6pm to 8pm
Burlesque, Cabaret & Dance
Swan Lake
, presented by the Australian Conservatoire of Ballet, brings the popular ballet to the Arts Centre with a production featuring international guest artists, student dancers and Tchaikovsky's beautiful score performed by the ACB Orchestra led by conductor Peter Bandy.
When:
Wednesday & Thursday, December 21 & 22
BurlX'mas
, presented by Downstairs At Alma's in Caulfield North, embraces the spirit of Christmas with a Cabaret and Burlesque show that offers a distinctly yuletide flavour and beauties that include Virtue van Tassle, Joel Bow, Leela, Shanon Whitelock and others.
When:
Wednesday to Friday, December 21 to 23
Waitressing and Other Things I Do Well
, held at Chapel Off Chapel in Prahran, is a new show by Gillian Cosgriff, singer, songwriter, pianist and all-round comic genius. With original songs and familiar numbers, she hilariously details her post-university years before success.
When:
December 14 to 23
View More Performances & Concerts
Entertainment & Nightlife
Chris Wilson
, a performer who's been an essential part of Australia's blues and rock scene since his work with the Sole Twisters over twenty years ago, will be appearing at the Rainbow Hotel in Fitzroy With a unique stage presence, voice and talent, Chris is a master of his craft.
When:
Friday December 23 - 8:30pm
Christmas Eve @ Spice Market
lets you party in style on Christmas Eve at Melbourne's most exclusive venue. Celebrating one of the biggest party nights of the year, the night features Christmas drink specials, free gifts for the first 100 to arrive, Mistletoe hot spots and more.
When:
Saturday December 24 - 8pm to 2am
A Very Bella Christmas
, held at the Bella Union in Carlton, presents a night of very special musical guests and cheeky Christmas cheer as you sing along to the most soulful, deep, funky and strange renditions of seasonal standards it may ever be your peculiar pleasure to hear.
When:
Friday December 23 - 7:30pm
The Daryl McKenzie Jazz Orchestra
, one of the best shows in town, will perform at Melbourne venue, The Apartment. With an 18-piece orchestra, McKenzie proves why he's one of Australia's best musicians with legends like Tom Jones using his arrangements.
When:
Monday December 26
View More Live Gigs
Comedy & Magic
Last Laugh Comedy Club
, Melbourne's iconic original comedy club, which has hosted some of the world's finest comedians, offers great entertainment with the final of their Christmas Season shows featuring special guests, Brad Oakes, Michael Connell and Tommy Little.
When:
Friday December 23 (No Shows Dec 24)
Eurotrash celebrates Xmas Eve
with Checkpoint Charlie Comedy's Christmas caper, Charliefest. With Melbourne's funniest comedians, the standup will be followed by DJ's and alcohol soaked frivolity, celebrating Jesus' birthday the only way they know how... like a pimp.
When:
Saturday December 24 - Doors Open 6pm
Cinema
Cameo Outdoor Cinema
in Belgrave features state-of-the-art sound, stylish deckchairs and a whopping great screen. With a program of arthouse and quality mainstream films, they'll be screening first release films, offering a fantastic cinematic experience throughout summer.
When:
Until April 14 - Various Dates
Ford Focus Moonlight Cinema
, held at Melbourne's Royal Botanic Gardens, offers a program of latest releases, cult classics and contemporary films. A great way to spend a night out with friends and family, you can bring your own picnic or purchase food while there.
When:
Until March 25 - Various Dates
Movies in the Vineyard
, held at Rochford Wines just an hour drive from Melbourne, presents an all-weather, outdoor event. Screenings of diverse and outstanding quality films held beneath the stars and amidst the lush scenery of Yarra Valley make for a special night out.
When:
Until February 14 - Various Dates
Cinema Nights @ Piazza Italia
presents free screenings of children's films in the heart of Lygon Street, Carlton. With seating is provided and turf matting for children to sit on, the film nights make a great chance to enjoy a family meal on Lygon Street and take in a free film.
When:
Saturdays, December 17 & 24 - 7:30pm
Ben & Jerry's Openair Cinema
offers an eclectic mix of live music and entertainment provided by local and national artists. Held on the rooftop of St Kilda Sea Baths, the cinema features a diverse program of classics, family films, shorts from selected film festivals and more.
When:
December 12 to February 9
Rooftop Cinema
flickers into action with film screenings of everything from cult favourites to new releases and documentaries, literally offering the height of entertainment with screenings held on the rooftop of Swanston Street's Curtin House along with the rooftop bar.
When:
December 3 to January 31 - Tues to Sun
View More Cinema
Melbourne For Kids
Santa & Crumpette the Clown
will be at Acland Court Shopping Centre in St Kilda where Crumpette the Clown will wow kids with balloon sculpting and tricks while Santa gives out free toys. Bring a camera for a photo in exchange for a gold coin donation to Sacred Heart Mission.
When:
Wednesday to Friday, December 21 to 23
Sharks of Shipwreck Cove
, presented at Melbourne Aquarium, features a full-scale replica of a shipwreck looming from the darkness of the 2.2 million litre Oceanarium, creating the awesome feeling of being submerged at bottom of the ocean surrounded by shark infested waters!
When:
December 26 to January 31
Summer Holidays @ Eureka Skydeck
in Southbank gives kids the chance to see Melbourne from up high, while also enjoying a host of activities and learning fascinating facts. Kids can also receive a FREE activity book and pencils plus meet Deckstar, Eureka Skydeck's mascot.
When:
December 26 to January 15
The Diamond Valley Railway
, located in the parkland of Eltham close to Diamond Creek, is a fun ride-on miniature railway with plenty to see during the scenic ride. Just like a real railway system, the children's ride features railway stock, bridges, shunting yards and even tunnels!
When:
Monday December 26 - Only $3 Per Passenger
The Nutcracker Christmas Projections
give State Library of Victoria a colourful makeover with the classic Christmas tale shown through brightly coloured animations, cast upon the exterior of the building. Free to view, the projections offer an engaging night out for the family.
When:
Until December 24 - 9pm to Late
Scuba Santa
will be making special visits in the world famous Fish Bowl of Melbourne Aquarium, spreading Christmas cheer for all even while surrounded by sharks, stingrays, turtles, and hundreds of other marine animals during the daily Dive Feed.
When:
Until December 25
Christmas @ City Square
, renamed Christmas Square during December, brings seasonal cheer to Melbourne with a magical forest of living trees where children can visit Santa in his house, discover nutcracker soldiers, giant presents, a traditional Nativity scene and more.
When:
Until December 24
Also See:
Santa in City Square - Until December 24
Gingerbread Village
, presented at Melbourne Town Hall, is a special attraction by Epicure's award-winning pastry chefs, who'll be constructing a village made entirely of gingerbread. With kids' activities and plenty of treats, entry is by gold coin donation to Starlight Children's Foundation
When:
December 1 to 24
Circus
Perry Bros Circus
Australia's oldest circus, will be appearing in Moolap, offering quality entertainment to please the entire family. With wire walkers, Jugglers, Whip crackers, balancing acts and more the circus also features performing ponies and camels along with their very funny clowns.
When:
December 26 to 31 - Moolap
Markets, Fetes and Fairs
Christmas Trading @ Melbourne Markets
- Many markets will be open longer this week with special trading hours in the lead up to Christmas. With markets offering a great range of goodies, it's the perfect way to scour for those last minute goodies for the table or under the tree.
More on Christmas Trading @ Melbourne Markets
Melbourne Market Guide
View MARKETS calendar
to make the most of the rare sunny days (it's a coin toss, isn't it!) and head to one of Melbourne's many excellent markets for a bargain!

A growing number of food, produce and even wine markets are springing up around the suburbs.
Wining & Dining
Christmas Day BYO Picnic Lunch
, held by Newcomers Network, invites anyone at a loss for company on Christmas Day to Queen Victoria Gardens where you'll meet people from many backgrounds and ages to share a festive day together. All are welcome.
When:
Sunday December 25 - 12pm to 3pm
bookarestaurant.com
bookarestaurant.com
is the easiest way to book a restaurant online. With the choice to search by cuisine and location, you can find great dining offers with some of Melbourne's finest restaurants. Bookings are free and can be made online at any time of the day.
Book a Restaurant Today
Sporting Events
Cricket
Boxing Day Test
, the biggest event on Australia's cricketing calendar begins this week when the Boxing Day Test match sees Australia takes on India.
Australia vs India
December 26 to December 30
Melbourne Cricket Ground (MCG)
Soccer | Hyundai A-League
Hyundai A-League - Week 12
Melbourne Heart v Melbourne Victory
Friday December 23 - 8pm
AAMI Park, Melbourne
Horse Racing
Christmas Celebration Race Day
at Cranbourne Turf Club, named Country Club of the Year, offers a magnificent day's racing along with great entertainment for the kids with a visit from Santa and free rides for children to enjoy including a jumping castle and chair-o-plane.
When:
Friday December 23 - Gates Open 10:30am
Boxing Day Family Day @ Caulfield Races
offers a great way to spend a family day out with sporting action for adults and a wide range of free attractions for kids that includes live music, roving entertainers, rides, mini golf, craft activities and a special appearance from Santa.
When:
Monday December 26 - Gates Open 10:30am
Greyhound Racing
Greyhound Racing @ The Meadows
hosts a range of raceday and non-raceday events throughout the year with the venue renowned worldwide for high class racing.
Next Race Dates:
Wednesday & Saturday, December 21 & 24
Cycling
7 Peaks Alpine Ascent Challenge
is a chance for riders of all levels to take on the peaks of Victoria's High Country to win a trip to next year's Tour de France. With climbs in Mt Baw Baw, Dinner Plain and other areas, riding four of the seven courses puts you in the running.
When:
Until March 31
View More Sports Events
Let Melbourne Know...
Advertise Your School Fete, Fair or Carnival FREE!
Everyone wants to support their local school by going to their annual fundraiser. Last year we promoted a whopping 1,200 school events. So, make sure you let your school organizers know they can list their fete, fair or carnival for
FREE @ OnlyMelbourne!
Add Your Event for FREE Today!!
Trivia & Humour
Shaggy Dog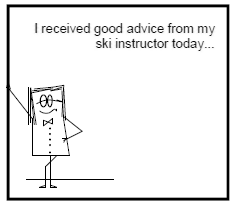 Shaggy Dog by Deej
-
Click Here to find what happens!
A Wheelie Big Deal!
The world record for the largest human wheelbarrow race was broken in 2008 on September 9th when Melbourne's own Carey Baptist Grammar School in Kew set out to break the previous record that had been held by a high school in Singapore.
Aside from breaking the Guinness World record for the largest number of participants with a staggering number of 1,044 people, one pair of students decided to take it further and managed to break a second world record that day, also breaking the record for the fastest time in a 50-metre Human Wheelbarrow Race by making the distance in just 14.87 seconds.
More on Carey Baptist Grammar's World Record
|
Read Melbourne Trivia...
WHAT'S ON CALENDAR
OnlyMelbourne's Calendar
allows you to select any day of the year to view everything (everything!!!) on that day in an easy to read, printable display.
-:- View
What's On Calendar
-:- View
Markets Only Calendar
WHAT'S ON RSS FEEDS
We have a range of
RSS Feeds
.
NEWSLETTER
What's On this Week
is an email overview and reminder of the (too many to mention) events happening this week in Melbourne.
Get your copy
of What's On this Week!
FREE ADVERTISING
Advertising
your EVENT at OnlyMelbourne is not only easy, it's
FREE!!
-
Apply Online..
for inclusion in the What's On calendar and newsletter!
❊ Web Links ❊
→
Newsletter | #259 | What's On this Week
→
Subscribe to OnlyMelbourne - Get your copy of What's On this Week!
→
List Your Business or Event - It's FREE!
→
Events Calendar - Find out What's On any day of the week!
→
Mobile OnlyMelbourne
→
Melbourne for Children | Kids
→
Newsletter | #258 | What's On this Week [Last Week]
Trending HOT

Things to see, hear & do this weekend
Make the most of your weekend in Melbourne with these fabulous events. No city does it better than Melbourne, so get out and discover the very best shows, festivals, ..

Australian Open 2020
Melbourne in January means only one thing - the Australian Open. With the world's top tennis players fighting it out for the first Grand Slam title of the year, there's ..
---
Update Page Request