Newsletter | #258 | What's On this Week
Welcome to this week's Melbourne events, exhibitions, sports and community guide for Tuesday to Monday, December 13 to 19.
This week... It's still a tad quiet, what with Christmas thick in the air, so all we really have is the Oromo Community Festival at Federation Square with a vibrant celebration of African culture. All else bears the distinct shine of tinsel, so I apologise to any Scrooges out there.
I also apologise for the newsletter being out later than it should be, a good deal of the night was spent piecing together what we hope is a Holiday Guide that'll help get you through the upcoming hullabaloo of all things children. Be sure to keep an eye on it, because there are a great many more events to come.
Truth be told, with all things Christmas at the moment, I can now appreciate the concept of the many 'Santa's Helpers' you'll find scattered throughout Melbourne. I could have done with some carbon copy helpers myself over the weekend while wrestling with numerous presents, not to mention my turn at kinder duty.
At best, my other self could have taken a bullet for me and grazed the leftovers from snack time in my stead. Never again shall I make such an error. There's a reason why gloves are required in food preparation.. it's just a shame it's not a two way street.
Oh the folly... The gastonomic folly!
OnlyMelbourne Welcomes
Each week we highlight some of the new business and event listings in the OnlyMelbourne Events Calendar and Business and Services directory.
The Comedy Magic Show
, held at La Mama Theatre in Carlton, is a fun performance by Luke Hocking, one of Melbourne's leading professional magicians. Packed with amazing magic and illusions, the show even features magic with a mind reading raccoon puppet!
When:
Saturday & Sunday, January 7 & 8
Christmas Guides & Events
ISCW Christmas Carnival
, presented by Werribee's Italian Sports Club, is a great family day with free attractions that include go karts, an animal farm, bouncing castle and a special visit from Santa. There'll also be food stalls, exotic car shows on display and an undercover market.
When:
Sunday December 18 - 11am Onwards
Spirit of the Square
presents fabulous Christmas activities for the whole family at Federation Square. Mixing much-loved Christmas traditions with contemporary and cheeky surprises, attractions include a forest of 150 Christmas trees, live music, free family portraits and community choirs.
When:
December 1 to 30
Melbourne's BEST Christmas Lights
, our guide to the best Christmas Lights in town has now been running for 11 years. With our popular site, Christmas Lights Melbourne, you can also list your own lights or any others you know of in your area for FREE!!
Visit Christmas Lights Melbourne
Christmas Carols Guide
- With Christmas approaching, you'll find many events across Victoria that include not only the traditional Carols by Candlelight, but also plenty of fun and attractions for the children before the big sing-a-long, with most Carol events free to attend.
View OnlyMelbourne's Christmas Carols Guide
School Holiday Guides
Check out our
School Holiday Guide
for the latest on what to do with the kids during Summer Holidays. The holiday guide offers a great range of activities for the young and young at heart, with events, tours, workshops, concerts and holiday programs.. all in marvellous Melbourne!
School Holiday Guide - Dec 22 to Feb 1
Melbourne Playgrounds
is an online guide to thousands of Melbourne activities and playgrounds for the entire family. With extensive information about play centres, playgrounds, sports parks and more, you'll also find many free activities to entertain the kids over the holidays.
More about Melbourne Playgrounds
Major Events
Oromo Community Festival
, held at Federation Square, celebrates Oromo in the North East of Africa with food stalls, jewellery and fashion displays and live performances. Along with an Oromia Coffee Ceremony, there'll be informative displays about the Oromo culture.
When:
Sunday December 18 - 3pm to 7pm
Upcoming Events
St Andrews Christmas Twilight Festival
, held at St Andrews Community Market, features live entertainment for the whole family with a roaming clown, a light show, and a fantastic range of food and gift stalls along with a visit from Santa arriving on a CFA fire truck.
When:
Tuesday December 20 - 4pm to Late
Exhibitions - Art | Festival | Show
Oasis
, held at Dianne Tanzer Gallery in Fitzroy, is Eugenia Lim's exhibition which explores the hikikomori - Japanese ''shut-ins'' who suffer social phobia. Estimated at about 700,000, mostly male, Lim explores the phenomenon with elements of video, installation and lightboxes.
When:
Until December 23 - Closed Sundays
Images of Home
, held at Melbourne's fortyfivedownstairs, is a multi-channel sound installation created by sound artist, Angela Grant, using samples provided by students of Officer Primary School, who used digital recorders to capture the sounds of their environment.
When:
Tuesday to Saturday, December 13 to 17
Dog
, presented at the Art Gallery of Ballarat, is an exhibition of new drawings by Peter Aldrich. Referring to the Australian colloquial use of the word in describing any man who is untrustworthy and unlikeable, his works explore inappropriate and harmful masculine behaviour.
When:
Until January 22
Picture This City
, held at Incinerator Gallery in Moonee Ponds, explores the history of Moonee Valley through images captured by local photographers over the past 150 years with artist Elizabeth Gertsakis revealing past lifestyles through photographic collages and multi-media.
When:
Until February 26 - Closed Mondays
The Art of Star Wars
, held at Armadale's Silver K Gallery, is the largest Star Wars Exhibition ever presented in Australia. With works by some of the finest artists and illustrators, commissioned by Lucas Films, the exhibition recaptures classic scenes and themes from Star Wars
When:
Until January 29 - Entry Applies
The Ecstasy of Infrastructure
, held at TarraWarra Museum of Art in Healesville, is an exhibition by Sam Leach, whose works offer a recontextualisation of elements that have been drawn from selected paintings by Ralph Balson and Edwin Tanner from the TWMA collection.
When:
Until March 4
Summer Salon Group Show
brightens up the normally quiet gallery period with Collingwood Gallery, now eleven years old, presenting its first group show with artworks being sold 'off the wall' during the show with new works replacing sold pieces throughout the exhibition.
When:
December 9 to January 22 - Closed Sundays
Note:
Also Closed between Christmas Day & New Year's Day
2112: Imagining the Future
, held at Melbourne's RMIT Gallery, explores what the world may look like 100 years from today. Featuring works by Philip Brophy, Debbie Symons, Sam Leach and others, International and Australian artists reveal both uncertainty and hope.
When:
Until January 28 - Closed Sundays
Monoculare
, showing at Chapel Off Chapel in Prahran, reveals the creative vision and accomplishments of graduates of NMIT's Diploma in Photoimaging with each talented and emerging photographer having brought together a large body of work to an impressive conclusion.
When:
Until December 18
Figures in Geometry
is a photographic exhibition combining the works of Robert Young and Andrew Wurster, whose compositions with the camera are influenced by disciplines drawn from painting and drawing. The works are on display at Melbourne restaurant, Sotto e Sopra.
When:
Until January 15
Tim Handfield
, who has been working at the forefront of new photographic printing processes since the late 70s, will exhibit at Wheelers Hill's Monash Gallery of Art with works that trace how his documentary practice has developed alongside changes in photographic printing.
When:
Until January 22 - Closed Mondays
As Modern as Tomorrow
, presented at the State Library of Victoria, collects the works of photographers in postwar Melbourne. The exhibition offers a unique insight into the changing social fabric of Melbourne as captured on film with images taken between the 1930s and the 1960s.
When:
Until February 5 - Open Daily
Colour Study
, held at Prahran's one hundredth gallery, is an exhibition of works by Tony Edelman, an artist who uses colour and abstraction to capture many elements around him, and Tina Alesi, whose works are a vibrant exploration of the use of colours and where it takes her.
When:
November 30 to December 18 - Wed to Sun
Pattern Spill
, one of two exhibitions held at Karen Woodbury Gallery in Richmond, features a range of small-scale objects created by Lionel Bawden, whose works use vibrantly coloured pencils that are fused together and then sculpted to form shapes that convey movement and flux.
When:
Until December 17 - Wedensdays to Saturdays
Made in Hollywood
, presented by Bendigo Art Gallery, is an exhibition of photographs drawn from the archive of the John Kobal Foundation, the legacy of the film historian and collector. Over 90 images capture portraits of Greta Garbo, Marlene Dietrich, Clark Gable and other greats.
When:
December 3 to February 12
View More Exhibitions
Expos, Launches, Open Days & Lectures
Melbourne Sports Hub on Show
marks the opening of Lakeside Stadium at Albert Park's Melbourne Sports & Aquatic Centre with a weekend of activities and attractions that include the Zatopek:10 athletics event, a treasure hunt, football matches, fantastic prizes and giveaways.
When:
Saturday & Sunday, December 10 & 11
More Expos & Launches
|
More Open Days
|
More Tours
Performances & Theatre
13 - A New Musical
is a hilarious musical about the lessons one learns throughout life, and the discovery that who you want to be starts with discovering who you are. Starring Melbourne's most elite young performers and musicians, it's held at South Yarra's Randall Theatre.
When:
Wednesday to Sunday, December 14 to 18
When I Fall in Love
, the Nat King Cole Story, performed at Prahran's Chapel off Chapel, portrays the unforgettable life and tunes of Nat King Cole in a show that traces the heart and soul of the music legend in cabaret form with Bert LaBonte as the legendary performer.
When:
December 14 to 23
Flight
, presented by Nicole Peters and Eagle's Nest Theatre Company, features Geraint Hill as Tilman Hessel, a man whose life as an environmental activist and the success of the organisation he strove to create fail to bring him any satisfaction. It's held at Carlton's La Mama Theatre.
When:
Until December 18 - Wednesdays to Sundays
Day One. A Hotel, Evening
, performed at St Kilda's Red Stitch Actors Theatre, is a startling and observant examination of contemporary values. It's written by Joanna Murray-Smith, a Melbourne based playwright revered for her fearless portrayals of the global middle class.
When:
November 16 to December 17
The Importance of Being Earnest
, Oscar Wilde's most enduring play, will be performed by Southbank's Melbourne Theatre Company. Regarded as one of the greatest comedies ever written, the tale of mistaken identities and stars the talented Geoffrey Rush as Lady Bracknell.
When:
November 12 to December 30
Return to Earth
, presented by Melbourne Theatre Company, is a quirky production from award-winning playwright Lally Katz. Following the story of Alice, a girl who returns home to find that nothing seems as familiar as it should, performances are held at the Arts Centre's Fairfax Studio.
When:
November 4 to December 17
Love Never Dies
brings the phenomenal musical hit to Melbourne with performances at the Regent Theatre. Continuing Andrew Lloyd Webber's greatest love story, The Phantom of the Opera, the musical follows on ten years after the Phantom's disappearance and his new life in New York.
When:
Until December 17
|
Book Now
Classical, Choral & Recitals
Classical Christmas Concert
, presented by the German Lutheran Trinity Church in East Melbourne, features a selection of wonderful German Christmas carols played by outstanding musicians that include Anthony Halliday on organ and Geoffrey Payne performing on trumpet.
When:
Wednesday December 14 - 7pm
Melbourne Symphony Orchestra and Chorus
will perform Messiah at Melbourne Recital Centre with conductor Reinhard Goebel helming Mozart's re-scoring of Messiah. The concerts feature special guests Miriam Allan, Sally-Anne Russell, Angus Wood and Teddy Tahu Rhodes.
When:
Thursday to Saturday, December 15 to 17
Sing Nowell!
is a presentation from the Tudor Choristers, regarded as one of Australia's finest choral ensembles. Held at East Melbourne's St Patrick's Cathedral, their annual concert features a mixture of the traditional and the less well-known, chosen from many times and places.
When:
Friday December 16
Don Giovanni
, presented by Opera Australia, brings one of the world's most performed operas to life at the Arts Centre. The classic opera by Mozart and Da Ponte tells the story of a charismatic womaniser whose unrelenting ways begin to catch up with him from beyond the grave.
When:
December 2 to 17 - Various Dates
Burlesque, Cabaret & Dance
Curtain Call
, performed at Gaswork's Theatre in Albert Park, features Dance World Studios and APO Arts Academy graduating students in a show of smash hit musical numbers including favourites from Five Guys named Moe, Dusty, The Original Pop Diva and more.
When:
Friday & Saturday, December 16 & 17
Dancefusion
, performing at Frankston Arts Centre, are a new contemporary performing arts academy offering singing, dancing and musical theatre. Their 'Stage and Screen Spectacular' is a medley of stage and screen favourites performed by students aged 2 years to 30.
When:
Sunday December 18 - 2pm
Waitressing and Other Things I Do Well
, held at Chapel Off Chapel in Prahran, is a new show by Gillian Cosgriff, singer, songwriter, pianist and all-round comic genius. With original songs and familiar numbers, she hilariously details her post-university years before success.
When:
December 14 to 23
Dark Christmas
offers a twisted Christmas Cabaret with the delectable Jo Loth and the sassy Liz Skitch presenting a very skewed take on Christmas. Held at South Melbourne's Butterfly Club, the show features sketches that slay tradition along with special guest celebrity Santas.
When:
Thursday to Sunday, December 15 to 18
A Very Kitty Xmas II
, held at The Order of Melbourne, is the return of Kitty Bang's hugely successful festive show. This year, Kitty has put together a handsome band of players and asked other friends to join her on stage for a show of stories that's part cabaret, part variety.
When:
December 18 & 20 - 7:30pm till late
View More Performances & Concerts
Entertainment & Nightlife
The Paris Walk
, held at Downstairs at Alma's in Caulfield North, presents Melbournian Wendy Lee Taylor, direct from the 'Lido de Paris' with her French inspired show that's sure to delight audiences as she captures the City of Love with jazz, musical comedy and cabaret.
When:
Friday to Sunday, December 16 to 18
Berwick & District Folk Club
will present their end of year Christmas celebrations at the Old Cheese Factory in Berwick. Bringing together people with a love for acoustic music, the group will be holding an Open Stage on the night along with special guest performers.
When:
Friday December 16 - Doors Open 7:30pm
Visible Sessions
, presented by Multicultural Arts Victoria, and held at the Curve Bar of the Arts Centre, is a free concert with J-Azmaris and Big Fela performing as part of a series that sees musicians work with an established mentor prior to each performance.
When:
Friday December 16 - 4:30pm to 7pm
Rita Satch
, a Melbourne vocalist and violinist who brings a fresh and unique sound to jazz, will be launching her debut album with a performance held at Melbourne's Bennetts Lane Jazz Club. Well known in the jazz circuit, Rita Satch recently supported Renee Geyer and Kate Ceberano.
When:
Saturday December 17 - 8:30pm
Andrew McSweeney & The Altered Boys
will perform tracks of his album, Dangerously Comfortable, when they perform at Revolt ArtSpace in Kensington. Presented by Living Music, the night also features performances from MC Julez and No Place Like Home.
When:
Sunday December 18 - 8pm till late
View More Live Gigs
Comedy & Magic
Checkpoint Charlie Comedy
, one of Melbourne's newest comedy rooms located at Eurotrash Bar, warms you up with some of Melbourne's most exciting new up-and-comers before testing your continence with some of Australia's best known established comedians.
When:
Wednesday December 14 - 7:30pm
Berger Royale
brings one of Australia's sharpest and best-loved comedians, Rachel Berger, to Caulfield North where she'll be bravely trying out new material each week along with playing host and showcasing some of the best of Melbourne's newest comedians.
When:
Wednesday December 14 - 8pm
Who's Laughing Now?
is comedian James Seamark's show that takes you on a journey through his own collection of original songs and a quirky quandary of dark observational humour. Performed at the Butterfly Club in South Melbourne, his cynical revelations explore daily.
When:
Thursday to Sunday, December 15 to 18
Cinema
Cameo Outdoor Cinema
in Belgrave features state-of-the-art sound, stylish deckchairs and a whopping great screen. With a program of arthouse and quality mainstream films, they'll be screening first release films, offering a fantastic cinematic experience throughout summer.
When:
Until April 14 - Various Dates
Ford Focus Moonlight Cinema
, held at Melbourne's Royal Botanic Gardens, offers a program of latest releases, cult classics and contemporary films. A great way to spend a night out with friends and family, you can bring your own picnic or purchase food while there.
When:
Until March 25 - Various Dates
Movies in the Vineyard
, held at Rochford Wines just an hour drive from Melbourne, presents an all-weather, outdoor event. Screenings of diverse and outstanding quality films held beneath the stars and amidst the lush scenery of Yarra Valley make for a special night out.
When:
Until February 14 - Various Dates
Cinema Nights @ Piazza Italia
presents free screenings of children's films in the heart of Lygon Street, Carlton. With seating is provided and turf matting for children to sit on, the film nights make a great chance to enjoy a family meal on Lygon Street and take in a free film.
When:
Saturdays, December 17 & 24 - 7:30pm
Ben & Jerry's Openair Cinema
offers an eclectic mix of live music and entertainment provided by local and national artists. Held on the rooftop of St Kilda Sea Baths, the cinema features a diverse program of classics, family films, shorts from selected film festivals and more.
When:
December 12 to February 9
Rooftop Cinema
flickers into action with film screenings of everything from cult favourites to new releases and documentaries, literally offering the height of entertainment with screenings held on the rooftop of Swanston Street's Curtin House along with the rooftop bar.
When:
December 3 to January 31 - Tues to Sun
OUT in Spain
, held at Melbourne's Rancho Notorious, is a cinematic program that aims to raise awareness of Spanish culture with a program of screenings that include fiction films, short films, TV movies and documentaries by young authors and drawn from innovative film proposals.
When:
Sunday December 14 - 5.30pm & 7.30pm
View More Cinema
Melbourne For Kids
Dorothy the Dinosaur's Rockin' Christmas
is a fun live show filled with beautiful music and dancing as everyone's favourite dinosaur meets the man in red from the North Pole when he turns up to her surprise Christmas party. It's held at Pakenham's Cardinia Cultural Centre.
When:
Friday December 16 - 10am
The Nutcracker Christmas Projections
give State Library of Victoria a colourful makeover with the classic Christmas tale shown through brightly coloured animations, cast upon the exterior of the building. Free to view, the projections offer an engaging night out for the family.
When:
Until December 24 - 9pm to Late
Scuba Santa
will be making special visits in the world famous Fish Bowl of Melbourne Aquarium, spreading Christmas cheer for all even while surrounded by sharks, stingrays, turtles, and hundreds of other marine animals during the daily Dive Feed.
When:
Until December 25
Christmas @ City Square
, renamed Christmas Square during December, brings seasonal cheer to Melbourne with a magical forest of living trees where children can visit Santa in his house, discover nutcracker soldiers, giant presents, a traditional Nativity scene and more.
When:
Until December 24
Also See:
Santa's Post Box - Until December 17
Also See:
Santa in City Square - Until December 24
The Christmas Show
, appearing at various venues, brings the magic of Christmas to life with a live stage show packed with excitement. Presented by Ready Set Go, the exciting show stars Santa himself, along with Mrs Claus and a host of loveable Christmas characters.
When:
December 6 to 18 - Various Venues
Gingerbread Village
, presented at Melbourne Town Hall, is a special attraction by Epicure's award-winning pastry chefs, who'll be constructing a village made entirely of gingerbread. With kids' activities and plenty of treats, entry is by gold coin donation to Starlight Children's Foundation
When:
December 1 to 24
Santa Special on Puffing Billy
presents a delightfully decorated steam-hauled train that allows Santa to meet as many families as possible with the jolly fellow himself at Emerald to hand a present to each child whilst Santa's helpers provide adults with tasty refreshments.
When:
Saturdays Until December 17
Circus
Silvers Grand Magic Circus
will be holding performances at Burnley Oval. Established in 1976, Silvers Grand Magic Circus offers a great show for people of all ages with performers including everything from jugglers and clowns to acrobats, international performers and more.
When:
Until December 18
Markets, Fetes and Fairs
Melbourne Market Guide
View MARKETS calendar
to make the most of the rare sunny days (it's a coin toss, isn't it!) and head to one of Melbourne's many excellent markets for a bargain!

A growing number of food, produce and even wine markets are springing up around the suburbs.
Wining & Dining
bookarestaurant.com
bookarestaurant.com
is the easiest way to book a restaurant online. With the choice to search by cuisine and location, you can find great dining offers with some of Melbourne's finest restaurants. Bookings are free and can be made online at any time of the day.
Book a Restaurant Today
Sporting Events
Cricket
Big Bash League Twenty20
Melbourne Stars vs Sydney
Saturday December 17
Melbourne Cricket Grounds (MCG)
Soccer | Hyundai A-League
Hyundai A-League - Week 11
Melbourne Victory v Wellington Phoenix
Sunday December 18 - 5pm
AAMI Park, Melbourne
Golf
Australian Masters Golf Tournament
, held at Victoria Golf Club in Cheltenham, attracts some of the world's best golfers who will again compete for the coveted Gold Jacket, with players including Luke Donald, Ian Poulter and the defending champion, Stuart Appleby.
When:
Thursday to Sunday, December 15 to 18
Cycling
Australian Madison Championships
brings together some of the best young cyclists from around Australia. Held at Darebin International Sports Centre in Thornbury, the night will also include the Melbourne Cup on Wheels Final and finals of the Victorian State Keirin Championships.
When:
Saturday December 17
7 Peaks Alpine Ascent Challenge
is a chance for riders of all levels to take on the peaks of Victoria's High Country to win a trip to next year's Tour de France. With climbs in Mt Baw Baw, Dinner Plain and other areas, riding four of the seven courses puts you in the running.
When:
Until March 31
Community Sports
Albert parkrun
is a FREE weekly 5km event for runners of all standards, which takes place every week in Albert Park, offers an opportunity for people of all backgrounds and ages to come together on a regular basis to enjoy this beautiful park and get physically active into the bargain.
When:
Saturdays, 8am - FREE but Registration Required
View More Sports Events
Let Melbourne Know...
Advertise Your School Fete, Fair or Carnival FREE!
Everyone wants to support their local school by going to their annual fundraiser. Last year we promoted a whopping 1,200 school events. So, make sure you let your school organizers know they can list their fete, fair or carnival for
FREE @ OnlyMelbourne!
Add Your Event for FREE Today!!
Trivia & Humour
Shaggy Dog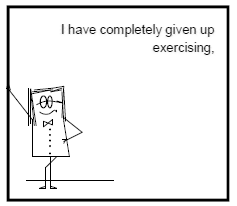 Shaggy Dog by Deej
-
Click Here to find what happens!
Melbourne She Wrote..
The world's first female detective thriller writer was
Mrs Fortune
and she was published during 1871 in Melbourne under her nom-de-plume 'W.W'.
Her book was called,
The Detective's Album: Recollections of an Australian Police Officer.
More World Firsts in Melbourne..
|
Read Melbourne Trivia...
WHAT'S ON CALENDAR
OnlyMelbourne's Calendar
allows you to select any day of the year to view everything (everything!!!) on that day in an easy to read, printable display.
-:- View
What's On Calendar
-:- View
Markets Only Calendar
WHAT'S ON RSS FEEDS
We have a range of
RSS Feeds
.
NEWSLETTER
What's On this Week
is an email overview and reminder of the (too many to mention) events happening this week in Melbourne.
Get your copy
of What's On this Week!
FREE ADVERTISING
Advertising
your EVENT at OnlyMelbourne is not only easy, it's
FREE!!
-
Apply Online..
for inclusion in the What's On calendar and newsletter!
❊ Notice ❊
Many locations have gone into lockdown as the state takes action to stop the spread of the deadly coronavirus (COVID-19).
→
Disclaimer
: Check with the venue before making plans
...
❊ Web Links ❊
→
Newsletter | #258 | What's On this Week
→
Subscribe to OnlyMelbourne - Get your copy of What's On this Week!
→
List Your Business or Event - It's FREE!
→
Events Calendar - Find out What's On any day of the week!
→
Mobile OnlyMelbourne
→
Melbourne for Children | Kids
→
Newsletter | #257 | What's On this Week [Last Week]
Trending HOT

Drive-In Movie Club
Drive-In Immersive Cinema Nights Are Coming to Melbourne Put together by our friends at Hot Tub Cinema, a string of family-friendly, social distancing-safe, drive-in ..

Things to see, hear & do this weekend
Make the most of your weekend in Melbourne with these fabulous events. No city does it better than Melbourne, so get out and discover the very best shows, festivals, ..
---
Update Page