Newsletter | #254 | What's On this Week
Welcome to this week's Melbourne events, exhibitions, sports and community guide for Tuesday to Monday, November 15 to 21.
This week... Many old favourites make a welcome return with one such regular being the Johnston Street Fiesta with its many and varied attractions celebrating all things Hispanic. The Big West Festival also returns with a huge program of events that showcase the artistic community in Melbourne's Western suburbs.
Foodies can enjoy a fair platter of happenings with the Brown Brothers Wine & Food Festival and the Bacchus Marsh Strawberries & Cherries Weekend in fine company this week with a side dish of cinema at the Halls Gap Film Festival.
OnlyMelbourne Welcomes
Each week we highlight some of the new business and event listings in the OnlyMelbourne Events Calendar and Business and Services directory.
13 - A New Musical
is a hilarious musical about the lessons one learns throughout life, and the discovery that who you want to be starts with discovering who you are. Starring Melbourne's most elite young performers and musicians, it's held at South Yarra's Randall Theatre.
When:
December 14 to 18 - Bookings Advised
Typically Topical Melbourne
Melbourne Festival Dates
- With controversial talks over a decision by the organisers of the Melbourne Festival to move the event from its traditional October timeslot to March citing better weather, among other things, we thought we'd pitch in with our own view and invite readers to do the same.
More on Melbourne Festival Dates
Note:
Comments may be left at bottom of the article page.
Major Events
Big West Festival
is Melbourne's premier community-based contemporary arts festival with a program of music, art, song, film and live performances. A biennial event, Big West stages high quality, cutting edge and unique works in the various venues of the western suburbs.
When:
November 15 to 27
Johnston Street Fiesta
is Fitzroy's iconic festival offering fun, music, food and infectious Latin grooves. The award-winning Latin festival showcases the culture, heritage and traditions of Spanish speaking nations with markets, arts, sports demonstrations, costumes and more.
When:
Saturday & Sunday, November 19 & 20
Anatolian Alevi Festival
, celebrating Turkish culture, is a festival dedicated to Abdal Musa, one of the founders of ancient philosophical ideologies that embrace unity and peace. With poetry, dance, art, children's games and food, the event is held at Coburg Lake Reserve.
When:
Sunday November 20 - 10am to 6pm
Festival of Italian Motorcycling
, held in Coburg, is a free event showcasing the best of Italian Motorcycles with displays of bikes and scooters from all eras including MV Agustas from the 1950s and '60s. There will be awards for different categories, food and plenty of merchandise stalls.
When:
Sunday November 20 - Starts 9:30am
Polish Festival
brings a taste of Poland to Melbourne with a day of delectable food and festive music. Free to attend, the festival at Federation Square showcases the various elements of Polish culture with dance performances, craft activities for children, market stalls and more.
When:
Sunday November 20 - 10am to 5pm
Music & Arts Festivals
Shine On
, held in Victoria's Pyrenees Ranges, is an outdoor music festival with a huge line-up of performers. With a huge line-up featuring local and international guests, the festival is also a celebration of performance art and installations, workshops, markets and much more.
When:
Friday to Sunday, November 18 to 20
Phillip Island Jazz Festival
, held at Phillip Island's Eco Resort, offers a great line up of performances with this year's line-up including the Syncopators, New Mebourne Jazz Band, Shirazz, Maurie's Jolly Rollers, A'Beckett St Jazz Band,Island Jazz and Solo Pianist Bruce Gourlay.
When:
Friday to Sunday, November 18 to 20
Food & Wine Festivals
Brown Brothers Wine & Food Festival
, held at their Milawa Vineyard offers the chance to sample treats from the region's finest restaurants matched to Brown Brothers' wine. Along with live music and dinners, the festival includes kids' activities, farmers market, tours and more.
When:
Saturday & Sunday, November 19 & 20
Strawberries & Cherries Weekend
, held throughout Bacchus Marsh, celebrates the arrival of the strawberry and cherry season with attractions that include fireworks at Bacchus Hill Winery, fun competitions, horse carriage rides, live entertainment and delicious gourmet food.
When:
Saturday & Sunday, November 19 & 20
Film Festivals
Halls Gap Film Festival
features an impressive line-up of Australian and international films, screened in the heart of the beautiful Grampians National Park. With a program of carefully selected films, this year's program includes Kawasaki's Rose, Buck and Waste Not.
When:
Friday to Sunday, November 18 to 20
Jewish Film Festival
presents an eclectic line-up of 25 new feature films and documentaries, showcasing the diversity of Jewish culture through a program of films drawn from around the world. With comedy, romance, thriller, family-friendly films and more, it's held at ACMI Cinema.
When:
November 9 to 27
Exhibitions - Art | Festival | Show
Dance, Sucker
, presented at The Substation in Newport, is a new media series by Ilona Nelson, held as part of the Big West Festival's Larger Than Life exhibition. Featuring 11 photographs, two short films, confetti, sparkles and audience interaction, her work questions artistic success.
When:
November 15 to 27
Official Opening:
Thursday November 17 - 6pm to 8pm
Defining Us
, taking place at the Queens Hall of Parliament House, is a special exhibition presented by residents of Sacred Heart Mission's rooming house. Featuring 60 mixed-medium artworks, the exhibition shares the lives, dreams and stories of people who have been marginalised.
When:
November 21 to 25
Public Launch:
Tuesday November 22 - 6pm to 8pm
Illustre
, showing at Prahran's Chapel Off Chapel, is the graduate exhibition for students of the Diploma of Illustration at NMIT's Preston Campus. Now in its 17th year, graduate students demonstrate their outstanding skills in a variety of commercial and personal endeavours.
When:
Until November 27
Pictorial Haiku
, an exhibition by Jane Hall at Port Melbourne's MARS Gallery, is her biopic response to a culture showing great resilience and cooperation in the wake of recent disasters in Japan, reflecting her having lived there and visited just before and soon after the tsunami.
When:
Until November 27 - Closed Mondays
Regeneration
, held at ARTrium Exhibition Space in Sandringham, is an exhibition of works by Jill Hyams, an accomplished self-taught artist. By experimenting with different mediums and learning different techniques, she has developed a unique style of 'collage art' designs.
When:
Until December 14
HORSTORY
, held at Off the Kerb in Collingwood, is an exhibition by Susan McMinn, an artist whose works explore the fragmented and distorted way history tells and retells the story of the Australian horse at war, drawing on archival information from the Australian War Memorial.
When:
Until December 1 - Thursdays to Sundays
Australian Art Excellence Awards
, presented by the Australian Guild of Realist Artists, is an exhibition and sale, now in its 12th year. Held at Camberwell's Guild House, the event aims to promote new and upcoming professional artists with works judged by renowned artist Amanda Hyatt.
When:
November 9 to 27 - Wednesdays to Sundays
Attraction
, one of three exhibitions held at Fitzroy North's red gallery, combines painting, sculpture and installation in a series of works by Sarah Firth. Known for her quirky and playful style, the sensual and dreamy exhibition celebrates objects and ideas that entice the senses.
When:
November 9 to 26 - Wednesdays to Saturdays
Ken Done's Beaches
, presented at Cyclone's Gallery in South Melbourne, will transform the walls of the gallery into a sun kissed mecca. Inspired by the iconic artist's love of Australia's seaside landscapes, the exhibition will be the first of Ken's to be held in Melbourne since 1996.
When:
Nov 10 to Dec 16 - Thursdays to Saturdays
Other Worlds and Curiosities
, showing at James Makin Gallery in Collingwood, is an exhibition of works by Milan Milojevic. The Tasmanian born artist and Head of Printmaking studio at the University of Tasmania, uses digital printmaking to create stunning, multi-faceted works.
When:
Nov 10 to Dec 3 - Tuesdays to Saturdays
Melbourne Prize Urban Sculpture Exhibition
showcases the works of finalists with Victorian sculptors in the running to win one of Australia's most valuable sculpture awards. On display at Federation Square, the public are also invited to cast a vote for the 5,000 Civic Choice Award.
When:
November 7 to 21
The Babel Project
, presented by the Jewish Museum of Australia in St Kilda, is an exhibition inspired by the famous biblical story of the unfinished Tower of Babel. Exploring cultural commonalities, the exhibition combines the work of 36 photographers with a soundscape installation.
When:
Until March 11
View More Exhibitions
Expos, Launches, Open Days & Lectures
Australian Business and IT Expo
, held at Melbourne Convention & Exhibition Centre, brings together the single largest gathering of business owners, managers and entrepreneurs who are actively seeking products, services and education to further business growth.
When:
Friday & Saturday, November 18 & 19
Mind Body Spirit Festival
, held at Melbourne Exhibition Centre, is Australia's longest running new age events, bringing together everything you need for health and well-being with more than 200 stalls, performances and more with hundreds of products and services to try.
When:
Friday to Sunday, November 18 to 20
Bridal Extravaganza
, presented by Melbourne Wedding Angels along with Melbourne Wedding Connections, takes place at Forrest Hill's Clarion Hotel on Canterbury. With a wide range of wedding suppliers gathered together, gold coin entry is donated to Motor Neurone Disease.
When:
Sunday November 20 - 11:30am & 1:30pm
APO Arts Academy Open Day
offers an insight into one of Melbourne's longest-established vocational dance and theatre arts academies with the institution throwing open its doors to the public for the first time and giving prospective students a rare behind-the-scenes look at facilities.
When:
Saturday November 19 - 10am to 4pm
MEGT Institute Education Open Day
is a chance to view their facilities, discuss study options for Domestic and International students and learn more about Traineeships, Apprenticeships and Full time employment through MEGT Group Training or the Australian Apprentice Centre.
When:
Saturday November 19 - 10am to 4pm
Melbourne Tours
Melbourne's Underbelly Crime Tour
lets you discover the darker side of Melbourne as you walk in the footsteps of notorious criminals, exploring the scenes of some of the city's most infamous criminal events. The tour also includes 50% discount on entry to the Old Melbourne Gaol.
More on Melbourne's Underbelly Crime Tour
More Expos & Launches
|
More Open Days
|
More Tours
Performances & Theatre
Songs - A Play with Music
, presented by Black Apple Theatre and performed in Moorabbin, is a poignant play that draws on the true story of director Veit Harlan and his infamous Nazi film Jud Süss to question stories and the responsibility of people who tell them.
When:
Friday & Saturday, November 18 & 19
Northcote Performances:
November 21 to 26
Day One. A Hotel, Evening
, performed at St Kilda's Red Stitch Actors Theatre, is a startling and observant examination of contemporary values. It's written by Joanna Murray-Smith, a Melbourne based playwright revered for her fearless portrayals of the global middle class.
When:
November 16 to December 17
Robert Taylor is SO INAPPROPRIATE
, held at South Melbourne's Butterfly Club, is the hit Australian musical comedy about love, life and everything just a little bit wrong as Taylor plays the loveable loser as a songwriter banished by Hollywood in this hilarious musical comedy.
When:
Wednesday to Saturday, November 16 to 19
Die-Nasty: Down Under Soap-a-thon
, the Edmonton Comedy institution hits Melbourne with Broken Mirror Studios in Brunswick hosting the fully improvised comic soap opera. A first for Australian theatre, the show puts 45 performers to the test, during 52 hours of non-stop improv.
When:
Friday to Sunday, November 18 to 20
Educating Rita
, presented by STAG Theatre in Strathmore, is the semi-autobiographical hit play by Willy Russell. Well known for the 1983 film adaptation, the heart-warming and touching play follows the relationship between a female hairdresser and her Open University teacher.
When:
November 17 to 26
She's a Little Finch
, held at MKA in Abbotsford, is a story about loss, and the way its impact reverberates through lives, towns and generations, reflected in the tale of Josie, a girl who finds a finch. It's written by Elise Hearst, who won much praise for her last production, Dirtyland.
When:
November 17 to 26
Under Milk Wood
, presented by Heidelberg Theatre Company in Rosanna, brings to the stage what was originally a radio play by the iconic writer, Dylan Thomas. The darkly hilarious yet poignant production follows the characters of a tiny Welsh seaside village called Llareggub.
When:
November 17 to December 3
Fawlty Towers
, regarded as one of the greatest television shows, will be given new life by Beaumaris Theatre. With cabaret style seating and BYO drinks, nibbles and glasses, they'll perform The Psychiatrist, The Anniversary and the much loved classic, Basil The Rat.
When:
November 18 to December 3 - Various Dates
Over The Moon
, presented by Geelong Repertory Theatre Company, is a hilarious farce set in the backstage of a live theatre where megalomaniac leading lady Charlotte and her philandering drunken husband and leading man, George attempt one more shot at starring roles.
When:
November 18 to December 3 - Various Dates
The Fellatio Monologues
, held at Kensington's Revolt ArtSpace, explores the differences between men and woman and looks at how sometimes we're not always thinking about the job at hand. The five monologues are written by Scott Major, who also directs, and Wayne Tunks.
When:
November 8 to 19
Jigsaws
, presented by The Basin Theatre near Boronia, is the heart warming Australian drama by Jennifer Rogers. Directed by Joe Tuppenney, the play set in Perth in the 1980s charts the course of three generations as they come to terms with changing circumstances and attitudes.
When:
November 10 to December 4
October
, performed in Brunswick and presented by Act-O-Matic 3000, probes the ethical consequences of maintaining the status quo in our post 9/11 society. The black comedy follows Tim and Angela, a couple whose lives are disrupted by accusations of an affair.
When:
November 10 to 26 - Tuesdays to Saturdays
Bad Blood Blues
, presented by Manilla Street Productions and held at Prahran's Chapel Off Chapel, is a s powerfully intense and totally engrossing new play present set in Africa as it deals with AIDS drug trials and the sexual moral maze between medical researcher and student.
When:
November 11 to 26
The Danny Kaye Show
, held at Downstairs At Alma's in Caulfield North, is a rollicking, sing-along, and laugh-a-minute showcase with Russell Fletcher, one of Melbourne's most respected all round entertainers, capturing the charm of one of history's greatest entertainers.
When:
November 11 to 19
The Importance of Being Earnest
, Oscar Wilde's most enduring play, will be performed by Southbank's Melbourne Theatre Company. Regarded as one of the greatest comedies ever written, the tale of mistaken identities and stars the talented Geoffrey Rush as Lady Bracknell.
When:
November 12 to December 30
Return to Earth
, presented by Melbourne Theatre Company, is a quirky production from award-winning playwright Lally Katz. Following the story of Alice, a girl who returns home to find that nothing seems as familiar as it should, performances are held at the Arts Centre's Fairfax Studio.
When:
November 4 to December 17
Fat City
, presented by Impro Melbourne, delves into the underworld when UnderBelly meets Sin City over 12 hours of unscripted drama. Mixing linear and non-linear spontaneous storytelling from a large ensemble cast, performances are held at The Space in Prahran.
When:
Sundays Until Dec 4 (Except Nov 20)
A Little Night Music
, presented by Fab Nobs Theatre in Bayswater, explores the relationship between Fredrick Eagerman and his old flame, actress Desiree Armfeldt. After spending a night with the actress, he soon finds the liaison sets forth an unexpected chain of events.
When:
November 4 to 19
Love Never Dies
brings the phenomenal musical hit to Melbourne with performances at the Regent Theatre. Continuing Andrew Lloyd Webber's greatest love story, The Phantom of the Opera, the musical extravaganza follows on ten years after the Phantom's disappearance and his new life in New York.
When:
May 29 to November 17
|
Book Now
Classical, Choral & Recitals
Bach Suites
, held at Melbourne's fortyfivedownstairs, is a presentation of classical music and movement. Bringing a designer, a dancer and a choreographer together with ANAM'S cellists, the performances explore traces of movement and light resting in iconic dance suites.
When:
Wednesday to Saturday, November 16 to 19
La Traviata
, performed at the Arts Centre by Opera Australia, is Verdi's celebrated tale of Violetta, a beautiful courtesan who's always believed she would never fall in love, until she meets Alfredo. The lavish production features detailed period costumes and grand ensemble scenes.
When:
November 16 to December 17 - Various Dates
Diversity - The Kingdom of Naples
, held at Melbourne Recital Centre, is a special presentation by La Compaņia, Australia's premiere Renaissance instrument ensemble. The concert program of villanelle, frottole and tarantelle, with music by Giovanni Domenico da Nola and others.
When:
Wednesday November 16 - 6pm
Burlesque, Cabaret & Dance
Snakes & Ladders
, presented by Women's Circus in West Footscray, is a large scale circus spectacle, held as part of the Big West Festival. The performance provides insight into the complex way in which women must navigate their working aspirations while holding on to important values.
When:
November 17 to 27 - Thursdays to Sundays
Glamour Kittens On Ice
, held at St Kilda's National Theatre, features over 300 tap dancers in a review that has become as famous for its lavish costumes as it has for its well-intentioned tap dancing in a show hosted by the bejewelled and bewigged Head Mistress, Miss Jane.
When:
Friday & Saturday, November 18 & 19
GIMME!
performed by Louise Kelly at the Butterfly Club in South Melbourne, is both a fantastically funny and equally moving cabaret that looks at our basic of human wants - love, respect, a better life and the ability to raise one eyebrow, explored through the greatest 'want' songs.
When:
Saturday & Sunday, November 19 & 20
Relations
, held at St Kilda's Theatre Works, is a beautiful yet confronting look at how different relationships survive the temptations and personal demons that take place in life. The realistically brutal dance performance is presented by Paul Malek and Collaboration The Project.
When:
November 10 to 19
Little Match Girl
, held at Southbank's Malthouse Theatre, is a performance by Melbourne's favourite cabaret mistress, Meow Meow. Featuring Mitchell Butel, the bittersweet fable by Hans Christian Andersen leads the audience into the wild realms of theatrical possibility.
When:
November 11 to December 4
View More Performances & Concerts
Entertainment & Nightlife
The Flaming Lips
will be performing at Melbourne's Palace Theatre. Known for their melodic, lush, multi-layered, psychedelic rock arrangements, their elaborate and exciting live shows are renowned for costumes, balloons, puppets, video projections and much more.
When:
Thursday November 17
The Salty Ones Sea Shepherd Fundraiser
brings together the brilliant Pierce Brothers, Anna Paddick, Wilderbeast and A Commoners Revolt to the Espy in St Kilda. With MC Lindsay McDougall from Frenzal Rhomb, money raised will go towards protecting whales in the Southern Ocean.
When:
Thursday November 17 - 6:30pm
Sonya Veronica
, one of Melbourne's most notable jazz performers, will perform at Uptown Jazz Cafe in Fitzroy where she'll be singing tunes by Serge Gainsbourg to BIll Evans. She will be joined by Craig Fermanis on guitar, Tom Lee on double bass and Gideon Marcus on drums.
When:
Thursday November 17 - 8:30pm to 10:30pm
Ruth Roshan & Tango Noir
will perform at the Melbourne jazz venue, Paris Cat. Capturing the ambience of a 1930's French Salon, their performances are laden with flair, elegance and sauciness, taking the audience on a journey into the thrilling musical world of the tango.
When:
Saturday November 19 - 7:30pm
MJ Battle of the Bands
, held at Fitzroy's Evelyn Hotel, brings to the stage 7 of the best emerging bands in Melbourne as they mess up the moonwalk, accidently grab their crotch too hard and try to hit the high notes as they each playing songs of their own and a Jackson cover.
When:
Sunday November 20 - 7:30pm
John Farnham
will be returning to the stage with a limited run of concerts held at Melbourne's Palais Theatre performing the music from his hit album Whispering Jack. Held in honour of its 25 year anniversary, John Farnham and his band will perform the first half of the show unplugged.
When:
November 9 to 19 - Various Dates
|
Book Now
View More Live Gigs
Cinema
Underground Cinema
present cinematic events where guests have no idea of the film they're watching, using clues and props at the venue to guess what will be screening. With the latest theme of a Hillbilly Carnival, guests will receive venue details by SMS prior to the night.
When:
Friday & Saturday, November 18 & 19
Croydon Film Society
hold regular screenings at Chirnside Park's Reading Cinema, showcasing quality films with annual membership including all screenings and attendance of their end of year party. The next film screening in their program is UK film, An Education by Lone Scherfig.
When:
Monday November 21 - 7:15pm
View More Cinema
Melbourne For Kids
Myer Christmas Spectacular
, an annual parade presented by Myer as a gift to the people of Melbourne, is a free event for all to enjoy as Santa makes his way to town along with life size floats, children's characters and special guests with some of Melbourne's brightest personalities.
When:
Saturday November 19 - Starts 10am
Casey Central's Family Day
brings the Narre Warren shopping centre to life with the free event offering great one day only offers and entertainment for the whole family with a visit from Santa, kids rides, face painting, biscuit decorating, an Animal Petting Zoo and so much more.
When:
Saturday November 19 - 11am to 3pm
The Fairies Christmas Ballet
, appearing at South Morang's Yan Yean Theatre as part of their national tour, offers a glittering hour full of festive fun, fairy magic, beautiful ballet and a fairy special guest who'll join Harmony and Rhapsody and some of their favourite Fairyland friends.
When:
Friday November 18
Also Performing:
Ringwood - Nov 19
Frankston - Nov 21
Moonee Ponds - Nov 22
Geelong - Nov 23
Myer Christmas Windows
, an iconic part of Melbourne Christmas each year, offer a specially selected theme chosen from a story book, nursery rhyme, a film or even the theatre - brought to life in an animation spectacular that ignites the imagination and Christmas spirit in all.
When:
November 4 to January 5
Markets, Fetes and Fairs
Meeniyan Antiques Fair
brings together a broad range of antique dealers offering vintage items that include antique furniture, clocks, art deco items, art nouveau, pottery, ceramics, chinaware, vintage jewellery and other items rare and collectable. It's held at Meeniyan Town Hall.
When:
Saturday, November 19
Way We Wear Vintage Fair
, held at Williamstown Town Hall, is a highlight for collectors of vintage clothing and accessories with second hand dealers from all over Australia offering antique, retro and designer label fashions, along with their new 'Titanic' era costume exhibition.
When:
Saturday & Sunday, November 19 & 20
A Fair to Remember
, held in Malvern, is a chance to find some great bargains, while also assisting the charity, Very Special Kids, who support families with children suffering life-threatening illnesses. Attractions on the day include an animal farm, crafts and a visit from Santa.
When:
Saturday November 19
Brunswick South Primary School Art Fair
, the school's annual fundraiser, includes a silent auction of local artists work. Along with an exhibition of students' work, the fair features market stalls and a fun atmosphere with live music, performances, food and children's activities.
When:
Saturday November 19
Caulfield Primary School Fete
is a free family fun day with amazing rides and activities at family friendly prices. Along with delicious food, fun competitions, animal farms, rides and live music, there'll be great activities for kids and Japanese drumming workshops on the day.
When:
Saturday November 19 - 10am to 4pm
Christmas Fair Exhibition
, presented by the Handweavers & Spinners Guild of Victoria at their guild rooms in Carlton North, offers many great gift ideas in one location. The exhibition features a wide range of items including Christmas ornaments, cards, stockings and toys.
When:
November 3 to December 10 - Tues to Sat
View More School & Community Events
Melbourne Market Guide
View MARKETS calendar
to make the most of the rare sunny days (it's a coin toss, isn't it!) and head to one of Melbourne's many excellent markets for a bargain!

A growing number of food, produce and even wine markets are springing up around the suburbs.
Wining & Dining
WLG Pop-up Restaurant
, named after Wellington's airport code, promises a unique Kiwi food and wine experience delivered by Wellington's top chefs and sommeliers- right in the heart of Melbourne's cultural hub with the unique dining event held in of Fitzroy for a limited time.
When:
November 15 to 27 - Except Mondays
Note:
Tickets Sold Out - Walk-Ins Still Available
bookarestaurant.com
bookarestaurant.com
is the easiest way to book a restaurant online. With the choice to search by cuisine and location, you can find great dining offers with some of Melbourne's finest restaurants. Bookings are free and can be made online at any time of the day.
Book a Restaurant Today
Sporting Events
Soccer | Hyundai A-League
Hyundai A-League - Week 7
Melbourne Victory vs Perth Glory
Sunday November 20 - 5pm
Marvel Stadium, Docklands
Roller Derby
Victorian Roller Derby
Bout 1
- Queen Bees VS Apple Betties Tassie All Stars
Bout 2
- VRDL All Stars VS Seattle's Rat City All Stars
Melbourne Showgrounds
When:
Saturday November 19 - Doors Open 4:45pm
Golf
Presidents Cup 2011
, a team match play competition featuring 24 of the world's top golfers, will be hosted by the Royal Melbourne Golf Club in Black Rock. Held every two years, Greg Norman will captain the International team and Fred Couples the United States team.
When:
November 14 to 20
Motor Sports
Norton 360 Sandown Challenge
offers first class motor racing and entertainment, held at Sandown Racecourse in Springvale. With non-stop racing action, entertainment and first class facilities, it includes the Disney Pixar's CARS Truck Tour for children to enjoy.
When:
Friday to Sunday, November 18 to 20
View More Sports Events
Let Melbourne Know...
Advertise Your School Fete, Fair or Carnival FREE!
Everyone wants to support their local school by going to their annual fundraiser. Last year we promoted a whopping 1,200 school events. So, make sure you let your school organizers know they can list their fete, fair or carnival for
FREE @ OnlyMelbourne!
Add Your Event for FREE Today!!
Trivia & Humour
Shaggy Dog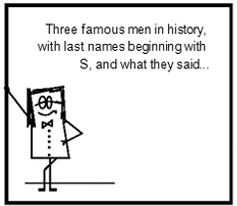 Shaggy Dog by Deej
-
Click Here to find what happens!
How High... ICI?
Melbourne's first skyscraper was the
ICI Building
on Nicholson Street, East Melbourne, which now stands as the
Orica Building
. Until 1958, buildings had to be under 132 feet - the highest that fire ladders could reach at this time.
From November 1958 to 1961, after the law had subsided, the
ICI Building
was the tallest building in Australia.
Read more about Melbourne's Buildings History
|
Read Melbourne Trivia...
WHAT'S ON CALENDAR
OnlyMelbourne's Calendar
allows you to select any day of the year to view everything (everything!!!) on that day in an easy to read, printable display.
-:- View
What's On Calendar
-:- View
Markets Only Calendar
WHAT'S ON RSS FEEDS
We have a range of
RSS Feeds
.
NEWSLETTER
What's On this Week
is an email overview and reminder of the (too many to mention) events happening this week in Melbourne.
Get your copy
of What's On this Week!
FREE ADVERTISING
Advertising
your EVENT at OnlyMelbourne is not only easy, it's
FREE!!
-
Apply Online..
for inclusion in the What's On calendar and newsletter!
❊ Web Links ❊
→
Newsletter | #254 | What's On this Week
→
Subscribe to OnlyMelbourne - Get your copy of What's On this Week!
→
List Your Business or Event - It's FREE!
→
Events Calendar - Find out What's On any day of the week!
→
Mobile OnlyMelbourne
→
Melbourne for Children | Kids
→
Newsletter | #253 | What's On this Week [Last Week]
❊ COVID-19 Notice ❊
Many locations have gone into lockdown as the state takes action to stop the spread of the deadly coronavirus (COVID-19).
→
Disclaimer
: Check with the operator before making plans
...
Trending HOT

Drive-In Movie Club
Drive-In Immersive Cinema Nights Are Coming to Melbourne Put together by our friends at Hot Tub Cinema, a string of family-friendly, social distancing-safe, drive-in ..

Things to see, hear & do this weekend
Make the most of your weekend in Melbourne with these fabulous events. No city does it better than Melbourne, so get out and discover the very best shows, festivals, ..
---
Update Page