Newsletter | #243 | What's On this Week
Welcome to this week's Melbourne events, exhibitions, sports and community guide for Tuesday to Monday, August 30 to September 5.
PLEASE NOTE:
We are currently experiencing technical difficulties with our Newsletter Emailing system, so until the problem's remedied our Newsletter will be available online only. We apologise for any inconvenience.
PLEASE ALSO NOTE:
If you're currently reading this in your email browser, then our glitch has no doubt been fixed, which makes all this quite a Zen affair, akin to the sound of one hand clapping.
In the meantime, feel free to also visit our sister page on Facebook for all the latest in Melbourne... And also feel free to "Likey Likey"!
What's On Melbourne @ Facebook
This week... Darebin Music Feast returns to celebrate the creative spark that shines brightly in Melbourne's North East with a great range of concerts and events, including the newly named festival day of High Noon - formally known as High Vibes. I'm not aware of the reasons behind the new title, but it could be due to connotations of dubious recreational habits that are no longer seen as fashionable.
And speaking of fashion, those wearing heels and a spring in their step might want to watch their footing as Melbourne Spring Fashion Week rears its fascinator and proudly steps forth with a range of events held across the city.
If you're not too picky about your attire, however, and don't mind the odd bit of dirt (the tasteful kind) you might want to head to the Kyneton Daffodil and Arts Festival with its program of open gardens, exhibitions and more.
OnlyMelbourne Welcomes
Each week we highlight some of the new business and event listings in the OnlyMelbourne Events Calendar and Business and Services directory.
Minsky's Market
, held at Fitzroy's House of Burlesque, is a unique market day filled with fashion, art and lingerie, which also supports local talent. With vintage style clothing and artist made fashions, the market includes items by includes Bonsai Kitten, Minsky Malone and art prints from Isobel Von Finklestein.
When:
Sunday September 11 - 11am to 5pm
Chilean Latin American September Festival
, held at Sandown Racecourse, is the most anticipated Latin event in Melbourne with the festival now expanded to include other Latin American countries such as Mexico, El Salvador and Colombia with food, music, dancing, crafts and more.
When:
Saturday & Sunday, September 17 & 18
21st Century Financial Education Summit
features Sir Richard Branson, Tim Ferris, Eddie McGuire and others at Hisense Arena where you can discover what they didn't teach at school about excelling financially in the 21st Century from over a dozen of the world's most successful entrepreneurs.
When:
Friday & Saturday, October 21 & 22
Manufacturing Resource Efficiency
, presented by VECCI and Enterprise Connect, is a forum for small and medium manufacturers to learn how using resources more efficiently can lead to long term success. Headlined by efficiency expert Alan Pears, the free forum is held in Geelong.
When:
Tuesday August 30 - Registration Required
Tease
, presented by Fitzroy's House of Burlesque, is a night of outrageously saucy fun with featuring 34 performers to tantalise the senses. Guests can also join in the fun with Hula Hoop Contests, Lovely Legs Competitions for both men and women, and best dressed awards with prize giveaways.
When:
Friday September 2 - 7pm to 11pm
Mortgage Choice | Doncaster
services Melbourne's Eastern and Northern suburbs. Specialists in helping you find a loan that suits you whether you're a first home buyer, upgrading, investing, refinancing or looking to consolidate, they can recommend loans from over 20 banks and lenders.
Learn More about Mortgage Choice | Doncaster
Major Events
Melbourne Spring Fashion Week
, held at its festival hub of Melbourne Town hall and other venues, showcases all the hottest designers, labels, styles and retailers Melbourne offers with events that include fashion parades, films, workshops, parties, markets and exhibitions.
When:
September 5 to 11
Kyneton Daffodil and Arts Festival
is a celebration of Spring, offering fun for people of all ages with events including arts and photography exhibitions, concerts, open garden days featuring awards and garden tours and a grand parade day with plenty of fun at the town fair.
When:
September 1 to 11
Also See:
Kyneton Antique Fair | Friday to Sunday, September 2 to 4
Melbourne Writers Festival
, one of Australia's key literary events, offers a broad range of literary ideas and events with over 400 writers from around the world featured in a program of talks, debates, literary banquets, film screenings, concerts held at Federation Square and other venues.
When:
August 25 to September 4
Melbourne Winter Festival
, held outside the Royal Exhibition Building, offers the joys of an authentic European winter with spectacular free ice skating performances held each weekend, a showcase of foods and drinks, a huge outdoor ice skating rink and many more attractions.
When:
August 18 to September 5
Music & Arts Festivals
Darebin Music Feast
celebrates song writing and music in all its diverse forms with a huge program of events at more than 25 venues. Celebrating Darebin as one of Melbourne's most thriving music communities, many events are free including the High Noon street festival.
When:
September 2 to 18
High Noon Festival:
Sunday September 18
Craft Cubed
, presented by Craft Victoria, is a festival that showcases experimental, skilled and ideas-based craft and design. With this year's theme of HYBRID exploring fluidity of design experimentation, the program features exhibitions, workshops, seminars, markets and much more.
When:
Until September 3 - Various Venues
Ballarat Foto Biennale
, the southern hemisphere's largest photography event, offers a program that showcases the best photography from across Australia and the world with exhibitions of work by artists from China, Poland and other countries, displayed in many venues in Ballarat.
When:
August 20 to September 18
Film Festivals
AICE Israeli Film Festival
brings contemporary Israeli cinema to Melbourne's screens with featured films showing at Palace Cinema Como in South Yarra and Palace Brighton Bay with a program that features films and documentaries with many screening here for the first time.
When:
Tuesday to Sunday, Aug 30 to Sept 4
Food & Wine Festivals
The Spring Graze
, held as part of Put Victoria on Your Table, a Victorian Government initiative that celebrates our greatest foods and wines, offers a tasty series of events celebrating the arrival of Spring with more than 60 events held at some of the best restaurants in Victoria.
When:
September 1 to 30
Flavours of Greece Festival
, presented by the Bank of Cyprus, showcases the best in Greek cuisine, celebrating its relevance in Australia's food scene with ticketed events at various restaurants and the highlight of a free Greek Style Coffee Making Competition at Oakleigh's Eaton Mall.
When:
Until September 28 - Various Dates & Venues
Greek Style Coffee Making Competition:
Saturday September 24
Competitions & Special Offers
Stokehouse Experience
, presented by bookarestaurant and Taste of Melbourne is a chance to WIN a $200 dining voucher at Stokehouse with a meet-and-greet with Stokehouse Head Chef Oliver Gould AND two VIP tickets to this year's premier food showcase, Taste of Melbourne.
More about the Stokehouse Experience
Competition Ends:
Sunday September 4
Father's Day
Father's Day Gift Guide
- Father's Day is almost here, so don't be late and be sure to get a great gift for Dad! If you haven't bought a gift or planned something special yet then why not try some of our ideas to make it a perfect Father's Day this year to show how great he is.
Father's Day:
Sunday September 4
Catalogue Central
presents a wide variety of Melbourne based catalogues highlighting wonderful offers and bargains with high profile retailers including Bunnings, Blockbuster, Kmart, Target and more, making shopping for Dad much easier for this year's Father's Day.
Find Great Father's Day Gifs Today
Brewtopia
can provide a unique by allowing you to easily design your own labels for a range of gifts including their award winning lager, wines, specially blended coffees and even bottled water, making it a great way to personalise gifts for this year's Father's Day.
Learn More about Brewtopia
Fruit Only
offers a wide selection of beautifully presented boxed gift hampers of Australian quality fruit, many with chocolates and wine. Delivering throughout Australia, they have the best fruit Australia has to offer - ideal for those long-distance surprise gifts for Father's Day!
Find Mother's Day Gift with Fruit Only
Break of Day
offers quality hampers and gift baskets with chocolate, tea & coffee, delicious biscuits and cakes. They also offer other great gifts like luxury bathrobes and even gardening gifts with something to suit men of all ages for a special gift on Father's Day.
Find Mother's Day Gifts with Break of Day
Exhibitions - Art | Festival | Show
Space Invaders
, held at Melbourne's RMIT Gallery, draws entirely from the National Gallery of Australia's collection for an exhibition that surveys the past 10 years of Australian street art with more than 40 artists featured in displays of over 100 stencils, posters, paste-ups, zines and more.
When:
September 2 to November 5
Exhibition Opening:
Thursday September 1 - 6pm to 8pm
Curator's Talk:
Friday September 2 - 11am to 12pm
Graffiti Wall Art Project:
September 26 to 30
Street Art Seminar:
September 26 - 12pm to 1pm
Free Seniors Festival Event:
October 6 - 11am to 12pm
Print Matters at the Baillieu
, held at Melbourne University, is a free One Day Symposium inspired by the Baillieu Library Print Collection, which includes some 8,000 prints, dating back as far as the 15th century. During the day, 20 minute presentations will be held with 10 minutes for questions.
When:
Saturday September 3
Missing Lives
, showing at Melbourne Multicultural Hub, is a photography exhibition by award-winning photographer Nick Danziger, who documented the stories of people seeking the truth of what happened to their loved ones in the wake of the wars that scarred the Balkans in the 1990s.
When:
August 30 to September 9
For Art & Earth
, held at Fitzroy's Rue De Fleurus in, is a live art fundraising event presented by Surface Pop-Up Gallery and Traditional Healthcare. With live music and prizes, works produced on the night by the likes of Maccatron, Itch, CDH and Katie Houghton will also be available for sale.
When:
Friday September 2 - $10 Entry
Dear Father
, held at Melbourne's Lord Coconut, is an exhibition of men's jewellery created by various artists. With the inspiration of postcards from Canada, France and other parts across the world, the works reflect the origins of the featured countries each jeweller was given.
When:
August 30 to September 17 - Tues to Sat
Life in Glass
, held at Chapel Off Chapel in Prahran, is a new collaborative exhibition from 'The Glass Group', a pioneering team of emerging glass artists. Bringing the medium into a contemporary environment, the artists push the boundaries of glass art and its architectural applications.
When:
August 30 to September 18
Shades of Light
, held at Carlton's Steps Gallery, is the latest exhibition by artist and musician, Miriam Morris. With abstract artworks on canvas and paper, her works explore the quality of light and reflection through her use of metallic paint both applied and scraped back by palette knife.
When:
Until September 7 Closed Mondays
The Art of Wildlife
showcases Australian flora and fauna, portrayed in both naturalistic and interpretive styles of 2 and 3-dimensional artworks. Presented by The Wildlife Art Society of Australasia, the exhibition at Bundoora Homestead, will aid Wildlife Rescuers in Melbourne's north.
When:
September 1 to 18 - Wednesdays to Sundays
Margaret and David: 25 Years Talking Movies
, held at ACMI Cinema, celebrates the 25th anniversary of Margaret and David's partnership as two of Australia's most recognisable and respected film reviewers. Items displayed include Margaret's famous earrings and David's ASIO file.
When:
Until December 4
Paintings of Poise and Passion
, presented at TarraWarra Museum of Art in Healesville, is an exhibition of works by Sandra Leveson. A critically-acclaimed contributor to abstract painting during the 1970s, Leveson's paintings blend her unique style with misty and turbulent landscapes.
When:
Until October 2 - Closed Mondays
View More Exhibitions
Expos, Launches, Open Days & Lectures
Glamour of the Gown Parade
, held at Box Hill Town Hall, is a special presentation by CatholicCare with a stunning parade of After Five and Special Occasion Gowns dating back to the 1940's. All proceeds will be directed towards CatholicCare's Alcohol & Other Drug Family Service.
When:
Thursday September 1 - 7:30pm to 9:30pm
Totipotent - National Youth Theatre Summit
held at St Martins Youth Arts Centre in South Yarra, is a chance for aspiring theatre makers to have input on the present environment of youth theatre, with the outcomes later taken to the Australian Theatre Forum in Brisbane.
When:
Friday & Saturday, September 2 & 3
National 4X4, Fishing Show & Outdoors Expo
, held at Melbourne Showgrounds, offers an enormous showcase of everything that fans of touring, camping and fishing could want. The expo offers the latest innovations, product launches and seminars hosted by industry experts.
When:
Friday to Sunday, September 2 to 4
Melbourne Tours
Melbourne's Underbelly Crime Tour
lets you discover the darker side of Melbourne as you walk in the footsteps of notorious criminals, exploring the scenes of some of the city's most infamous criminal events. The tour also includes 50% discount on entry to the Old Melbourne Gaol.
More on Melbourne's Underbelly Crime Tour
More Expos & Launches
|
More Open Days
|
More Tours
Performances & Theatre
Grease The Musical
, performed by students of Sunbury College, captures the spirit of the film with the classic love story of Rydell High's Sandy, Danny and others featuring the iconic songs Such as 'You're The One That I Want' that made the movie the hit it still is today.
When:
August 31 & September 1, 2, 7, 8, 9
Peter Pan & Wendy - The Musical
is a new adaptation of J.M. Barrie's classic tale, presented by International House Theatre Group. Held at the University of Melbourne's Union Theatre, the philosophical reworking features a modern score performed by a 22-piece orchestra.
When:
Thursday to Saturday, September 1 to 3
Faulty Towers, The Dining Experience
, the very popular interactive comedy show, will be appearing in Rowville and Queenscliff. With a 3-course dinner, the evening captures the chaotic mayhem of a restaurant run by Basil Faulty, his wife Sybil and misguided waiter Manuel.
When:
Thursday & Friday, September 1 & 2
Two Femmes and a Fatale
, held at Chapel Off Chapel in Prahran, is a film noir style thriller. The latest sensation from Full-skirted Productions, a woman seeks the help of a detective but when she encounters his secretary, the two femmes join together on a dangerous adventure.
When:
August 24 to September 4 - Wednesdays to Sundays
Flowerchildren
, held at St Kilda's Theatre Works, is the musical production by Magnormos, which tells the story of The Mamas & The Papas. The exciting new Australian musical follows the turbulent private lives of the American vocal group from their rise to fame to their tragic demise.
When:
August 26 to September 10
Once Upon A Showtime
, held at the Whitehorse Centre in Nunawading, is the annual theatre presentation by the Guides and Scouts of Whitehorse and Maroondah Districts. The variety revue-style show is written, produced and performed by members, following months of careful rehearsal.
When:
August 26 to September 2
Cafe Scheherazade
, the popular hit play by Therese Radic, returns for another run at Melbourne's fortyfivedownstairs. Based on the best-selling novel by Arnold Zable, the play set around the St Kilda meeting place is a love story that resonates with Melbourne's culture and history.
When:
August 20 to September 11
Circle Mirror Transformation
, presented by Melbourne Theatre Company in Southbank, is Annie Baker's touching and humorous play, which follows four adults and their teach who are brought together in unexpected ways at an under-subscribed acting class at community college.
When:
August 17 to September 17 - Various Dates
Rising Water
, presented by Melbourne Theatre Company, stars John Howard in Tim Winton's play about a man whose plans to spend Australia Day getting morosely drunk on his yacht are upended by the arrival of an English backpacker called Dee who threatens to rock his boat.
When:
August 5 to September 10
Hamlet
, presented by Melbourne Theatre Company in Southbank, sees Shakespeare's classic tale of revenge and tragedy given a fresh and contemporary interpretation in this reworking of one of the greatest plays by the same team that uniquely brought Richard III to life last year.
When:
July 19 to August 31
Love Never Dies
brings the phenomenal musical hit to Melbourne with performances at the Regent Theatre. Continuing Andrew Lloyd Webber's greatest love story, The Phantom of the Opera, the musical extravaganza follows on ten years after the Phantom's disappearance and his new life in New York.
When:
May 29 to November 17
|
Book Now
ROCK OF AGES
, held at Melbourne's Comedy Theatre, is a hilarious, feel-good love story set in 1987 when a small-town girl meets a big-city dreamer in L.A.'s most legendary rock club. Told through music of the era, the comedy includes hits such as 'Don't Stop Believin', 'The Final Countdown' and other classics.
When:
Until October 2
|
Book Now
Classical, Choral & Recitals
Sir Andrew Davis
, one of the world's great conductors, will present an exciting program of concerts held at Melbourne Town Hall featuring two Czech masterpieces, Dvorak's lyrical symphony and Janacek's rousing Rhapsody for Orchestra, based on the exploits of Slav hero Taras Bulba.
When:
Thursday & Friday, September 1 & 2
Tract
, held at Southbank's Malthouse Theatre, combines traditional Aboriginal songs with Western instrumentation as members of the young Wńgilak Group from South East Arnhem Land join the Australian Art Orchestra and musicians of the Australian National Academy of Music.
When:
Friday & Saturday, September 2 & 3
Preston Symphony Orchestra
will be appearing at Northcote Town Hall where they'll present the Youth Concerto Competition. Conducted by Mark Dipnall, the concert will feature finalists aged 18 or under performing violin and piano playing concertos with the talented orchestra.
When:
Sunday September 4 - 2:30pm to 5pm
Firebird Trio
, Melbourne's newest piano trio, will perform at Montsalvat in Eltham with their concert, Gems from the Danube. Part of their inaugural series, Wanderlust, the concert program includes Franz Liszt's 'Wenn die letzten Sterne bleichen' and works by Haydn and Schubert.
When:
Sunday September 4 - 3pm
Burlesque, Cabaret & Dance
HEROES
, part of Melbourne Dance Theatre exciting season this year, chronicles the poignant stories of everyday people who found themselves in the midst of September 11, one of the most horrific terrorist attack of recent times. Performances are held at Malthouse Theatre in Southbank.
When:
Thursday to Saturday, September 1 to 3
More-Bang-For-No-Buck Burlesque Show!
is a night of free entertainment at Red Bennies in South Yarra with MC Madame Natalia and rotating burlesque stars each week. With sassy broads, fun and music, the end-of-weekend burlesque injection is a sure-fire cure for winter blues.
When:
Sunday September 4 - 7pm
View More Performances & Concerts
Entertainment & Nightlife
Theophilus London
, the groundbreaking performer who blends electro, rock, pop and Hip-Hop to craft his own style of music and storytelling, will be performing at Northcote Social Club. During his Australian shows, he'll be supported by Polo Club who'll be performing new material.
When:
Thursday September 1 - 8:30pm
Mark Fitzgibbon Trio & Sonya Veronica
will perform at Dizzy's in Richmond where together they'll present well known to obscure jazz songs and chanson Franšaise . The performance will be Sonya's last gig before she takes a hiatus from appearing in Melbourne.
When:
Thursday September 1 - 8pm to 10.30pm
Dance for the Devil
, a fundraising gig held at Melbourne's Spice Market, features special guest DJ duo Alexandra Richards, daughter of Rolling Stone legend Keith Richards, and Nick Cohen. With Gold Coin Donations encouraged at the door, funds will go to Save the Tasmanian Devil.
When:
Friday September 2 - 5pm to 2am
Killcouture
, held at the Royal Melbourne Hotel, reinvents and also challenges the traditional club night format to offer an exciting night that brings together art, music and culture for a creative, open-minded community to share their thoughts through different mediums.
When:
Friday September 2 - 10pm to late
Threshold Fringe
, held at St Kilda's Felix Bar, brings a night of entertainment with THRESHOLDtc presenting a pre-Fringe party to raise funds for their production of The Bald Soprano. With special guests, the night will feature acoustic sessions, cabaret, comedy, hip-hop and electro-pop.
When:
Sunday September 4
Mistaken Identity
, featuring the Sedergreen brothers with pianist Steve and self-taught multi-saxophonist Mal, Will be performing at Melbourne's Bennetts Lane Jazz Club. Their latest line-up includes senior jazz figure and drummer Ted Vining along with acoustic bassist Nick Haywood.
When:
Sunday September 4 - 9pm till late
View More Live Gigs
Comedy & Magic
Checkpoint Charlie Comedy
, one of Melbourne's newest comedy rooms located at Eurotrash Bar, warms you up with some of Melbourne's most exciting new up-and-comers before testing your continence with some of Australia's best known established comedians.
When:
Wednesday August 31
An Evening with Martin Short
, held in Melbourne for one night only at the Princess Theatre, brings to the stage the many talents of the award winning comedian, singer, actor and movie star as he draw on his life experiences to present a night of entertainment like no other.
When:
Thursday September 1 - 8pm
View More Comedy & Magic
|
View More Cinema Events
Melbourne For Kids
Kids Floral Art Workshop
lets children celebrate the start of Spring with a fun class that teaches the basics of flower arranging and how to care for them. Held at the Harvest Workroom in Brunswick East, each child will design and create their own box arrangement to take home.
When:
Saturday September 3 - 11am to 12pm
ArtPlay
will be offering a day of workshops held especially as part of the Melbourne Writers' Festival with children having the chance to learn about writing from Chris Morphew creator of Zac Power, workshop with Gabrielle Wang and learn mystery writing with Deborah Abela.
When:
Saturday September 3
Family Day at Collingwood Children's Farm
is a special children's event held each month with each family day featuring a particular theme that matches activities provided for kids. Activities include hayrides, a BBQ and much more to make it a great day out for the kids and family.
When:
Sunday September 4
Glee Club, Hip Hop & Acting Classes
, held at the Dunlop room of St Damien's Church in Bundoora, offer engaging and educational drama classes for children. Presented by West Grove Productions, the classes encourage self-confidence, creativity, co-ordination and plenty of fun.
When:
Until September - Saturday & Mondays
Markets, Fetes and Fairs
Eltham Toy Library's Toy & Baby Goods Market
offers great bargains with over 50 stalls of new and second-hand baby and children items. Held undercover along with a sausage sizzle, the fundraiser allows the organisation to restock with new toys for members to use.
When:
Saturday September 3 - Starts 9am - $2 Entry
Maribyrnong Orchid Society
will be holding their annual Spring Show at the Maribyrnong Community Centre. Displaying a wide range of orchids, the event will include demonstrations on how to re-pot orchids, along with other advice on orchid culture from many of the members.
When:
Sunday & Monday, September 4 & 5
Footy Woolies
, presented by the Handweavers & Spinners Guild of Victoria at their meeting rooms in Carlton North, is a showcase of selected items displaying the football colours of AFL teams. With all items available for sale, all proceeds will go towards helping Parkinson's Victoria.
When:
September 1 to 23
Melbourne Market Guide
View MARKETS calendar
to make the most of the rare sunny days (it's a coin toss, isn't it!) and head to one of Melbourne's many excellent markets for a bargain!

A growing number of food, produce and even wine markets are springing up around the suburbs.
Wining & Dining
Grove & Vine Providore
, a boutique wine and gourmet food specialist in South Yarra, will be holding a free wine tasting to showcase Spanish family run estates from organic vineyards. To accompany the tasting, the wine selector will also share some history and quirky winemaker tales.
When:
Saturday September 3 - 2pm to 7pm
bookarestaurant.com
bookarestaurant.com
is the easiest way to book a restaurant online. With the choice to search by cuisine and location, you can find great dining offers with some of Melbourne's finest restaurants. Bookings are free and can be made online at any time of the day.
Book a Restaurant Today
Sporting Events
AFL Premiership
AFL Premiership | Round 24
Collingwood vs Geelong
- Fri Sepr 2, 7:40pm - MCG
Bulldogs vs Fremantle
- Sat Sep 3, 2:10pm - Marvel Stadium
Carlton vs St Kilda
- Sat Sep 3, 7:10pm - MCG
Richmond vs Nth Melb
- Sun Sep 4, 4:40pm - Marvel Stadium
Go Karting
Victorian Karting Championships
, held at Geelong Kart Club, sees Kart racers from all across the country converge on the Todd Road circuit to compete across 16 categories based on age, weight and engine capacities. Admission is free for spectators during the event.
When:
Friday to Sunday, September 2 to 4
Community Sports
Yarra Valley Grape Run
is a Fun Run and Walk that lets you experience one of Victoria's most beautiful and best-known wine areas. With spectacularly scenic views of the valley and the Yarra Ranges, the community fitness event features a 13km run along with a 5km run/walk.
When:
Saturday September 3
Stonnington FREE Active Living Program
, held in Prahran and East Malvern is a new initiative designed to encourage more residents to get healthy, active and live a little, through a range of affordable and accessible activities with all classes facilitated by qualified instructors.
When:
Until September 23 - Weekdays
Horse Racing
Sofitel Girls' Day Out
, featuring the Makybe Diva Stakes held at Flemington Racecourse, sees the welcome return of hats, heels and horses with a day of spring racing held as part of Melbourne Spring Fashion Week. Along with a fashion retail village, there will also be live entertainment.
When:
Saturday September 3
Dad's Day Out at Cranbourne Turf Club
, named Country Club of the Year, offers a magnificent day's racing in the lead up to the big TAB Cranbourne Cup held in October. During the day the bistro will be serving a host of meals including their famous Roast Lunch.
When:
Sunday September 4 - Gates Open 10:30am
Country Racing Victoria
represents racing clubs in outer metropolitan areas and small clubs in rural areas with race programs that include special days with kids' entertainment.
Race Dates:
August 31 to September 5
IASbet
is Australia's premier online betting agency, offering better odds than TAB for Horse Racing and Sports Betting both in Australia and overseas. An easy way to take a punt on any one of the many races held over the long weekend, you can even receive $100 in FREE bets when you join IASbet online.
Join IASbet for $100 in FREE Bets - Learn More
View More Sports Events
Let Melbourne Know...
Advertise Your School Fete, Fair or Carnival FREE!
Everyone wants to support their local school by going to their annual fundraiser. Last year we promoted a whopping 1,200 school events. So, make sure you let your school organizers know they can list their fete, fair or carnival for
FREE @ OnlyMelbourne!
Add Your Event for FREE Today!!
Trivia & Humour
Shaggy Dog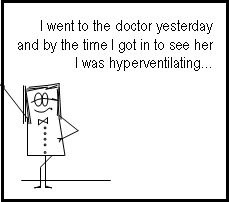 Shaggy Dog by Deej
-
Click Here to find what happens!
A Great Stage in History
John Hennings, an immigrant from Bremmen in Germany, established a succesful career over 40 years as one of the finest theatrical artists, painting scenic stage sets for opera, drama and pantomime. It was this remarkable talent that made him the obvious choice for enlarging a panoramic sketch by Samuel Jackson, which shows a 360-degree view of Melbourne in the 1840s.
Commissioned in 1892 by the Victorian colonial government, Hennings painting took five months to complete and he was paid 500 guineas for the work. Measuring 100 feet, the panorama is one of the earliest known views of Melbourne, depicting the people, buildings and streets of the fledgling colony.
Hennings's cyclorama was displayed in the eastern annexe of the Exhibition Building for almost 30 years, but in 1918 the cyclorama was rolled up, stored and forgotten until March 1953 when it was damaged in a fire that destroyed a section of the Exhibition Building. Three years later, the Exhibition Trustees donated the painting to the State Library of Victoria where it remains today.
Read more about Melbourne's Early Cyclorama
|
Read Melbourne Trivia...
WHAT'S ON CALENDAR
OnlyMelbourne's Calendar
allows you to select any day of the year to view everything (everything!!!) on that day in an easy to read, printable display.
-:- View
What's On Calendar
-:- View
Markets Only Calendar
WHAT'S ON RSS FEEDS
We have a range of
RSS Feeds
.
NEWSLETTER
What's On this Week
is an email overview and reminder of the (too many to mention) events happening this week in Melbourne.
Get your copy
of What's On this Week!
FREE ADVERTISING
Advertising
your EVENT at OnlyMelbourne is not only easy, it's
FREE!!
-
Apply Online..
for inclusion in the What's On calendar and newsletter!
❊ Web Links ❊
→
Newsletter | #243 | What's On this Week
→
Subscribe to OnlyMelbourne - Get your copy of What's On this Week!
→
List Your Business or Event - It's FREE!
→
Events Calendar - Find out What's On any day of the week!
→
Mobile OnlyMelbourne
→
Melbourne for Children | Kids
→
Newsletter | #242 | What's On this Week [Last Week]
❊ COVID-19 Notice ❊
Many locations have gone into lockdown as the state takes action to stop the spread of the deadly coronavirus (COVID-19).
→
Disclaimer
: Check with the operator before making plans
...
Trending HOT

Drive-In Movie Club
Drive-In Immersive Cinema Nights Are Coming to Melbourne Put together by our friends at Hot Tub Cinema, a string of family-friendly, social distancing-safe, drive-in ..

Things to see, hear & do this weekend
Make the most of your weekend in Melbourne with these fabulous events. No city does it better than Melbourne, so get out and discover the very best shows, festivals, ..
---
Update Page