Newsletter | #242 | What's On this Week
Welcome to this week's Melbourne events, exhibitions, sports and community guide for Tuesday to Monday, August 23 to 29.
PLEASE NOTE:
We are currently experiencing technical difficulties with our Newsletter Emailing system, so until the problem's remedied our Newsletter will be available online only. We apologise for any inconvenience.
In the meantime, feel free to also visit our sister page on Facebook for all the latest in Melbourne... And also feel free to "Likey Likey"!
What's On Melbourne @ Facebook
This week... with Melbourne Day at the tail end of our weekly guide, you can enjoy a taste of the festivities to come next Tuesday with special tours held as part of La Trobe Cottage Open Day held on the weekend.
There's also the Hurstbridge Wattle Festival celebrating all things nostalgic and historical, while all across the city it's the time again for Melbourne's bookworms and aspiring literati to shine as Melbourne Writers Festival returns with a program of concerts, lectures and much more.
Those who prefer more visuals with their subtext can enjoy Manifest, the Melbourne Anime Festival with screenings, competitions and cosplay - that's basically a fancy word for the young punters dressing in costume.
If you're not attending Manifest and feel compelled to don some cat ears or leather, that's your own affair, apparently... but good luck with that in any case.
OnlyMelbourne Welcomes
Each week we highlight some of the new business and event listings in the OnlyMelbourne Events Calendar and Business and Services directory.
21st Century Financial Education Summit
features Sir Richard Branson, Tim Ferris, Eddie McGuire and others at Hisense Arena where you can discover what they didn't teach at school about excelling financially in the 21st Century from over a dozen of the world's most successful entrepreneurs.
When:
Friday & Saturday, October 21 & 22
Manufacturing Resource Efficiency
, presented by VECCI and Enterprise Connect, is a forum for small and medium manufacturers to learn how using resources more efficiently can lead to long term success. Headlined by efficiency expert Alan Pears, the free forum is held in Geelong.
When:
Tuesday August 30 - Registration Required
Tease
, presented by Fitzroy's House of Burlesque, is a night of outrageously saucy fun with featuring 34 performers to tantalise the senses. Guests can also join in the fun with Hula Hoop Contests, Lovely Legs Competitions for both men and women, and best dressed awards with prize giveaways.
When:
Friday September 2 - 7pm to 11pm
Mortgage Choice | Doncaster
services Melbourne's Eastern and Northern suburbs. Specialists in helping you find a loan that suits you whether you're a first home buyer, upgrading, investing, refinancing or looking to consolidate, they can recommend loans from over 20 banks and lenders.
Learn More about Mortgage Choice | Doncaster
Major Events
Melbourne Writers Festival
, one of Australia's key literary events, offers a broad range of literary ideas and events with over 400 writers from around the world featured in a program of talks, debates, literary banquets, film screenings, concerts held at Federation Square and other venues.
When:
August 25 to September 4
Manifest
, the Melbourne Anime Festival, returns to Melbourne Showgrounds with an exciting new program of attractions for fans of anime to celebrate the popular medium. The festival features cosplay competitions, trade stalls, video games and many special guests.
When:
Friday to Sunday - August 26 to 18
Hurstbridge Wattle Festival
, held to celebrate the unique Australian heritage in the historic Hurstbridge township, features a wide range of activities including food, wine, entertainment, children's attractions and displays of vintage cars, market stalls, roving entertainers and coach rides.
When:
Sunday August 28 - 10am to 4pm
BudaFest
, held at Castlemaine's Buda Historic Home and Garden, is an Open Garden Festival offering a weekend of events with a program that includes lectures, workshops, demonstrations and display stalls along with a Garden Sculpture Exhibition, Roses Art Exhibition and much more.
When:
Friday to Sunday, August 26 to 28
Melbourne Winter Festival
, held outside the Royal Exhibition Building, offers the joys of an authentic European winter with spectacular free ice skating performances held each weekend, a showcase of foods and drinks, a huge outdoor ice skating rink and many more attractions.
When:
August 18 to September 5
Victoria's Small Business Festival
, with this year's theme of 'Add One More Skill', holds a great range of events that highlight the benefits of practical knowledge and skills with seminars, workshops, exhibitions and more held at various venues in Victoria and Melbourne.
When:
Held throughout August
Music & Arts Festivals
Craft Cubed
, presented by Craft Victoria, is a festival that showcases experimental, skilled and ideas-based craft and design. With this year's theme of HYBRID exploring fluidity of design experimentation, the program features exhibitions, workshops, seminars, markets and much more.
When:
Until September 3 - Various Venues
MUDfest
, once a drama festival and now one of the biggest arts and culture festivals in Australia, sees the University of Melbourne plays host to a vibrant program that showcases art exhibitions and installations, musical performances and theatre, poetry workshops and more.
When:
August 18 to 28
Ballarat Foto Biennale
, the southern hemisphere's largest photography event, offers a program that showcases the best photography from across Australia and the world with exhibitions of work by artists from China, Poland and other countries, displayed in many venues in Ballarat.
When:
August 20 to September 18
Handmade Music Festival (Hmm...)
takes place at various venues in Melbourne with a program that celebrates the art of handmade contemporary instrument building and design. Along with performances and installations, the festival features talks and skill sharing workshops.
When:
August 9 to 28
Food & Wine Festivals
Flavours of Greece Festival
, presented by the Bank of Cyprus, showcases the best in Greek cuisine, celebrating its relevance in Australia's food scene with ticketed events at various restaurants and the highlight of a free Greek Style Coffee Making Competition at Oakleigh's Eaton Mall.
When:
Until September 28 - Various Dates & Venues
Greek Style Coffee Making Competition:
Saturday September 24
Sunbury Region Wine Festival
is a chance to taste the best of Sunbury's wineries with a weekend program that begins with a day of tastings held at Craiglee, followed by the very popular Cellar Door Day with wineries opening their doors to present delicious food, wine and entertainment.
When:
Saturday & Sunday, August 27 & 28
Melbourne Day
Melbourne Day
, marking the first European settlement here, honours Melbourne as one of the world's most liveable cities with a range of events that include the official Flag Raising Ceremony at Enterprize Park, performances and special offers from Melbourne's many great attractions.
When:
Tuesday August 30 - Various Venues
Flag Raising Ceremony:
Tuesday August 30 - 10am
La Trobe Cottage Open Day
, held as part of Melbourne Day celebrations, offers the chance to learn more of Charles Joseph La Trobe and his role as Port Phillip District's Superintendent during the early years of Melbourne's settlement along with his family life at his 'Jolimont' estate.
When:
Sunday & Tuesday - August 28 & 30
Film Festivals
Melbourne Underground Film Festival
, a festival that's proudly far from the norm, returns this year with screenings held at st kilda memo and St Kilda's Dog's Bar Arts Hub. Celebrating uncompromising genre films, the program includes seminars and workshops with MUFF Academy.
When:
August 19 to 27
Russian Resurrection Film Festival
, now in its eighth year, is the largest event of its kind outside of Russia itself. Showcasing the best of Russian cinema from this year and last, a diverse program of films will be shown at Melbourne's Palace Cinema Como and Palace Cinema Balwyn.
When:
August 18 to 28
Indonesian Film Festival
offers a range of special events and screenings held at ACMI Cinemas in Federation Square, showcasing the best of Indonesian cinema. Now in its 6th year, the festival features a diverse program, ranging from major motion pictures to classic art house.
When:
August 19 to 25
Exhibitions - Art | Festival | Show
Hidden History of the MCG
, held at the National Sports Museum, shares the secrets behind Melbourne's most famous sporting venue by revealing untold stories in our sporting history with exciting displays of historic items, some of which are rarely made available for public viewing.
When:
Until May 27, 2012
Secrets of the MCG Forum:
Thurs Aug 25 - 6pm - Bookings Required
Best Before
, showing at fortyfivedownstairs in Flinders Lane, is an exhibition by Sarina Lirosi, an artist whose used soaps donated by friends, family and acquaintances to line the soaps with fine Polaroid 'skins' depicting various elements of the human form such as folds, moles and hair.
When:
August 23 to September 3 - Tuesdays to Saturdays
Mis-Design Exhibition
, with two projects held at the Ian Potter Museum of Art, is a multi-site exhibition that brings together local and international artists. Three exhibitions will feature across inner-city Melbourne, while an affiliated project will be held at the Victorian College of the Arts.
When:
August 24 to November 6
Bits: Equine Cyanotypes
, held at Malvern's Eleven40 Gallery, is a series of works by artist and equestrian, Susan Knight. Exploring the horse bit as an object of beauty, the x-ray effect of her cyanotypes reveal a haunting geometry in the equipment used in training and dressage.
When:
Until September 12 - Closed Sundays
The Oyster Eye
, held at Langford120 Gallery in North Melbourne, is a series by Melbourne artist Peter Ellis with new works on paper featuring surreal, automatic drawing. It's held alongside Intrepid Gaze, an exhibition of new canvas works by Toowoomba based artist Stephen Spurrier.
When:
Until September 10 - Wednesdays to Sundays
Margaret and David: 25 Years Talking Movies
, held at ACMI Cinema, celebrates the 25th anniversary of Margaret and David's partnership as two of Australia's most recognisable and respected film reviewers. Items displayed include Margaret's famous earrings and David's ASIO file.
When:
Until December 4
HELM2
, presented by Funbeard Studios, the brainchild of Victorian artist Benjamin F Guy, is an exhibition of quirky portraits in oil on canvas and wood. Held at Collingwood Gallery, the captivating works feature children wearing oversized, iconic helmets from cinema and games.
When:
August 19 to September 1
Emerge 2011
, The Geelong Regional Artists' Exhibition, showcases the extraordinary local artistic talent with a presentation held at The Gordon Gallery. Now in its ninth year, exhibition also provides artists the opportunity to further develop their profile and artistic careers.
When:
August 17 to September 2
Michael Needham
, an artist who works in drawing and sculptural installation, will exhibit at Melbourne's Daine Singer Gallery. Titled, 'The intolerable other that I crave to destroy so as better to possess it alive', his collected works explore relationships between representation and death.
When:
Until September 3 - Wednesdays to Saturdays
Paintings of Poise and Passion
, presented at TarraWarra Museum of Art in Healesville, is an exhibition of works by Sandra Leveson. A critically-acclaimed contributor to abstract painting during the 1970s, Leveson's paintings blend her unique style with misty and turbulent landscapes.
When:
Until October 2 - Closed Mondays
humming wire
, one of three exhibitions held at Fitzroy North's red gallery, is an exhibition of works by Kim Wall, a trained printmaker at RMIT. Her reduction lino cuts explore her fascination with the curves and bumps of the human form and her particular fondness for legs.
When:
August 17 to September 3 - Wednesdays to Saturdays
Opus Artist Book Exhibition
, held at Artisan Books in Fitzroy, is an annual presentation of artist made books with this year's theme of 'Opus' having inspired a diverse range of works by talented book artists from across Australia, as well as a selection of international artists.
When:
August 13 to September 3
Smoke
, held at Footscray Community Arts Centre, is an exhibition by photographer and dancer, Jack Sheppard. His recent works explore the notion of ceremony and the meaning that smoke carries across cultures, particularly Indigenous Australian and African.
When:
Until October 1 - Wednesdays to Saturdays
FELTernative
, held at Hawthorn's Town Hall Gallery, is an exhibition of works by Victorian felt makers. The exhibition reveals the varied and imaginative potential of traditional handmade felt as both fine art and a modern craft medium, which is becoming increasingly popular.
When:
Until August 27 - Wednesdays to Saturdays
View More Exhibitions
Expos, Launches, Open Days & Lectures
Bags & Accessories Fair
, held at Melbourne Exhibition Centre, is the premier industry event featuring the latest fashion accessory releases with hundreds of labels on display. With high end designers represented, displays include bags, jewellery, belts, millinery and more on show.
When:
Sunday to Tuesday, August 28 to 30
Coincides With:
Australian Shoe Fair
Premier 2011
Fashion Exposed 2011
Melbourne Paperific Craft Expo
, held at Melbourne Showgrounds, draws a wide range of exhibitors and visitors from across Australia. With specialists in scrapbooking, card making, rubber-stamping and more, the expo showcases new products, workshops, classes and demonstrations.
When:
Friday to Sunday, August 26 to 28
Cranbourne Wedding Expo
, held to help raise funds SIDS with gold coin donation on entry, features over 40 Peninsula based wedding suppliers with everything you need to plan your big day along with a variety of special offers from professionals. It's held at Cranbourne Racecourse.
When:
Sunday August 28 - 11am to 2:30pm
Victoria's New Age Healing & Psychic Expo
, held in Warragul, showcases a wide range of stalls offering jewellery, incense, salt lamps, crystals and more. Visitors to the expo will also be able to have a personal psychic reading with experienced mediums, clairvoyants and tarot readers.
When:
Sunday August 28 - 10am to 5pm
Cruden Farm Open Garden Day
sees Dame Elisabeth Murdoch once again open the gates and invite the public to picnic on the grounds of possibly the most famous garden in Australia with its thousands of lakeside daffodils and one of the most famous picturesque avenues today.
When:
Sunday August 28 - 10am to 4.30pm
Whitten Oval Community Sport Hall Open Day
presents the venue's new four court multisport stadium with the public invited to join the day's celebrations by taking a tour of the facility. The day also features demonstrations and the chance to tryout a variety of sports and activities.
When:
Sunday August 28 - 10am to 2pm
Deakin University Open Days
offer the chance to learn all you need about becoming a Deakin student. With plenty of information about Deakin's extensive range of courses, scholarships, accommodation and more, attendees even have a chance to win an iPad.
Burwood Campus:
Sunday August 28
Melbourne Tours
Melbourne's Underbelly Crime Tour
lets you discover the darker side of Melbourne as you walk in the footsteps of notorious criminals, exploring the scenes of some of the city's most infamous criminal events. The tour also includes 50% discount on entry to the Old Melbourne Gaol.
More on Melbourne's Underbelly Crime Tour
More Expos & Launches
|
More Open Days
|
More Tours
Performances & Theatre
Two Femmes and a Fatale
, held at Chapel Off Chapel in Prahran, is a film noir style thriller. The latest sensation from Full-skirted Productions, a woman seeks the help of a detective but when she encounters his secretary, the two femmes join together on a dangerous adventure.
When:
August 24 to September 4 - Wednesdays to Sundays
Flowerchildren
, held at St Kilda's Theatre Works, is the musical production by Magnormos, which tells the story of The Mamas & The Papas. The exciting new Australian musical follows the turbulent private lives of the American vocal group from their rise to fame to their tragic demise.
When:
August 26 to September 10
Once Upon A Showtime
, held at the Whitehorse Centre in Nunawading, is the annual theatre presentation by the Guides and Scouts of Whitehorse and Maroondah Districts. The variety revue-style show is written, produced and performed by members, following months of careful rehearsal.
When:
August 26 to September 2
Cafe Scheherazade
, the popular hit play by Therese Radic, returns for another run at Melbourne's fortyfivedownstairs. Based on the best-selling novel by Arnold Zable, the play set around the St Kilda meeting place is a love story that resonates with Melbourne's culture and history.
When:
August 20 to September 11
The Kidnap Game
, presented by Strathmore Theatre Arts Group, is a play by the late Tudor Gates, which tells the story of a successful businessman and arms dealer whose world is turned upside-down when he receives a call from a man claiming to have kidnapped his daughter.
When:
August 18 to 27
Circle Mirror Transformation
, presented by Melbourne Theatre Company in Southbank, is Annie Baker's touching and humorous play, which follows four adults and their teach who are brought together in unexpected ways at an under-subscribed acting class at community college.
When:
August 17 to September 17 - Various Dates
A Number
, held at the theatre husk in Northcote, explores the complexity of human identity and nature versus nurture. Set in a world where human cloning is practised, a man confronts his father with questions of who he actually is after discovering he is a clone.
When:
Until August 28 - Thursdays to Saturdays
Namatjira
, held at Southbank's Malthouse Theatre, stars Trevor Jamieson in a celebration of Albert Namatjira's life that also features artists from his Hermannsburg community creating drawings across the stage live, while accompanied by an original score by Genevieve Lacey.
When:
August 10 to 28
Rising Water
, presented by Melbourne Theatre Company, stars John Howard in Tim Winton's play about a man whose plans to spend Australia Day getting morosely drunk on his yacht are upended by the arrival of an English backpacker called Dee who threatens to rock his boat.
When:
August 5 to September 10
Hamlet
, presented by Melbourne Theatre Company in Southbank, sees Shakespeare's classic tale of revenge and tragedy given a fresh and contemporary interpretation in this reworking of one of the greatest plays by the same team that uniquely brought Richard III to life last year.
When:
July 19 to August 31
Love Never Dies
brings the phenomenal musical hit to Melbourne with performances at the Regent Theatre. Continuing Andrew Lloyd Webber's greatest love story, The Phantom of the Opera, the musical extravaganza follows on ten years after the Phantom's disappearance and his new life in New York.
When:
May 29 to November 17
|
Book Now
ROCK OF AGES
, held at Melbourne's Comedy Theatre, is a hilarious, feel-good love story set in 1987 when a small-town girl meets a big-city dreamer in L.A.'s most legendary rock club. Told through music of the era, the comedy includes hits such as 'Don't Stop Believin', 'The Final Countdown' and other classics.
When:
Until October 2
|
Book Now
Classical, Choral & Recitals
The Genius of Early Mozart
, presented at Melbourne Recital Centre, sees Michael Woods directing The Chamber Orchestra in a very rare performance of some of Mozart's brilliant early symphonies. After sell-out concerts in Leipzig, Berlin and Melbourne, the event is not to be missed.
When:
Tuesday & Wednesday, August 23 & 24
Tribute to Percy Grainger
, held at Melbourne Town Hall, features Richard Mills conducting the Melbourne Symphony Orchestra. The special concert performance, held to mark the 50th anniversary of the death of the great composer, features a beautifully crafted program to celebrate his life.
When:
Friday August 26 - 7:30pm to 9:30pm
Under An Eastern Moon
, a concert presented by ABC Radio National's Music Deli, features a very impressive line-up of musicians performing new and old music inspired by their cultural heritage. Held at Melbourne Recital Centre, guests include Japanese koto musician, Satsuki Odamura.
When:
Saturday August 27
Burlesque, Cabaret & Dance
Tombola
, held at The Hub in Brunswick, is dynamic dance performance where beauty, intrigue and anxiety collide. The directorial debut of Heidi McKerrow, the production invites both dancer and audience to experience the beauty and fear of the spaces between mystery and certainty.
When:
Thursday & Friday, August 25 & 26 - 7:30pm
South Side Show
explodes onstage with death defying aerial performances at Red Bennies in South Yarra, while stunning acts of acrobatics, juggling and clowning roam across the stage and around the entire venue, unique for its high ceiling, making it perfect for such thrills.
When:
Wednesday August 17 - 7pm to Late
Burlesque In The Burbs
, held at Downstairs At Alma's in Caulfield North, features Australia's best and brightest stars from burlesque, comedy, film, contortion, cabaret and theatre in a delicious cabaret burlesque experiment that's presented by MC JBlonde and his need for quality art.
When:
Thursday August 25 - 8pm
Red Door Burlesque
will be held at the Order of Melbourne in Swanston Street, offering only the finest in burlesque, vaudeville and circus. The night includes seductive tunes from DJ Emma Peel, saucy pinup girls, and death-defying aerial acts performed right above your table.
When:
Sunday August 28 - 6pm to 11pm
View More Performances & Concerts
Entertainment & Nightlife
Simon Imagin
, whose music draws inspiration from all eras and all categories, will be appearing at Melbourne's City Library as part of the Acoustica concert series. With a lushly amplified Acoustic Guitar and a highly developed set of techniques, Simon sounds like an army of instruments.
When:
Thursday August 26 - 6pm
Acoustic Guitar Spectacular
, held at Thornbury Theatre, brings together three of Australia's finest guitarists and singer songwriters with presents Nick Charles, Michael Fix and Paul Wookey sharing the stage in a show that features solo and combined performances, beautiful songs and melodies.
When:
Friday August 26 - Doors Open 7:30pm
Cosmology
, held at Melbourne's Loop Project Space & Bar, presents an intimate and mid-tempo alternative to the music scene. With a strong emphasis on local producers and 12' vinyl, Cosmology explores the subversive side of deep house, disco, jazz, funk and soul with special guests.
When:
Friday August 26 - 7:30pm to 9pm
View More Live Gigs
Cinema
Outside-in Cinema
, held at the State Library of Victoria, is a special season of free cinema this winter, showcasing films from the Library's collection. Offering a great night in, the program features animated films from around the world and contemporary documentaries along with prizes on offer.
When:
Wednesdays Until August 24 - 6:30pm
Comedy & Magic
The Needle & The Damage Done
, held at Caulfield North's Downstairs At Alma's, is a playful look at the top ten of the worst records ever released as DJ and satirist Fiona Scott-Norman leads you through a minefield of releases from football players, John Laws and other dubious 'singers'.
When:
Wednesday August 24 - 8pm
Eurobeat - Almost Eurovision
, presented by GSODA Inc, is a hilarious parody of the widely successful Eurovision Song Contest. Capturing the cheesy charm and spirit of the competition, shows held at Geelong Performing Arts Centre invite audiences to vote each night for the winner.
When:
August 20, 21, 25, 26 & 27
View More Comedy & Magic
|
View More Cinema Events
Melbourne For Kids
Book Week Fun
, held at the National Sports Museum of the MCG, celebrates one of the longest running Australian children's festivals with a great range of activities, including workshops, story time and library tours along with the chance to meet Paul Harvey, author of 'The Mighty Bunyips'.
When:
Until Friday August 26
Cool Kids Day
, held at St Kilda Town Hall, invites families to come along to a fantastic day of fun to help support Cool Australia and National Enviroweek. The fun filled activity day features a 'green zone' where kids can see, touch, play and learn about our environment in fun, interactive ways.
When:
Sunday August 28 - 10am to 2pm
Super Science Month
, held at Scienceworks in Spotswood, celebrates the importance of National Science Week and science in everyday lives with a variety of fun and engaging activities, workshops, classes, live shows and exhibitions to inspire and educate the minds of children.
When:
Held Throughout August
Glee Club, Hip Hop & Acting Classes
, held at the Dunlop room of St Damien's Church in Bundoora, offer engaging and educational drama classes for children. Presented by West Grove Productions, the classes encourage self-confidence, creativity, co-ordination and plenty of fun.
When:
Until September - Saturday & Mondays
Markets, Fetes and Fairs
Planeterra Book Fair
, presented by Gap Adventures in Richmond, offers hundreds of pre-loved books on sale at bargain prices. With the chance to browse and enjoy a glass of wine with the Gap Adventures staff, all funds will be donated to one of three Planeterra projects of your choice.
When:
Thursday August 25 - 5pm
Melbourne Orchid Spectacular & OSCOV Show
, held in Keysborough, is the largest orchid show in Australia with stands from many Victorian and Interstate Societies of orchid growing, along with leading commercial growers catering to orchid enthusiasts and professional sellers.
When:
Friday to Sunday, August 26 to 28
Melbourne Market Guide
View MARKETS calendar
to make the most of the rare sunny days (it's a coin toss, isn't it!) and head to one of Melbourne's many excellent markets for a bargain!

A growing number of food, produce and even wine markets are springing up around the suburbs.
Wining & Dining
bookarestaurant.com
bookarestaurant.com
is the easiest way to book a restaurant online. With the choice to search by cuisine and location, you can find great dining offers with some of Melbourne's finest restaurants. Bookings are free and can be made online at any time of the day.
Book a Restaurant Today
Sporting Events
AFL Premiership
AFL Premiership | Round 23
Hawthorn vs Bulldogs
- Sat Aug 27, 2:10pm - MCG
Geelong vs Sydney
- Sat Aug 27, 2:10pm - Skilled Stadium
St Kilda vs Nth Melb
- Sat Aug 27, 7:10pm - Marvel Stadium
Melbourne vs Gold Coast Suns
- Sun Aug 28, 2:10pm - MCG
Essendon vs Port Adelaide
- Sun Aug 28, 4:40pm - Marvel Stadium
Community Sports
XCR'11 Ekiden Relay
, held across a course from Harcourt to Bendigo and presented by the peak athletic body in the state, Athletics Victoria, is part of their events held to help encourage, improve and promote a wide range of sports for all of their active members.
When:
Saturday August 27
Horse Racing
Betfair Park Race Days
Hillside Meeting:
- Wednesday August 24
Lakeside Meeting:
- Sunday August 28
Betfair Park, Sandown
Country Racing Victoria
represents racing clubs in outer metropolitan areas and small clubs in rural areas with race programs that include special days with kids' entertainment.
Highlights:
Cardinia Beaconhills Golf Links, Pakenham - Aug 28
Race Dates:
August 25, 26, 28 & 29
IASbet
is Australia's premier online betting agency, offering better odds than TAB for Horse Racing and Sports Betting both in Australia and overseas. An easy way to take a punt on any one of the many races held over the long weekend, you can even receive $100 in FREE bets when you join IASbet online.
Join IASbet for $100 in FREE Bets - Learn More
View More Sports Events
Let Melbourne Know...
Advertise Your School Fete, Fair or Carnival FREE!
Everyone wants to support their local school by going to their annual fundraiser. Last year we promoted a whopping 1,200 school events. So, make sure you let your school organizers know they can list their fete, fair or carnival for
FREE @ OnlyMelbourne!
Add Your Event for FREE Today!!
Trivia & Humour
Shaggy Dog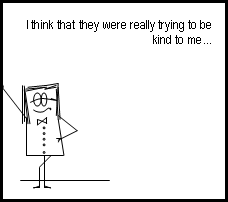 Shaggy Dog by Deej
-
Click Here to find what happens!
Race, Race Against the Dying of the Light..
When the Olympic Games were held in Melbourne in 1956, the road to the Olympic Cauldron proved to be a rather bumpy journey when the torch relay was interrupted during its Sydney leg by a Melbourne resident, Barry Larkin, who performed what's become one of Australia's most memorable hoaxes.
When the Olympic Torch was due to be handed to the Mayor of Sydney, Pat Hills, Barry Larkin entered the torch relay route, carrying a fake torch he and other Melbourne students had made, and made his way to Sydney Town Hall where the Mayor waited. As he ran along, Larkin was even escorted by police, who thought that he was the official runner.
Mounting the steps of Sydney Town Hall, Barry Larkin swiftly handed the fake torch to Pat Hills and promptly slipped away back into the crowd who'd gathered to watch the torch being handed over. Unprepared for the torch's early arrival, Mayor Hills failed to notice the forgery and launched into his speech, and was midway through his spiel to the media when someone whispered in his ear that the torch was a fake. Looking about for the culprit who'd handed him the fake torch, Hills found himself alone, holding the bag, as it were, with Larkin long gone.
The fake torch was hardly a master forgery, which makes the fact that it was passed off as the real deal all the more humorous. The fake was made using no more than a wooden chair leg that had been painted silver, holding at top a plum pudding can. As for the flame, which proved to be far from a reverent affair, this was created using a pair of underpants, soaked in kerosene.
More About The Olympic Flame in Melbourne
|
Read Melbourne Trivia...
WHAT'S ON CALENDAR
OnlyMelbourne's Calendar
allows you to select any day of the year to view everything (everything!!!) on that day in an easy to read, printable display.
-:- View
What's On Calendar
-:- View
Markets Only Calendar
WHAT'S ON RSS FEEDS
We have a range of
RSS Feeds
.
NEWSLETTER
What's On this Week
is an email overview and reminder of the (too many to mention) events happening this week in Melbourne.
Get your copy
of What's On this Week!
FREE ADVERTISING
Advertising
your EVENT at OnlyMelbourne is not only easy, it's
FREE!!
-
Apply Online..
for inclusion in the What's On calendar
❊ Web Links ❊
→
Newsletter | #242 | What's On this Week
→
Subscribe to OnlyMelbourne - Get your copy of What's On this Week!
→
List Your Business or Event - It's FREE!
→
Events Calendar - Find out What's On any day of the week!
→
Mobile OnlyMelbourne
→
Melbourne for Children | Kids
→
Newsletter | #241 | What's On this Week [Last Week]
❊ COVID-19 Notice ❊
Many locations have gone into lockdown as the state takes action to stop the spread of the deadly coronavirus (COVID-19).
→
Disclaimer
: Check with the operator before making plans
...
Trending HOT

Drive-In Movie Club
Drive-In Immersive Cinema Nights Are Coming to Melbourne Put together by our friends at Hot Tub Cinema, a string of family-friendly, social distancing-safe, drive-in ..

Things to see, hear & do this weekend
Make the most of your weekend in Melbourne with these fabulous events. No city does it better than Melbourne, so get out and discover the very best shows, festivals, ..
---
Update Page