Newsletter | #241 | What's On this Week
Welcome to this week's Melbourne events, exhibitions, sports and community guide for Tuesday to Monday, August 16 to 22.
This week... Those belated festivals I mentioned several weeks ago - the ones that hightailed it for later pastures on August's calendar - have reared up with all the vigour and verve of the cussing you'd hear if Samuel L Jackson stubbed his toe. And believe me, that's a lot of verve.
For you crazed, misguided folk who just can't get enough of the cold, there's the Winter Festival at Royal Exhibition Building with its enormous ice skating rink. Those who are counting the days until summer, however, can get into the mood by donning some enormous sunglasses in the spirit of the Elvis Tribute Festival, bringing forth a Vegas of impersonators to Docklands. Vegas is the plural term for Elvis impersonators, for those wondering.
Meanwhile, the cinephiles have hit the mother lode this week with an impressive five film festivals to choose from. With films being showcased from Russia, Indonesia and New Zealand, the sober art-house scene also gets a good smack in the face and a cigarette flicked at its shoes by the Vinnie Barbarino of film festivals, Melbourne Underground Film Festival.
Major Events
Melbourne Winter Festival
, held outside the Royal Exhibition Building, offers the joys of an authentic European winter with spectacular free ice skating performances held each weekend, a showcase of foods and drinks, a huge outdoor ice skating rink and many more attractions.
When:
August 18 to September 5
Elvis Tribute Festival Melbourne
will see Multiple Elvises swing their hips into Docklands, including Melbourne's own impersonator Mark Andrews, ranked third in the world. The festival also features a classic car and bike show, Elvis exhibitions, competitions, karaoke and more.
When:
Friday to Sunday, August 19 to 21
Freeplay Independent Games Festival
, held at the State Library of Victoria, explores the creative, artistic side of games and digital culture with this year's theme of 'Handmade' showcasing locally developed indie games with lectures, workshops and free game and art displays.
When:
Saturday & Sunday, August 20 & 21
Camellia Festival
, a winter flower festival held at Mount Waverley Community Centre, showcases the vibrant Camellias now in bloom with Camellias Victoria's show featuring floral art and the efforts of members who'll be competing in the Victorian Camellia Championships.
When:
Saturday & Sunday, August 20 & 21
Mallee Almond Blossom Festival
is a chance to see the vibrant blossoms of Kyndalyn Park, Australia's largest almond orchard. Also held to showcase the products, people and art of the Mallee District, the festival features activities for children, fair rides, food, music and fun.
When:
Sunday August 21
National Science Week
raises awareness of science and education with a series of fun, unique and quirky displays and events held at various venues throughout Victoria and Melbourne including Scienceworks and Melbourne Museum with competitions, exhibits and more.
When:
August 13 to 21
Victoria's Small Business Festival
, with this year's theme of 'Add One More Skill', holds a great range of events that highlight the benefits of practical knowledge and skills with seminars, workshops, exhibitions and more held at various venues in Victoria and Melbourne.
When:
Held throughout August
Music & Arts Festivals
Craft Cubed
, presented by Craft Victoria, is a festival that showcases experimental, skilled and ideas-based craft and design. With this year's theme of HYBRID exploring fluidity of design experimentation, the program features exhibitions, workshops, seminars, markets and much more.
When:
Until September 3 - Various Venues
MUDfest
, once a drama festival and now one of the biggest arts and culture festivals in Australia, sees the University of Melbourne plays host to a vibrant program that showcases art exhibitions and installations, musical performances and theatre, poetry workshops and more.
When:
August 18 to 28
Troubadour Weekend Music Festival
, held in Kyneton, recaptures the spirit and heyday of two of Melbourne's greatest folk venues, Brunswick Street's Troubadour and Greville Street's Continental, with three days of music from guests that include The Amazing Rhythm Aces.
When:
Friday to Sunday, August 19 to 21
Ballarat Foto Biennale
, the southern hemisphere's largest photography event, offers a program that showcases the best photography from across Australia and the world with exhibitions of work by artists from China, Poland and other countries, displayed in many venues in Ballarat.
When:
August 20 to September 18
Handmade Music Festival (Hmm...)
takes place at various venues in Melbourne with a program that celebrates the art of handmade contemporary instrument building and design. Along with performances and installations, the festival features talks and skill sharing workshops.
When:
August 9 to 28
Beethoven Festival
offers a rare musical experience with a program of all nine Beethoven symphonies performed by Melbourne Symphony Orchestra and conducted by Douglas Boyd at Melbourne Town Hall. The festival also features talks, workshops and special free events.
When:
August 6 to 22
Film Festivals
Melbourne Underground Film Festival
, a festival that's proudly far from the norm, returns this year with screenings held at st kilda memo and St Kilda's Dog's Bar Arts Hub. Celebrating uncompromising genre films, the program includes seminars and workshops with MUFF Academy.
When:
August 19 to 27
Bayside Film Festival
, held at Brighton Bay's Palace Cinema, premiers a collection of specially selected films that are both quirky and unique. Along with workshops, the festival also showcases impressive films from emerging filmmaker programs such as the Youth Documentary Project.
When:
Wednesday to Sunday, August 17 to 20
Russian Resurrection Film Festival
, now in its eighth year, is the largest event of its kind outside of Russia itself. Showcasing the best of Russian cinema from this year and last, a diverse program of films will be shown at Melbourne's Palace Cinema Como and Palace Cinema Balwyn.
When:
August 18 to 28
Indonesian Film Festival
offers a range of special events and screenings held at ACMI Cinemas in Federation Square, showcasing the best of Indonesian cinema. Now in its 6th year, the festival features a diverse program, ranging from major motion pictures to classic art house.
When:
August 19 to 25
KEA Festival of Kiwi Short Films
, screening for one night only at Melbourne's Capitol Theatre, showcases films in bite size portions that reveal the heart and humour behind New Zealand's world-class cinema. Guests also receive a goodie bag, filled with a selection of gifts.
When:
Friday August 19 - Bookings Essential
OnlyMelbourne Welcomes
Each week we highlight some of the new business and event listings in the OnlyMelbourne Events Calendar and Business and Services directory.
21st Century Financial Education Summit
, held at Melbourne's Hisense Arena, can help you take control over your life, career and business and learn from over a dozen of the world's most successful entrepreneurs and educators, including Virgin Group's founder, Sir Richard Branson.
When:
Friday & Saturday, October 21 & 22
Exhibitions - Art | Festival | Show
HELM2
, presented by Funbeard Studios, the brainchild of Victorian artist Benjamin F Guy, is an exhibition of quirky portraits in oil on canvas and wood. Held at Collingwood Gallery, the captivating works feature children wearing oversized, iconic helmets from cinema and games.
When:
August 19 to September 1
Official Opening:
Friday August 19 - 6pm
Emerge 2011
, The Geelong Regional Artists' Exhibition, showcases the extraordinary local artistic talent with a presentation held at The Gordon Gallery. Now in its ninth year, exhibition also provides artists the opportunity to further develop their profile and artistic careers.
When:
August 17 to September 2
Michael Needham
, an artist who works in drawing and sculptural installation, will exhibit at Melbourne's Daine Singer Gallery. Titled, 'The intolerable other that I crave to destroy so as better to possess it alive', his collected works explore relationships between representation and death.
When:
Until September 3 - Wednesdays to Saturdays
Paintings of Poise and Passion
, presented at TarraWarra Museum of Art in Healesville, is an exhibition of works by Sandra Leveson. A critically-acclaimed contributor to abstract painting during the 1970s, Leveson's paintings blend her unique style with misty and turbulent landscapes.
When:
Until October 2 - Closed Mondays
Statement Pieces
, showing at James Makin Gallery in Collingwood, is an exhibition of self-referential text-based artworks by Kristin McIver, a Melbourne based emerging artist whose neon artworks cleverly meaning and intention behind the normal constructs of media and advertising.
When:
Until August 27 - Tuesdays to Saturdays
humming wire
, one of three exhibitions held at Fitzroy North's red gallery, is an exhibition of works by Kim Wall, a trained printmaker at RMIT. Her reduction lino cuts explore her fascination with the curves and bumps of the human form and her particular fondness for legs.
When:
August 17 to September 3 - Wednesdays to Saturdays
Opus Artist Book Exhibition
, held at Artisan Books in Fitzroy, is an annual presentation of artist made books with this year's theme of 'Opus' having inspired a diverse range of works by talented book artists from across Australia, as well as a selection of international artists.
When:
August 13 to September 3
Smoke
, held at Footscray Community Arts Centre, is an exhibition by photographer and dancer, Jack Sheppard. His recent works explore the notion of ceremony and the meaning that smoke carries across cultures, particularly Indigenous Australian and African.
When:
Until October 1 - Wednesdays to Saturdays
FELTernative
, held at Hawthorn's Town Hall Gallery, is an exhibition of works by Victorian felt makers. The exhibition reveals the varied and imaginative potential of traditional handmade felt as both fine art and a modern craft medium, which is becoming increasingly popular.
When:
Until August 27 - Wednesdays to Saturdays
View More Exhibitions
Expos, Launches, Open Days & Lectures
Deakin University Open Days
offer the chance to learn all you need about becoming a Deakin student. With plenty of information about Deakin's extensive range of courses, scholarships, accommodation and more, attendees even have a chance to win an iPad.
Geelong Campus:
Sunday August 21
Burwood Campus:
Sunday August 28
Open Day at The Gordon
, Victoria's largest regional TAFE with two campuses in Geelong, showcases more than 400 courses on offer along with a great range of activities that include campus tours, course information seminars, skills demonstrations, delicious food and entertainment.
When:
Sunday August 21 - 10am to 3pm
Whitehorse Business Week
, now in its 11th year, presents a high calibre of speakers sharing expert knowledge and advice on key trends with this year's program covering themes of innovation, economics, women in business, business planning, online marketing and motivation.
When:
Until August 19
The Block
, the hit show from Channel 9, has had competing couples restyle four townhouses in Richmond's Cameron Street. Keen viewers and fans of the series can now have the chance to bid on the revamped homes with a special auction taking place at Fitzroy Town Hall.
When:
Saturday August 20 - Starts 7pm
Kayser Bombshell
, the latest collection from Kayser Lingerie, will be launched at Federation Square where Nova FM's Lauren Brain will invite women to try on the new Bombshell bra in private change rooms. There'll also be make-up retouching by NP Set and lots of giveaways.
When:
Friday August 19 - Midday to 2pm
BuildGreen Expo
, presented by HIA and held at the Melbourne Exhibition Centre, offers a great showcase of easy and practical solutions to save water, save energy, increase recycling and reduce waste both at home and at work with the only trade/consumer show devoted to green living.
When:
Thursday to Sunday, August 18 to 21
Ausbike Bike Expo
, held at Royal Melbourne Showgrounds, caters for cycling enthusiasts with exhibitors showcasing bikes of all kinds along with an impressive range of bikes and accessories for interests that include Road, Track, Cross Country, BMX, Kids and even Unicycles.
When:
Saturday to Monday, August 20 to 22
Australia's Ultimate Drummers Weekend
, presented by Drumtek, is a drum and percussion enthusiast's Heaven with workshops, performances and signings from special guests, drumming competitions and a drumming expo. It's held at Darebin Arts & Entertainment Centre in Preston.
When:
Saturday & Sunday, August 20 & 21
Spring Spectacular Bridal Expo
, held at the Royal Exhibition Building, is Australian Bridal Service's annual exhibition of fashion parades and a showcase of the best services from Melbourne's bridal retailers with over 200 accredited retailers exhibiting across the weekend event.
When:
Saturday & Sunday, August 20 & 21
Melbourne Tours
Melbourne's Underbelly Crime Tour
lets you discover the darker side of Melbourne as you walk in the footsteps of notorious criminals, exploring the scenes of some of the city's most infamous criminal events. The tour also includes 50% discount on entry to the Old Melbourne Gaol.
More on Melbourne's Underbelly Crime Tour
More Expos & Launches
|
More Open Days
|
More Tours
Performances & Theatre
Hot August Night
, presented by the Arts House in North Melbourne, sees the return of the 180 Seconds in Heaven or Hell series as Drag-racing meets theatre with performers on the stage given only three minutes each as they go head-to-head to test new ideas, work and audiences.
When:
Saturday August 20 - 8.30pm to 10pm
Cafe Scheherazade
, the popular hit play by Therese Radic, returns for another run at Melbourne's fortyfivedownstairs. Based on the best-selling novel by Arnold Zable, the play set around the St Kilda meeting place is a love story that resonates with Melbourne's culture and history.
When:
August 20 to September 11
The Kidnap Game
, presented by Strathmore Theatre Arts Group, is a play by the late Tudor Gates, which tells the story of a successful businessman and arms dealer whose world is turned upside-down when he receives a call from a man claiming to have kidnapped his daughter.
When:
August 18 to 27
Melbourne Boys & Love Victoria
is a theatrical double bill held at Southbank's Malthouse Theatre. Based on Jonathan Christian La Fontaine's popular trilogy of Melbourne Boys, CEL Productions will also perform his all-female spin-off that examines the spirit of choice that women have today
When:
Wednesday to Sunday, August 17 to 21
Downtown
, held at North Melbourne Town Hall, is a cumulative performance that evolves over five consecutive nights as Rosie Dennis recounts stories and anecdotes from the streets of Melbourne to extend each nightly show by five minutes towards the final full length performance.
When:
Tuesday to Saturday, August 16 to 20
Circle Mirror Transformation
, presented by Melbourne Theatre Company in Southbank, is Annie Baker's touching and humorous play, which follows four adults and their teach who are brought together in unexpected ways at an under-subscribed acting class at community college.
When:
August 17 to September 17 - Various Dates
DNA
, held at Revolt ArtSpace in Kensington, is a confronting play by Dennis Kelly who invites the audience to be drawn into the mindset of a group of youths who struggle with the unthinkable consequences of their actions, bringing to question the levels of morality displayed today.
When:
Wednesday to Saturday, August 17 to 20
Floyd Collins
, presented by Octave Theatre, is one of the most acclaimed musicals in recent years. Held at Chapel Off Chapel in Prahran, the play tells the remarkable story of a man whose dream of turning a Kentucky cave into a tourist attraction became the first genuine media circus.
When:
Wednesday to Sunday, August 17 to 21
Kismet
, presented by The Production Company at the Arts Centre, is their new staging of the Broadway classic. Featuring rising young stars Janet Todd and Josh Piterman, the score by Russian composer, Alexander Borodin includes hit songs such as 'Stranger in Paradise' and 'This is My Beloved'.
When:
Wednesday to Sunday, August 17 to 21
A Number
, held at the theatre husk in Northcote, explores the complexity of human identity and nature versus nurture. Set in a world where human cloning is practised, a man confronts his father with questions of who he actually is after discovering he is a clone.
When:
Until August 28 - Thursdays to Saturdays
BOND-A-RAMA!
brings to Prahran's Chapel Off Chapel the excitement of cinema's most infamous spy. Featuring some of Australia's sharpest comedic talent, the production recreates live on stage the action of all 22 Bond films from Sean Connery to Daniel Craig... and beyond.
When:
Until August 21 - Wednesdays to Sundays
Namatjira
, held at Southbank's Malthouse Theatre, stars Trevor Jamieson in a celebration of Albert Namatjira's life that also features artists from his Hermannsburg community creating drawings across the stage live, while accompanied by an original score by Genevieve Lacey.
When:
August 10 to 28
Rising Water
, presented by Melbourne Theatre Company, stars John Howard in Tim Winton's play about a man whose plans to spend Australia Day getting morosely drunk on his yacht are upended by the arrival of an English backpacker called Dee who threatens to rock his boat.
When:
August 5 to September 10
Hamlet
, presented by Melbourne Theatre Company in Southbank, sees Shakespeare's classic tale of revenge and tragedy given a fresh and contemporary interpretation in this reworking of one of the greatest plays by the same team that uniquely brought Richard III to life last year.
When:
July 19 to August 31
Love Never Dies
brings the phenomenal musical hit to Melbourne with performances at the Regent Theatre. Continuing Andrew Lloyd Webber's greatest love story, The Phantom of the Opera, the musical extravaganza follows on ten years after the Phantom's disappearance and his new life in New York.
When:
May 29 to November 17
|
Book Now
ROCK OF AGES
, held at Melbourne's Comedy Theatre, is a hilarious, feel-good love story set in 1987 when a small-town girl meets a big-city dreamer in L.A.'s most legendary rock club. Told through music of the era, the comedy includes hits such as 'Don't Stop Believin', 'The Final Countdown' and other classics.
When:
Until October 2
|
Book Now
Classical, Choral & Recitals
Freedom Road
is a special concert presented by the Boite Schools Chorus with 700 young voices from across Victoria, backed by an amazing house band. Held at BMW Edge in Federation Square, gospel music and joyous vocal harmonies tell a story of hope and a life free from slavery.
When:
Thursday August 18 - 1pm & 7:30pm
Classical Broadway - Gershwin meets Porter
features opera and musical theatre stars, Tiffany Speight and Roger Lemke performing some of the best-loved solos and duets from the golden age of Broadway when they'll be joined by the Victorian Opera at the Arts Centre.
When:
Friday August 19 - 11am & 1:30pm
Time Traveller: The Song Company
, charts a musical map of the world with the performance at Melbourne Recital Centre taking the audience on a journey through Sicilian folk tunes to Columbian street songs and even a new Australian work from renowned composer Peter Sculthorpe.
When:
Friday August 19 - 7:30pm
Musical Journey
, presented by the Sunbury Divas and Sons of Sunbury, features songs from popular musicals that include Phantom of the Opera, Les Miserables, My Fair Lady, Evita, Jersey Boys, Chicago and many more. The special concert is held at Sunbury's Reading Cinemas.
When:
Saturday August 20 - 7:30pm to 9:30pm
Vocal Recital
, held at St Paul's Anglican Church in Canterbury, is a performance by Christopher Busietta, 2009's German-Australian Opera Grant Winner. Performing with award-winning Amir Farid on piano, the program features classical and romantic art songs and operatic arias.
When:
Sunday August 21 - 3pm
Burlesque, Cabaret & Dance
Release The Stars
, held at St Kilda's Theatre Works, is the latest production by Vertical Shadows. Incorporating contemporary jazz industry, three separate dance pieces will demonstrate the past, present and future of the company and some of Australia's best, up and coming dancers.
When:
Wednesday to Sunday, August 17 to 21
A Toutes Les Sauces
, presented by Spyndrift, is inspired by early 18th century Burlesque theatre with the French title literally meaning, all the sauces is sexy, stylish and packed with bawdy antics. With special guest Mistress of Pages, it's held at the Butterfly Club in South Melbourne.
When:
Thursday to Sunday, August 18 to 21
Burlesque In The Burbs
, held at Downstairs At Alma's in Caulfield North, features Australia's best and brightest stars from burlesque, comedy, film, contortion, cabaret and theatre in a delicious cabaret burlesque experiment that's presented by MC JBlonde and his need for quality art.
When:
Thursday August 18 - 8pm
View More Performances & Concerts
Entertainment & Nightlife
Dreamboogie
, an exciting Blues act who formed last year, will be performing at Melbourne's Eurotrash Bar to celebrate the launch of their latest CD, I'm Ready! With entry at $15 or free with a CD purchase at $25, the band creates their own voice in Blues music, re-working classic numbers.
When:
Thursday August 18 - 8pm
Fred Smith
, appearing at Berwick & District Folk Club, is regarded as one of Australian folk's most endearing artists. A prolific songwriter, the performer has spent the last 10 years all over the globe doing peace work and also performing in America and Australia on the festival circuit.
When:
Friday August 19 - Doors Open 7:30pm
The Voice Of Elvis Tribute Show
, held at Taylors Lakes Hotel, is a remarkable two hour tribute to Elvis Presley with over 30 of The King's best loved and dynamic songs. Performed by Gary Rivers, the singer is praised even by Donnie Sumner, who was Presley's vocal arranger.
When:
Friday August 19
Lucy Wise & The B'Gollies and Evan & Mischa
, will be appearing together at Abbotsford Hall for a performance held to launch the albums of each group. Two of Melbourne's finest young folk bands, the musicians in both groups have been involved in the folk scene since knee high.
When:
Saturday August 20 - 8pm
Unsung Heroes of Australian History
is an innovative musical production that examines people and events in Australia's history up to the present day. Held at Melbourne's Celtic Club, the all original show features great songs that tell the stories accompanied by large screen images.
When:
Saturday August 20 - Doors Open 7:30pm
View More Live Gigs
Comedy & Magic
Disco: The Vinyl Solution
, Fiona Scott-Norman's second solo show at South Melbourne's Butterfly Club, features tap dancing, swing dancing and disco as she questions whether street violence is caused by electronic dance music and wonders where the romance in songs has gone.
When:
Thursday to Sunday, August 18 to 21
Eurobeat - Almost Eurovision
, presented by GSODA Inc, is a hilarious parody of the widely successful Eurovision Song Contest. Capturing the cheesy charm and spirit of the competition, shows held at Geelong Performing Arts Centre invite audiences to vote each night for the winner.
When:
August 20, 21, 25, 26 & 27
View More Comedy & Magic
|
View More Cinema Events
Melbourne For Kids
Super Science Month
, held at Scienceworks in Spotswood, celebrates the importance of National Science Week and science in everyday lives with a variety of fun and engaging activities, workshops, classes, live shows and exhibitions to inspire and educate the minds of children.
When:
Held Throughout August
Glee Club, Hip Hop & Acting Classes
, held at the Dunlop room of St Damien's Church in Bundoora, offer engaging and educational drama classes for children. Presented by West Grove Productions, the classes encourage self-confidence, creativity, co-ordination and plenty of fun.
When:
Until September - Saturday & Mondays
Box Hill Miniature Steam Railway Society
, a group of Miniature Steam Railway enthusiasts, will be conducting a public run of their pride and joy, offering a chance for children to ride their wonderful miniature railway along a track through the picturesque surrounds of Elgar Park.
When:
Sunday August 21 - 11am to 4pm
Circus
Silvers Grand Magic Circus
will be holding performances at Reservoir. Established in 1976, Silvers Grand Magic Circus offers a great show for people of all ages with performers including everything from jugglers and clowns to acrobats, international performers and more.
When:
Until August 21 - Reservoir - Various Dates & Times
View More Children's Events
Markets, Fetes and Fairs
Magnolia Square
, a boutique fair with women's and children's attire, homewares, jewellery and more, will be holding their popular fair at The Centre in Ivanhoe where you'll find work from some of Melbourne's talented designers with a wide variety of unique and charming crafts.
When:
Saturday & Sunday, August 20 & 21
Melbourne Market Guide
View MARKETS calendar
to make the most of the rare sunny days (it's a coin toss, isn't it!) and head to one of Melbourne's many excellent markets for a bargain!

A growing number of food, produce and even wine markets are springing up around the suburbs.
Wining & Dining
Coonawarra Wine Tasting Roadshow
, making an appearance at Melbourne Town Hall, presents an impressive showcase of over 100 wines from individual Coonawarra wineries available to taste, along with the chance to meet the winemakers and owners behind these famous labels.
When:
Thursday August 18
bookarestaurant.com
bookarestaurant.com
is the easiest way to book a restaurant online. With the choice to search by cuisine and location, you can find great dining offers with some of Melbourne's finest restaurants. Bookings are free and can be made online at any time of the day.
Book a Restaurant Today
Sporting Events
AFL Premiership
AFL Premiership | Round 22
Carlton vs Hawthorn
- Fri Aug 19, 7:40pm - Marvel Stadium
Nth Melb vs Fremantle
- Sat Aug 20, 7:10pm - Marvel Stadium
Collingwood vs Brisbane Lions
- Sat Aug 20, 7:10pm - MCG
Melbourne vs Richmond
- Sun Aug 21, 4:40pm - MCG
Rugby
NRL Premiership | Round 24
Melbourne Storm Home Game
Melbourne Storm vs St George Dragons
Friday August 19 - 7:35pm
AAMI Park
Roller Derby
Victorian Roller Derby | Bout 4
Game 1
- Dead Ringer Rosies vs Geelong Bloody Marys
Game 2
- Dolls Au-Go-Go vs Toxic Avengers
Melbourne Showgrounds
When:
Saturday August 20 - Doors Open 4:45pm
Cycling
Dirty Deeds Urban Cyclocross
, presented by Brunswick Cycling Club, is Australia's original Cyclocross series with races that offer both riders and spectators the chance to see some exciting, muddy, dramatic and hilariously quirky racing in different venues across Melbourne's northern suburbs.
When:
Sunday August 21 - Brunswick
Horse Racing
Moonee Valley
comes alive in a world-class season, where the world's best thoroughbreds, trainers and jockeys will compete for over $10 million in prize money and Super VOBIS bonuses.
Next Race:
Saturday August 20 - Gates Open - 11:10am
IASbet
is Australia's premier online betting agency, offering better odds than TAB for Horse Racing and Sports Betting both in Australia and overseas. An easy way to take a punt on any one of the many races held over the long weekend, you can even receive $100 in FREE bets when you join IASbet online.
Join IASbet for $100 in FREE Bets - Learn More
View More Sports Events
Let Melbourne Know...
Advertise Your School Fete, Fair or Carnival FREE!
Everyone wants to support their local school by going to their annual fundraiser. Last year we promoted a whopping 1,200 school events. So, make sure you let your school organizers know they can list their fete, fair or carnival for
FREE @ OnlyMelbourne!
Add Your Event for FREE Today!!
Trivia & Humour
Shaggy Dog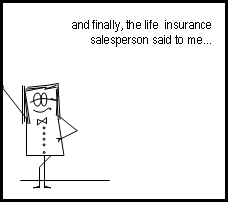 Shaggy Dog by Deej
-
Click Here to find what happens!
The Black Box
A Melbourne man invented the
"black box"
flight recorder. However, nobody in Australia was interested in David Warren's invention, developed at the Aeronautical Research Laboratories in Melbourne in 1956, but he was invited to develop it in the UK.
Soon, the "black box", which is in fact orange, was in use world-wide and in 1960 all Australian airlines were compelled to install them.
Read about other Melbourne Inventions
|
Read Melbourne Trivia...
WHAT'S ON CALENDAR
OnlyMelbourne's Calendar
allows you to select any day of the year to view everything (everything!!!) on that day in an easy to read, printable display.
-:- View
What's On Calendar
-:- View
Markets Only Calendar
WHAT'S ON RSS FEEDS
We have a range of
RSS Feeds
.
NEWSLETTER
What's On this Week
is an email overview and reminder of the (too many to mention) events happening this week in Melbourne.
Get your copy
of What's On this Week!
FREE ADVERTISING
Advertising
your EVENT at OnlyMelbourne is not only easy, it's
FREE!!
-
Apply Online..
for inclusion in the What's On calendar and newsletter!
❊ Web Links ❊
→
Newsletter | #241 | What's On this Week
→
Subscribe to OnlyMelbourne - Get your copy of What's On this Week!
→
List Your Business or Event - It's FREE!
→
Events Calendar - Find out What's On any day of the week!
→
Mobile OnlyMelbourne
→
Melbourne for Children | Kids
→
Newsletter | #240 | What's On this Week [Last Week]
❊ COVID-19 Notice ❊
Many locations have gone into lockdown as the state takes action to stop the spread of the deadly coronavirus (COVID-19).
→
Disclaimer
: Check with the operator before making plans
...
Trending HOT

Drive-In Movie Club
Drive-In Immersive Cinema Nights Are Coming to Melbourne Put together by our friends at Hot Tub Cinema, a string of family-friendly, social distancing-safe, drive-in ..

Things to see, hear & do this weekend
Make the most of your weekend in Melbourne with these fabulous events. No city does it better than Melbourne, so get out and discover the very best shows, festivals, ..
---
Update Page