Newsletter | #240 | What's On this Week
Welcome to this week's Melbourne events, exhibitions, sports and community guide for Tuesday to Monday, August 9 to 15, 2011.
This week... School's in session with the return of National Science Week offering a fantastic program of events and entertainment for aspiring boffins. It's something that might also cater to musical tinkerers taking part in the Handmade Music Festival, a showcase of innovative musicians who've created their own instruments using no end of odds and bods. There's also a shindig this week at Federation Square to give kudos to Cadel Evans, that chap who made us all proud and pardoned the French with his magnificent cycling skills.
Foodies are in for a tasty treat with the Chocolate Rush Festival putting on a bigger spread this year at their new venue in Docklands, and those of a more practical nature can take in one of the many events held as part of the Victoria's Small Business Festival.
Speaking of business, and sticky-beaks who'd like to get into yours, the Australian Bureau of Statistics would like to know how you're all doing because it's been quite a while since they enquired. Five years in fact.
Whether that's a failing on our parts or a glitch with Facebook notifications, who knows. It's best not to play the blame game and point fingers. Not that you could convince the plentiful objectors who seem to be all over Facebook crying foul over everything from religious titles to invasions of privacy.
If you're a fan of irony, press the 'Like' button.
Major Events
National Science Week
raises awareness of science and education with a series of fun, unique and quirky displays and events held at various venues throughout Victoria and Melbourne including Scienceworks and Melbourne Museum with competitions, exhibits and more.
When:
August 13 to 21
Victoria's Small Business Festival
, with this year's theme of 'Add One More Skill', holds a great range of events that highlight the benefits of practical knowledge and skills with seminars, workshops, exhibitions and more held at various venues in Victoria and Melbourne.
When:
Held throughout August
Cadel Evans
, winner of this year's Tour de France and the first rider from the Southern Hemisphere to do so, will be welcomed back to Melbourne with the public invited to celebrate by wearing yellow on the day when he travels St Kilda Road to be greeted at Federation Square.
When:
Friday August 12 - Midday
Music & Arts Festivals
Handmade Music Festival (Hmm...)
takes place at various venues in Melbourne with a program that celebrates the art of handmade contemporary instrument building and design. Along with performances and installations, the festival features talks and skill sharing workshops.
When:
August 9 to 28
Melbourne School Bands Festival
, held at Clayton's Monash University, sees school bands from Melbourne, Victoria and interstate gather to take part in tutorials and also bring performances to the stage, allowing the public to enjoy music from tomorrow's musicians today.
When:
August 14 to 27
Beethoven Festival
offers a rare musical experience with a program of all nine Beethoven symphonies performed by Melbourne Symphony Orchestra and conducted by Douglas Boyd at Melbourne Town Hall. The festival also features talks, workshops and special free events.
When:
August 6 to 22
Food & Wine Festivals
Chocolate Rush Festival
, held in Docklands, offers a deliciously extensive program with workshops for both adults and children, industry competitions, a chocolate market and even a lively debate along with the new addition of Open Channel's Choc Fest Films.
When:
Saturday & Sunday, August 13 & 14
OnlyMelbourne Welcomes
Each week we highlight some of the new business and event listings in the OnlyMelbourne Events Calendar and Business and Services directory.
Brewtopia
can provide a unique by allowing you to easily design your own labels for a range of gifts including their award winning lager, wines, specially blended coffees and even bottled water, making it a great way to personalise gifts for this year's Father's Day.
Learn More about Brewtopia
Reminder Notice
Australian Census 2011
- The 16th Australian Census of Population and Housing will take place on the night of Tuesday 9th August when all Australians are requested to help the Australian Bureau of Statistics gather information for that reflects who we are as a society.
Australian Census Night:
Tuesday August 9
Exhibitions - Art | Festival | Show
Opus Artist Book Exhibition
, held at Artisan Books in Fitzroy, is an annual presentation of artist made books with this year's theme of 'Opus' having inspired a diverse range of works by talented book artists from across Australia, as well as a selection of international artists.
When:
August 13 to September 3
Smoke
, held at Footscray Community Arts Centre, is an exhibition by photographer and dancer, Jack Sheppard. His recent works explore the notion of ceremony and the meaning that smoke carries across cultures, particularly Indigenous Australian and African.
When:
Until October 1 - Wednesdays to Saturdays
From Russia With Love
is a winter inspired exhibition showcasing never before seen colour and black and white works by renowned Melbourne photographer Matt Irwin, held at his own gallery, located on Scott Alley nestled in amongst Melbourne's famous bustling lane ways.
When:
August 11 to 26
Yael Bartana
, an Israeli artist who represented Poland in the 2011 Venice Biennale, will be featured at Southbank's Australian Centre for Contemporary Art with an exhibition of video work that includes Zamach, which explores the possibility of a Jewish renaissance in Poland.
When:
August 9 to September 25 - Closed Mondays
Representation
, held at Carlton's Steps Gallery, is an exhibition of drawings and paintings by Mixed Pallet, a dynamic group that was formed twelve years ago with the belief that the ultimate proof of validity of any painting style lies in society's response to such paintings.
When:
Until August 21 - Closed Mondays
Wendy Sharpe
, whose evocative paintings uniquely capture the female form, will be holding an exhibition that's been two years in the making at MARS Gallery in Port Melbourne. Redefining the convention of the artist model, her works present a private and intimate world.
When:
Until August 21 - Closed Mondays
Cafe Scheherazade
is an exhibition of drawings made in the 1980's by Susan Stamp. Held at fortyfivedownstairs in Flinders Lane, the exhibition is held there during the run of the theatrical hit that captures the charm of the iconic cafe that became part of St Kilda's history.
When:
August 9 to September 10 - Tuesdays to Saturdays
Detours Through Abstraction
, held at Northcote's Arts Project Australia Gallery, features works by artists such as Tony Garifalakis, who engage with aspects of abstraction, while also finding root in disciplines as landscape painters, storytellers, image makers and realists.
When:
Until September 7 - Mondays to Saturdays
FELTernative
, held at Hawthorn's Town Hall Gallery, is an exhibition of works by Victorian felt makers. The exhibition reveals the varied and imaginative potential of traditional handmade felt as both fine art and a modern craft medium, which is becoming increasingly popular.
When:
Until August 27 - Wednesdays to Saturdays
No Immunity
, showing at Richmond's Karen Woodbury Gallery, is an exhibition of works by McLean Edwards, one of Australia's most influential figurative painters. An Archibald Prize finalist in 2007, 2006 and 2004, the exhibition includes a suite of 16 portraits of friends.
When:
Until August 27
View More Exhibitions
Expos, Launches, Open Days & Lectures
Deakin University Open Days
offer the chance to learn all you need about becoming a Deakin student. With plenty of information about Deakin's extensive range of courses, scholarships, accommodation and more, attendees even have a chance to win an iPad.
Warrnambool Campus:
Sunday August 14
Geelong Campus:
Sunday August 21
Burwood Campus:
Sunday August 28
Spa and Pool Show
, held at Melbourne Exhibition Centre, showcases displays from the widest range of leading pool and spa manufacturers. The event also features advice and products for landscaping, outdoor living and the latest in water and energy saving technologies.
When:
Saturday & Sunday, August 13 & 14
Canada, Alaska & USA Travel Expo
offers a great chance to take advantage of the current strong Australian dollar and lock in exclusive deals and packages for holidays in North America, showcased at Melbourne Exhibition Centre along with travel experts on hand for advice.
When:
Sunday August 14 - 10am to 5pm
Getting Married Melbourne
will present a special exhibit taking place in Port Melbourne, bringing together some of Melbourne's finest wedding industry suppliers under one roof with the event offering show bags, entertainment, a fashion show, discounts, freebies and more.
When:
Sunday August 14 - 11am to 2pm
Castlemaine Health & Wellbeing Expo
, Country Victoria's largest, longest running alternative health, offers an inspirational and holistic weekend. Held at Castlemaine Town Hall, the event features workshops and sessions in meditation, Dream Analysis and much more.
When:
Saturday & Sunday, August 13 & 14
Victoria's New Age Healing & Psychic Expo
, appearing in Geelong, showcases a wide range of stalls offering jewellery, incense, salt lamps, crystals and more. Visitors to the expo will also be able to have a personal psychic reading with experienced mediums, clairvoyants and tarot readers.
When:
Saturday & Sunday, August 13 & 14
Melbourne Tours
Melbourne's Underbelly Crime Tour
lets you discover the darker side of Melbourne as you walk in the footsteps of notorious criminals, exploring the scenes of some of the city's most infamous criminal events. The tour also includes 50% discount on entry to the Old Melbourne Gaol.
More on Melbourne's Underbelly Crime Tour
More Expos & Launches
|
More Open Days
|
More Tours
Performances & Theatre
Into The Woods Jr
, presented by Catchment Kids, takes a skewed look at notable fairy tale characters in an engaging musical to make you reconsider the stories with which you've grown up and the ethical issues raised within them. It's held at Banyule Theatre in Heidelberg.
When:
Friday to Sunday, August 12 to 14
A Number
, held at the theatre husk in Northcote, explores the complexity of human identity and nature versus nurture. Set in a world where human cloning is practised, a man confronts his father with questions of who he actually is after discovering he is a clone.
When:
Until August 28 - Thursdays to Saturdays
Australia! The Show!
takes a quirky look at Australian history with theatre aficionado, Leslie Barrymore Lockett and his side-kick, Owen. Recreating great national moments to a soundtrack reluctant indigenous musician Terry, it's held at Southbank's Melbourne Theatre Company.
When:
Until August 12 - 1:30pm & 7pm
Krakouer
, held at Frankston Arts Centre, draws on the lives of Mount Barker's most famous sons, Jim and Phil Krakouer, to tell the story of how they took the Australian football world by storm in the early 1980s and the adversity they've had to face throughout their lives.
When:
Tuesday & Wednesday, August 9 & 10
Romeo and Juliet
, presented by Bell Shakespeare travelling acting ensemble The Players, is a schools dedicated production that brings Shakespeare's tragic romance to the mid-20th Century in drought-stricken Australia. It's held at the National Theatre in St Kilda.
When:
Tuesday to Friday, August 9 to 12 - 10am & 1pm
BOND-A-RAMA!
brings to Prahran's Chapel Off Chapel the excitement of cinema's most infamous spy. Featuring some of Australia's sharpest comedic talent, the production recreates live on stage the action of all 22 Bond films from Sean Connery to Daniel Craig... and beyond.
When:
Until August 21 - Wednesdays to Sundays
Namatjira
, held at Southbank's Malthouse Theatre, stars Trevor Jamieson in a celebration of Albert Namatjira's life that also features artists from his Hermannsburg community creating drawings across the stage live, while accompanied by an original score by Genevieve Lacey.
When:
August 10 to 28
Rising Water
, presented by Melbourne Theatre Company, stars John Howard in Tim Winton's play about a man whose plans to spend Australia Day getting morosely drunk on his yacht are upended by the arrival of an English backpacker called Dee who threatens to rock his boat.
When:
August 5 to September 10
Spring Awakening
, the smash hit Broadway musical adapted from Franz Wedekind's tragic German play, tells the story of teenagers who discover the inner and outer tumult of sexuality, confronting the audience with contemporary youth issues in a 19th century setting.
When:
August 11, 12 & 13
Hamlet
, presented by Melbourne Theatre Company in Southbank, sees Shakespeare's classic tale of revenge and tragedy given a fresh and contemporary interpretation in this reworking of one of the greatest plays by the same team that uniquely brought Richard III to life last year.
When:
July 19 to August 31
Love Never Dies
brings the phenomenal musical hit to Melbourne with performances at the Regent Theatre. Continuing Andrew Lloyd Webber's greatest love story, The Phantom of the Opera, the musical extravaganza follows on ten years after the Phantom's disappearance and his new life in New York.
When:
May 29 to November 17
|
Book Now
ROCK OF AGES
, held at Melbourne's Comedy Theatre, is a hilarious, feel-good love story set in 1987 when a small-town girl meets a big-city dreamer in L.A.'s most legendary rock club. Told through music of the era, the comedy includes hits such as 'Don't Stop Believin', 'The Final Countdown' and other classics.
When:
Until August 14
|
Book Now
Classical, Choral & Recitals
Brilliant Baroque
, presented by the Melbourne Musicians in Southbank, sees the impressive orchestra join prizewinning young violinist Kana Ohashi and renowned oboist Anne Gilby. Directed by Frank Pam, the program includes works by works by Telemann, Handel and Bach.
When:
Wednesday August 10 - 8pm
Schubert's String Quintet
will be performed by the Australian Chamber Orchestra, renowned for their talents both here and overseas, when they'll present a program at Melbourne Town Hall that also includes Bach's Musical Offering and works by Webern and Stravinsky
When:
Sunday & Monday, August 14 & 15
Something French
, held at Melbourne Recital Centre, is a presentation by Trio Anima Mundi, noted for their eclectic and diverse performances. Continuing their exploration of French music, the concert features the technical and musical masterpiece of Maurice Ravel's epic piano trio.
When:
Saturday August 13 - 3pm
Concert for Wellbeing
, presented by Twilight Music, combines the talents of Carmen Warrington and percussionist David Jones with special guest Michael Johnson on harp. Held at Parkville's Uniting Church Centre for Theology and Ministry, the event includes guided meditations.
When:
Saturday August 13 - 7:30pm
The Idea Of North
will be appearing at Chapel Off Chapel in Prahran for two performances only where the a cappella group, renowned for their slick arrangements that blend jazz, soul, gospel and even cheeky wit, will celebrate the launch of their latest album.
When:
Saturday August 13 - 3pm & 8pm
Cosmo Cosmolino
, Melbourne's exquisite string and piano accordion quintet, will be touring Melbourne and Victoria with performances held to celebrate the release of their new album, Bel Air with original songs and instrumentals inspired by gypsy and tango traditions.
When:
August 4 to September 3 - Various Dates & Venues
Burlesque, Cabaret & Dance
I left my shoes on warm concrete & stood in the rain
, performed by Gabrielle Nankivellí in North Melbourne, combines her intricate choreography with writing to create a visual poem of how the enchanting qualities of a broken world can still inspire the heart to survive.
When:
Thursday to Saturday, August 11 to 13
The Earth, The Sea and The Moon
, held at Albert Park's Gasworks Theatre, is the premiere of Daniel Ryan's and Alfie Scalia's novel tale of Moon, a man who creates an alter ego to gain the confidence to win a woman's love, only to find that the alter ego plans to foil his every attempt.
When:
Friday & Saturday, August 12 & 13
The Swinging 60's
recaptures the charm of the 1960's with Wendy Stapleton returning to the Whitehorse Centre in Nunawading with her show that showcases all the hits from icons such as Cilla Black, Petula Clark, Dianna Ross, Dusty Springfield, Lulu and other sixties sirens.
When:
Wednesday August 10 - 11am
South Side Show
explodes onstage with death defying aerial performances at Red Bennies in South Yarra, while stunning acts of acrobatics, juggling and clowning roam across the stage and around the entire venue, unique for its high ceiling, making it perfect for such thrills.
When:
Wednesday August 10 - 7pm to Late
The Burlesque Hour Loves Melbourne
, presented at fortyfivedownstairs in Flinders Lane, features a different Melbourne icon every week with the global smash hit that has set critics raving around the world returning to Melbourne at last with big names that include Rhonda Burchmore.
When:
Until August 14, Thursdays to Sundays
Rhonda Burchmore:
August 11 to 14
View More Performances & Concerts
Entertainment & Nightlife
Sonya Veronica
will be appearing at Alliance Franšaise in St Kilda where she'll be joined by Mark Fitzgibbon, Howard Cairns and Raj Jayaweera as she performs stirring jazz and chanson franšaise, including the emotional French ballad Avec Le Temps by Leo Ferre.
When:
Thursday August 11 - 8pm
Richmond Performance:
Friday August 12
Kolohe Kai
, a group from the Windward side of the Hawaiian island of Oahu, will be performing at Melbourne's Palace Theatre as part of their Australian tour. With a style that's inviting, energetic and infectious, their sound mixes reggae and R&B with a melodic pop sensibility.
When:
Thursday August 11 - 7:30pm to 1am
View More Live Gigs
Comedy & Magic
N3rd.Girl Versus the Zombie Apocalypse
, held at South Melbourne's Butterfly Club, features Jen Coles return to the stage after her brief stint of saving blogs to now face an even bigger threat in the last remaining all-human bunker on Earth as she offers tips on fighting Zombies.
When:
Thursday to Sunday, August 11 to 14
Rachel Berger serves Berger Royale
brings one of Australia's sharpest and best-loved comedians to Caulfield North where she'll be bravely trying out new material each week along with playing host and showcasing some of the best of Melbourne's newest comedians.
When:
Wednesdays. August 10 & 17
The Impro Cave
, presented by Impro Melbourne and held at The Space in Prahran, features some of Melbourne's best comic and theatrical talent in an exciting, hilarious show that's a unique experience each week with performances improvised from audience suggestions to truly put the performers through their paces.
When:
Sundays, 7:30pm - Rookie Show held at 6pm
View More Comedy & Magic
Cinema
West Side Shorts
, presented by Angry Productions, is a monthly film night held at Williamstown's Customs House Hotel, offering the chance to see fantastic short films that are often made by local talent and also to network with local filmmakers and actors after the screenings.
When:
Tuesday August 9 - Screenings at 8:30pm
Real Estate 4 Ransom
, screening at Melbourne's ACMI Cinema, is a new documentary about property speculation and its economic impact, challenging property investment motivations and the notion that the Global Financial Crisis was caused by bank lending.
When:
Wednesday August 10 - 7pm
Sing-A-Long-A Sound of Music
brings back to Melbourne's Arts Centre the hugely popular event that lets the audience celebrate together the most irresistible score in movie musical history with the classic film presented on a big screen with song sub-titles for everyone to follow.
When:
Friday & Saturday, August 12 & 13
Croydon Film Society
hold regular screenings at Chirnside Park's Reading Cinema, showcasing quality films with annual membership including all screenings and attendance of their end of year party. The next film screening in their program is The French Kissers France by Riad Sattouf.
When:
Monday August 15 - 7:15pm
View More Cinema Events
Melbourne For Kids
Rock Eisteddfod Challenge
returns better and bigger than ever this year with the event at Melbourne's Hisense Arena drawing Primary and High School students from across Victoria together to compete in an extravaganza of dance and drama that will entertain audiences of all ages.
When:
August 12 & August 16 to 19
Dora the Explorer LIVE!
is a children's theatre show that sees the adventurous Dora in a song and dance spectacular that also stars Diego and many friends as they search for the City Of Lost Toys. Limited performance are held at Melbourne's Princess Theatre.
When:
Friday & Saturday, August 12 & 13
Living Science at the Market
is a free event that lets children discover developments in food and sustainability technologies at Queen Victoria Market. With special guest Tubby the Robot and his mechanical fish, the special day is held as part of National Science Week.
When:
Sunday August 14 - 9:30am to 3:30pm
Wyncity Carnival
can offer a great day of entertainment for children when Werribee's Wyncity Bowl & Entertainment Centre will offer a special Fun Pass for just $25 that allows unlimited bowling, bumper cars, mini golf and more along with free entertainment and showbags.
When:
Sunday August 14
Giant Sky Wheel
, the southern hemisphere's largest travelling Ferris Wheel, is currently situated in Birrarung Marr, behind Federation Square . With stunning views of Melbourne's gardens, Yarra River and beyond, the Giant Sky Wheel is even more impressive at night when brightly lit.
When:
Until September 25
Family Zone
, presented by the Salvation Army in Doncaster East, offers a great family experience, featuring the innovative Australian developed parenting program Starting Points along with fun for children with their kidzone including music, storytelling, crafts and games.
When:
Sundays - 2:30pm to 4:30pm
Circus
Perry Bros Circus
, Australia's oldest circus, will perform at Noorat Showgrounds, offering quality entertainment for the whole family. With wirewalkers, jugglers, whip crackers, balancing acts and more the circus also features performing ponies and camels along with hilarious clowns.
When:
Friday & Saturday, August 12 to 13
Silvers Grand Magic Circus
will be holding performances at Reservoir. Established in 1976, Silvers Grand Magic Circus offers a great show for people of all ages with performers including everything from jugglers and clowns to acrobats, international performers and more.
When:
Until August 21 - Reservoir - Various Dates & Times
View More Children's Events
Markets, Fetes and Fairs
Mornington Peninsula Orchid Society
will be hold a show at Langwarrin's Gateway Shopping Village where members of the society will be selling orchids at good prices. There will also be culture and potting demonstrations held by local orchid experts during the event.
When:
Thursday to Saturday, August 11 to 13
Waverley Bonsai Group
will be holding their Annual Show at Mount Waverley Community Centre where visitors can meet and talk to top Bonsai exponents and view beautiful displays. During the show there will also be plants and Bonsai equipment for sale.
When:
Saturday & Sunday, August 13 & 14
Melbourne Market Guide
View MARKETS calendar
to make the most of the rare sunny days (it's a coin toss, isn't it!) and head to one of Melbourne's many excellent markets for a bargain!

A growing number of food, produce and even wine markets are springing up around the suburbs.
Wining & Dining
Hotel Windsor Tea for Seniors
offers its renowned afternoon tea at a special rate for seniors during winter when they can enjoy Melbourne's most famous afternoon tea for only $45, a saving of more than 20 per cent. A tradition since 1883, bookings are recommended for the experience.
When:
Until August - Mon to Thurs - Midday & 2:30pm
Make a Booking Today
bookarestaurant.com
bookarestaurant.com
is the easiest way to book a restaurant online. With the choice to search by cuisine and location, you can find great dining offers with some of Melbourne's finest restaurants. Bookings are free and can be made online at any time of the day.
Book a Restaurant Today
Sporting Events
AFL Premiership
AFL Premiership | Round 21
St Kilda vs Collingwood
- Fri Aug 12, 7:40pm - Marvel Stadium
Hawthorn vs Port Adelaide
- Sat Aug 13, 2:10pm - MCG
Bulldogs vs Essendon
- Sat Aug 13, 7:10pm - Marvel Stadium
Melbourne vs West Coast
- Sun Aug 14, 1:10pm - Marvel Stadium
Richmond vs Sydney
- Sun Aug 14, 2:10pm - MCG
Roller Derby
South Sea Roller Derby
Geelong Bloody Marys vs South Sea Sirens
Leisuretime Centre, Bell Post Hill
When:
Saturday August 13 - 5pm
Kickboxing
Warriors Way 4
presents live action with some of the toughest competitors in Thai Kickboxing brought together at the Shoppingtown Hotel in Doncaster with fighters including Tom Murray against Ahmad Hussain and female fighters, Schiavoni against Sherer.
When:
Sunday August 14
Horse Racing
Country Racing Victoria
represents racing clubs in outer metropolitan areas and small clubs in rural areas with race programs that include special days with kids' entertainment.
Highlights:
Murray Mallee Racing - Monday August 15 - Mildura
Race Dates:
Thursday to Monday, August 11 to 15
IASbet
is Australia's premier online betting agency, offering better odds than TAB for Horse Racing and Sports Betting both in Australia and overseas. An easy way to take a punt on any one of the many races held over the long weekend, you can even receive $100 in FREE bets when you join IASbet online.
Join IASbet for $100 in FREE Bets - Learn More
Greyhound Racing
Greyhound Racing @ The Meadows
hosts a range of raceday and non-raceday events throughout the year with the venue renowned worldwide for high class racing.
Next Race Dates:
Wednesday & Saturday, August 10 & 13
View More Sports Events
Let Melbourne Know...
Advertise Your School Fete, Fair or Carnival FREE!
Everyone wants to support their local school by going to their annual fundraiser. Last year we promoted a whopping 1,200 school events. So, make sure you let your school organizers know they can list their fete, fair or carnival for
FREE @ OnlyMelbourne!
Add Your Event for FREE Today!!
Trivia & Humour
Shaggy Dog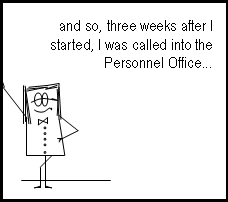 Shaggy Dog by Deej
-
Click Here to find what happens!
Have You Heard..
The bionic ear was invented in Melbourne by a team at Melbourne University led by
Professor Graeme Clark
in 1978.
Research for the invention was funded by the Victorian public through a series of 'telethons' on the then
TV Channel 0
. Because scientists didn't believe the bionic ear was possible, research funds couldn't be obtained from government granting bodies.
Read about other Melbourne Inventions
|
Read Melbourne Trivia...
WHAT'S ON CALENDAR
OnlyMelbourne's Calendar
allows you to select any day of the year to view everything (everything!!!) on that day in an easy to read, printable display.
-:- View
What's On Calendar
-:- View
Markets Only Calendar
WHAT'S ON RSS FEEDS
We have a range of
RSS Feeds
.
NEWSLETTER
What's On this Week
is an email overview and reminder of the (too many to mention) events happening this week in Melbourne.
Get your copy
of What's On this Week!
FREE ADVERTISING
Advertising
your EVENT at OnlyMelbourne is not only easy, it's
FREE!!
-
Apply Online..
for inclusion in the What's On calendar and newsletter!
❊ Web Links ❊
→
Newsletter | #240 | What's On this Week
→
Subscribe to OnlyMelbourne - Get your copy of What's On this Week!
→
List Your Business or Event - It's FREE!
→
Events Calendar - Find out What's On any day of the week!
→
Mobile OnlyMelbourne
→
Melbourne for Children | Kids
→
Newsletter | #239 | What's On this Week [Last Week]
→
Disclaimer
: Check with the venue before making plans
...
Trending HOT

Drive-In Movie Club
Drive-In Immersive Cinema Nights Are Coming to Melbourne Put together by our friends at Hot Tub Cinema, a string of family-friendly, social distancing-safe, drive-in ..

Things to see, hear & do this weekend
Make the most of your weekend in Melbourne with these fabulous events. No city does it better than Melbourne, so get out and discover the very best shows, festivals, ..
---
Update Page