Newsletter | #238 | What's On this Week
Welcome to this week's Melbourne events, exhibitions, sports and community guide for Tuesday to Monday, July 26 to August 1.
This week... there's the New Voices Festival in Eltham showcasing the works of newly published writiers and the inspiration that drives them, while those seeking some toe-tapping adventure can make their way to the Echuca-Moama Winter Blues Festival.
There's the chance to take a closer look at Melbourne and its inner workings as many of the city's most iconic buildings open their doors to the public with the return of Melbourne Open House.
With the opportunity to explore some of Melbourne's unique architecture and history, it'll also afford some extra shelter if the weekend proves to be drizzly, not to mention the temporary boon in toilets for those who cringe at some of Melbourne's less than kempt facilities.
Major Events
Melbourne Open House
is a free event that allows Melburnians and visitors to the city the rare opportunity to discover the often hidden wealth of design, architectural, engineering and historic gems in the city with more than 75 iconic and lesser known treasures open to explore.
When:
Saturday & Sunday, 30 & 31 - 10am to 4pm
Film Festivals
Melbourne International Film Festival
celebrates its 60th anniversary as one of Australia's key cinema events and also one of the oldest film festivals in the world. Held at various venues, the program features films from across the globe with special guests, Q&A screenings and much more.
When:
July 21 to August 7
Music & Arts Festivals
Echuca-Moama Winter Blues Festival
offers a program of music featuring more than 20 blues bands performing in the streets and at venues that include award-winning restaurants. With entertainment for people of all ages the festival includes a Blues Boot Camp for Kids.
When:
Friday to Sunday, July 29 to 31
New Voices Festival
, held at St Margaret's Anglican Church Hall and Montsalvat in Eltham, showcases first time published local and interstate writers and poets appearing alongside award-winning authors and mentors with special guests including David Walker and music from The Nymphs.
When:
Saturday & Sunday, July 30 & 31
State of Design Festival
, Australia's biggest celebration of design, offers a diverse program of interactive events, exhibitions, workshops and talks held in Melbourne and regional Victoria with this year's theme of 'Design That Moves' focusing on transport design and education.
When:
July 20 to 31
Gertrude Street Projection Festival
turns Fitzroy's popular strip into an outdoor gallery of free projection displays with walls, windows, buildings and more brought to life. Festival highlights include guided tours and Sensory Overload, a night of live music and interactive projections.
When:
July 22 to 31 - 6pm to Midnight
Sensory Overload:
Friday July 29
OnlyMelbourne Welcomes
Each week we highlight some of the new business and event listings in the OnlyMelbourne Events Calendar and Business and Services directory.
Royal Melbourne Hospital's Home Lottery
offers great prizes while also helping the hospital raise funds to provide the best care for possible for those in need of their many services. This year the much-anticipated grand prize is a $2.3 Million fully-furnished showhome.
Royal Melbourne Hospital's Home Lottery - Learn More
You Can Help
Say NO to Coal Mining in the Otway Ranges
is an online facebook campaign to help gain opposition towards proposed coal mining by Mantle Mining in areas of the Otways and raise awareness about the possible environmental impact on nearby residents, native animals and vegetation.
Say NO to Coal Mining in the Otway Ranges - Learn More
Exhibitions - Art | Festival | Show
Open Studios at Nicholas Building
, held across two evenings at Melbourne's popular creative hub, offers a free look behind the scenes at the workings of a diverse group of artists, makers and designers and their studios, along with the galleries and retail stores of the building.
When:
Thursday & Friday, July 29 & 29 - 4pm to 9pm
Twenty Melbourne Painters Society
, a fine arts group that first formed in 1918 after a turbulent split from the Victorian Artists Society, will be showcasing the works of current members at the Glen Eira City Council Gallery in Caulfield for their annual exhibition, now in its 93rd year.
When:
July 27 to August 7
Opening Night:
Tuesday July 26 - 6:30pm
Capriccio
, held at Fitzroy North's red gallery, features works by thirteen established and emerging artists with the three rooms of the gallery reflecting the Wunderkammer's classification of the natural, the cultural and the scientific, as used in 15th and 16th century Europe.
When:
July 27 to August 13 - Wednesdays to Saturdays
Opening Night:
Wednesday July 27 - 6pm to 8pm
Cuba
, showing at Prahran's Carbon Black Gallery, is a photographic series by Kristian Laemmle-Ruff. Capturing the growing change of Cuba's unique cultural and social landscape brought by the weakening US embargo, the images explore Cuba's independence and identity.
When:
July 27 to August 7 - Wednesday s to Sundays
Opening Night:
Wednesday July 27 - 5:30pm to 7:30pm
Derinya Art & Craft Exhibition
, now in its 36th year, showcases the talents of emerging and established Victorian and local artists. Held at Frankston South's Derinya Primary School, the exhibition features over 400 artworks including paintings, jewellery, sculpture and more.
When:
Friday to Sunday, July 29 to 31
Gala Opening:
Friday July 29 - 7:30pm to 10:30pm
The Intelligence of the Heart
, held at fortyfivedownstairs in Flinders Lane, is an exhibition by Bronwyn Berman that uses geometric form and textural surfaces from natural and man-made materials to reference human notions of the environment drawn from various cultures.
When:
July 26 to August 6 - Tuesdays to Saturdays
Non-Fiction
, held at St Kilda's Obscura Gallery, features photography by Gillian Fletcher, Cam Scale and Kimberley Munroe. With works that capture unexpected stories within the images portrayed, all three artists draw from their very different life experiences and views of the world.
When:
Until August 13 - Tuesdays to Saturdays
A Show of Hands
, held at Prahran's Chapel Off Chapel, is a series of works by Jacqui Grantford, whose exploration of humanity captures the hands of everyday people and well known people, presenting stories within each portrait that are at times inspirational, sad and heart-warming.
When:
July 19 to August 7
Apparent Motion
, held as part of the State of Design Festival, is an exhibition of men's jewellery curated by Lord Coconut, who commissioned jewellers to address the theme 'apparent motion' and create wearable pieces that challenge the common concept of jewellery for men.
When:
Until July 31 - Tuesdays to Saturdays
Darebin Art Show
, showing at Bundoora Homestead, is an exhibition of contemporary visual arts and crafts that celebrate the depth and talent of Darebin's artistic community. Submitted works this year were inspired by the theme: City of Darebin: people, places or perceptions.
When:
Until September 17
Seen and Unseen
, held at The Jewish Museum of Australia in St Kilda, is a photographic exhibition that pays homage to late photographer, Lex Mrocki with his journalistic body of work showcased with his personal collection of photographs of noteworthy subjects that include Bill Clinton.
When:
Until August 28
La Trobe Exhibition
, held at Kay Craddock's Antiquarian Bookstore in Melbourne, is an exhibition of books, prints and sculptures that honour Lieutenant Governor Charles Joseph La Trobe. The exhibition is presented by the C J La Trobe Society to celebrate their tenth anniversary.
When:
Until August 3 - Closed Sundays
A Group Of 8
, showing at Melbourne's Fo Guang Yuan Art Gallery, is a contemporary art exhibition by eight distinct artists who have ties to Poland but call Melbourne home. Paintings, ceramics and sculpture capture themes reflecting the Australian landscape, the natural environment and human form.
When:
July 11 to August 12 - Closed Sundays
Women with Clever Hands
, a temporary exhibition held at Melbourne Museum, showcases a selection of Aboriginal fibre work by women artists from Gapuwiyak in northeast Arnhem Land. With baskets, bags, mats, sculptural figures and jewellery, the works reflect the complexities of their land and culture.
When:
Until August 28
MIFF 60
, presented at ACMI Cinema in Federation Square, is an exhibition of the Graphic Art of the Melbourne International Film Festival, held to celebrate their 60th anniversary. Showcasing the festival's eclectic designs over the years, displays include leaflets, photos and more.
When:
Until August 8
View More Exhibitions
Expos, Launches, Open Days & Lectures
Australian Woodworking and Technology Expo
, held at Melbourne Exhibition Centre, showcases the woodworking industry with the latest products and ideas from around the world including software, fittings, surface materials and more along with workshops and presentations.
When:
Thursday to Saturday, July 28 to 30
Craft & Quilt Fair
, held at Melbourne Exhibition Centre, has the freshest ideas from artists on show with inspirational displays from craft specialists from all over Australia along with demonstrations from guests that include Liz DeLuca, Louise Snook, Rachel Greig and Kay Haerland.
When:
Thursday to Saturday, July 28 to 30
Herald Sun Melbourne Career Expo
, held at Melbourne Exhibition Centre, features over 150 exhibitors from Australia and overseas. Offering information about career opportunities for people of all ages, the expo includes a broad range of seminars and free services.
When:
Friday to Sunday, July 29 to 31
Victoria's New Age Healing & Psychic Expo
, appearing in Sunbury, showcases a wide range of stalls offering jewellery, incense, salt lamps, crystals and more. Visitors to the expo will also be able to have a personal psychic reading with experienced mediums, clairvoyants and tarot readers.
When:
Sunday July 31 - 10am to 5pm
Car Shows
Car Clubs Showcase
, held at Federation Square, features a different Car Club every month when car enthusiasts and general public alike can wander through an amazing array of classic, modern and vintage cars. This month's free event presents cars on display from the Morris Car Club.
When:
Sunday July 31 - 11am to 2:30pm
Melbourne Tours
Melbourne's Underbelly Crime Tour
lets you discover the darker side of Melbourne as you walk in the footsteps of notorious criminals, exploring the scenes of some of the city's most infamous criminal events. The tour also includes 50% discount on entry to the Old Melbourne Gaol.
More on Melbourne's Underbelly Crime Tour
More Expos & Launches
|
More Open Days
|
More Tours
Performances & Theatre
The Mall
, directed by Stephanie Lee, is Thomas Sainsbury's popular play about the eleven days in which the inhabitants of a local mall who go about their lives while a food court attendant plans their destruction. The novel and darkly humorous play is held at Brunswick's AtticErratic.
When:
Tuesday to Saturday, July 26 to 30
Death to Carnivale!
is an alternative horror-gore musical that tells of an old wild west carnival troupe and the tragedy brought by their showman Barnaby's spiralling descent into demonic madness. With an original goth-rock score, the wicked production is held at Revolt in Kensington.
When:
Wednesday to Saturday, July 27 to 30
Pin Drop
, presented by Southbank's Malthouse Theatre, is a performance by Tamara Saulwick. Drawing on interviews with people aged six to 92 to create an immersive audio-sensory world, the production explores the most private of experiences, fear, and the primal urges it inspires.
When:
July 26 to August 7
Little Help From My Friends
, held at Preston's Darebin Arts & Entertainment Centre, is Promac Productions' new show that celebrates The Beatles with David Cameron and his band joined by Philip Wheeldon as Narrator, taking the audience through the story of the legendary band.
When:
Friday July 29 - 11am
Buddy's Back!
is an exciting theatre show featuring Scot Robin who appeared in the original cast of the smash hit musical Buddy, playing the rock and roll legend. Performing Buddy Holly's hit songs including That'll Be The Day, he'll appear at Bulleen's Manningham Hotel.
When:
Saturday July 30
Hamlet
, presented by Melbourne Theatre Company in Southbank, sees Shakespeare's classic tale of revenge and tragedy given a fresh and contemporary interpretation in this reworking of one of the greatest plays by the same team that uniquely brought Richard III to life last year.
When:
July 19 to August 31
J.A.T.O
, presented by MKA theatre in Prahran, is a play Vedrana Klepica. Adapted by RE Ross Trust winner Declan Greene, the performance tells of a band of terrorist freedom fighters who have disguised themselves and come equipped with instruments and a shotgun type Marocchi model 03.
When:
July 12 to 30 - Tuesdays to Saturdays
Love Never Dies
brings the phenomenal musical hit to Melbourne with performances at the Regent Theatre. Continuing Andrew Lloyd Webber's greatest love story, The Phantom of the Opera, the musical extravaganza follows on ten years after the Phantom's disappearance and his new life in New York.
When:
May 29 to November 17
|
Book Now
ROCK OF AGES
, held at Melbourne's Comedy Theatre, is a hilarious, feel-good love story set in 1987 when a small-town girl meets a big-city dreamer in L.A.'s most legendary rock club. Told through music of the era, the comedy includes hits such as 'Don't Stop Believin', 'The Final Countdown' and other classics.
When:
Until August 14
|
Book Now
Classical, Choral & Recitals
Randy Newman
, a living musical legend, gifted composer and social satirist, will be performing at the Arts Centre where he'll be joined in the special concert with the Melbourne Symphony Orchestra as they present some his greatest songs and music from his magnificent movie scores.
When:
Friday & Saturday, July 29 & 30
Baroque Triple Bill
, presented by Victorian Opera and performed at Melbourne Recital Centre, features fully staged cantatas from two great composers with Bach's comic works, Coffee Cantata and Fight Between Phoebus and Pan paired with a tragic love story by Monteverdi.
When:
July 28 & 30 and August 1, 2, 4 & 5
Manins, Gould, Jones Trio
, an award-winning group with extraordinary compositional and improvisatory skills, will be performing at Montsalvat in Eltham where they'll present music from their new recording, as well as pieces from their award-winning 2008 CD, Under the Tall Trees.
When:
Sunday July 31 - 3pm
Burlesque, Cabaret & Dance
Lolo and Berto and Friends
, performed at the Butterfly Club in South Melbourne, features the award-winning Susan Bamford Caleo as Lolo and Robert Stephens as Berto as they capture the heart and humour of Europe in the 1920s and 30s with accordion, voice and musical surprises.
When:
Thursday to Sunday, July 28 to 31
Burlesque Rio Carnivale!
sees Madame Natalia's Cirque de Femmes at Fitzroy's Burlesque Bar tip their feathers to Rio and its colourful culture with a special night of performances featuring featuring Madame Natalia herself and burlesque girls, Bijou, Honey B Goode and Bella-d.
When:
Friday July 29 - Shows at 7:30pm & 11pm
Die Winterreise
, performed at Southbank's Malthouse Theatre, is Matthew Lutton's re-imagining of Schubert's song cycle of a lovelorn wanderer. Blending dance, music and theatre, the touching production features Paul Capsis, dancer James O'Hara and actor George Shevstov.
When:
July 20 to 31
Three JJJacks
, performed at Melbourne's 24 Moons, is a darkly twisted and irreverently funny foray into the Cabaret/Burlesque world where morals are challenged as Paul Moder hosts and performs as three insane lads each called Jack and faced with beautiful temptresses.
When:
Until August 3 - Wednesdays, 8:30pm
The More-Bang-For-No-Buck Burlesque Show!
is a night of free entertainment at Red Bennies in South Yarra with MC Madame Natalia and rotating burlesque stars each week. With sassy broads, fun and music, the end-of-weekend burlesque injection is a sure-fire cure for winter blues.
When:
Until August 7 - Sundays, 7pm
The Burlesque Hour Loves Melbourne
, presented at fortyfivedownstairs in Flinders Lane, features a different Melbourne icon every week with the global smash hit that has set critics raving around the world returning to Melbourne at last with big names that include Rhonda Burchmore.
When:
Until August 14, Thursdays to Sundays
Meow Meow:
July 21 to 31
Constantina Bush & the Bushettes:
August 4 to 7
Rhonda Burchmore:
August 11 to 14
View More Performances & Concerts
Entertainment & Nightlife
Sisters For Sisters
, held at Melbourne's Toff in Town, brings together Melbourne-based female musicians, dancers, DJs, visual artists, spoken word artists and designers to perform in solidarity and raise awareness for those who are exploited, sold and abused through sex-trafficking.
When:
Tuesday July 26 - 7:30pm to 11:30pm
Pulp
will be appearing at Melbourne's Festival Hall, bringing together Jarvis Cocker with the original members of the band. With the concert full of hits from their much loved, seven album career, they'll perform much-loved 90's anthems such as the monumental hit, 'Common People'.
When:
Friday July 29
Moving Pictures
, a chart-topping band from the 80's whose music featured in Footloose, have reformed thirty years after their debut album release and will be appearing at St Kilda's Palais Theatre to mark the anniversary with a special performance for one night only.
When:
Friday July 29 - 8pm
BABBA
, appearing at the Italian Sports Club in Werribee, is a not to be missed experience with all the excitement a live show can deliver as Benny, Bjorn, Agnetha and Frida perform the very best of ABBA's amazing songs with their fabulous band, light show and costumes.
When:
Friday July 29
3 Years Of Clear Springs
celebrates the three years since Clear Springs Entertainment took shape to support local independent talent in the music industry. Also held to launch compilation CD, Parx-e Volume 2 at Richmond's Central Club, guests include Black Hayet and The Superguns.
When:
Saturday July 30
Tiago Brissos
, an acclaimed guitarist who captures the middle ground of European and South American music, will be holding a solo guitar recital for one night only at South Melbourne's Butterfly Club, where he'll showcase works by Jorge Morel, Quique Sinesi, Jose Peixoto and others.
When:
Saturday July 30 - 7pm
View More Live Gigs
Comedy & Magic
The Impro Cave
, presented by Impro Melbourne and held at The Space in Prahran, features some of Melbourne's best comic and theatrical talent in an exciting, hilarious show that's a unique experience each week with performances improvised from audience suggestions to truly put the performers through their paces.
When:
Sundays, 7:30pm - Rookie Show held at 6pm
View More Comedy & Magic
Cinema
Melbourne Horror Film Society
, a not-for-profit group that screens the best and worst horror films ever made, holds monthly film sessions at Bar 303 in Northcote. With a generous entry fee by membership, they'll be screening Night of the Creeps by Fred Dekker.
When:
Tuesday July 26 - 7:30pm
Short Cut: Monthly Film Night
, held at Red Bennies in South Yarra, showcases short films from Australia and around the world. The film nights also feature Q & A sessions following screenings along with the chance for fans and fellow filmmakers to network with one another.
When:
Tuesday July 26, 8pm - $5 Entry
Outside-in Cinema
, held at Experimedia in the State Library of Victoria, is a special season of free cinema this winter, showcasing films donated to the Library's collection. Offering a great night in, the program features animated films from around the world and contemporary documentaries along with prizes on offer.
When:
Wednesdays Until August 24 - 6:30pm
View More Cinema Events
Melbourne For Kids
Backyard Open Studio
, presented by Melbourne's ArtPlay, gives children all the power and fun as they join a professional designer to work with the tools that real architects use while they design, then create the perfect play space in an 'imaginary backyard landscape'.
When:
Friday to Sunday, July 29 to 31
Family Zone
, presented by the Salvation Army in Doncaster East, offers a great family experience, featuring the innovative Australian developed parenting program Starting Points along with fun for children with their kidzone including music, storytelling, crafts and games.
When:
Sundays - 2:30pm to 4:30pm
Meet Melbourne Cup Champion Subzero
as part of the celebrations for the officially nominated birthday for thoroughbred horses. Appearing at Melbourne's National Sports Museum, along with the chance to meet and pat the Melbourne Cup champion there'll also be craft activities.
When:
Monday August 1 - 11:30am
Waterfront City Fireworks
, held to celebrate winter, offers a FREE fireworks display every Friday night during July. With the chance to watch the sky come alive, Waterfront City will be one of the best vantage points to watch spectacular displays programmed to music with special themes.
When:
Fridays in July - 7pm
Art of the Brick
, a one-of-a-kind LEGO brick art exhibition at Federation Square, features Nathan Sawaya's large-scale LEGO sculptures that have broken gallery records around the world, amazing not only fans of LEGO but also millions of art lovers, both young and old.
When:
Until September 30
Circus
Silvers Grand Magic Circus
will be holding performances at Reservoir. Established in 1976, Silvers Grand Magic Circus offers a great show for people of all ages with performers including everything from jugglers and clowns to acrobats, international performers and more.
When:
Until August 21 - Reservoir - Various Dates & Times
View More Children's Events
Markets, Fetes and Fairs
Melbourne Market Guide
View MARKETS calendar
to make the most of the rare sunny days (it's a coin toss, isn't it!) and head to one of Melbourne's many excellent markets for a bargain!

A growing number of food, produce and even wine markets are springing up around the suburbs.
Wining & Dining
Gaye Weeden & Hayley Smorgan
, whose book 'The Butcher, The Baker, The Best Coffee Maker' explores Melbourne's best food spots and recipes, will appear at Readings in Hawthorn. $50 entry includes a signed first edition of the book along with wine and nibbles.
When:
Thursday July 28 - 6pm - Bookings Required
Hotel Windsor Tea for Seniors
offers its renowned afternoon tea at a special rate for seniors during winter when they can enjoy Melbourne's most famous afternoon tea for only $45, a saving of more than 20 per cent. A tradition since 1883, bookings are recommended for the experience.
When:
Until August - Mon to Thurs - Midday & 2:30pm
Make a Booking Today
Southgate's Progressive Dinners
, a special dining offer during winter, is a chance to experience some of the best dining Melbourne has with three delectably different courses at three different restaurants, all under one roof with participating venues including Red Emperor.
When:
Until September 4 - Sundays & Mondays
bookarestaurant.com
bookarestaurant.com
is the easiest way to book a restaurant online. With the choice to search by cuisine and location, you can find great dining offers with some of Melbourne's finest restaurants. Bookings are free and can be made online at any time of the day.
Book a Restaurant Today
Sporting Events
AFL Premiership
AFL Premiership | Round 19
Nth Melb vs Carlton
- Fri July 29, 7:40pm - Etihad Stadium
Bulldogs vs West Coast
- Sat July 30, 2:10pm - Etihad Stadium
Geelong vs Melbourne
- Sat July 30, 2:10pm - Skilled Stadium
Collingwood vs Essendon
- Sun July 31, 2:10pm - MCG
Horse Racing
Betfair Park Race Days
Midweek Meeting (Lakeside)
Wednesday July 27
Betfair Park, Sandown
Country Racing Victoria
represents racing clubs in outer metropolitan areas and small clubs in rural areas with race programs that include special days with kids' entertainment.
Highlights:
Feature Sunday Jumps Racing - Sunday July 31 - Warrnambool
Race Dates:
Thursday to Monday, July 28 to 31
Bletchingly Stakes Day
, presented by Melbourne Racing Club at Caulfield Racecourse, offers a great day of racing that also helps support Jeans for Genes Day, raising funds for the Children's Medical Research Institute and their research to advance the prevention and treatment of disease.
When:
Saturday July 30 - Gates Open 10:30am
IASbet
is Australia's premier online betting agency, offering better odds than TAB for Horse Racing and Sports Betting both in Australia and overseas. An easy way to take a punt on any one of the many races held over the long weekend, you can even receive $100 in FREE bets when you join IASbet online.
Join IASbet for $100 in FREE Bets - Learn More
Greyhound Racing
Greyhound Racing @ The Meadows
hosts a range of raceday and non-raceday events throughout the year with the venue renowned worldwide for high class racing.
Next Race Dates:
Wednesday & Saturday, July 27 & 30
View More Sports Events
Let Melbourne Know...
Advertise Your School Fete, Fair or Carnival FREE!
Everyone wants to support their local school by going to their annual fundraiser. Last year we promoted a whopping 1,200 school events. So, make sure you let your school organizers know they can list their fete, fair or carnival for
FREE @ OnlyMelbourne!
Add Your Event for FREE Today!!
Trivia & Humour
Shaggy Dog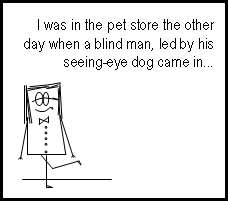 Shaggy Dog by Deej
-
Click Here to find what happens!
White's In A Name?
Melburnian 'Mac' Robertson, regarded as the greatest entrepreneur and philanthropist in contemporary Australian History was the founder of confectionery company MacRobertson's, which gave us the tasty icons of the Cherry Ripe and Freddo Frog.
A philanthropist and flagrant self-promoter, Robertson funded Mawson's Antarctic expeditions and a series of international air races. There is even an area of Antarctica named after Melbourne's legendary confectionary wizard.
Sir Douglas Mawson named a part of the Antarctic Mac Robertson Land in honour of the great entrepreneur. It was a fitting landscape to pay tribute to the Melbourne icon, who wore white suits, painted his factories white, and even used white draught horses to pull his white carts.
More about Sir Macpherson Robertson
|
Read Melbourne Trivia...
WHAT'S ON CALENDAR
OnlyMelbourne's Calendar
allows you to select any day of the year to view everything (everything!!!) on that day in an easy to read, printable display.
-:- View
What's On Calendar
-:- View
Markets Only Calendar
WHAT'S ON RSS FEEDS
We have a range of
RSS Feeds
.
NEWSLETTER
What's On this Week
is an email overview and reminder of the (too many to mention) events happening this week in Melbourne.
Get your copy
of What's On this Week!
FREE ADVERTISING
Advertising
your EVENT at OnlyMelbourne is not only easy, it's
FREE!!
-
Apply Online..
for inclusion in the What's On calendar and newsletter!
❊ Web Links ❊
→
Newsletter | #238 | What's On this Week
→
Subscribe to OnlyMelbourne - Get your copy of What's On this Week!
→
List Your Business or Event - It's FREE!
→
Events Calendar - Find out What's On any day of the week!
→
Mobile OnlyMelbourne
→
Melbourne for Children | Kids
→
Newsletter | #237 | What's On this Week [Last Week]
Trending HOT

Things to see, hear & do this weekend
Make the most of your weekend in Melbourne with these fabulous events. No city does it better than Melbourne, so get out and discover the very best shows, festivals, ..

White Night Melbourne 2019
White Night Melbourne returns in 2019, but not as you know it... Introducing 'White Night Reimagined' As winter fades and on the eve of spring, join us for a ..
---
Update Page Request