Newsletter | #237 | What's On this Week
Welcome to this week's Melbourne events, exhibitions, sports and community guide for Tuesday to Monday, July 19 to 25.
This week... there's a twinkle in the eyes of Margaret and David as that much-loved celluloid extravaganza the Melbourne International Film Festival rolls back into town. Now in its 60th year, the festival goes all out with an enormous program of films and special events. If you're on a budget or lost for time, those yearning for some cinematic charm can also get their fix at the Gertrude Street Projection Festival in Fitzroy.
The Melbourne Cabaret Festival also kicks off this week to bring a good dose of cheeky theatre to South Melbourne, while the State of Design Festival shows off some of the most innovative and progressive designs from a diverse range of disciplines.
This week we also have an exciting offer for all the foodies out there with a special ticket offer for OnlyMelbourne readers keen to attend the upcoming culinary showcase, Taste of Melbourne. It'll help ease the also upcoming guilt of explaining those extra pounds gained every winter.
Major Events
Film Festivals
Melbourne International Film Festival
celebrates its 60th anniversary as one of Australia's key cinema events and also one of the oldest film festivals in the world. Held at various venues, the program features films from across the globe with special guests, Q&A screenings and much more.
When:
July 21 to August 7
Music & Arts Festivals
State of Design Festival
, Australia's biggest celebration of design, offers a diverse program of interactive events, exhibitions, workshops and talks held in Melbourne and regional Victoria with this year's theme of 'Design That Moves' focusing on transport design and education.
When:
July 20 to 31
Melbourne Cabaret Festival
, held in South Melbourne across venues that include the Butterfly Club, offers a fantastic program featuring over 100 performers in 36 cabaret shows ranging from comedy and musical theatre to New York styled acts, vaudeville, edgy cabaret, queer and more.
When:
Tuesday to Sunday, July 19 to 24
Gertrude Street Projection Festival
turns Fitzroy's popular strip into an outdoor gallery of free projection displays with walls, windows, buildings and more brought to life. Festival highlights include guided tours and Sensory Overload, a night of live music and interactive projections.
When:
July 22 to 31 - 6pm to Midnight
Sensory Overload:
Friday July 29
OnlyMelbourne Welcomes
Each week we highlight some of the new business and event listings in the OnlyMelbourne Events Calendar and Business and Services directory.
Think Inc. 2011
brings the world's greatest minds to Melbourne for a far from traditional conference. Fronted by Australian funny-man Josh Thomas, guests will be entertained by a plethora of international speakers spanning science, rationalism, scepticism and secularism.
When:
September 18 - Bookings Required
Special Ticket Offer
Taste of Melbourne
, held at Carlton's Royal Exhibition Building, serves up demonstrations by the finest chefs from some of Melbourne's most prestigious and best hatted restaurants. The culinary celebration includes wine tastings, gourmet food showcases and more.
When:
September 15 to 18
SPECIAL OFFER FOR ONLYMELBOURNE READERS
Buy two ADULT STANDARD ADMISSION tickets for just $40 and make a saving of $10!
To redeem this offer simply
Visit Here
or call Ticketek on 132 849 and use the promotional code
TOMOL
*
*Offer must be redeemed before 15 September 2011. Offer is valid for Entry Only tickets.
Exhibitions - Art | Festival | Show
A Show of Hands
, held at Prahran's Chapel Off Chapel, is a series of works by Jacqui Grantford, whose exploration of humanity captures the hands of everyday people and well known people, presenting stories within each portrait that are at times inspirational, sad and heart-warming.
When:
July 19 to August 7
Opening Night:
Tuesday July 19 - 6:30pm to 8:30pm
Apparent Motion
, held as part of the State of Design Festival, is an exhibition of men's jewellery curated by Lord Coconut, who commissioned jewellers to address the theme 'apparent motion' and create wearable pieces that challenge the common concept of jewellery for men.
When:
Until July 31 - Tuesdays to Saturdays
Drawn to the Paper
, held at Fitzroy's Brunswick Street Gallery, is an exhibition of 16 pen drawings by visual artist, illustrator and musician Miriam Morris. With abstract drawings that weave figurative elements into their patterns, her works explore a childhood fascination with the loom.
When:
Until July 28
Michael Cusack
, an artist whose works began with inspiration drawn from the rock formations of Ireland's Aran Islands, will be exhibiting at Richmond's Karen Woodbury Gallery with recent pieces that explore the relationship between 2 dimensional and 3 dimensional space.
When:
Until July 30 - Wednesdays to Saturdays
Darebin Art Show
, showing at Bundoora Homestead, is an exhibition of contemporary visual arts and crafts that celebrate the depth and talent of Darebin's artistic community. Submitted works this year were inspired by the theme: City of Darebin: people, places or perceptions.
When:
Until September 17
Seen and Unseen
, held at The Jewish Museum of Australia in St Kilda, is a photographic exhibition that pays homage to late photographer, Lex Mrocki with his journalistic body of work showcased with his personal collection of photographs of noteworthy subjects that include Bill Clinton.
When:
Until August 28
La Trobe Exhibition
, held at Kay Craddock's Antiquarian Bookstore in Melbourne, is an exhibition of books, prints and sculptures that honour Lieutenant Governor Charles Joseph La Trobe. The exhibition is presented by the C J La Trobe Society to celebrate their tenth anniversary.
When:
Until August 3 - Closed Sundays
A Group Of 8
, showing at Melbourne's Fo Guang Yuan Art Gallery, is a contemporary art exhibition by eight distinct artists who have ties to Poland but call Melbourne home. Paintings, ceramics and sculpture capture themes reflecting the Australian landscape, the natural environment and human form.
When:
July 11 to August 12 - Closed Sundays
BLOKK
, a popular culture artist from Melbourne, will be presenting a new body of work to the world for the first time in nearly a decade at No Vacancy. Crossing boundaries between fine art, graffiti, graphic design and illustration, his works take inspiration from 1940's flash tattoo culture.
When:
July 14 to 24 - Closed Mondays
Everard Studley Miller
is the focus of an exhibition held by the Royal Historical Society of Victoria, examining his role as member, historian and benefactor by drawing on Miller's historical and cultural interests, revealing a glimpse of his personal life and approach to photography as a tool of historiography.
When:
July 13 to September 2 - Weekdays
Paper City
, an exhibition held at City Gallery of Melbourne Town Hall, showcases a selection of fascinating letterhead correspondence from the 1840s to the present day with over 250 letters, ranging from the quirky through to the historical, sent to the Town Clerk at the City of Melbourne.
When:
July 14 to October 31 - Closed Sundays
Women with Clever Hands
, a temporary exhibition held at Melbourne Museum, showcases a selection of Aboriginal fibre work by women artists from Gapuwiyak in northeast Arnhem Land. With baskets, bags, mats, sculptural figures and jewellery, the works reflect the complexities of their land and culture.
When:
Until August 28
The Annual Beanie Exhibition
, now in its eleventh year and held at Artisan Books in Fitzroy, exhibits a broad range of traditions and techniques used to make unique and novel beanies of every possible size, shape and material. With over hundreds of beanies on display, many beanies are for sale.
When:
July 9 to 30 - Closed Sundays
MIFF 60
, presented at ACMI Cinema in Federation Square, is an exhibition of the Graphic Art of the Melbourne International Film Festival, held to celebrate their 60th anniversary. Showcasing the festival's eclectic designs over the years, displays include leaflets, photos and more.
When:
Until August 8
View More Exhibitions
Expos, Launches, Open Days & Lectures
Decoration + Design & Furnitex
, co-located at Melbourne Exhibition Centre, offers a comprehensive furnishings Trade Fair with Furnitex presenting furniture and furniture and more, while Decoration + Design is an exclusive Trade Fair for soft furnishing and interior products.
When:
Thursday to Sunday, July 21 to 24
More about Furnitex
Design:Made:Trade
, taking place at Carlton's Royal Exhibition Building, is a diverse and inspiring trade exhibition that showcases Australian and international design culture with disciplines including industrial design, graphics, textiles, lighting, furniture, fashion and handmade objects.
When:
Thursday to Sunday, July 21 to 24
Frankston Wedding Expo
, held to help raise funds SIDS with gold coin donation on entry, features over 40 Peninsula based wedding suppliers with everything you need to plan your big day along with a variety of prizes and special offers including a prize from Hoskings Jewellers.
When:
Sunday July 24 - 10am to 3pm
Melbourne Tours
Melbourne's Underbelly Crime Tour
lets you discover the darker side of Melbourne as you walk in the footsteps of notorious criminals, exploring the scenes of some of the city's most infamous criminal events. The tour also includes 50% discount on entry to the Old Melbourne Gaol.
More on Melbourne's Underbelly Crime Tour
More Expos & Launches
|
More Open Days
|
More Tours
Performances & Theatre
Albert Herring
, performed at the Arts Centre, is an opera by composer Benjahmin Britten, whose music and story form caricatures of typical society folk and comical characters that surround Albert's journey from a credible figure one leading a debauched life of drugs and sex.
When:
July 19 to 25
Hamlet
, presented by Melbourne Theatre Company in Southbank, sees Shakespeare's classic tale of revenge and tragedy given a fresh and contemporary interpretation in this reworking of one of the greatest plays by the same team that uniquely brought Richard III to life last year.
When:
July 19 to August 31
13 - A New Musical
is a hilarious musical about the lessons one learns throughout life, and the discovery that who you want to be starts with discovering who you are. Starring Melbourne's most elite young performers and musicians, it's held at Carlton's Victorian Trades Hall.
When:
Wednesday to Sunday, July 20 to 24
Faulty Towers, The Dining Experience
, the very popular interactive comedy show, will appear at South Melbourne Town Hall. With a 3-course dinner, the evening captures the chaotic mayhem of a restaurant run by Basil Faulty, his wife Sybil and misguided waiter Manuel.
When:
Wednesday July 20
A Dinner to Die For
, held at the Retreat Hotel in Abbotsford with their Christmas in July event, is a wickedly funny Murder Mystery Dinner. Set in 1928 with host, Lord Quinten Daventry, guests are allocated a role and encouraged to attend dressed and behaving in character.
When:
Saturday July 23
Hell Ain't a Bad Place to Be
, performed at Melbourne's Athenaeum Theatre, tells the story of rock icon and AC/DC frontman Bon Scott. Nick Barker, known for his raw performances, will tell the story of Scott and his rise to fame with AC/DC, interspersed with the many hit songs Scott's known for.
When:
July 14 to 24
J.A.T.O
, presented by MKA theatre in Prahran, is a play Vedrana Klepica. Adapted by RE Ross Trust winner Declan Greene, the performance tells of a band of terrorist freedom fighters who have disguised themselves and come equipped with instruments and a shotgun type Marocchi model 03.
When:
July 12 to 30 - Tuesdays to Saturdays
Small Odysses
, presented by Rawcus at North Melbourne's Arts House, is a daring new work produced with sculptor Shaun Patten. Revelling in the anarchy and tenderness of the plain and the private, the performers negotiate Patten's structures throughout the whimsical, magical performance.
When:
July 13 to 23 - Wednesdays to Sundays
A Chorus Line
, presented by CenterStage , is the hit show that celebrates the unsung heroes of the American Musical Theatre, the chorus dancers. Held at Geelong Performing Arts Centre, the production is a brilliantly complex fusion of dance, memorable songs and compellingly authentic drama.
When:
July 14 to 23 - Thursdays to Saturdays
The History Boys
, Alan Bennet's modern classic which became a hit film, will be performed by Heidelberg Theatre Company in Rosanna. The play follows unruly yet bright sixth-form grammar school boys as they come of age and discover life's foibles during the eighties in Thatcher's Britain.
When:
July 7 to 23
The Importance of Being Earnest
, Oscar Wilde's most enduring play, will be performed by Beaumaris Theatre Inc. Regarded as one of the greatest comedies ever written, the show charts the misguided pairings of two charming gentlemen and their loves in a clever comedy of errors.
When:
July 8 to 23 - Various Dates
The Water Carriers
, presented by Melbourne Theatre Company in Southbank, is a hilarious yet deeply moving play from multi-award-winning playwright Ian Wilding, which follows a lothario named Dave who gets more than he bargained for when he tries to break the cold fašade of Kate.
When:
Until July 23
The Joy of Text
, held at the Arts Centre, is Melbourne writer Robert Reid's main stage debut for Melbourne Theatre Company. When a precocious high school student obtains a controversial book, he creates his own provocative meta-narrative and finds that his actions send the school into chaos.
When:
June 10 to July 23 - Mondays to Saturdays
Love Never Dies
brings the phenomenal musical hit to Melbourne with performances at the Regent Theatre. Continuing Andrew Lloyd Webber's greatest love story, The Phantom of the Opera, the musical extravaganza follows on ten years after the Phantom's disappearance and his new life in New York.
When:
May 29 to November 17
|
Book Now
ROCK OF AGES
, held at Melbourne's Comedy Theatre, is a hilarious, feel-good love story set in 1987 when a small-town girl meets a big-city dreamer in L.A.'s most legendary rock club. Told through music of the era, the comedy includes hits such as 'Don't Stop Believin', 'The Final Countdown' and other classics.
When:
Until August 14
|
Book Now
Classical, Choral & Recitals
A Day at the Movies
, presented by Orchestra Victoria, is a historical journey through popular film scores and music made famous on the big screen. Returning by popular demand to the Arts Centre, the concert program features an all new repertoire of movie favourites.
When:
Friday July 22 - 11am & 1.30pm
Delovely: The Music of Cole Porter
, held at Melbourne Recital Centre, features vocals and piano with Australia's first lady of jazz, Janet Seidel. Joined by David Seidel on bass and Chuck Morgan on guitar, they'll perform works from Cole Porter's incredible catalogue.
When:
Friday & Saturday, July 22 & 23 - 7:30pm
Tungsten Duo
, a unique combination of Flute with Emily Chaffee and Percussion with Erica Rasmussen, will perform at Melbourne's Collins Street Baptist Church, where they'll be joined by guest artists Shane Pritchard and Kate Burns as they also launch their first CD.
When:
Sunday July 24 - 2pm
Burlesque, Cabaret & Dance
Die Winterreise
, performed at Southbank's Malthouse Theatre, is Matthew Lutton's re-imagining of Schubert's song cycle of a lovelorn wanderer. Blending dance, music and theatre, the touching production features Paul Capsis, dancer James O'Hara and actor George Shevstov.
When:
July 20 to 31
Limbo
, performed at the David Williamson Theatre in Prahran, is a theatrical journey told through the arts of circus, puppetry, dance and illusion. Exploring the lines between reality and fantasy as an old widow's paintings come to life, it's inspired by the Untitled painting of M. Wilinski.
When:
July 13 to 23 - Except Mondays
Three JJJacks
, performed at Melbourne's 24 Moons, is a darkly twisted and irreverently funny foray into the Cabaret/Burlesque world where morals are challenged as Paul Moder hosts and performs as three insane lads each called Jack and faced with beautiful temptresses.
When:
Until August 3 - Wednesdays, 8:30pm
The More-Bang-For-No-Buck Burlesque Show!
is a night of free entertainment at Red Bennies in South Yarra with MC Madame Natalia and rotating burlesque stars each week. With sassy broads, fun and music, the end-of-weekend burlesque injection is a sure-fire cure for winter blues.
When:
Until August 7 - Sundays, 7pm
The Burlesque Hour Loves Melbourne
, presented at fortyfivedownstairs in Flinders Lane, features a different Melbourne icon every week with the global smash hit that has set critics raving around the world returning to Melbourne at last with big names that include Rhonda Burchmore.
When:
Until August 14, Thursdays to Sundays
Meow Meow:
July 21 to 31
Constantina Bush & the Bushettes:
August 4 to 7
Rhonda Burchmore:
August 11 to 14
View More Performances & Concerts
Entertainment & Nightlife
muckle pup
, performing at Melbourne's City Library as part of their popular Acoustica concert series, uses nylon string guitar, his gentle baritone voice and electronic gadgetry to create a performance of spacious, haunting music that's mix of reflective songs and experimental tunes.
When:
Thursday July 21 - 6pm to 7pm
Bluestone Junction
, performing at Thornbury Theatre, recreates the sounds of Bluegrass to capture a sound straight from the late 40s and early 50s before electric instruments took centre stage. With original compositions, they also perform classics from bluegrass pioneers.
When:
Friday July 22 - Doors Open 8pm
Claymore
, one of Australia's most popular festival acts and finest Celtic bands, will perform at Melbourne's Spensers Live. Mixing traditional Scottish and Irish music with a modern rock style, the band has a diverse and unique sound using fiddle, bagpipes and even didgeridoo.
When:
Saturday July 23
Jinja Safari
, with their first performance at Richmond's Corner Hotel now sold out, have announced a second show due to popular demand. Crusaders of a genre called forest-rock, Jinja Safari, features frontmen and multi-instrumentalists Marcus Azon and Pepa Knight.
When:
Sunday July 24 - Doors Open 7:30pm
The Daryl McKenzie Jazz Orchestra
, one of the best shows in town, will perform at Melbourne venue, The Apartment. With an 18-piece orchestra, McKenzie proves why he's one of Australia's best musicians with legends like Tom Jones using his arrangements.
When:
Monday July 25
View More Live Gigs
Comedy & Magic
SuperGirly
, whose performances have won fans overseas and seen her support Elton John, will perform at Downstairs At Alma's in Caulfield North. Leaving no artist unturned, SuperGirly performs all the latest and great old time pop hits with re-written lyrics and a comical twist.
When:
Fridays, July 22 & 29 - 8pm
The Impro Cave
, presented by Impro Melbourne and held at The Space in Prahran, features some of Melbourne's best comic and theatrical talent in an exciting, hilarious show that's a unique experience each week with performances improvised from audience suggestions to truly put the performers through their paces.
When:
Sundays, 7:30pm - Rookie Show held at 6pm
View More Comedy & Magic
Cinema
Outside-in Cinema
, held at Experimedia in the State Library of Victoria, is a special season of free cinema this winter, showcasing films donated to the Library's collection. Offering a great night in, the program features animated films from around the world and contemporary documentaries along with prizes on offer.
When:
Wednesdays Until August 24 - 6:30pm
View More Cinema Events
Melbourne For Kids
Jay Laga'aia
, the popular presenter from ABC TV's Play School, will be performing live at various venues with his brand new show Jays Place. Touring Australia for the first time, the interactive 45 minute show features Jay's own music from his Aria nominated children's CDs.
When:
Until Sunday July 24 - Various Venues
Waterfront City Fireworks
, held to celebrate winter, offers a FREE fireworks display every Friday night during July. With the chance to watch the sky come alive, Waterfront City will be one of the best vantage points to watch spectacular displays programmed to music with special themes.
When:
Fridays in July - 7pm
High School Musical
, presented by Croydon Secondary College, brings the smash hit Disney movie to the stage. Held at Ringwood's Karralyka Theatre, the show follows the social upheaval that ensues when members of different cliques break rank by performing together.
When:
Wednesday to Friday, July 20 to 22
Beauty and the Beast: In Concert
brings Disney's enchanting masterpiece to the stage at Northcote Town Hall with a special 'In Concert' presentation that's sure to delight audiences young and old as they follow the tale of Belle and how she touches the heart of the Beast.
When:
Thursday to Sunday, July 21 to 24
Circus
Silvers Grand Magic Circus
will be holding performances at Caulfield Racecourse. Established in 1976, Silvers Grand Magic Circus offers a great show for people of all ages with performers including everything from jugglers and clowns to acrobats, international performers and more.
When:
Until July 24 - Various Dates & Times
View More Children's Events
Markets, Fetes and Fairs
Way We Wear Vintage Fair
, held at Williamstown Town Hall, is a highlight for collectors of vintage clothing and accessories with second hand dealers from all over Australia offering antique, retro and designer label fashions, along with a travelling exhibition of vintage bridal gowns.
When:
Saturday to Sunday, July 23 to 24
Melbourne Stamp, Coin & Collectables Fair
, presented by the Australasian Philatelic Traders Association at Malvern Town Hall, features stall holders with APTA Limited Edition Show Overprints and PNCs available for sale along with appraisals and valuations on offer during the event.
When:
Saturday & Sunday, July 23 & 24 - 10am to 5pm
Gigantic Model Railway & Toy Train Garage Sale
, held at the Scout Hall of Forest Hill's Mahoneys Reserve, offers a huge range of items for model train enthusiasts. With new and used equipment, there'll be many tables on offer, including that of M.C. Model Railways & Collectables.
When:
Sunday July 24 - 9am to 2pm
Melbourne Market Guide
View MARKETS calendar
to make the most of the rare sunny days (it's a coin toss, isn't it!) and head to one of Melbourne's many excellent markets for a bargain!

A growing number of food, produce and even wine markets are springing up around the suburbs.
Wining & Dining
Hotel Windsor Tea for Seniors
offers its renowned afternoon tea at a special rate for seniors during winter when they can enjoy Melbourne's most famous afternoon tea for only $45, a saving of more than 20 per cent. A tradition since 1883, bookings are recommended for the experience.
When:
Until August - Mon to Thurs - Midday & 2:30pm
Make a Booking Today
Southgate's Progressive Dinners
, a special dining offer during winter, is a chance to experience some of the best dining Melbourne has with three delectably different courses at three different restaurants, all under one roof with participating venues including Red Emperor.
When:
Until September 4 - Sundays & Mondays
bookarestaurant.com
bookarestaurant.com
is the easiest way to book a restaurant online. With the choice to search by cuisine and location, you can find great dining offers with some of Melbourne's finest restaurants. Bookings are free and can be made online at any time of the day.
Book a Restaurant Today
Sporting Events
AFL Premiership
AFL Premiership | Round 17
St Kilda vs Adelaide
- Fri July 22, 7:40pm - Etihad Stadium
Nth Melb vs Lions
- Sat July 23, 2:10pm - Etihad Stadium
Essendon vs Carlton
- Sat July 23, 7:10pm - MCG
Geelong vs Richmond
- Sun July 24, 1:10pm - Etihad Stadium
Melbourne vs Hawthorn
- Sun July 24, 2:10pm - MCG
Rugby
NRL Premiership | Round 20
Melbourne Storm Home Game
Melbourne Storm vs Brisbane Broncos
Friday July 22 - 7:35pm
AAMI Park
Horse Racing
Betfair Park Race Days
Midweek Meeting (Lakeside)
Wednesday July 20
Betfair Park, Sandown
Flemington Winter Race Day
offers racing at its best with the event at Flemington Racecourse also featuring tours of the Flemington Heritage Centre and free activities for children on the public lawn with outdoor games, face painting and crafts.
When:
Saturday July 23
Country Racing Victoria
represents racing clubs in outer metropolitan areas and small clubs in rural areas with race programs that include special days with kids' entertainment.
Highlights:
Jack Maher Classic - Sunday July 24 - Wodonga
Race Dates:
Thursday to Monday, July 21 to 25
IASbet
is Australia's premier online betting agency, offering better odds than TAB for Horse Racing and Sports Betting both in Australia and overseas. An easy way to take a punt on any one of the many races held over the long weekend, you can even receive $100 in FREE bets when you join IASbet online.
Join IASbet for $100 in FREE Bets - Learn More
Greyhound Racing
Greyhound Racing @ The Meadows
hosts a range of raceday and non-raceday events throughout the year with the venue renowned worldwide for high class racing.
Next Race Dates:
Wednesday & Saturday, July 20 & 23
Community Sports
Adidas All Schools Cross Country Championships
, held at Bundoora Park and presented by the peak athletic body in the state, Athletics Victoria, is part of their events held to encourage, improve and promote a range of sports for all of their members.
When:
Saturday July 23
View More Sports Events
Let Melbourne Know...
Advertise Your School Fete, Fair or Carnival FREE!
Everyone wants to support their local school by going to their annual fundraiser. Last year we promoted a whopping 1,200 school events. So, make sure you let your school organizers know they can list their fete, fair or carnival for
FREE @ OnlyMelbourne!
Add Your Event for FREE Today!!
Trivia & Humour
Shaggy Dog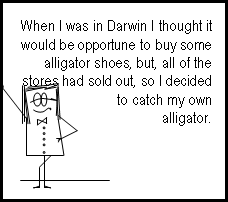 Shaggy Dog by Deej
-
Click Here to find what happens!
I'd Swear Someone Lunched Over My Grave!
Many people assume the first cemetery in Melbourne was the
Old Melbourne Cemetery
, whereas in fact it was
Burial Hill
, known today as Flagstaff Gardens.
These days, the park is the most highly used garden in Melbourne (per square metre) and a popular lunchtime oasis for workers in the city's northwest.
Willie, the child of James Goodman was the first person to buried in Melbourne, Port Phillip District. He was buried on 13th May 1836 at
Burial Hill
. This site was only used for about 6 burials.
Read more about Melbourne Cemeteries
|
Read Melbourne Trivia...
WHAT'S ON CALENDAR
OnlyMelbourne's Calendar
allows you to select any day of the year to view everything (everything!!!) on that day in an easy to read, printable display.
-:- View
What's On Calendar
-:- View
Markets Only Calendar
WHAT'S ON RSS FEEDS
We have a range of
RSS Feeds
.
NEWSLETTER
What's On this Week
is an email overview and reminder of the (too many to mention) events happening this week in Melbourne.
Get your copy
of What's On this Week!
FREE ADVERTISING
Advertising
your EVENT at OnlyMelbourne is not only easy, it's
FREE!!
-
Apply Online..
for inclusion in the What's On calendar and newsletter!
❊ Address & Contact ❊
⊜ Newsletter | #237 | What's On this Week Melbourne |
Map
❊ Web Links ❊
→
Newsletter | #237 | What's On this Week
→
Subscribe to OnlyMelbourne - Get your copy of What's On this Week!
→
List Your Business or Event - It's FREE!
→
Events Calendar - Find out What's On any day of the week!
→
Mobile OnlyMelbourne
→
Melbourne for Children | Kids
→
Newsletter | #236 | What's On this Week [Last Week]
Trending HOT

Things to see, hear & do this weekend
Weekends are precious. Two days to do what we please. All day Saturday and Sunday to chill, fill and party to our hearts content. No city does it better than ..

Australian Open 2019
Melbourne in January means only one thing - the Australian Open. With the world's top tennis players fighting it out for the first Grand Slam title of the year, there's ..
---
→
Page Editor