Newsletter | #232 | What's On this Week
Welcome to this week's Melbourne events, exhibitions, sports and community guide for Tuesday to Monday, June 14 to 20.
This week... the streets are alive with the sound of music as Coburg Carnivale brings entertainment to Sydney Road with a program of music and arts, while Emerge Festival sets up its own little orange witch hats and holds a block party on Fitzroy's Napier Street to celebrate many a culture with food, music and markets.
Melbourne gets a touch of the Irish with an affair much less raucous than St Pat's Day as Bloomsday in Melbourne honours Bloomsday, which in turn honours James Joyce's rollicking yarn, Ulysses, which in turn again honours Homer's Odyssey.
There's a touch of cartoonery with the Melbourne International Animation Festival offering an enormous program of cinema for young and old. And carrying on with the art bent, there's Northern Exposure Festival, which celebrates Northcote's thriving arts culture.
Personally, I'd like to thank those involved with Northern Exposure for offering a concise summary of what's involved in their event. Too often these days it's a chore making sense of any artists statements with all their vague psychobabble and elaborate subtexts. Quite often it reads like the nonsense of angry penguins typing Shakespeare, assuming the monkeys were on strike.
Anyway, fans of such elusive chicanery will no doubt welcome Bloomsday with open arms... and equally open interpretations.
Major Events
Coburg Carnivale
brings music and art to the public with the Sydney Road shopping precinct and Victoria Street Mall coming alive with a showcase of colour and culture. With diverse roving performances and special events, highlights include Saturday Carnivale in the Mall with workshops, parades and more.
When:
Tuesday to Saturday, June 14 to 18
Emerge Festival
will present Freedom From Fear, a free celebration held as part of Refugee Week in Victoria. Taking place at Fitzroy Town Hall and along Napier Street, the block party features three stages of nonstop world music, a vibrant marketplace, food stalls, workshops, children's activities and more.
When:
Sunday June 19, Midday to 5pm
The Light in Winter
, Federation Square's annual celebration of light and enlightenment, offers a free program of events that brings together local and international artists, designers and multicultural communities with a series of light-based artworks, community events and forums and a mid-winter Solstice Celebration.
When:
June 2 to July 3
Music & Arts Festivals
Bloomsday in Melbourne
, held each year, is a literary festival that celebrates James Joyce's novel, Ulysses. Held to entertain as well as demystify Joyce and his work, the festival features a seminar, special dinner and the play 'An Irishman and a Jew Go into a Pub', based on the Cyclops chapter of Ulysses.
When:
Thursday & Friday, June 16 & 17
Northern Exposure Festival
celebrates the creative community and arts culture entrenched in Northcote with a range of performances and art exhibitions held in shop fronts throughout Northcote's High Street. With visual art displays, artist talks and demonstrations, the festival includes vibrant artisans markets.
When:
June 17 to July 3
Film Festivals
Warburton Film Festival
, held at the Upper Yarra Arts Centre in Warburton, offers a weekend of films, food and fun at one of Australia's longest running film festivals. With special screenings and events, the festival is presented by the Yarra Ranges Film Society, which was first established in 1999.
When:
Friday to Sunday, June 17 to 19
Melbourne International Animation Festival
, held at ACMI Cinema in Federation Square, celebrates its eleventh year with a comprehensive line-up of unique animated short films that include recent productions and classics from the archive with over 400 films featured in over 40 festival programs.
When:
June 20 to 26
Food Festivals
Winter WineFest
celebrates the best of Nillumbik's wineries with a weekend of special dinners and entertainment. Held at six of the best boutique wineries, including Yarrambat Estate and Redbox Vineyard in Kangaroo Ground, the family owned wineries are just 10 minutes apart, and just 35minutes from Melbourne.
When:
Saturday & Sunday, June 18 & 19
Exhibitions - Art | Festival | Show
Small Works Exhibition
, held at Brunswick Street Gallery, showcases submitted works and the winning pieces of it annual $10,000 Small Works Prize. Featuring works that were allowed to span all mediums and themes, both framed or unframed, entrants had to submit pieces no larger than 30cm.
When:
June 14 to 30
Opening & Awards Night:
Friday June 17 - 6pm
Vision over Visibility
, showing at Kinross House in Toorak, is an exhibition by Libby Byrne, a well-known Melbourne artist, art therapist and educator. With works that focuses on spirituality, drawing on her own inspirations to inspire others, she has exhibited widely in galleries specialising in spiritual art.
When:
June 17 to July 17
Opening Night:
Thursday June 16 - 7:30pm to 9pm
Artist's Talk:
Sunday July 3 - 2pm
Australian Woodturning Exibition
, presented by the Whitehorse Woodturners Club, offers a rare chance to view some of the best woodturning in Australia with works that will inspire all woodturners and anyone appreciative of woodcraft. It's held at the Waratah Room of the Whitehorse Centre in Nunawading.
When:
Friday to Sunday, June 17 to 19
Fantasy fulfilment and the invisible provocateur
is an exhibition by Penelope Trotter, held at Caulfield's Monash University. Drawing on fantasies inspired by repressed desires, Penelope aimed to publicly fulfil these as far as possible using Surrealist Ethnographic Documentary techniques.
When:
June 14 to 24 - Closed Sundays
Black Box <> White Cube
, held at the Arts Centre, is a free exhibition exploring the intersections between art and performance. Focusing on 1970's performance art and how influences such as music and dance have affected contemporary Australian art, participating artists include Philip Brophy and Rose Farrell.
When:
Until September 25
Archiving the Nights
, presented at James Makin Gallery in Collingwood, is an exhibition of recent works by Adam Nudelman, a talented painter whose works capture the realism of landscapes and skies while also casting a slight slant of the unreal, challenging the viewer to straddle between the two.
When:
Until June 25 - Tuesdays to Saturdays
Journey Through Landscape, Sea & Sky
, held at Town Hall Gallery in Hawthorn, is an exhibition by Rupert Gray and Liz Johnson, artists who both have a focus on the landscape genre, yet work in contrasting ways with Johnson's series created in the moment to capture the scene while Gray's works lean toward abstraction.
When:
Until June 25 - Wednesdays to Saturdays
Black and White
, presented at Bundoora Homestead, documents Indigenous Australia through the lens with pieces ranging from the commercial photography of European immigrants in the 1870s, through to the conceptually driven work of some of today's most celebrated and contemporary Aboriginal artists.
When:
Until July 10
Steven Perrette
, whose works are drawn from observation and use saturated colour to heighten contrast and mood, will be holding a solo exhibition of drawings at Arts Project Gallery in Northcote. Detailing sights from a train, Perrette shapes for us the hideous beauty and poignant loneliness of the modern world.
When:
Until July 20 - Closed Sundays
Pieces of Fate
, presented by Melbourne's Pieces of Eight Gallery, is a group exhibition of exquisite handcrafted pendants. With works from 37 of the gallery's represented artists who have broadly explored the idea of an objects fate and how the pendant can tell a story, possess magical powers or even protect an individual.
When:
Until July 2
Artists' Workshop:
June 25 - Bookings Essential
Appearances
, featured at the Australian Centre for Contemporary Art in Southbank, is an exhibition by Turner prize exhibiting artist Nathan Coley. The major commission transforms ACCA's large exhibition hall into a civic plaza, defined by a series of cast concrete platforms in situ, , inspired by designs of Oscar Niemeyer.
When:
May 28 to July 24
Tutankhamun
, presented by Melbourne Museum, will for the first time in Australia's history see this record-breaking exhibition visit Melbourne for its only Australian stop before the Egyptian treasures, which include Tutankhamun's golden canopic coffinette, are returned to their home in Cairo.
When:
Until November 6
|
Book Tickets
View More Exhibitions
Expos, Launches, Open Days & Lectures
MyBiz Expo
, taking place at Melbourne Exhibition Centre, is a 'one stop shop' for anyone in the SME sector seeking information about best practice and sustainability. The expo allows people to meet with over 50 business experts, gain access to the latest business trends, products and services and more.
When:
Thursday & Friday, June 16 & 17
Australian Dance & Performing Arts Expo
, held at Melbourne Exhibition Centre, celebrates the dance and performing arts industry with a showcase of the latest dance accessories, fashions and gear. With workshops and over 150 exhibitors, the expo features schools, retailers, agencies, venues and more.
When:
Friday to Sunday, June 17 to 19
Reinvent Your Career Expo
offers information on career opportunities, skills matching, and alternative education options for those looking to explore future career paths. With the largest gathering of employers, educators and trainers on offer at one great venue, it's held at Melbourne Exhibition Centre.
When:
Saturday & Sunday, June 18 & 19
Victoria's New Age Healing & Psychic Expo
, appearing at Bendigo's Quality Resort, showcases a wide range of stalls offering jewellery, incense, salt lamps, crystals and more. Visitors to the expo will also be able to have a personal psychic reading with experienced mediums, clairvoyants and tarot readers.
When:
Saturday & Sunday, June 18 & 19
Melbourne Tours
Melbourne's Underbelly Crime Tour
lets you discover the darker side of Melbourne as you walk in the footsteps of notorious criminals, exploring the scenes of some of the city's most infamous criminal events. The tour also includes 50% discount on entry to the Old Melbourne Gaol.
More on Melbourne's Underbelly Crime Tour
More Expos & Launches
|
More Open Days
|
More Tours
Performances & Theatre
The Bearskinner
, held at St Kilda's Theatre Works, is the award winning play that re-imagines the classic Brothers Grimm tale. The story of a young soldier who makes a wager with the devil after losing everything to war, the dark comedy incorporates live music, bad poetry and outrageous innuendo.
When:
June 15 to July 3 - Tuesdays to Sundays
The Roar of the Butterfly
, held appropriately at South Melbourne's Butterfly Club, is a one-woman play with original music, based on a true story. Starring Spider Saloff, portraying eight different characters, the amusing and moving show revolves around a memorial service for Butterfly, an Asian drag queen.
When:
Thursday to Sunday, June 16 to 19
Rainbows End
, performed at Darebin Arts Centre in Preston, is a play by Jane Harrison, which tells the touching and humorous story of three generations of Koori women who live on a flood prone riverbank near a country town. Set against the Queen's visit in the 1950's, it stars Christine Anu and Lillian Crombie.
When:
Friday June 17 - 7:30pm
City of Angels
, presented by VCA Contemporary Music and Performing Arts, brings to life the glamorous, seductive Hollywood of the 1940's. The musical comedy captures two worlds as it explores one that deals with the writing of a Film Noir screenplay, while the other world is an enactment of that screenplay.
When:
Until June 18
Home For Lunch
, performed at Prahran's Chapel Off Chapel, is a new Australian play by Rebecca Lister in collaboration with David Bardas. A comedy-drama about the dilemma of retirement and the impact it has on a marriage, the play is a look at one man's personal journey as he learns to let go and move on.
When:
June 16 to July 3 - Tuesdays to Sundays
Much Ado About Nothing
, performed at the Arts Centre, is Bell Shakespeare's third production of the classic tale of family pride, vendettas, and the notion of male honour. Last performed by the renowned theatre company in 2000, the exuberant and elaborate comedy features Toby Schmitz and Blazey Best.
When:
June 6 to 25
Princess Dramas
, performed at Red Stitch Actors Theatre in St Kilda, brings to the stage a collection of three fascinating shorter works by Elfriede Jelinek, winner of the 2004 Nobel Prize for Literature. Exploring the notion of 'The Princess', the plays present a radical dissection of iconic romantic fairytales and symbols of pop culture.
When:
June 6 to July 2 - Wednesdays to Sundays
Crossed
, performed at Carlton's La Mama Courthouse, is a play that highlights the consequences of people left disconnected and alienated without the ability to simply move on. Written by Chris Summers, it follows five strangers effected by the unseen ripples of a violent tragedy in their local community.
When:
June 9 to 19 - Tuesdays to Sundays
The Joy of Text
, held at the Arts Centre, is Melbourne writer Robert Reid's main stage debut for Melbourne Theatre Company. When a precocious high school student obtains a controversial book, he creates his own provocative meta-narrative and finds that his actions send the school into chaos.
When:
June 10 to July 23 - Mondays to Saturdays
22 Short Plays
, presented by MKA in Prahran, is the work of David Finnigan whose production sees him effortlessly subvert the everyday and the banal, combining philosophy, poetry and pop-culture into a devastating, hysterical night of entertainment that's rhythmic, provocative, hilarious... and also short.
When:
June 2 to 18 - Tuesdays to Saturdays
The Gift
, presented by Melbourne Theatre Company in Southbank, tells the story of Sadie and Ed , a couple who meet Martin and ChloŽ at a holiday resort and instantly hit it off, despite coming from completely different worlds. When Martin saves Ed's life, an offer to repay him leads to moral confusions.
When:
May 28 to July 9
Love Never Dies
brings the phenomenal musical hit to Melbourne with performances at the Regent Theatre. Continuing Andrew Lloyd Webber's greatest love story, The Phantom of the Opera, the musical extravaganza follows on ten years after the Phantom's disappearance and his new life in New York.
When:
May 29 to November 17
|
Book Now
Doctor Zhivago
, the classic masterpiece which has become an outstanding musical, will be appearing at performed at Her Majesty's Theatre. With a story that's at once epic and personal, funny and heartbreaking, impetuously romantic and bitingly political, it stars the internationally renowned Anthony Warlow.
When:
Until June 26
|
Book Now
ROCK OF AGES
, held at Melbourne's Comedy Theatre, is a hilarious, feel-good love story set in 1987 when a small-town girl meets a big-city dreamer in L.A.'s most legendary rock club. Told through music of the era, the comedy includes hits such as 'Don't Stop Believin', 'The Final Countdown' and other classics.
When:
March 22 to June 30
|
Book Now
Classical, Choral & Recitals
David Hobson and The Victoria Welsh Choir
will be performing together at Melbourne Recital Centre. Under the musical direction of Faleiry Koczkar, the special evening performance will recapture the charm of their hugely successful concerts when brought together also in 2007 and 2009.
When:
Saturday June 18 - 7:30pm
Flinders Quartet
, appearing at Montsalvat in Eltham, will be joined by renowned musician, Karin Schaupp, one of the world's most applauded guitarists. The concert program features Tchaikovsky's much-loved first string quartet with the sublime Andante Cantabile and Boccherini's Fandango Quintet.
When:
Saturday June 18 - 2:30pm
Boroondara Eisteddfod Piano Concerto Award
will present the final of the competition with a free performance held at Hawthorn Town Hall where the public can hear the renowned Zelman Memorial Symphony Orchestra, conducted by Mark Shiell, as they accompany three of this year's talented pianists.
When:
Sunday June 19 - 2pm
Preston Symphony Orchestra
, founded in 1950, will be appearing at Preston City Hall as part of this year's concert series. Joining them will be guest conductor, Mario Dobernig and violin soloist, Matthew Rigby as they perform a program that features Brahms' Violin Concerto and Copland's Billy the Kid.
When:
Sunday June 19 - 2:30pm
Burlesque, Cabaret & Dance
The Last Emperor
, performed by China's leading ballet company the Liaoning Ballet, will be appearing at Melbourne's Princess Theatre. Choreographed by Ivan Cavallari, the exquisite and lavish production chronicles the incredible tale of China's last and controversial emperor, Puyi, and the astonishing life he led.
When:
June 18, 19 & 21
|
Book Now
Note: June 22 Show Cancelled
dancescape 2011
is a special presentation by students of VCA School of Performing Arts in Southbank. Choreographed by Neil Adams, Fiona Cameron, Rochelle Carmichael and Feng Feng Wang, the performances explore themes that include isolation and how sound triggers emotional and physical reactions.
When:
Tuesday & Wednesday, June 14 & 15
Spectacular Showboat Cabaret
, a performance held upon the Melbourne Showboat, MV Lady Cutler, offers a great night out with entertainment that features the extravagant cabaret show including glamorous and gorgeous showgirls, an International Singer, a magician and fantastic food.
When:
Friday June 17
The South Side Show
, a night of vaudeville performance and music at South Yarra's Red Bennies, will present special guests, Frankie Wants Out, a nine piece original swing band from Melbourne. Playing fast jazz and jump blues, the band draws influences from New York dance halls of the 20's and 30's.
When:
Saturday June 18
View More Performances & Concerts
Entertainment & Nightlife
Kylie Minogue
will be performing at Melbourne's Rod Laver Arena as part of her Aphrodite - Les Folies Tour, one of her most extravagant productions yet. Set upon a stage with over a million moving parts, including 30 high impact water jets, rain curtains and fountains, the concert will be a stunning, visual feast.
When:
Tuesday to Thursday, June 14 to 16
Pajama Club
, featuring Neil Finn, Sharon Finn, Sean Donnelly and Alana Skyring, will be performing at Richmond's Corner Hotel. Formed after a late night jam in pajamas, which led to regular sessions and a body of work more diverse than expected, the group will soon release their first album.
When:
Wednesday June 15 - Doors Open 8pm
Tex Perkins & The Dark Horses
, performing at Thornbury Theatre to celebrate the release of their latest self-titled album, marks the gravel-voiced singer's return to the territory of lilting, dark country alongside Charlie Owen, Joel Silbersher and new members, bassist Steve Hadley and drummer Gus Agars.
When:
Friday & Saturday, June 17 & 18
Phil Young Band
, performing at Berwick & District Folk Club at the Old Cheese Factory, sees the veteran musician stepping out from behind the BADFC mixing desk to take the stage and display his brilliant songs and quirky humour in a masterful performance that will demonstrate why he's regarded as a local gem.
When:
Friday June 17
I, a Man & Blackchords
, two of Melbourne's best indie bands performing today, will be appearing together in an exclusive free show held at The Cornish Arms in Brunswick. Due for release later this year, the Blackchords will be road testing new songs and tracks from their debut self-titled album.
When:
Saturday, June 18 - Doors Open 9pm
Backwood Creatures
, performing at Fitzroy's Rainbow Hotel, is a Melbourne based swamp blues trio. With their self-titled EP available, the band features Jeb Cardwell, award-winning guitarist, Grant Cummerford, one of Australia's best roots bass players and Tim Burnham, one of Melbourne's finest drummers.
When:
Saturday June 18 - 9pm
View More Live Gigs
Comedy & Magic
The Impro Cave
, presented by Impro Melbourne and held at The Space in Prahran, features some of Melbourne's best comic and theatrical talent in an exciting, hilarious show that's a unique experience each week with performances improvised from audience suggestions to truly put the performers through their paces.
When:
Sundays, 7:30pm - Rookie Show held at 6pm
View More Comedy & Magic
Cinema
West Side Shorts
, presented by Angry Productions, is a monthly film night held at Williamstown' Customs House Hotel, offering the chance to see fantastic short films made by local talent along with the opportunity to network with local filmmakers and actors once the screenings have ended.
When:
Tuesday June 14 - 8:30pm - Only $5 Entry
Cosi Fan Tutte
, a special screenings by Palace Opera & Ballet, brings to the screen Jonathan Miller's ever-popular production. Held at Palace Cinemas in South Yarra and Brighton, the modernised production features a strong cast of singers under acclaimed German conductor Thomas Hengelbrock.
When:
Wednesday June 15 - 6:30pm
Elizabeth Taylor Tribute Day
, held at the Astor Theatre in St Kilda, honours the legendary actress with screenings of Giant, Cat On A Hot Tin Roof and Who's Afraid Of Virginia Woolf? During the day there'll also be displays of memorabilia and author, Wayne Griffin, launching his book about the celebrated actress.
When:
Sunday, June 19
Outside-in Cinema
, held at Experimedia in the State Library of Victoria, is a special season of free cinema this winter, showcasing films donated to the Library's collection. Offering a great night in, the program features animated films from around the world and contemporary documentaries along with prizes on offer.
When:
Wednesdays Until August 24 - 6:30pm
Croydon Film Society
holds regular screenings of quality films at the Reading Cinemas in Chirnside Park. Showcasing a great range of cinema, annual membership gives you access to all screenings and attendance of their end of year party. The next film screening in their program is Bright Star by director Jane Campion.
When:
Monday June 20 - 7:15pm
View More Cinema Events
Melbourne For Kids
LEGO for Pre-Schoolers
, appearing at Surrey Hills Primary School, is a fun workshop for pre-schoolers aged 4 to 6 where they can learn basic scientific concepts to help develop learning and curiosity. Presented by Create and Learn, half hour session will be held throughout the day at just $10 per child.
When:
Friday June 17 - Registration Required
Pocketfool
, presented at Melbourne's Artplay, invites children to join Jen and Heidi plus a special guest artist in sessions that allow pre-schoolers to workshop dramatic play with a sprinkling of music, dance or visual arts. Bookings are essential and all children must be accompanied by an adult.
When:
Friday June 17
Classic Kids
, presented by Melbourne Symphony Orchestra, is a series of events offering toe-tapping fun for all the family. Their next event is A Little Day Out with Justine Clarke, held at Melbourne Town Hall, where kids can the children's singer will introduce children to the joy of a live Symphony Orchestra.
When:
Saturday June 18 - 10am & 11:30am
Box Hill Miniature Steam Railway Society
, a group of Miniature Steam Railway enthusiasts, will be conducting a public run of their pride and joy, offering a chance for children to ride their wonderful miniature railway along a track that winds through the picturesque surrounds of Elgar Park.
When:
Sunday June 19 - 11am to 4pm
The Art of the Brick
is a one-of-a-kind LEGO brick art exhibition, held at Federation Square. The work of Nathan Sawaya, his incredible large-scale LEGO sculptures have broken gallery records around the world, amazing not only fans of LEGO but also millions of art lovers, both young and old.
When:
June 2 to July 31 - Bookings Advised
Circus
Moscow Circus
, featuring renowned Russian performers together with exclusive International Guest acts from around the world, will be holding performances in Ballarat. With sensational death defying acts, highlights include The Wheel of Death and the Four Daredevil Motorbike's in the splitting 'Globe of Death'.
When:
Until June 19 - Ballarat - Various Dates
Silvers Grand Magic Circus
will be holding performances in Bayswater North. Established in 1976, Silvers Grand Magic Circus offers a great show for people of all ages with performers including everything from jugglers and clowns to acrobats, international performers and more.
When:
Until June 26 - Ferntree Gully - Various Dates
View More Children's Events
Markets, Fetes and Fairs
Box Hill Hand Spinners & Weavers
will be holding their annual exhibition at the Box Hill Community Arts Centre. With the exhibition featuring hand spun yarn, woven goods, knitted, crocheted and felted items, all items on display are handcrafted by members with many of the exhibits available for sale.
When:
Thursday to Sunday, June 16 to 19
St Matthew's Annual Book Fair
, held in St Michael's Hall in Olinda, is a popular event for book lovers with the event drawing people from near and far. With a wide range of genres on offer, the book fair is a must for anyone looking for a great bargain or to add to their collection.
When:
Saturday & Sunday, June 18 & 19
Melbourne Market Guide
View MARKETS calendar
to make the most of the rare sunny days (it's a coin toss, isn't it!) and head to one of Melbourne's many excellent markets for a bargain!

A growing number of food, produce and even wine markets are springing up around the suburbs.
Wining & Dining
Iron Chef
comes to Melbourne when the RACV City Club plays host to a unique culinary experience featuring world famous Iron Chef Chinese, Kenichi Chen and Iron Chef French, Hiroyuki Sakai as they display their renowned skills. The event includes a six course meal complemented by matching wines.
When:
Saturday June 19
|
Sunday, June 20 - SOLD OUT
bookarestaurant.com
bookarestaurant.com
is the easiest way to book a restaurant online. With the choice to search by cuisine and location, you can find great dining offers with some of Melbourne's finest restaurants. Bookings are free and can be made online at any time of the day.
Book a Restaurant Today
Sporting Events
AFL Premiership
AFL Premiership | Round 13
Bulldogs vs Adelaide
- Fri June 17, 7:40pm - Marvel Stadium
Essendon vs Nth Melbourne
- Sat June 18, 2:10pm - Marvel Stadium
St Kilda vs Geelong
- Sat June 18, 7:10pm - MCG
Melbourne vs Fremantle
- Sun June 19, 1:10pm - MCG
Carlton vs Sydney
- Sun June 19, 2:10pm - Marvel Stadium
Rugby
Super Rugby Season - Round 18
Melbourne Rebels vs Western Force
Friday June 17 - 7:40pm
AAMI Park, Melbourne
Horse Racing
Betfair Park Race Days
Midweek Meeting (Lakeside)
Wednesday June 4
Betfair Park, Sandown
Moonee Valley
comes alive in a world-class season, where the world's best thoroughbreds, trainers and jockeys will compete for over $10 million in prize money and Super VOBIS bonuses.
Next Race:
Saturday June 18 - Gates Open - 11:10am
Country Racing Victoria
represents racing clubs in outer metropolitan areas and small clubs in rural areas with race programs that include special days with kids' entertainment.
Highlights:
Sunday June 19 - Mosstrooper Jumps Day, Bendigo
Race Dates:
June 14, 16, 17, 18, 19 & 20
IASbet
is Australia's premier online betting agency, offering better odds than TAB for Horse Racing and Sports Betting both in Australia and overseas. An easy way to take a punt on any one of the many races held over the long weekend, you can even receive $100 in FREE bets when you join IASbet online.
Join IASbet for $100 in FREE Bets - Learn More
Community Sports
Masters Cycling Races
, presented by Southern Vets Cycling Club, invites cyclists to come along to an event and try 2 or 3 rides. With Club Memberships available for women aged 30+ and men aged 35+, the club offers grades to suit whatever your current level is, along with special deals and exciting rides.
Next Event:
Sunday June 19 - Lang Lang
View More Sports Events
Let Melbourne Know...
Advertise Your School Fete, Fair or Carnival FREE!
Everyone wants to support their local school by going to their annual fundraiser. Last year we promoted a whopping 1,200 school events. So, make sure you let your school organizers know they can list their fete, fair or carnival for
FREE @ OnlyMelbourne!
Add Your Event for FREE Today!!
OnlyMelbourne Welcomes
Learn to Salsa Dance
at Spin City Dance, Melbourne's top latin dance academy. With instructors who are nationally and internationally renowned, their Beginners Classes can ensure that you are learning the best of SALSA and beyond in a huge studio with great Latin music and a friendly atmosphere.
When:
8 Week Course Starts June 27 - Registration Essential
Vogue Smile Melbourne
practices a full scope of general and cosmetic dentistry with a commitment to excellence in delivering quality, warm, personalized dental treatment and care. Offering the ultimate in beauty and dental health, while maintaining your unique look, they have something for every smile, schedule, and budget.
Learn More about Vogue Smile Melbourne
Each week we highlight some of the new business listings in the OnlyMelbourne Business and Services directory.
This week we also suggest the following:
Melbourne City Rooftop Honey
- Reviving the Bee population...
Snowflakes For Charlotte
- Winter Benefit for Juvenile Diabetes...
A Bar Called Barry
- Great Nightclub in Collingwood...
View More of the Latest Listings at OnlyMelbourne!
Trivia & Humour
Shaggy Dog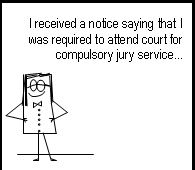 Shaggy Dog by Deej
-
Click Here to find what happens!
Lions and Tourists and Bridges.. Oh My!
The world's very first 'walk through' enclosure at a zoo was created at
Melbourne Zoo
in 1967.
With lions enclosed in a large landscaped pit, bridges are erected high above, allowing visitors to the zoo a 'walk' through the enclosure, gaining a more up-close and personal view of the lions for the first time ever.
More about Melbourne Firsts..
|
Read Melbourne Trivia...
WHAT'S ON CALENDAR
OnlyMelbourne's Calendar
allows you to select any day of the year to view everything (everything!!!) on that day in an easy to read, printable display.
-:- View
What's On Calendar
-:- View
Markets Only Calendar
WHAT'S ON RSS FEEDS
We have a range of
RSS Feeds
.
NEWSLETTER
What's On this Week
is an email overview and reminder of the (too many to mention) events happening this week in Melbourne.
Get your copy
of What's On this Week!
FREE ADVERTISING
Advertising
your EVENT at OnlyMelbourne is not only easy, it's
FREE!!
-
Apply Online..
for inclusion in the What's On calendar and newsletter!
❊ Address & Contact ❊
⊜ Newsletter | #232 | What's On this Week Melbourne |
Map
❊ Web Links ❊
→
Newsletter | #232 | What's On this Week
→
Subscribe to OnlyMelbourne - Get your copy of What's On this Week!
→
List Your Business or Event - It's FREE!
→
Events Calendar - Find out What's On any day of the week!
→
Mobile OnlyMelbourne
→
Melbourne for Children | Kids
→
Newsletter | #231 | What's On this Week [Last Week]
→
Disclaimer
: Check with the venue before making plans
...
Trending HOT

Drive-In Movie Club
Drive-In Immersive Cinema Nights Are Coming to Melbourne Put together by our friends at Hot Tub Cinema, a string of family-friendly, social distancing-safe, drive-in ..

Things to see, hear & do this weekend
Make the most of your weekend in Melbourne with these fabulous events. No city does it better than Melbourne, so get out and discover the very best shows, festivals, ..
---
Update Page