Newsletter | #231 | What's On this Week
Welcome to this week's Melbourne events, exhibitions, sports and community guide for Tuesday to Monday, June 7 to 13.
This week... the long weekend rolls in to celebrate the Queen's Birthday. It's a time when we all put aside that conundrum of whether or not to cut the corgi chords and roam free as a republic and we simply accept the fact that it's nice to have a day off. I've yet to hear tell of anyone defiantly turning up to work when not required to stubbornly twiddle their thumbs in the name of independence. Happy Birthday, Liz, by the way... :)
With that in mind, the weekend offers a splendid line-up of events on offer, catering to those opting to stay in the city and others who feel a bit of wanderlust with an extra day to play up for grabs.
For those wanting a change of scenery there's the National Celtic Festival in Portarlington with a program of music, arts and much more. There's also the Woodend Winter Arts Festival, while those up for a drop can attend the ever popular Rutherglen Winery Walkabout.
The big smoke gets into the swing of things with the Melbourne International Jazz Festival joined this week by the Melbourne Swing Festival, making for many a fine shindig at various venues. The kidlets get a good serve of cinema and workshops with the return of the Little Big Shots Film Festival, and there's also the return of the Melbourne Festival of Choirs.
Should you decide to stay closer to home and stumble across a wizened seafarer having his starboard bough cleansed with a crystal, don't be alarmed because it's all above board. Chances are you've wandered into Melbourne Exhibition Centre where you'll find the Mind Body Spirit Festival sharing the same roof as the Melbourne Boat Show.
Major Events
Australian Burlesque Festival
, held at venues that include Melbourne's Blue Diamond, offers four dazzling nights of variety entertainment, vaudeville, workshops and more with performances by Australia's most illustrious and glamorous burlesque beauties, rising stars and International guests.
When:
Thursday to Sunday, June 9 to 12
National Celtic Festival
, held in Portarlington, is Australia's largest and most diverse celebration of Celtic culture. With the highest quality of performers of Celtic music appearing in large concert venues and wine bars, the festival also features poetry, dances and a range of workshops on offer for adults and kids.
When:
Friday to Monday, June 10 to 13
Echuca Steam Horse & Vintage Rally
, held at Rotary Park, offers two whole days packed with excitement and spectacular entertainment. Celebrating its 48th birthday this year, the event includes an elite auction that includes a Bentley limousine, displays and rides on Thomas the Tank Engine.
When:
Saturday & Sunday, June 11 & 12
The Light in Winter
, Federation Square's annual celebration of light and enlightenment, offers a free program of events that brings together local and international artists, designers and multicultural communities with a series of light-based artworks, community events and forums and a mid-winter Solstice Celebration.
When:
June 2 to July 3
Music & Arts Festivals
Melbourne Swing Festival
brings you five days and nights of sizzling music and white-hot dancing to melt your jazz-filled hearts. Held at various venues, with events on offer through the four corners of the inner city - north, east, south and west - it features concerts, dances, workshops and much more.
When:
Thursday to Monday, June 9 to 13
Melbourne Festival of Choirs
, held at Southbank's Melbourne Recital Centre and other venues, brings together choirs and individual singers from across Melbourne and Victoria to share the joys, talents and skills of singing with public performances, workshops, forums and social gatherings.
When:
Friday to Monday, June 10 to 13
Choir Showcase Concerts:
Sunday June 12
Woodend Winter Arts Festival
, just one hour from Melbourne, is one of Australia's premier chamber music, literary and visual arts festivals. Held every year on the Queen's Birthday weekend, the festival offers a wide range of concerts, music sessions, events and exhibitions that are engaging and entertaining.
When:
Friday to Monday, June 10 to 13
Melbourne International Jazz Festival
returns with an impressive program that features a line-up of around 100 acts performing across Melbourne's unique jazz venues such as Bennetts Lane Jazz Club and the CUB Malthouse. The program includes free concerts at Federation Square, Jazz concerts for children and more.
When:
June 4 to 13
Film Festivals
Little Big Shots
, Australia's major travelling children's film festival, will be appearing at ACMI Cinema with screenings of children's shorts, animations, documentaries and amazing child-produced films. The program also includes special events held at ArtPlay along Birrarung Marr with workshops and more.
When:
Thursday to Monday, June 9 to 13
Food Festivals
Rutherglen Winery Walkabout
is Victoria's original wine festival offering a great weekend as North East Victoria's Winemakers promote the very best of their quality wines. With entertainment and activities, the Walkabout includes exciting live music, produce markets and unique dining events.
When:
Saturday & Sunday, June 11 & 12
Heathcote on Show
is the perfect opportunity to explore the vineyards, cellar doors and national parks of Heathcote over the Queen's Birthday Long Weekend. With events and attractions held at over 50 locations, visitors can taste local produce, enjoy live music, see local artists work and much more.
When:
Friday to Sunday, June 10 to 13
Upcoming Events
Think Inc. 2011
brings the world's greatest minds to Melbourne in what will be far from a traditional conference-style event. Fronted by Australian funny-man Josh Thomas, guests will be entertained by a plethora of international speakers spanning science, rationalism, scepticism and secularism.
When:
September 18 - Bookings Required
Exhibitions - Art | Festival | Show
FanBoy vs Artboy: Comics
, held at ArtBoy Gallery in Prahran, will appeal to all fans of comic books and graphic arts with a showcase of work by artists such as Bruyn, Mike Adey, Jennie Rosenbaum and Rickie Swain, who have paid homage to the expansive world of comics in their own unique styles.
When:
Saturday to Monday - June 11 to 13
Opening Night:
Friday June 10 - 6pm to 9pm
Archiving the Nights
, presented at James Makin Gallery in Collingwood, is an exhibition of recent works by Adam Nudelman, a talented painter whose works capture the realism of landscapes and skies while also casting a slight slant of the unreal, challenging the viewer to straddle between the two.
When:
Until June 25 - Tuesdays to Saturdays
Journey Through Landscape, Sea & Sky
, held at Town Hall Gallery in Hawthorn, is an exhibition by Rupert Gray and Liz Johnson, artists who both have a focus on the landscape genre, yet work in contrasting ways with Johnson's series created in the moment to capture the scene while Gray's works lean toward abstraction.
When:
Until June 25 - Wednesdays to Saturdays
Primal Echoes
, held at Port Melbourne's MARS Gallery, is an exhibition by Mike Nicholls, an artist whose practice has evolved over 25 years to explore the tribal commonalities that exist in society with recent works inspired by workshops carried out with the Aboriginal peoples of Pompuraaw and Aurukun in Cape York.
When:
Until June 26 - Closed Mondays
Black and White
, presented at Bundoora Homestead, documents Indigenous Australia through the lens with pieces ranging from the commercial photography of European immigrants in the 1870s, through to the conceptually driven work of some of today's most celebrated and contemporary Aboriginal artists.
When:
Until July 10
Steven Perrette
, whose works are drawn from observation and use saturated colour to heighten contrast and mood, will be holding a solo exhibition of drawings at Arts Project Gallery in Northcote. Detailing sights from a train, Perrette shapes for us the hideous beauty and poignant loneliness of the modern world.
When:
Until July 20 - Closed Sundays
Lost Light
, held at Carbon Black Gallery in Prahran, is an exhibition of new prints by Lucille Nolan. Using photographs of bridges and power stations taken while in Japan, Lucille's images capture architecture that has been reworked in print, creating works that examine the staid anonymity of functionality over design.
When:
June 1 to 19 - Wednesdays to Sundays
Back and Forth
, featured at Brunswick Arts Space, is an exhibition of paintings by Jason Beale. With past paintings and recent works, Beale's works are inspired by local street scenes, simple figures, faces and gestures, realistically painted for the most part, while also drawing on photographic imagery.
When:
June 4 to 19 Thursdays to Sundays
Pieces of Fate
, presented by Melbourne's Pieces of Eight Gallery, is a group exhibition of exquisite handcrafted pendants. With works from 37 of the gallery's represented artists who have broadly explored the idea of an objects fate and how the pendant can tell a story, possess magical powers or even protect an individual.
When:
Until July 2
Artists' Workshop:
June 25 - Bookings Essential
Fusion
, held at Obscura Gallery in St Kilda, features the works of Anna Minardo, Jurgen Loos and Mauro Palmieri, whose work reflects a skilful and passionate quality of lighting and attention to detail inspired by the early to mid-renaissance styles of the Italian Masters and mid-20th century photographers.
When:
Until June 20 - Tuesdays to Saturdays
Appearances
, featured at the Australian Centre for Contemporary Art in Southbank, is an exhibition by Turner prize exhibiting artist Nathan Coley. The major commission transforms ACCA's large exhibition hall into a civic plaza, defined by a series of cast concrete platforms in situ, , inspired by designs of Oscar Niemeyer.
When:
May 28 to July 24
Tutankhamun
, presented by Melbourne Museum, will for the first time in Australia's history see this record-breaking exhibition visit Melbourne for its only Australian stop before the Egyptian treasures, which include Tutankhamun's golden canopic coffinette, are returned to their home in Cairo.
When:
Until November 6
|
Book Tickets
View More Exhibitions
Expos, Launches, Open Days & Lectures
Mind Body Spirit Festival
, held at Melbourne Exhibition Centre, is Australia's longest running new age events, bringing together everything you need for health and well-being with more than 200 stalls, performances and more with hundreds of products and services to try including yoga, psychic readings and more.
When:
Friday to Monday, June 10 to 13
Melbourne Boat Show
, held at Melbourne Exhibition Centre, features fantastic displays of boats, luxury cruisers, marine accessories and much more. This year's event also includes a showcase of fishing products, a presentation by Rex Hunt and great kids' activities with Flathead Fred's Fun Fishin' Show.
When:
Thursday to Monday, June 9 to 13
Pakenham Sustainability Expo
, held at Cardinia Cultural Centre, is a free event that showcases a variety of sustainable products and services. With a day set for schools and teachers, the weekend features a public expo day with celebrity gardener, Vasili, activities, and a wide range of market and exhibitor stalls.
When:
Friday & Saturday, June 10 & 11
Model Expo
, held at Sandown Entertainment Centre in Springvale, showcases everything that encompasses scale plastic modelling. With model displays that include aircraft, trains and even science fiction, the event includes stalls held by model kit retailers and an enormous Swap and Sell Day.
When:
Saturday to Monday, June 11 to 13
Waverly Model Railway Club Exhibition
, held at Brandon Park Community Centre in Glen Waverley, features trade stands where you'll find all manner of products and accessories along with modelling demonstrations, a Club Sell Stand with pre-loved models on sale and a free U-Drive opportunity for children.
When:
Saturday to Monday, June 11 to 13
Ballarat Model Railway Exhibition
, held at the Eastwood Street Leisure Centre, features a great range of displays showcasing Model Railways of many gauges and periods from early to modern. Presented by Ballarat & District Model Railway Club, the exhibition will include trade stands offering modelling items.
When:
Saturday to Monday, June 11 to 13
Pet Shows
Cavalier King Charles Spaniel Championship Show
, an indoor event held at Skye's KCC Park, is the largest display of Cavalier King Charles Spaniels in the Southern Hemisphere. The event features many show categories along with offering information for those interested in the breed.
When:
Saturday to Monday, June 11 to 13
Dogs Victoria
present Championship and Breed Shows, offering a great way to look at various dog breeds up close and speak to breeders and fanciers about the pros and con of owning a particular breed of dog. Held in various locations, events include agility competitions and entertaining parades.
Next Tour:
Friday to Monday, June 10 to 13
Melbourne Tours
Melbourne's Underbelly Crime Tour
lets you discover the darker side of Melbourne as you walk in the footsteps of notorious criminals, exploring the scenes of some of the city's most infamous criminal events. The tour also includes 50% discount on entry to the Old Melbourne Gaol.
More on Melbourne's Underbelly Crime Tour
More Expos & Launches
|
More Open Days
|
More Tours
Performances & Theatre
Capture the Flag
, presented by Critical Stages and Tamarama Rock Surfers Theatre Company, is a play about history and our children, warfare and freewill as it follows The lives of three young boys who are drawn together in Berlin during the end of World War II. It's held at Frankston Arts Theatre.
When:
Tuesday June 7 - 1pm & 8pm
The Chaotic Order
is an inter-disciplinary performance ensemble which charms and challenges audiences with its unique but strangely familiar stories. Free to attend at Footscray Community Arts Centre, the production offers a unique and cheeky view of the absurdities of the human condition.
When:
Thursday June 9 - 8pm
Much Ado About Nothing
, performed at the Arts Centre, is Bell Shakespeare's third production of the classic tale of family pride, vendettas, and the notion of male honour. Last performed by the renowned theatre company in 2000, the exuberant and elaborate comedy features Toby Schmitz and Blazey Best.
When:
June 6 to 25
Princess Dramas
, performed at Red Stitch Actors Theatre in St Kilda, brings to the stage a collection of three fascinating shorter works by Elfriede Jelinek, winner of the 2004 Nobel Prize for Literature. Exploring the notion of 'The Princess', the plays present a radical dissection of iconic romantic fairytales and symbols of pop culture.
When:
June 6 to July 2 - Wednesdays to Sundays
Crossed
, performed at Carlton's La Mama Courthouse, is a play that highlights the consequences of people left disconnected and alienated without the ability to simply move on. Written by Chris Summers, it follows five strangers effected by the unseen ripples of a violent tragedy in their local community.
When:
June 9 to 19 - Tuesdays to Sundays
The Joy of Text
, held at the Arts Centre, is Melbourne writer Robert Reid's main stage debut for Melbourne Theatre Company. When a precocious high school student obtains a controversial book, he creates his own provocative meta-narrative and finds that his actions send the school into chaos.
When:
June 10 to July 23 - Mondays to Saturdays
22 Short Plays
, presented by MKA in Prahran, is the work of David Finnigan whose production sees him effortlessly subvert the everyday and the banal, combining philosophy, poetry and pop-culture into a devastating, hysterical night of entertainment that's rhythmic, provocative, hilarious... and also short.
When:
June 2 to 18 - Tuesdays to Saturdays
Lowell
, presented by Ultra_F Theatre, tells the story of three women living through the industrial revolution and how the actions of women against those in power provide a moment of reflection towards today's strong consumer culture. Written and directed by Brett Ludeman, performances are held in Richmond.
When:
June 2 to 12 - Wednesdays to Sundays
West Side Story
, presented by Babirra Muscial Theatre at The Whitehorse Centre in Nunawading, is one of the most memorable musicals and greatest love stories of all time. Timely as ever, the score by Leonard Bernstein and Stephen Sondheim includes memorable songs such as Tonight, America and I Feel Pretty.
When:
Until June 11 - Thursdays to Sundays
The Gift
, presented by Melbourne Theatre Company in Southbank, tells the story of Sadie and Ed , a couple who meet Martin and ChloŽ at a holiday resort and instantly hit it off, despite coming from completely different worlds. When Martin saves Ed's life, an offer to repay him leads to moral confusions.
When:
May 28 to July 9
Love Never Dies
brings the phenomenal musical hit to Melbourne with performances at the Regent Theatre. Continuing Andrew Lloyd Webber's greatest love story, The Phantom of the Opera, the musical extravaganza follows on ten years after the Phantom's disappearance and his new life in New York.
When:
May 29 to November 17
|
Book Now
The Haunting of Daniel Gartrell
, held at Melbourne venue, fortyfivedownstairs, features John Wood in the title role of a bush poet whose best known work remains unpublished with its final verse. The meaning of the final verse, and the poet himself, is questioned by an actor set to portray Gartrell in an upcoming film.
When:
May 20 to June 12 - Tuesdays to Sundays
Doctor Zhivago
, the classic masterpiece which has become an outstanding musical, will be appearing at performed at Her Majesty's Theatre. With a story that's at once epic and personal, funny and heartbreaking, impetuously romantic and bitingly political, it stars the internationally renowned Anthony Warlow.
When:
Until June 26
|
Book Now
ROCK OF AGES
, held at Melbourne's Comedy Theatre, is a hilarious, feel-good love story set in 1987 when a small-town girl meets a big-city dreamer in L.A.'s most legendary rock club. Told through music of the era, the comedy includes hits such as 'Don't Stop Believin', 'The Final Countdown' and other classics.
When:
March 22 to June 30
|
Book Now
Classical, Choral & Recitals
Vivaldi's Four Seasons
, presented by The Melbourne Musicians with a performance held at St Johns Southgate, sees the renowned orchestra joined by Edua Zadory, a Hungarian violinist and former leader of the Vienna Chamber orchestra who will perform Antonio Vivaldi's most popular violin concertos.
When:
Wednesday June 8 - 8pm
Sunwrae String Quintet
will be appearing at the Iwaki Auditorium of ABC Southbank Centre to present the 2011 Eavesdropping Tour Finale. A stunning experience of mind-bending textures, persuasive rhythms and spectacular improvisation, the group vibrantly blend classical, jazz and world music.
When:
Thursday June 9 - 8pm
La Verbena de la Paloma & Bohemios
, staged as a double bill at Prahran's Chapel off Chapel, showcases some of this city's most talented performers in these rarely staged operatic gems. Raucous and sweet tales of love, the entirely new production is performed in English by Lyric Opera of Melbourne.
When:
June 7, 9 & 11
Burlesque, Cabaret & Dance
Rebecca's Elixir of Love
, the debut performance by Adelaide performer Rebecca Kmit, offers a collection of meaningful works that reflect a journey of love, and not just of the opposite sex. Inspired by the music of Sondheim, Gershwin and other iconic performers, it's held at South Melbourne's Butterfly Club.
When:
Thursday to Sunday, June 9 to 12
MOVE
, a dance performance held at Theatre Works in St Kilda, combines the styles of contemporary and hip hop to create a fresh, fast-paced and energetic production. Presented by Collaboration The Project's youth division, Project Y, the talented cast aged 12 to 22 offer an astonishing performance.
When:
Wednesday to Sunday, June 8 to 12
Slave to the Rhythm
, performed at The Space Dance & Arts Centre in Prahran, is the latest production by Industry Dance Company. Combining contemporary and commercial dance with thought-provoking entertainment, the performance features an amazing cast, incredible music and spectacular costumes.
When:
Thursday to Saturday, June 9 to 11
View More Performances & Concerts
Entertainment & Nightlife
Jahrukus
, one of Melbourne's most popular Reggae bands, will be performing at Veludo in St Kilda. Having performed with the likes of Puff Daddy, Craig David, Rihanna, Jennifer Page and The Pussycat Dolls, Jahrukus draw influences from Reggae greats such as Bob Marley, U.B.4.0 and the wailers.
When:
Thursday June 9 - 9:30pm
POPARAZZI
, presented by Pop:Live at Jett Black in Prahran, is the club night for all pop insiders. Featuring DJs spinning pop hits, eclectic dance music and future hits, the event will also showcase some of Melbourne's emerging pop stars and dancers with a special performance which has to be seen to be believed.
When:
Thursday June 9
Battle for the Buskers
, held in South Yarra, is a night of entertainment held by Swinburne Event Management Students in support of their petition to open new busking pitches throughout Melbourne. The line-up on the night includes guest band The O.M.G.'s, Aerial Manx, Cal Harris and other street performers.
When:
Friday June 10 - Doors Open 5pm
SURF, SUN & SEA
, held at Melbourne's Spensers Live, is a performance by Martin Cilia, Australia's premier surf rock guitarist and member of legendary Australian surf band, The Atlantics. Martin and his band will perform songs from the Atlantics repertoire as well as tunes from his solo albums.
When:
Saturday June 11 - Doors Open 7:30pm
Rosario De Marco
, a guitarist and composer who is renowned throughout Italy for his arrangements of Neapolitan and popular music, will be performing at Is It Cafe in Prahran. Drawing on different inspirations, his own personal and highly melodious style has earned him an ever growing number of fans.
When:
Sunday June 12 - 3pm to 5pm
View More Live Gigs
Comedy & Magic
The Merchant of Menace
, held at the Butterfly Club in South Melbourne, is a must-see event for fans of Austen Tayshus, one of the most recognised satirists this country has ever produced. The performances are held to promote the new biography of the same name by Richard Murphy and Ross Fitzgerald.
When:
Thursday to Sunday, June 9 to 12
The Impro Cave
, presented by Impro Melbourne and held at The Space in Prahran, features some of Melbourne's best comic and theatrical talent in an exciting, hilarious show that's a unique experience each week with performances improvised from audience suggestions to truly put the performers through their paces.
When:
Sundays, 7:30pm - Rookie Show held at 6pm
View More Comedy & Magic
Cinema
Projector Bike
, a unique three wheeled cargo bike with a high powered projector and speakers, will screen dozens of short films and projection works in a free cycling tour of Melbourne with people invited to hop their own bikes and join the cinematic ride which also explores Melbourne's lighting features.
When:
Sundays, June 12 & 26 - 7pm to 8:30pm
Outside-in Cinema
, held at Experimedia in the State Library of Victoria, is a special season of free cinema this winter, showcasing films donated to the Library's collection. Offering a great night in, the program features animated films from around the world and contemporary documentaries along with prizes on offer.
When:
Wednesdays Until August 24 - 6:30pm
View More Cinema Events
Melbourne For Kids
Yo Gabba Gabba! Live!
returns to Melbourne with performances held at the Palais Theatre in St Kilda. One of the hottest children's shows, the ground-breaking and musically inspiring performances features all the favourite characters such as Brobee, Foofa, Muno, Plex and, of course, DJ Lance Rock.
When:
Saturday June 11 - 10am, 1pm & 4pm
Dreams2Reality Art
, appearing next in Lilydale, create wonderful portraits that not only capture how your child looks, but also capture who your child is and how they see themselves at that special time in their life using green screen technology and original backgrounds to bring their fantasies to life.
When:
Saturday & Sunday, June 11 & 12
The Art of the Brick
is a one-of-a-kind LEGO brick art exhibition, held at Federation Square. The work of Nathan Sawaya, his incredible large-scale LEGO sculptures have broken gallery records around the world, amazing not only fans of LEGO but also millions of art lovers, both young and old.
When:
June 2 to July 31 - Bookings Advised
The Giant Sky Wheel
, the largest travelling Ferris Wheel in the southern hemisphere, is currently situated in Birrarung Marr, located behind Federation Square . Offering stunning views across Melbourne's gardens, the Yarra River and beyond, the Giant Sky Wheel is even more impressive at night when brightly lit.
When:
Until September 25
Circus
Moscow Circus
, featuring renowned Russian performers together with exclusive International Guest acts from around the world, will be holding performances in Werribee. With sensational death defying acts, highlights include The Wheel of Death and the Four Daredevil Motorbike's in the splitting 'Globe of Death'.
When:
Until June 13 - Werribee - Various Dates
Silvers Grand Magic Circus
will be holding performances in Bayswater North. Established in 1976, Silvers Grand Magic Circus offers a great show for people of all ages with performers including everything from jugglers and clowns to acrobats, international performers and more.
When:
Until June 26 - Ferntree Gully - Various Dates
Perry Bros Circus
, Australia's oldest circus, will be appearing at Melton's Woodgrove Shopping Centre, offering quality entertainment to please the entire family. With wirewalkers, Jugglers, Whip crackers, balancing acts and more the circus also features performing ponies and camels along with their very funny clowns.
When:
Until June 13 - Melton - Various Dates
View More Children's Events
Markets, Fetes and Fairs
Melbourne Antiques Fair
, held at Malvern Town Hall, presents antique furniture and decor, works of art, Australiana, Art Deco, jewellery and much more with all items on exhibit for sale. The fair also offers the chance to meet enthusiastic experts to gain advice about what today's collectors are looking for.
When:
Friday to Monday, June 10 to 13
Gala Preview:
Thursday June 9 - Bookings Advised
Melbourne Market Guide
View MARKETS calendar
to make the most of the rare sunny days (it's a coin toss, isn't it!) and head to one of Melbourne's many excellent markets for a bargain!

A growing number of food, produce and even wine markets are springing up around the suburbs.
Wining & Dining
Cool for Cats
, presented by Madame Brussels, brings glamorous snacks and fashionable pink bubbles from Jansz to the Verandah Como House in South Yarra. With Champers and Martinis also available in the Rat Pack Bar, tickets include entry to Como House's Mannequin exhibition, a fashion expose of the 50's and 60's.
When:
Until July 3 - Sundays
bookarestaurant.com
bookarestaurant.com
is the easiest way to book a restaurant online. With the choice to search by cuisine and location, you can find great dining offers with some of Melbourne's finest restaurants. Bookings are free and can be made online at any time of the day.
Book a Restaurant Today
Sporting Events
AFL Premiership
AFL Premiership | Round 12
St Kilda vs Bulldogs
- Fri June 10 - Marvel Stadium
Geelong vs Hawthorn
- Sat June 11 - Marvel Stadium
Carlton vs Brisbane Lions
- Sun June 12 - Marvel Stadium
Melbourne vs Collingwood
- Mon June 13 - MCG
Rugby
NRL Premiership | Round 14
Melbourne Storm Home Game
Melbourne Storm V Sydney Roosters
Mon June 13 - 7pm
AAMI Park
Soccer
Qantas Socceroos vs Serbia
International Friendly Match
Tuesday June 7 - 7:30pm
Marvel Stadium, Docklands
Softball
Victorian Masters Softball Championship
, presented by Softball Victoria and hosted this year by the City of Warrnambool will see State Championships conducted in female and male divisions for Over 35 and Over 40 teams.
When:
Saturday to Monday, June 11 to 13
Athletics & Gymnastics
Victorian Gymnastics Championships
, Gymnastics Victoria's premier event, takes place at Parkville's State Netball Hockey Centre where over 600 participants will compete in gymnastics and perform live entertainment featuring Sports Aerobics, Acrobatic Gymnastics and AUS Cheer.
When:
Friday to Monday, June 10 to 13
Horse Racing
Queen's Birthday Race Day
, held at Flemington Racecourse, offers a great day out on the long weekend with racing excitement on the day along with tours available of the Flemington Heritage Centre and free activities for children on the public lawn with outdoor games, face painting and crafts.
When:
Saturday June 11
Country Racing Victoria
represents racing clubs in outer metropolitan areas and small clubs in rural areas with race programs that include special days with kids' entertainment.
Highlights
Saturday June 11- Swan Hill Bus Lines Family Day
Race Dates:
June 7, 9, 10, 11 & 12
View More Sports Events
Let Melbourne Know...
Advertise Your School Fete, Fair or Carnival FREE!
Everyone wants to support their local school by going to their annual fundraiser. Last year we promoted a whopping 1,200 school events. So, make sure you let your school organizers know they can list their fete, fair or carnival for
FREE @ OnlyMelbourne!
Add Your Event for FREE Today!!
OnlyMelbourne Welcomes
Each week we highlight some of the new business listings in the OnlyMelbourne Business and Services directory.
This week we also suggest the following:
Victorian UFO Action
- Social Group for UFO watchers...
Paddlewheel Store
- Organic Produce in Koonwarra...
RCLC Pram Walking Group
- Social Parents in Richmond...
Cranbourne Toastmasters Club
- Improve your speaking abilities...
View More of the Latest Listings at OnlyMelbourne!
Trivia & Humour
Shaggy Dog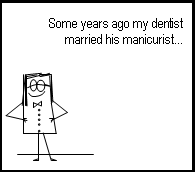 Shaggy Dog by Deej
-
Click Here to find what happens!
A Timely Objection
The iconic clocks of Flinders Street Station, located above the steps at the main entrance were part of the original design plans, and remain in almost the same place as they did in the early years of construction.
Part and parcel of the
'Flinders steps'
- a popular meeting point for those in the city - the 13 clocks, now operated by computer, were once meant to be replaced by video screens, but the public outcry was so great that the plans were abandoned.
More about Flinders Street Station..
|
Read Melbourne Trivia...
WHAT'S ON CALENDAR
OnlyMelbourne's Calendar
allows you to select any day of the year to view everything (everything!!!) on that day in an easy to read, printable display.
-:- View
What's On Calendar
-:- View
Markets Only Calendar
WHAT'S ON RSS FEEDS
We have a range of
RSS Feeds
.
NEWSLETTER
What's On this Week
is an email overview and reminder of the (too many to mention) events happening this week in Melbourne.
Get your copy
of What's On this Week!