Newsletter | #225 | What's On this Week
Welcome to this week's Melbourne events, exhibitions, sports and community guide for Tuesday to Monday, April 26 to May 2.
This week... The school holidays are finally at an end, and just as well. It's gotten to that point where the kids being away from school has made for boredom, tears of frustration and general antsyness... The kids have been good about it, though, knowing I'd be back to my old self in no time.
Now that a certain festival has come and gone, many a shindig can timidly emerge like a wary quokka. There's a wide range of events underway with the Koroit Irish Festival returning for another year with music, arts and dance for those who need to Riverdance off some of the Easter chocolates. Likewise, those who were treated especially good by the bunny can don some heavy clogs to burn off a few calories at the KLM Dutch Orange Day at Queensbridge Square.
There's a great range of music and arts events as well with the Williamstown Literary Festival, and a fair bit of boundary pushing with Melbourne Jazz Fringe Festival offering some of the best performers in improvisational music and the Australian International Experimental Film Festival offering a great program of cinema.
Also, with Mother's Day on the way, we've included our Gift Guide for those who've yet to grab something special for mum!
Mother's Day
Mother's Day Gift Guide | May 8th
- Mother's Day is almost here now, so be sure to get a great gift for Mum! If you haven't bought a gift or planned something special for your mother yet then why not try some of our ideas for a perfect Mother's Day this year to show her you care.
Sunday May 8
|
Visit Here For Mother's Day Gift Ideas
Kmart's Mother's Day Catalogue
offers some great ideas for Mother's Day gifts with many products discounted for two weeks only. Available to view online, the catalogue includes specials on chocolates, perfumes, shoes, lingerie, sleepwear, and much more perfect for Mother's Day on Sunday May 8.
Find Great Deals for Mother's Day
Fruit Only
offers a wide selection of beautifully presented boxed gift hampers of Australian premium quality fruit, many of which include chocolates and wine. Delivering throughout Australia, Fruit Only delivers the best fruit Australia has to offer - ideal for those long-distance gifts as a surprise for Mother's Day!
Find Mother's Day Gift with Fruit Only
Petals Network
can help you make Mother's Day special with flowers that can be sent to anywhere in the world, offering quality flowers and gifts in over 70 countries, delivered fresh with over 1000 florists Australia wide also, so you can make Mum happy no matter where she is!
Send Flowers for Mother's Day
Major Events
Koroit Irish Festival
celebrates Irish heritage with music, poetry, dancing, singing and more. Held in historic Koroit, between Warrnambool and Port Fairy, the festival features activities for people of all ages with six music stages along the main street and on the village green, a market and street stalls.
When:
Friday to Sunday, April 29 to May 1
Ivanhoe Fiesta
, presented by the Ivanhoe Traders Association, is a huge street festival with entertainment for the whole family. With market and food stalls, the event also features a magic show, jumping castle, an animal farm, face painting, kids' activities, fashion parades, wine tastings and much more.
When:
Sunday May 1 - 10am to 4pm
KLM Dutch Orange Day
, held at Melbourne's Queensbridge Square, is a festive day that celebrates Queen Beatrix' birthday with attractions that showcase the food, folklore and music of Holland. With the public invited to wear orange to the event, it features children's entertainment, clog making demonstrations and more.
When:
Sunday May 1
Bright Autumn Festival
celebrates two weeks of Autumn's vibrant colours and produce in the valleys of the Victorian High Country with special events held in the township of Bright. Highlights of the festival include Open Gardens, farm and winery tours, evening entertainment and a Gala Day with bands, stalls and more.
When:
April 30 to May 11
Festival Gala Day:
Saturday May 7
East Gippsland Field Days
, held at the Bairnsdale Aerodrome, celebrates its 25th year with the theme of Sustainable Living and Agriculture. With over 300 exhibitor sites, the event features Australia's Travelling Fishing Show, Boomaroo Food Producers Expo, children's activities, animal displays and more.
When:
Friday & Saturday, April 29 & 30
Deans Marsh Pioneer Festival
celebrates the experiences and skills of past pioneers, the sustainability innovations of present day pioneers and the ideas and opportunities for our pioneering future. The traditional country fair features games, country races, animal displays and live music with the Billy Tea Bush Band.
When:
Sunday May 1 - 10am to 4pm
Steam to Surf
, the theme of this year's National Trust Heritage Festival, offers a vibrant and diverse celebration of Victoria's rich history, be it natural, cultural or indigenous. With special events held across Victoria, the program features numerous activities associated with water, steam and surf.
When:
April 8 to May 8
Food & Wine Festivals
Lavandula Autumn Harvest Festival
is a celebration of food held at Lavandula Farm in Shepherds Flat, ten minutes north of Daylesford. Featuring musical performances, demonstrations in jam making, fruit bottling and more, the festival also has a wide range of fresh food and produce available to purchase.
When:
Sunday May 1 - 10.30am to 5pm
Chestnut Festival
, held at Mount Dandenong's Kalorama Reserve, offers fun for the whole family with fairground rides, buskers, market stalls and plenty of roast chestnuts. With raffles, face painting, showbags and more the festival includes musical performances by Bethany Fisher, Janette Geri and Donna and The Aspinauts.
When:
Sunday May 1
Indonesian Satay Festival
, a special event held at Box Hill Town Hall, showcases Indonesian culture, there'll be food, drinks, dancing and music performances along with stalls selling arts and crafts. Sponsored By Garuda Indonesia, entry to the event includes a chance to win return tickets to Jakarta or Bali.
When:
Sunday May 1 - 11 am to 4pm
Grampians Grape Escape
, held at Halls Gap Oval, is a gastronomic getaway where foodies can indulge in delicious gourmet fare, fabulous wines and cooking demonstrations by celebrity guests. Showcasing 100 Western Victorian wine and food artisans, the festival includes live music, children's entertainment and more.
When:
Saturday & Sunday, April 30 & May 1
Film Festivals
AIEFF
, the Australian International Experimental Film Festival brings quality experimental film and video from all over the world with unique works screening at Preston's suek-artist warehouse. A non-award event, the festival promotes independent cinema with specially themed screening sessions.
When:
Friday to Sunday, April 29 to May 1
La Mirada Film Festival
, held at ACMI Cinemas, showcases a diverse mix of the finest cinema from Spain and Latin America. With screenings of films that range from classics to recent releases, the festival is the only film festival in the world co-programmed by highly acclaimed filmmaker Pedro Almodovar.
When:
April 14 to 26
Music & Arts Festivals
Williamstown Literary Festival
, now in its seventh year, is held at the Williamstown Town Hall with a series of events that include panels, interviews, workshops for children and adults, films, readings, storytelling and games and a festival hub with a bookshop to browse in and meet special guest authors.
When:
Friday to Sunday, April 29 to May 1
Melbourne Jazz Fringe Festival
, held at various venues, features some of Australia's most celebrated improvisers in an inspiring program of creative and ground-breaking music making. Held at various venues including Federation Square, the program features more than 80 of Australia's most celebrated musical improvisers.
When:
April 29 to May 8
Mount Beauty Music Festival
offers a fantastic line-up with performers of blues, roots, rock, jazz, country and bush poetry. With guests that include Abbie Cardwell, Cloudstreet and The Hanafords, the festival includes music workshops and is a great chance to savour the local produce and wines of the North-East Alpine Valleys.
When:
Friday to Sunday, April 29 to May 1
Groovin the Moo
, held at Bendigo Showgrounds, returns this year with another great line up of Australian and International artists and DJ's performing on an outdoor double stage and in one of the biggest dance tents around. Headliners this year include House of Pain, The Wombats and ArtVsScience.
When:
Saturday April 30
Choral @ Montsalvat
is a choral festival that features fifteen choirs performing in one big day. With choirs ranging from children's to youth, adult gospel to multicultural and modern to classical, the program includes more than ten new compositions especially written for the day with the composers available for talks.
When:
Sunday May 1
Moe Music Festival
, held at Old Gippstown, Gippsland's Heritage Park, presents a great program of music with Jazz, Blues, Folk and Country music performed in various under cover venues. Bands appearing include the Des Camm Jazz Band, Moonee Valley Jazz Band, Riviera Jazz Band and other guests.
When:
Sunday May 1 - 9am to 5pm
Creative Gippsland
is a month-long celebration held throughout May that showcases hundreds of events in Gippsland and its neighbouring shires. Highlighting the diverse talent within the area, the program features events that cater to many tastes with exhibitions, workshops, performances and tours.
When:
May 1 to 31
St Kilda Busking Festival
offers a fantastic look at the colourful entertainment that's on offer from Melbourne's best hidden artists. With fun performances held on Sundays between 1pm and 4 pm, the free entertainment offers colourful, bizarre and hilarious entertainment for the whole family.
When:
Sundays, April 24 to May 8 - St Kilda Sea Baths
Herring Island Summer Arts Festival
offers special exhibitions every weekend at the Herring Island Environmental Sculpture Park in Toorak. Accessible by boat with a punt service, the arts festival includes special artists demonstrations, talks, workshops, activities and more.
When:
January 15 to April 26 - Weekends
Special Offers
Bendigo Bank's Generation Green
- Bendigo Bank and Carbon Down are joining forces to encourage environmental sustainability initiatives in Victorian businesses and organisations, and with many ways to save energy you can tell them what your organisation has done to save energy and win $10,000 to lower energy use even further!
Learn More about Bendigo Bank's Generation Green
Exhibitions - Art | Festival | Show
Nillumbik Artists Open Studios
invites the public the studios of 34 artists in 24 studios located throughout Eltham and the historic area of Nillumbik. With artists of many mediums including sculpture, printmaking, ceramics and photography many works is for sale with many artists also open to commission.
When:
Saturday & Sunday, April 30 & May 1
Emily Veale
will be holding a solo exhibition at The Owl and Pussycat Gallery in Richmond. With the belief that the 'dark moments' of our personalities are there to give to give the soul dimension, Emily Veale uses the juxtaposition of careful, detailed pencil drawing with abstract watercolour to explore these emotions.
When:
May 1 to 7
Toorak Village Sculpture Exhibition
, held along both the sidewalks and shop windows of Toorak Village, is a unique arts event that attracts works from a diverse range of sculptors. Now in its 10th year, this year the event will showcase 99 sculptures ranging from interior designs to large outdoor pieces.
When:
May 1 to 31
Intangible Architecture
, showing at RMIT Gallery in Swanston Street, is an exhibition by Munich-based Sydney architect and artist, Ainslie Murray. The featured works on display offer a new way of understanding architectural space and the way we move in it, relying on absence over presence.
When:
Until May 28
My People, Culture and Country
, presented at Melbourne Museum's Bunjilaka Aboriginal Cultural Centre, explores themes of people, place and culture through objects, artworks, photographs and documents drawn from the museum collection and selected by seven Koorie students from the Hume Region.
When:
Until June 25
Rock and Rolescapes
, showing at Montsalvat in Eltham, is an exhibition of works by F. Alexander Jenkins. A continuation of the series, "Against the Odds and Other Philosophies", these paintings again use colour with texture to emphasise the intrinsic beauty of geological formations and phenomena.
When:
Until May 1
Sounding
, presented at MARS Gallery in Port Melbourne, is an exhibition by Sue Pedley, an artist who makes connections between people, places and objects with works that are inspired the act of Sounding, a way of probing the environment by sending out a signal and receiving information in return.
When:
Until May 1 - Closed Mondays
Tutankhamun
, presented by Melbourne Museum, will for the first time in Australia's history see this record-breaking exhibition visit Melbourne for its only Australian stop before the Egyptian treasures, which include Tutankhamun's golden canopic coffinette, are returned to their home in Cairo.
When:
Until November 6
|
Book Tickets
Creativity Unlocked
, held at Hawthorn Town Hall Gallery, is an exhibition organised by the Victorian Branch of the Mosaic Association of Australia and New Zealand. Mosaic artists were invited to submit works based on the challenging theme of including a lock and a key, creating thought provoking pieces.
When:
Until May 1
Melbourne Cityscapes
, presented at Michaels Photographic Gallery in Elizabeth Street, showcases a unique perspective of Melbourne as seen through the lens of Joshua Papp. New Zealand born, Papp uses a range of cameras and techniques to capture the streets, historic arcades and hidden laneways of Melbourne.
When:
Until May 2
New York Found
, an exhibition held at Carlton's Steps Gallery, features new works by Marco Luccio, known for his striking cityscapes. Based on the unusual and fascinating artefacts from the Metropolitan Museum of Art, Luccio's new work delves beyond New York City's hallmark monumental architecture.
When:
April 2 to May 1 - Closed Mondays
View More Exhibitions
Expos, Launches, Open Days & Lectures
HIA Home Ideas Show
, held at Melbourne Exhibition Centre, offers a chance for home-owners to explore new ideas of home buying and renovation. With more than 300 exhibitors, the expo features displays, interior and landscaping ideas and the Building and Renovation Stage with the 'Ask an Expert' specialists.
When:
Thursday to Sunday, April 28 to May 1
Paramedical Skin Institute
, located in Spotswood, will be celebrating their Grand Opening with a weeklong promotion of offering free gift bags to the first 50 customers. Created to provide an alternative to traditional surgery with a more natural approach, complimentary skin and body consultations will also be offered.
When:
April 25 to 29
Car Shows
Keilor Rotary Club Car Show
, taking place at Keilor Hotel, features numerous display categories including Best Club Display and the People's Choice Award. With all profits from the Car Show going towards Rotary Projects, it's held alongside a craft and produce market, with entertainment for the kids.
When:
Sunday May 1
Renegades Hot Rod and Custom Club
will be holding a Swap Meet at Werribee Racecourse. The day also includes a Hot Rods, Custom Cars and Bike Show with many vehicles on display within an enclosed display area, with a trophy presentation held from midday. Catering will be available on the day.
When:
Sunday May 1
View More Expos & Launches
|
View More Open Days
Performances & Theatre
Next To Normal
, performed at The Arts Centre, is the Australian Premiere of the emotional musical which won last year's Pulitzer Prize for Drama. The story of a woman lost to herself and her family, it follows her day as she begins making sandwiches and finds she can't stop when lost to frantic compulsion.
When:
April 28 to May 28
The Last Five Beers
, performed by Sophie Weiss and Drew Collet, features cheesy pop songs that set the backdrop for the story of two ex-lovers who make daunting decision to catch up for drinks two year on only to learn one of them hasn't quite moved on. It's held at the Butterfly Club in South Melbourne.
When:
Thursday to Sunday, April 28 to May 1
Africa
is inspired by the true story of three children from Germany who tried to elope to Africa and the enduring optimism they showed in the face of the poverty they found. Featuring bunraku style puppets, performance, projection and multilevel set design, , held at Arts House in North Melbourne.
When:
Wednesday to Saturday, April 27 to 30
I Am My Own Wife
, performed at Nunawading's Whitehorse Centre, is one of the most extraordinary pieces of theatre written in the last few decades. The play tells the astonishing true story of Charlotte von Mahlsdorf, a man who lived as a woman through the repressive regimes of the Nazis and East German Communists.
When:
Wednesday & Thursday, April 27 & 28
Lloyd Beckmann, Beekeeper
is the true story of a Queensland battler as told through his grandson's eyes as he traces Lloyd's romance with bees through family history, inheritance and the ripening of age. Performed by Tim Stitz, the grandson in question, it's held at Carlton's La Mama Theatre.
When:
April 27 to May 15 - Wednesdays to Sundays
The Laramie Project - 10 Years Later
is the sequel to one of the most performed plays of the last decade. Performed at St Kilda's Red Stitch Actors Theatre, the documentary style performance features special guests Kim Gyngell, Paul Ashcroft and others as it investigates the ripple effect of a single, senseless murder.
When:
April 27 to May 28 - Wednesdays to Sundays
Mirror Image
, written and directed by Josie Parrelli, is the story of the soul mate's eternal search for one another after they were split apart many lifetimes ago. Presented by Revolt Productions in Kensington, the performances explores the eternal search for reconnection and the eternal search for love.
When:
Thursday to Saturday, April 28 to 30
La Bohème
, the latest production by Opera Australia, offers a bold reworking of Puccini's romance with director, Gale Edwards setting the classic, and tragic, tale of love in Berlin in the 1920s. Starring Takesha Meshe Kizart as Mimi and Ji-Min Park as Rodolfo, performances are held at the Arts Centre.
When:
Until May 13
The Business of Murder
, presented by Heidelberg Theatre Company, is a classic thriller built on false pretences, twisted games and shock surprises as three people are brought together for what appears to be legitimate reasons, only to learn there is nothing legitimate about Mr Stone, who sought them out.
When:
April 21 to May 7
Doctor Zhivago
, the classic masterpiece which has become an outstanding musical, will be appearing at performed at Her Majesty's Theatre. With a story that's at once epic and personal, funny and heartbreaking, impetuously romantic and bitingly political, it stars the internationally renowned Anthony Warlow.
When:
Until May 22
|
Book Now
In The Next Room or the vibrator play
, performed by Melbourne Theatre Company in Southbank, is Sarah Ruhl's comedy about a doctor's modern method for treating hysteria and the intrigue it raises with his wife when she realises the sexual benefits that come with the treatment might do well for women in general.
When:
April 7 to May 21 - Mondays to Saturdays
I Do Not Like Thee Dr Fell
, presented by Geelong Repertory Theatre Company, is Irish Playwright, Bernard Farrell's parody of American group psychotherapy. Written in 1979, long before the likes of Dr Phil, the play follows an encounter group's journey of self-discovery through honest confrontation and group hugs.
When:
April 8 to 30 - Various Dates
ROCK OF AGES
, held at Melbourne's Comedy Theatre, is a hilarious, feel-good love story set in 1987 when a small-town girl meets a big-city dreamer in L.A.'s most legendary rock club. Told through music of the era, the comedy includes hits such as 'Don't Stop Believin', 'The Final Countdown' and other classics.
When:
March 22 to June 30
|
Book Now
Hairspray
, the ultimate feel good musical based on the cult movie by John Waters, will hit the stage in Melbourne at the Princess Theatre. Set in the USA town of 1960s Baltimore, the production follows the life of Tracy Turnblad, a big girl with big hair and an even bigger passion to dance.
When:
Until May 1
|
Book Now
Classical, Choral & Recitals
Banditaliana
, a four-piece group from Tuscany, will be performing at Melbourne Recital Centre along with La Bande di Sandro. Presented by ABC Radio National's Music Deli, the group will perform new arrangements of old Tuscan songs, dance tunes, and original music inspired by their Tuscan heritage.
When:
Wednesday April 27 - 7:30pm
Howlin' Wind
, a performer by the name of Andy Richardson, will be appearing at Kinross House in Toorak to launch his new CD "Morning Light". With flute compositions used in many films and shows, including the ABC series East of Everything, Howlin's music combines classical traditions with earthy folk roots.
When:
Thursday April 28 - 8pm
Burlesque, Cabaret & Dance
Hopak in the Park
is a Ukrainian Cossack Dance Spectacular held at Melbourne's Sidney Myer Music Bowl. Featuring a cast of more than 300 Ukrainian dancers from across Australia, performers include the Cossack Brothers, special guest band Hrim from New York and the popular young music talent S.o.V.
When:
Saturday April 30
View More Performances & Concerts
Entertainment & Nightlife
David Campbell
, performing as part of his Broadway and Beyond tour, will be appearing at Frankston Arts Centre. With tracks from his collection of Top Ten albums, including the most recent On Broadway, with songs such as Bring Him Home, You'll Never Walk Alone, Shout, Good Lovin and She's My Baby.
When:
Friday April 29 - Doors Open 7:30pm
Modern Blues Night
, held at Abbotsford's IDGAFF Bar, presents the latest tracks by the up and coming Blues stars played by PBS-FM's Matt Frederick. There will also be a performance by Dreamboogie, an exciting Blues act performing material by Canned Heat, Howling Wolf and others imbued with their own sound.
When:
Friday April 29 - 8:30pm
The Drums
, a New York indie pop band with influences that span the 50's to the 80's, will be performing at the Corner Hotel in Richmond. Proving that 1950s poppy guitar riffs are back with their first show already sold out, the three piece group will be supported on their current tour by Tasmanian group, Tiger Choir.
When:
Thursday April 28 (April 29 SOLD OUT)
The Vaudeville Smash
will be appearing at The Toff in Melbourne to launch their latest EP, which features their newly released single, Roller Disco. One of Australia's truly unique and up and coming bands, The Vaudeville Smash are renowned for lively performances that live up to their namesake.
When:
Saturday April 30 - Doors Open 8pm
Music in the Park
, held at Keysborough's Wachter Reserve, offers a free day of entertainment with Rockabilly and Swing Music by the Rockin Daddys and Top Cat Dancers. With activities for the whole family, it includes dance workshops, a Hot Rods Show'n'Shine Competition, BBQ and children's activities.
When:
Sunday May 1 - 4pm
KRE-ATIV Open Mic Night
, held at Melbourne's 24 Moons, is an Open Mic Night with a difference. Located in the arts focused venue, performance nights are welcome to
not just Muso's, but also Comedians, Short film producers, Animators, Visual Performance Artists, Poets and more.
When:
Every Wednesday - 8pm til Late
View More Live Gigs
Cinema
Melbourne Horror Film Society
, a not-for-profit group, holds regular film sessions at 1000 Pound Bend with a generous entry fee by membership. This month they'll screen a special double bill with Long Weekend directed by Colin Eggleston and Phillip Brophy's Australian cult horror gore-fest, Body Melt.
When:
Wednesday April 27
The Economics of Happiness
, screening at Darebin Arts & Entertainment Centre in Preston, is a documentary about the worldwide movement for localisation as opposed to corporate globalization. Following the screening, there'll be a panel discussion with producer and director Helena Norberg-Hodge.
When:
Sunday May 1 - 6pm to 8pm
Egypt 3D: Secrets of the Mummies
, screening at IMAX Cinema, explores the mysterious world of ancient Egypt. Offering a taste of the wonders held in the upcoming exhibition, Tutankhamun and the Golden Age of the Pharaohs, the film re-enacts the discovery of a cache of forty mummies.
When:
Various Dates & Times
Tutankhamun Exhibition
-
Opens April
-
Book Tickets
View More Cinema Events
Melbourne For Kids
Lake Goldsmith Steam Rally
, held just outside of Ballarat at The Perfect Living Museum, offers a great day out for the family with grand parades of vintage steam powered vehicles and displays of restored steam engines, power generators, steam rollers and even a working 90 tonne steam shovel.
When:
Saturday & Sunday, April 30 & May 1
Family Day at Collingwood Children's Farm
is a special children's event held each month with each family day featuring a particular theme that matches activities provided for kids. Activities include hayrides, a BBQ and much more to make it a great day out for the kids and family.
When:
Sunday May 1
It's a Wrap!
is a presentation by Pocketfool, held at Melbourne's ArtPlay. Offering great fun for kids, they can swaddle, cover, roll up and hide as they explore how to wrap up all manner of things including elephants, bubbles and themselves, making the ordinary extraordinary and extraordinary ordinary.
When:
Fridays, April 29 & May 6 - Bookings Essential
Wild Things: Animals on Stage
, an exciting new exhibition especially for kids and families at the Arts Centre, brings together an unruly menagerie of animals drawn from the wild and woolly world of our most famous animal 'actors', from Alice's mock turtle to Ossie Ostrich, Gulliver's Eagle and Sir Lancelot's horse.
When:
Until June 5
Dinosaurs Alive!
is an exciting, new interactive exhibition that will be held at Waterfront City Piazza in Docklands. Featuring life-like robotic moving dinosaurs who ruled the earth for more than 160 million years, the exhibition is set in a spectacular 1,200 square metre indoor forest-themed area.
When:
March 12 to May 8
Circus
Moscow Circus
, featuring renowned Russian performers together with exclusive International Guest acts from around the world, will be appearing at Epping Plaza. With sensational death defying acts, highlights include The Wheel of Death and the Four Daredevil Motorbike's in the splitting 'Globe of Death'.
When:
April 28 to May 15 - Epping - Various Dates
Silvers Grand Magic Circus
will be holding performances at Airport West's Westfield Shopping Centre. Established in 1976, Silvers Grand Magic Circus offers a great show for people of all ages with performers including everything from jugglers and clowns to acrobats, international performers and more.
When:
Until May 1 - Airport West - Various Dates
Perry Bros Circus
, Australia's oldest circus, will be appearing at Dingley Village, offering quality entertainment to please the entire family. With wirewalkers, Jugglers, Whip crackers, balancing acts and more the circus also features performing ponies and camels along with their very funny clowns.
When:
Until May 8 - Dingley Village - Friday to Sunday
View More Children's Events
Markets, Fetes and Fairs
Magnolia Square
is a boutique fair showcasing women's and children's attire, homewares, jewellery and more. They'll be holding their popular fair at Malvern Town Hall where you'll find the work of some of Melbourne's best and most talented designers with a wide variety of unique and charming quality crafts.
When:
Thursday to Saturday, April 28 to 30
Melbourne Market Guide
View MARKETS calendar
to make the most of the rare sunny days (it's a coin toss, isn't it!) and head to one of Melbourne's many excellent markets for a bargain!

A growing number of food, produce and even wine markets are springing up around the suburbs.
Sporting Events
AFL Premiership
AFL Premiership | Round 6
Nth Melb vs Port Adelaide
- Sat April 30 - Marvel Stadium
Richmond vs Brisbane Lions
- Sat April 30 - MCG
Essendon vs Gold Coast Suns
- Sun May 1 - Marvel Stadium
Collingwood vs Western Bulldogs
- Sun May 1 - MCG
Netball | ANZ Championships
ANZ Championships | Round 12
Melbourne Vixens v NSW Swifts
Sunday May 1 - 2:20pm
Hisense Arena, Melbourne
Surfing
Rip Curl Pro Surf and Music Festival
, held at Bells Beach in Torquay, will this year celebrating the 50th anniversary of the Bells Beach Easter Rally and the Rip Curl Pro. Bringing together the world's best male and female surfers to Victoria, the features program features parties, performances and other activities.
When:
April 19 to 30
Motor Sports
Test & Tune Days
, held at Heathcote Park Raceway, the new home of 1/4 Mile Off Street Drag Racing in Victoria, offers the chance for owners of high performance vehicles to safely and legally test out their capabilities while improving driving skills and meeting other people with similar interests.
When:
Sunday May 1 - 11am to 4pm
Horse Racing
IASbet
is Australia's premier online betting agency, offering better odds than TAB for Horse Racing and Sports Betting both in Australia and overseas. An easy way to take a punt on any one of the many races held over the long weekend, you can even receive $100 in FREE bets when you join IASbet online.
Join IASbet for $100 in FREE Bets - Learn More
Betfair Park Race Days
Betfair Park (Lakeside) Meeting
Sunday May 1
Betfair Park, Sandown
Community Sports & Fitness Events
AV Season Walk Series
, presented by the peak athletic body in the state, Athletics Victoria, is part of their events held to encourage, improve and promote a range of sports for all of their members.
Albert Park
Saturday April 30
The Great Train Race
is more than a fun with the exciting challenge of racing against the steam locomotive, Puffing Billy, over 13.2 kilometres through the hills and fern gullies of the picturesque Dandenong Ranges. All proceeds go towards maintenance of Puffing Billy's family of locomotives.
When:
Sunday May 1
Arthurs Seat Bay2Bay
, held at Mornington Park, offers 2 distances of 113km and 65km with both courses taking the challenge of riding up Arthurs Seat. Along with entertainment, food stalls and live updates from the bike riders throughout the day, there will also be a bike education program for the kids.
When:
Sunday April 30
Come & Try Rowing
- The Y Rowing Centre, located in Albert Park Lake, invites you to try your hand at rowing. Held on the first Sunday of each month, the Come & Try Rowing sessions are open to participants of all ages. Just turn up and have fun!
Sunday May 1
Cost: $10 - Bookings only required for groups.
View More Sports Events
Let Melbourne Know...
Advertise Your School Fete, Fair or Carnival FREE!
Everyone wants to support their local school by going to their annual fundraiser. Last year we promoted a whopping 1,200 school events. So, make sure you let your school organizers know they can list their fete, fair or carnival for
FREE @ OnlyMelbourne!
Add Your Event for FREE Today!!
OnlyMelbourne Welcomes
Each week we highlight some of the new business listings in the OnlyMelbourne Business and Services directory.
This week we also suggest the following:
Chez Olivier
- French Inspired Dining in Prahran...
Cedel Haircare
- One of Australia's most trusted brands...
Womenspace
- Wellness group for Melbourne women...
Busy Me IT
- Computer Support for Home & Small Business...
View More of the Latest Listings at OnlyMelbourne!
Advertise your Business for FREE!!
Advertising your business with OnlyMelbourne is easy to do by following a few simple steps, and best of all, it's FREE! By advertising your business you can easily reach thousands of people on Melbourne's most comprehensive guide.
Advertise your Business for FREE!!
Trivia & Humour
Shaggy Dog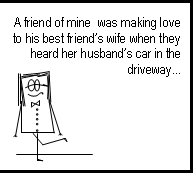 Shaggy Dog by Deej
-
Click Here to find what happens!
Alas, Poor Yorick Club.. Too Many Knew You Well
The very first literary club to be formed in Australia began in Melbourne in 1868. Formed by a group of journalists, some of which wrote for The Age and The Argus - a major paper back at this time - the group called themselves the
Yorick Club
, named after one of the characters in Shakespeare's Hamlet.
The club began as an informal gathering at a
❊ Notice ❊
Many locations have gone into lockdown as the state takes action to stop the spread of the deadly coronavirus (COVID-19).
→
Disclaimer
: Check with the venue before making plans
...
❊ Address & Contact ❊
⊜ Newsletter | #225 | What's On this Week Melbourne |
Map
❊ Web Links ❊
→
Newsletter | #225 | What's On this Week
→
Subscribe to OnlyMelbourne - Get your copy of What's On this Week!
→
List Your Business or Event - It's FREE!
→
Events Calendar - Find out What's On any day of the week!
→
Mobile OnlyMelbourne
→
Melbourne for Children | Kids
→
Newsletter | #224 | What's On this Week [Last Week]
Trending HOT

Drive-In Movie Club
Drive-In Immersive Cinema Nights Are Coming to Melbourne Put together by our friends at Hot Tub Cinema, a string of family-friendly, social distancing-safe, drive-in ..

Things to see, hear & do this weekend
Make the most of your weekend in Melbourne with these fabulous events. No city does it better than Melbourne, so get out and discover the very best shows, festivals, ..
---
Update Page