Newsletter | #224 | What's On this Week
Welcome to this week's Melbourne events, exhibitions, sports and community guide for Tuesday to Monday, April 19 to 25.
This week... it's the long weekend with Easter celebrations and ANZAC day coming together and there's much fanfare to do with both as the School Holidays come to an end. The Good Friday Appeal, a well worthy institution in Victoria, includes the Kid's Day Out held in Docklands with performances, rides and more raising funds for the Royal Children's Hospital.
With the Melbourne International Comedy Festival continuing this week, Bendigo makes its own mark with their Strategem Bendigo Winemakers Festival along with the Bendigo Easter Festival, an event that's now in its 141st year. Also further afield, there's the Beechworth Golden Horseshoes Festival and Shepparton's Goulburn Valley Pear Fest for those who'd like a fresh taste of the region's best produce before it's tinned and barcoded.
As was said, ANZAC Day falls on the Easter Monday this year, so as many of you no doubt know the public holiday has been designated for Tuesday April 26. Regardless of the holiday date, I've decided to make mention of ANZAC Day in this week's newsletter, commemorating April 25.
As per last year's newsletter, I've again pitched in to tip my hat to our soldiers both past and present with a poem I wrote several years ago. Truth be told, the poem itself took me at least seven years to write. Some might find it trite in the context it holds, but I sincerely hope not. If anything, my aim in writing it at the time was to find in it the simple men behind the enormity of what war brings, yearning for the simple lives they'd left behind. Of what my own father faced, and what he left behind.
My father is a wonderful, beautiful man who fought in Vietnam, and for that I will always be proud of him. But I have also seen him struggle with what was lost in himself in fighting for others. I've also watched him struggle for words when talking of what he went through, just as I did for seven years to write a simple poem about a far from simple subject. And that's why I'll again present the poem as my own way of giving thought to ANZAC Day, just as I'll no doubt present the same poem next year when given the chance.
The reality of war is something that leaves us with either too little to say or too much to say, but more often than not simply speechless. And that's why we have days like ANZAC Day, when people young and old can proudly and sincerely stand up and say something, anything, for those lost for words or those sadly just lost.
ANZAC Day
He dreamt of his wife's garden, with its flowers in the sun,
but when a flower loudly screamed, the dream, it was undone.
He opened up his eyes and knew the battle had begun,
as it had the day before, and would, for many days to come.
He'd buttoned up his collar, when the soldier reached his tent,
he turned his face away and sighed, to hide that he was spent.
With thoughts of flowers in the sun still lingering in his head,
he regained his stone composure, General of the Regiment.
He looked across the field to where the rifles loudly roared,
where men, like broken sticks, lay scattered, twisted by the score.
And something seized the General, and it shook him to the core.
It wasn't fear or anger, it was something tired and worn.
And a soldier, looking pale, with a gash across his head,
reared up upon the General,
"What's our orders, Sir?"
he said.
The General said,
"I don't quite know, but I would like some tea...
"Let's make us some Darjeeling and we'll sit beneath that tree.
"If history looks unfavourably upon the course we'd take,
"be thankful that it's not our book, in that, we have no stake,
"for history's written not today, but in the days to come,
"I'd rather be a footnote in the tragic things we've done.
"But if they would remember me as one who loved his tea,
"then let my name be known to all, for that is what I'll be.
"I'd rather spill the sugar than the blood when all is done...
"But none the less be careful, as you pass that sugar, son."
ANZAC Day - Saturday April 25
ANZAC Day Public Holiday:
Tuesday April 26
Easter Festivals & Events
Royal Children's Hospital Good Friday Appeal
brings together people from all parts of the community to raise money for the Royal Children's Hospital to help ensure that children with life-threatening diseases get the best possible medical care. Along with Channel 7's Live Telethon, there are many ways to donate with special events held throughout Victoria.
Learn More about the Good Friday Appeal
KIDS Big Day Out
, held on the concourse at Marvel Stadium as part of the Good Friday Appeal, features Scooby Doo along with his friends Shaggy, Fred and Daphne in a live show. With other performers on the day, including The Kazoos, there'll also be great rides at $2 with all the proceeds going to the Good Friday Appeal.
When:
Friday April 22 - 10 to 4pm
Bendigo Easter Festival
, now in its 141st year, offers three days of activities that celebrate not only Easter, but also the rich Chinese heritage of Bendigo. Highlights include a massive Easter Egg Hunt, stage shows, a Gala Parade and the annual appearance of Sun Loong, the world's longest Imperial dragon.
When:
Friday to Sunday, April 22 to 24
Beechworth Golden Horseshoes Festival
, a popular annual event in regional Victoria, offers events for all ages with a Grand Parade and live music with performances and busking on the streets. The festival also includes market stalls, carnival rides, kids' activities and an Easter Egg with the Easter Bunny.
When:
Friday to Sunday, April 22 to 24
New Life Easter Festival
, taking place at Roxburgh Homestead Primary School, celebrates Easter with a morning church service that's followed by a great range of attractions for the whole family with a jumping castle, face painting, an animal farm and live music, an Easter egg hunt and a sausage sizzle.
When:
Sunday April 24 - 1pm to 4pm
Major Events
Tarra Festival
embodies the community spirit of Yarram in Gippsland with a celebration of its history, showcasing all that this rural township offers. One of Gippsland's most popular events, highlights include the Combined Services Monster Market and the festival opening day with music and children's activities.
When:
Friday to Monday, April 22 to 25
Eucalypt Festival
, held Cranbourne's Royal Botanic Garden celebrates Australia's iconic plant with a program of events held across Easter weekend. With themes held each day, the festival features live music, animal displays, performers, face painting, fun walks, workshops, garden tours and children's activities.
When:
Saturday to Monday, April 23 to 25
Melbourne International Comedy Festival
returns with a great program of performances by some of the best and newest entertainers from Australia and overseas. With shows for people of all ages held at various venues in Melbourne, the festival offers comedy, circus, burlesque theatre and more.
When:
March 30 to April 24
Melbourne Leather Pride
, one of the biggest and most anticipated events on Melbourne's queer calendar, is an adult only festival that offers a program for the more robust and adventurous of Melbourne's gay community with visual arts and literary events, workshops, seminars and adult party nights at various venues.
When:
April 8 to 26
Steam to Surf
, the theme of this year's National Trust Heritage Festival, offers a vibrant and diverse celebration of Victoria's rich history, be it natural, cultural or indigenous. With special events held across Victoria, the program features numerous activities associated with water, steam and surf.
When:
April 8 to May 8
Food & Wine Festivals
Goulburn Valley Pear Fest
, held at Shepparton Showgrounds, celebrates the produce the region is renowned for. Hosted by celebrity chef Janelle Bloom, the festival will showcase the rich traditions of Australian pears with cooking cometitions for adults and kids, stalls, tastings and even circus workshops.
When:
Saturday April 23
Strategem Bendigo Winemakers Festival
, held at Castlemaine Botanical Gardens, showcases wines from Bendigo's gold-bearing soils with a acelebration that includes live music performances, a wide variety of food stalls, dancing and kid's performer Tim Tim leading the popular Easter Egg Hunt on the day.
When:
Sunday April 24
Film Festivals
La Mirada Film Festival
, held at ACMI Cinemas, showcases a diverse mix of the finest cinema from Spain and Latin America. With screenings of films that range from classics to recent releases, the festival is the only film festival in the world co-programmed by highly acclaimed filmmaker Pedro Almodovar.
When:
April 14 to 26
Music & Arts Festivals
Beats Under 18's Festival
, taking place at Luna Park, is hosted by Melbourne's own hype man MC Surreal and features special guests including YouTube's funniest men
Superwog and Mychonny. With entry including unlimited rides, performers also include Melbourne finest DJ's and Beatboxing.
When:
Wednesday April 20 - 6.30pm to 11.30pm
ANZAC Day Music Festival
offers a fun filled afternoon for people of all ages, held at Morning Star Estate in Mount Eliza. With a line-up of musicians that includes James Reyne and his band performing, there will also be children's rides, reptiles, farm animals and some of the best food and wine on the peninsula.
When:
Monday April 25
Creamfields Festival
, the iconic international dance music festival made its Australian debut last year to great success, returns to Melbourne Showgrounds with a bigger and better line-up of DJs and performers that features the ground-breaking Deadmau5, Skrillex, Chuckie, Simon Patterson and other guests.
When:
Monday April 25
St Kilda Busking Festival
offers a fantastic look at the colourful entertainment that's on offer from Melbourne's best hidden artists. With fun performances held on Sundays between 1pm and 4 pm, the free entertainment offers colourful, bizarre and hilarious entertainment for the whole family.
When:
Sundays, April 24 to May 8 - St Kilda Sea Baths
Herring Island Summer Arts Festival
offers special exhibitions every weekend at the Herring Island Environmental Sculpture Park in Toorak. Accessible by boat with a punt service, the arts festival includes special artists demonstrations, talks, workshops, activities and more.
When:
January 15 to April 26 - Weekends
School Holiday Guide

Check out our
School Holiday Guide
for all the latest on what to do with the kids during the Autumn and Easter Holidays running from April 9 to 26. The holiday guide offers some of the best things to do over the holiday period for the young and young at heart, with events, tours and holiday care programs.. all in marvelous Melbourne!
View School Holiday Guide
BABBA Kids Show
, held at Croxton Park Hotel, is a not to be missed experience for kids of all ages. With all the excitement a live show can deliver, come join Benny, Bjorn, Agnetha and Frida with their fabulous band, light show and costumes, as they perform the very best of ABBA's amazing songs.
When:
Thursday April 21
Box Hill Miniature Steam Railway Society
, a group of Miniature Steam Railway enthusiasts, will be conducting two public runs during the Autumn School Holidays, offering a chance for children to ride their wonderful miniature railway along a track that winds through the picturesque surrounds of Elgar Park.
When:
Friday April 22
Special Offers
Bendigo Bank's Generation Green
- Bendigo Bank and Carbon Down are joining forces to encourage environmental sustainability initiatives in Victorian businesses and organisations, and with many ways to save energy you can tell them what your organisation has done to save energy and win $10,000 to lower energy use further!
Learn More about Bendigo Bank's Generation Green
Target's Easter Happyland Catalogue
, available to view online, offers some great bargains for this Easter with fantastic bargains on chocolate eggs, bunnies and gifts along with discounts also offered on a range of goods including DVDs, Clothing and much more to celebrate the Easter holidays.
Target Easter Discounts - Ends April 19
Exhibitions - Art | Festival | Show
Evolution Exhibition
, held at Signal, Melbourne's first arts studio dedicated to people aged 13 to 20, showcases the works of participants of the recent Evolution program, which gave the chance for young people to work with Melbourne artist Clare McCracken over a nine week period, expanding their talents.
When:
Sunday April 17 - Midday to 3pm
Opening Night:
Saturday April 16 - 7pm
Artist Screenings Shown After Dark:
April 16 to 21
Intangible Architecture
, showing at RMIT Gallery in Swanston Street, is an exhibition by Munich-based Sydney architect and artist, Ainslie Murray. The featured works on display offer a new way of understanding architectural space and the way we move in it, relying on absence over presence.
When:
Until May 28
My People, Culture and Country
, presented at Melbourne Museum's Bunjilaka Aboriginal Cultural Centre, explores themes of people, place and culture through objects, artworks, photographs and documents drawn from the museum collection and selected by seven Koorie students from the Hume Region.
When:
Until June 25
Rock and Rolescapes
, showing at Montsalvat in Eltham, is an exhibition of works by F. Alexander Jenkins. A continuation of the series, "Against the Odds and Other Philosophies", these paintings again use colour with texture to emphasise the intrinsic beauty of geological formations and phenomena.
When:
Until May 1
Makeready Readymades
, held at Lamington Drives in Collingwood, is the much anticipated solo exhibition of Stuart Geddes. The exhibition features a collection of make-ready print sheets - used by printers to make-ready their ink consistency for printing - that Stuart has been amassing for several years.
When:
Until April 30 - Wednesdays to Saturdays
Sounding
, presented at MARS Gallery in Port Melbourne, is an exhibition by Sue Pedley, an artist who makes connections between people, places and objects with works that are inspired the act of Sounding, a way of probing the environment by sending out a signal and receiving information in return.
When:
Until May 1 - Closed Mondays
Karel Martens
, artistic director of OASE, Journal for Architecture, will be the focus of an exhibition at Caulfield's Monash University. Recently celebrating its 25th year, the success of OASE as a now International publication is in part due to Martens refined graphic statement and experimental typography.
When:
April 6 to 21 - Closed Sundays
Tutankhamun
, presented by Melbourne Museum, will for the first time in Australia's history see this record-breaking exhibition visit Melbourne for its only Australian stop before the Egyptian treasures, which include Tutankhamun's golden canopic coffinette, are returned to their home in Cairo.
When:
Opens April 8
|
Book Tickets
Andrea Higgins and Elizabeth Dobrilla
will be exhibiting at St Kilda's Obscura Gallery with Higgins' series, Memento Mori, investigating aspects of family heritage through two series of archival photogram images. Dobrilla's works explore the unique perception of symbols and icons she developed whilst in Japan.
When:
Until April 25 - Wednesdays to Sundays
Creativity Unlocked
, held at Hawthorn Town Hall Gallery, is an exhibition organised by the Victorian Branch of the Mosaic Association of Australia and New Zealand. Mosaic artists were invited to submit works based on the challenging theme of including a lock and a key, creating thought provoking pieces.
When:
Until May 1
Melbourne Cityscapes
, presented at Michaels Photographic Gallery in Elizabeth Street, showcases a unique perspective of Melbourne as seen through the lens of Joshua Papp. New Zealand born, Papp uses a range of cameras and techniques to capture the streets, historic arcades and hidden laneways of Melbourne.
When:
Until May 2
New York Found
, an exhibition held at Carlton's Steps Gallery, features new works by Marco Luccio, known for his striking cityscapes. Based on the unusual and fascinating artefacts from the Metropolitan Museum of Art, Luccio's new work delves beyond New York City's hallmark monumental architecture.
When:
April 2 to May 1 - Closed Mondays
View More Exhibitions
Expos, Launches, Open Days & Lectures
Defending Human Rights in Nepal
is a special public forum presented by Peace Brigades International. Held at The Multicultural Hub, opposite Queen Victoria Market, guest speakers, Dan and Elise Tillet of PBI France will discuss Nepal's human rights struggle and what the Australian community can do to help.
When:
Wednesday April 20 - 7pm
Paramedical Skin Institute
, located in Spotswood, will be celebrating their Grand Opening with a weeklong promotion of offering free gift bags to the first 50 customers. Created to provide an alternative to traditional surgery with a more natural approach, complimentary skin and body consultations will also be offered.
When:
April 25 to 29
Car Shows
Car Clubs Showcase
, held at Federation Square, features a different Car Club every month when car enthusiasts and general public alike can wander through an amazing array of classic, modern and vintage cars. This month's event presents the Ford Customline Mainline & Rod Club of Victoria.
When:
Sunday April 24 - 11am to 2:30pm
View More Expos & Launches
|
View More Open Days
Performances & Theatre
La Bohème
, the latest production by Opera Australia, offers a bold reworking of Puccini's romance with director, Gale Edwards setting the classic, and tragic, tale of love in Berlin in the 1920s. Starring Takesha Meshe Kizart as Mimi and Ji-Min Park as Rodolfo, performances are held at the Arts Centre.
When:
Until May 13
The Indifferent Revolutionist
, performed at The Owl and the Pussycat in Richmond, is a play set mostly in an elevator as Russ finds that Good Friday takes a bad turn when he's trapped in a lift over the entire Easter break, a predicament that forces him to ask himself many questions about his life.
When:
Until April 24 - Wednesdays to Sundays
Breast Wishes
, appearing in Sale, is an uplifting new Australian musical about life, love, family and silicon, held in support of the National Breast Cancer Foundation. Four women, a fumbling boyfriend, a well-meaning husband and a bra-fitter who's seen it all present a heart-warming journey of laughter and triumph.
When:
Wednesday & Thursday, April 20 & 21
The Business of Murder
, presented by Heidelberg Theatre Company, is a classic thriller built on false pretences, twisted games and shock surprises as three people are brought together for what appears to be legitimate reasons, only to learn there is nothing legitimate about Mr Stone, who sought them out.
When:
April 21 to May 7
Doctor Zhivago
, the classic masterpiece which has become an outstanding musical, will be appearing at performed at Her Majesty's Theatre. With a story that's at once epic and personal, funny and heartbreaking, impetuously romantic and bitingly political, it stars the internationally renowned Anthony Warlow.
When:
Until May 22
|
Book Now
In The Next Room or the vibrator play
, performed by Melbourne Theatre Company in Southbank, is Sarah Ruhl's comedy about a doctor's modern method for treating hysteria and the intrigue it raises with his wife when she realises the sexual benefits that come with the treatment might do well for women in general.
When:
April 7 to May 21 - Mondays to Saturdays
I Do Not Like Thee Dr Fell
, presented by Geelong Repertory Theatre Company, is Irish Playwright, Bernard Farrell's parody of American group psychotherapy. Written in 1979, long before the likes of Dr Phil, the play follows an encounter group's journey of self-discovery through honest confrontation and group hugs.
When:
April 8 to 30 - Various Dates
ROCK OF AGES
, held at Melbourne's Comedy Theatre, is a hilarious, feel-good love story set in 1987 when a small-town girl meets a big-city dreamer in L.A.'s most legendary rock club. Told through music of the era, the comedy includes hits such as 'Don't Stop Believin', 'The Final Countdown' and other classics.
When:
March 22 to June 30
|
Book Now
Hairspray
, the ultimate feel good musical based on the cult movie by John Waters, will hit the stage in Melbourne at the Princess Theatre. Set in the USA town of 1960s Baltimore, the production follows the life of Tracy Turnblad, a big girl with big hair and an even bigger passion to dance.
When:
Until May 1
|
Book Now
Classical, Choral & Recitals
Ensemble Liaison
, recently named Esemble in Residence at Monash University, will present a concert at Melbourne Recital Centre featuring the drumming artistry of David Jones with Balkan folk dances and other works by Joplin, Piazzolla and Shostakovich. They'll also be joined by Roger Jonsson on violin.
When:
Wednesday April 20 - 7pm
Burlesque, Cabaret & Dance
Toxic Waste
, performed at the Butterfly Club in South Melbourne by Eleni Avraam, is a gut-wrenchingly funny one-woman cabaret show... featuring two women. The performance takes a surprising look at both sides of a (perverse) relationship with one man and no holds barred.
When:
Thursday to Sunday, April 21 to 24
Beautifully Imperfect
, presented by National Institute of Circus Arts in Prahran, is a performance by NICA's final year circus artists. Collaborating with performers and trainers from China's acclaimed Nanjing Acrobatic Troupe, the breathtaking production explores the tension between our desires and reality.
When:
Tuesday & Wednesday, April 19 & 20
Ali McGregors Late-Night Variety-Nite Night
, held at The Famous Spiegeltent currently at the Arts Centre, celebrates its fifth year in the venue it was made for as Ali McGregor hosts a variety of comedians, cabaret, burlesque and specialty acts alongside her long-suffering butler Saxon MacAlistair.
When:
Until April 23
View More Performances & Concerts
Entertainment & Nightlife
The Good Scissors
will be performing at the John Curtin Hotel in Carlton. With infectious melodies to their style of indie rock, they'll be supported on the night by Goodbyemotel, who'll be heading overseas soon, along with Ben Thomas of Kanvas Grey performing solo and acoustically.
When:
Saturday April 23 - 9pm to Midnight
Bob Dylan
, celebrated poet, artist, singer, writer, actor and radio announcer, will be performing at Melbourne's Rod Laver Arena. With a string of albums and songs that have made him one of the most revered performers and songwriters, he'll be supported by Australia's own iconic musician, Paul Kelly for the concerts.
When:
Wednesday & Thursday, April 20 & 21
Buffy Sainte-Marie
will be appearing at The National Theatre in St Kilda, supported by Kev Carmody. With songs that have been covered by the likes of Chet Atkins, Elvis Presley and Barbra Streisand, her career as an Academy Award winning singer songwriter has spanned genres, continents and generations.
When:
Wednesday April 20 - 8pm
Fantine
, a performer whose musical style reflects her cultural diversity, having lived in Russia, the Dominican Republic and now Perth, will perform at Northcote Social Club to showcase her debut single, Rubberoom. Her music is a fusion of indie, electro soul that compliments the natural timbre in her voice.
When:
Wednesday April 20 - Doors Open 7:30pm
KRE-ATIV Open Mic Night
, held at Melbourne's 24 Moons, is an Open Mic Night with a difference. Located in the arts focused venue, performance nights are welcome to not just Muso's, but also Comedians, Short film producers, Animators, Visual Performance Artists, Poets and more.
When:
Every Wednesday - 8pm til Late
Little Bushman
, led by Warren Maxwell of Trinity Roots and formally Fat Freddys Drop, will be performing at the East Brunswick Club. With contemporary, adventurous blues and intelligent lyrics, the four piece New Zealand band will be supported by soulful blues-roots band, The Widowbirds on the night.
When:
Friday April 22
View More Live Gigs
Comedy & Magic
Pieces of Mind
, performed at South Melbourne's Butterfly Club, is the newest show by former psychology student turned entertainer, Simon Taylor. With an insight into how to trick yourself into feeling happier, the show blends his studies in psychology with illusion as he addresses life's puzzles.
When:
Until April 24 - Tuesdays to Sundays
Dr Watson's Comedy Soul Lounge
, held monthly at the Bella Union in Carlton, brings together the best of underground Melbourne comedy and some sweet soul, funk and rock and roll tunes. Hosted by Lucy Watson, the comedy night also offers trivia, prizes, free drinks and good times.
When:
Wednesday April 20 - 8:30pm Til Late
The Hardest Word
, held at Chapel Off Chapel in Prahran, is a performance by Ava Vidal, a cool and composed performer whose intriguing past has seen her take on the roles of a teenage Mum and a prison officer. The edgy British comedian's solo show examines why she finds apologising so difficult.
When:
Until April 23
Carl Barron
, one of Australia's quirkiest comedians, returns to the stage with his new show, A One Ended Stick. Taking a different tact to his previous shows, Carl's new performance comprises monologue, stand-up and music as he explores stories about Troy, worms, ants, acid, and also simply being Carl Barron.
When:
April 12 to 24 & May 6 - Various Dates
View More Comedy & Magic
Cinema
Egypt 3D: Secrets of the Mummies
, screening at IMAX Cinema, explores the mysterious world of ancient Egypt. Offering a taste of the wonders held in the upcoming exhibition, Tutankhamun and the Golden Age of the Pharaohs, the film re-enacts the discovery of a cache of forty mummies.
When:
Various Dates & Times
Tutankhamun Exhibition
-
Opens April
-
Book Tickets
View More Cinema Events
Melbourne For Kids
Kiss for Kids
, a performance held at Doncaster's Shoppingtown Hotel, brings exciting school holiday entertainment with a rock'n'roll show live on stage as Kisstroyer, Australia's hottest Kiss tribute show, capture the thrilling stage presence of the iconic band with a meet and greet held after the show.
When:
Wednesday April 20 - Doors Open 10am
Wild Things: Animals on Stage
, an exciting new exhibition especially for kids and families at the Arts Centre, brings together an unruly menagerie of animals drawn from the wild and woolly world of our most famous animal 'actors', from Alice's mock turtle to Ossie Ostrich, Gulliver's Eagle and Sir Lancelot's horse.
When:
Until June 5
Dinosaurs Alive!
is an exciting, new interactive exhibition that will be held at Waterfront City Piazza in Docklands. Featuring life-like robotic moving dinosaurs who ruled the earth for more than 160 million years, the exhibition is set in a spectacular 1,200 square metre indoor forest-themed area.
When:
March 12 to May 8
Circus
Moscow Circus
, featuring renowned Russian performers together with exclusive International Guest acts from around the world, will be appearing at St Kilda. With sensational death defying acts, highlights include The Wheel of Death and the Four Daredevil Motorbike's in the splitting 'Globe of Death'.
When:
Until April 26 - St Kilda - Various Dates
Silvers Grand Magic Circus
will be holding performances at Airport West's Westfield Shopping Centre. Established in 1976, Silvers Grand Magic Circus offers a great show for people of all ages with performers including everything from jugglers and clowns to acrobats, international performers and more.
When:
Until May 1 - Airport West - Various Dates
Perry Bros Circus
, Australia's oldest circus, will be appearing in Rowville, offering quality entertainment to please the entire family. With wirewalkers, Jugglers, Whip crackers, balancing acts and more the circus also features performing ponies and camels along with their very funny clowns.
When:
Until April 25 - Rowville
View More Children's Events
Wining & Dining
FREE Meal & Beer for ANZAC's
- To honour those who have fought for our nation, participating restaurants in the Docklands, such as BlueFire Churrascaria Grill, James Squire Hotel and Mecca Bah, are offering a FREE meal and beer to all returned servicemen and women when dining with their families.
When:
Monday & Tuesday, April 25 & 26
Markets, Fetes and Fairs
Bendigo Easter Antique Fair
, held at Kangaroo Flat Leisure Centre as part of Bendigo Easter Festival, is the second largest Antique Fair in Australia with 32 dealers from all over Australia under one roof offering antique furniture, jewellery, porcelain, bronzes, military and oriental items and much more.
When:
Saturday to Tuesday, April 22 to 25 - $8 Entry
Redox Jewellery Market
is a unique concept; showcasing the work of talented Victorian jewellery and metal artists who work with a range of contemporary materials. Located in Geelong, all sculpture and jewellery is designed and handcrafted by the artist to produce both high quality and distinctive pieces.
When:
Sunday April 24 - 10am to 4pm
Melbourne Market Guide
View MARKETS calendar
to make the most of the rare sunny days (it's a coin toss, isn't it!) and head to one of Melbourne's many excellent markets for a bargain!

A growing number of food, produce and even wine markets are springing up around the suburbs.
Sporting Events
AFL Premiership
AFL Premiership | Round 5
Carlton vs Adelaide
- Saturday April 23 - Marvel Stadium
Nth Melb vs Richmond
- Sunday April 24 - Marvel Stadium
Essendon vs Collingwood
- Monday April 25 - MCG
Hawthorn vs Geelong
- Tuesday April 26 - MCG
Rugby
NRL Premiership | Round 7
Melbourne Storm Home Game
Melbourne Storm vs New Zealand Warriors
Monday April 25 - 7pm
AAMI Park
Netball | ANZ Championships
ANZ Championships | Round 11
Melbourne Vixens v Central Pulse
Saturday April 23 - 2:20pm
Hisense Arena, Melbourne
Surfing
Rip Curl Pro Surf and Music Festival
, held at Bells Beach in Torquay, will this year celebrating the 50th anniversary of the Bells Beach Easter Rally and the Rip Curl Pro. Bringing together the world's best male and female surfers to Victoria, the features program features parties, performances and other activities.
When:
April 19 to 30
Softball
Softball Easter Carnivals
2011 Waverley Easter Carnival
April 22 to 25 - Jells Park, Glen Waverley
2011 Dandenong Easter Challenge
April 23 to 25 - Police Paddocks, Dandenong
Motor Sports
Easter Nationals at Calder Park
brings Legal Off Street Drag Racing with the event open to the public. Now to be held as a regular meet, the points round from the Easter event will be carried over to the next major event in November. With entries accepted online, entries will be capped at 200.
When:
Saturday April 23 - Gates Open 4pm
Horse Racing
IASbet
is Australia's premier online betting agency, offering better odds than TAB for Horse Racing and Sports Betting both in Australia and overseas. An easy way to take a punt on any one of the many races held over the long weekend, you can even receive $100 in FREE bets when you join IASbet online.
Join IASbet for $100 in FREE Bets - Learn More
Easter Cup Race Day
, held at Caulfield Racecourse, offers great racing action for the adults while also presenting a great day of fun for kids with Pony Rides, Animal Farm, 3 in 1 Sports Arena, Face Painting, roving performers and Camp Australia Activities along with Easter Bonnet Making and Easter Egg Hunts.
When:
Saturday April 23 - Gates Open 10:30am
Anzac Day Raceday
, held at Flemington Racecourse, features an eight-race program highlighted by the running of the $201,500 VRC St. Leger. A tribute to the courageous men and women who have served our nation, the day includes a moving Mounting Yard ceremony and ANZAC Ceremonial Ritual service.
When:
Monday April 25
Community Sports & Fitness Events
Stawell Gift
, an event presented since 1878 by the Stawell Athletic Club, is an action-packed carnival of fashion, fun and music held each year over the Easter weekend before it culminates in the Stawell Gift, Australia's oldest and richest short distance running race. Highlights include the Stawell Regional Health Family Day.
When:
Friday to Monday, April 22 to 25
View More Sports Events
Let Melbourne Know...
Advertise Your School Fete, Fair or Carnival FREE!
Everyone wants to support their local school by going to their annual fundraiser. Last year we promoted a whopping 1,200 school events. So, make sure you let your school organizers know they can list their fete, fair or carnival for
FREE @ OnlyMelbourne!
Add Your Event for FREE Today!!
OnlyMelbourne Welcomes
Each week we highlight some of the new business listings in the OnlyMelbourne Business and Services directory.
This week we also suggest the following:
The Fleece Hotel
- A unique pub in South Melbourne...
Koru Dance Studio
- Offering a range of Ballet Classes...
4C's Crisis Relief Centre
- Social Assistance in Cardinia Shire...
Crafty Stress Management
- Using crafts as relaxation...
View More of the Latest Listings at OnlyMelbourne!
Advertise your Business for FREE!!
Advertising your business with OnlyMelbourne is easy to do by following a few simple steps, and best of all, it's FREE! By advertising your business you can easily reach thousands of people on Melbourne's most comprehensive guide.
Advertise your Business for FREE!!
Trivia & Humour
Shaggy Dog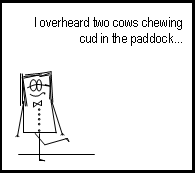 Shaggy Dog by Deej
-
Click Here to find what happens!
Hoddle What Now?
One of Melbourne's busiest stretches of road, notoriously busy some might say, is in fact more crowded than you'd think, what with it actually holding three names and not the two it's most commonly referred to. Known commonly as Hoddle Street and Punt Road, both are actually constituent parts of the greater, but lesser known, Hoddle Highway.
So named after Robert Hoddle, who designed Melbourne's Hod
❊ Address & Contact ❊
⊜ Newsletter | #224 | What's On this Week Melbourne |
Map
❊ Web Links ❊
→
Newsletter | #224 | What's On this Week
→
Subscribe to OnlyMelbourne - Get your copy of What's On this Week!
→
List Your Business or Event - It's FREE!
→
Events Calendar - Find out What's On any day of the week!
→
Mobile OnlyMelbourne
→
Melbourne for Children | Kids
→
Newsletter | #223 | What's On this Week [Last Week]
→
Disclaimer
: Check with the venue before making plans
...
Trending HOT

Drive-In Movie Club
Drive-In Immersive Cinema Nights Are Coming to Melbourne Put together by our friends at Hot Tub Cinema, a string of family-friendly, social distancing-safe, drive-in ..

Things to see, hear & do this weekend
Make the most of your weekend in Melbourne with these fabulous events. No city does it better than Melbourne, so get out and discover the very best shows, festivals, ..
---
Update Page